Apple, pear, plum or cherry trees in danger: After snowstorm, next severe frost (-10°C) around 15. April in continental Europe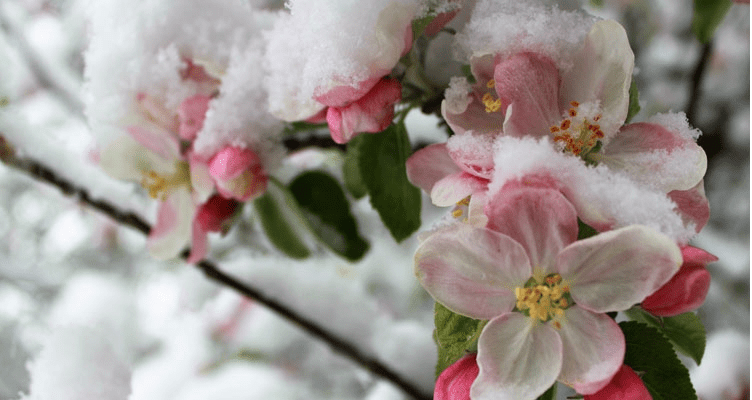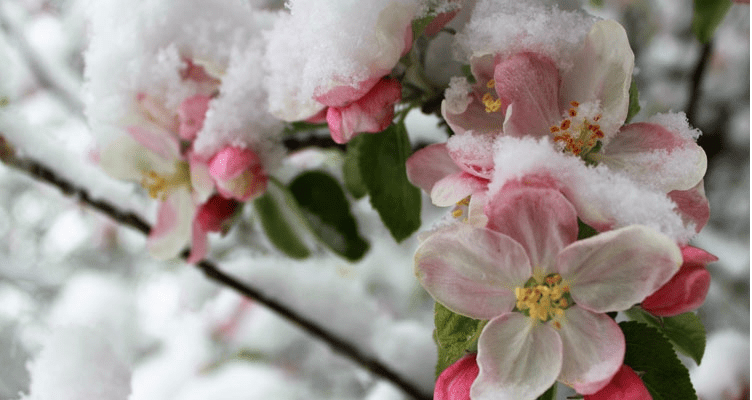 It appears, that coldwave in next week in continental Europe will be stronger, than was in last days expected.
It won´t be so extreme, such as a current week, with temperatures up to -20,6°C in low situated regions /https://mkweather.com/european-april-arctic-blast-206c-in-718-masl//, but the next snowstorm /https://mkweather.com/the-next-snowstorm-for-europe-cold-front-will-be-shifting-across-europe-7-days// should cause, that in lower situated basins and valleys in continental Europe temperatures thanks to snow cover should again drop below -10°C, maybe very rarely -15°C.
This snowstorm should hit mainly the Alps, the Carpathians and Czechia with Poland /https://mkweather.com/poland-13c-20-cm-of-snow-in-lowlands-next-week//. Regional impacts should late season snowfall in the middle of April bring into northern Balkan, Baltic region and Belarus.
The coldest mornings are forecasted to appear mainly immediately after shift of cold front with snowing across the region, it means from Wednesday to Saturday, 14.-17. April 2021.
Although, days should be relatively warm in lowlands without snow cover, continental Europe should expect the next damaging frosts for harvest and flowers, therefore, some additional protection will be regionally again needed.
Frosts should again surprise in parts of southern France or Italy /https://mkweather.com/french-vineyards-are-fighting-with-extreme-frosts-temperatures-dropped-up-to-12c/; https://mkweather.com/italy-subtropical-crops-suffer-10c-frosts-harvest-in-a-danger//, but so severe such as in last days, up to -10°C in Italy and up to -12°C in France (lower situated areas) are not expected.
However, for many crops, already frosts below -5°C, or for some only below 0°C and with ground frosts below -2/-3°C are very damaging, depending from region and cultivated commodity.
E.g. in Germany, Czechia, Poland, the Alps, the Carpathians, Balkan or Baltic region, frosts like this should be damaging only for basic trees such as an apples, pears, plums or cherries, mainly in case of started blossoming or only stronger and earlier development after extremely warm period /https://mkweather.com/the-spain-323c-france-299c-germany-272c-the-netherlands-261c-theuk-247c-poland-243c-sweden-197c//.
From Eastern Carpathians, late frosts will go away only around 16.-17. April, what is very advanced season.
It is very possible, that in many regions, harvest from fruit trees will be in 2021 weaker or locally, in the worst case, completely destroyed.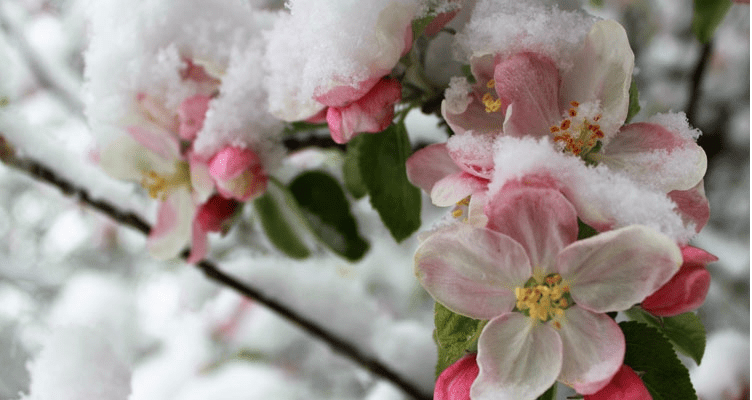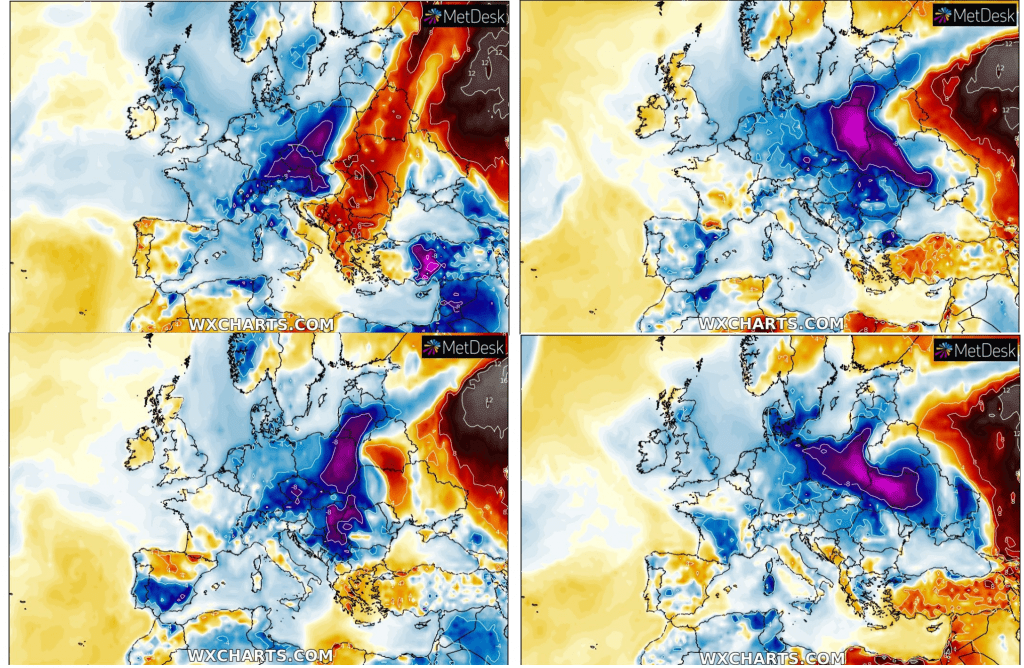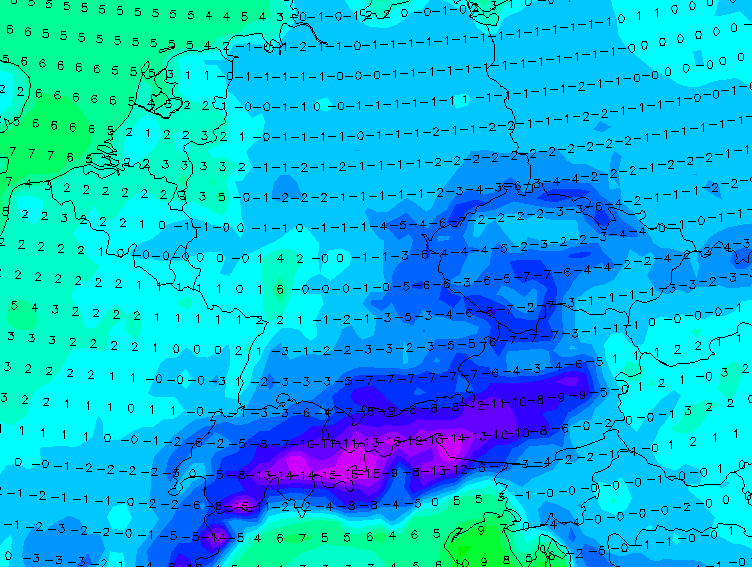 Infographics: weterzentrale.de, wxcharts.com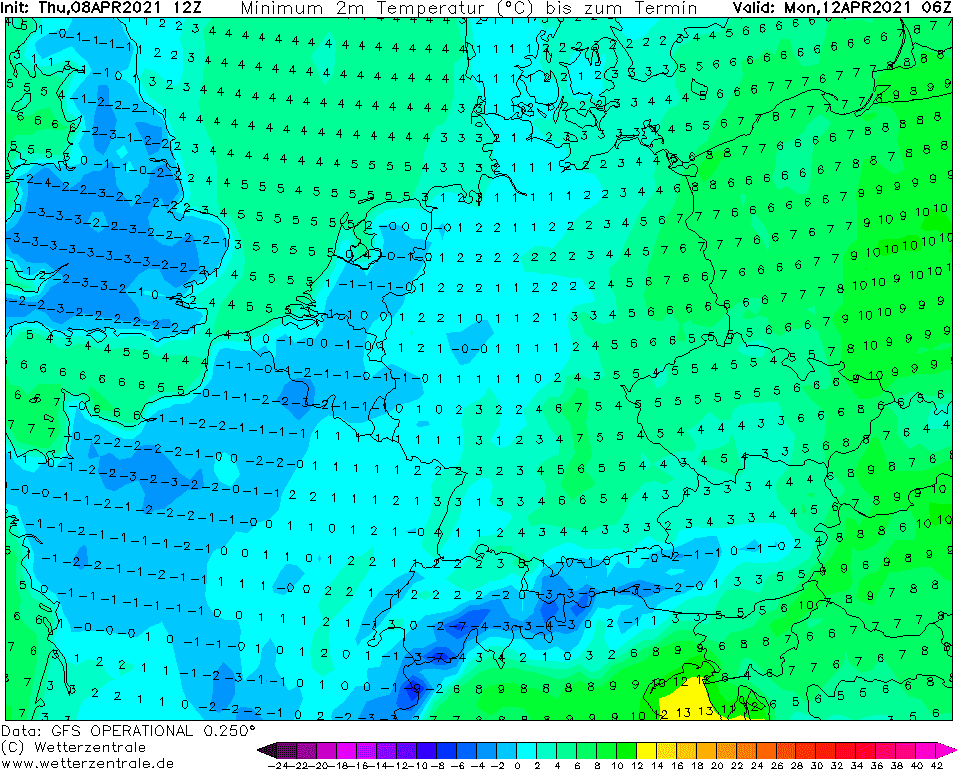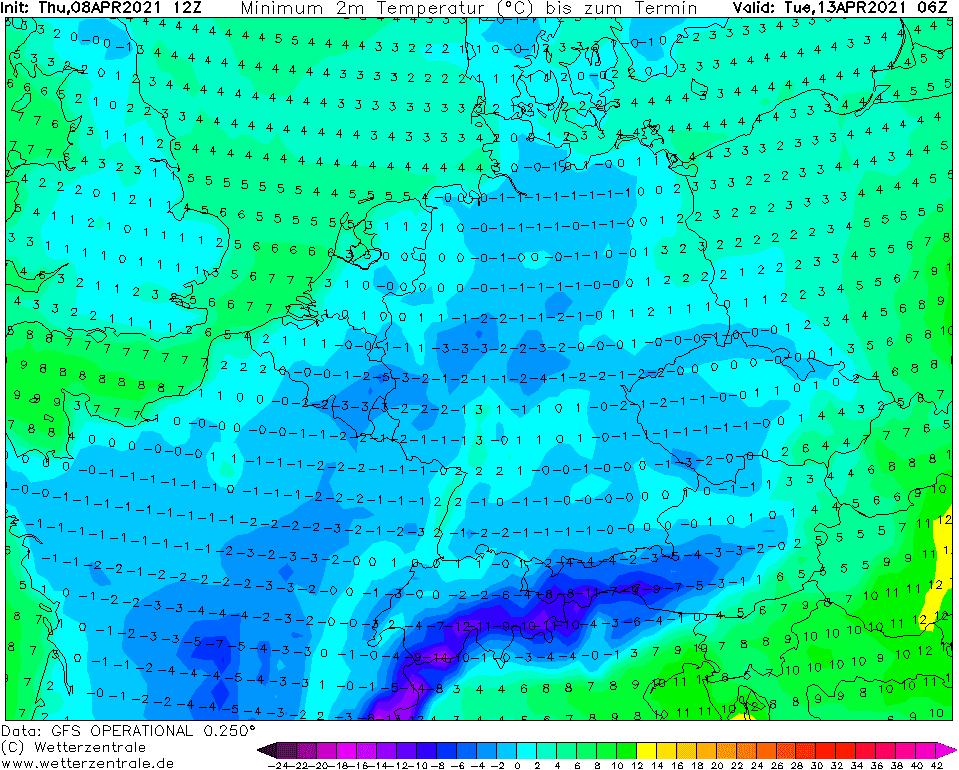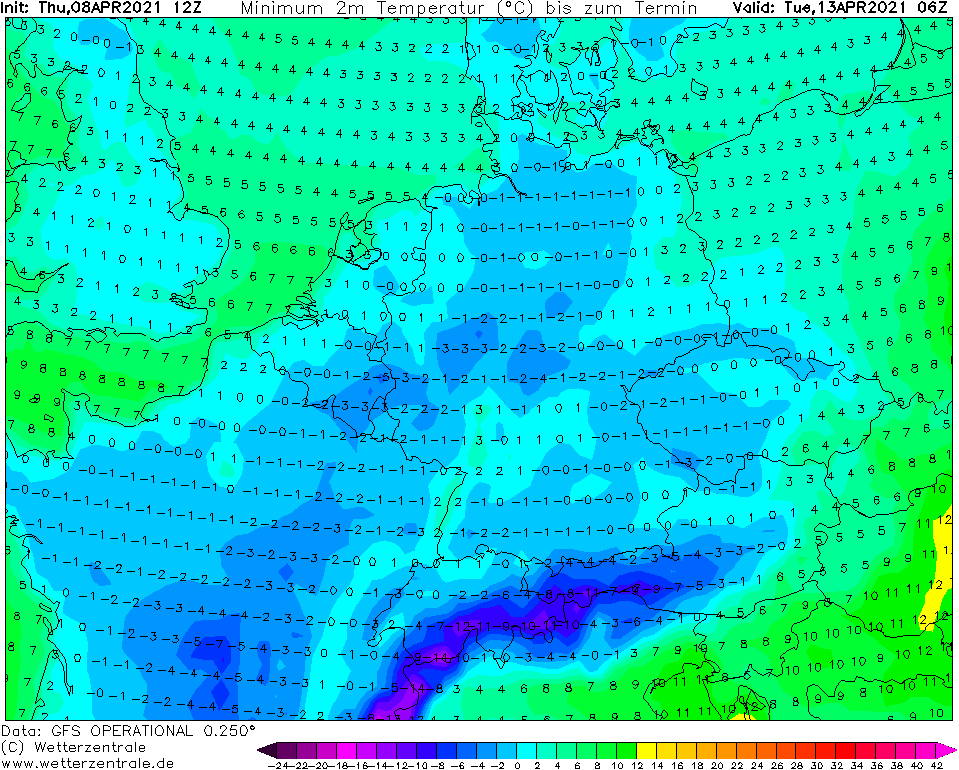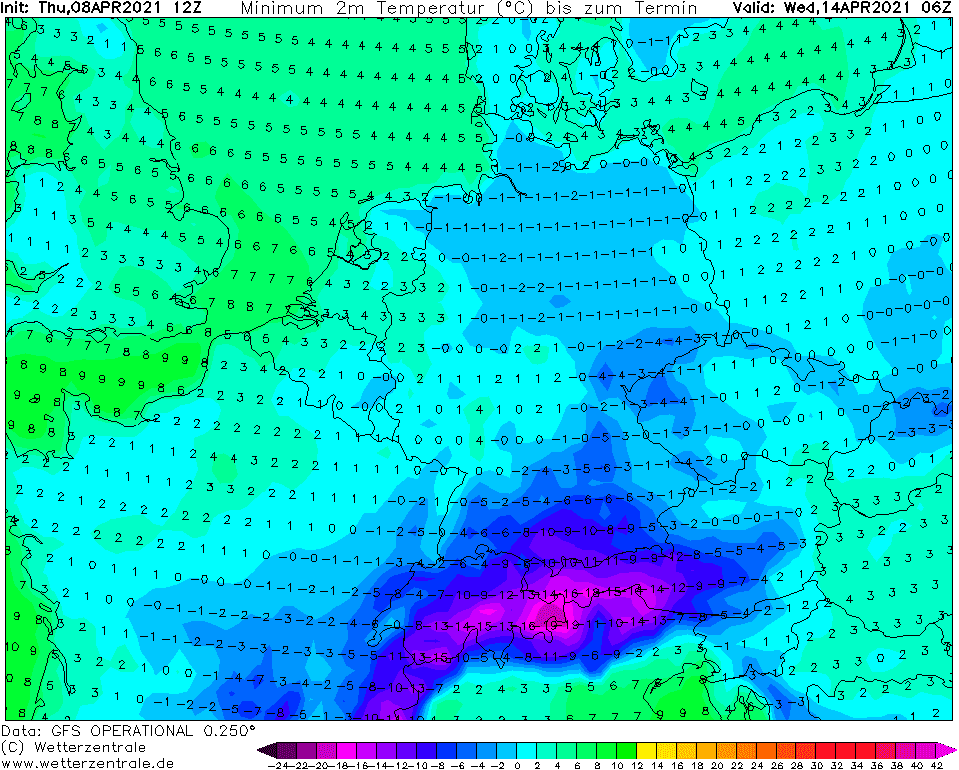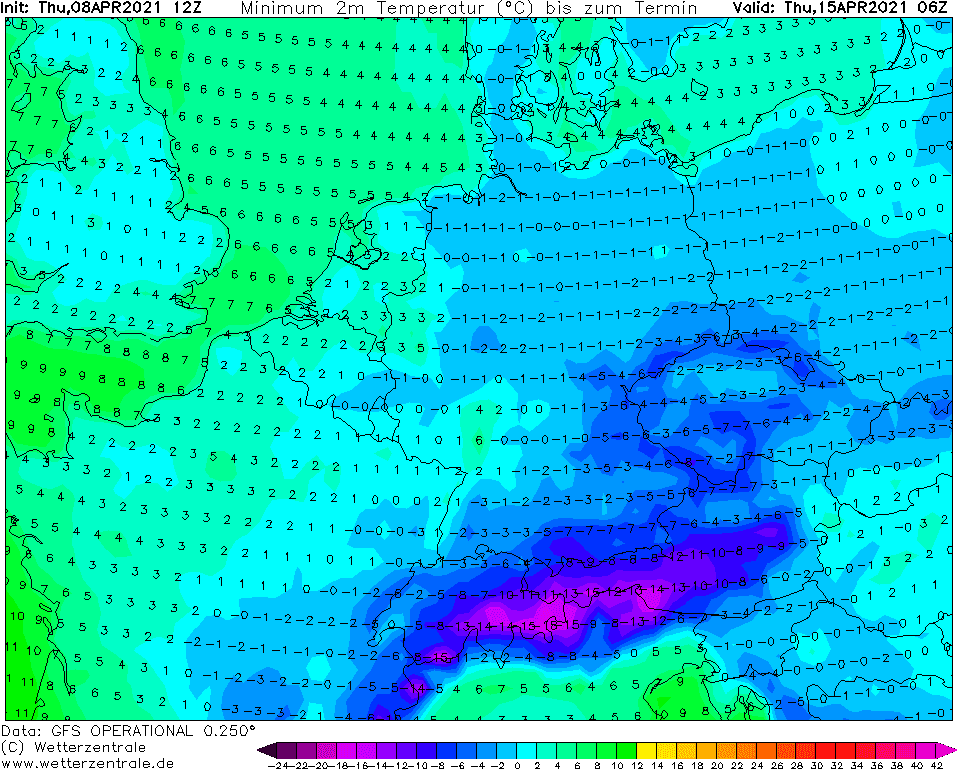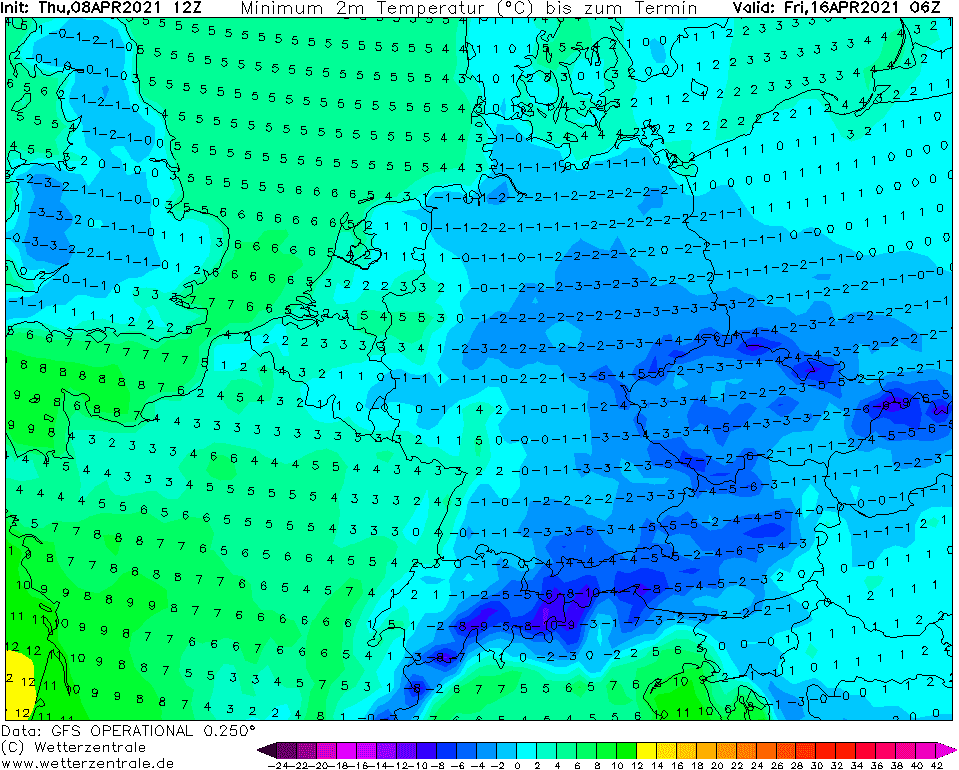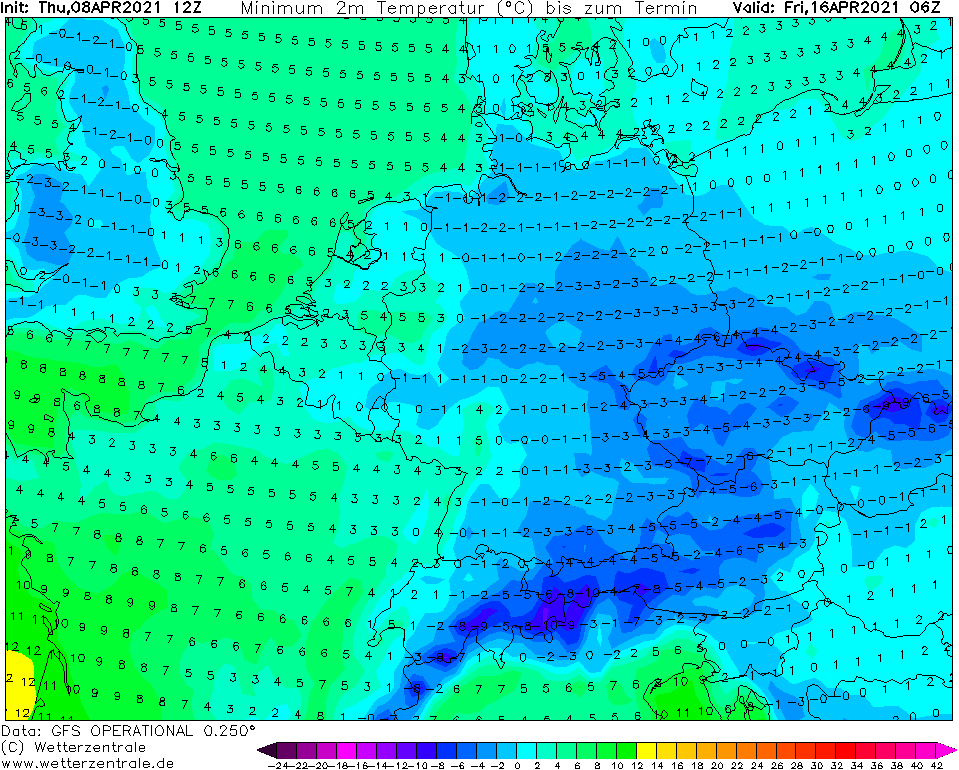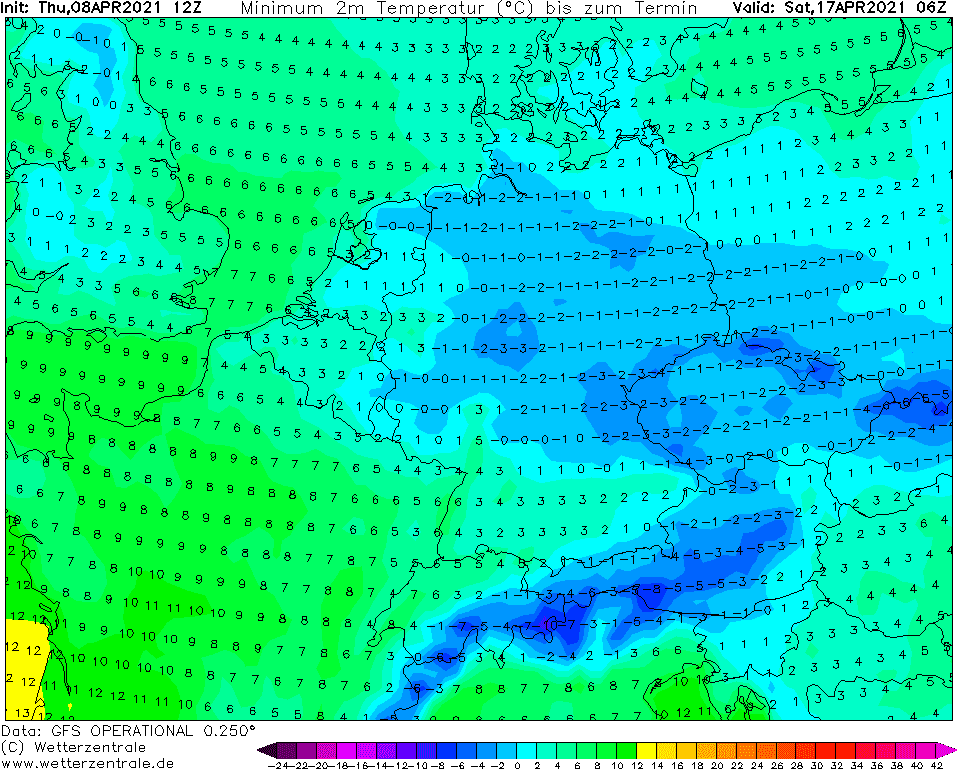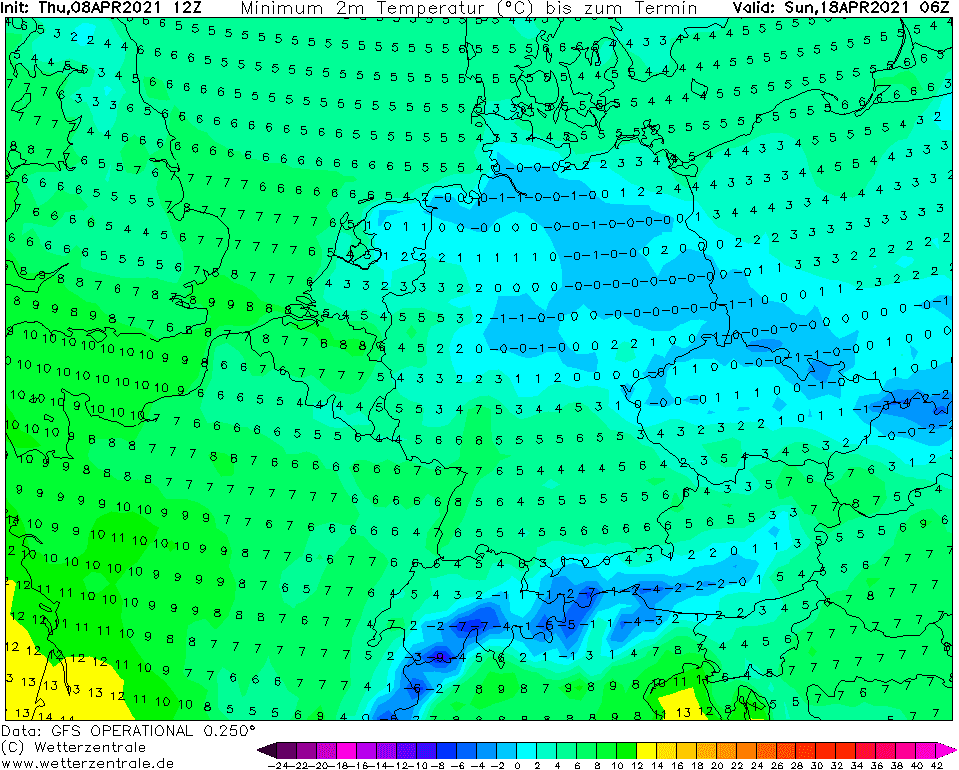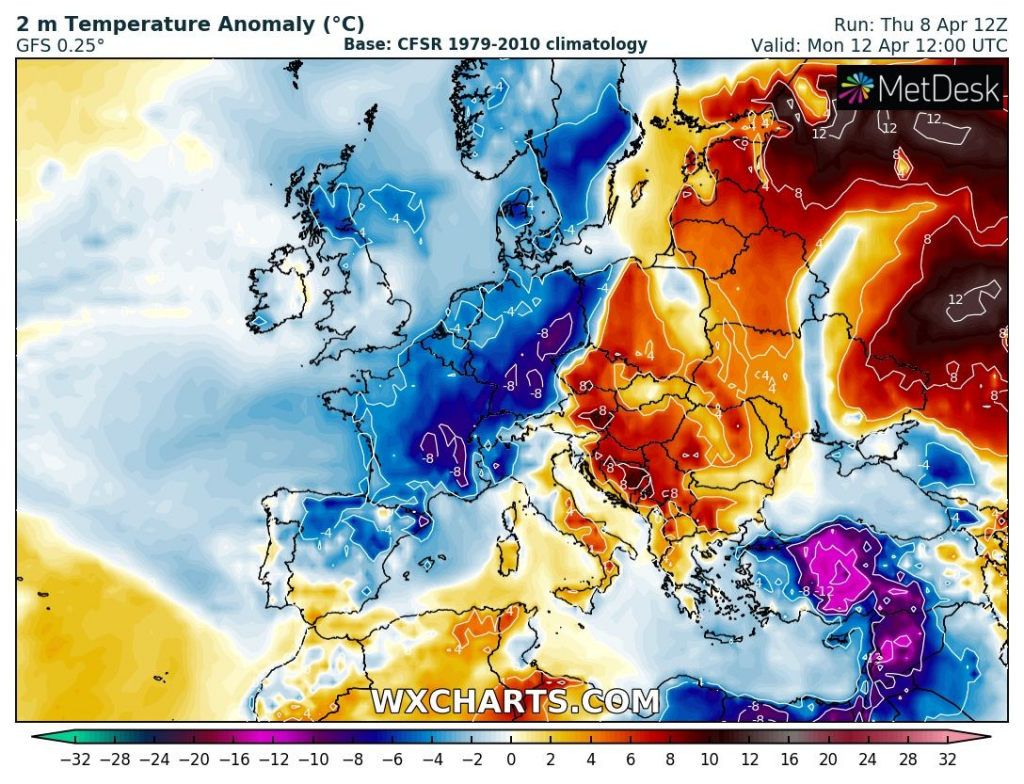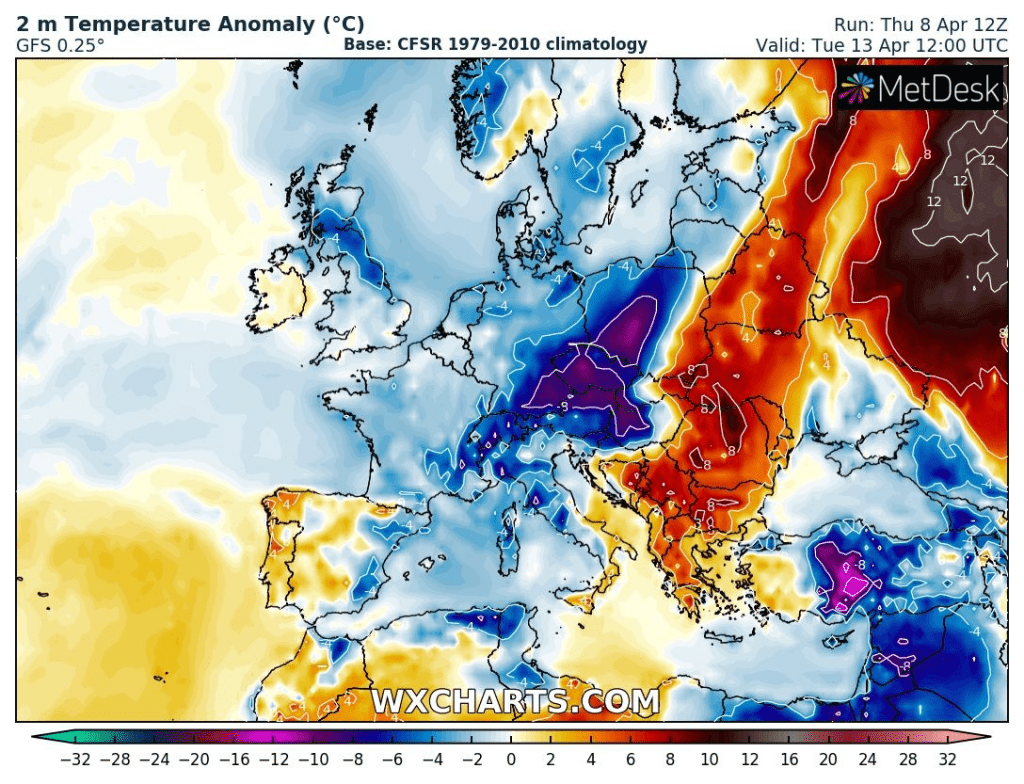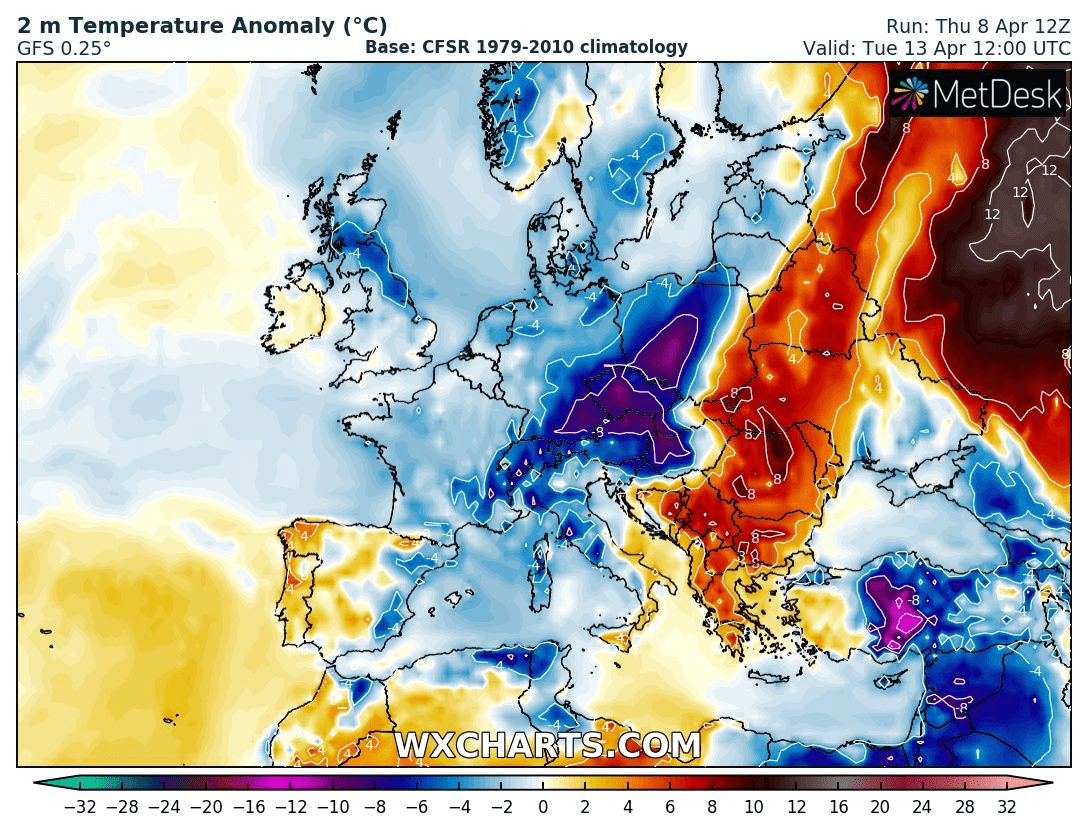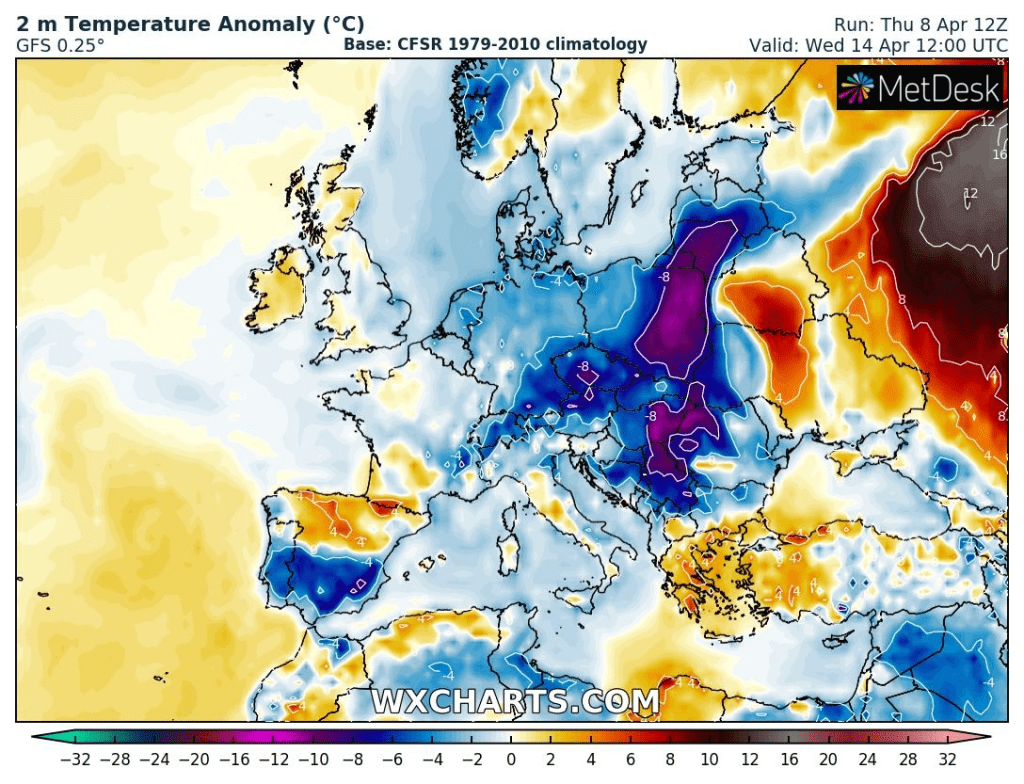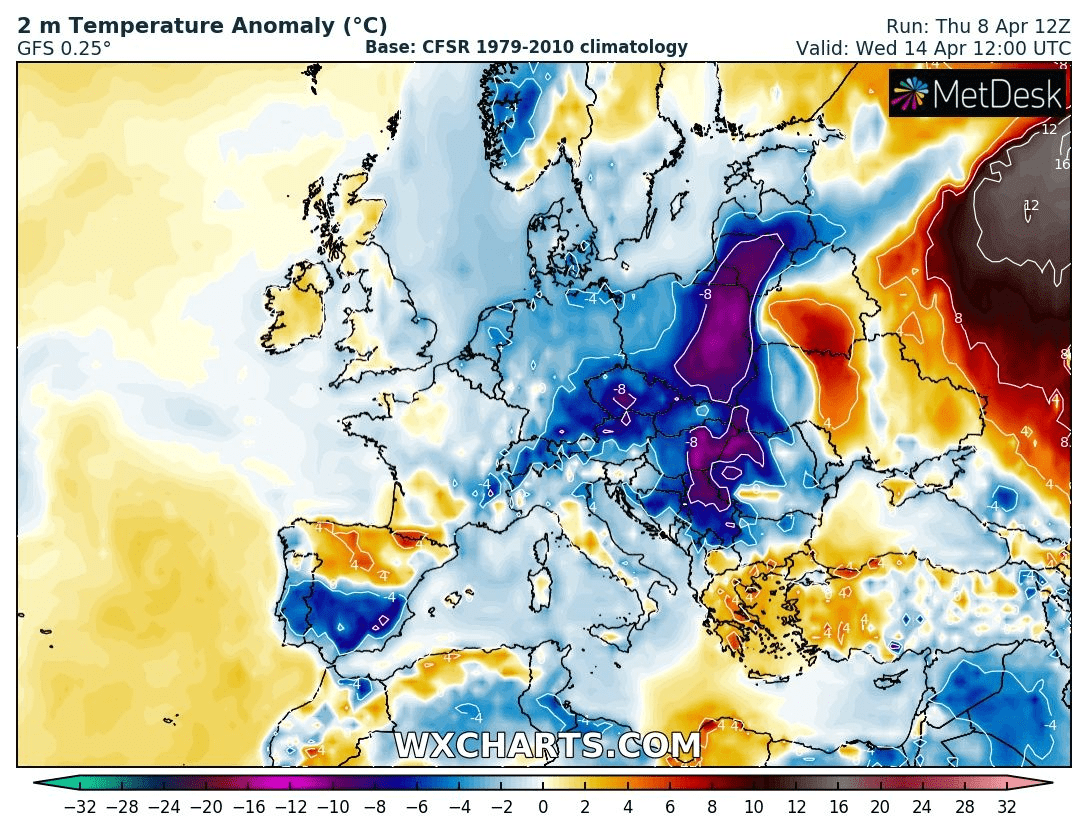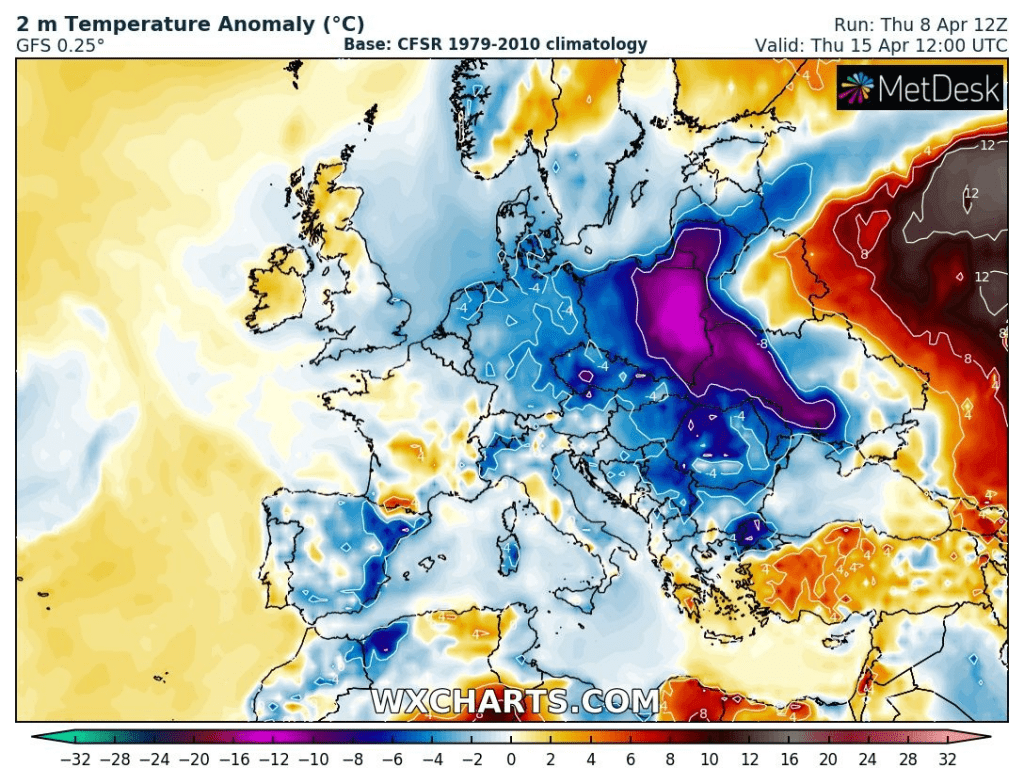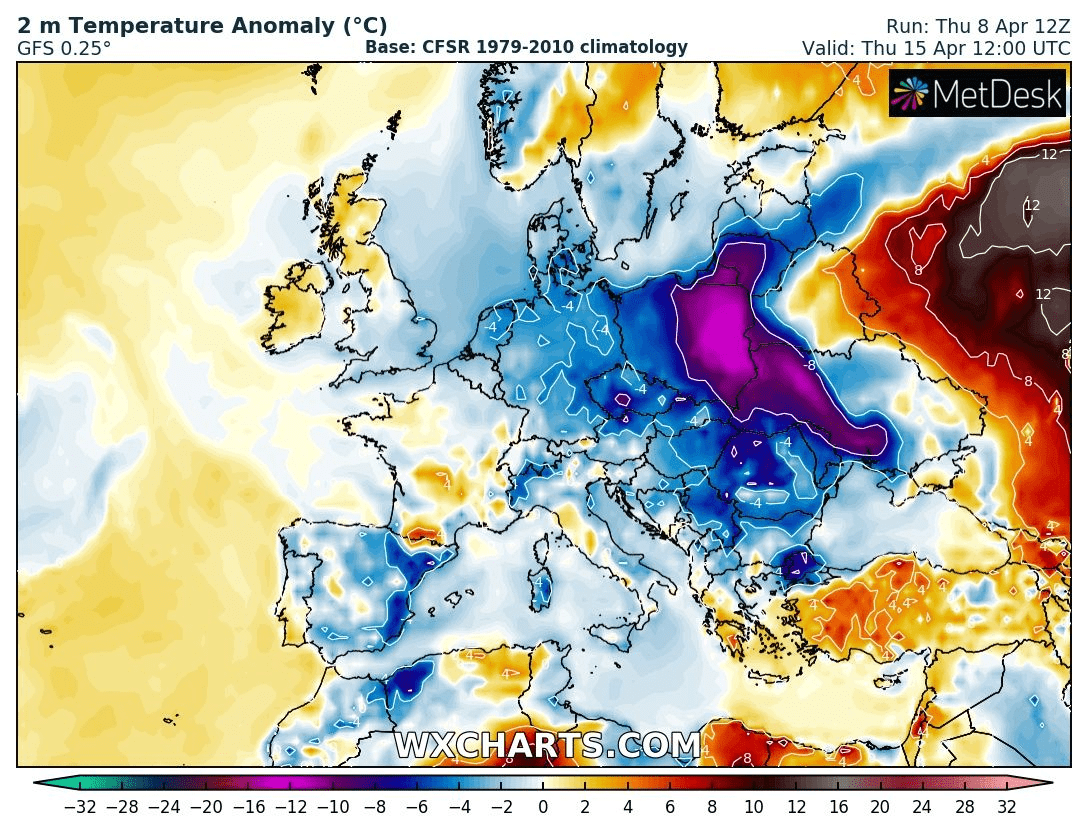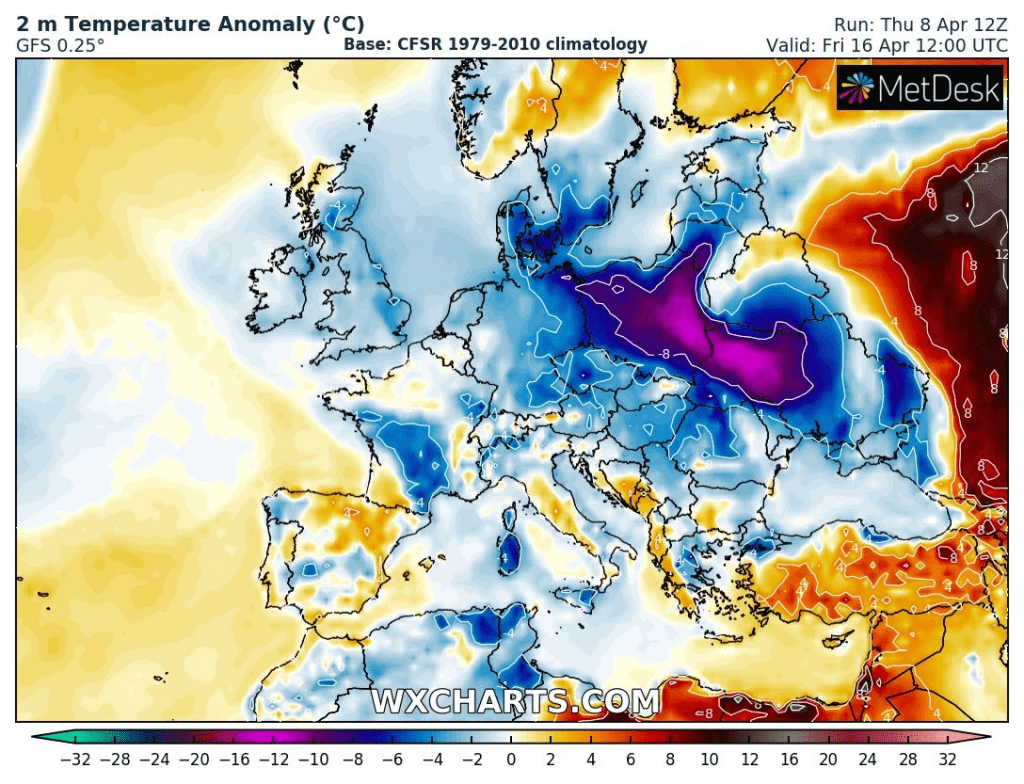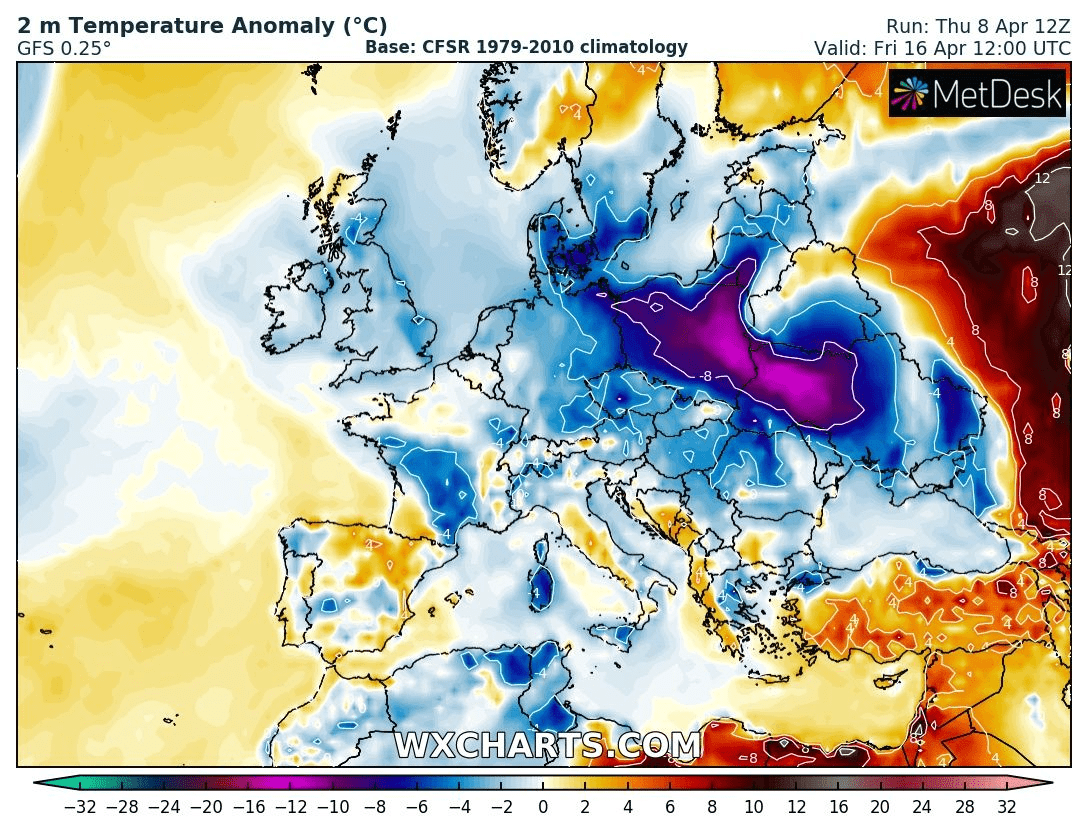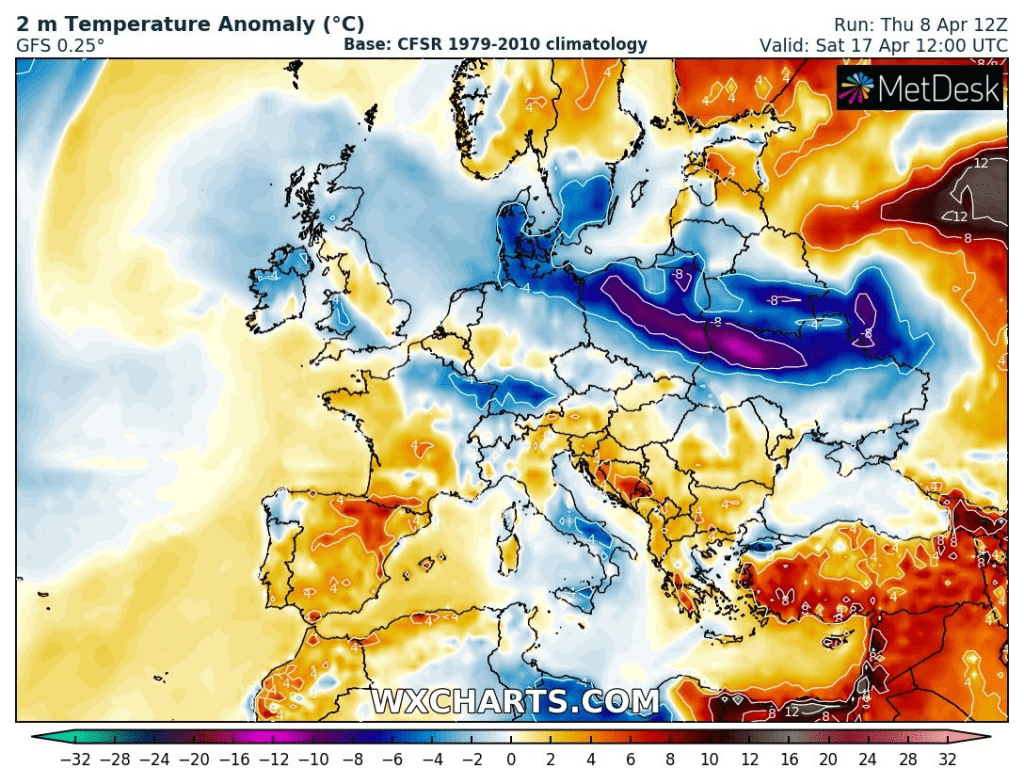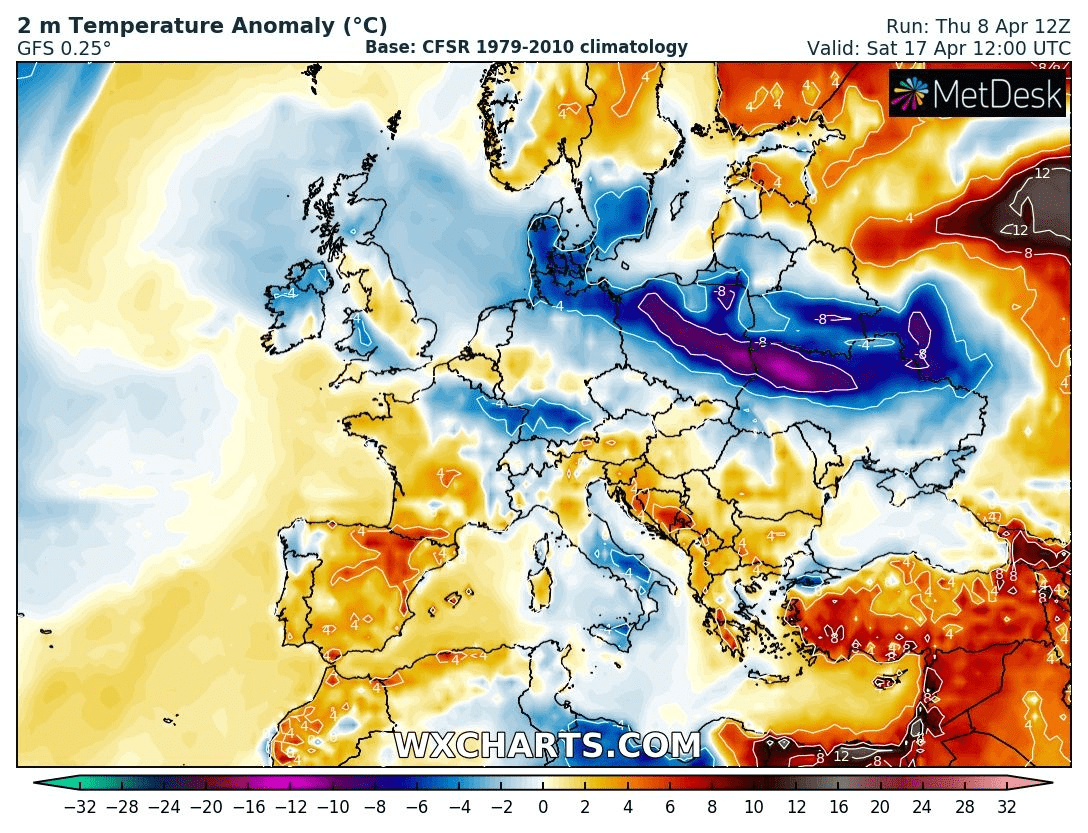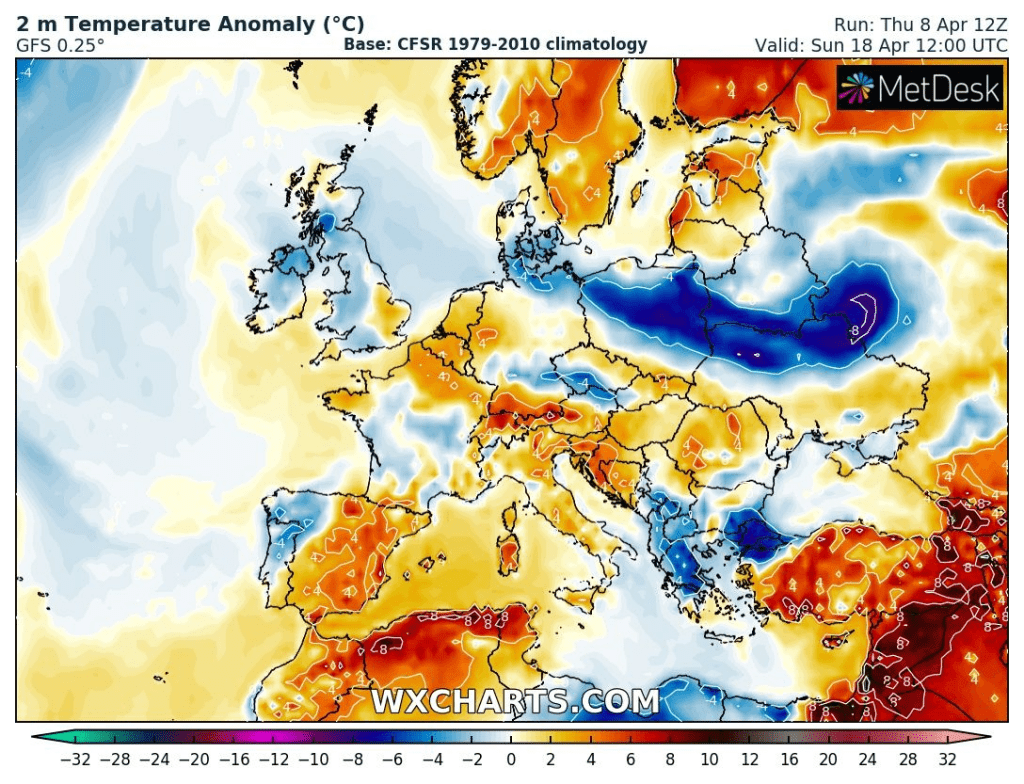 Read more:
https://mkweather.com/switzerland-with-deadly-avalanches-50-worse-than-other-seasons-27-died/
Man in High Tatras was hit by lighting! Heavy storms in the Alps and Carpathians after another hot day! | mkweather
Wednesday brings summer: Paris +27°C, Frankfurt aM +26°C, London +25°C, Wroclaw +24°C | mkweather
Canada under the snow, spring is coming very slowly | mkweather