March 2021 as the 2nd month below temperature average on the Earth for last 7 years!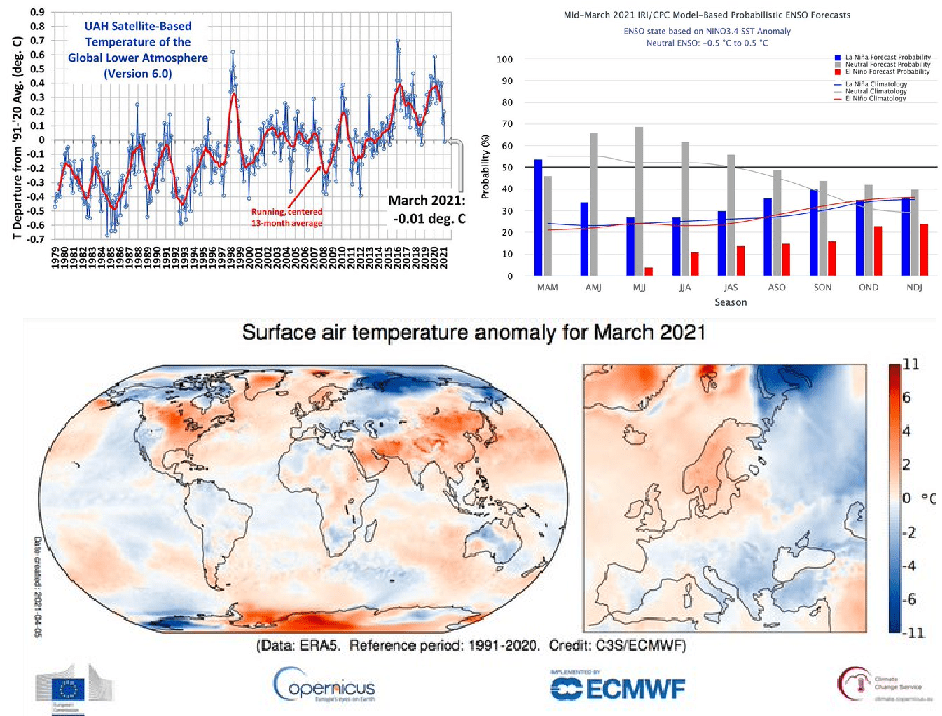 Post- La nina effect are even stronger than was expected!
"The average global temperature in March was a bit lower than the average for the last forty years."
In March 2021 we have only the second time since 2014 reached negative global temperature anomaly, -0,01°C.
Similar conditions we have on Earth lastly between 2010-2014, during strong La nina and post La-nina years, what brought similar coldwaves in mid-latitudes of Northern Hemisphere in winters, but very hot summers.
Only in last winter (2019/2020), monthly departures from average on the Earth reached above +0,5°C and La nina since Summer 2020 has caused strong decline of global temperature in more than 0,5°C.
La nina, together with negative phases of Arctic and North Atlantic Oscillation are considered for the main reasons of late spring coldwaves with frosts and snowing in Europe, North America, Asia and north Africa.
It was very probably a reason of extremely cold weather in Winter 2020/2021 in Europe and cold and stormy weather in Australia, South Africa and parts of South America during Summer 2020/2021 and early Spring/Autumn 2021.
La nina in Antarctica was strongly associated with AAO+ phase during last summer, with quick arrival of extreme coldwaves across the continent during last months.
March was coldest in parts of northern Siberia, Central Asia, Eastern Europe and Mediterranean, northern Canada, western USA, western Sahara, northern South America, South Africa, large parts of Australia and western Antarctica, the most, with significant impact to returning of late spring coldwaves above Northern Hemisphere and early autumn coldwaves in Southern Hemisphere.
The first half of April 2021 in many parts of the world will be considered for a cold, too, therefore there is a question, how long will be "post-La Nina syndrome" and if extreme cold blasts will be returning across continents in the second half of Spring / Autumn 2021, too.
What is interesting, many La nina years in summer brought very hot, dry conditions, e.g. in 2010, extreme East European heatwaves with historic wildfires, or in 2012 record heatwaves in many parts of Northern Hemisphere.
Until Autumn 2021, La nina will be weakening, but its post-effects should appear in many parts of the world, including Hurricane, Typhoon and Cyclone season, Tornado season or Wildfire season across continents /e.g. https://mkweather.com/hurricane-and-tornado-season-2021-in-the-usa-above-average-expected-thanks-to-la-nina-forecast//.
Forecasts for Summer 2021 for continents you should find here: https://mkweather.com/summer-2021-forecast-for-europe-hot-and-dry-pattern-as-leading-heatwaves-drought/; https://mkweather.com/summer-2021-forecast-for-north-america-hot-stormy-east-and-dry-west/; https://mkweather.com/summer-forecast-for-asia-hot-but-strong-indian-monsoon/; https://mkweather.com/winter-2021-forecast-for-australia-still-rainy-and-stormy-thanks-to-la-nina/; https://mkweather.com/winter-2021-forecast-for-south-america-from-snow-to-tropical-rainfall/; https://mkweather.com/summer-and-winter-2021-forecast-for-africa-hot-sahara-floods-in-sahel-drought-in-congo-and-east-africa/ – and many La nina patterns will be according to these materials preserved, yet.
For warm El Nino phase of ENSO we have to wait minimally until the second half of the year 2021 or for stronger El Nino pattern only until the year 2022. The newest prognosis even, re-generating La nina in late Summer and in Autumn 2021 expect, what should have strong impact mainly to Hurricane season and the next colder Autumn 2021 across parts of North America and Europe.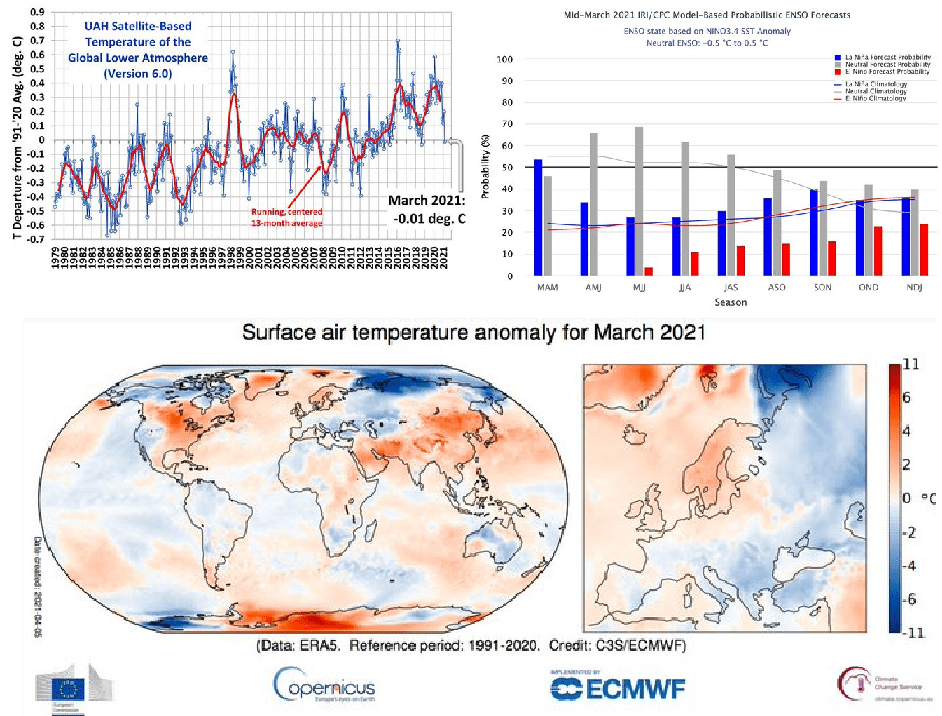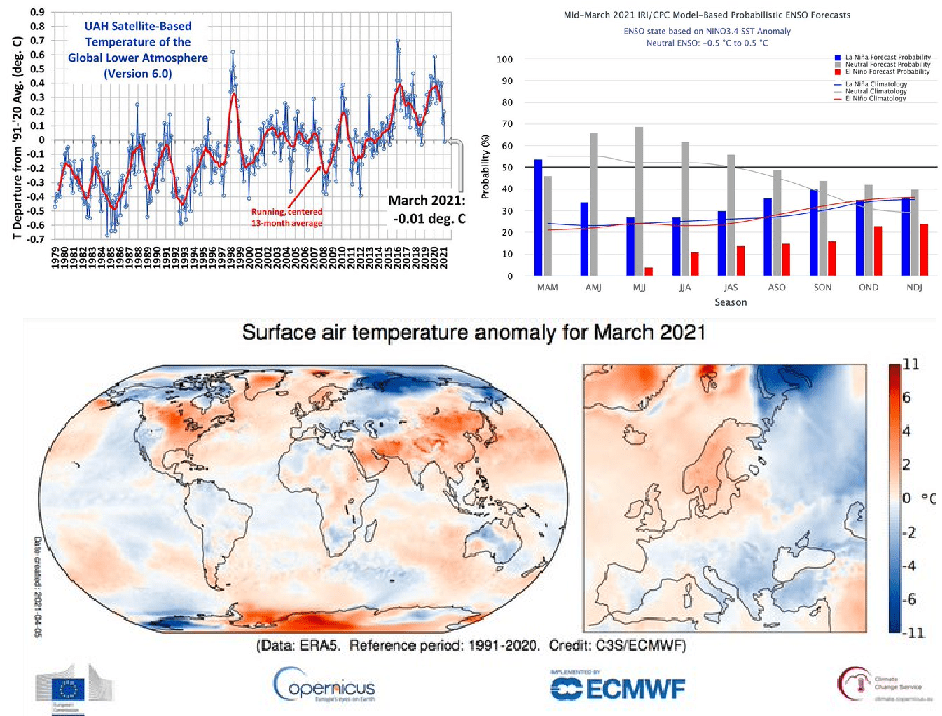 Read more:
https://mkweather.com/switzerland-with-deadly-avalanches-50-worse-than-other-seasons-27-died/
Man in High Tatras was hit by lighting! Heavy storms in the Alps and Carpathians after another hot day! | mkweather