The UK: The coldest April in 50 years is not excluded. No more than +20°C until May 2021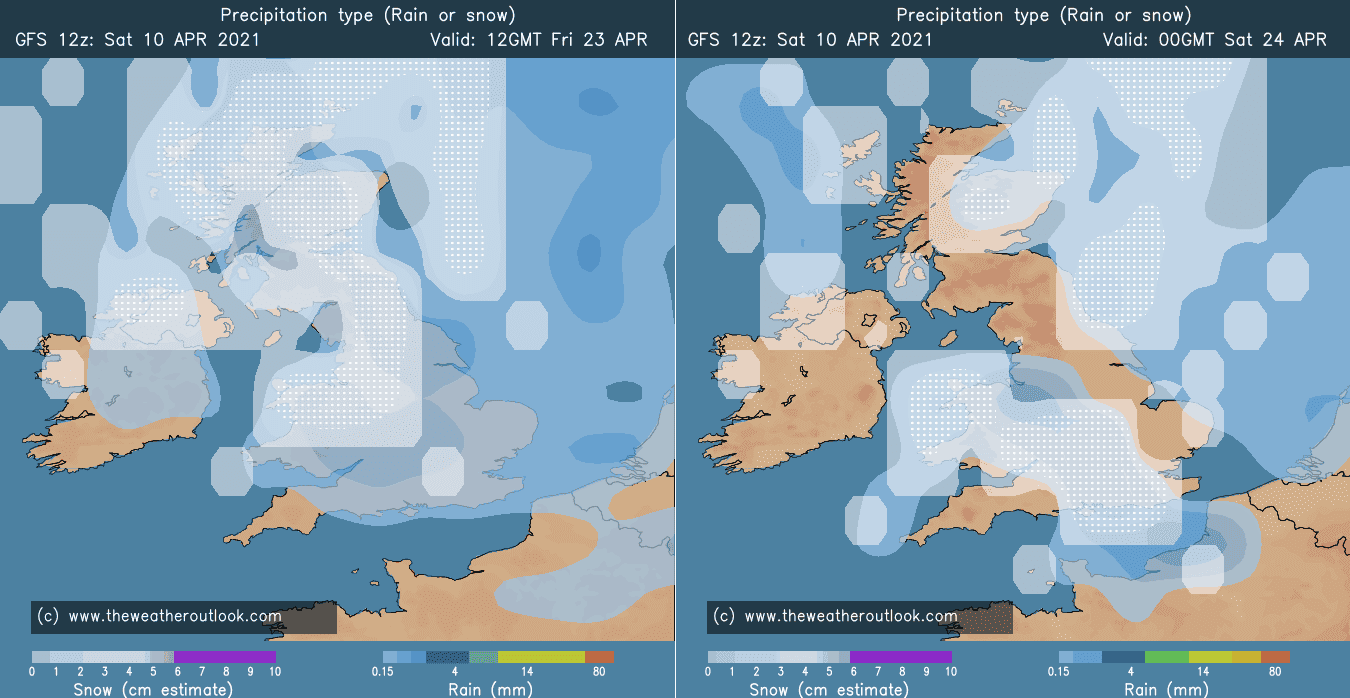 We already know, that the first 2 decades of April in British Islands will end such as extremely cold, with one of the coldest temperature anomalies in all-time history.
Now, some GFS runs expect a short warm spell between 20.-25. April 2021, but then, after 25. April (maybe sooner), the next record coldwave form the Arctic is possible.
Moreover, during predicted 20.-25. April warmer period (and until May 2021), temperature shouldn´t reach more than +20°C in London and according to some weather watchers on www.netweather.tv forum it should end with result of the coldest April in parts of the UK in last 50 years!
Monday, 12. April has brought into the UK the next snowfall and the coldest April morning since 2013 /https://mkweather.com/tulloch-bridge-the-uk-94c-widespread-snowing-hit-london-too-the-coldest-mid-spring-since-2013//.
Extremely cold weather from the British Islands is quickly spreading into Europe /https://mkweather.com/some-parts-of-central-europe-expect-5-day-april-blizzard-05-meter-of-snow-is-rarely-expected-snowfall/; https://mkweather.com/tulloch-bridge-the-uk-94c-widespread-snowing-hit-london-too-the-coldest-mid-spring-since-2013/; https://mkweather.com/european-april-arctic-blast-206c-in-718-masl/; https://mkweather.com/belgrade-10-cm-of-snow-new-record-of-the-latest-snowfall-since-1888-croatia-120c-in-564-masl/; https://mkweather.com/italy-subtropical-crops-suffer-10c-frosts-harvest-in-a-danger/; https://mkweather.com/french-vineyards-are-fighting-with-extreme-frosts-temperatures-dropped-up-to-12c/; https://mkweather.com/abnormal-temperature-in-sardinia-mediterranean-80c-in-500-masl//. Here, thanks to air masses with Greenland´s origin, temperature and snowfall records are falling and 2021´s harvest is heavily damaged.
Some weather watchers already informed, that central England experiences already with its 16th coldest April since records began 362 years ago, back in 1659, and its chilliest since the 5,5C of April, 1922, from the beginning of April until 12. April 2021.
According to earlier forecasts, the next coldwave should arrive in the UK already after 23. April, what could make warm spell after 20. April weaker.
Many runs of forecast models expect the next rounds of frosts and even widespread snowfall in British Islands during this, the third April decade Arctic blast.
Geopotential (and air pressure) however, are expected to decrease in comparison with a current situation on the frost side of large Greenland´s high.
On the other hand, some group of GFS runs expect, that this cold spell will be weaker and warm weather will return during the last April 2021 days, yet, what should make the month warmer, than the coldest scenarios.
It will be interesting to watch situation in northwestern Europe, yet.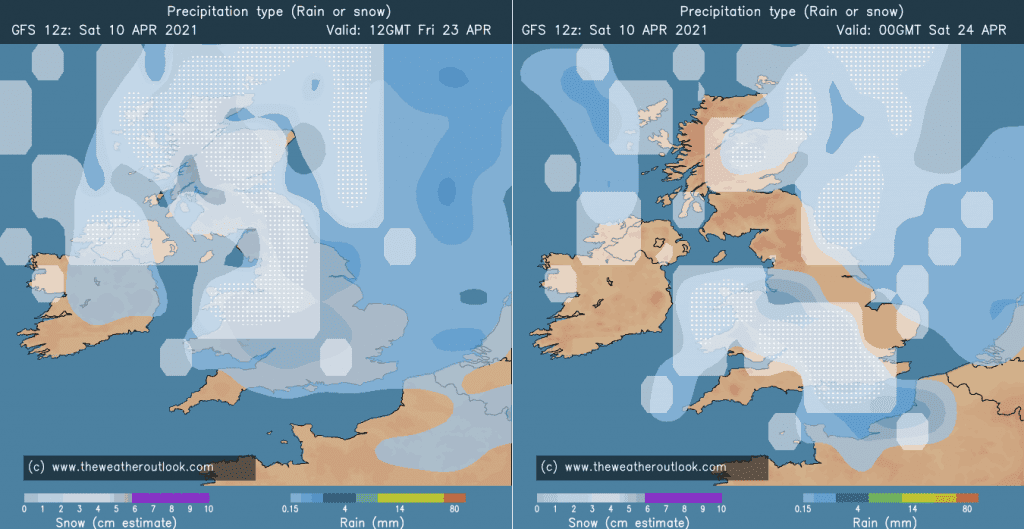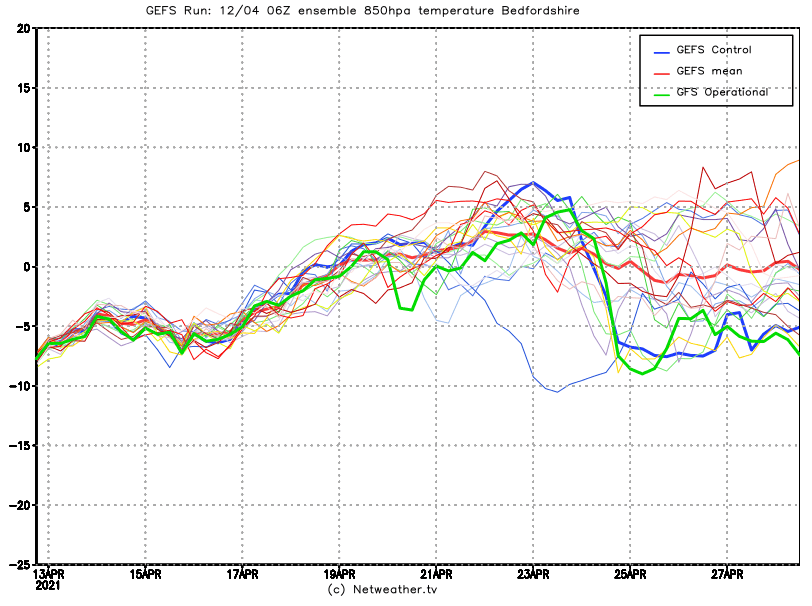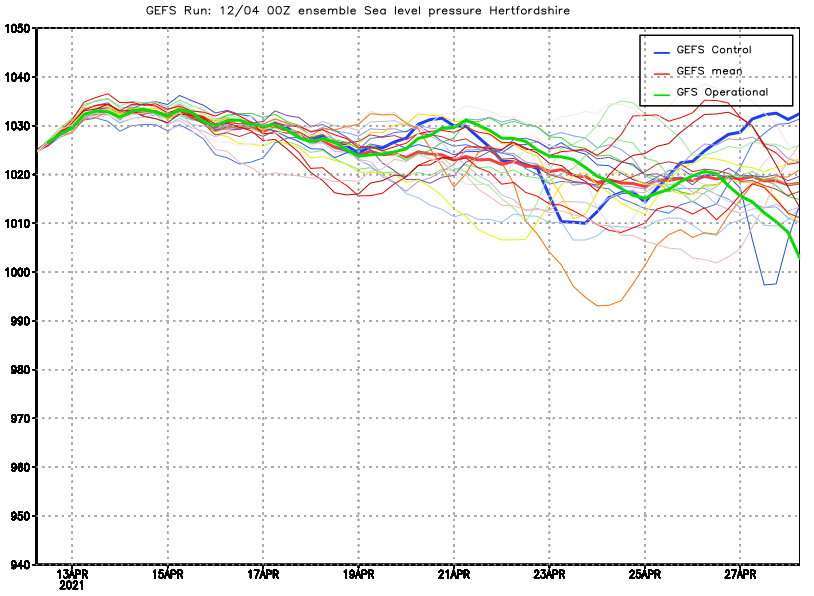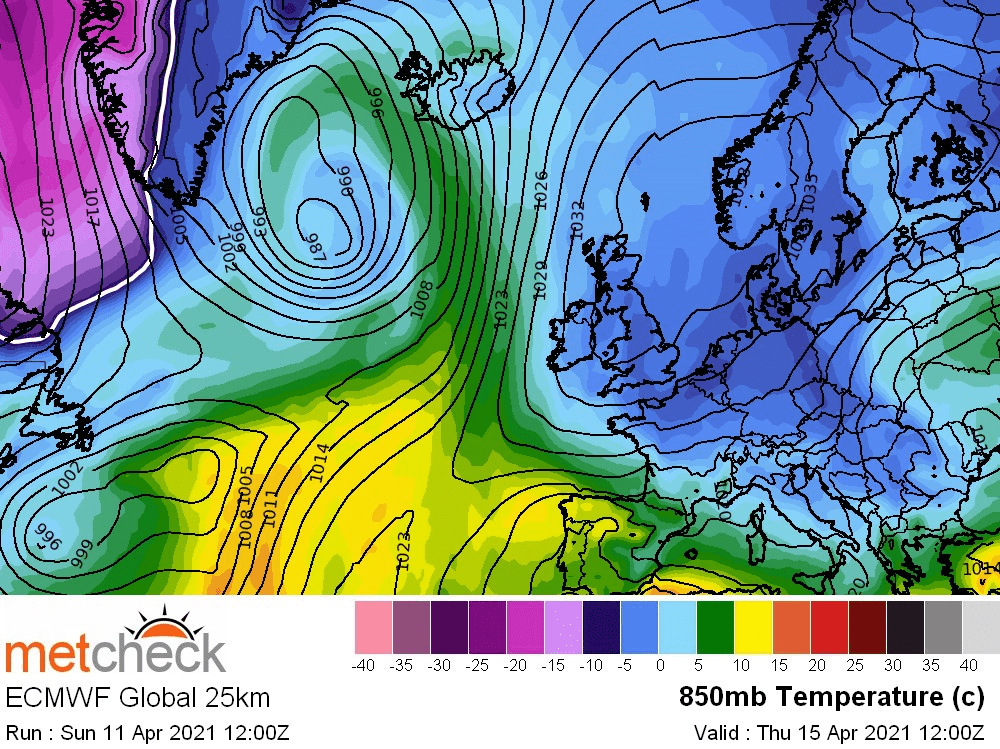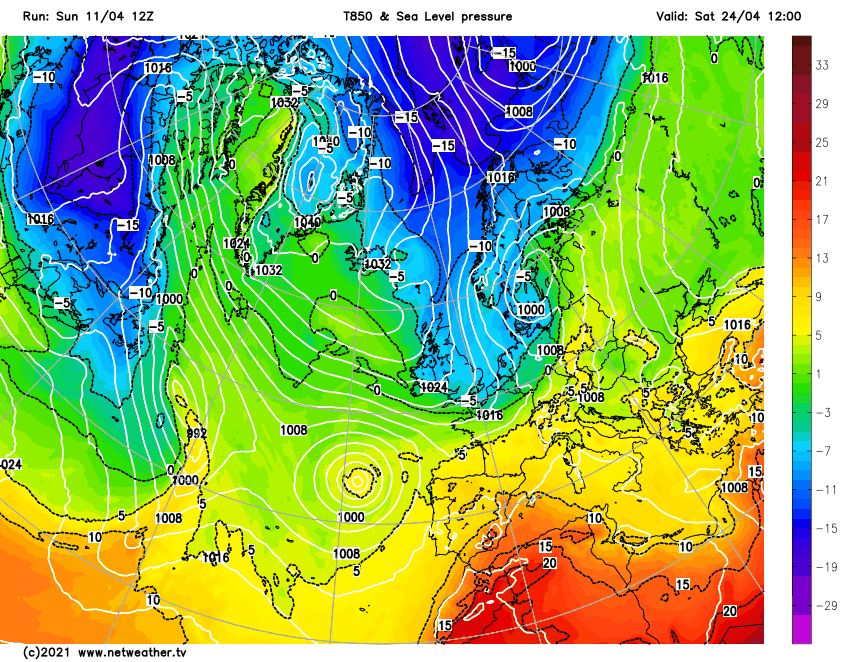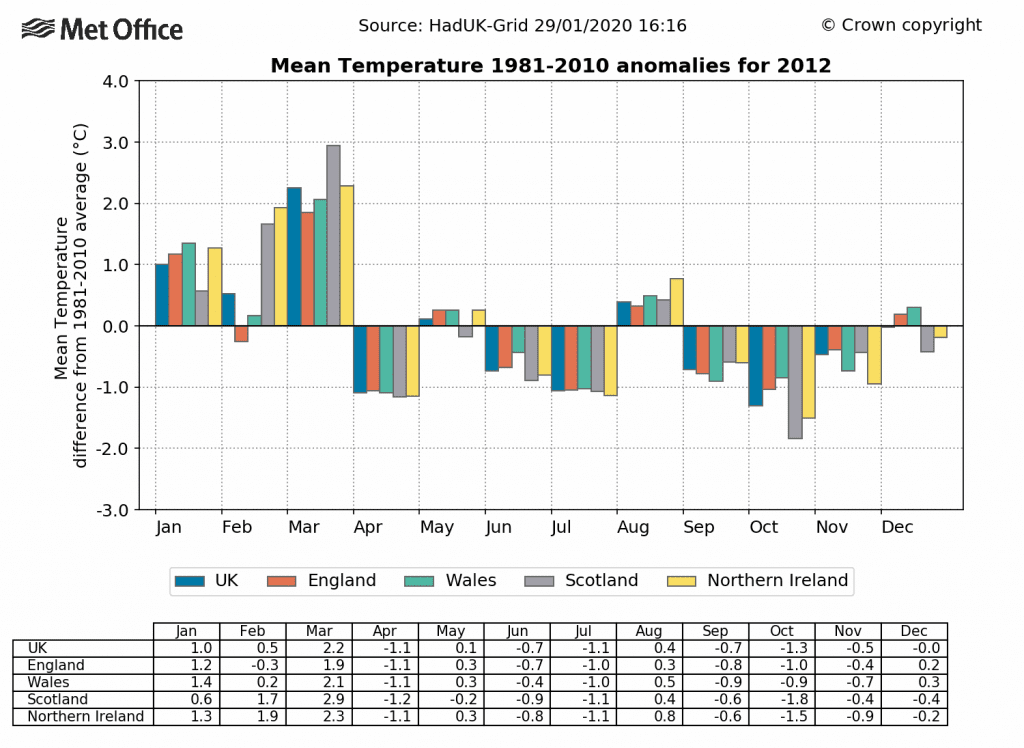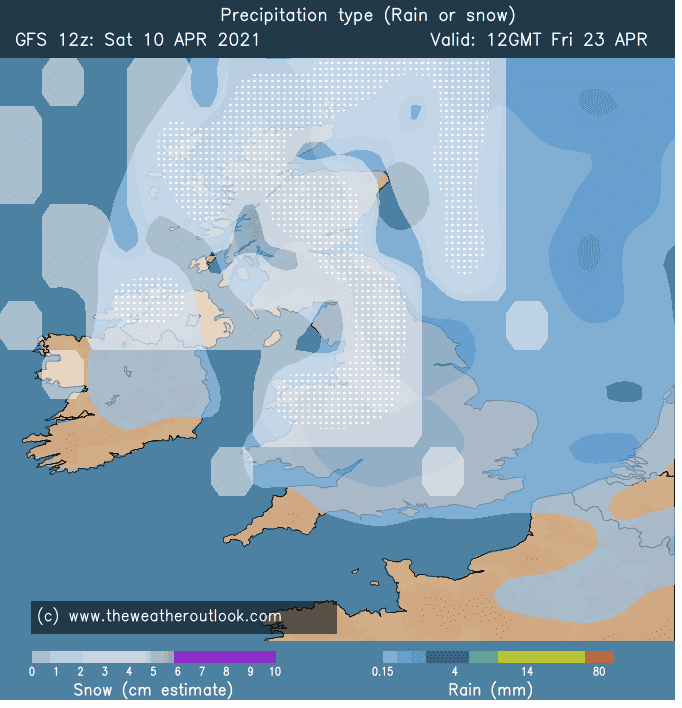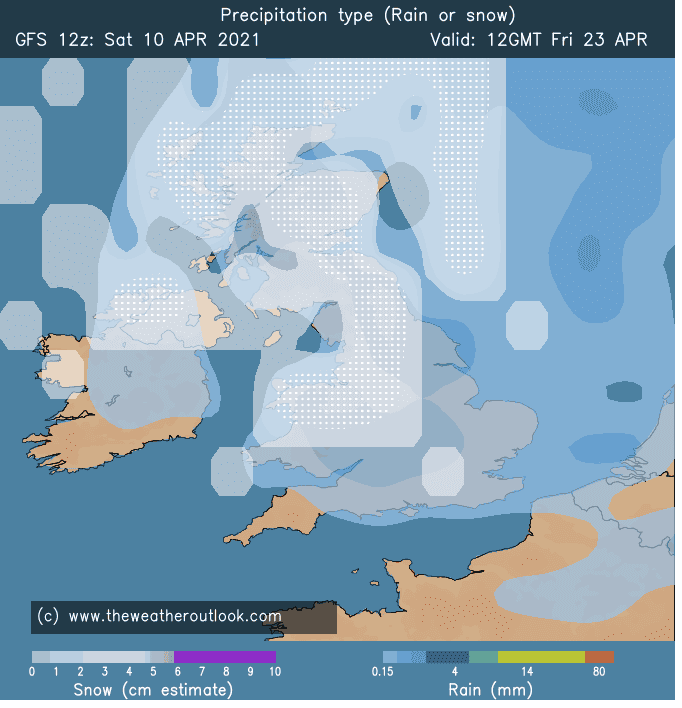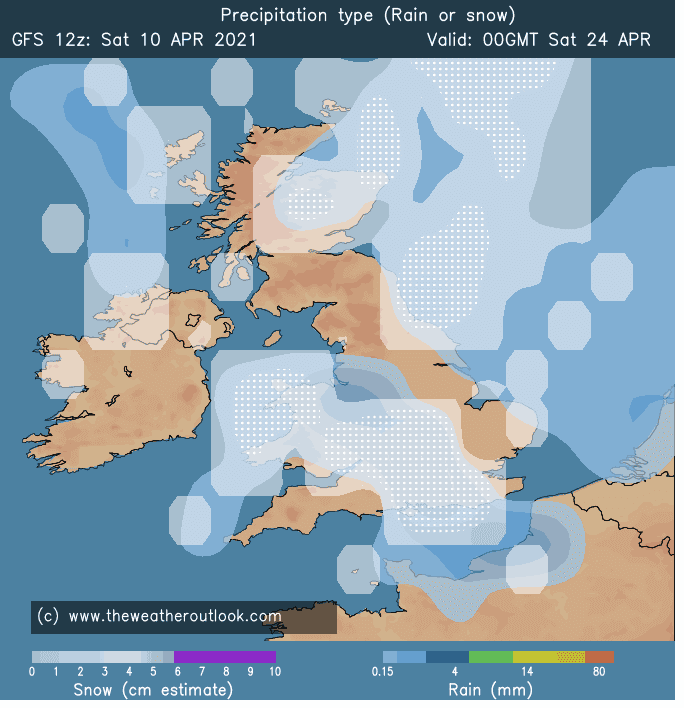 Source of weather maps: Model output discussion 9th April onwards – Page 4 – Weather Discussion – Spring – Netweather Community Forums
Read more:
https://mkweather.com/switzerland-with-deadly-avalanches-50-worse-than-other-seasons-27-died/
Man in High Tatras was hit by lighting! Heavy storms in the Alps and Carpathians after another hot day! | mkweather