Central Canada with triple average April snowfall, northern Canada -36,1°C /-33°F, the coldest in 20 years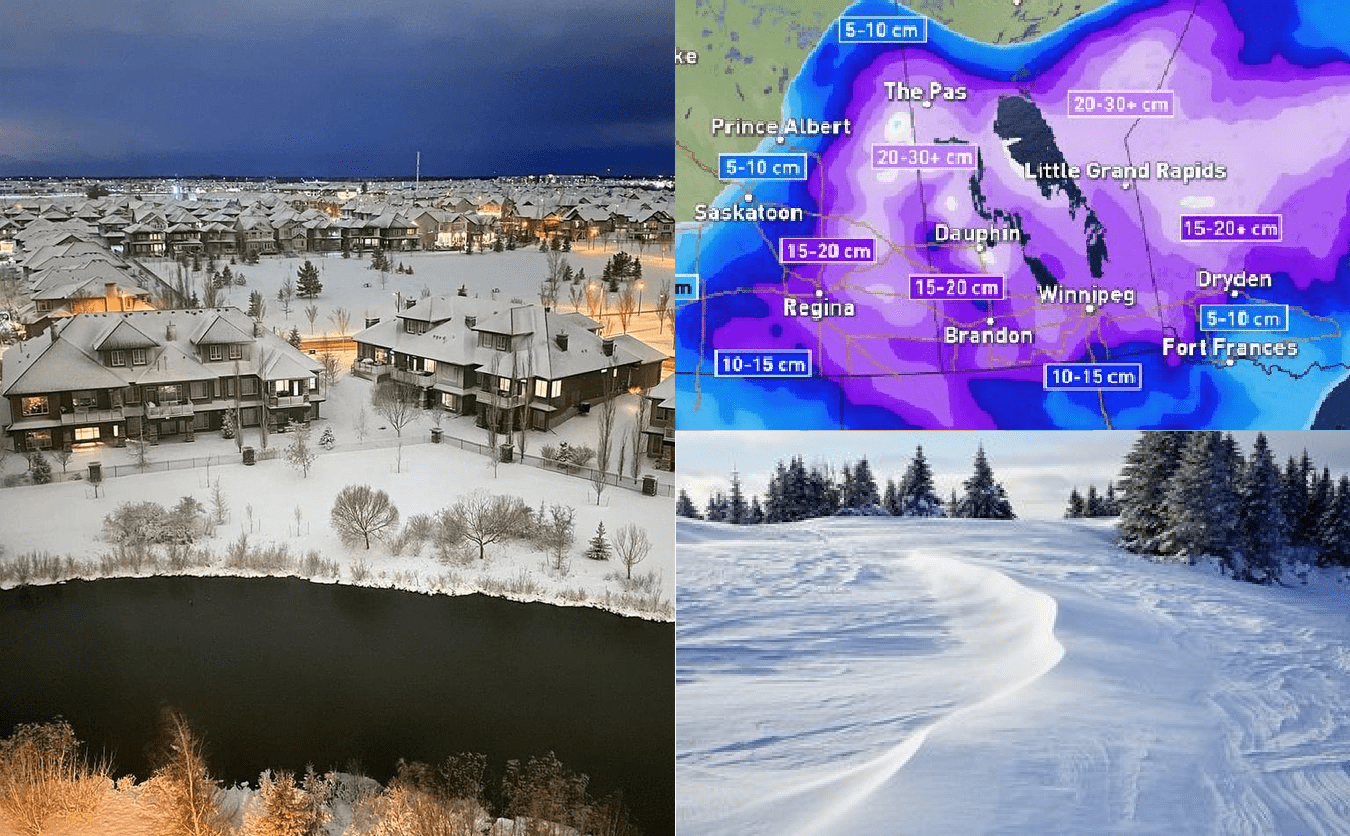 After Europe, extreme spring coldwaves are prepared to hit after Alaska /https://mkweather.com/extremely-cold-air-from-alaska-will-shift-above-the-usa-late-frosts-and-snowing-in-outlook// large parts of Canada and the USA in next 12 days.
Extremely cold mid-spring weather is continuing in Europe /https://mkweather.com/nao-the-strongest-since-october-2020-tripole-of-air-pressure-systems-from-azores-to-scandinavia-causes-unique-arctic-blasts-negative-north-atlantic-oscillation/; https://mkweather.com/the-uk-the-coldest-april-in-50-years-is-not-excluded-no-more-than-20c-until-may-2021/; https://mkweather.com/tulloch-bridge-the-uk-94c-widespread-snowing-hit-london-too-the-coldest-mid-spring-since-2013/; https://mkweather.com/late-frosts-destroyed-most-of-grape-harvest-in-france-spain-italy/; https://mkweather.com/some-parts-of-central-europe-expect-5-day-april-blizzard-05-meter-of-snow-is-rarely-expected-snowfall// and Alaskan coldwave already has shifted above Central Canada, when around Tuesday, 13. April 2021, triple than average April snowfall is expected to fall in southern prairies, mainly cities such as Regina or Winnipeg.
Snowfall is reported too from Edmonton and Calgary, region, more westward.
Regionally, up to 30 cm is forecasted to fall and snowstorm hit Rocky Mountains and Northern Plains, the USA, too. Some snowfall is forecasted to appear in Great Lakes area and Northeast, too.
All is coming after exceptional coldwave in Alaska and northwestern Canada, where during last days, -42,7°C was measured in Alaska (Ivotuk) and -36,1°C in Yukon (Old Crow).
So severe blizzard isn´t in south-central Canada very common, similarly, in the USA, frosts should damage 2021´s harvest.
Series of severe coldwaves in Northern Hemisphere is arriving after the first more serious warm spells across Europe and North America /extremes are mentioned here: https://mkweather.com/the-spain-323c-france-299c-germany-272c-the-netherlands-261c-theuk-247c-poland-243c-sweden-197c/; https://mkweather.com/usa-406c-canada-281c-north-american-heatwave-hit-in-full-power-extreme/; https://mkweather.com/gigantic-hailstorms-and-deadly-tornadoes-in-the-usa-again-forecasts-see-2-next-outbreaks//, however, after very cold March 2021, which brought coldwaves not only on both shores of Atlantic, but too around the world /https://mkweather.com/march-2021-as-the-2nd-month-below-temperature-average-on-the-earth-for-last-7-years//. Main driver of these anomalously cold conditions is La nina, which will be probably persisting until the next winter, Winter 2021/2022.
In summer months however, La nina months should surprise with extreme heatwaves, because doses of Arctic air mass are empty.
According to the newest information, the first snowing of the season already after a big heatwave hit parts of southern Australia, where snow appeared above 600 MASL – it will be a topic of one of the next Mkweather articles.
In North America, Europe and Asia, cold blasts should surprise thanks to La nina in May and June 2021, too, with unseasonably snowing or very late frosts.
Read more:
https://mkweather.com/switzerland-with-deadly-avalanches-50-worse-than-other-seasons-27-died/
Man in High Tatras was hit by lighting! Heavy storms in the Alps and Carpathians after another hot day! | mkweather