The next snowstorm for Europe: Cold front will be shifting across Europe 7 days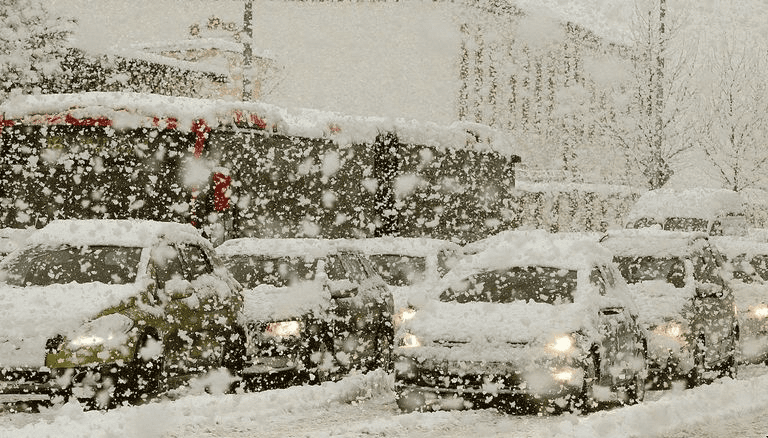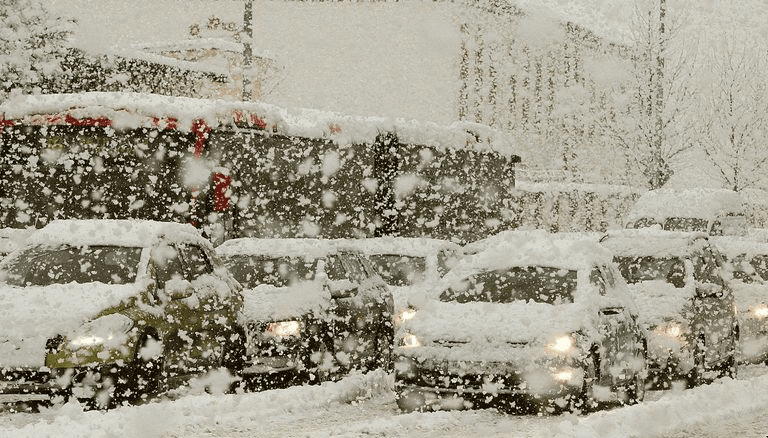 After snowy situation during last weekend and current workweek, the next cold front will be shifting across Europe between Saturday, 9. April and Friday, 15. April, with the next snowfall, including British Islands and central parts of Europe. Snow should appear in Balkan and later in Eastern Europe, too.
In British Islands, the next snow showers are expected mainly on Saturday, 9. April, Benelux and Denmark will be hit around Sunday , 10. April, while central parts of Europe expect relatively intensive snowing between Monday and Wednesday, 11.-13. April 2021. Colder parts of Balkan should see snow around Wednesday and Thursday, 13.-14. April and Eastern Europe including Baltic states from Wednesday to Friday, 13.-15. April.
From the west however, a new pressure high will be shifting above continent, with the next round of frosts, however, not so extremely strong such as during current coldwave /https://mkweather.com/european-april-arctic-blast-206c-in-718-masl//.
Temperatures again should fall into interval 0/-5°C including lowlands in Germany or France, in British Islands and in basins and valleys with snow cover in Central Europe, it should be regionally -5/-10°C during mentioned cold 7-day period.
Maximum temperatures should in mountainous regions around 500 MASL reach in selected days only around 0/+5°C, therefore, remnants of winter conditions should still stay in the coldest populated European regions. Regionally, maximum temperature around +3°C should appear too in lowlands.
Mostly however will be +5/+10°C, gradually +10/+15°C, in southern parts of Central Europe in selected days up to +20°C.
Days in dry air however will be gradually warmer, but it isn´t fully sure, that +20°C, or even +25°C will be again measured (it is possible, but lot of runs of GFS are colder).
Winter season 2020/2021 therefore will be recorded such as one of the longest winter seasons after 2000, with returning Arctic blasts not only in Europe, but over all Northern Hemisphere.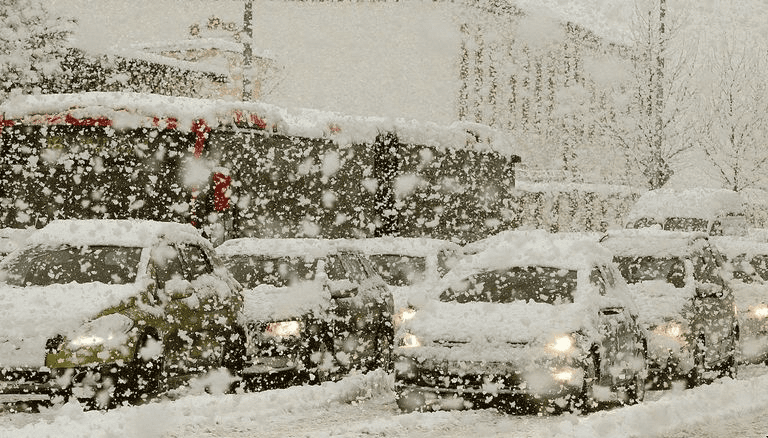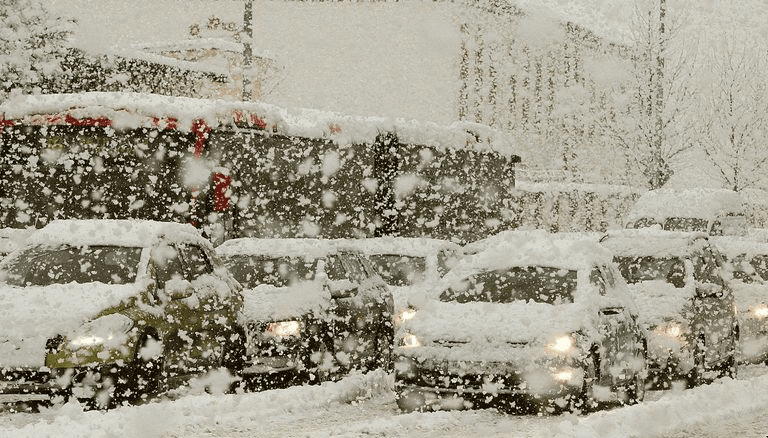 Infographics: tropicaltidbits.com, wxcharts.com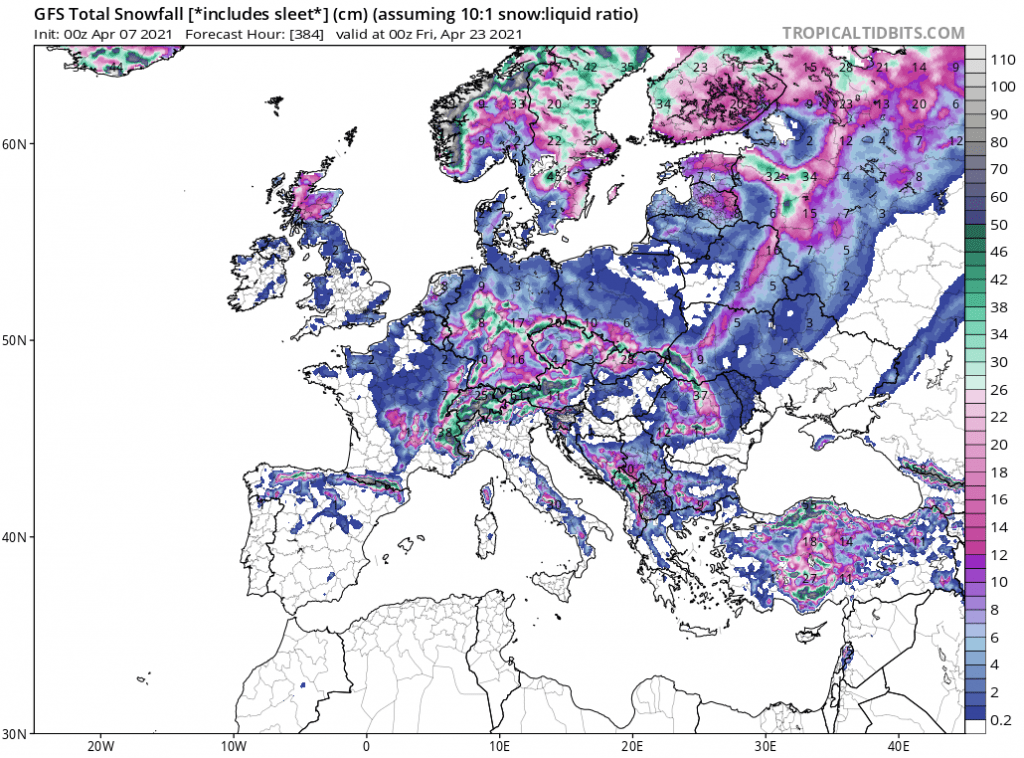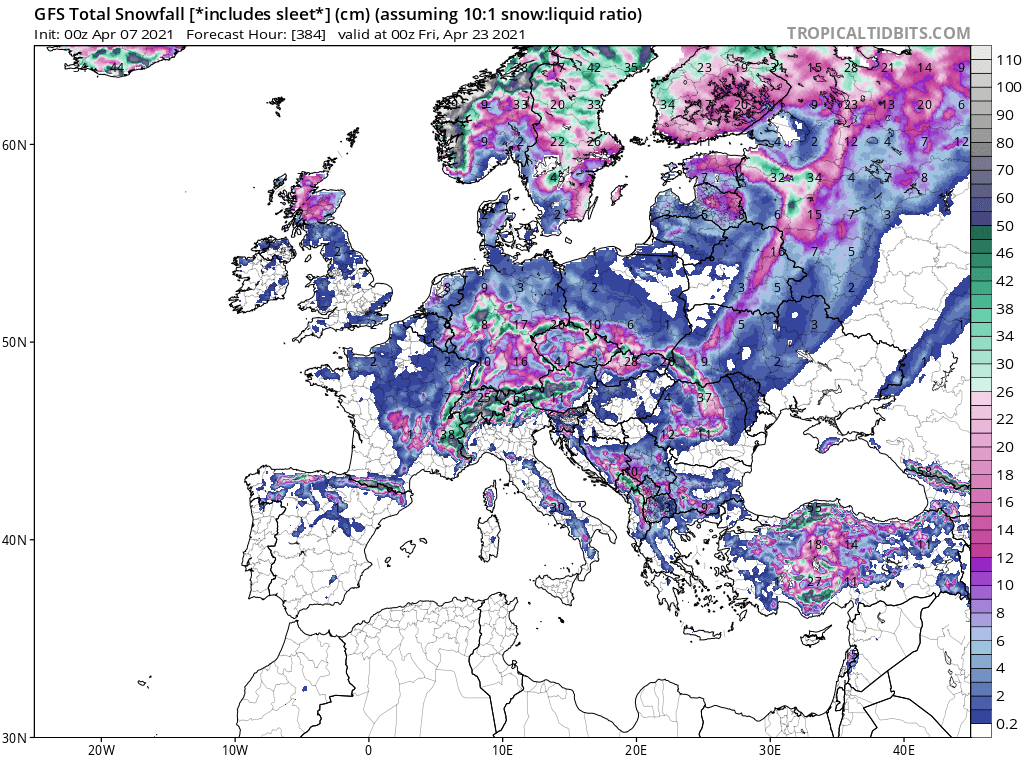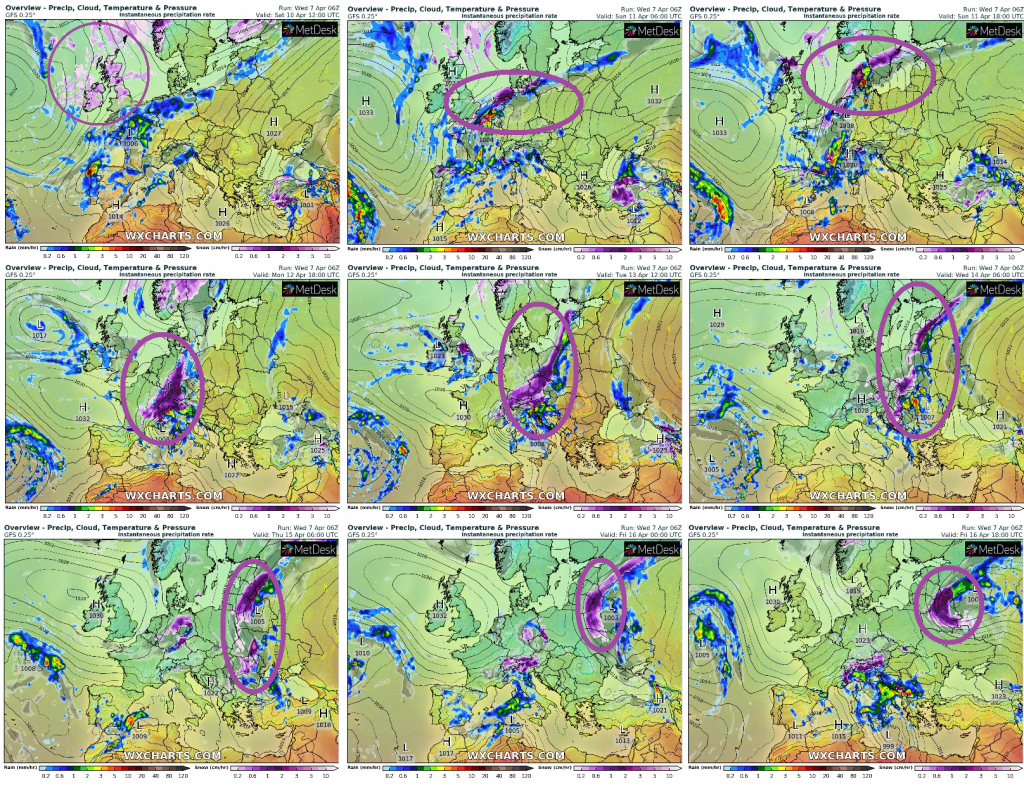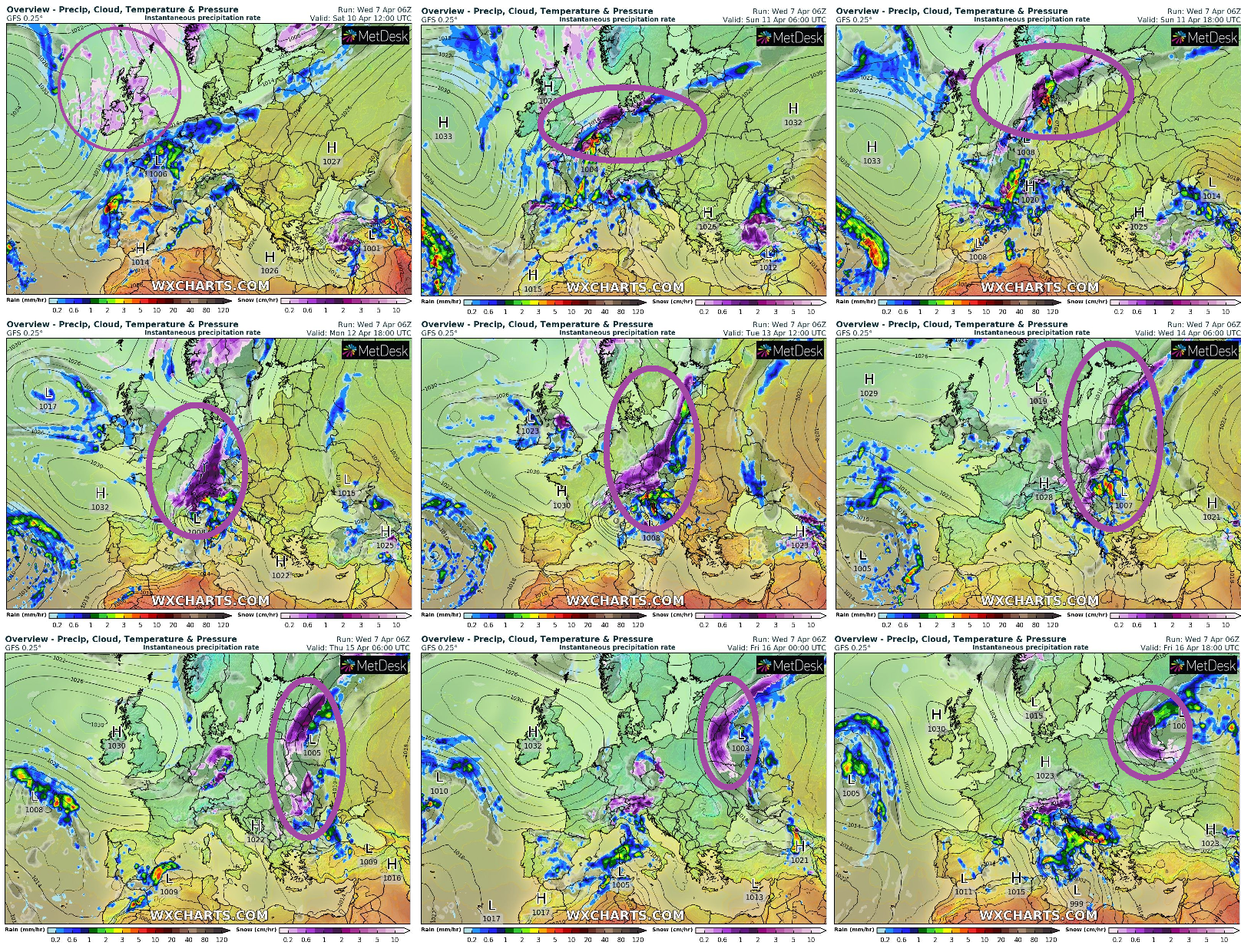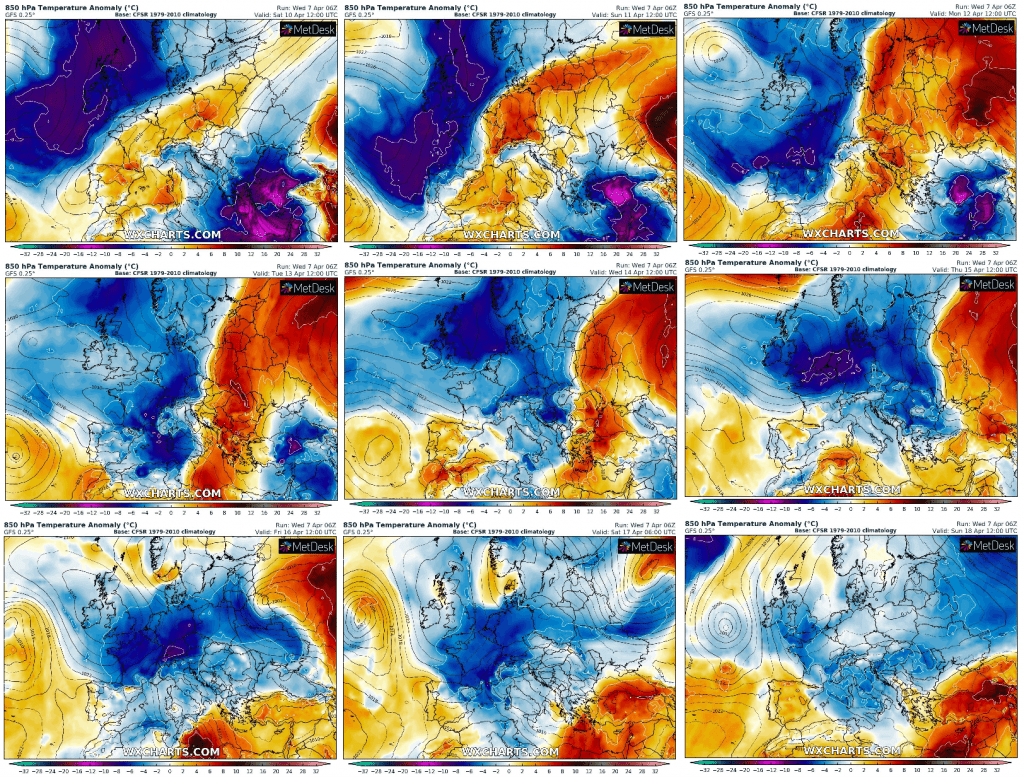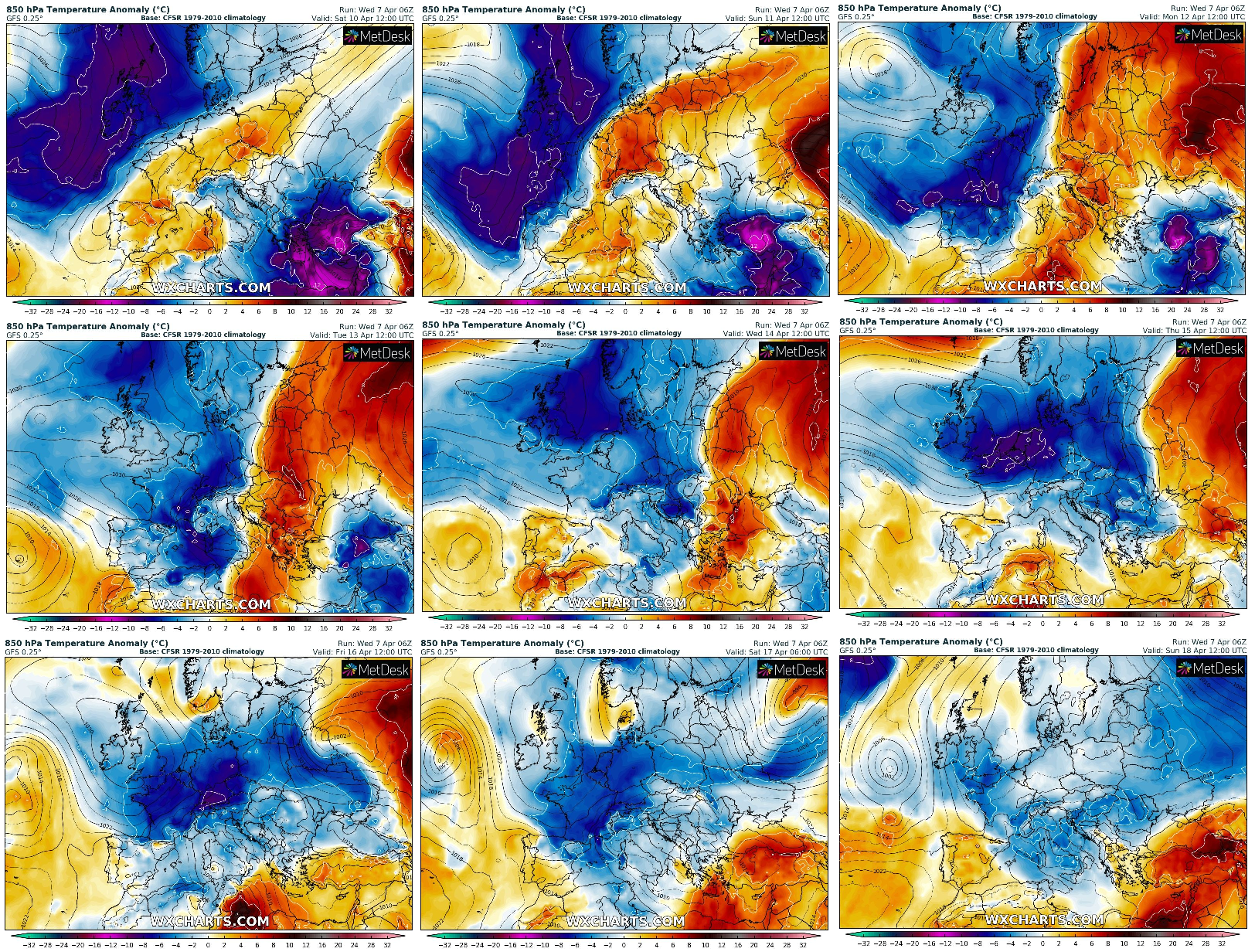 Read more:
Man in High Tatras was hit by lighting! Heavy storms in the Alps and Carpathians after another hot day! | mkweather
Wednesday brings summer: Paris +27°C, Frankfurt aM +26°C, London +25°C, Wroclaw +24°C | mkweather
Canada under the snow, spring is coming very slowly | mkweather
India and Pakistan with heatwave, after floods and snow in the mountains | mkweather
Middle East almost +45°C, its very early, Central Asia +38°C already | mkweather
The UK -10°C, Greece +35°C? Extreme temperature differences across Europe after an Easter? | mkweather