French vineyards are fighting with extreme frosts, temperatures dropped up to -12°C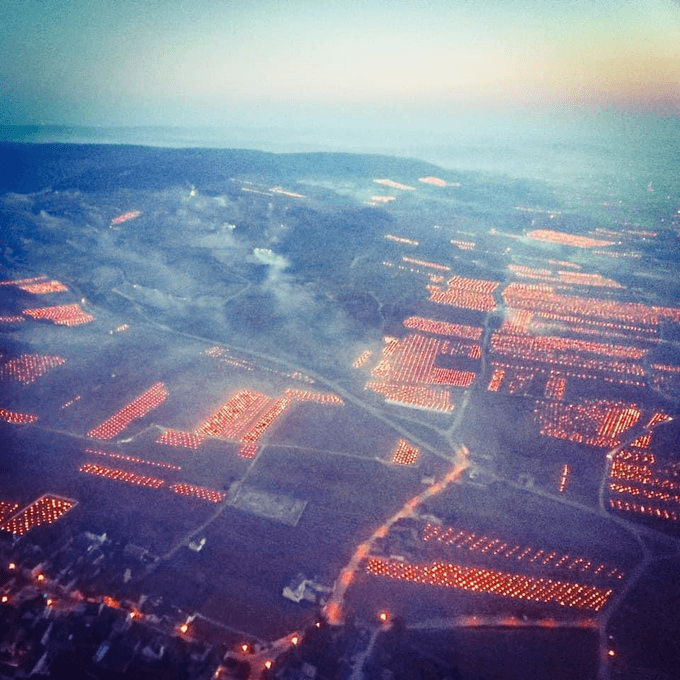 Not only Italy /https://mkweather.com/italy-subtropical-crops-suffer-10c-frosts-harvest-in-a-danger// or parts of Balkan /https://mkweather.com/european-april-arctic-blast-206c-in-718-masl/; https://mkweather.com/belgrade-10-cm-of-snow-new-record-of-the-latest-snowfall-since-1888-croatia-120c-in-564-masl//, but extremely cold end of winter season 2020/2021 bothers the warmest parts of France (and the Spain an Portugal), too.
On Thursday, 8. April 2021, minimum temperature in Le Puy, 832 MASL dropped into -9,4°C, St-Etienne Boutheon, 404 MASL, reported -7,4°C, Grenoble, 384 MASL -7,0°C or Vichy, 249 MASL -6,6°C.
Even colder within lower situated regions below 1000 MASL was in Saugues, 945 MASL, -11,4°C or Séderon, 824 MASL, -10,7°C.
All is coming only week after extremely hot end of March 2021, when +29,9°C in southwestern France and +27,4°C in Brittany was measured /https://mkweather.com/the-spain-323c-france-299c-germany-272c-the-netherlands-261c-theuk-247c-poland-243c-sweden-197c//.
In a big danger are mainly regional vineyards – light small fires are trying to save them before frosts, which are in many parts of France the strongest April frosts in all-time history.
France is having very difficult time with cold temps dropping jeopardizing vineyards, candles and small fires lit for overnight heat.
In many regions, Thursday´s, 8. April, morning, was the coldest. While in previous days, snowing was frequently across the country, at the end of workweek, very dry air has shifted above France. In extremely dry air, temperatures are possible to drop lower than in more humid air, although colder in 850 hPa.
Such as we warned in one of previous articles, frosts should appear in France in the next days too during the second, additional Arctic blast, which hit mainly northern and western parts of Europe at the weekend and in next workweek /https://mkweather.com/the-next-snowstorm-for-europe-cold-front-will-be-shifting-across-europe-7-days//.
Protection of harvest before severe frosts therefore shouldn´t be at the end and several thrilling mornings are forecasted for parts of France, yet.
Prolonged winter season 2020/2021 should be a result of very strong La nina in previous months /https://mkweather.com/the-coldest-earth-for-7-years-strong-impact-of-la-nina-is-here//. La nina is expected to weakening throughout an year and another hot summer in Europe, excluding northwestern parts of the continent, is expected /https://mkweather.com/summer-2021-forecast-for-europe-hot-and-dry-pattern-as-leading-heatwaves-drought//.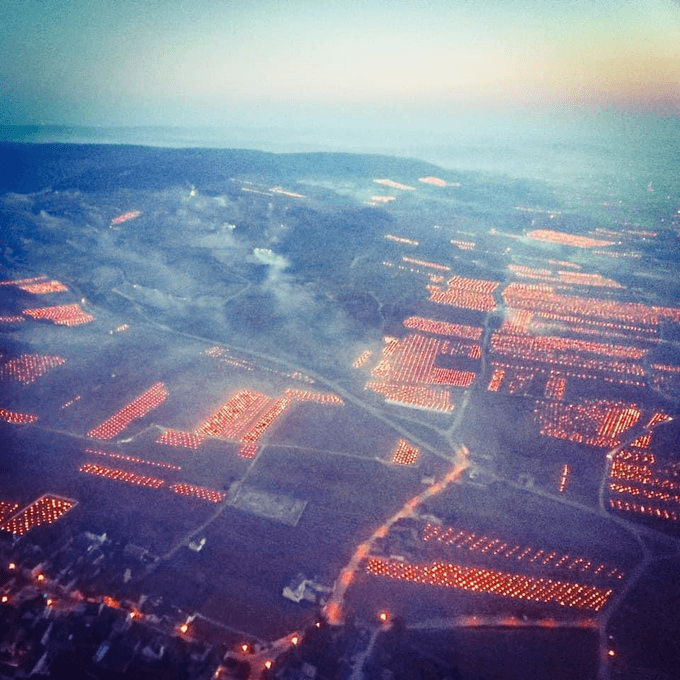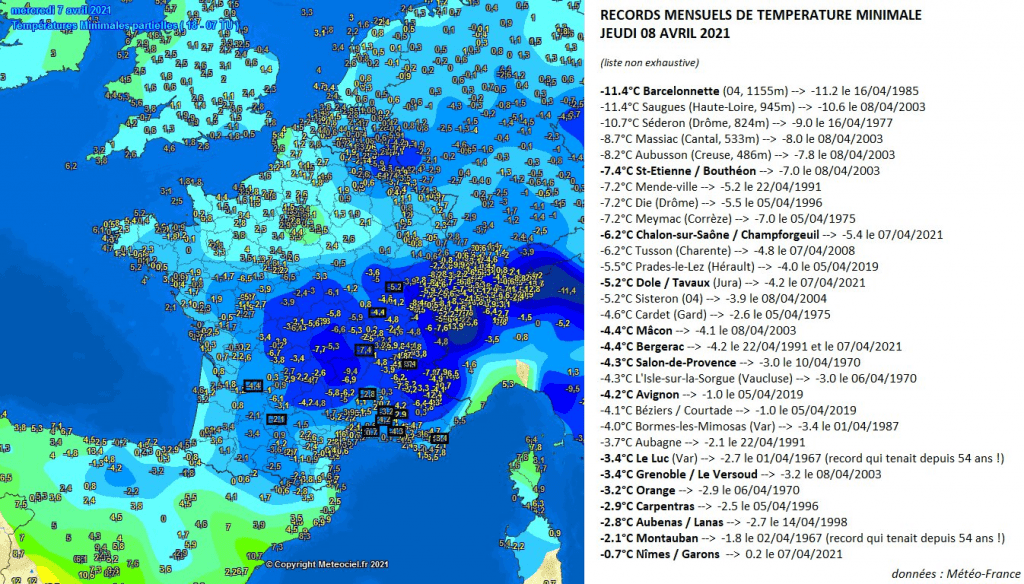 Read more:
https://mkweather.com/switzerland-with-deadly-avalanches-50-worse-than-other-seasons-27-died/
Man in High Tatras was hit by lighting! Heavy storms in the Alps and Carpathians after another hot day! | mkweather
Wednesday brings summer: Paris +27°C, Frankfurt aM +26°C, London +25°C, Wroclaw +24°C | mkweather
Canada under the snow, spring is coming very slowly | mkweather