Poland: -13°C, 20 cm of snow in lowlands next week?
Long-term forecast with a topic of the next upcoming snowstorm in Europe we have published in last series of articles /https://mkweather.com/the-next-snowstorm-for-europe-cold-front-will-be-shifting-across-europe-7-days//.
Now, we are bringing more detailed outputs, where should snowstorm around Tuesday – Thursday, 13.-15. April, should hit the most.
Snow cover should surprise again not only in the Alps (France, Italy, Switzerland, Austria…), but too almost in all Czechia, central Poland, Bavaria, or later the Carpathians, Baltic countries, Belarus and regionally northern Balkan.
For central Poland, on of the last GFS runs, predict 10 – 20 cm of snow between Tuesday and Thursday, 13.-15. April, what is after 10. April very rare snowfall.
In Polish – Lithuanian – Russian border even, 40 cm of snow is according to wxcharts forecast tool possible.
Before this snow event, +20°C is possible in Poland at the weekend and on Monday.
Already in last days, many parts of Poland and Central Europe reported snow showers, snowing or even snowstorms with lighting activity.
The coldest morning in Poland was Wednesday´s, 7. April, morning, with minimum temperatures according to IMGW in the Carpathians up to -13°C.
According to International Exchange Site, Zakopane reported -8,2°C, Lesko -8,0°C, Bielsko-Biala -6,6°C, Kielce -6,0°C, Tarnow -5,9°C, Zamosc -5,7°C, Rzeszov-Jasionka -5,3°C or Nowy Sadz -5,2°C.
Tarnow only on 1. April reported +23,7°C, therefore temperature in a few days dropped almost by 30°C.
Zakopane reported on Wednesday and Thursday almost ice day, with maximum temperatures only 0,0°C on Wednesday and +0,2°C on Thursday, but all-day frosts surely in Carpathian basins and valleys have appeared.
Pec pod Sněžkou, Czechia, 816 MASL, reported on Tuesday and Wednesday 2 ice days with maximum temperatures only -0,8°C and -0,6°C.
In Slovakia, snowstorm with lighting hit lowlands, including Bratislava.
Situation in France, Italy or Balkan was carefully investigated /https://mkweather.com/french-vineyards-are-fighting-with-extreme-frosts-temperatures-dropped-up-to-12c/; https://mkweather.com/italy-subtropical-crops-suffer-10c-frosts-harvest-in-a-danger/; https://mkweather.com/belgrade-10-cm-of-snow-new-record-of-the-latest-snowfall-since-1888-croatia-120c-in-564-masl/; https://mkweather.com/european-april-arctic-blast-206c-in-718-masl//.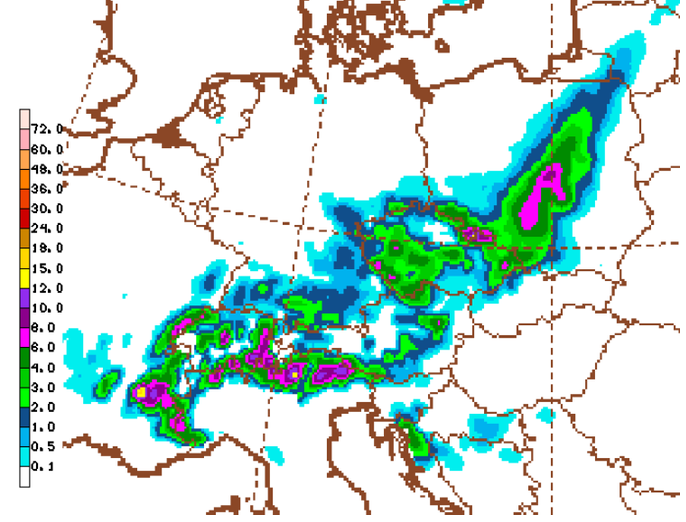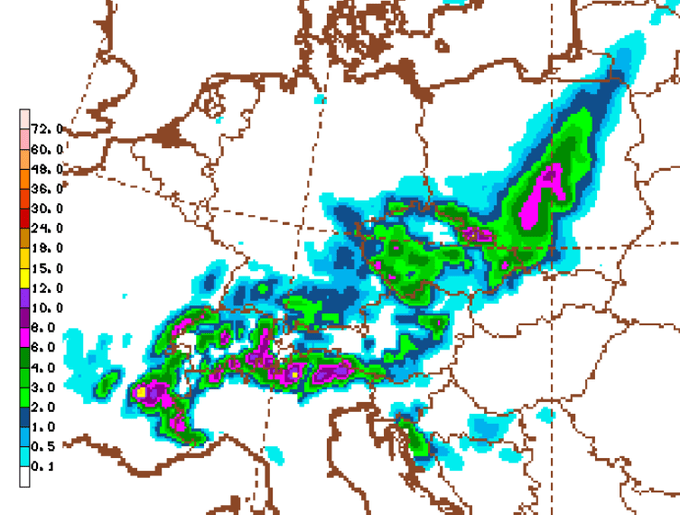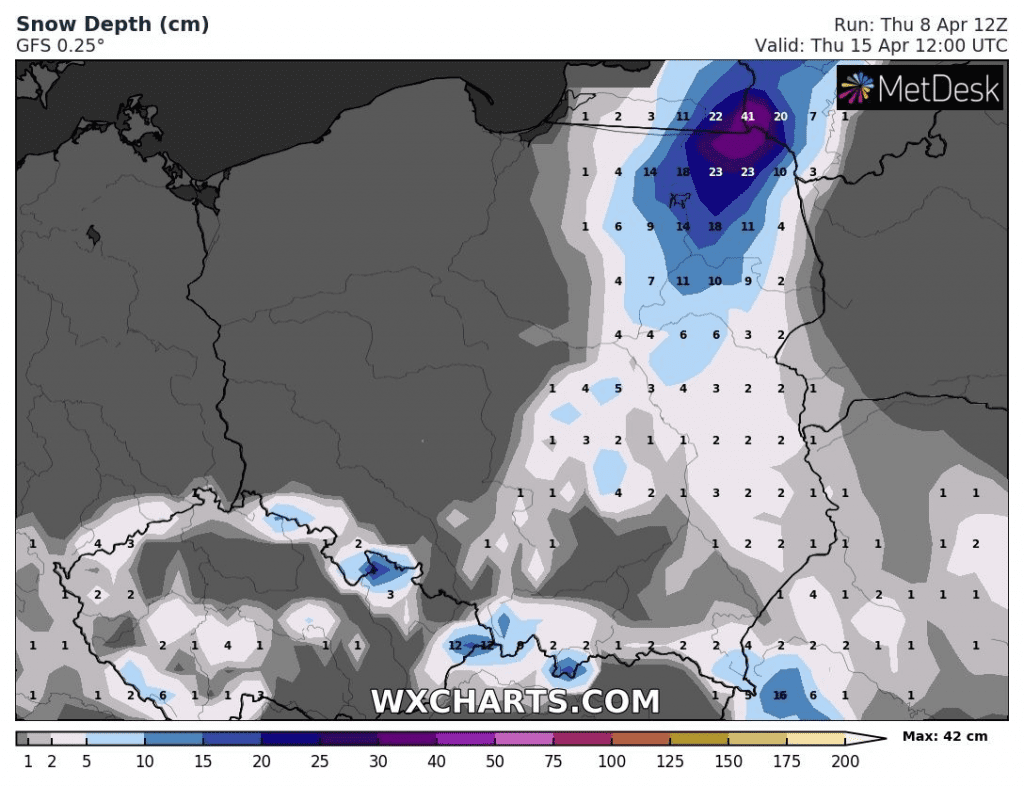 Read more:
https://mkweather.com/switzerland-with-deadly-avalanches-50-worse-than-other-seasons-27-died/
Man in High Tatras was hit by lighting! Heavy storms in the Alps and Carpathians after another hot day! | mkweather
Wednesday brings summer: Paris +27°C, Frankfurt aM +26°C, London +25°C, Wroclaw +24°C | mkweather
Canada under the snow, spring is coming very slowly | mkweather