Some parts of Central Europe expect 5-day April blizzard: 0,5 meter of snow is rarely expected
50 – 100, rarely more mm of precipitation is predicted for parts of the Alps, Carpathians and Dinaric Mountains and up to 50 cm snowfall in half-spring period is possible in lower situated basins and valleys in Poland, Slovakia, Czechia, Switzerland, Austria, Bavaria, Slovenia, Croatia, northern Italy or Bosnia and Herzegovina, rarely.
Very interesting will be situation from Monday to Friday, 12.-16. April in Western Carpathians, mainly on windy slopes, where 5-days persisting snowing should produce extreme mid-Spring snowfall in regions such as Województwo Ślaskie, Województwo Malopolskie, Województwo Podkarpackie in Poland; Kysuce, Orava, Spiš and Zamagurie in Slovakia or Moravskoslezský kraj, Czechia, where long-term snowfall should leave 10-30, rarely up to 50 cm of snow in populated areas with elevations 500 – 1000 MASL. Snow is expected to appear in Polish, Czechian and Slovakian lowlands, too.
The second region with extreme snowfall will be traditionally Alpine region, with possibility of 1 meter of fresh snow rarely on windy slopes, in altitudes slightly below 1000 MASL it should be lesser of snow, around 0,5 meter. Severe spring snowfall should appear mainly in southern Bavaria, southern and eastern Switzerland, western and central Austria, however, snowfall won´t be lasting so long such as in Carpathian region (only 4 days from Monday to Thursday, 12.-15. April). Snowing is forecasted to appear in many parts of southern and eastern Germany, half of Belgium, Alpine and Central Massif region in France and almost, the Alps in Italy and almost all Switzerland and Austria including lowlands. Snow showers are expected in half of the UK, again.
Third region with significant snowfall will be situated in eastern Slovenia, central Croatia and northwestern Bosnia and Herzegovina, where slightly below 1000 MASL, dozens centimeters should fall during the next week, too. The snowiest days in the region will be Tuesday and Wednesday, 13.-14. April, while on Monday, 12. April, extreme T-stroms should appear.
Some snowfall is too forecasted in mountains in Serbia, Montenegro, Kosovo, North Macedonia, but too in large parts o Romania, Ukrainian Carpathians amd even in Hungarian lowlands, regionally.
Snow will appear in Denmark, southern Norway, Sweden and Finland, parts of Baltic countries and Belarus, too.
Snow calamity should regionally cause problems with power outages, in travel and agriculture, therefore if you live in hit regions, you should to watch current forecasts, news and warnings.
Already in next days, we will bring fresh news about this very late spring snowstorm and then, our attention will be focused on subsequent late frosts, which are forecasted to appear immediately after skies make clear.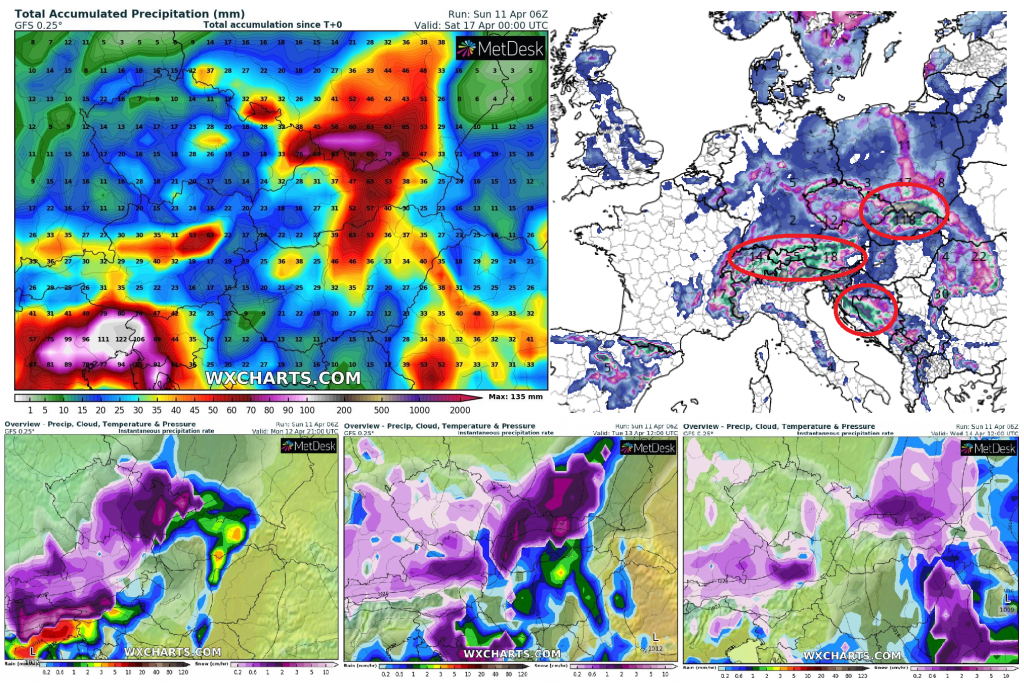 Infographics: wxcharts.com, tropicaltidbits.com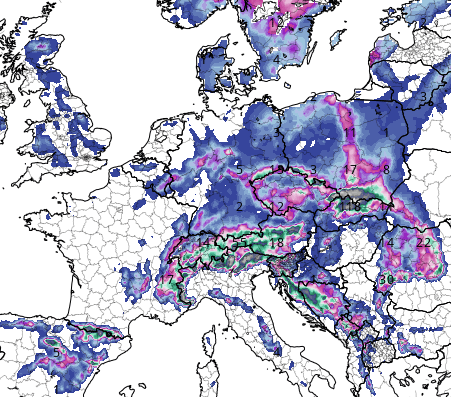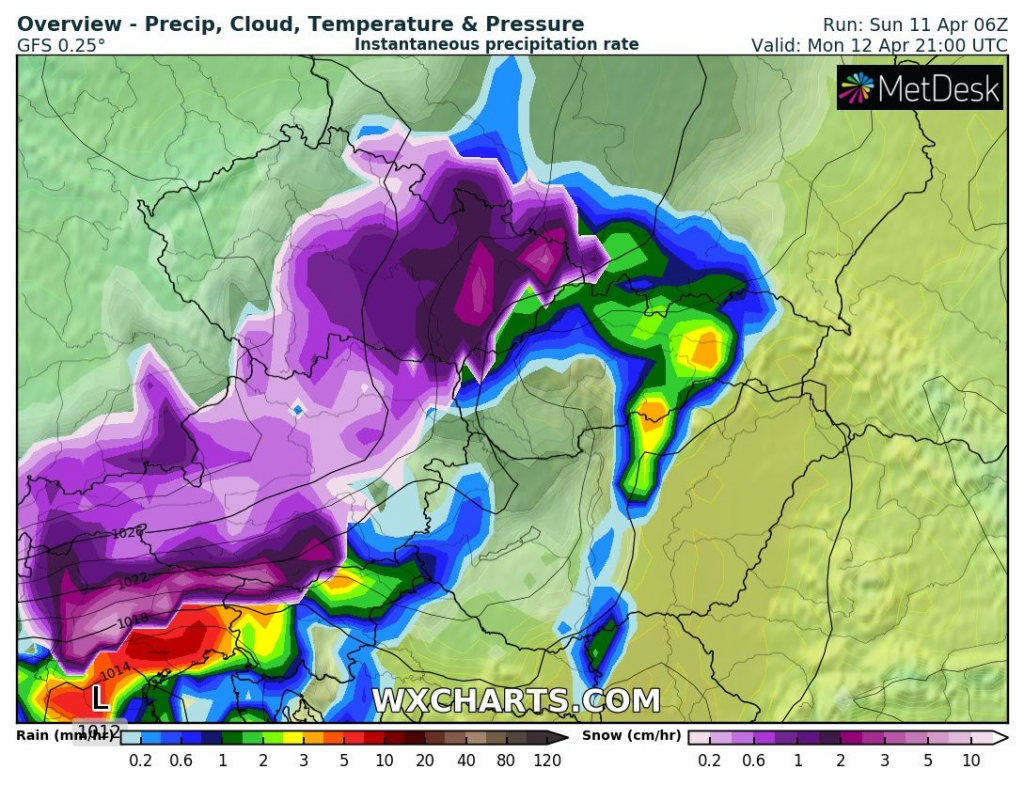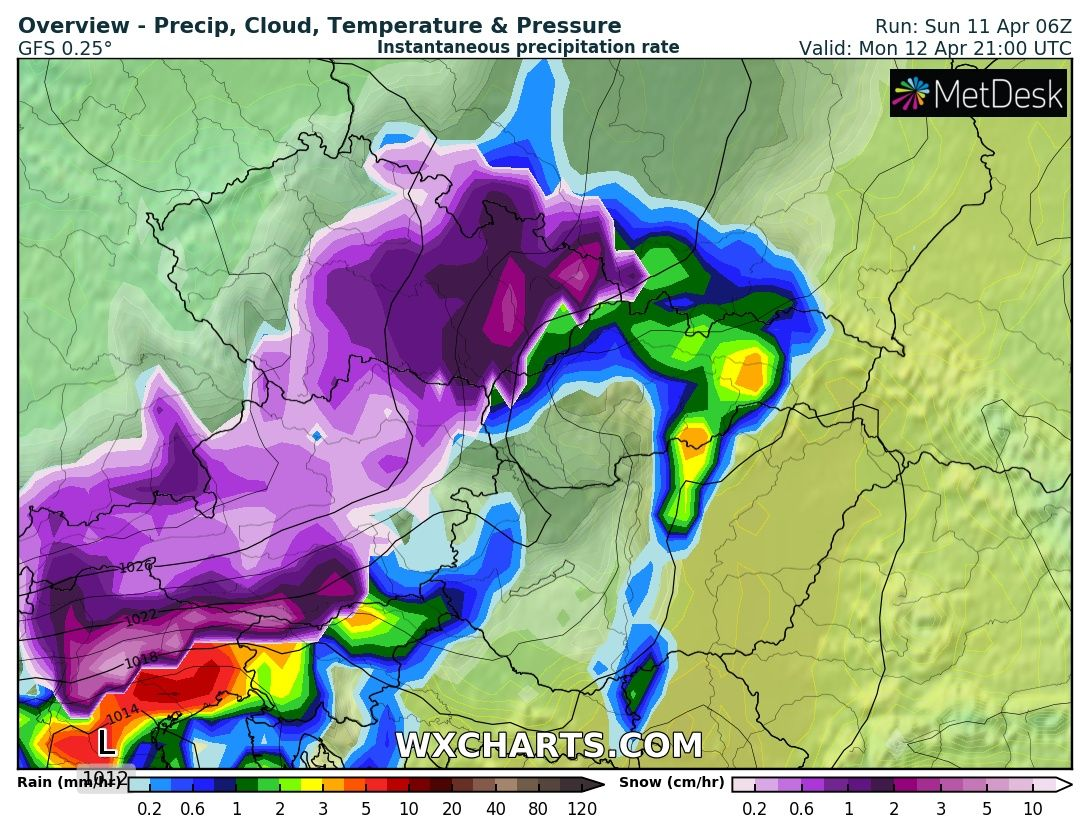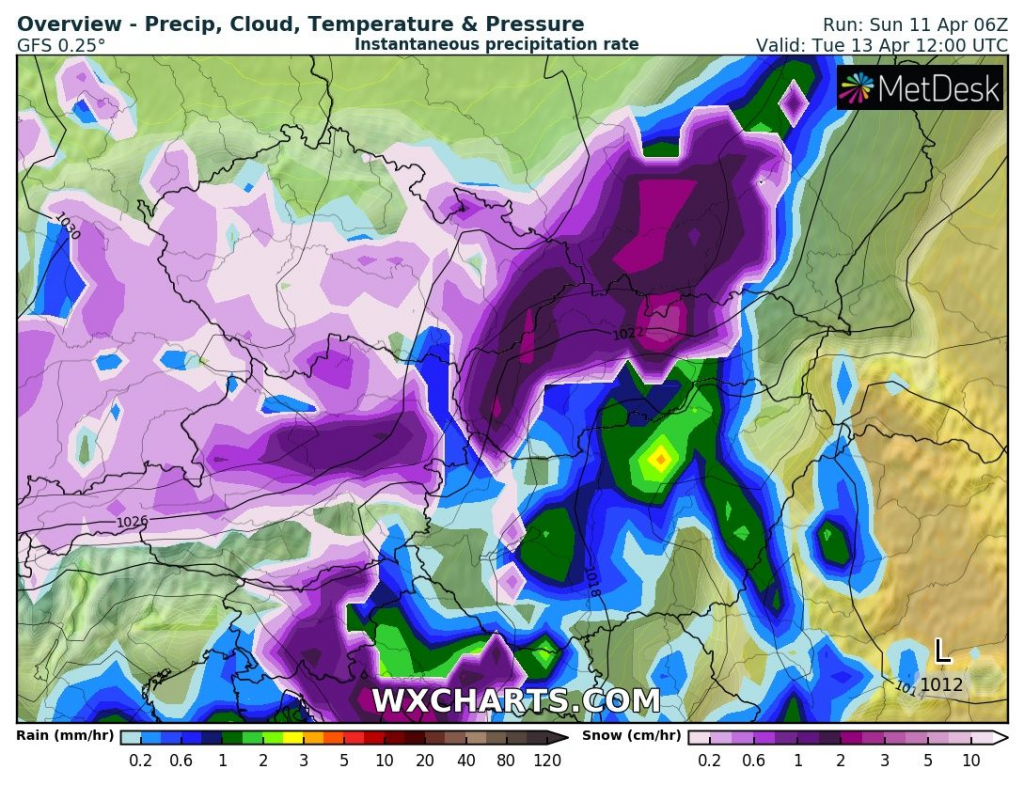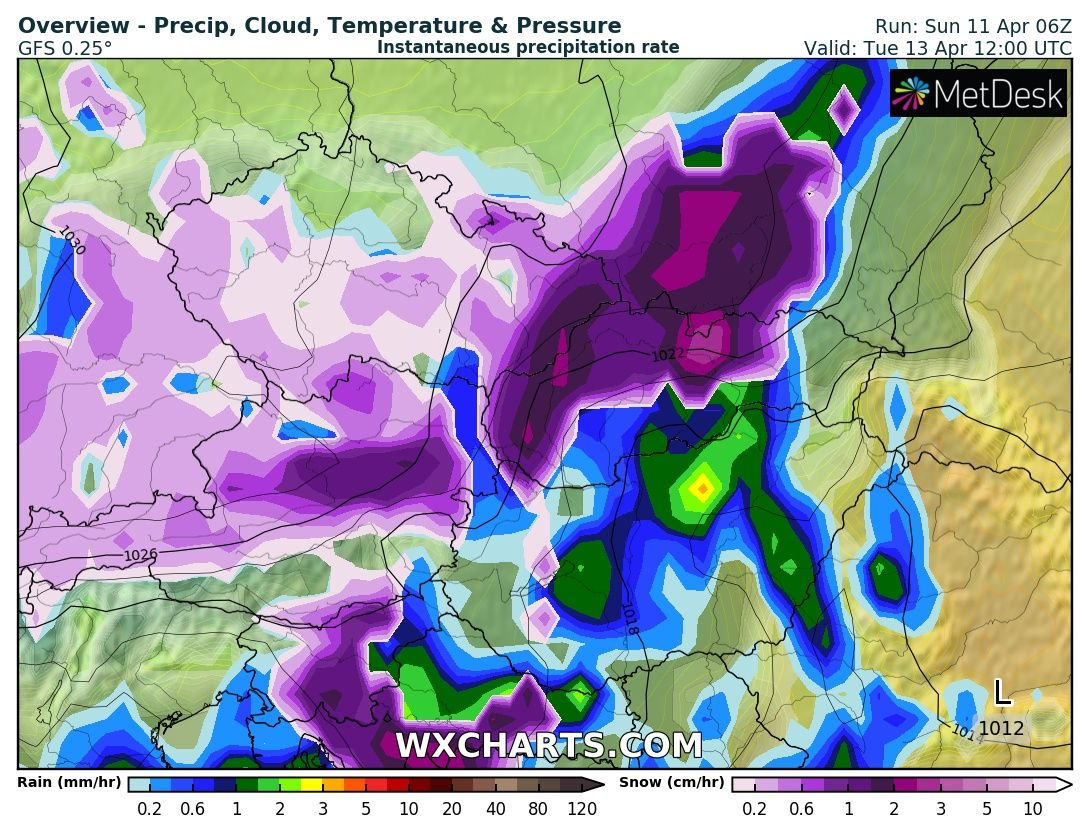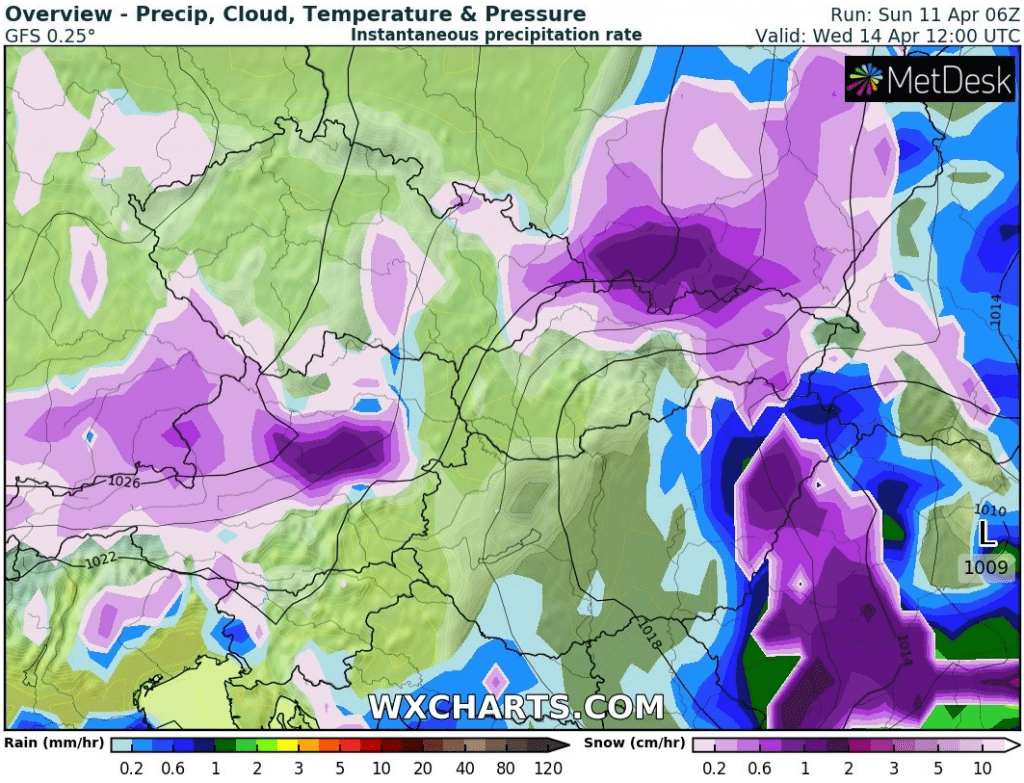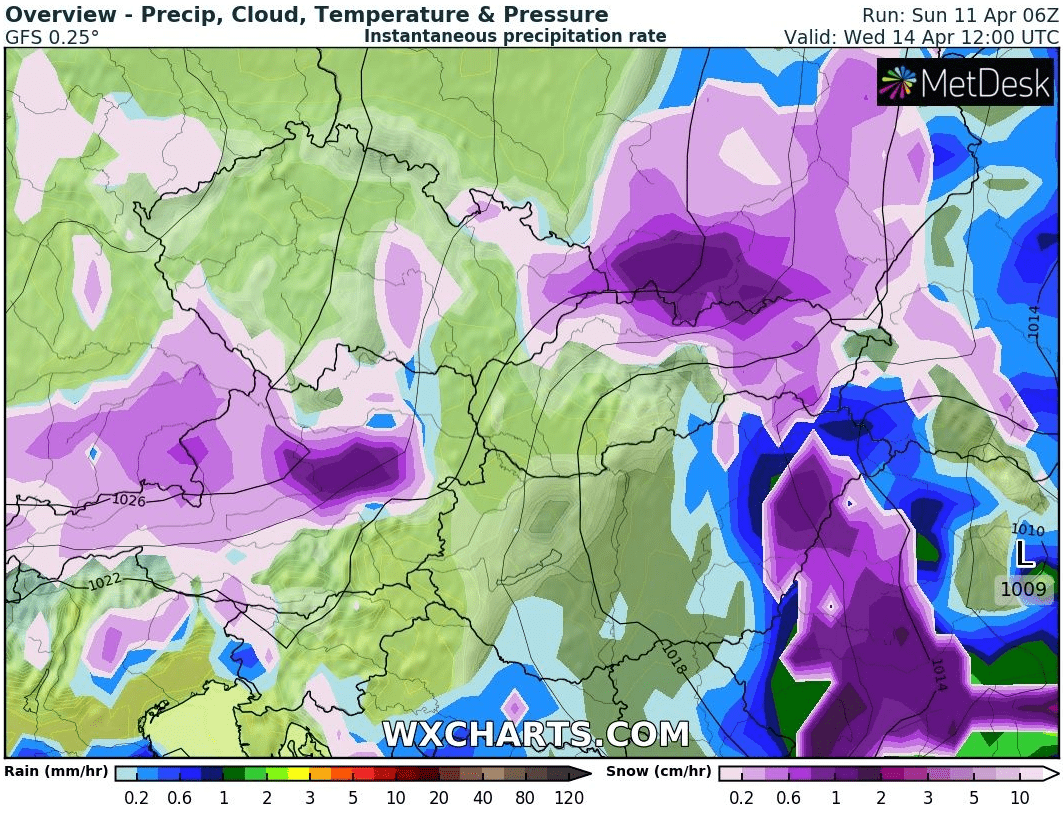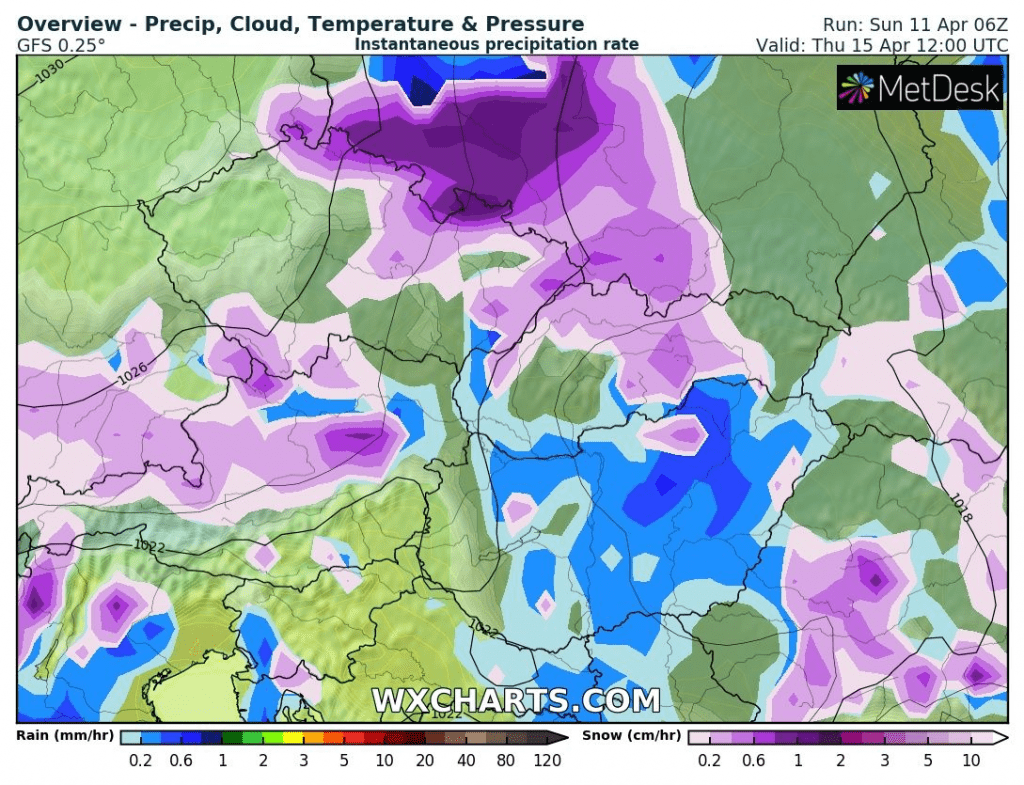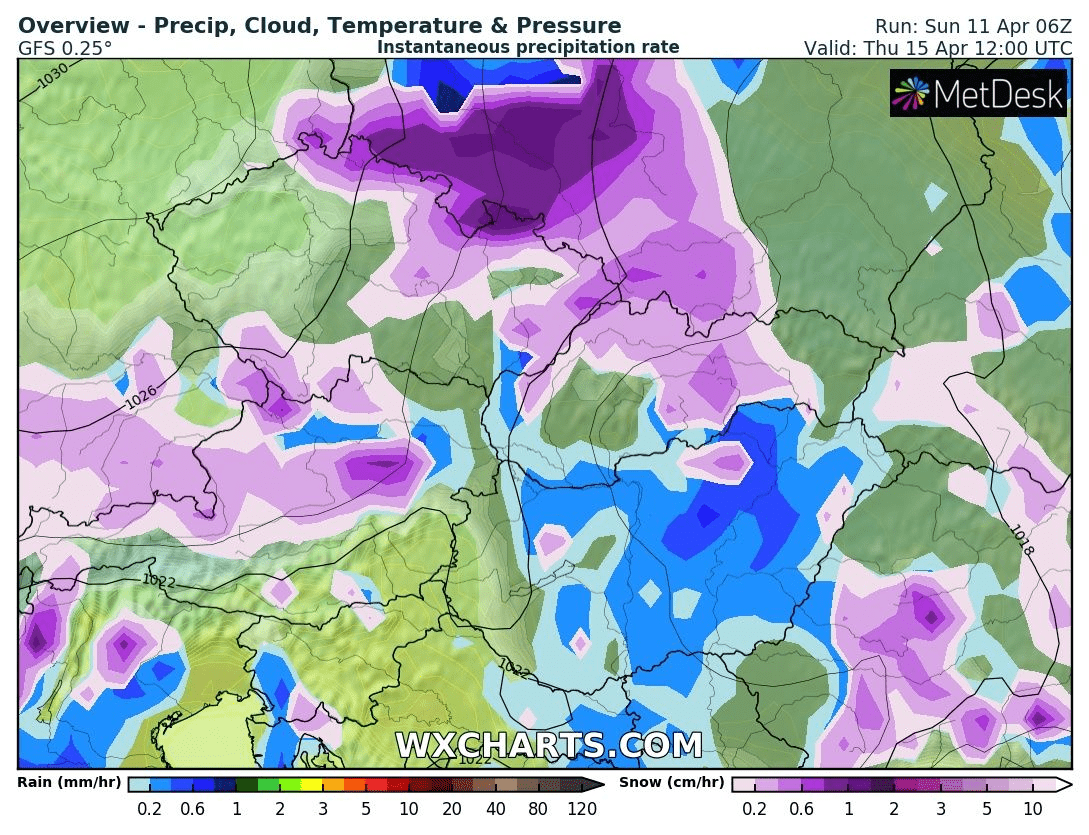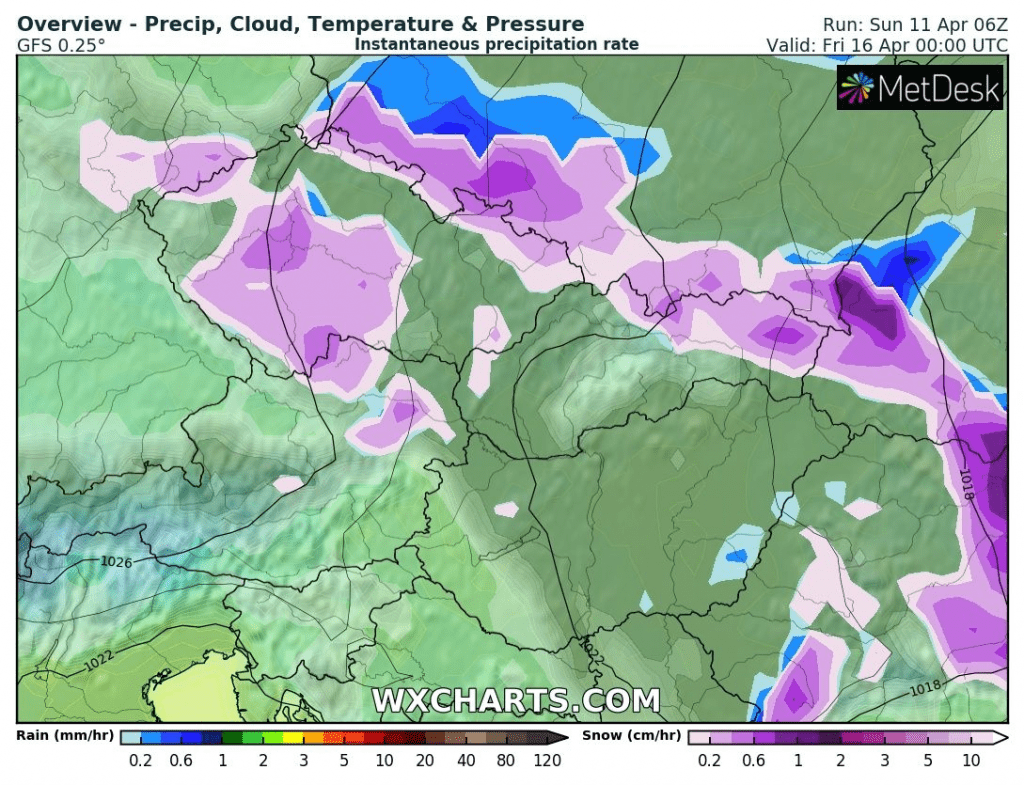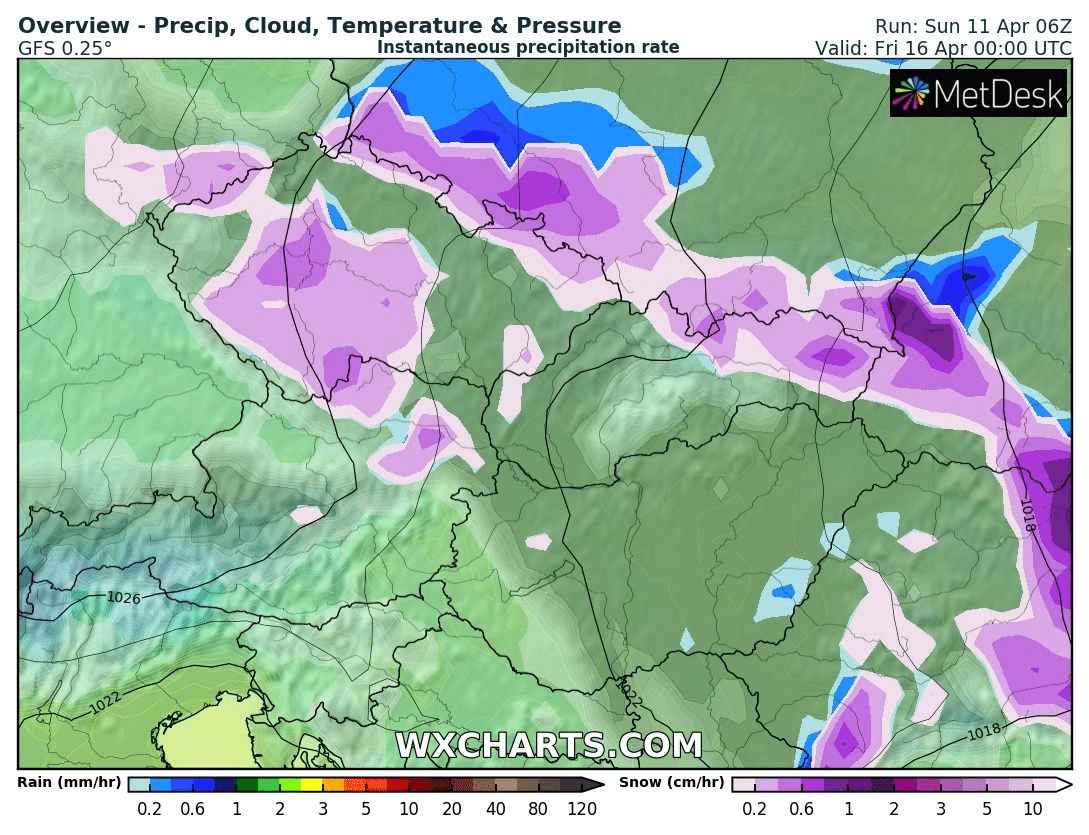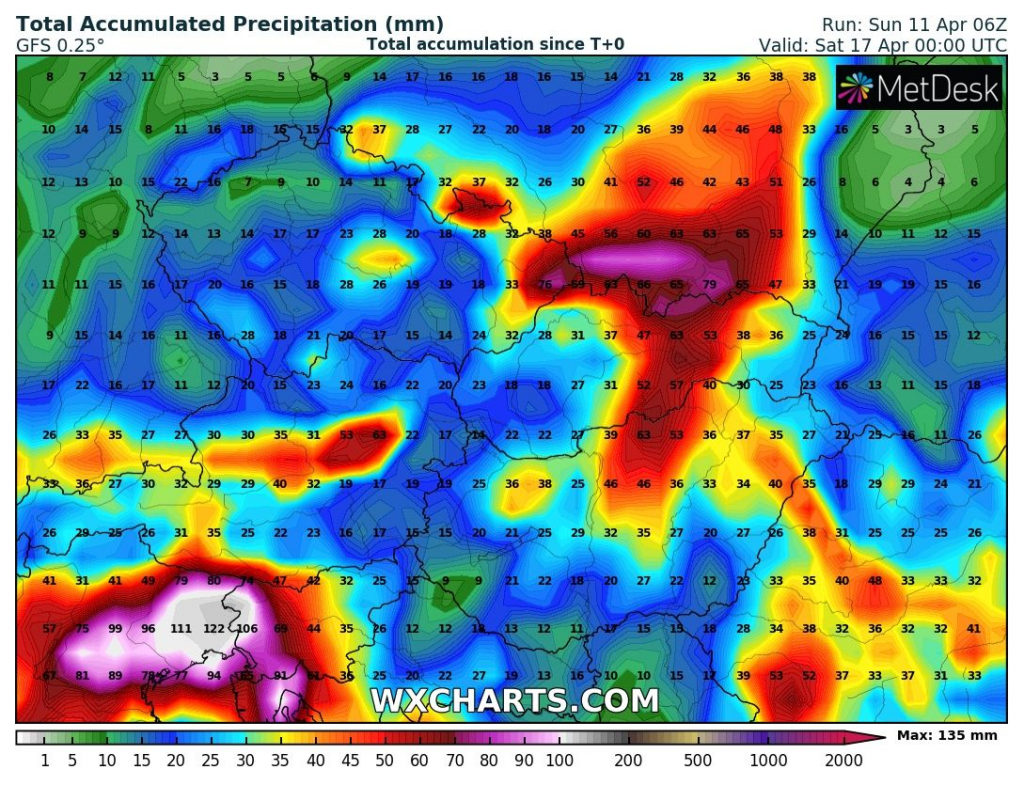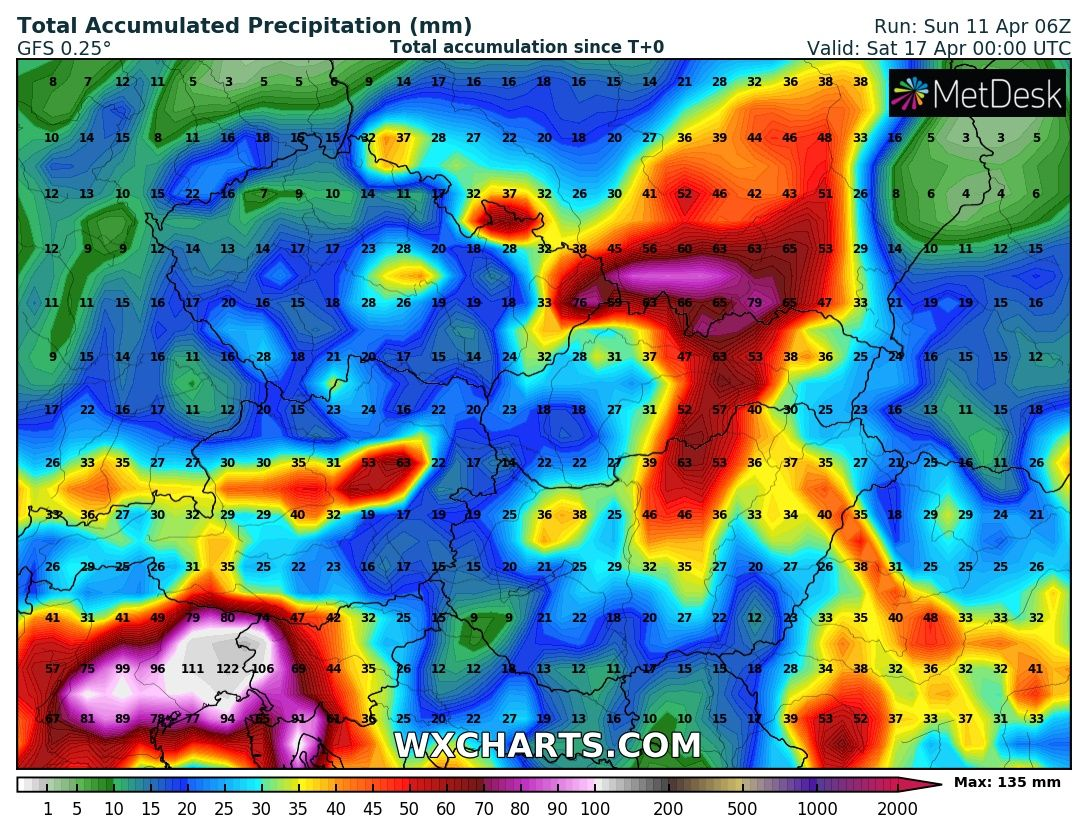 Read more:
https://mkweather.com/switzerland-with-deadly-avalanches-50-worse-than-other-seasons-27-died/
Man in High Tatras was hit by lighting! Heavy storms in the Alps and Carpathians after another hot day! | mkweather