3rd deadliest cyclone in Australian region, Seroja (Category 3) (326 dead/ missing): the strongest winds in Australian city in 50 years, 170 km/h, 70% of the city damaged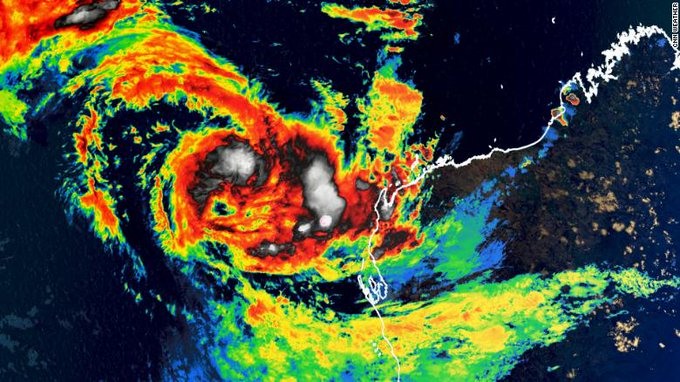 Only last week we have warned before very strong Cyclone Seroja, which was shifting from Indonesia and East Timor towards Western Australia in last days /https://mkweather.com/dangerous-cyclone-seroja-hits-w-sw-australia-165-dead-and-45-missing-from-indonesia-and-east-timor-reported//.
Another tropical threat was forecasted for New Caledonia /https://mkweather.com/tropical-system-92s-invest-hits-new-caledonia-and-new-zealand//.
Bad forecaste came true after Seroja, Category 3 hit Australian city Kalbarri with full power. 70% buildings in the city was damaged and winds reached 171 km/h – the highest value for last 50 years.
In Indonesia and East Timor and Australia according to updated information, Seroja caused 224 dead and 102 missing, what is making form tropical cyclone 3rd deadliest cyclone in Australian region in history. In Australia however, only 1 death was reported.
In Kalbarri, more than 100 mm of rain (3.9 inches) fall in a very short time around the weekend 10.-11. April 2021.
Lowest pressure during the system development reached 971 hPa and damages more than 100 millions USD (2021).
Widespread damages were reported too from Northampton.
Seroja above waters of Indian Ocean collided with the next cyclone – Odette, thanks to known Fujiwara effect and after landfall in western coast it was continuing across the continent into southwestern coast of Australia, where were warnings valid early this week, yet.
Australia is experiencing with strong La nina cyclone season – its colder and very stormy /https://mkweather.com/march-2021-as-the-2nd-month-below-temperature-average-on-the-earth-for-last-7-years/; https://mkweather.com/the-coldest-earth-for-7-years-strong-impact-of-la-nina-is-here//, with weak wildfire season, but strong spider season /https://mkweather.com/spider-season-in-australia-is-thanks-to-50-year-floods-extraordinarily-strong//.
Seasonal Mkweather forecasts for Australia for Autumn and Winter 2021 are still stormy and La nina effect should stay here until the next Summer 2021/2022 /https://mkweather.com/winter-2021-forecast-for-australia-still-rainy-and-stormy-thanks-to-la-nina/; https://mkweather.com/autumn-2021-forecast-for-australia-2021//.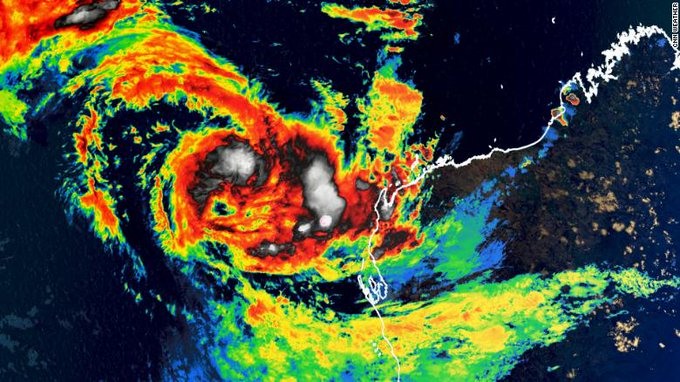 Read more:
https://mkweather.com/switzerland-with-deadly-avalanches-50-worse-than-other-seasons-27-died/