Extremely cold air from Alaska will shift above the USA! Late frosts and snowing in outlook
Long extreme late-spring coldwave is waiting after Europe the USA and parts of Canada and Mexico during the next 12 days (between 12. and 23. April 2021).
Abnormally cold air from Alaska gradually will shift above southern parts of the continent already in next days, with widespread late frosts or even snowing in the parts of the USA.
In Alaska, temperatures have dropped according to available information up to -42,7°C / -45°C (Ivotuk) at the weekend and extremely cold air hit Yukon, Canada, too, with only -34,5°C /-30.1°F (Carmacks) and this air mass is already shifting above British Columbia and Central Canada above western USA, Rocky Mountains and Midwest and during the next 12 days will be only slowly shifting to to south and east.
Late-season snowfall is therefore expected mainly in Rocky Mountains region, but too in Northern Plains and parts of Great Lakes region and Northeast.
Late-season frosts and ground frosts are possible across the USA, despite of southern, subtropical and tropical (desert) climate zone.
Similar scenario such as in Europe, therefore, is regionally possible, with the strongest frosts in Rocky Mountains and Midwest.
Frosts will come even later such in Europe, what should have devastating effect to harvest from New Mexico and Texas to Montana and North Dakota.
All next week is forecasted the next severe coldwave in Europe, too /https://mkweather.com/some-parts-of-central-europe-expect-5-day-april-blizzard-05-meter-of-snow-is-rarely-expected-snowfall/; https://mkweather.com/late-frosts-destroyed-most-of-grape-harvest-in-france-spain-italy//.
Late season frosts across North Hemisphere in Spring 2021 are strongly associated with ongoing La nina, which brought globally colder March 2021 such as 40-year average /https://mkweather.com/march-2021-as-the-2nd-month-below-temperature-average-on-the-earth-for-last-7-years//.
If this trend will be continuing, in May 2021 we should count minimally with the next light frosts or surprising snowing in mountainous areas acros mid-latitudes.
Infographics: tropicaltidbits.com, wetterzentrale.de, wxcharts.com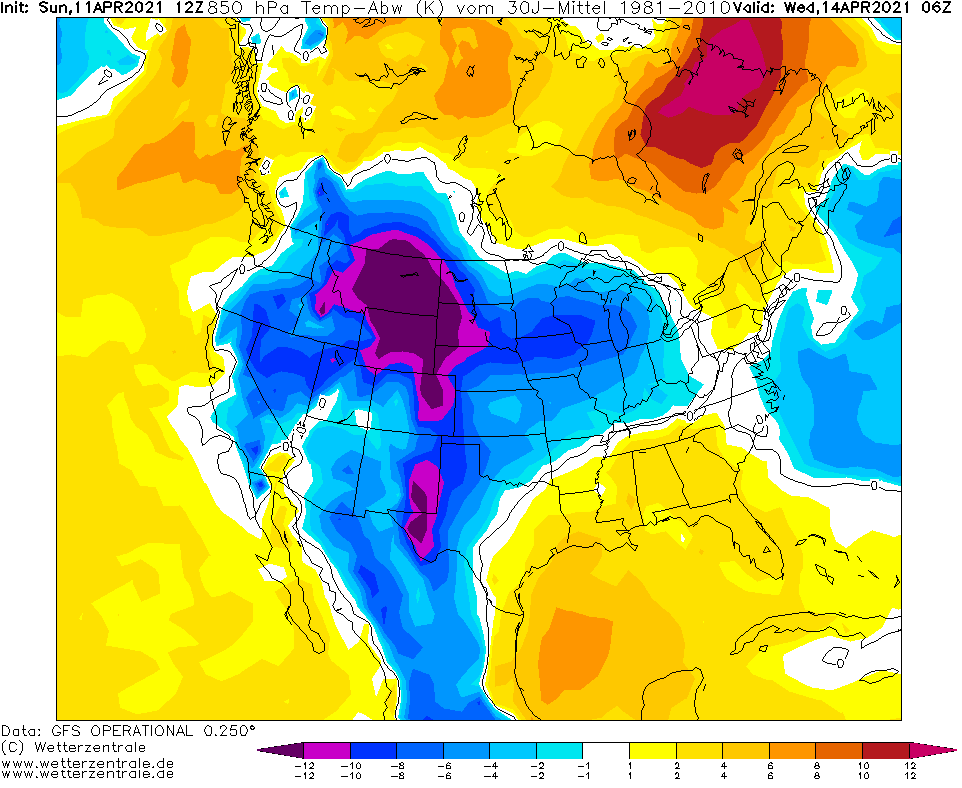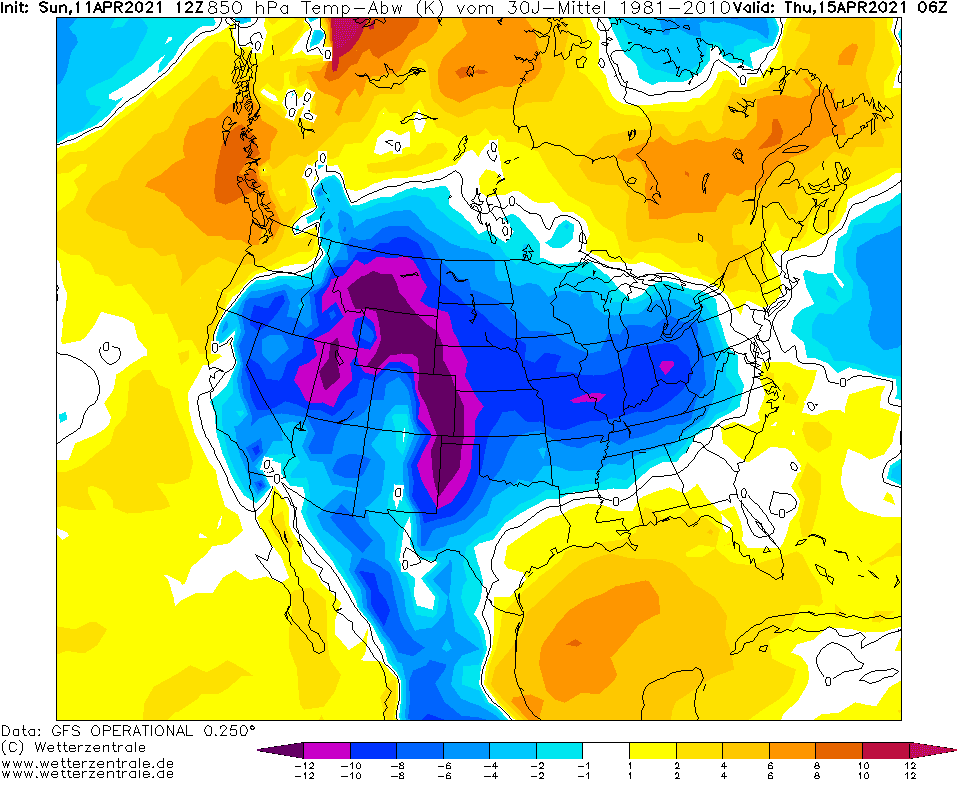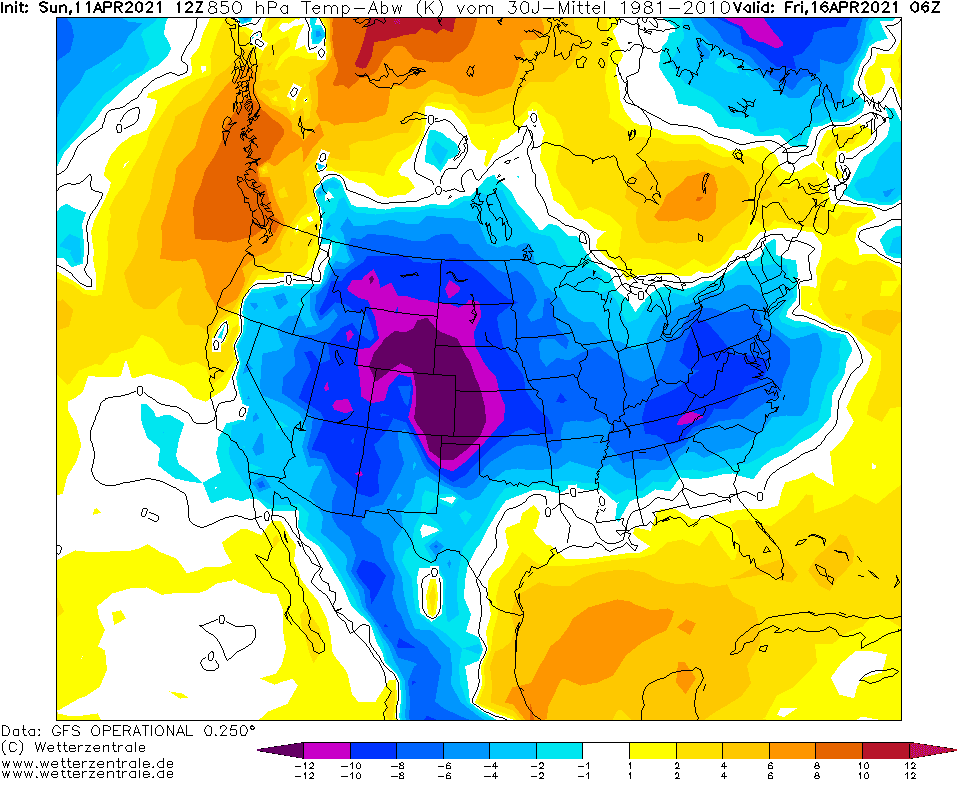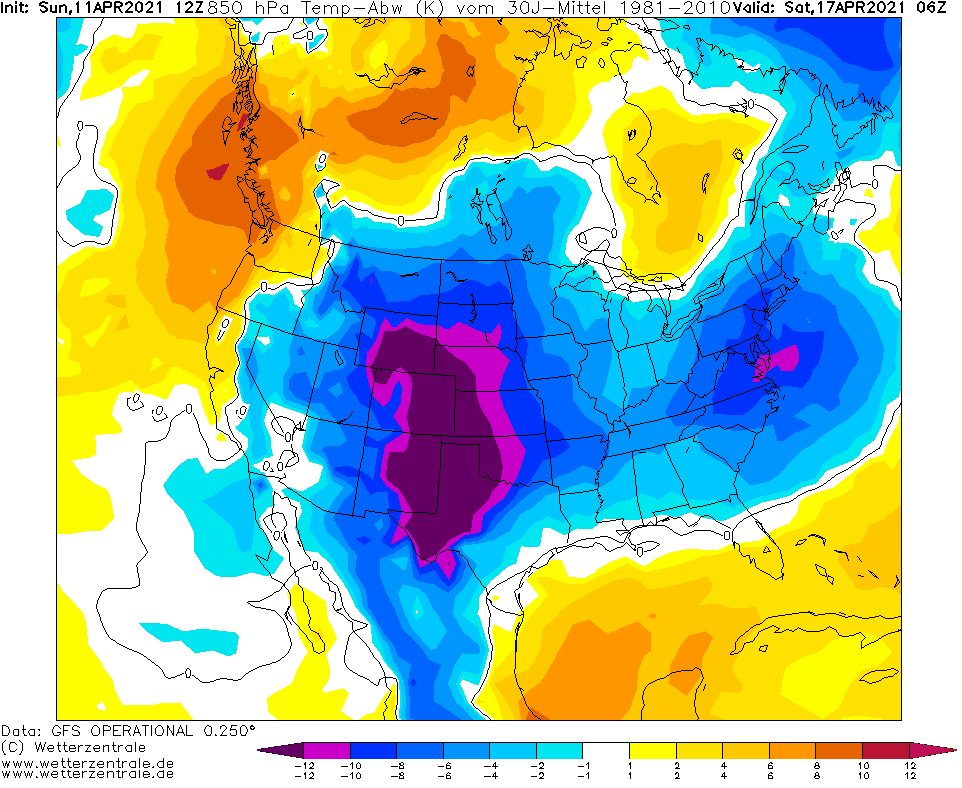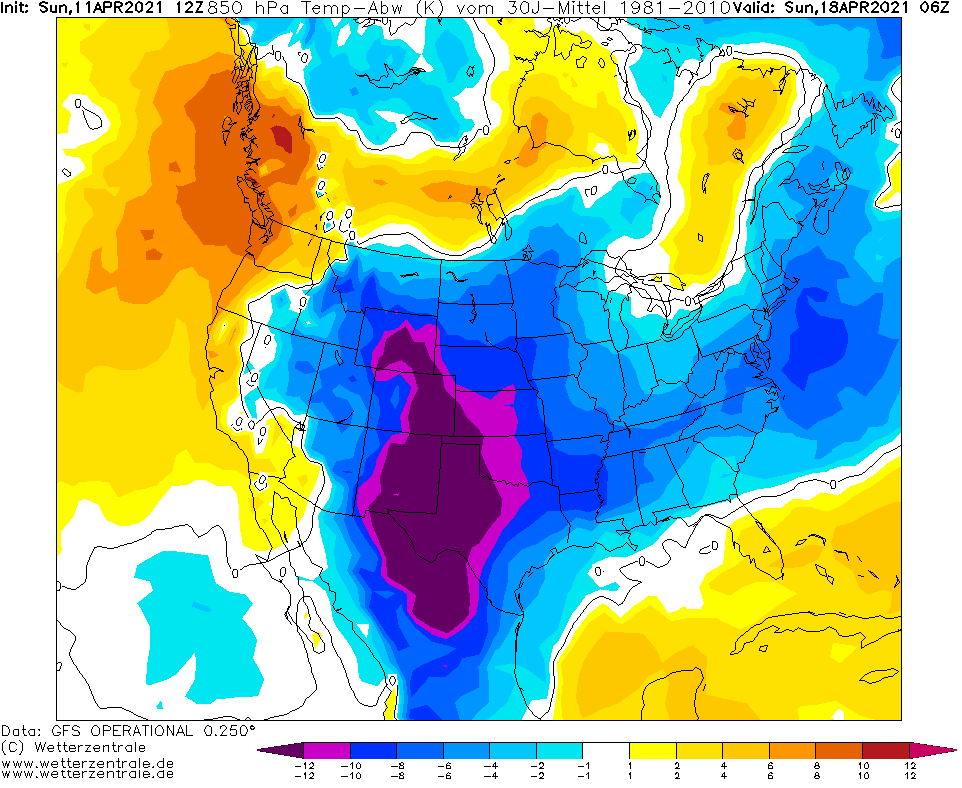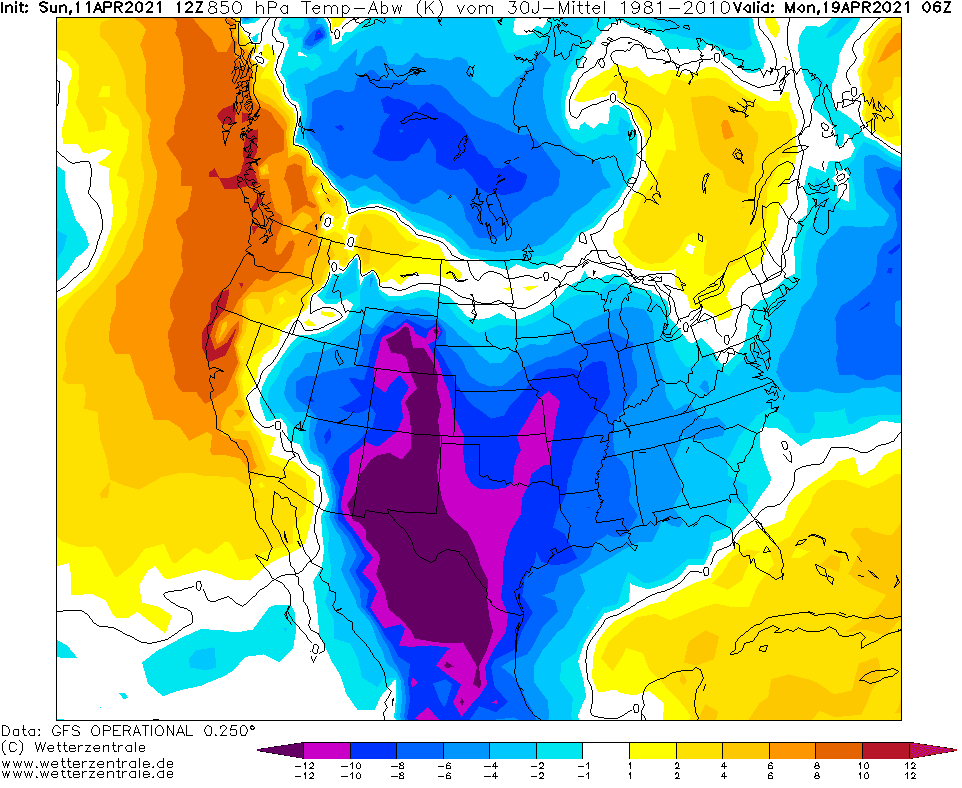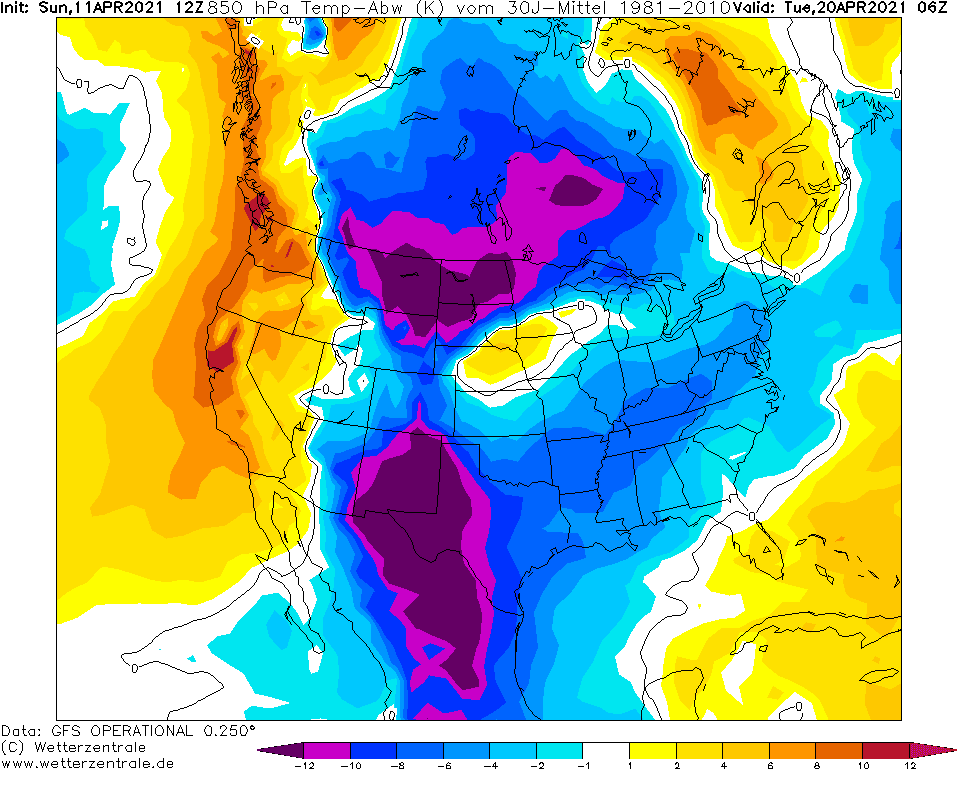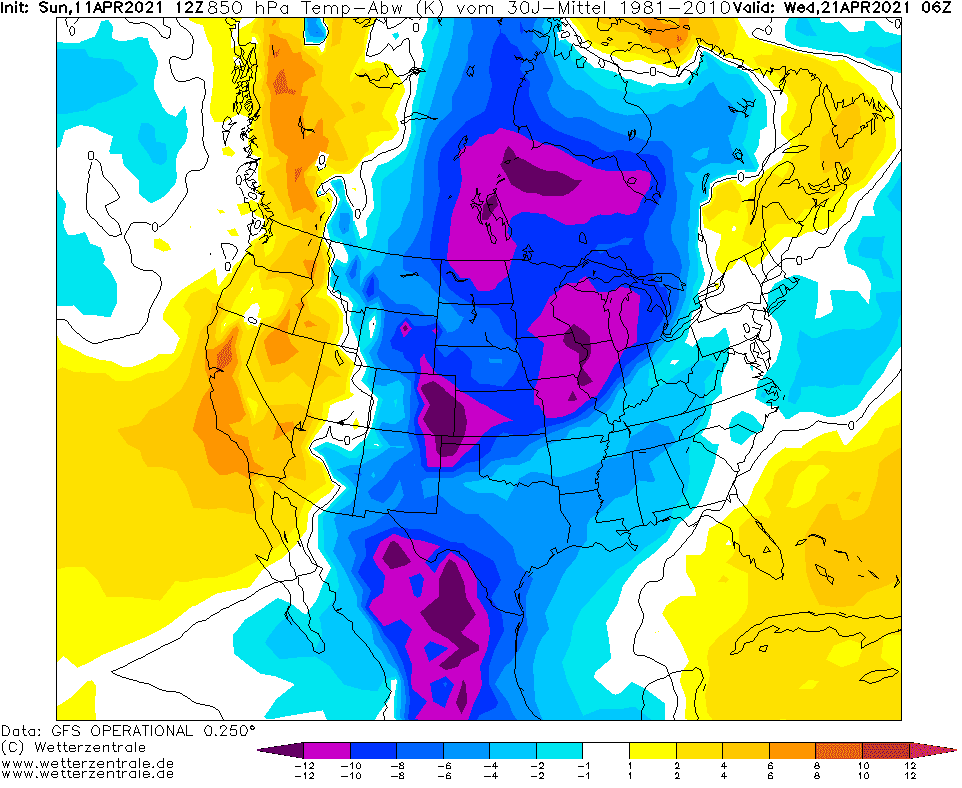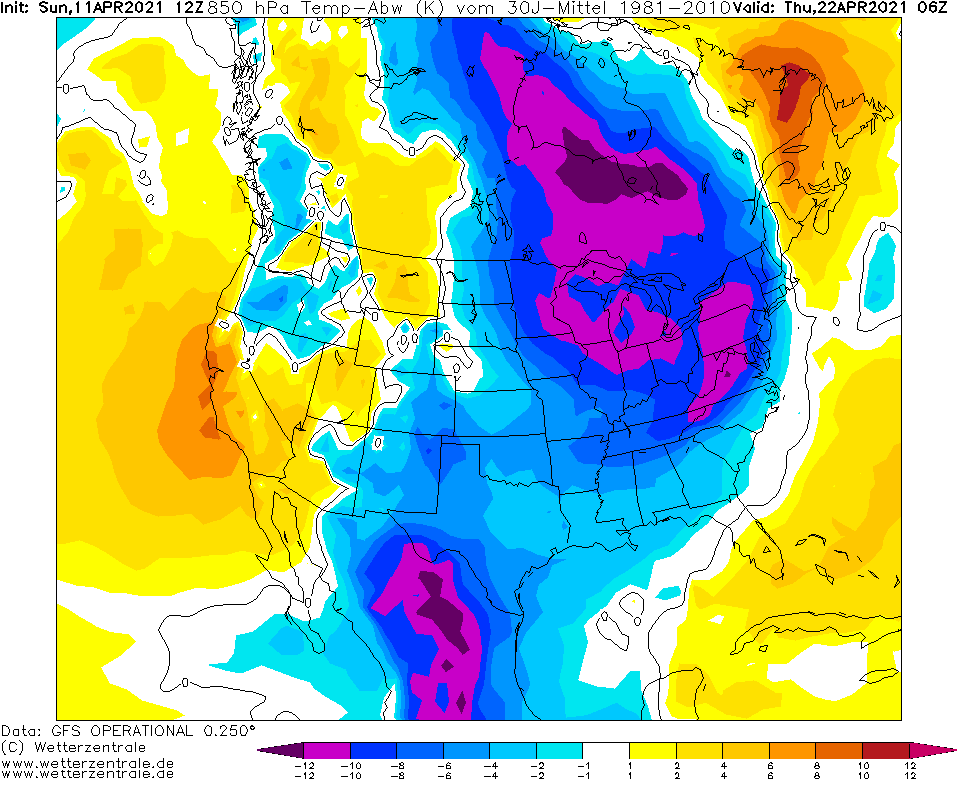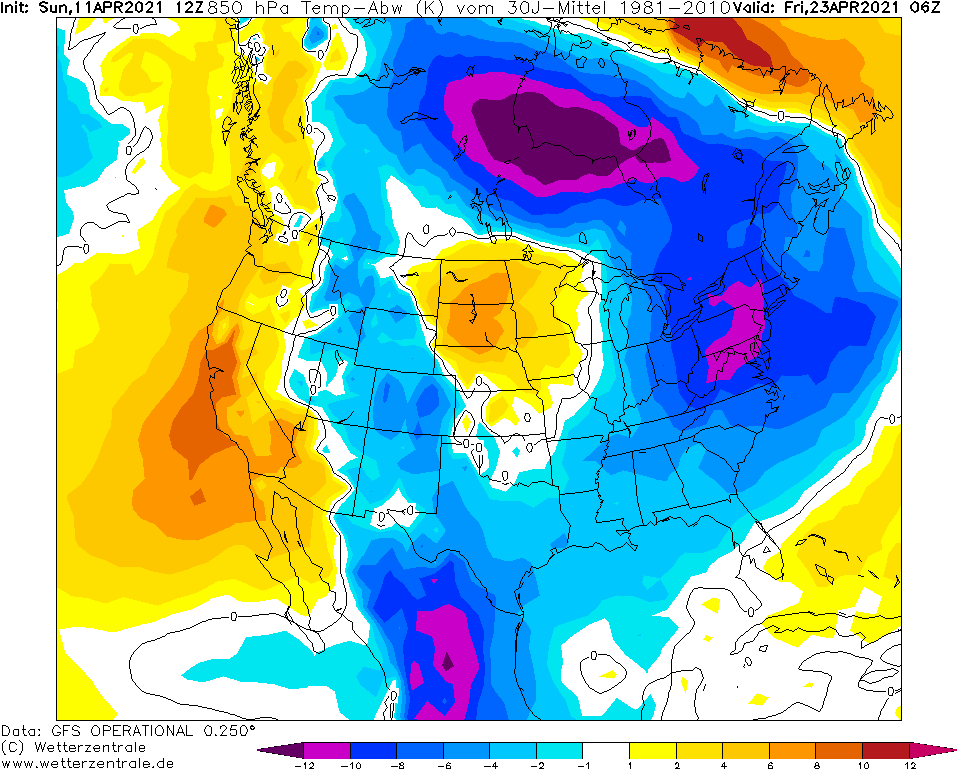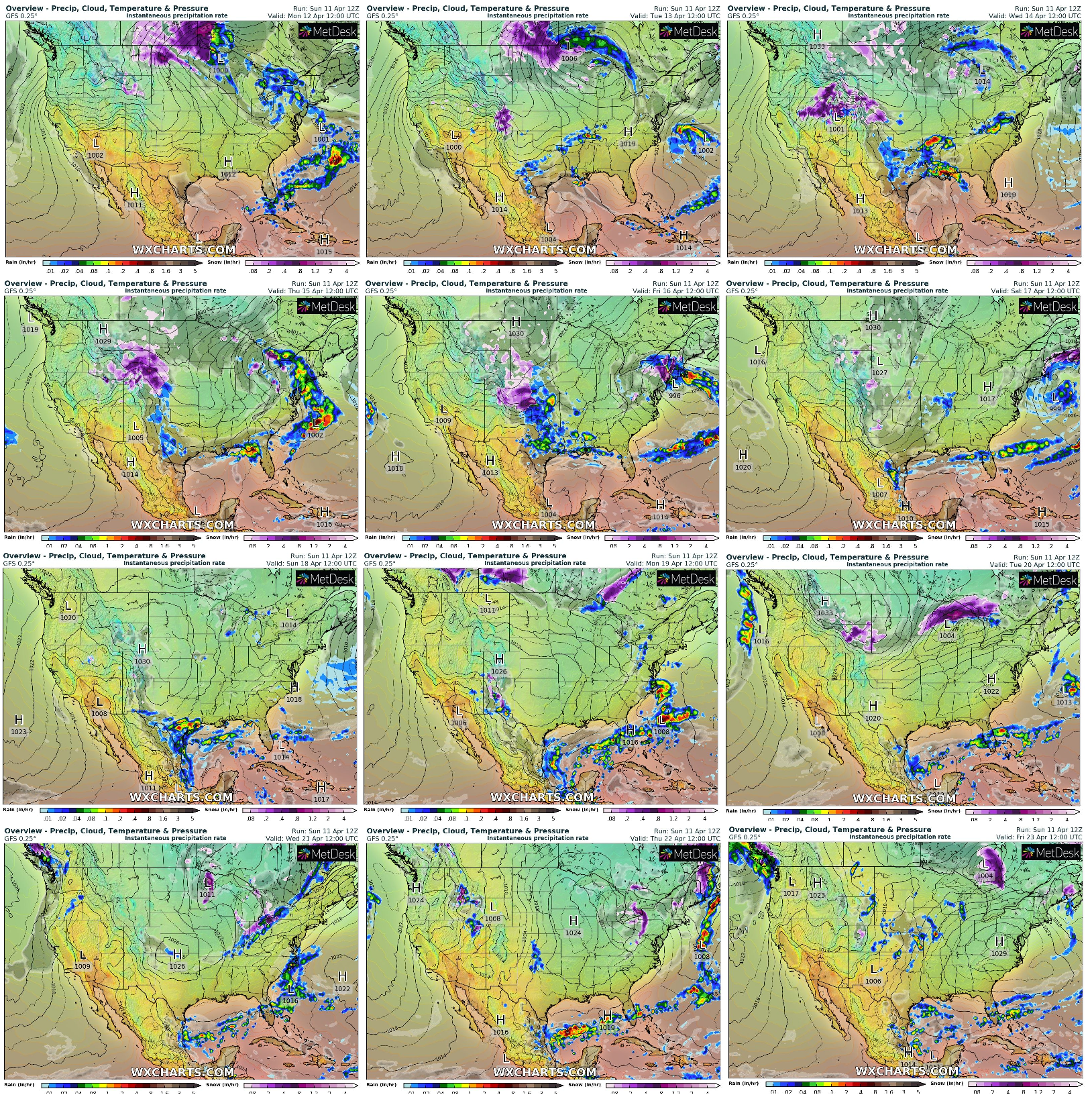 Read more:
https://mkweather.com/switzerland-with-deadly-avalanches-50-worse-than-other-seasons-27-died/
Man in High Tatras was hit by lighting! Heavy storms in the Alps and Carpathians after another hot day! | mkweather