India and Nepal suffer dangerous wildfires and air pollution after heatwaves
After extreme heatwave, with temperatures in parts of India up to +45,9°C /https://mkweather.com/imd-warned-before-deadly-heatwaves-from-april-to-june-bhubaneswar-already-446c-delhi-401c// and Pakistan up to +45,5°C /https://mkweather.com/pakistan-455c-march-records-were-broken-almost-in-all-asia//, devastating wildfires have appeared across subcontinent of Southern Asia.
In the fire were many parts of northern India and Himalayas, including Nepal.
In Nepal, air pollution reached hazardous levels with highly increased infections of eyes and big respiratory problems, mainly among vulnerable groups of society.
Extreme air pollution hit most populated parts of Nepal, too, including capital, Kathmandu.
Meanwhile, Uttarakhand, India hit unprecedented wildfires.
Bangladesh on the front side of blocking high reported on the other hand extreme storms, which caused 8 died around Easter 2021.
Southeastern Asia is after long time with severe drought too stormy, with tropical cyclone /https://mkweather.com/tropical-system-90b-invest-hits-myanmar-and-thailand// bringing possible floods and landslides.
IMD forecasts extremely hot April, May and June 2021, until an arrival of summer monsoon.
Summer 2021 should be in central and northern India on the other hand very stormy and regionally cold /https://mkweather.com/summer-forecast-for-asia-hot-but-strong-indian-monsoon//.
Before arrival of summer monsoon, maximum temperatures in Thar desert region, India and Pakistan, should rise above +50°C.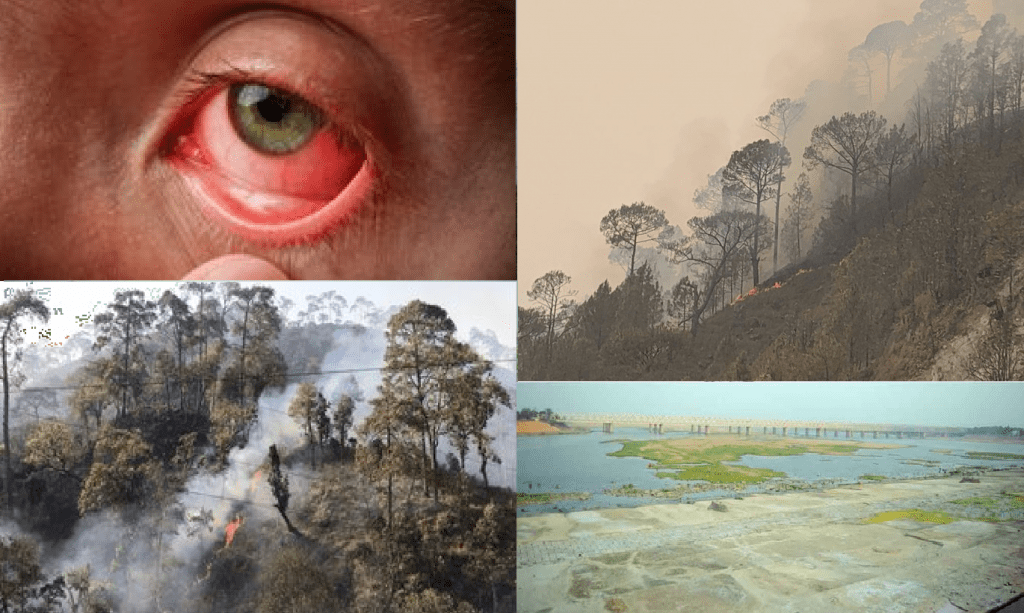 Read more:
https://mkweather.com/switzerland-with-deadly-avalanches-50-worse-than-other-seasons-27-died/
Man in High Tatras was hit by lighting! Heavy storms in the Alps and Carpathians after another hot day! | mkweather
Wednesday brings summer: Paris +27°C, Frankfurt aM +26°C, London +25°C, Wroclaw +24°C | mkweather
Canada under the snow, spring is coming very slowly | mkweather