Last snow for parts of Europe in the middle of April?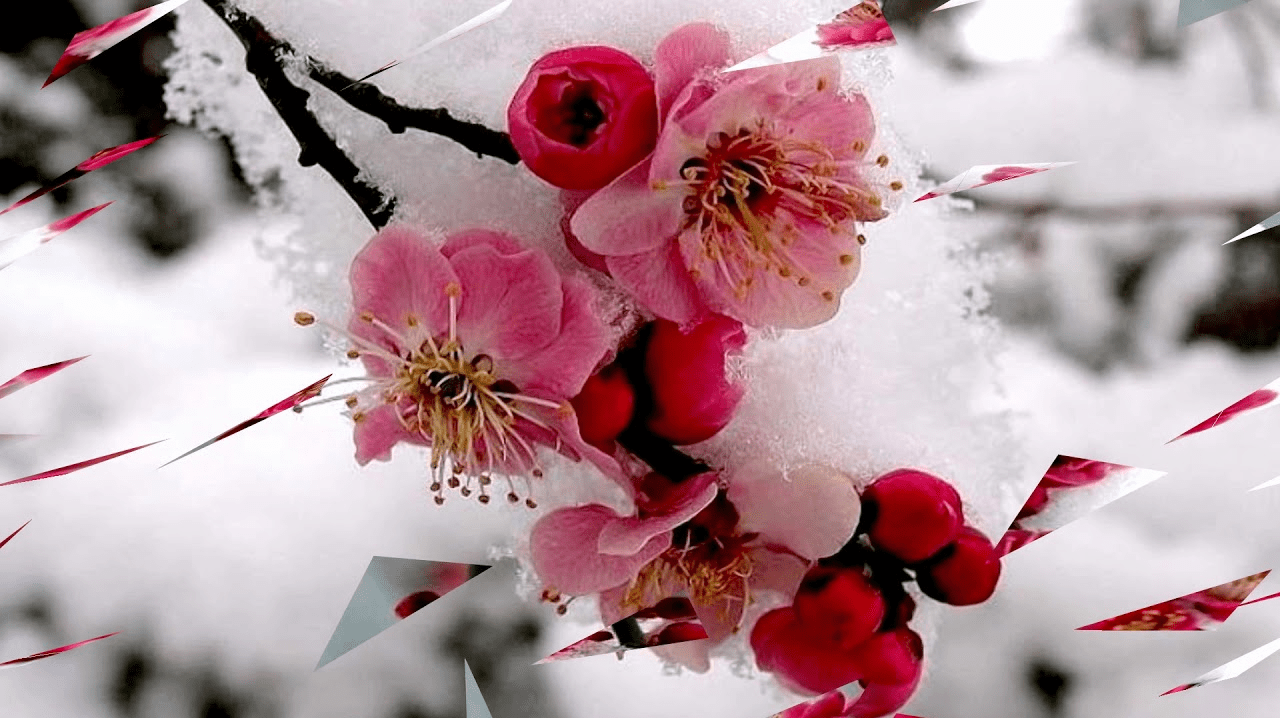 Already in last days we have warned before expected untraditional, late season snowstorm in parts of continental Europe (and British Islands) /https://mkweather.com/apple-pear-plum-or-cherry-trees-in-danger-after-snowstorm-next-severe-frost-10c-around-15-april-in-continental-europe-extreme/; https://mkweather.com/the-next-snowstorm-for-europe-cold-front-will-be-shifting-across-europe-7-days//.
Now, we should look at updated and more detailed forecasts of expected very possible last snowfall in Europe in winter season 2020/2021.
Although, snow showers or snowing is expected almost across all continental Europe again, with a snow cover it will be harder – it will be creating only in places, with ground temperatures below 0°C mainly at the night, because days are for creating significant snow cover already warm.
Snow cover is still forecasted to create in northern half of the UK until Monday, 12. April.
Early next week, some snow cover is forecasted for northern France and Benelux, then northwestern Germany and Denmark.
Around Tuesday and Wednesday, 13.-14. April, cold front with snowing will shift above East-Central Europe.
Forecasted line of the heaviest snowfall in Poland was shifted above eastern Poland, snow is expected in northern half of Slovakia, many parts of Switzerland, Austria, Bavaria and Czechia, stiil.
Cold front with snowing hits parts of southern Sweden and Finland too, southern Baltic countries and Belarus will be hit in the second half of workweek.
Some snowfall is forecasted for basins and valleys in Slovenia, Croatia, Bosnia and Herzegovina, Serbia, Romania and Ukraine, too.
In many regions below 1000 MASL, regionally in lowlands, too, it should be the last snowfall of the season, after which the next round of severe frosts is still forecasted, in western Europe already early next week, in Central Europe mainly between Wednesday and Saturday, 14.-16. April and in parts of Easter Europe even later, in European Russia, including Moscow are snow and frosts forecasted around 20. April 2021, yet.
Such we described in previous articles, Arctic blast should be dangerous for many crops such as widespread fruit trees or basic outdoor plants in the gardens. Lot of flowers should be damaged, too.
The next warm spell, above +25°C regionally, is possible during the third April 2021 decade only and about forecasted return of very warm spring weather we will inform as soon as possible.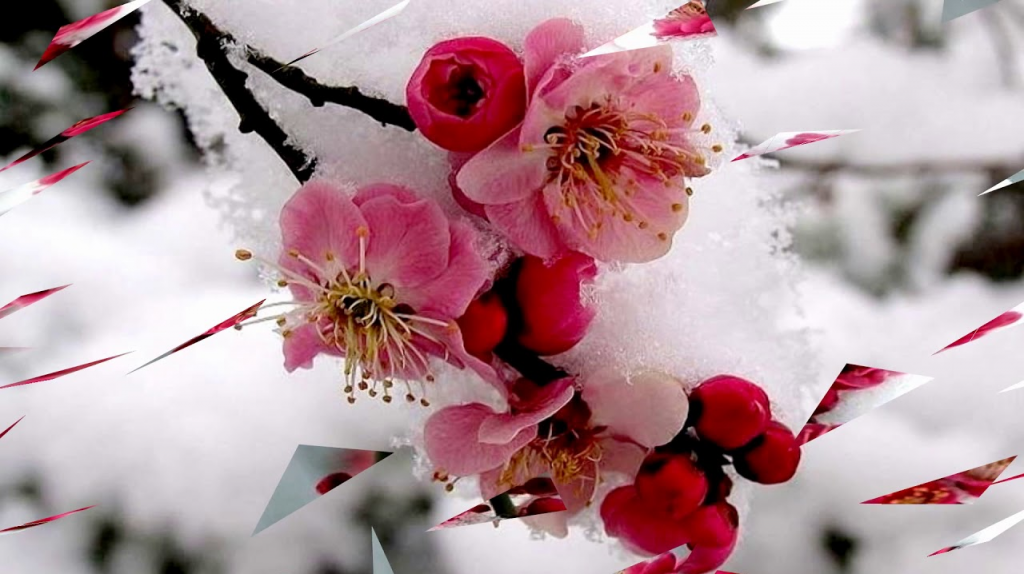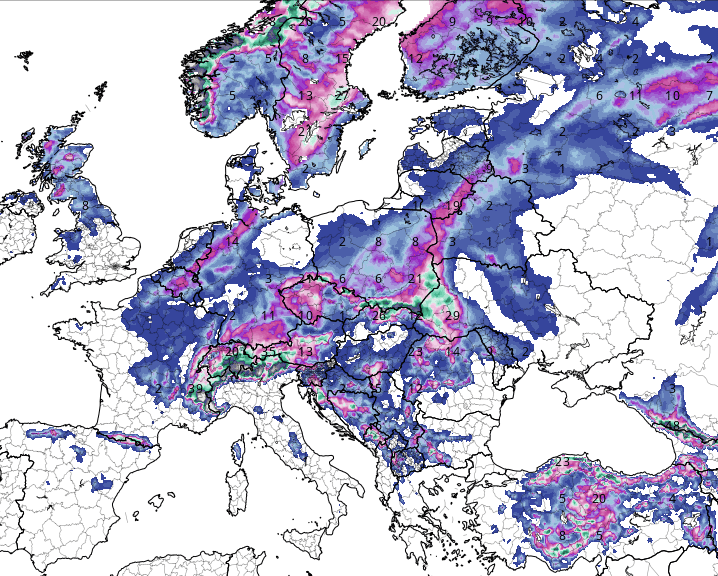 Infographics: wxcharts.com, tropicaltidbits.com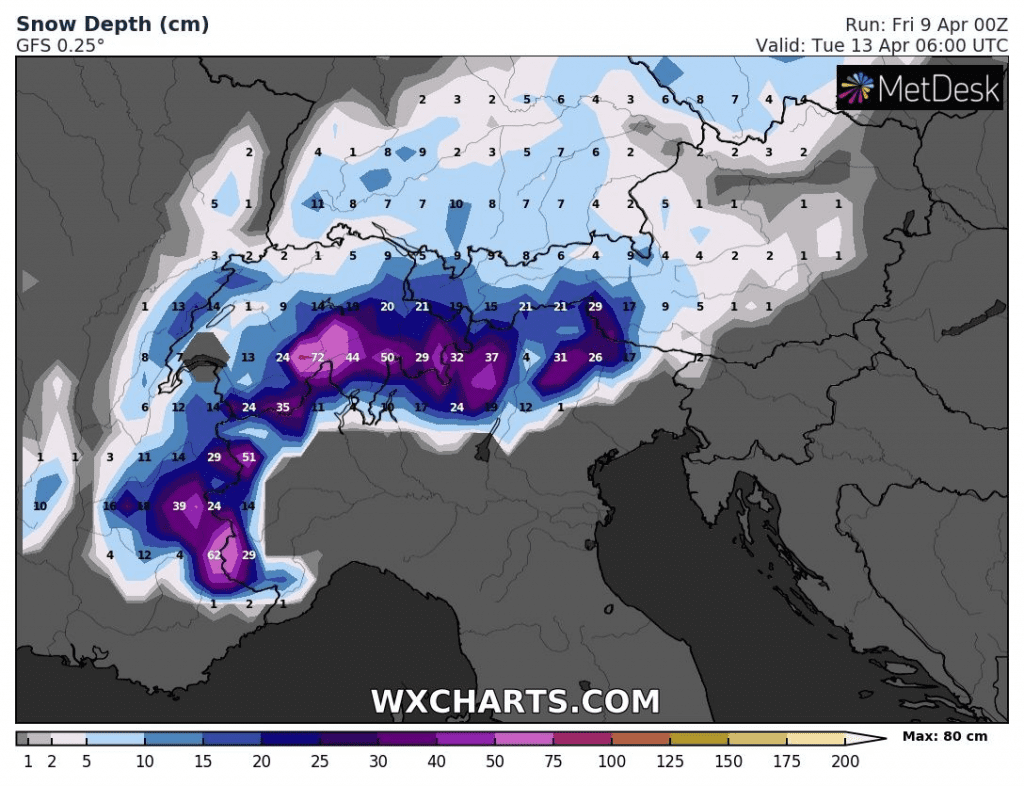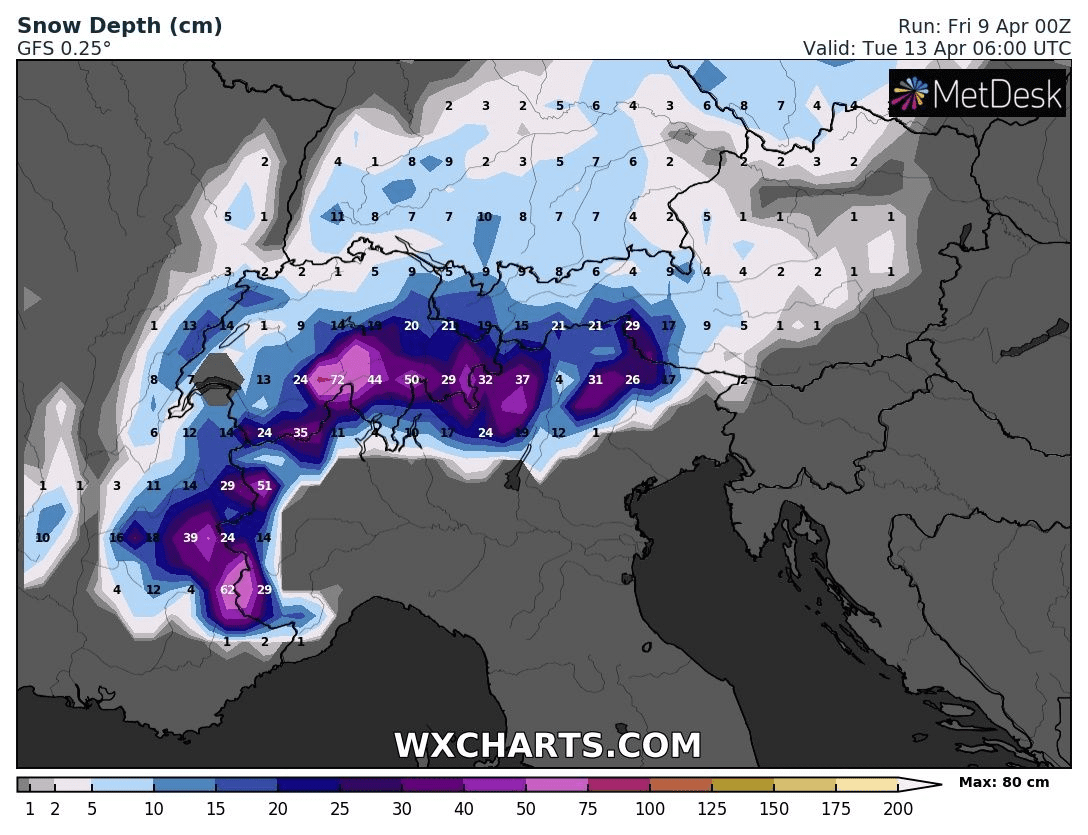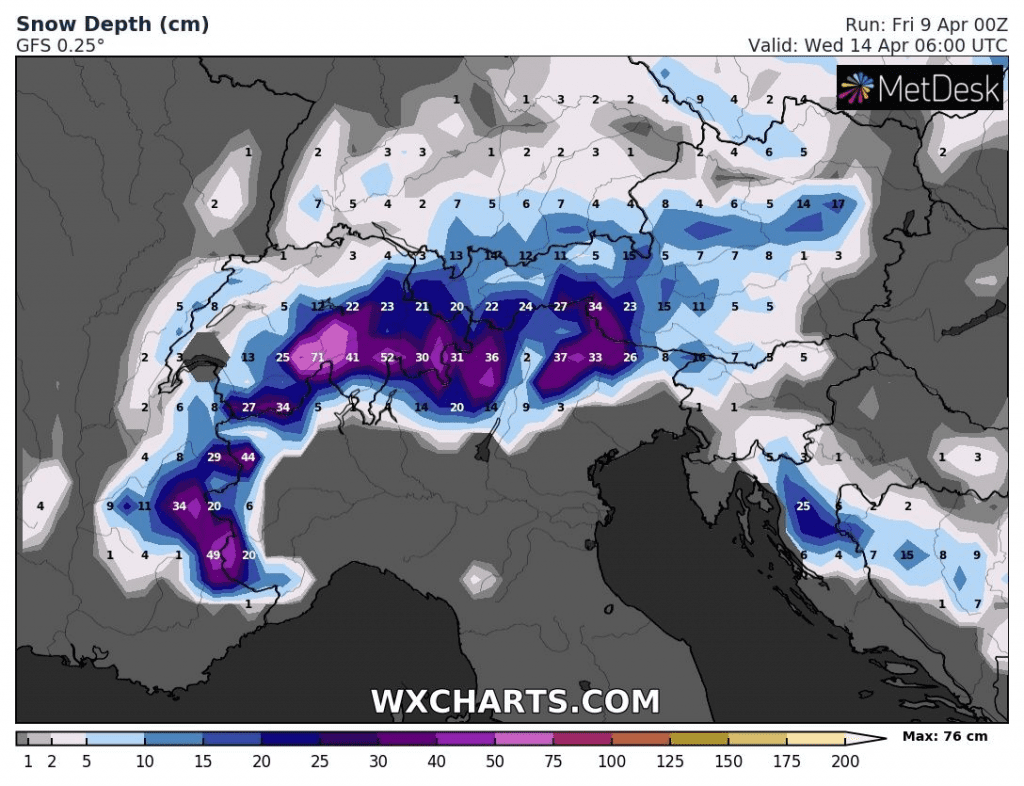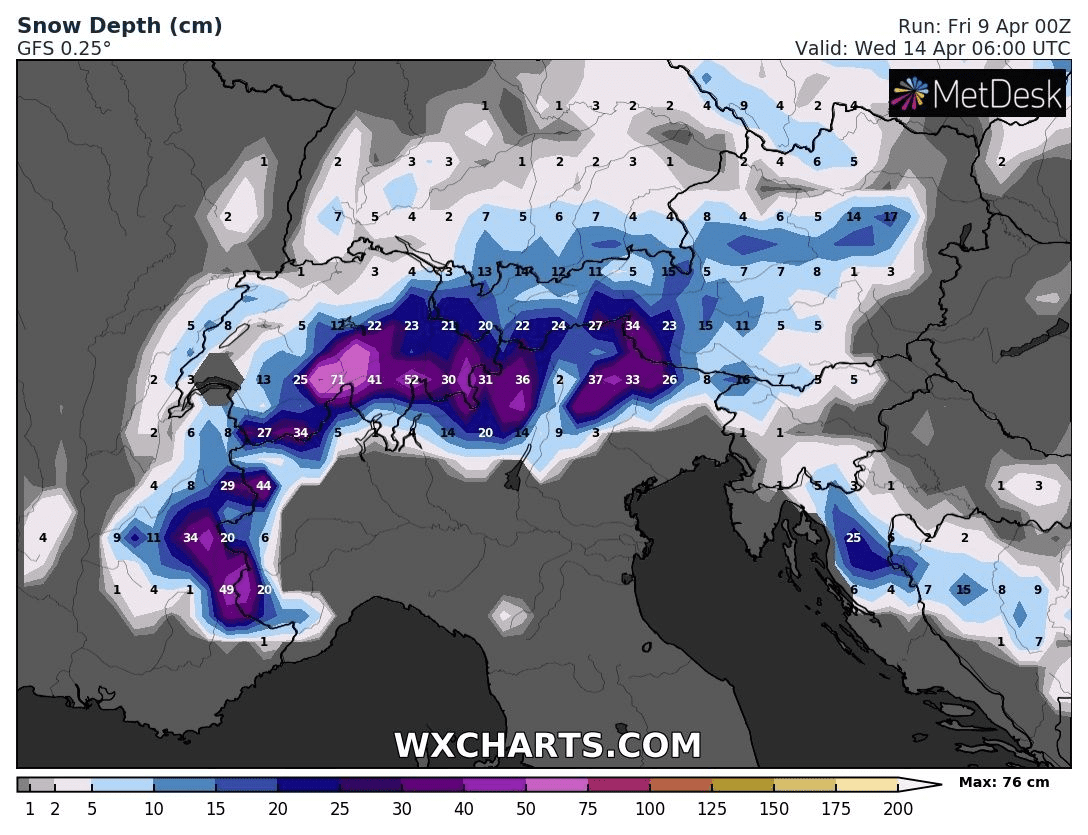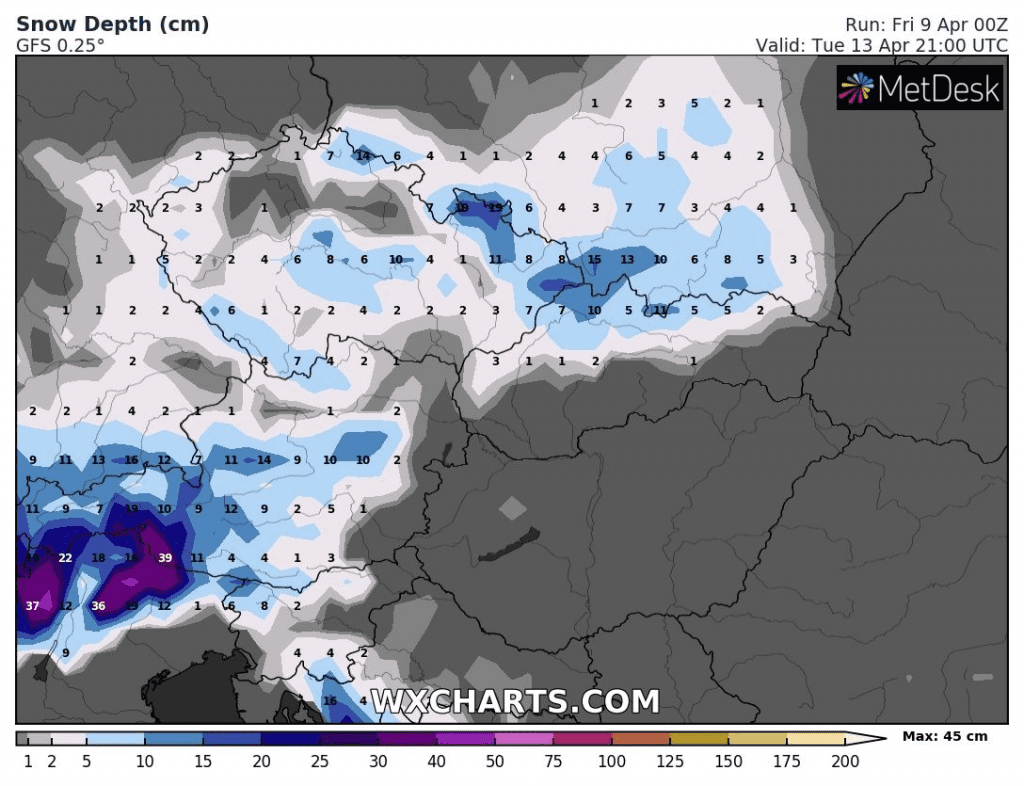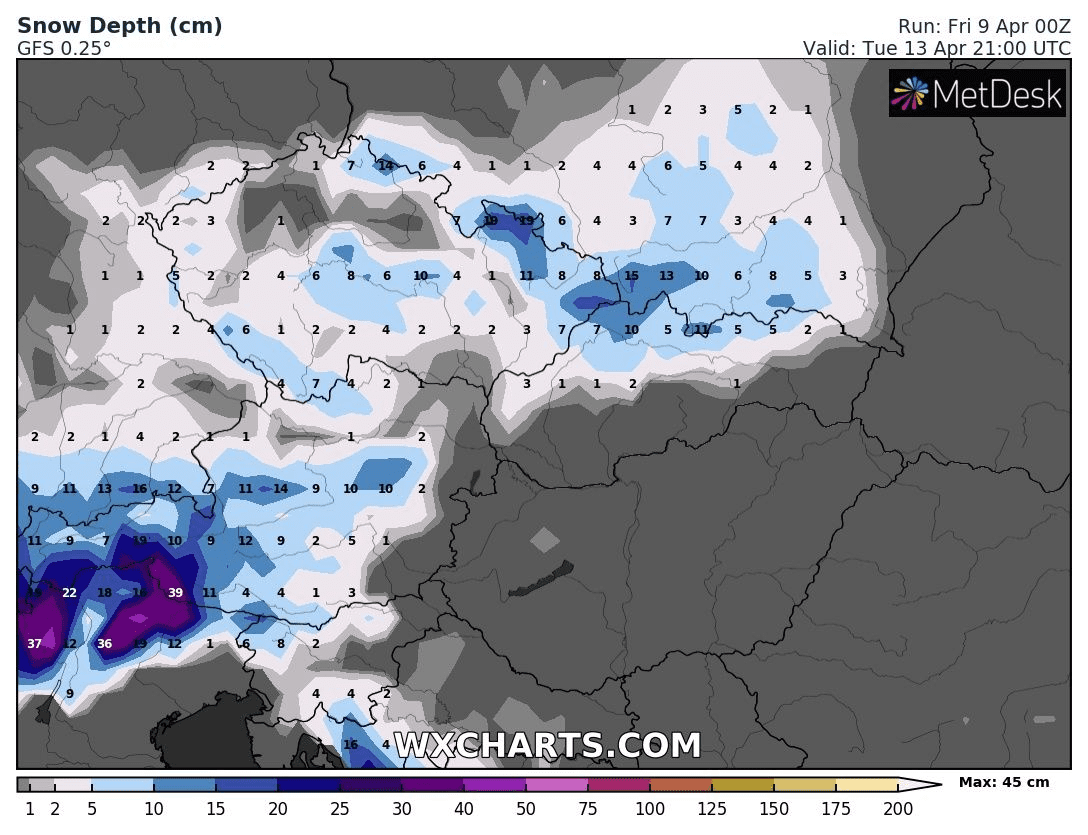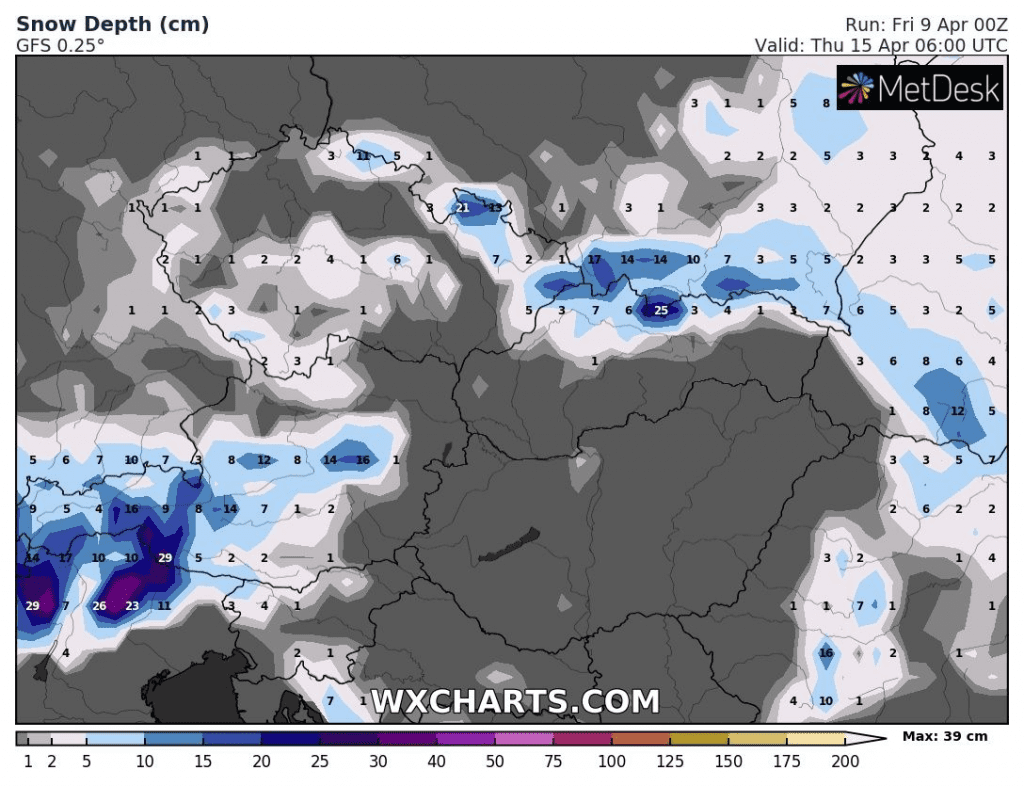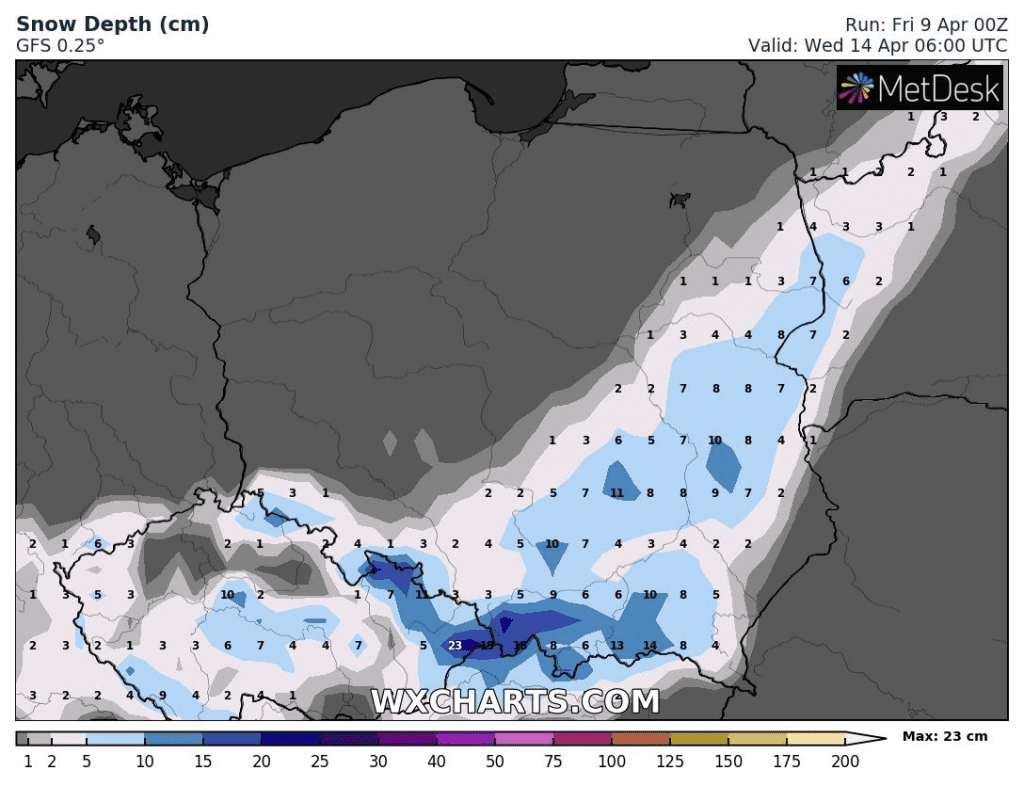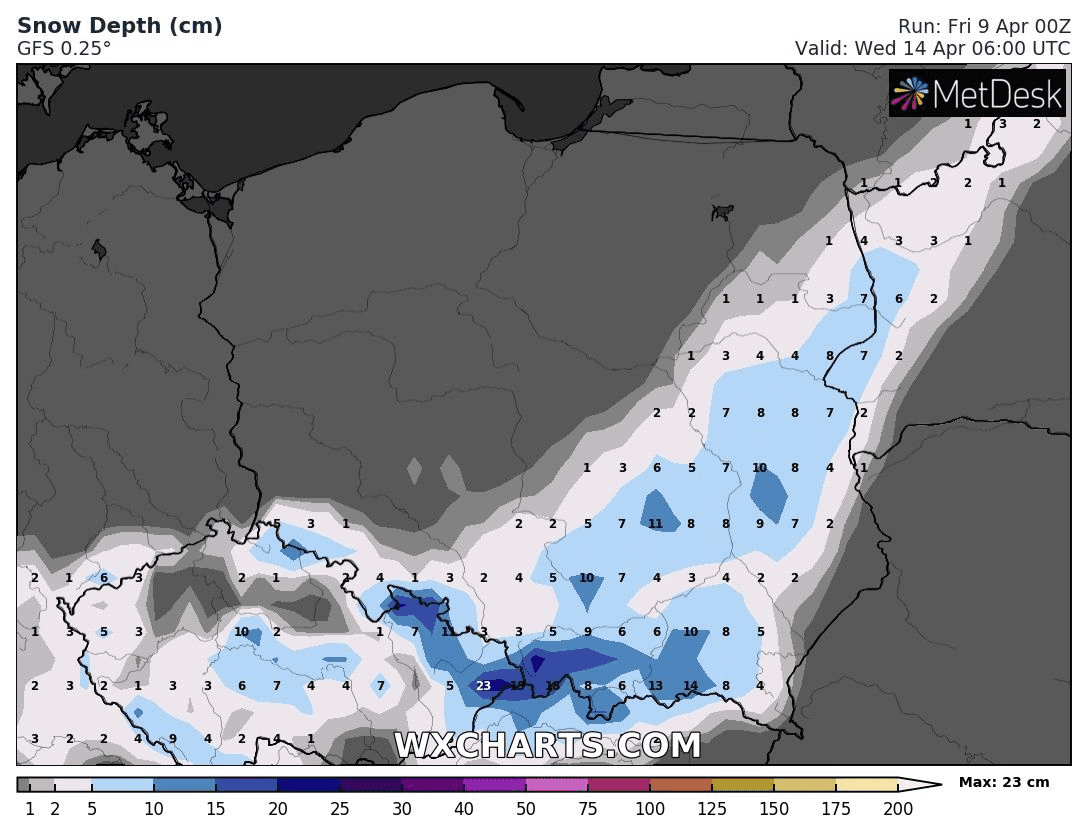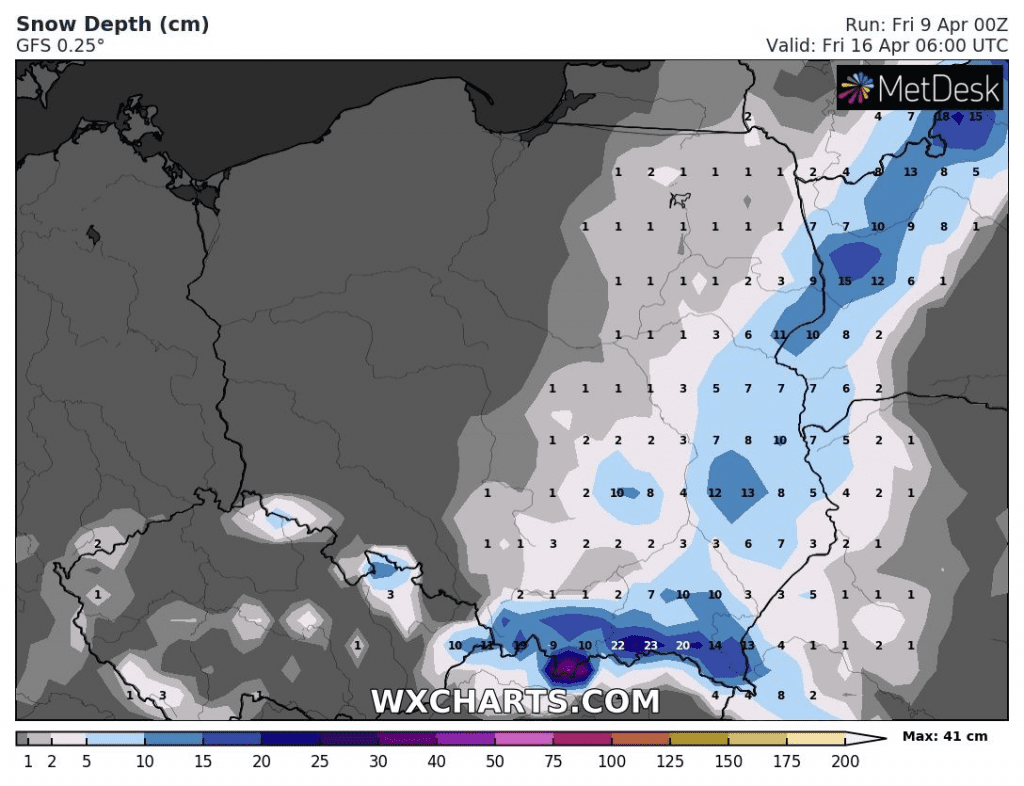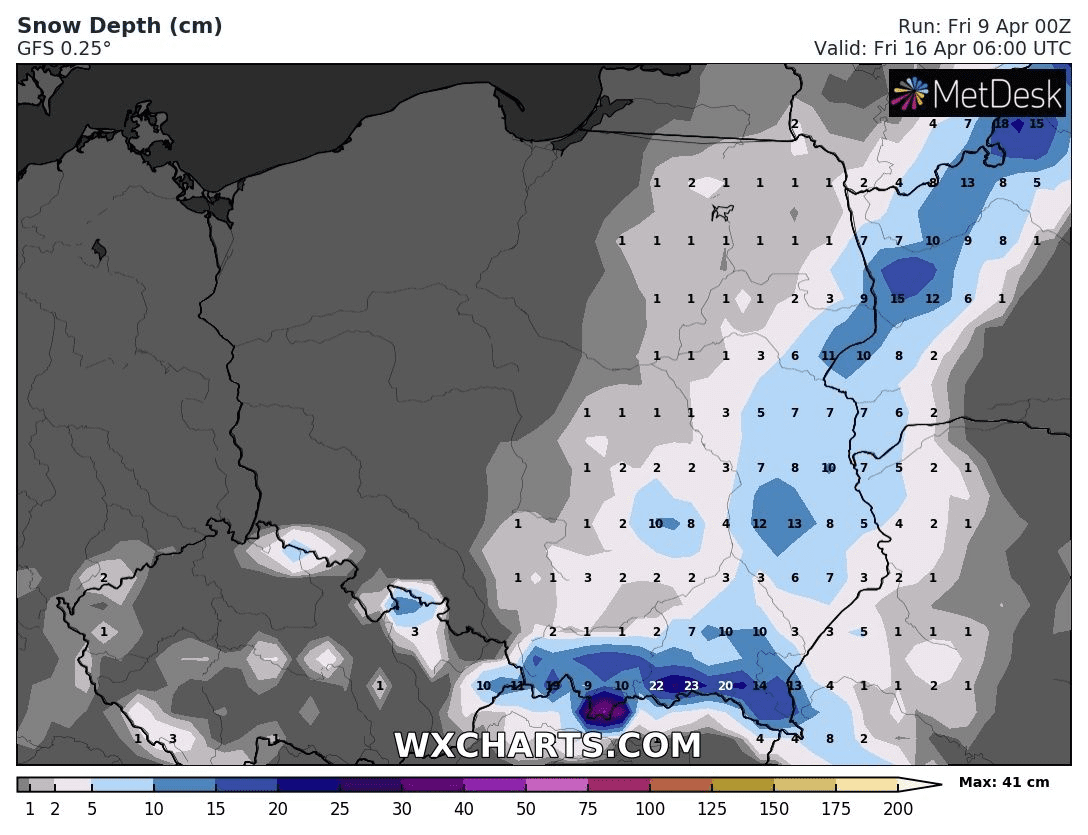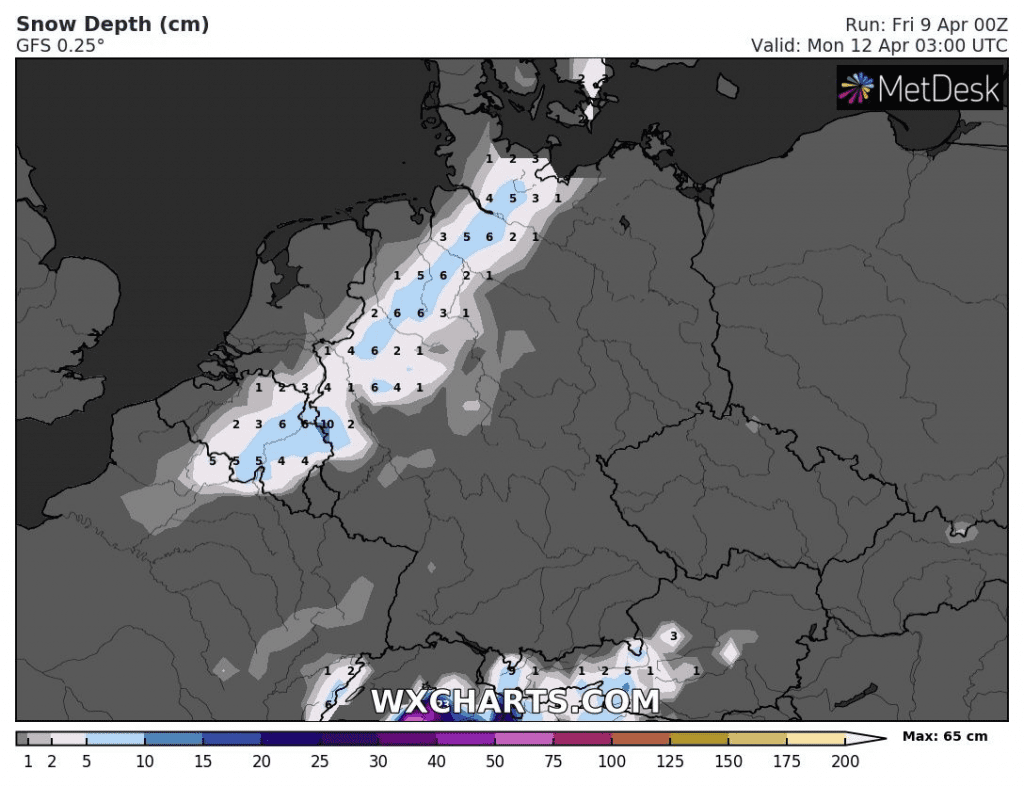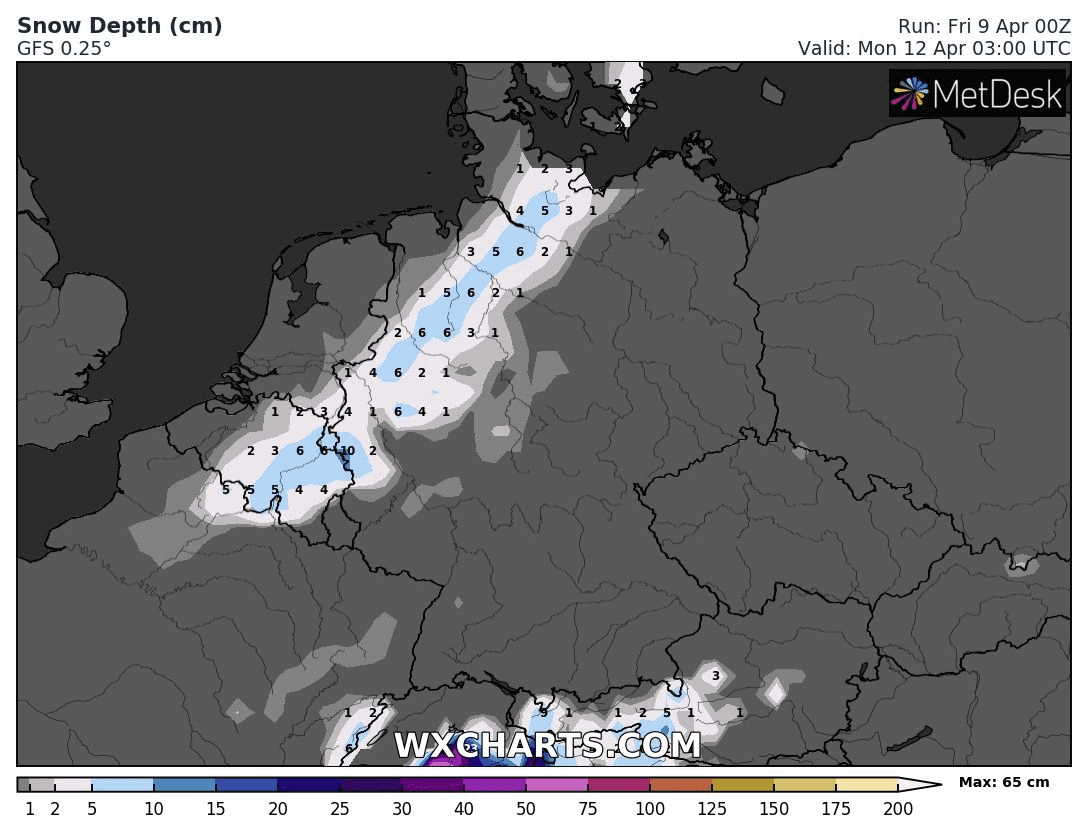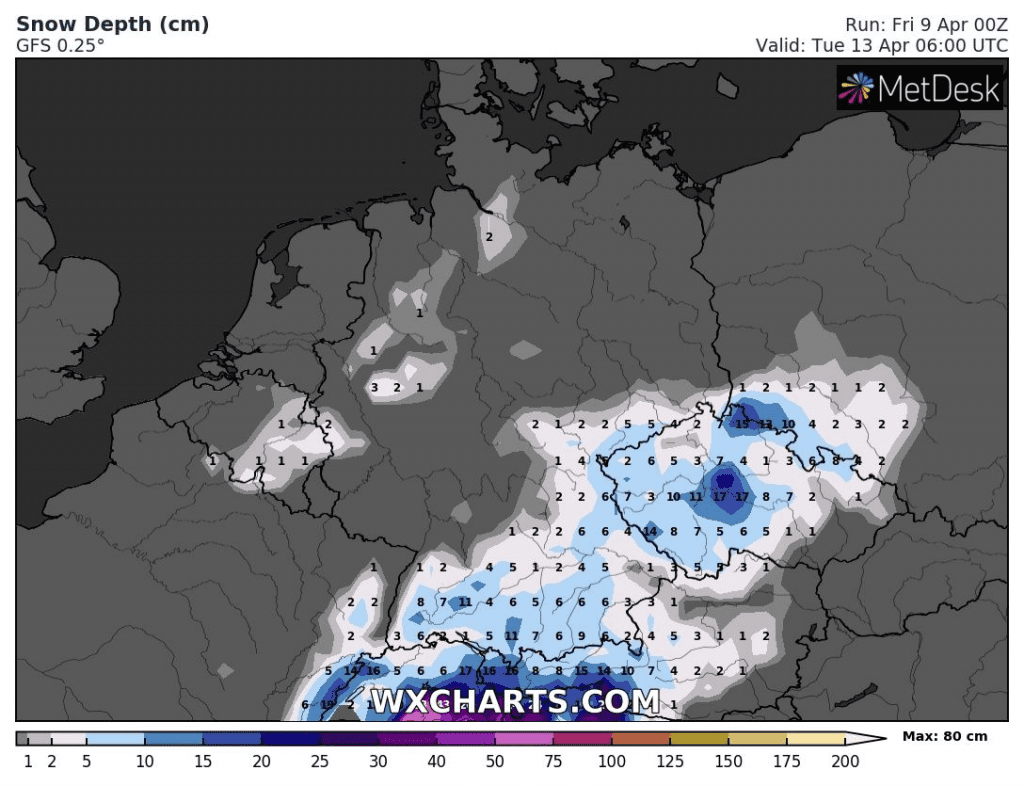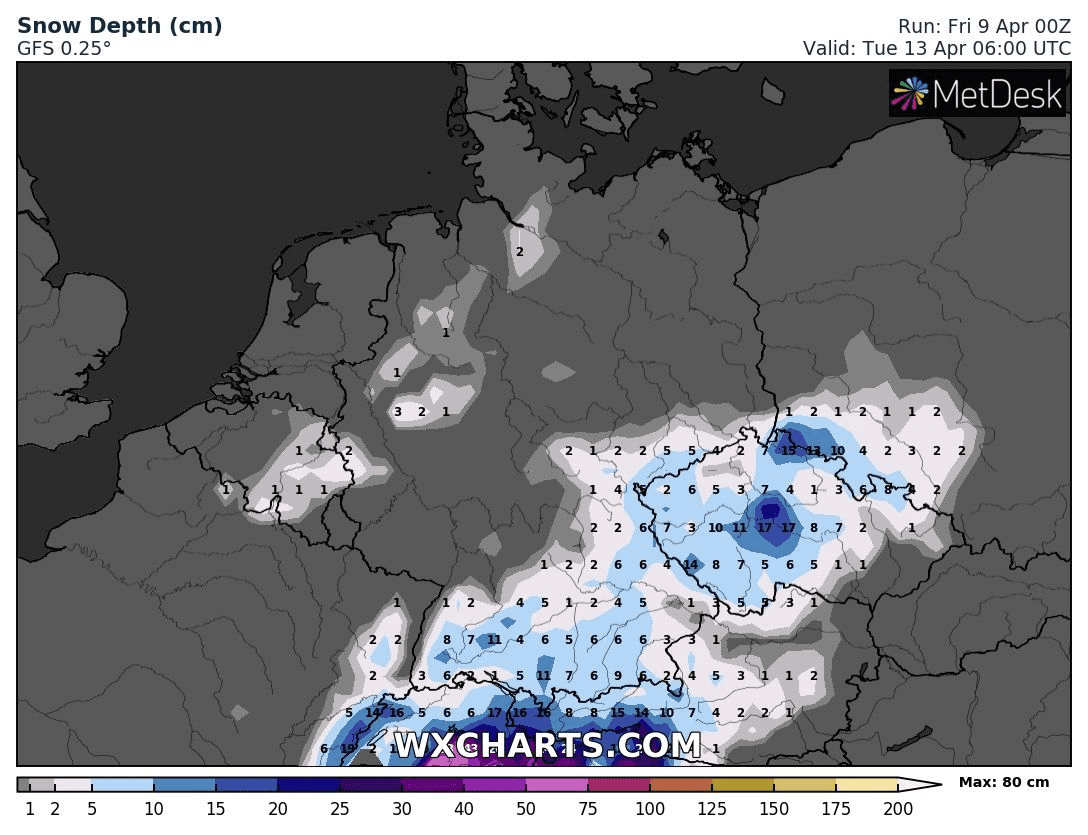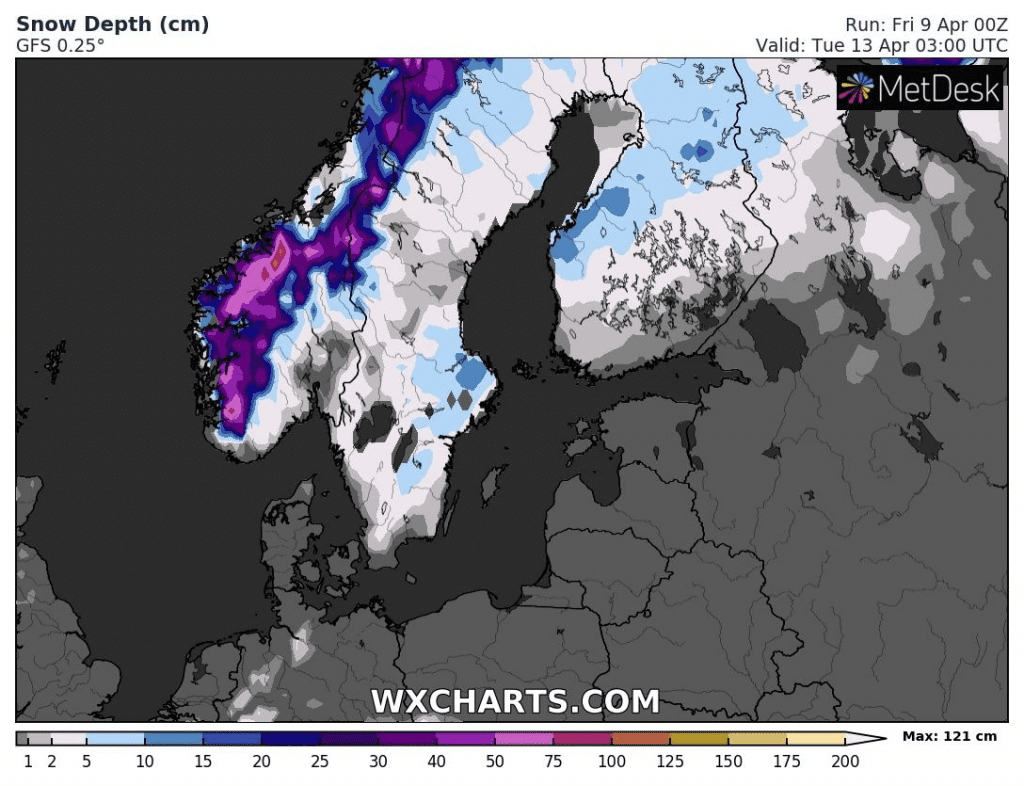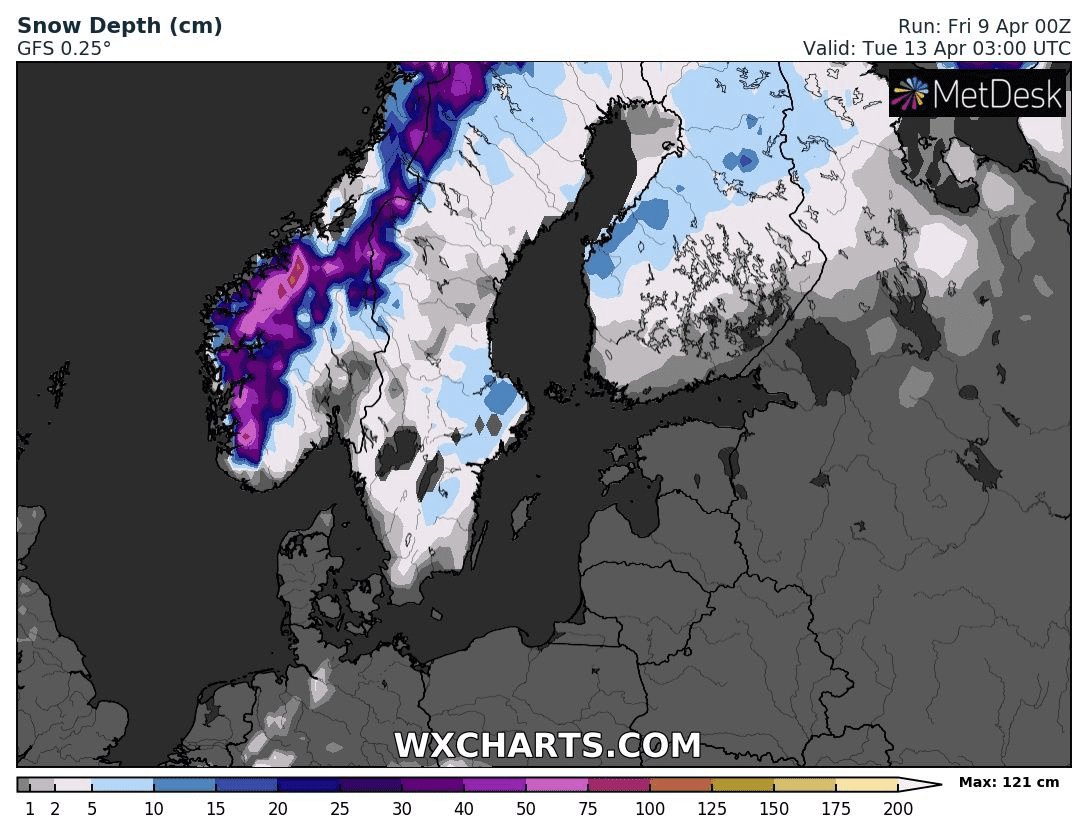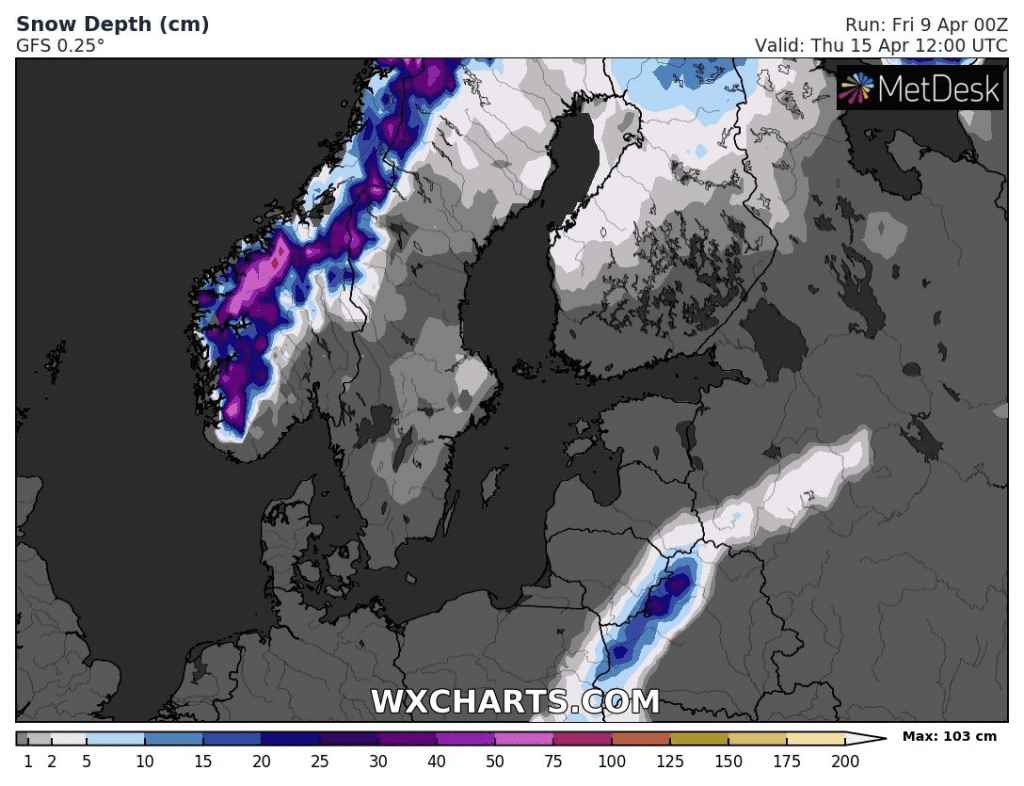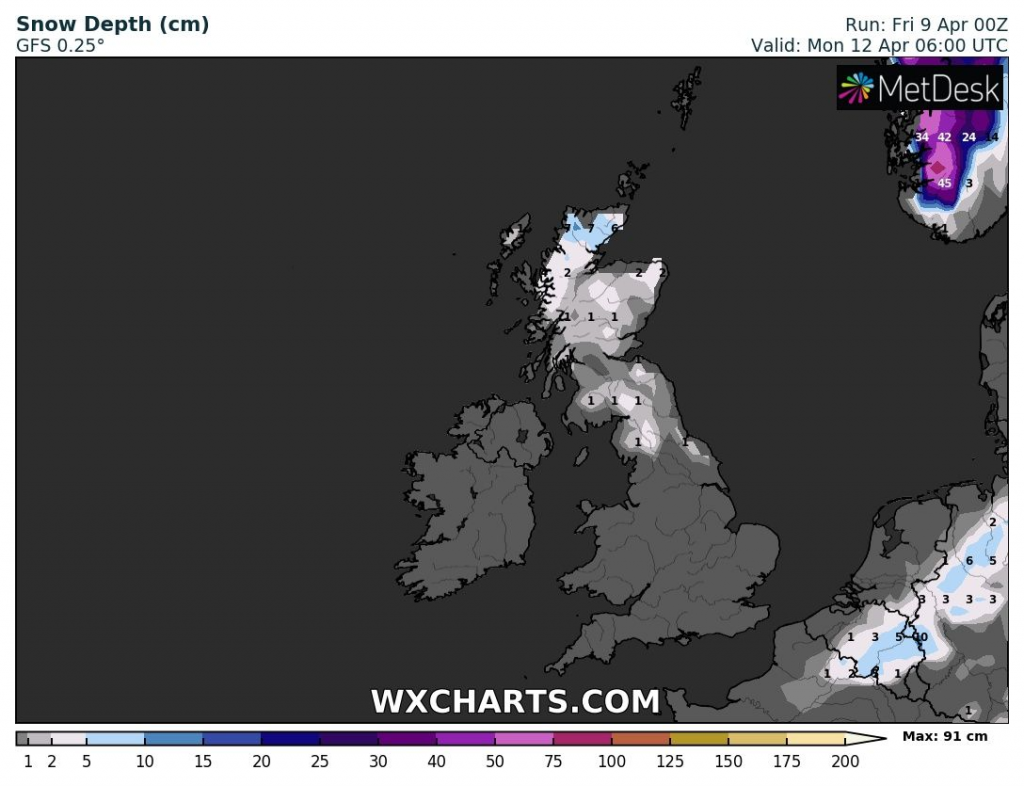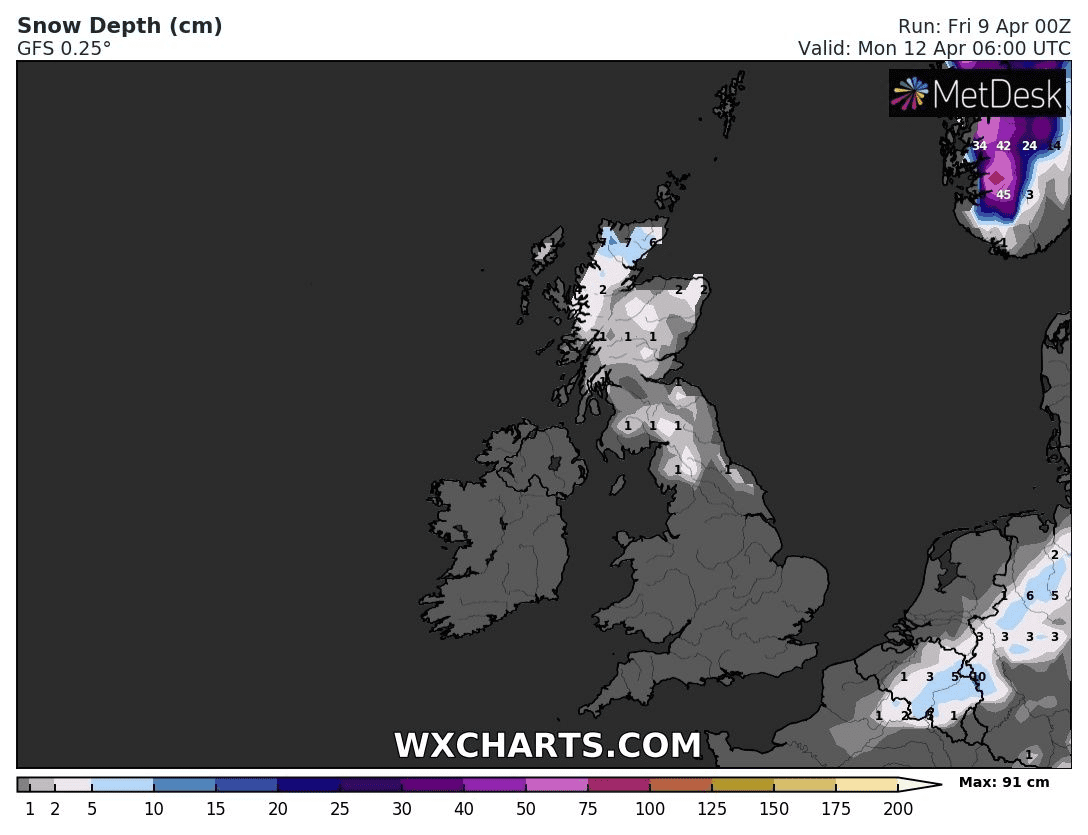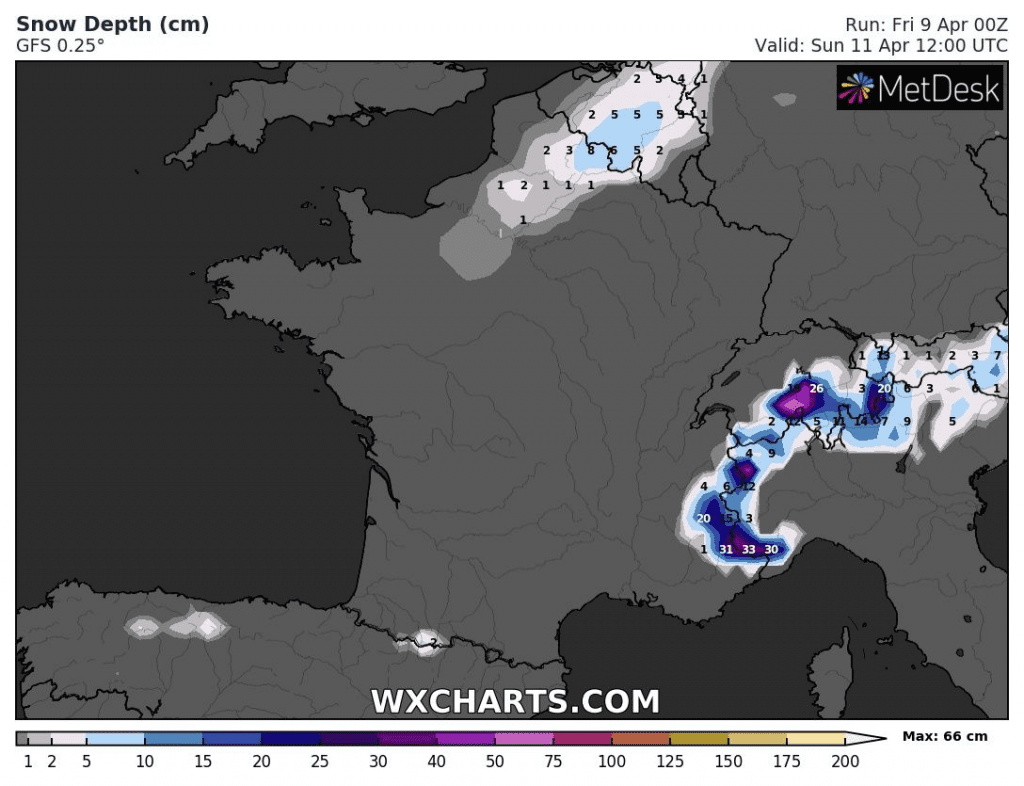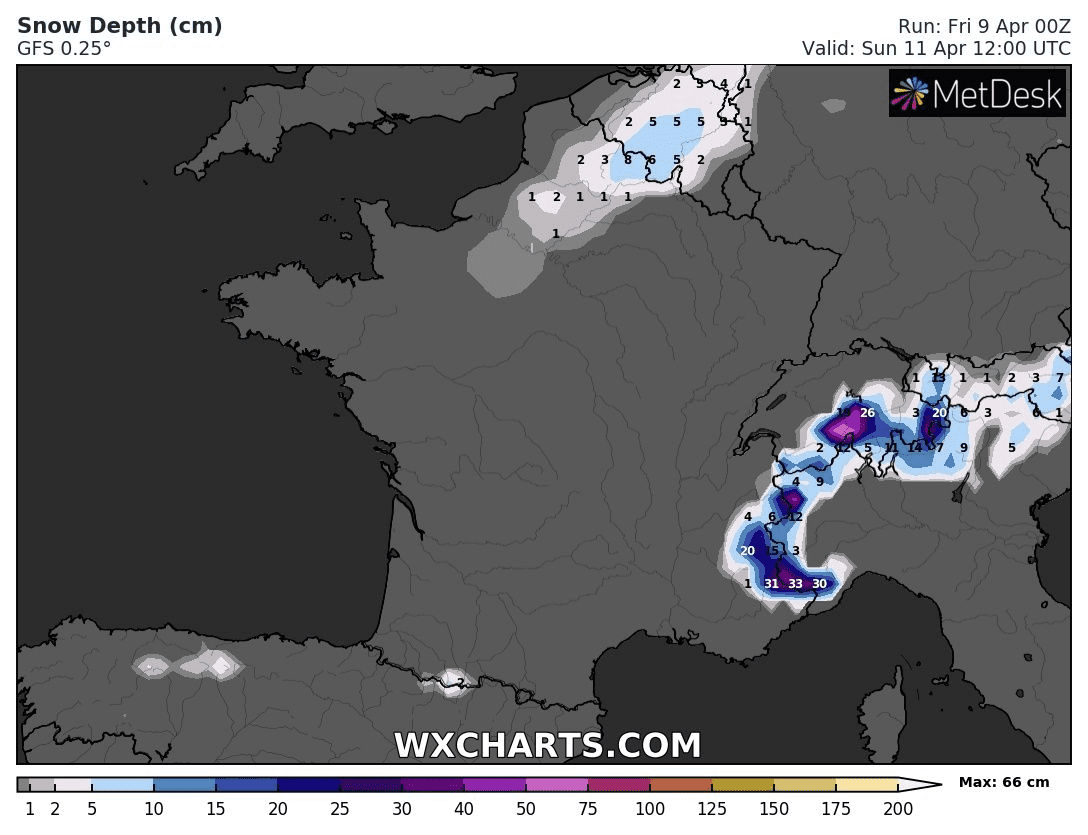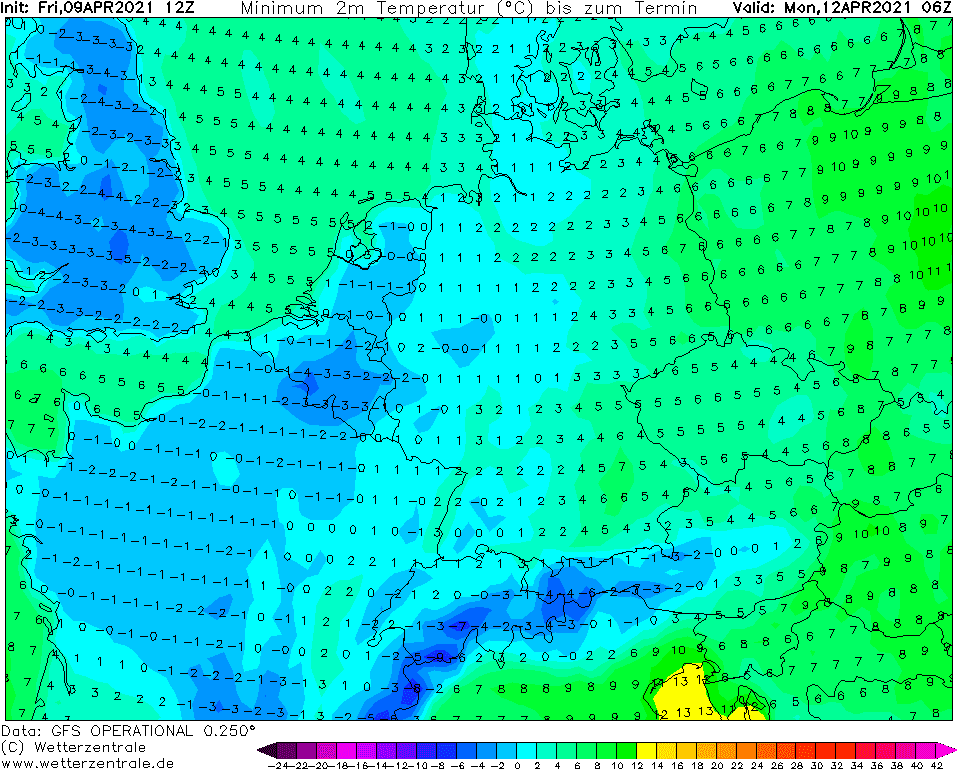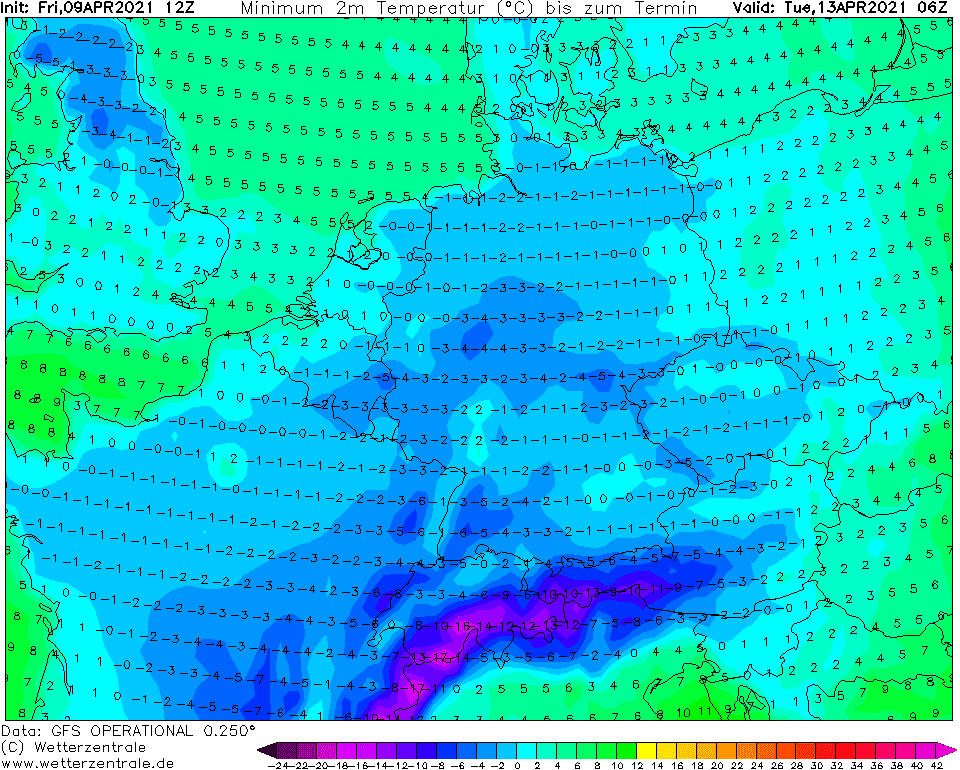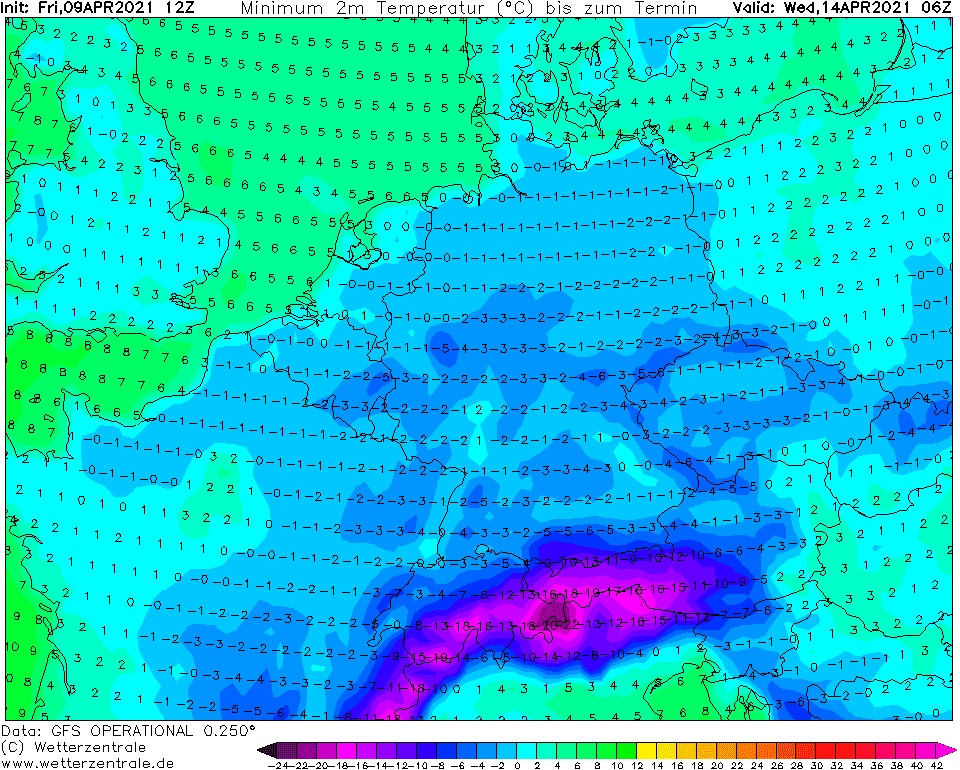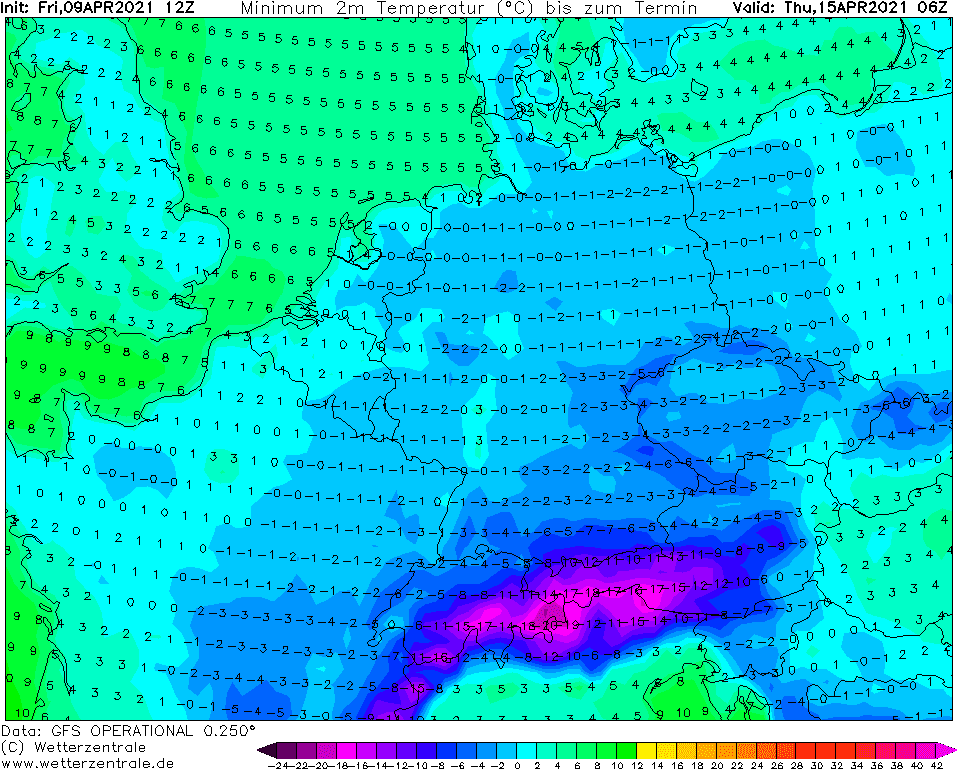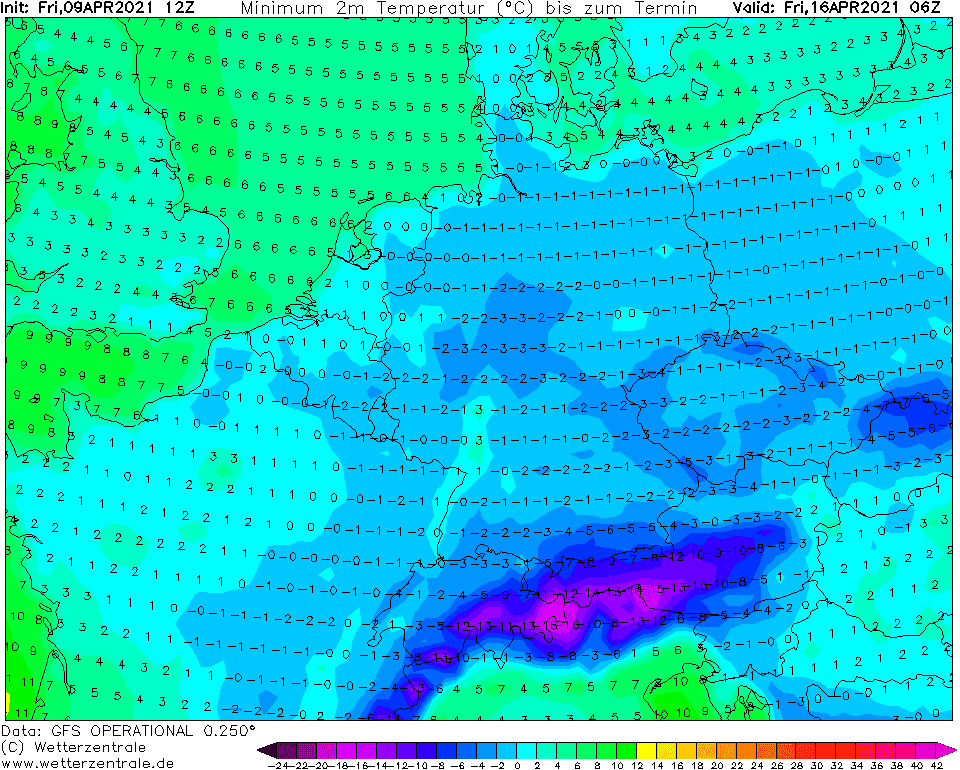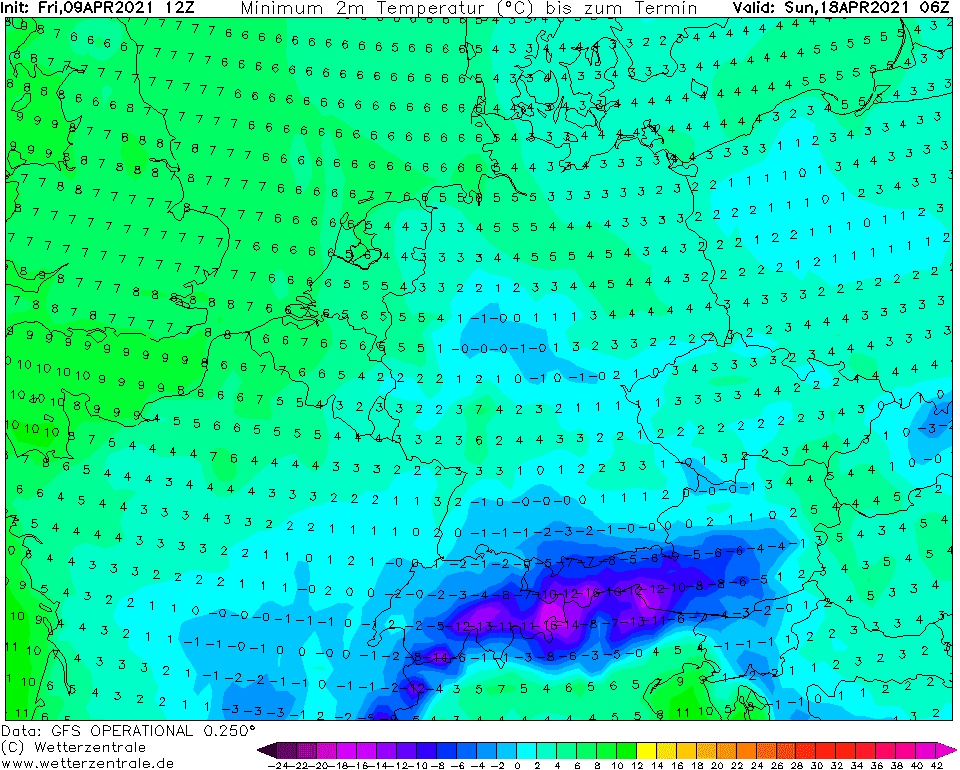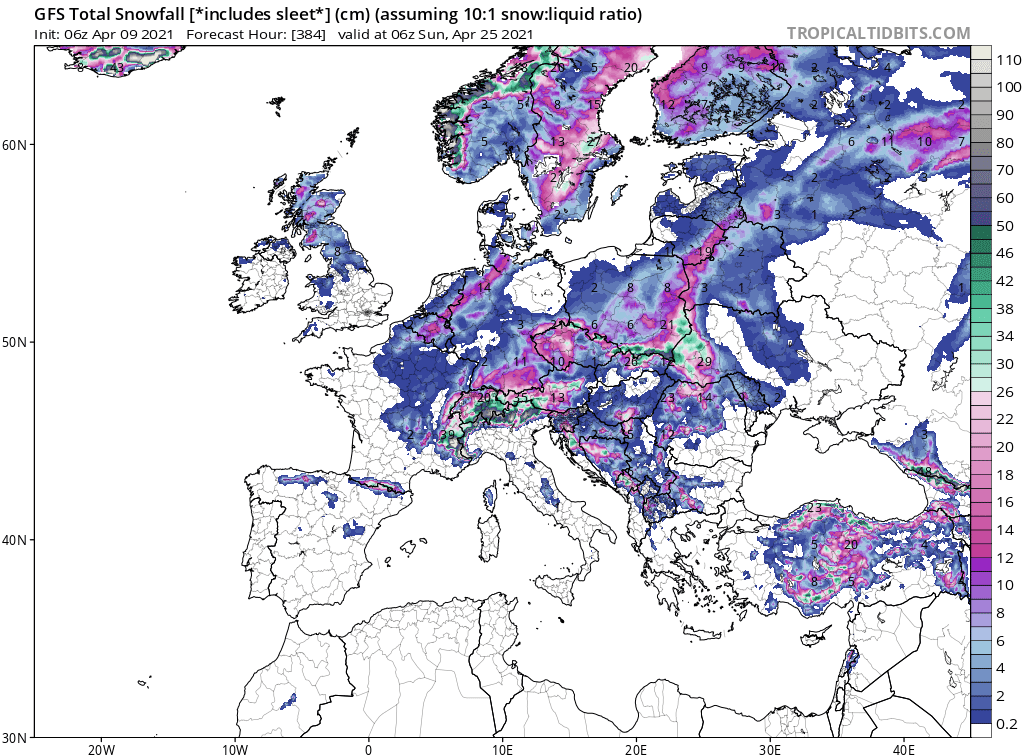 Read more:
https://mkweather.com/switzerland-with-deadly-avalanches-50-worse-than-other-seasons-27-died/
Man in High Tatras was hit by lighting! Heavy storms in the Alps and Carpathians after another hot day! | mkweather