Polar vortex brings snowing (3.-14. April), parts of Europe with blizzard >50 cm of snow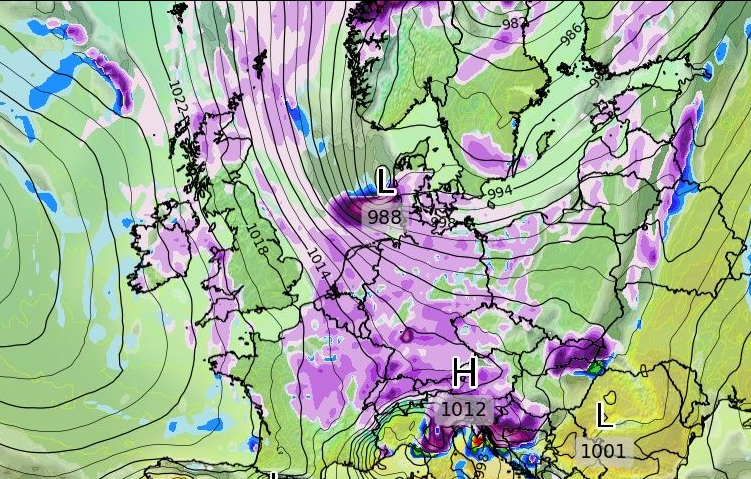 The worst forecasts are confirming and some parts of Europe, e.g. Carpathians or southern Balkan should see severe snowfall already at the weekend, 3.-4. April 2021.
From Easter Monday, extreme Arctic blast will start with polar vortex outbreak with widespread snowing in Europe from Monday to Wednesday, 5.-7. April, mainly on Tuesday, 6. April, when at the same time, snowing will be reported around midday (!) from large parts of Europe.
Snow fairytale will regionally continue between Thursday, 8., and Wedensday, 14. April, and in some lower situated parts of the continent, e.g. in the Alps, Carpathians or Balkan mountains, should fall in elevations only 300 – 800 meters 20 – 50, locally up to 80 cm of snow!
In lowlands, a few centimeters of snow should cover ground during these days, or only, snow showers should appears.
Extreme Arctic outbreak will be associated with a severe frosts, too, mainly in basins and valleys with snow cover, where temperatures should drop below -15°C. Temperatures -5/-10°C should be regionally reached in lowlands, too.
Only after 10. April, pressure high from the west should bring slow warming and until 14. April, snowing will be reported only in northern and eastern parts of Europe, while Europe will be according to current materials prepare to the next very warm spell, with summer days above +25°C /https://mkweather.com/return-of-warm-spring-to-europe-after-12-april-nao-between-15-30-april-expected-return//.
Very interesting to watch will be the evolution of this synoptic situation in the UK and Ireland, where all-time April temperature records, thanks to Arctic air with Greenland´s origin, should be overcame /https://mkweather.com/the-uk-hits-the-coldest-april-weather-in-history-all-time-record-154c-should-be-overcame-record//.
All is coming after extremely hot late March – early April period, with temperature records across Europe /https://mkweather.com/the-spain-323c-france-299c-germany-272c-the-netherlands-261c-theuk-247c-poland-243c-sweden-197c/; https://mkweather.com/african-air-in-europe-cordoba-283c-paris-255c-vienna-248c-diepenbeek-244c-london-243c-heatwave//, after which, severe storms appeared in southern Central Europe and Balkan /https://mkweather.com/man-in-high-tatras-was-hit-by-lighting-heavy-storms-in-the-alps-and-carpathians-after-another-hot-day//.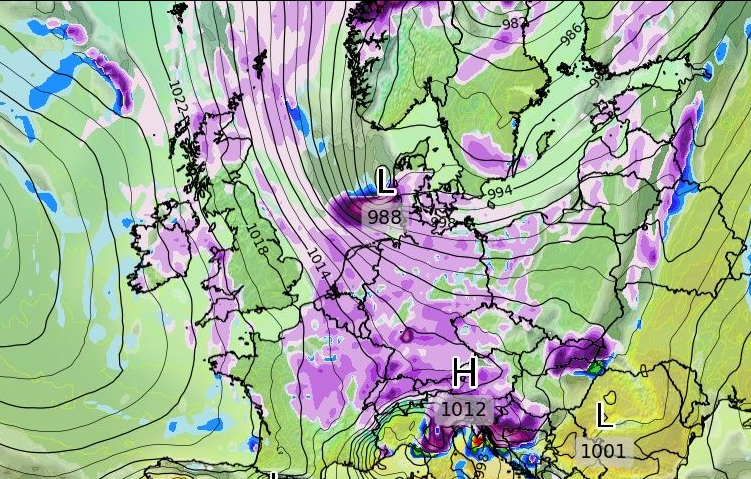 Infographics: tropicaltidbits.com, wxcharts.com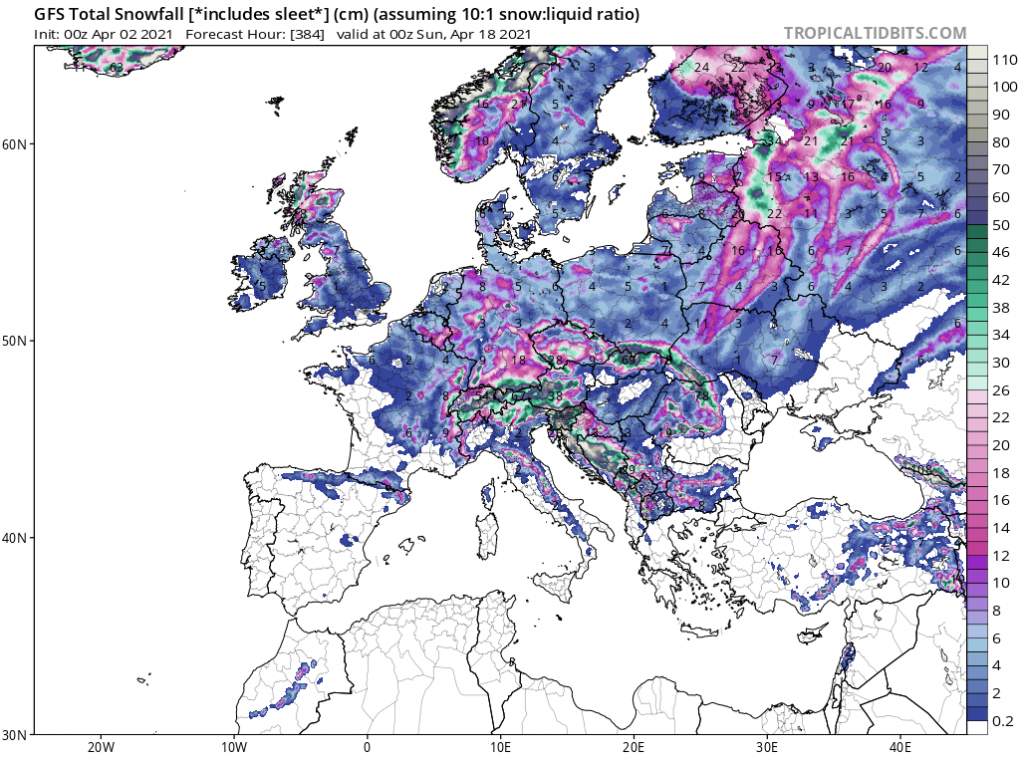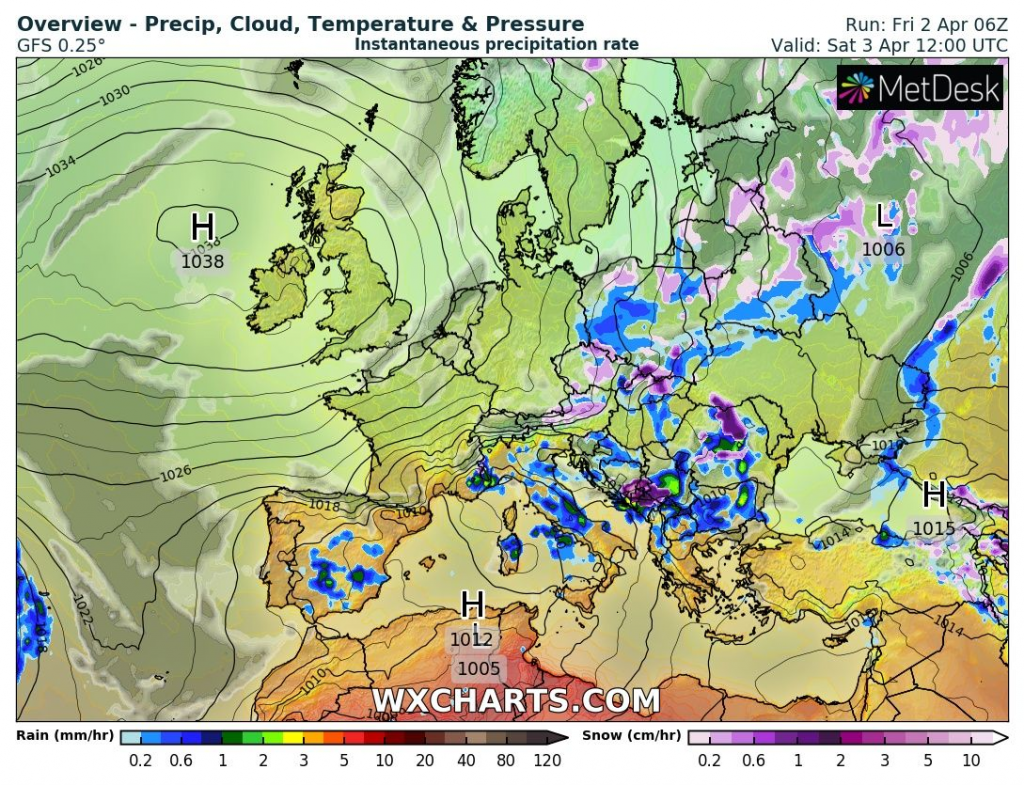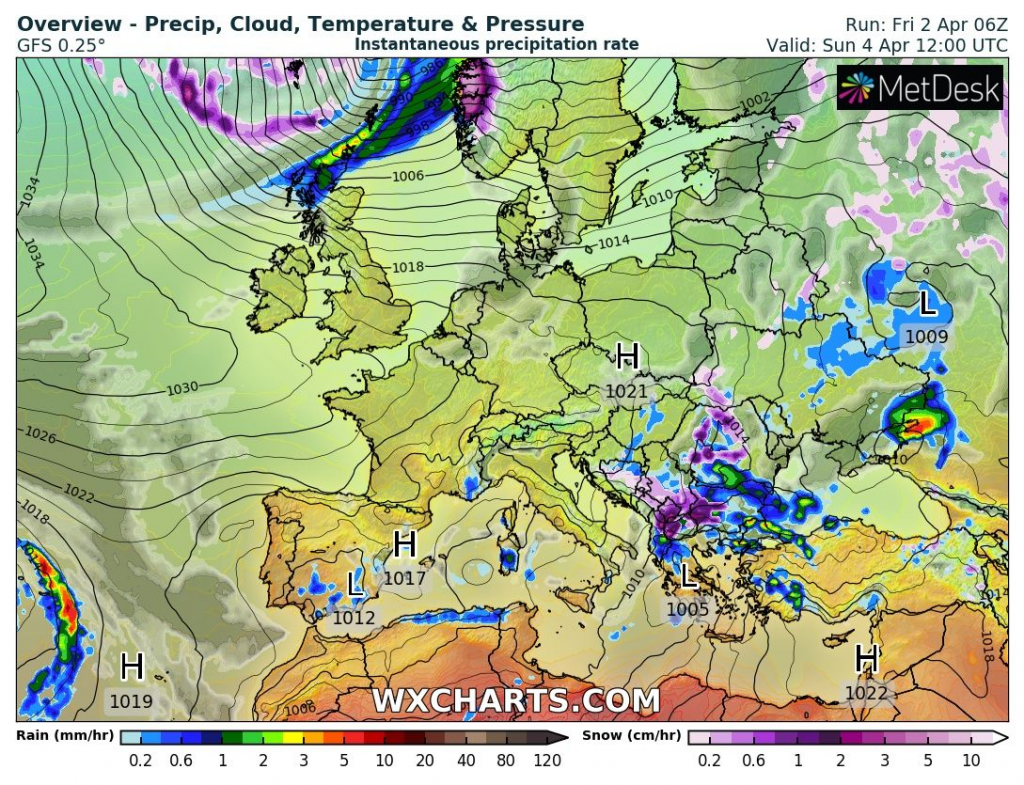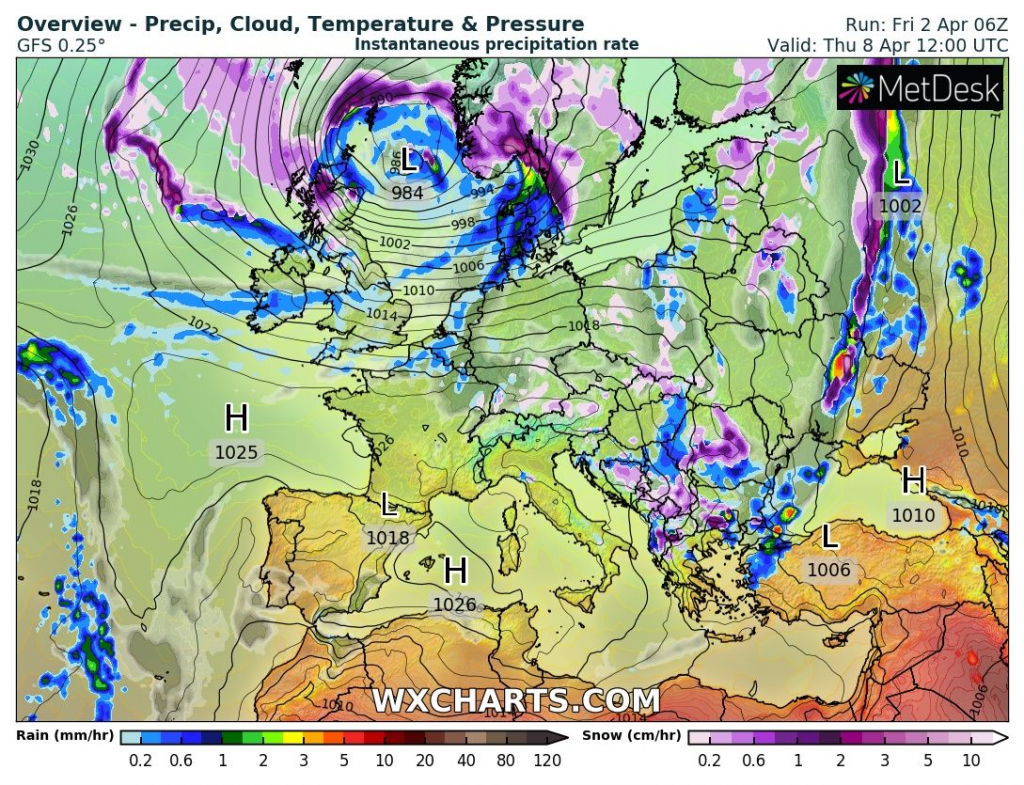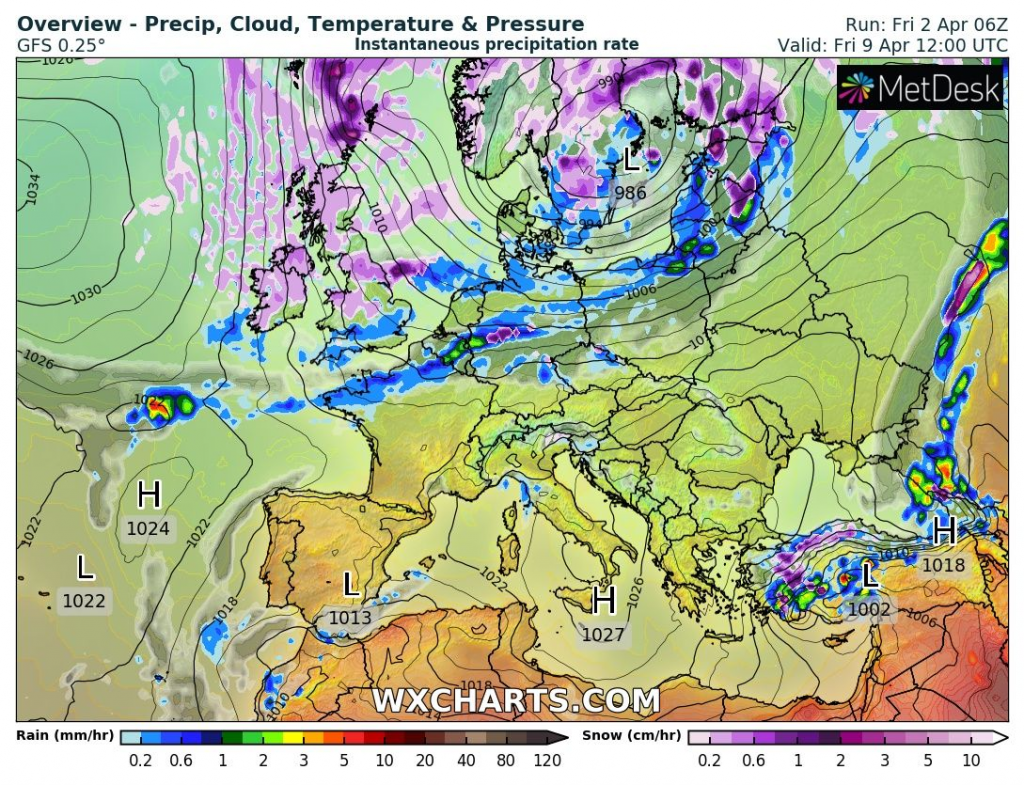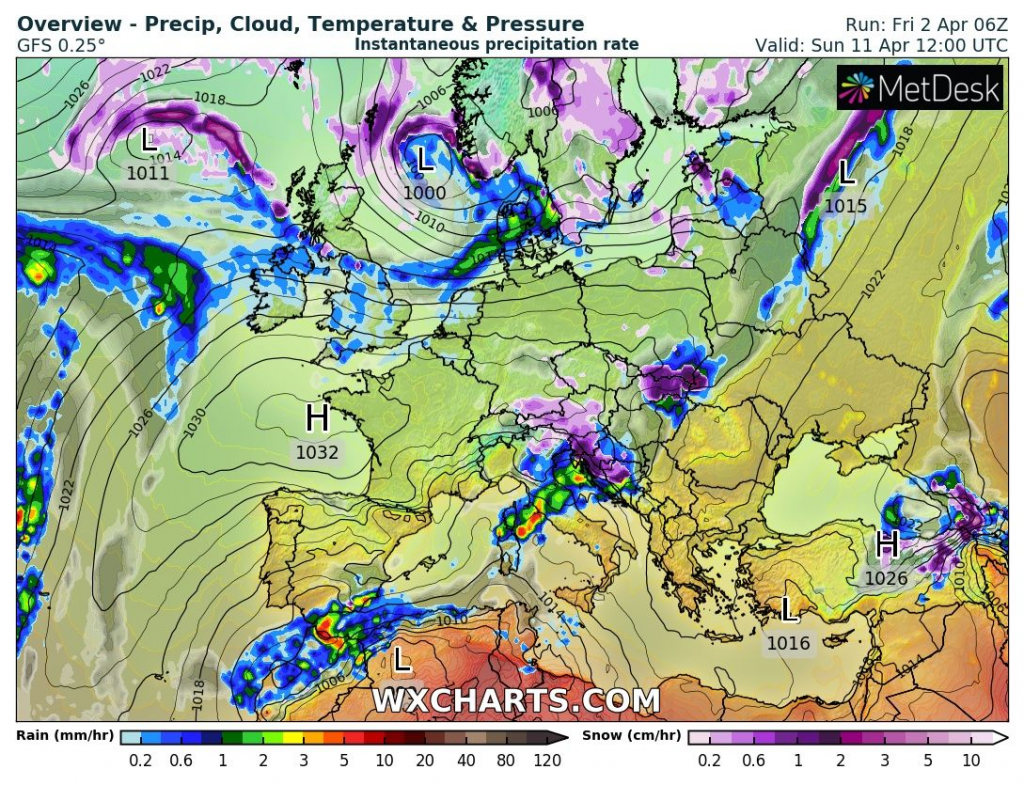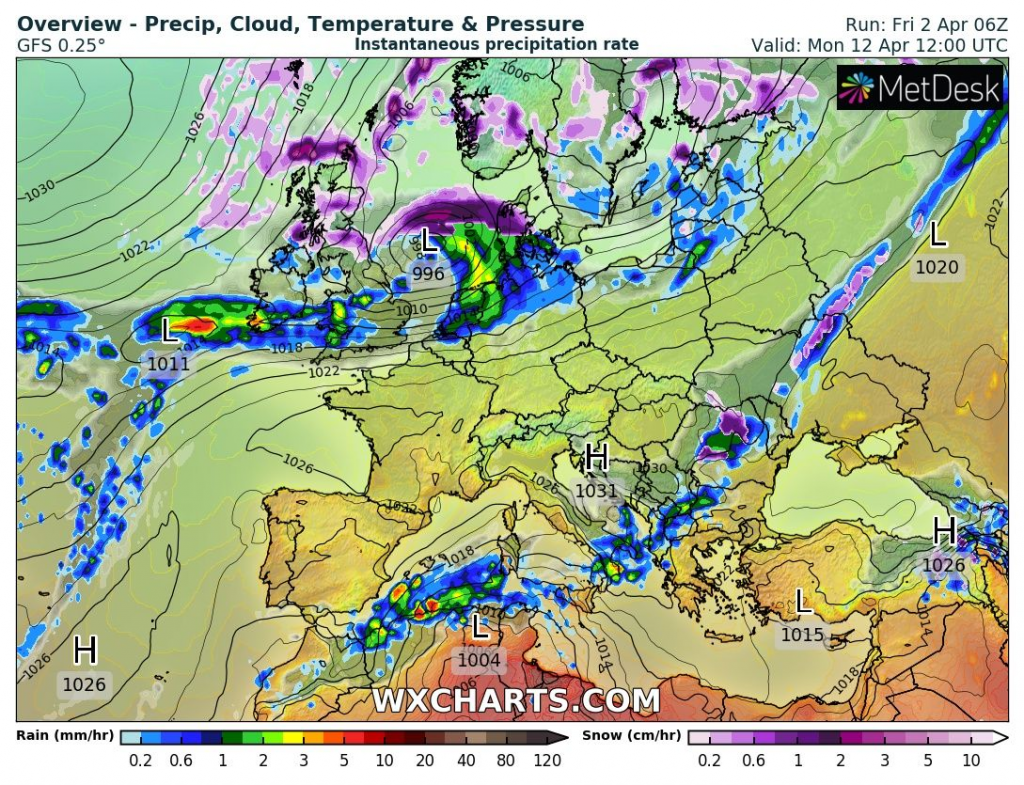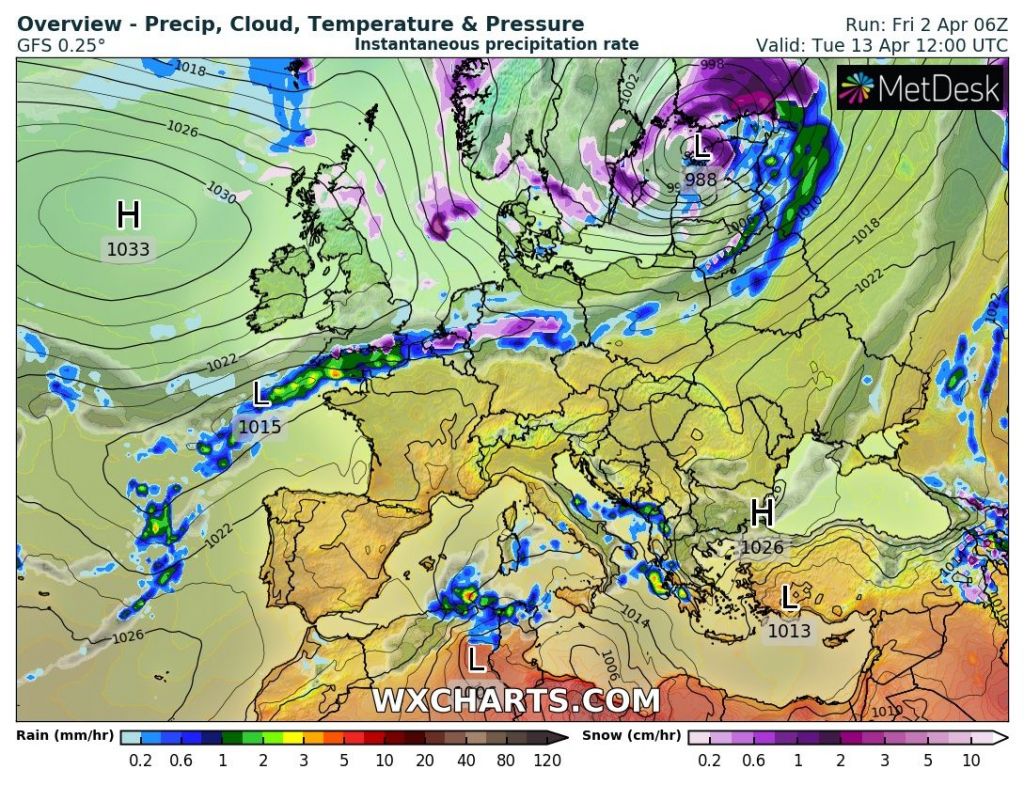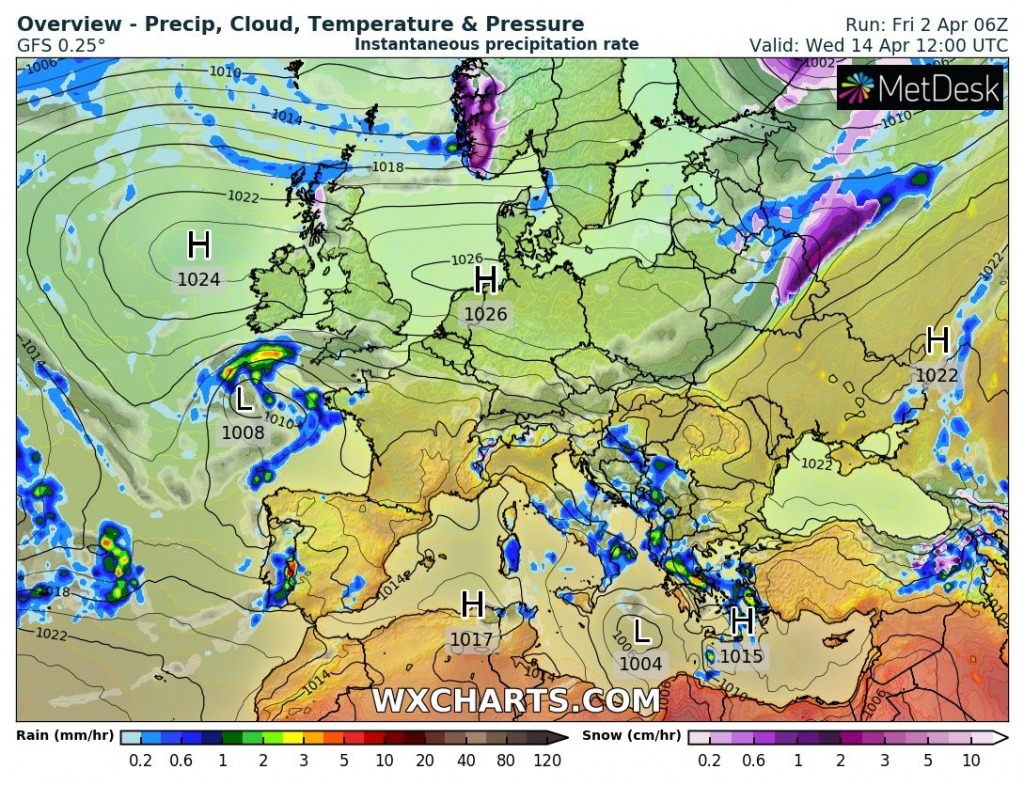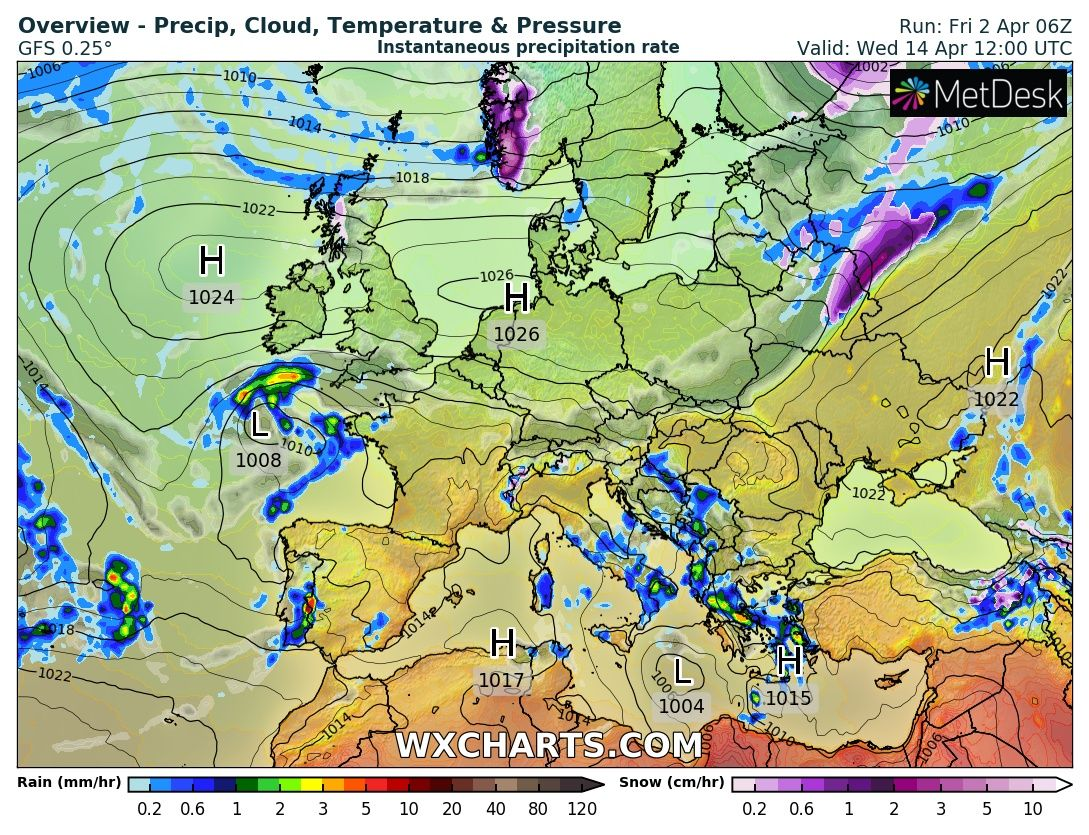 Read more:
Man in High Tatras was hit by lighting! Heavy storms in the Alps and Carpathians after another hot day! | mkweather
IMD warned before deadly heatwaves from April to June: Markapuram +45,9°C, Bhubaneswar +44,6°C, Delhi +40,1°C | mkweather
Big heatwave for North America! | mkweather
Temperature in Indianapolis should drop to 20°F / -7°C: Record cold start of April possible | mkweather
Wednesday brings summer: Paris +27°C, Frankfurt aM +26°C, London +25°C, Wroclaw +24°C | mkweather
Canada under the snow, spring is coming very slowly | mkweather
India and Pakistan with heatwave, after floods and snow in the mountains | mkweather
Middle East almost +45°C, its very early, Central Asia +38°C already | mkweather
The UK -10°C, Greece +35°C? Extreme temperature differences across Europe after an Easter? | mkweather