Where will the April coldwave be strongest? Heavy frosts estimates of potential national TOPs of minimum temperatures below 1000 MASL in Europe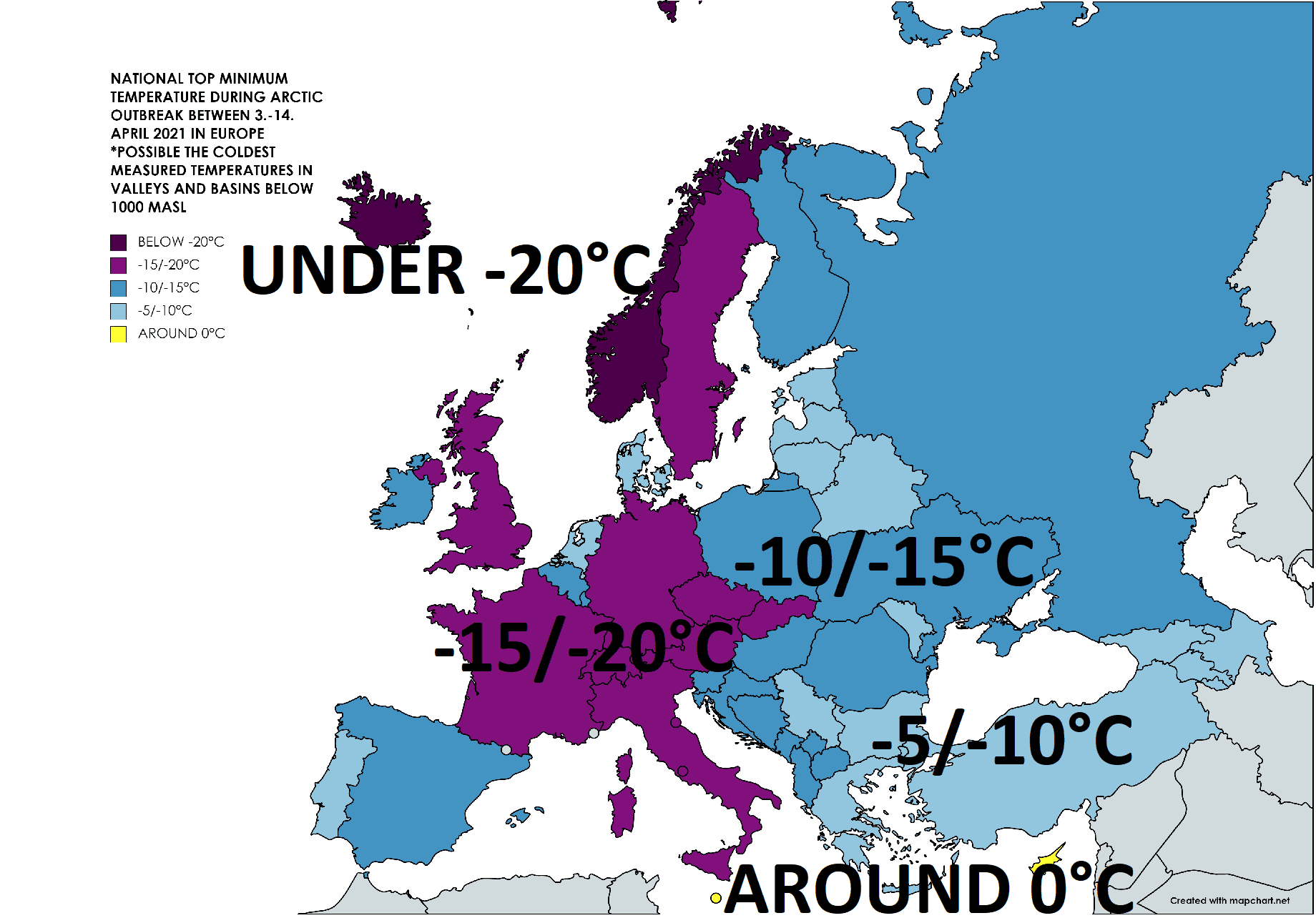 Snow and synoptic forecast associated with upcoming April coldwave in Europe we have already published in the previous article /https://mkweather.com/polar-vortex-brings-snowing-3-14-april-parts-of-europe-with-blizzard-50-cm-of-snow//.
Period of extremely warm weather is coming only in a very short time after extremely hot late March – early April period, with temperature records across Europe /https://mkweather.com/the-spain-323c-france-299c-germany-272c-the-netherlands-261c-theuk-247c-poland-243c-sweden-197c/; https://mkweather.com/african-air-in-europe-cordoba-283c-paris-255c-vienna-248c-diepenbeek-244c-london-243c-heatwave//, after which, severe storms appeared in southern Central Europe and Balkan /https://mkweather.com/man-in-high-tatras-was-hit-by-lighting-heavy-storms-in-the-alps-and-carpathians-after-another-hot-day//.
Coldwave is associated with expected negative phases of AO and NAO and arrival of part of polar vortex above Europe, with widespread snowing and subsequent frosts.
The coldest morning is forecasted already after the most snowy day (Tuesday, 7. April 2021 – the most snowy day, Wednesday, 8. April 2021 – the most severe frosts in Europe), although, in every region are snowy and frost conditions individual.
According to our National TOP minimum temperature estimates for European countries, -15°C threshold should be overcame in many countries – mainly in populated basins and valleys around 300-800 MASL, or maximally up to 1000 MASL in the UK, France, Germany, northern Italy, Switzerland, Austria, Czechia or Slovakia.
Surprise should be Scotland – if temperature will drop below -15,4°C, it will be the coldest April times in the UK in all-time history /https://mkweather.com/the-uk-hits-the-coldest-april-weather-in-history-all-time-record-154c-should-be-overcame-record//.
Below -20°C temperature will drop only in Iceland and Norway, only later, after 10. April will be a possibility of extreme frosts in eastern parts of Lapland.
Eastern Europe will be during untraditional Greenland´s air outbreak warmer than western half of the continent, with the most severe frosts in Ukrainian and Romanian Carpathians.
Severe frosts and blizzards should surprise western Balkan, blizzard is forecasted in in the Alps and Carpathians, too.
Extreme frosts below -10°C are forecasted for northern half of the Spain, frosts and snow should surprise northeastern Portugal, too.
Coldwave only later will shift above Turkey, where the next round of frosts in basins and valleys is expected, too.
After cold blast, which will come to Europe on Easter Monday, the next, second one, is forecasted after 9. April, but it is a possibility, that Mediterranean won´t be hit a lot.
During the second and third April decade finally, very warm, summer weather is again forecasted /https://mkweather.com/return-of-warm-spring-to-europe-after-12-april-nao-between-15-30-april-expected-return//.
After last winter season Arctic outbreak, extreme – in western Europe shorter, in eastern and southern Europe long heatwaves are in Summer 2021 expected /https://mkweather.com/first-forecast-for-summer-2021-in-europe-la-nina-and-nao-hot-summer-is-probable//.
Information about possible temperature and snowfall records during upcoming days we will gradually bringing the next 12 days.
Infographics: wetterzentrale.de, wxcharts.com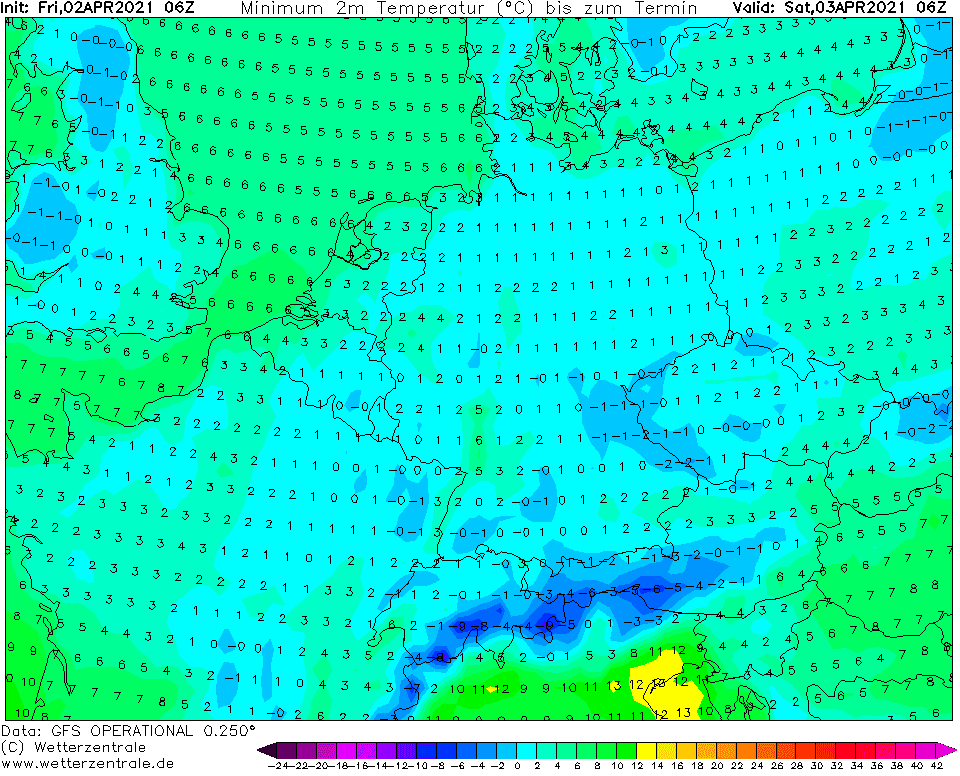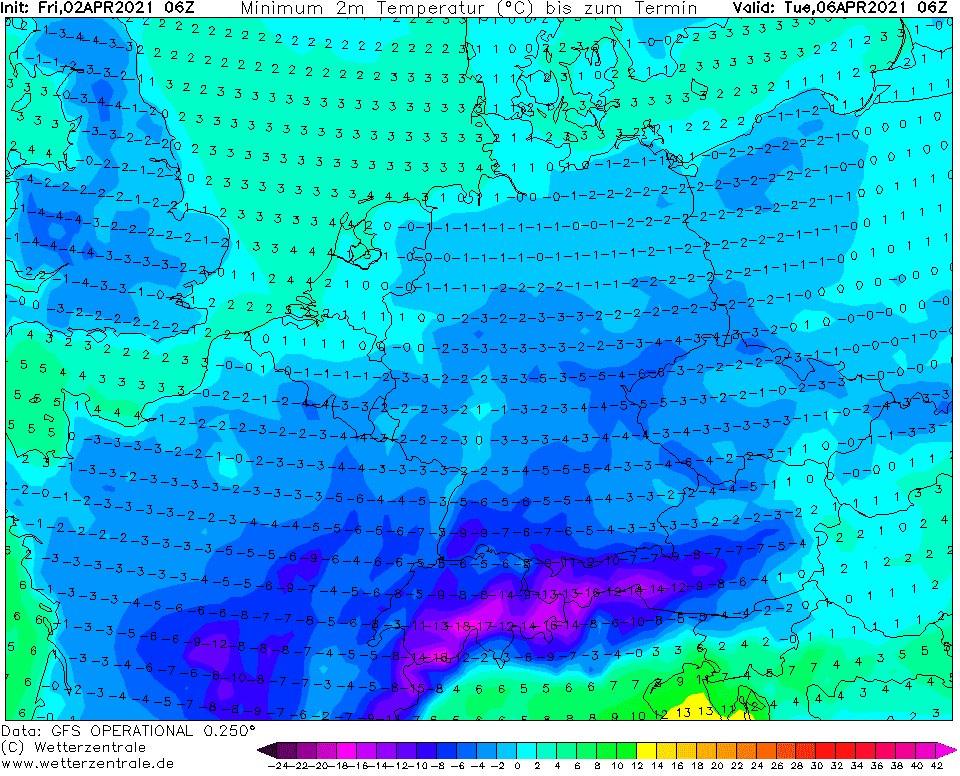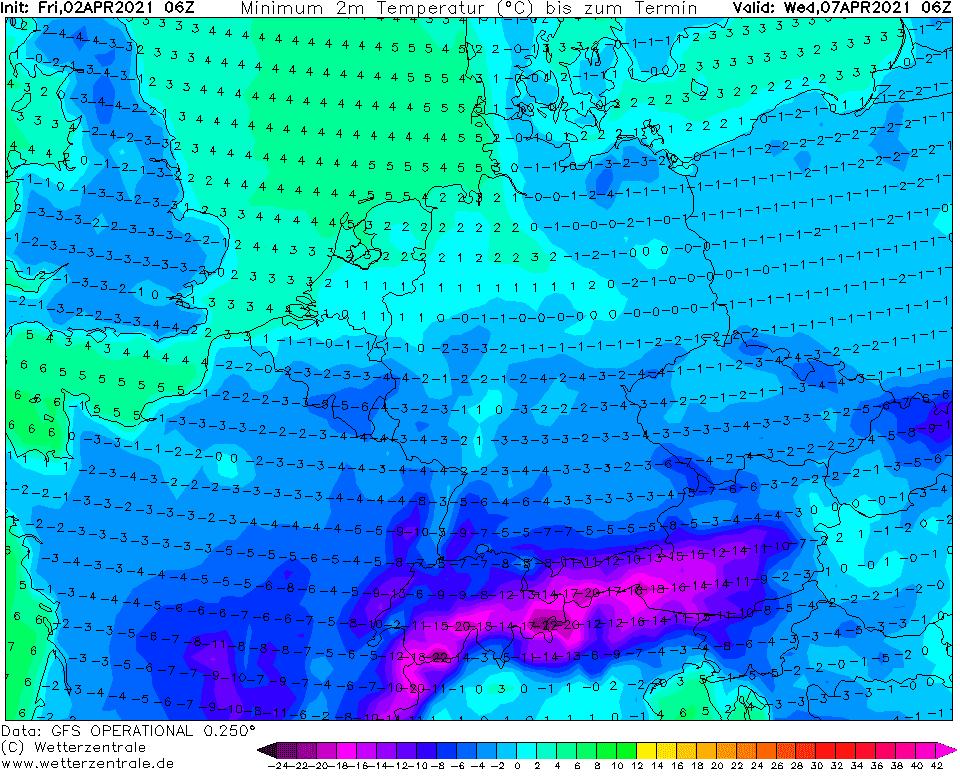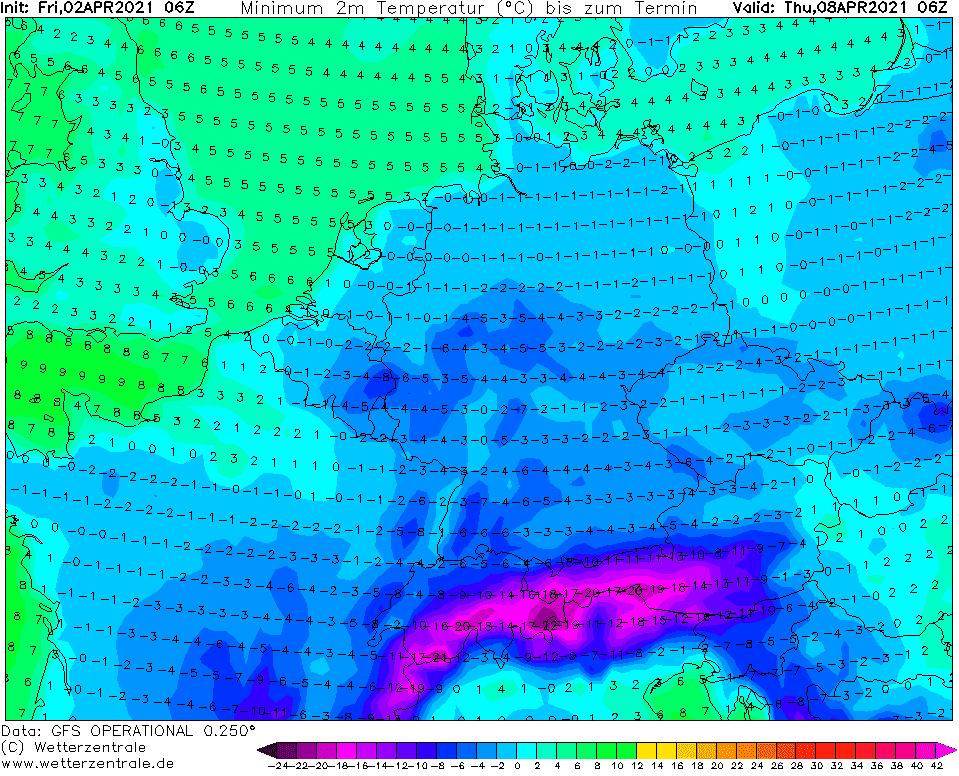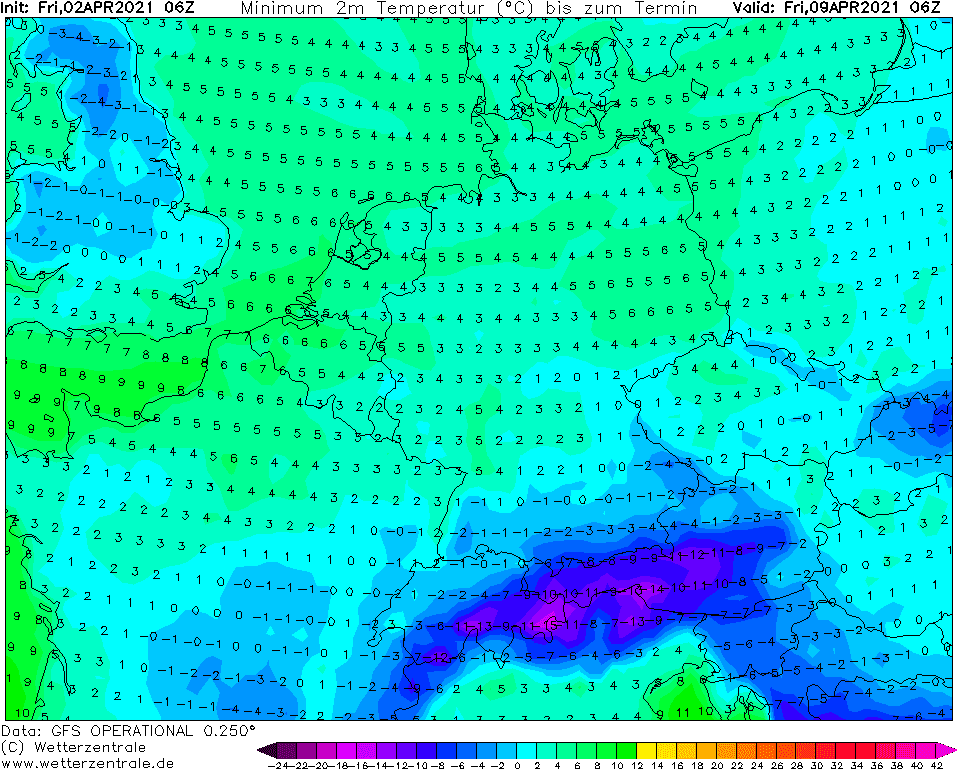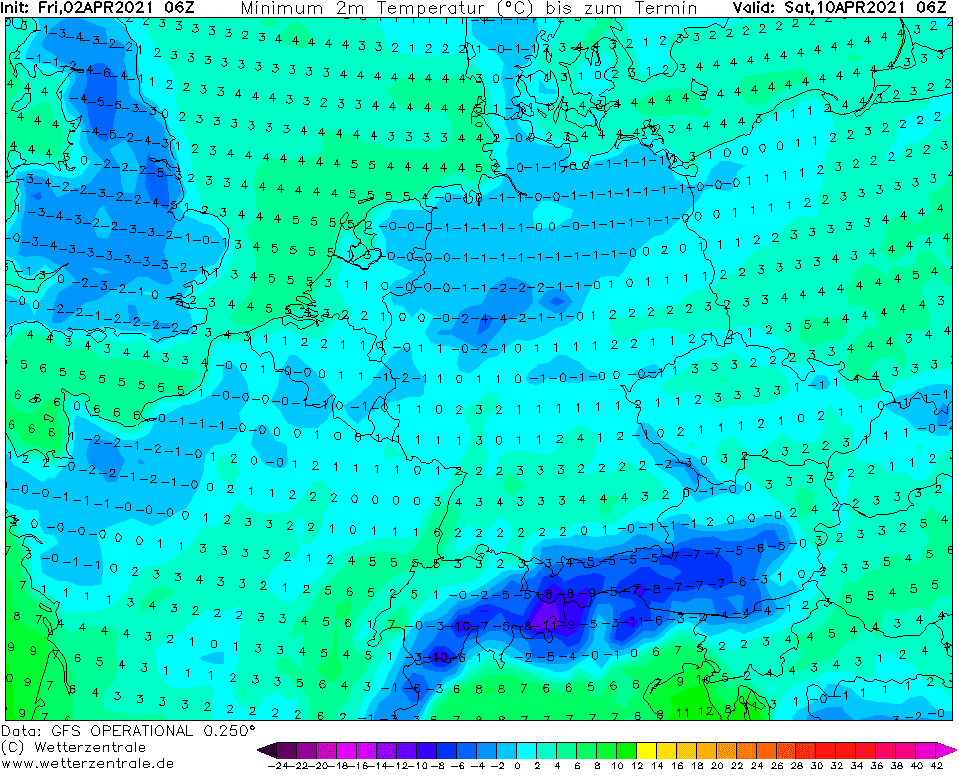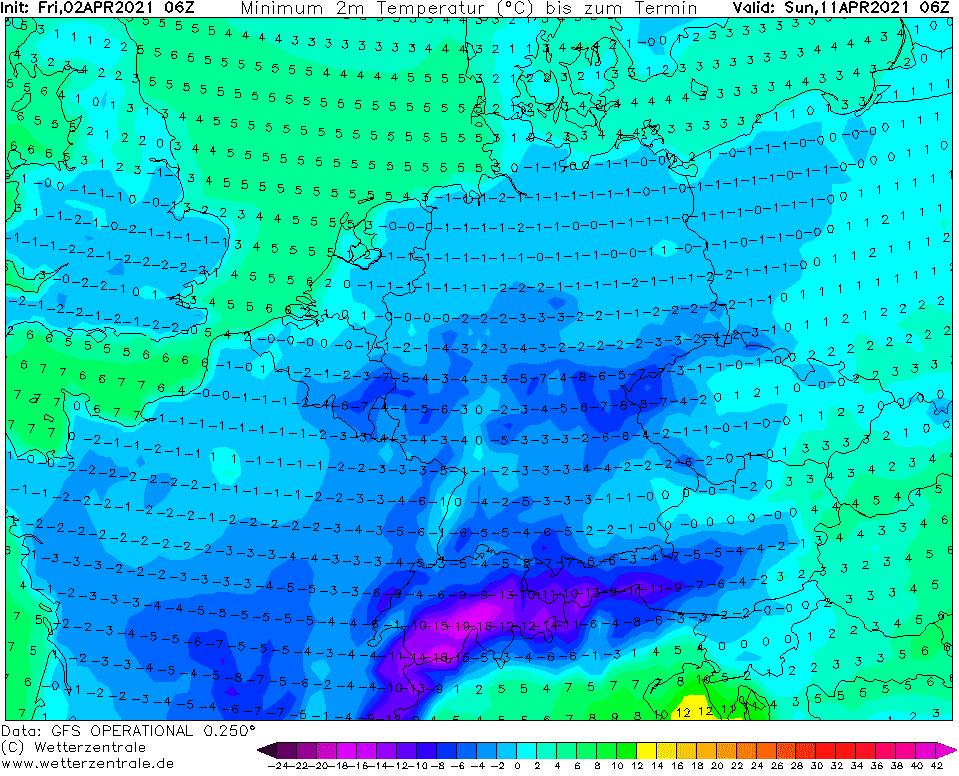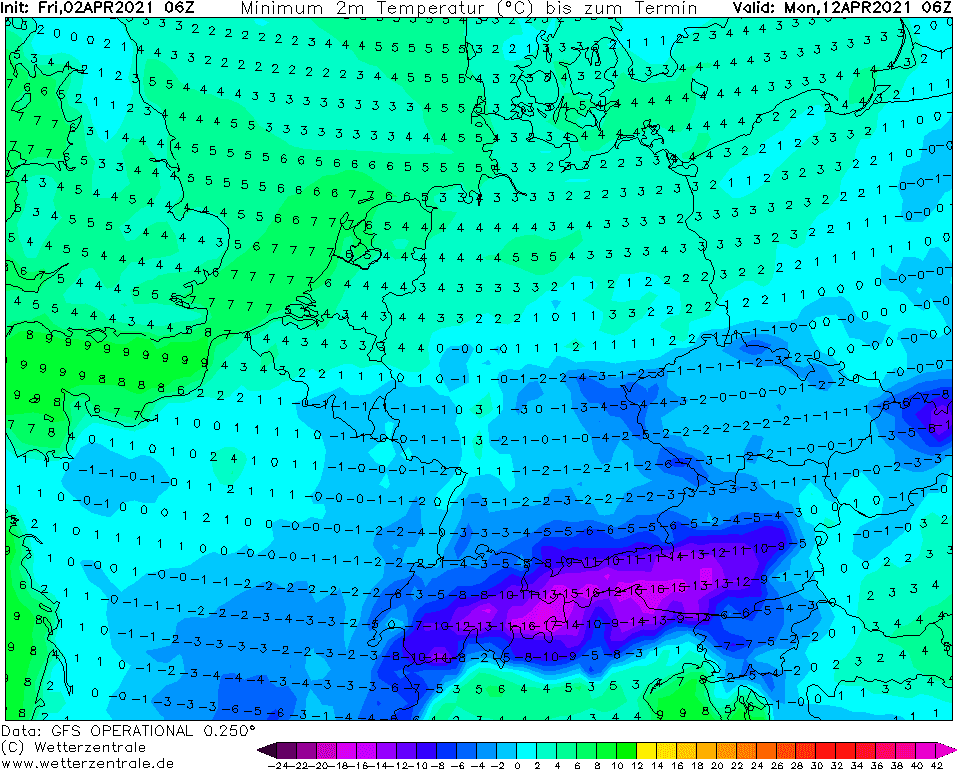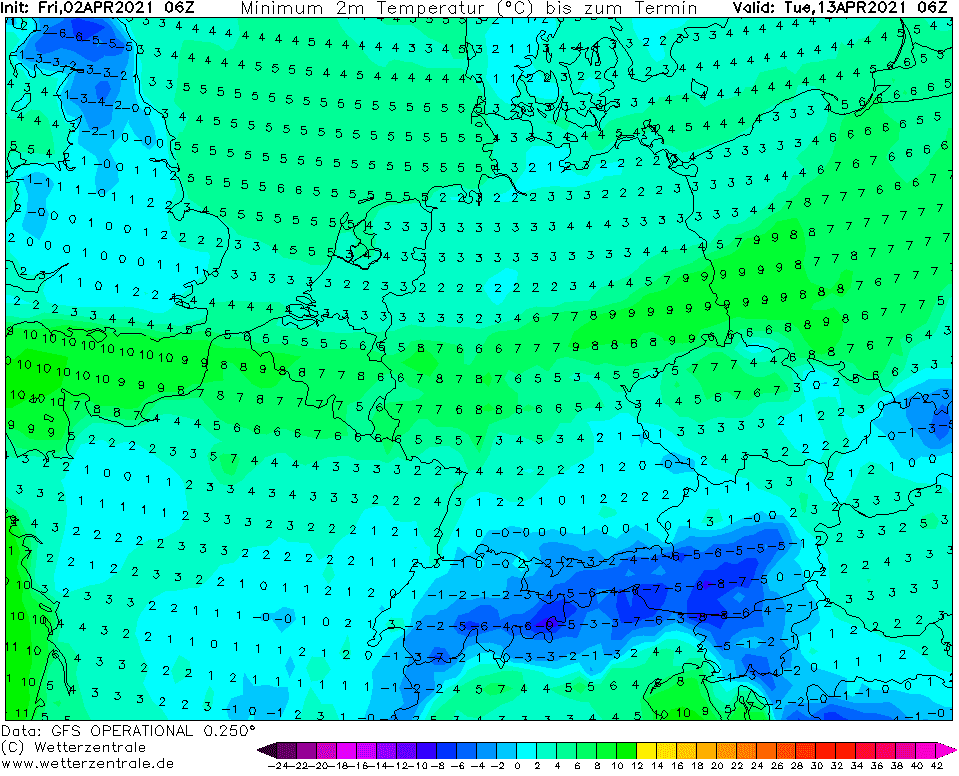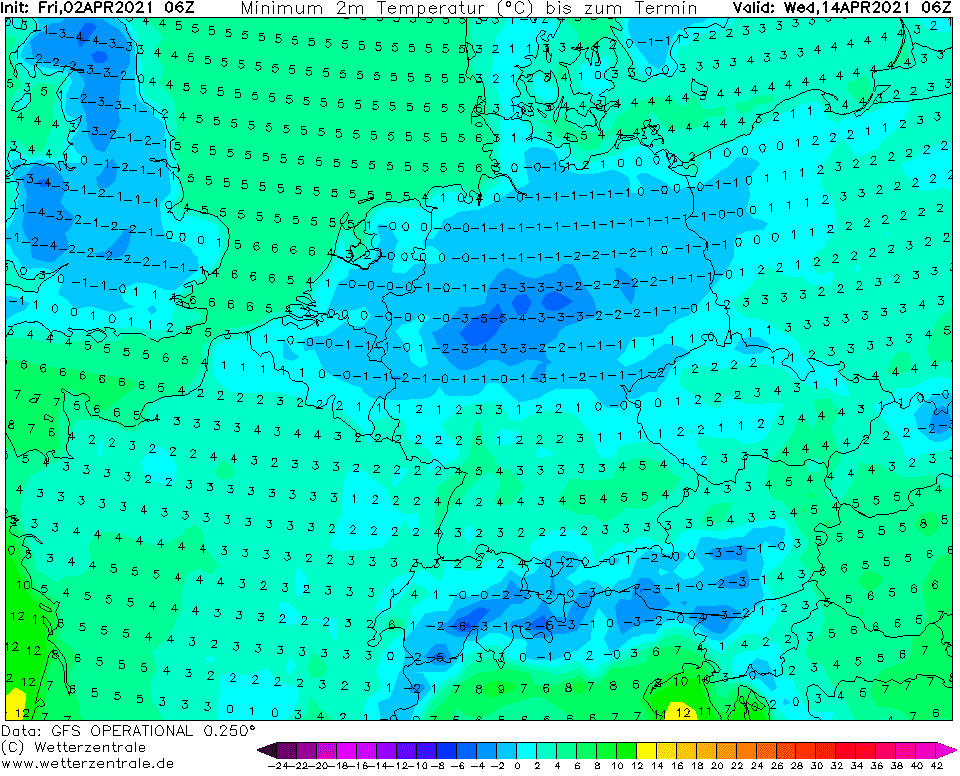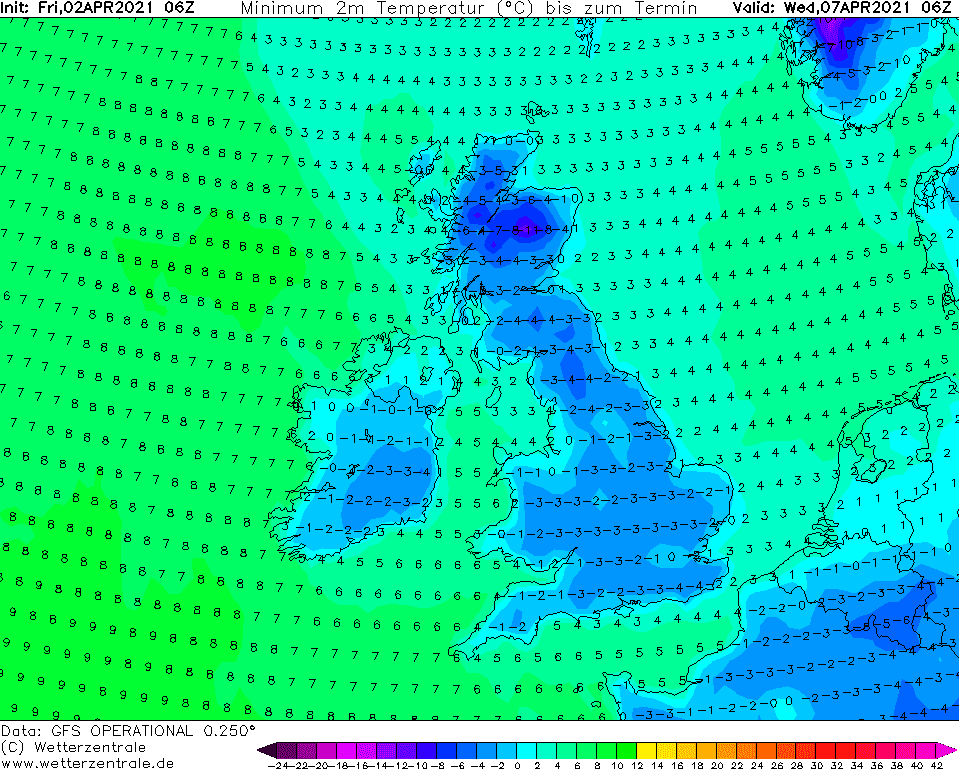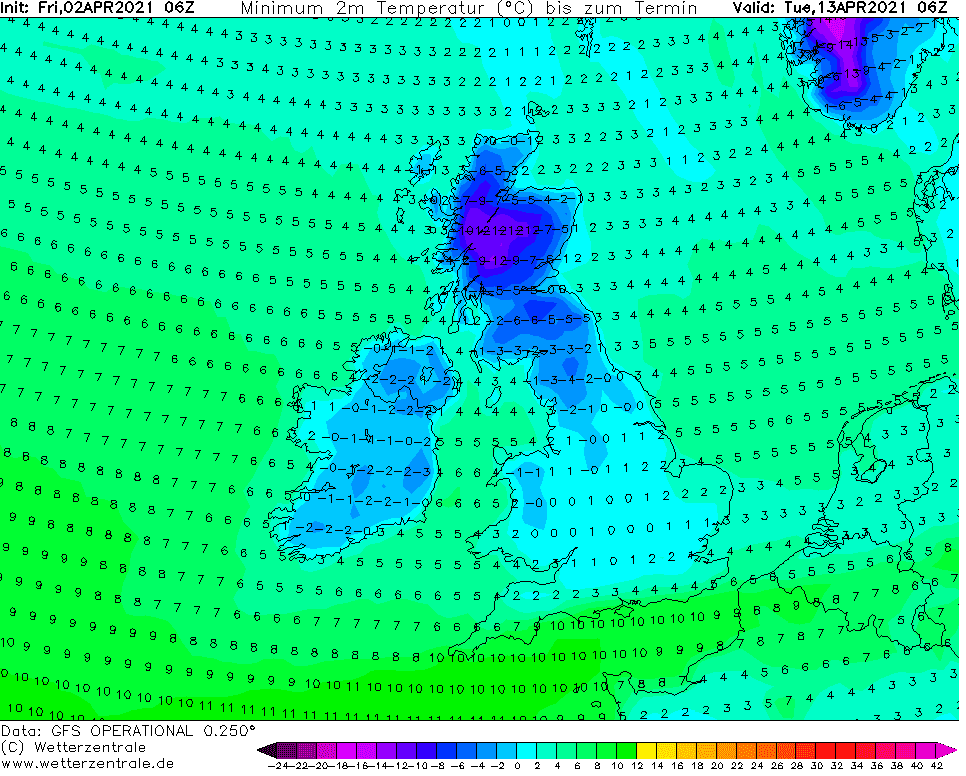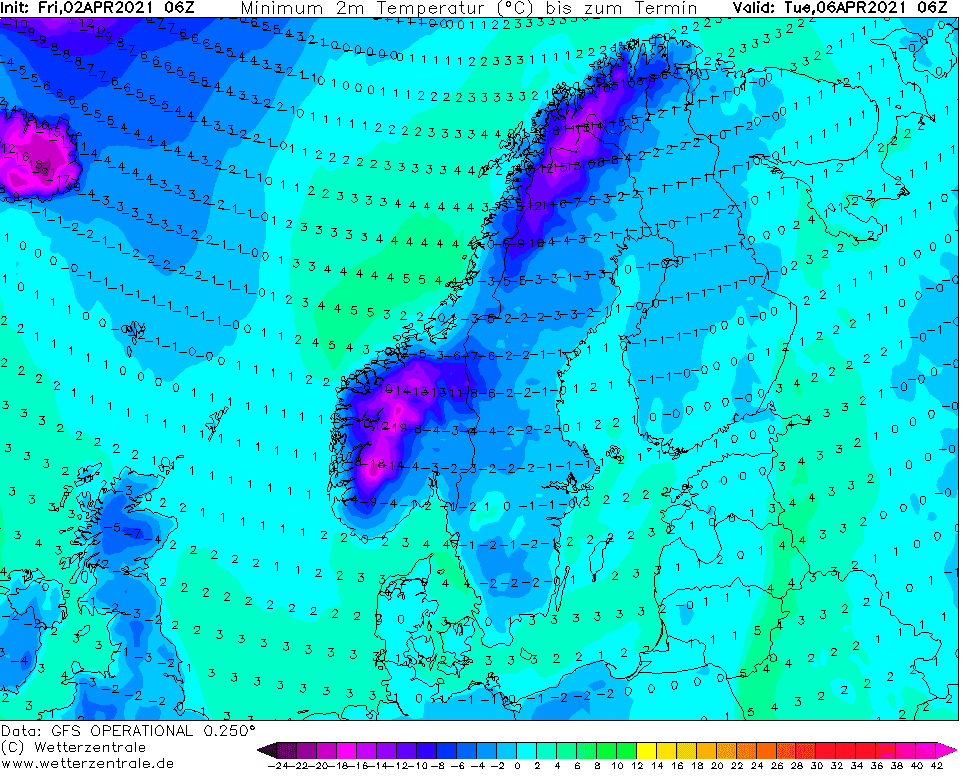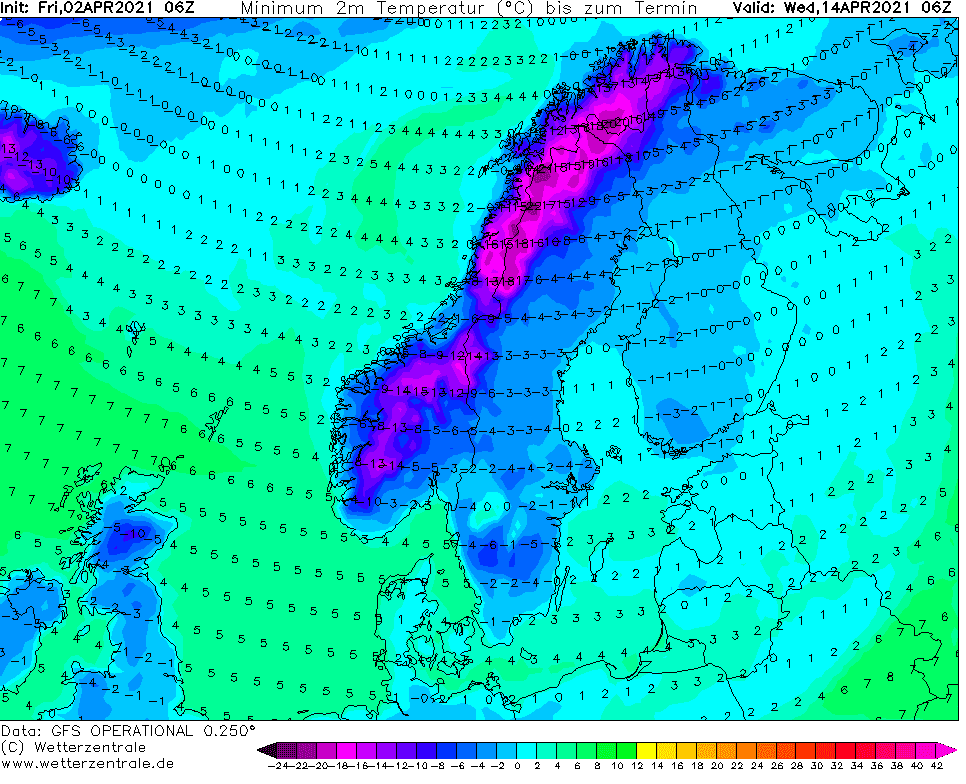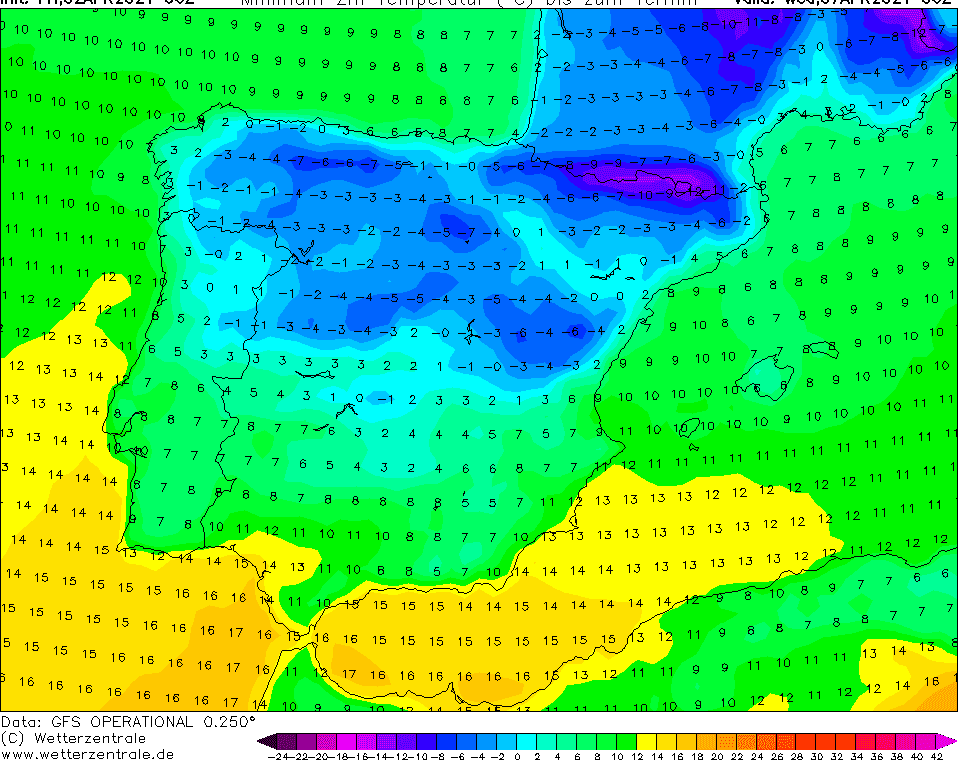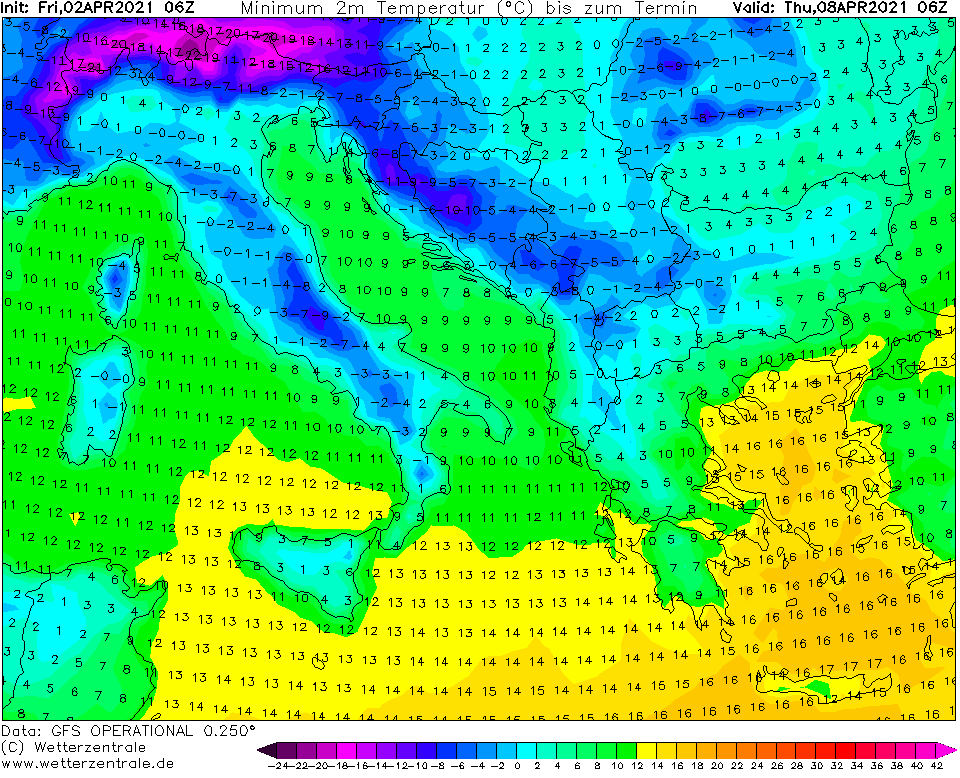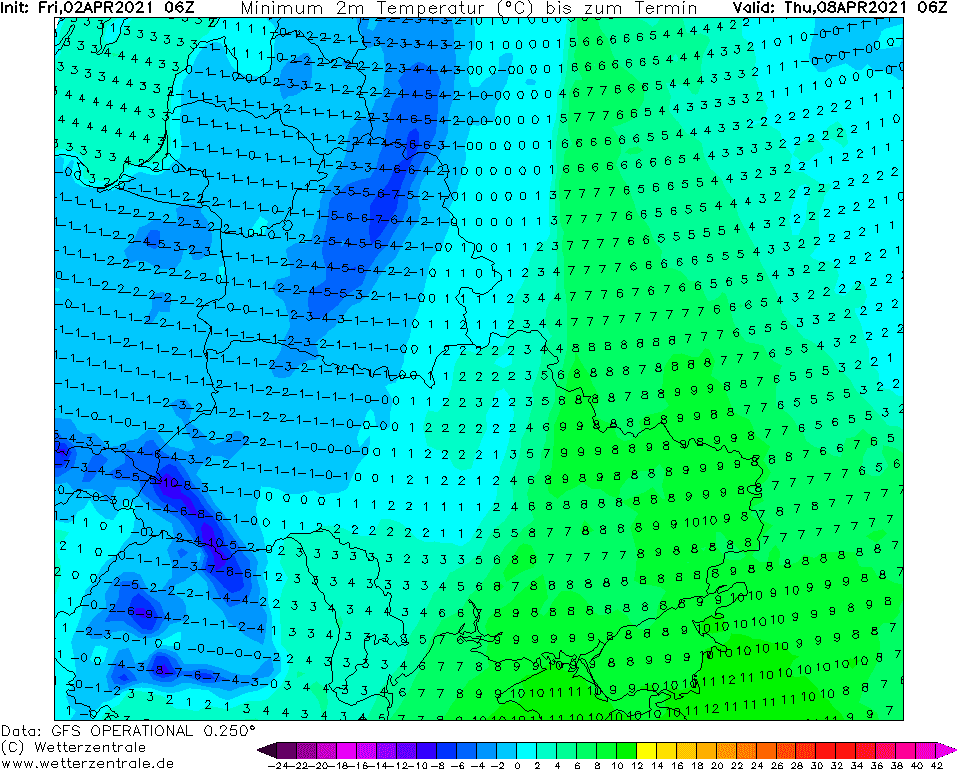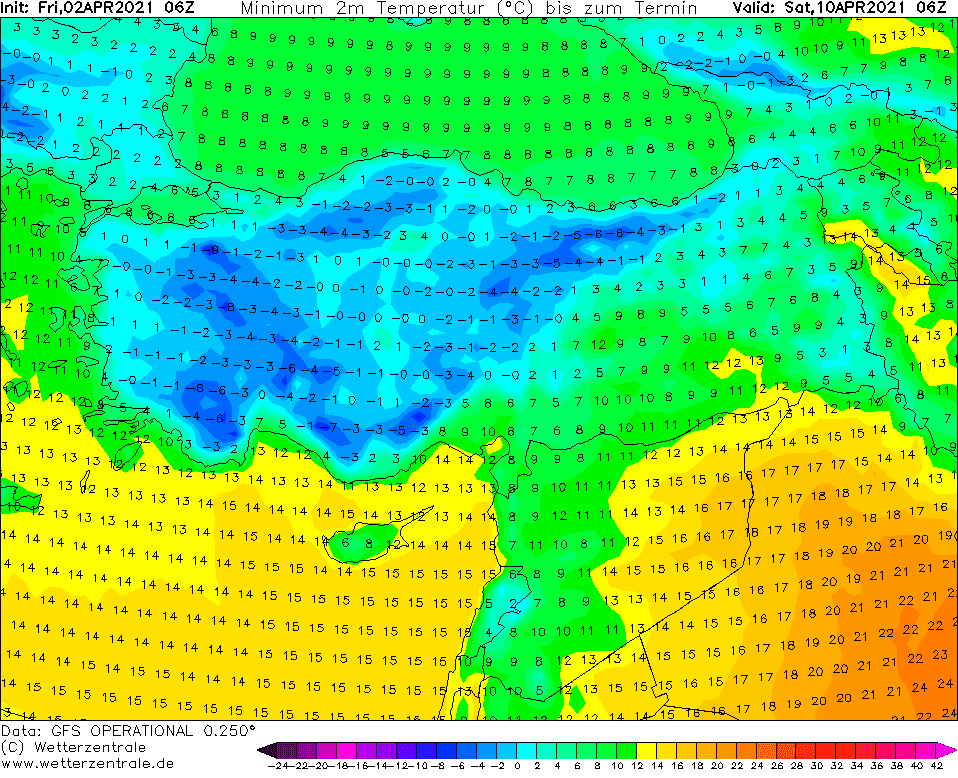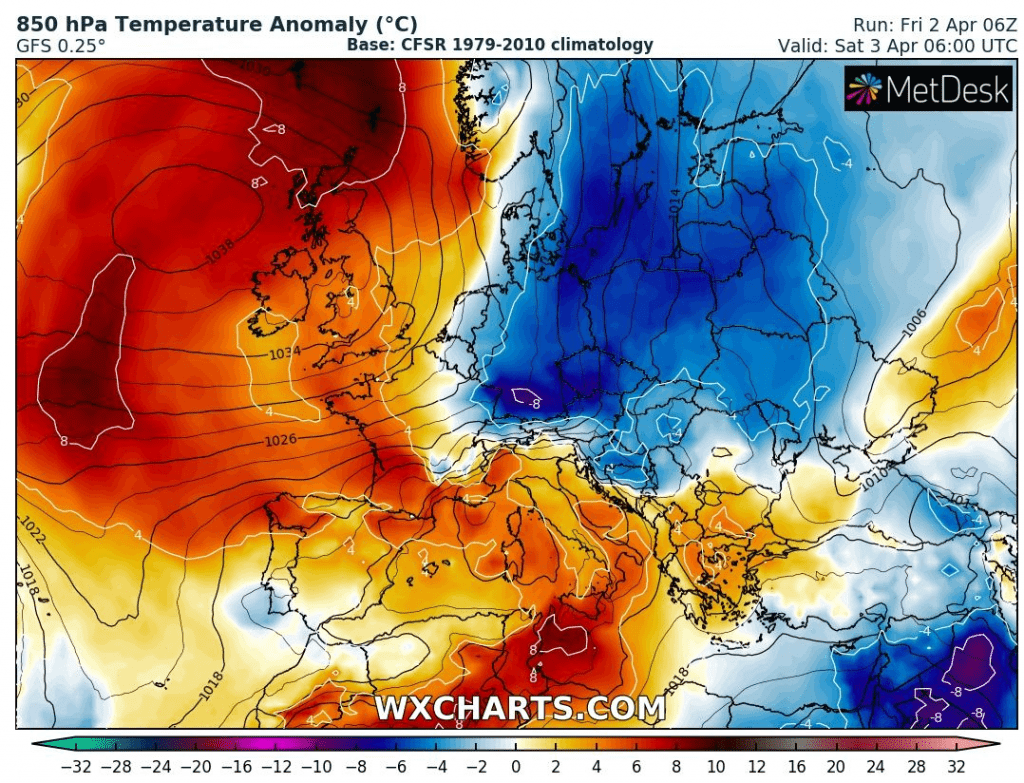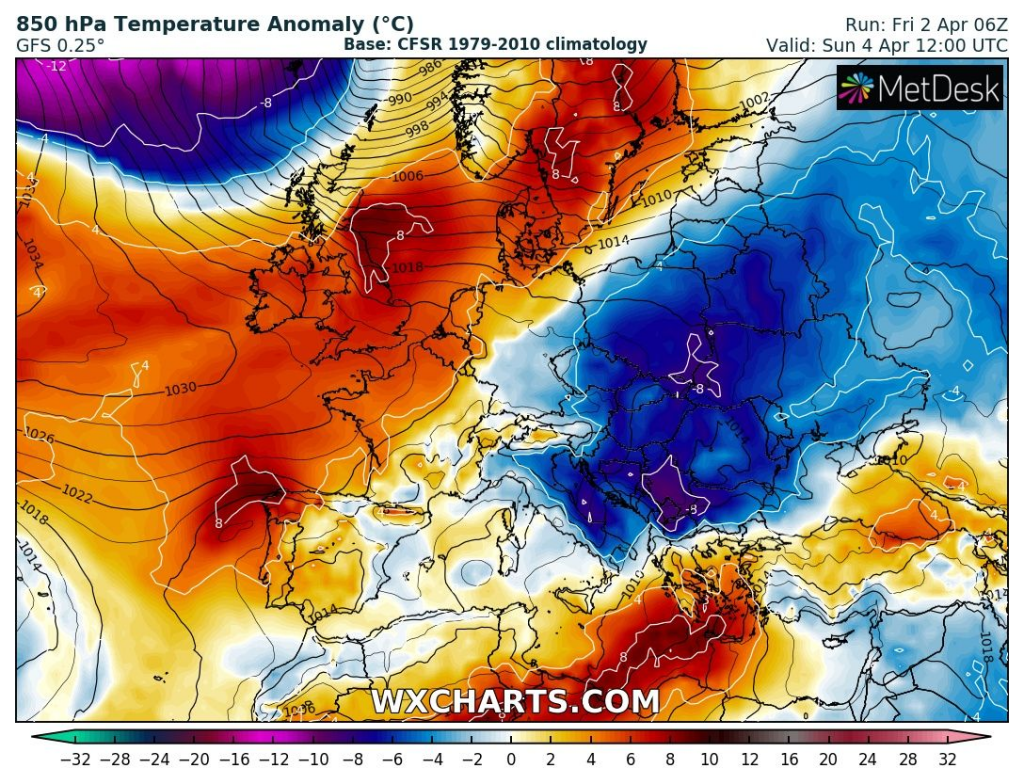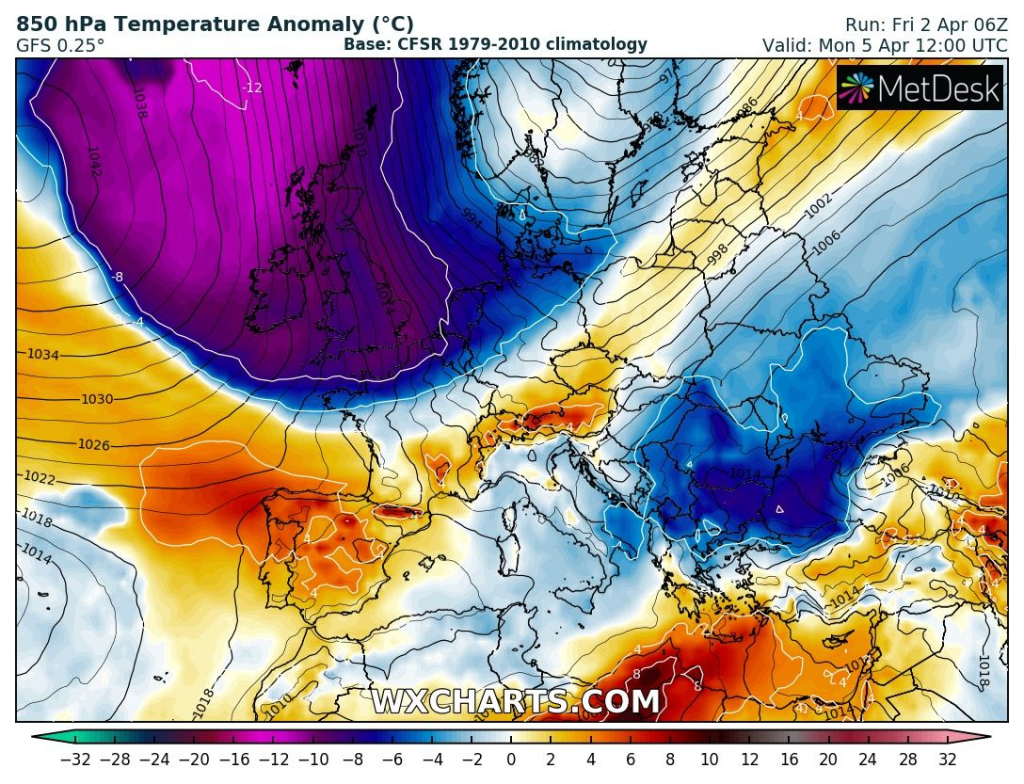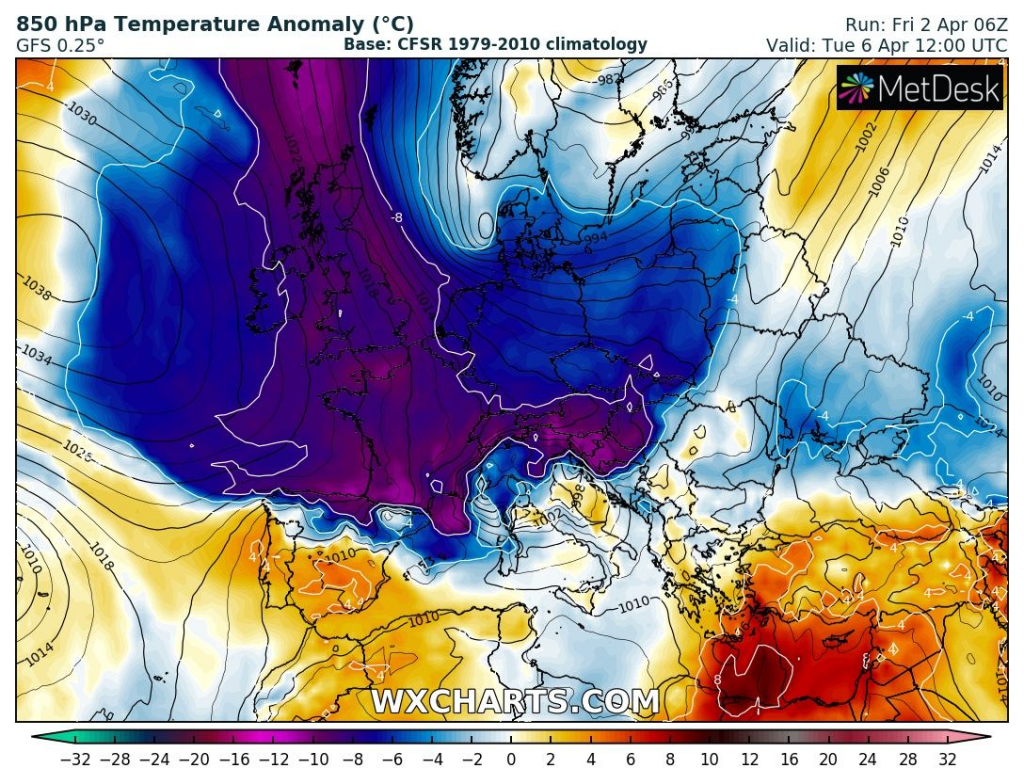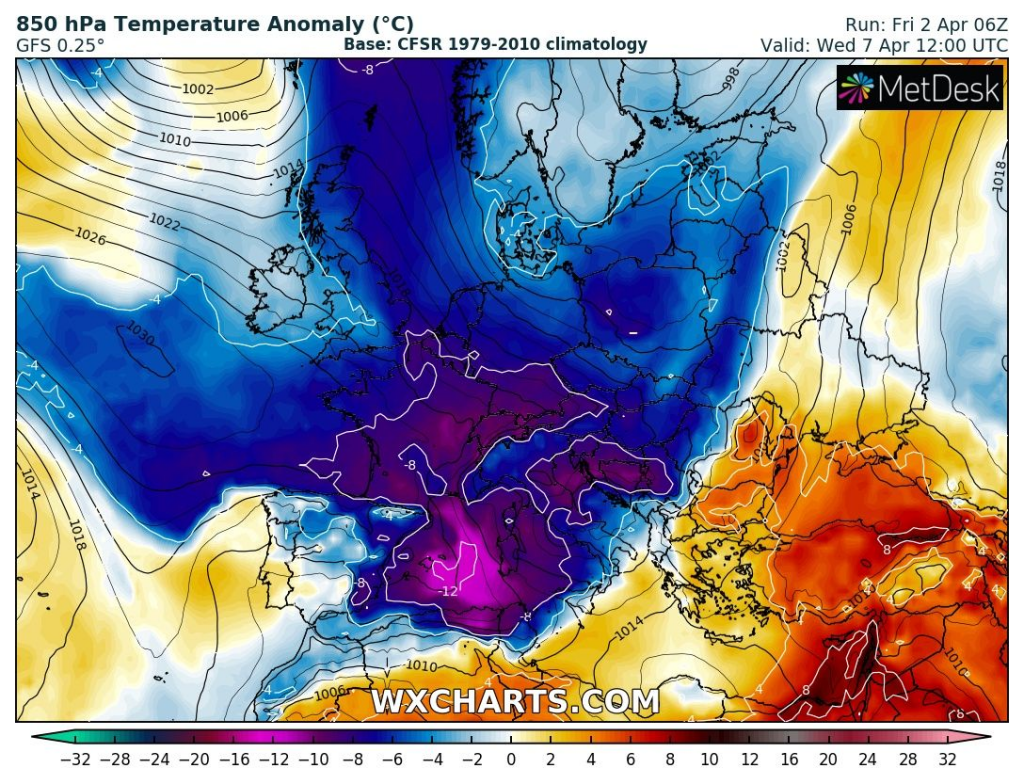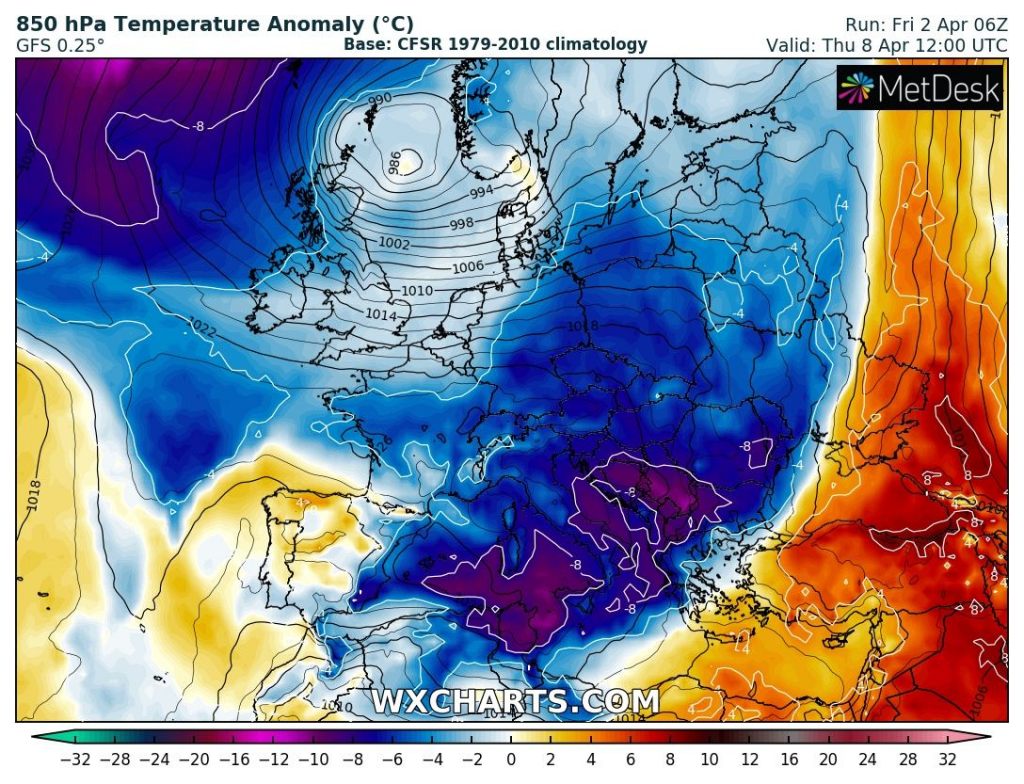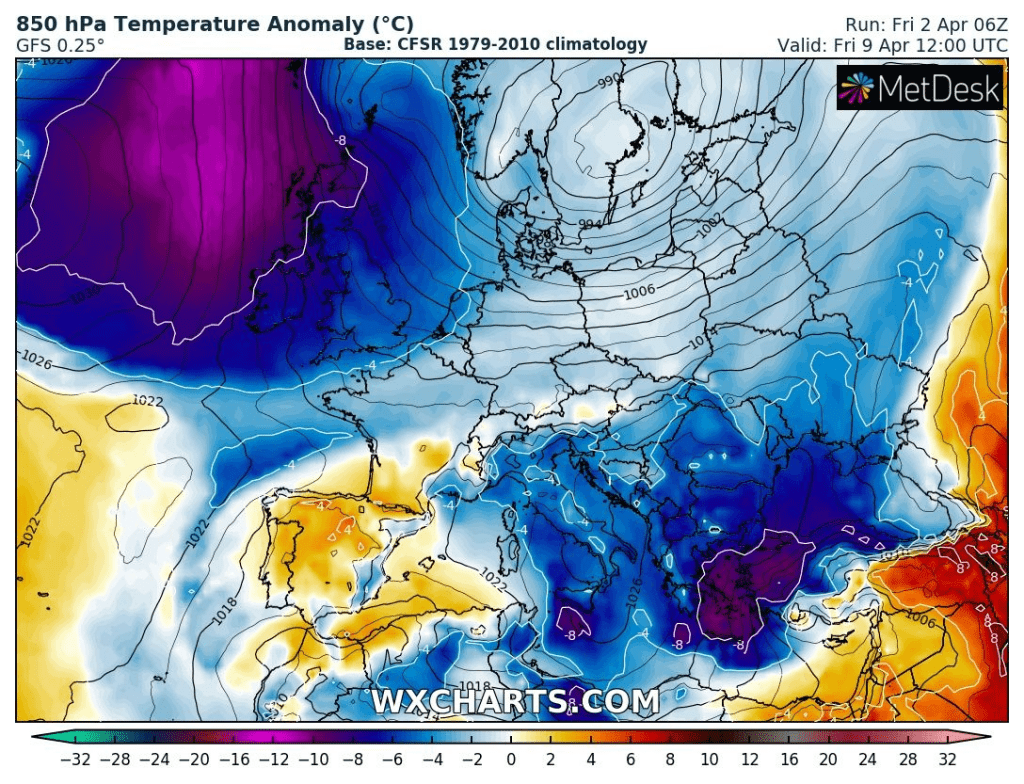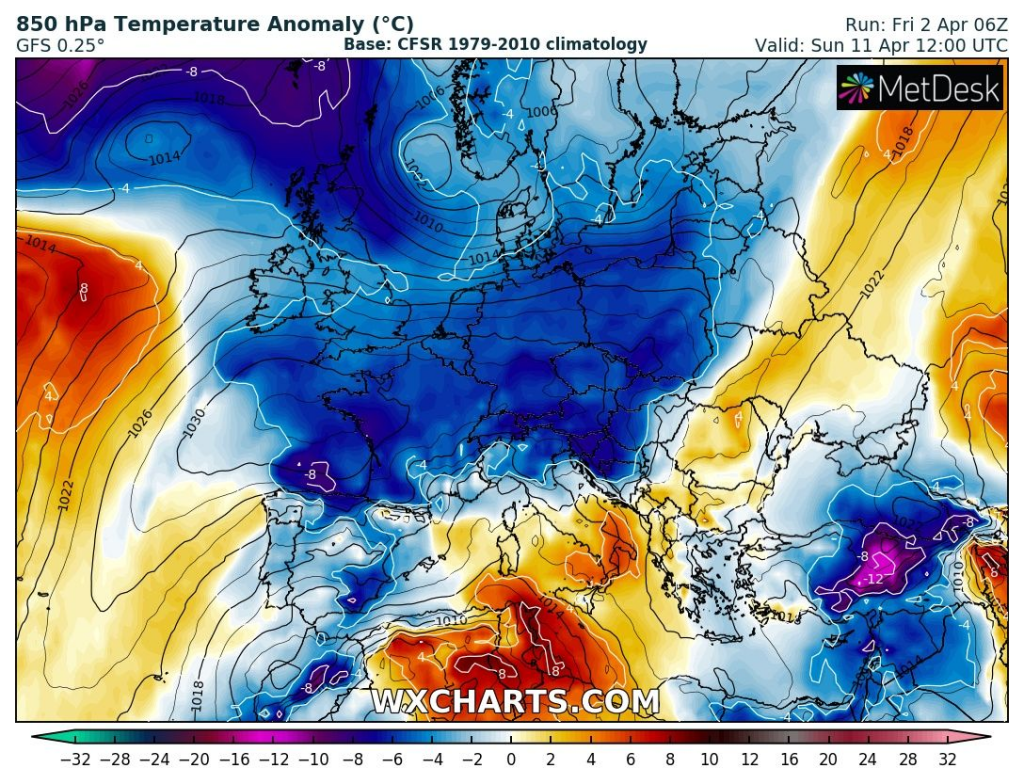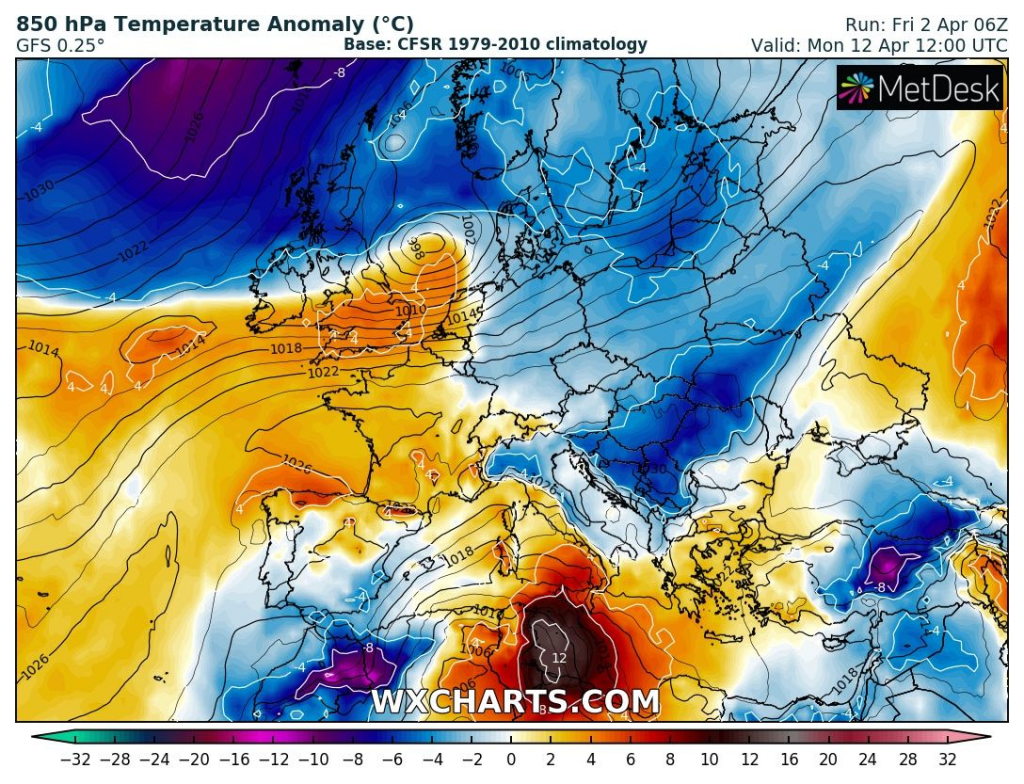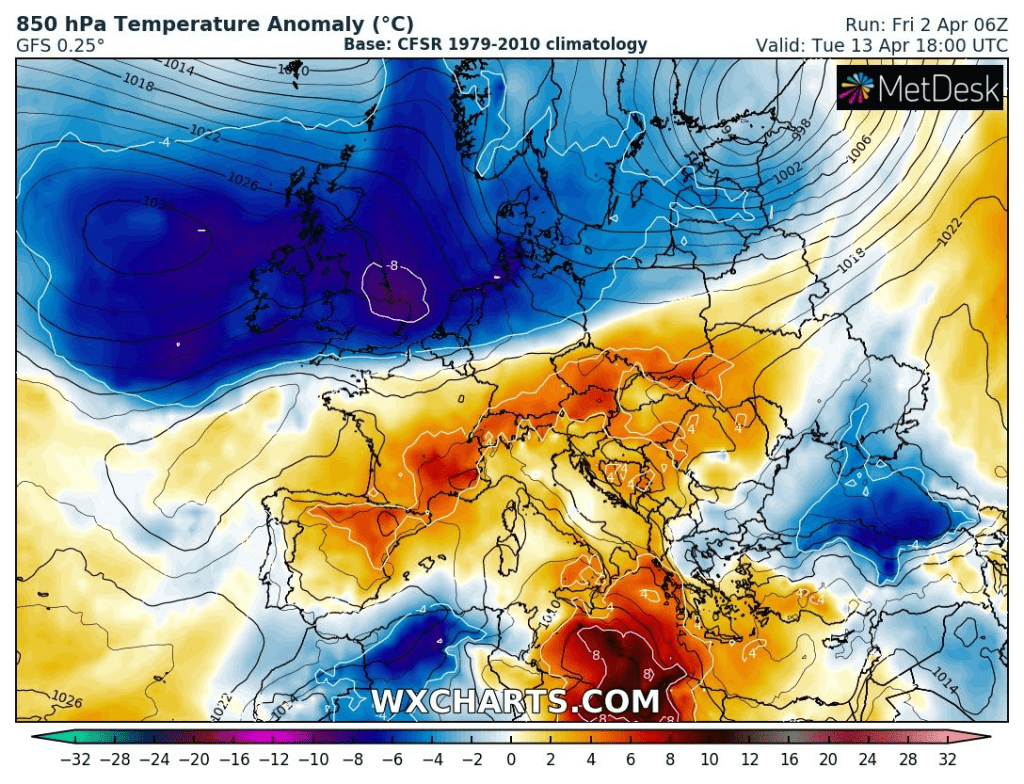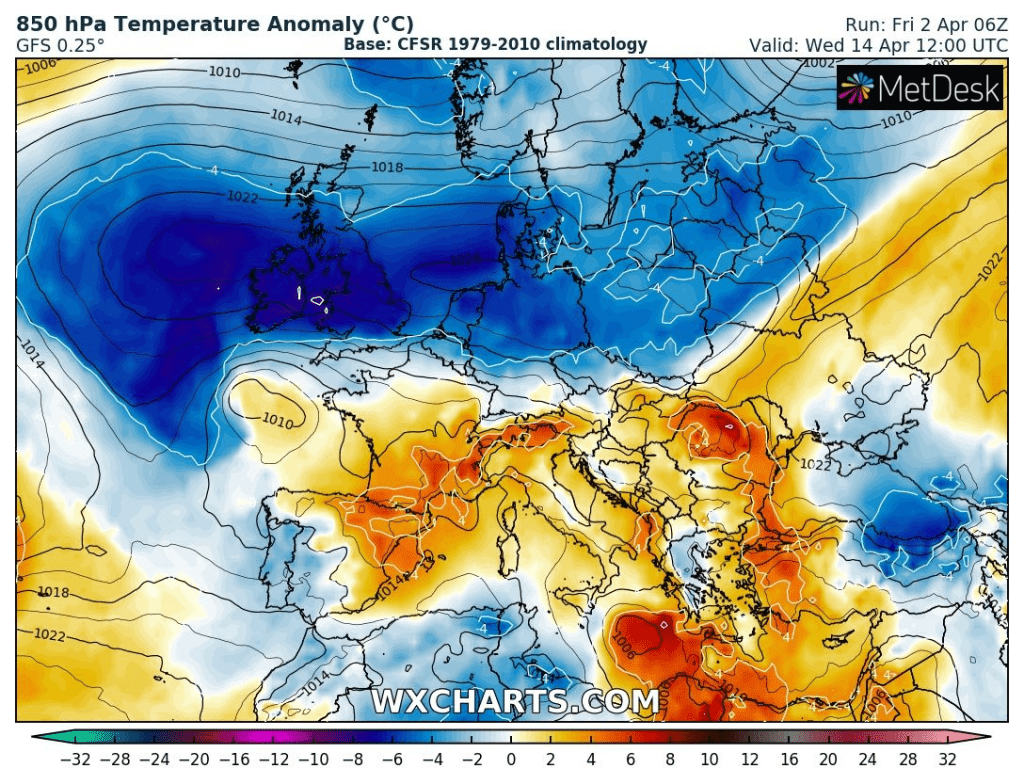 Read more:
Man in High Tatras was hit by lighting! Heavy storms in the Alps and Carpathians after another hot day! | mkweather
IMD warned before deadly heatwaves from April to June: Markapuram +45,9°C, Bhubaneswar +44,6°C, Delhi +40,1°C | mkweather
Big heatwave for North America! | mkweather
Temperature in Indianapolis should drop to 20°F / -7°C: Record cold start of April possible | mkweather
Wednesday brings summer: Paris +27°C, Frankfurt aM +26°C, London +25°C, Wroclaw +24°C | mkweather
Canada under the snow, spring is coming very slowly | mkweather
India and Pakistan with heatwave, after floods and snow in the mountains | mkweather
Middle East almost +45°C, its very early, Central Asia +38°C already | mkweather
The UK -10°C, Greece +35°C? Extreme temperature differences across Europe after an Easter? | mkweather