The next coldwave in Europe will be drastic: temperature records, snow and extreme frosts!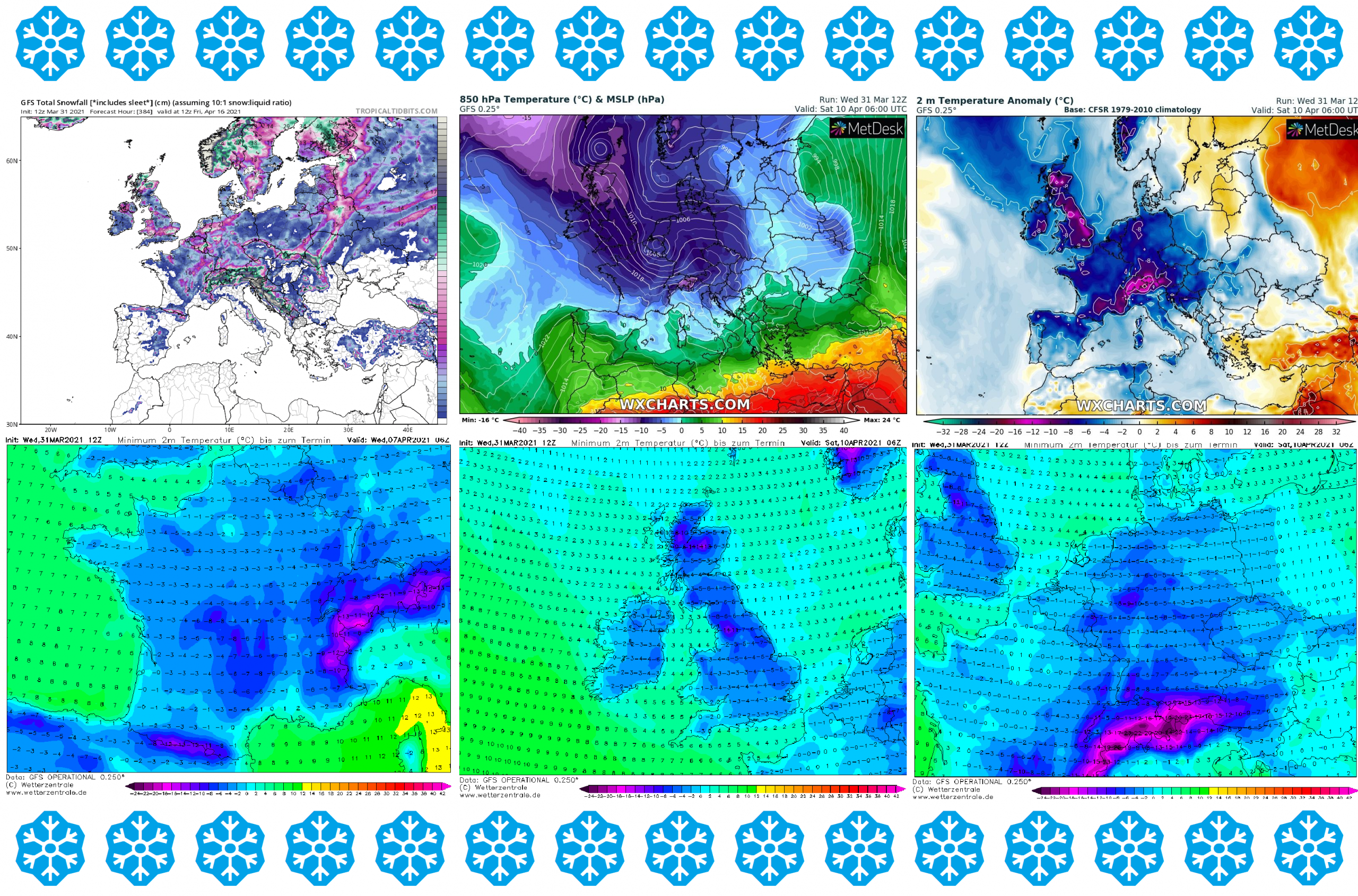 Already in series of the last articles we have warned before extreme coldwave, which will shift above Europe from Greenland after an Easter 2021, with the start in British Islands already on Easter Monday /https://mkweather.com/april-snow-hits-europe-coldwave-will-be-long-and-strong-snow/; https://mkweather.com/polar-vortex-brings-to-western-europe-10-day-coldwave-some-runs-expect-blizzard-for-central-parts-of-continent/; https://mkweather.com/blizzard-and-heavy-frosts-after-an-easter-europe-with-a-record-arctic-blast//.
This coldwave should bring surprises such as overcoming of all-time April cold national records /https://mkweather.com/the-uk-hits-the-coldest-april-weather-in-history-all-time-record-154c-should-be-overcame-record//.
Extremely cold air with Greenland´s origin will shift above Europe on the back side of part of polar vortex, thanks to declining indices of Arctic and North Atlantic Oscillation.
Contribution of La nina, which was peaking only a few weeks ago, in the Winter 2020/2021 on January, February, March and April 2021 coldwaves is not negligible, too.
According to the newest materials, an Arctic cold blast appears even stronger such as according to the last ones, with possible temperatures below -15°C in the UK and continental European basins and valleys with snow cover with a new possible all-time national April records.
Moreover, transition of the polar vortex above Europe will be associated with powerful snowstorm – in mountainous regions with blizzard conditions, in some lowlands with snow calamity and in other, including warm regions least with snow showers.
Extremely cold air mass will send an arm from Greenland up to the Alps, therefore, in the British Islands, France, Germany, Alpine countries, northern Spain, Benelux, Norway, Denmark and northern Italy should be the coldest, while parts of Central, Eastern and Northern Europe should be happy from milder conditions with snowfall.
The coldest conditions are forecasted around 10. April, although, already arrival of Arctic air mass will be since Monday, 5. April, very drastic and in northwestern Europe, T850 hPa will decrease below -10°C, what is common value for the coldest winter blasts in warmer NAO+ years.
Moreover, extreme coldwave is coming after period of extremely hot weather at the end of March 2021, when many national March records were overcame /https://mkweather.com/the-spain-323c-france-299c-germany-272c-the-netherlands-261c-theuk-247c-poland-243c-sweden-197c//. In the Spain, +32,3°C, in France, +29,9°C, in northern Italy +28,4°C, in Germany +27,2°C, in the Netherlands +26,1°C, in the UK +24,7°C, in Poland +24,3°C or in Sweden +19,7°C was on Wednesday, 31. March, measured.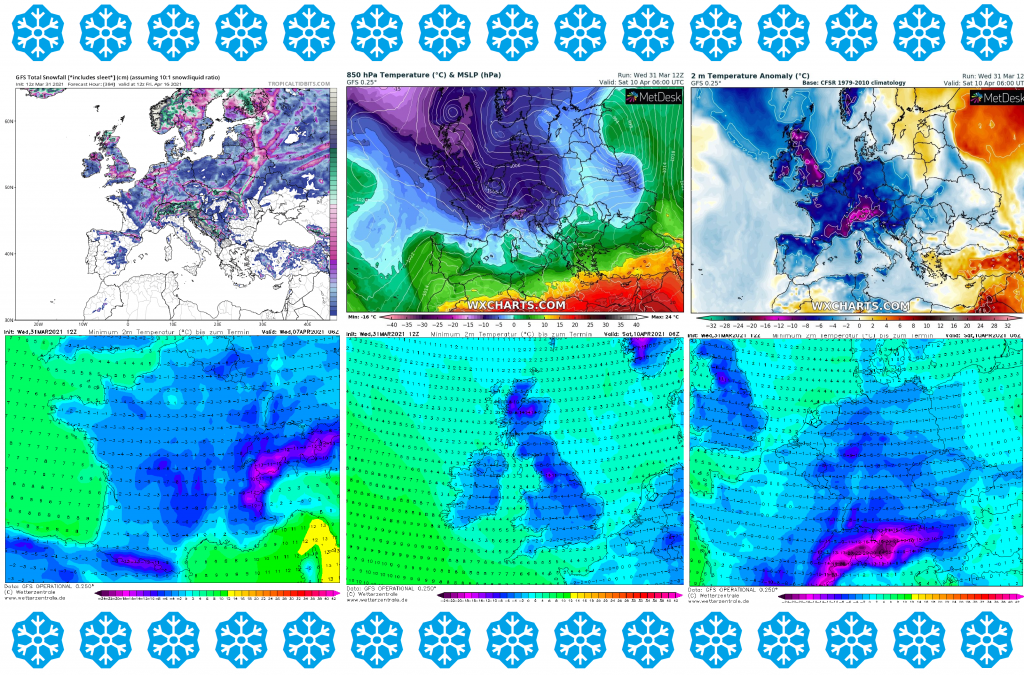 Infographics: wxhcarts.com, wetterzentrale.de, tropicaltidbits.com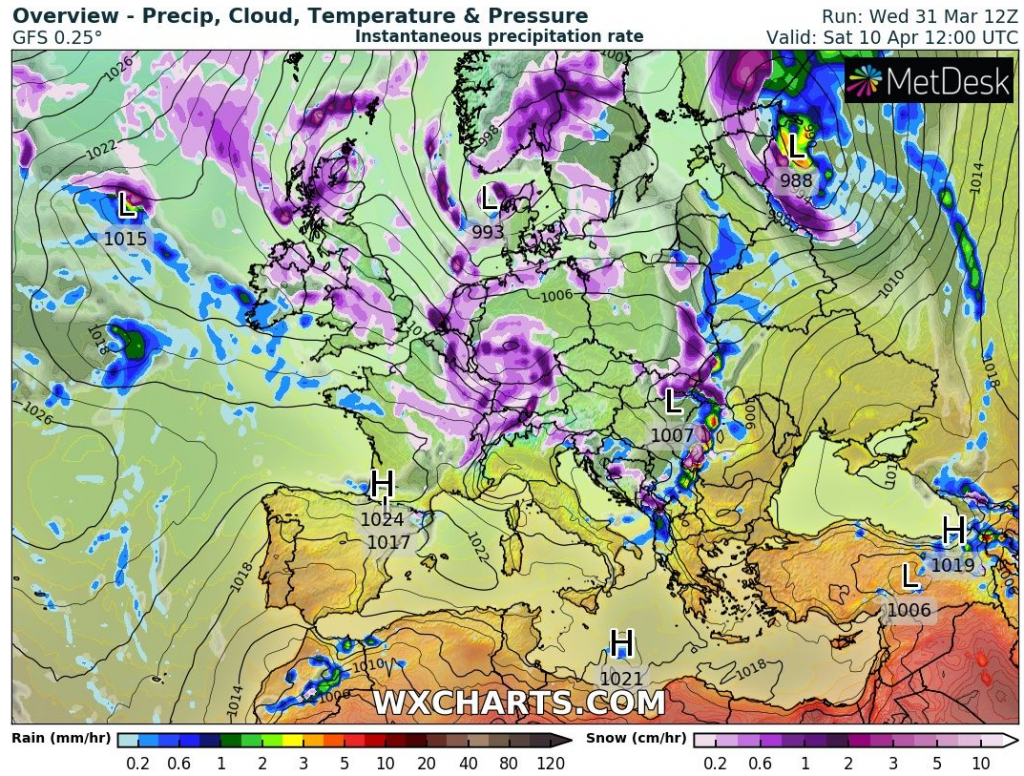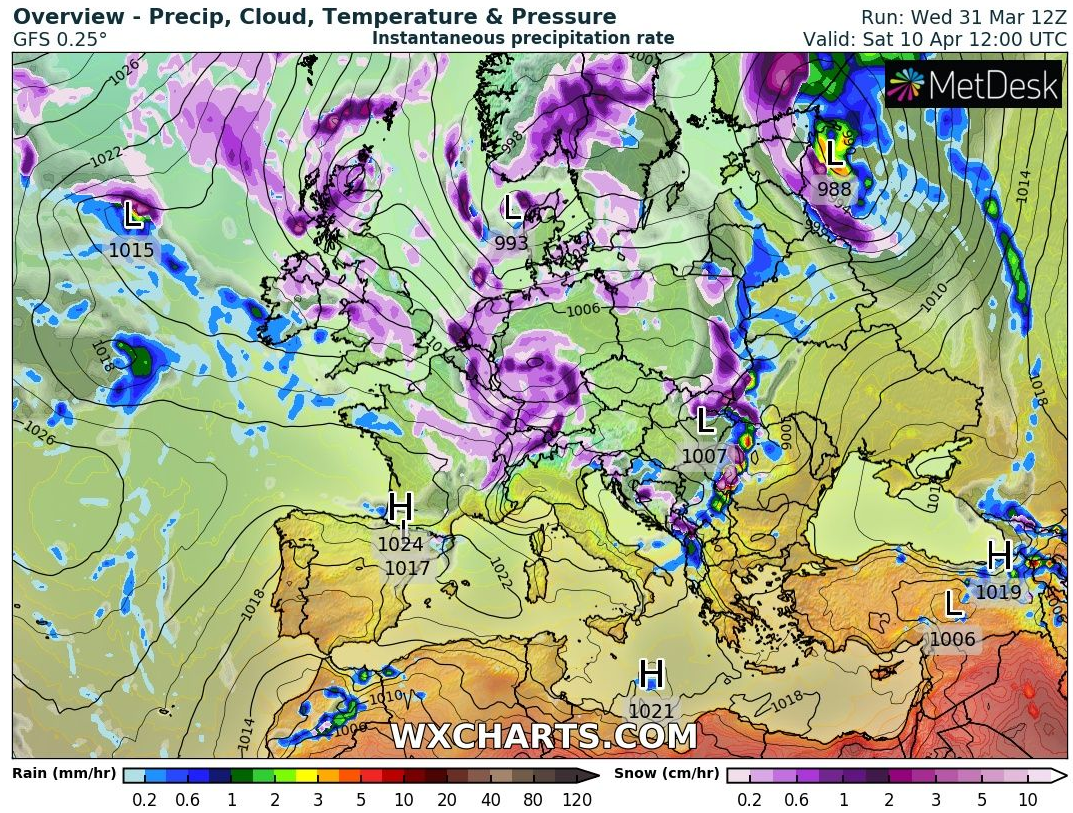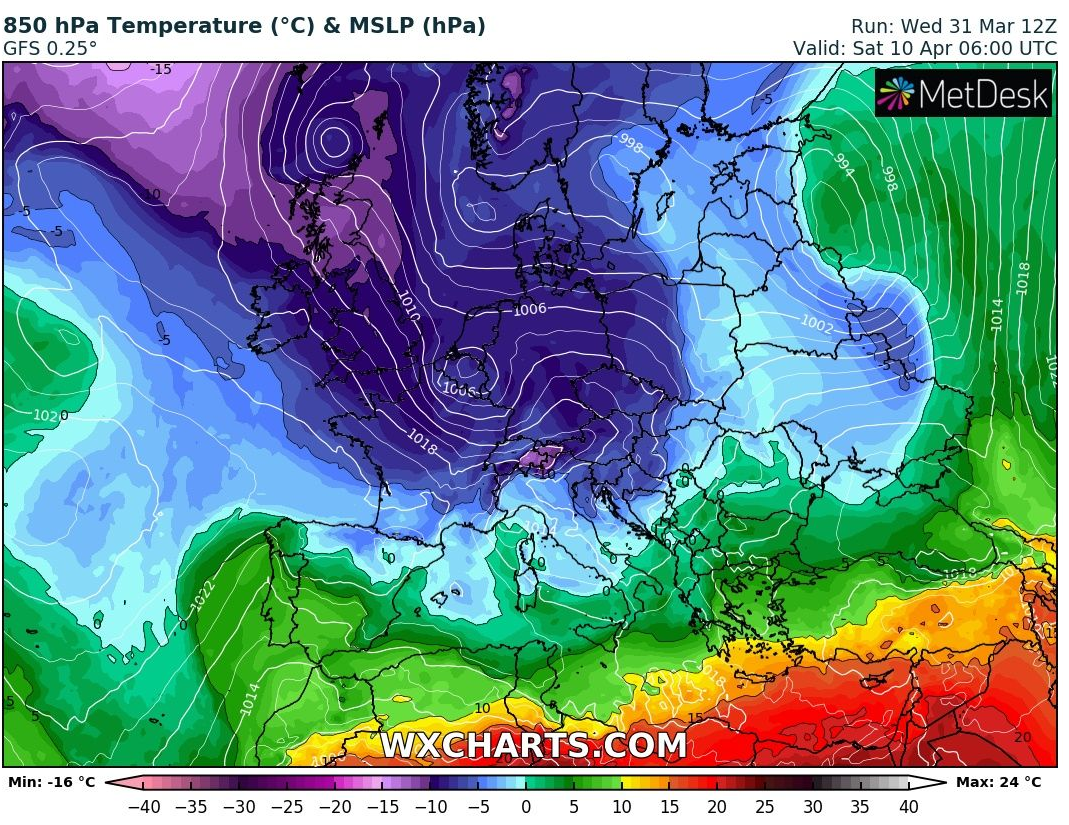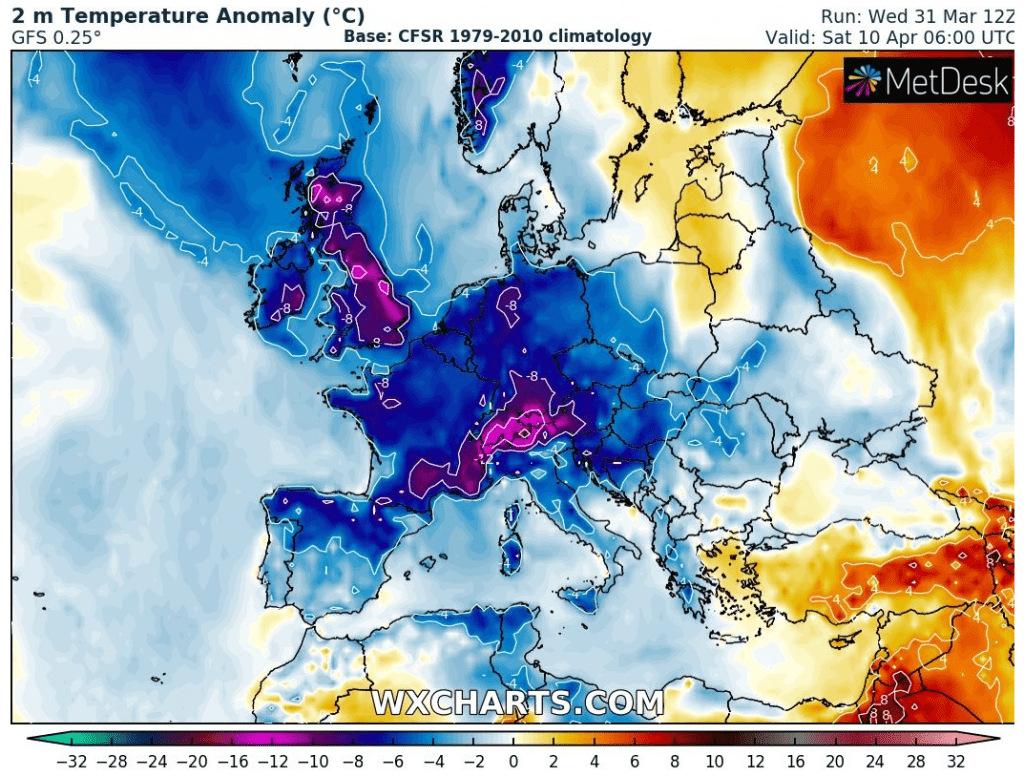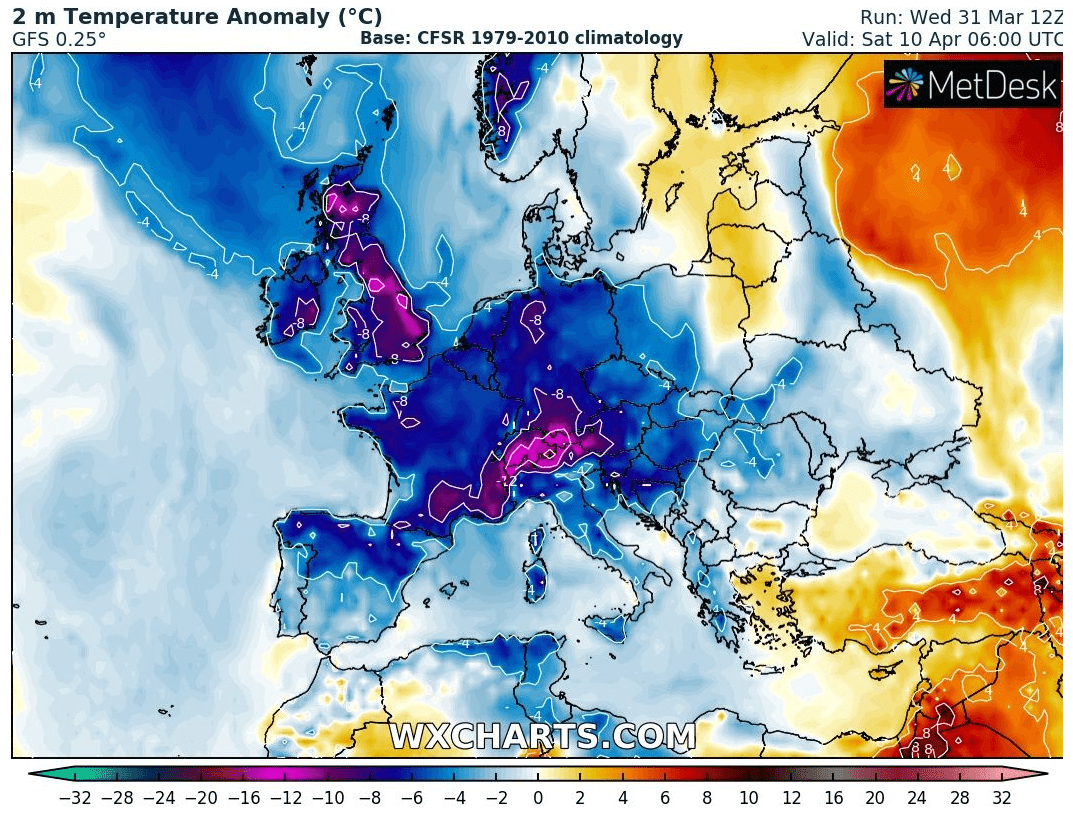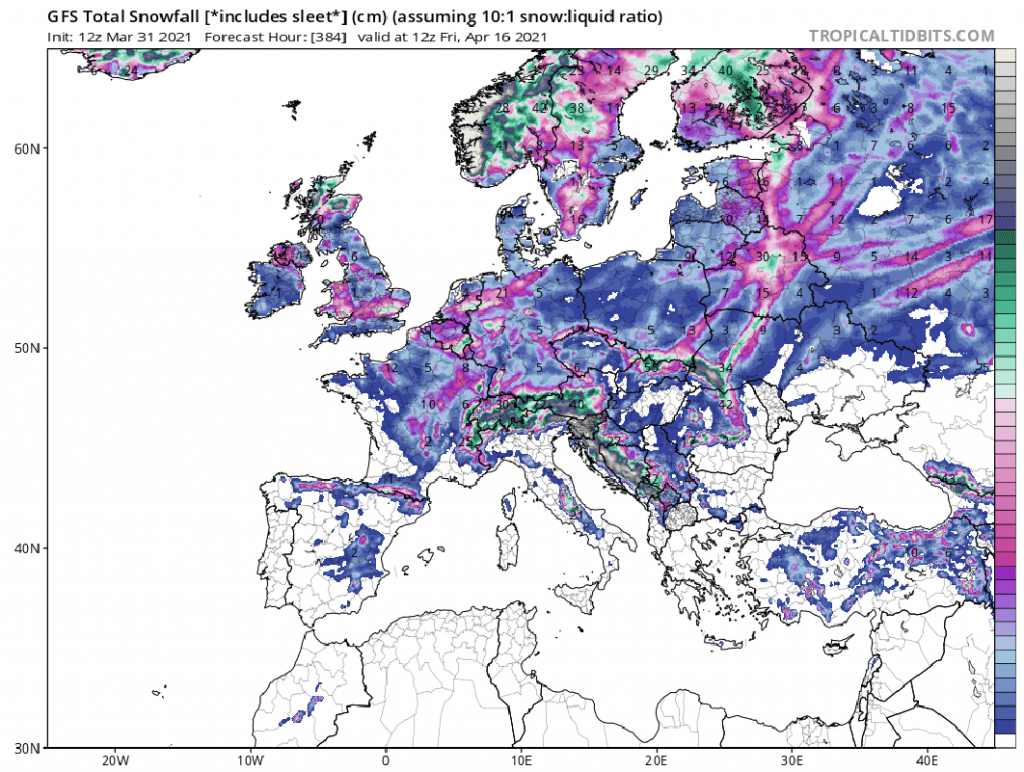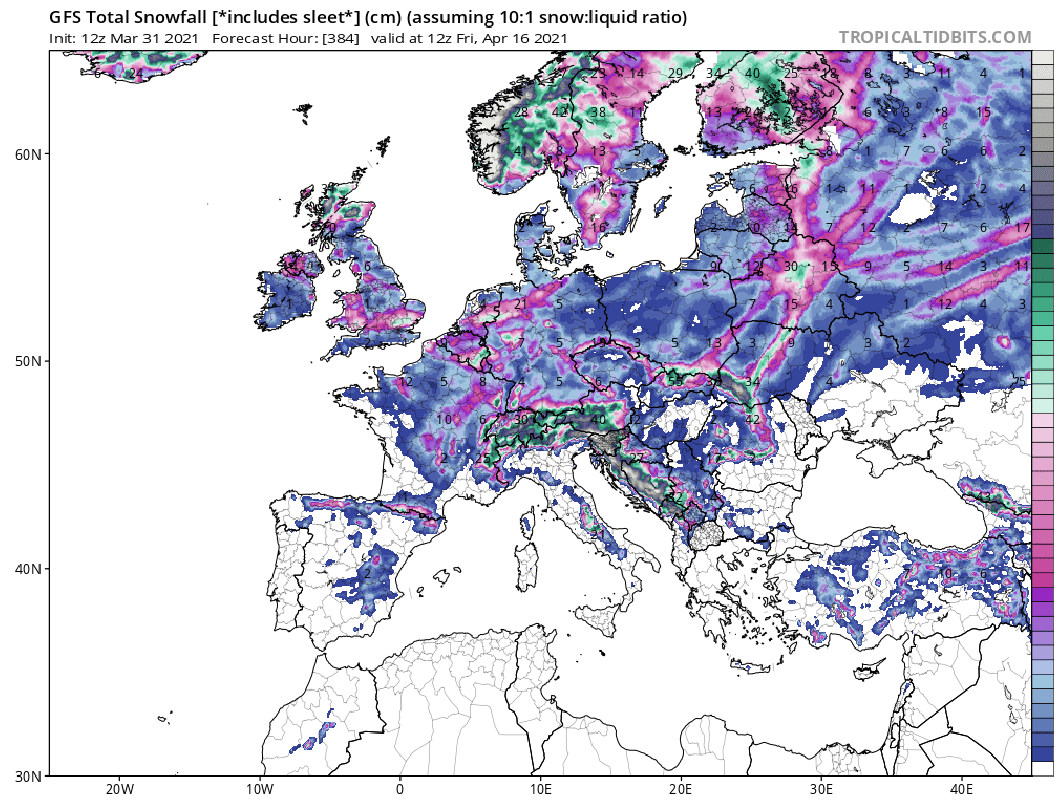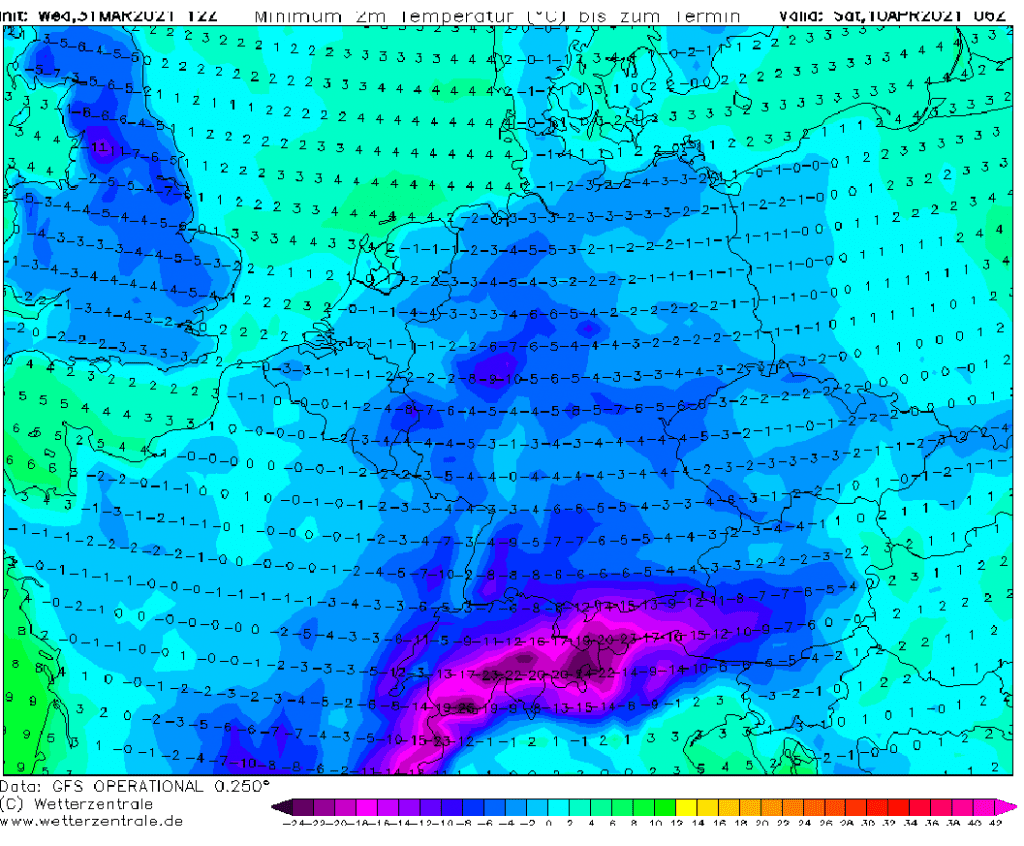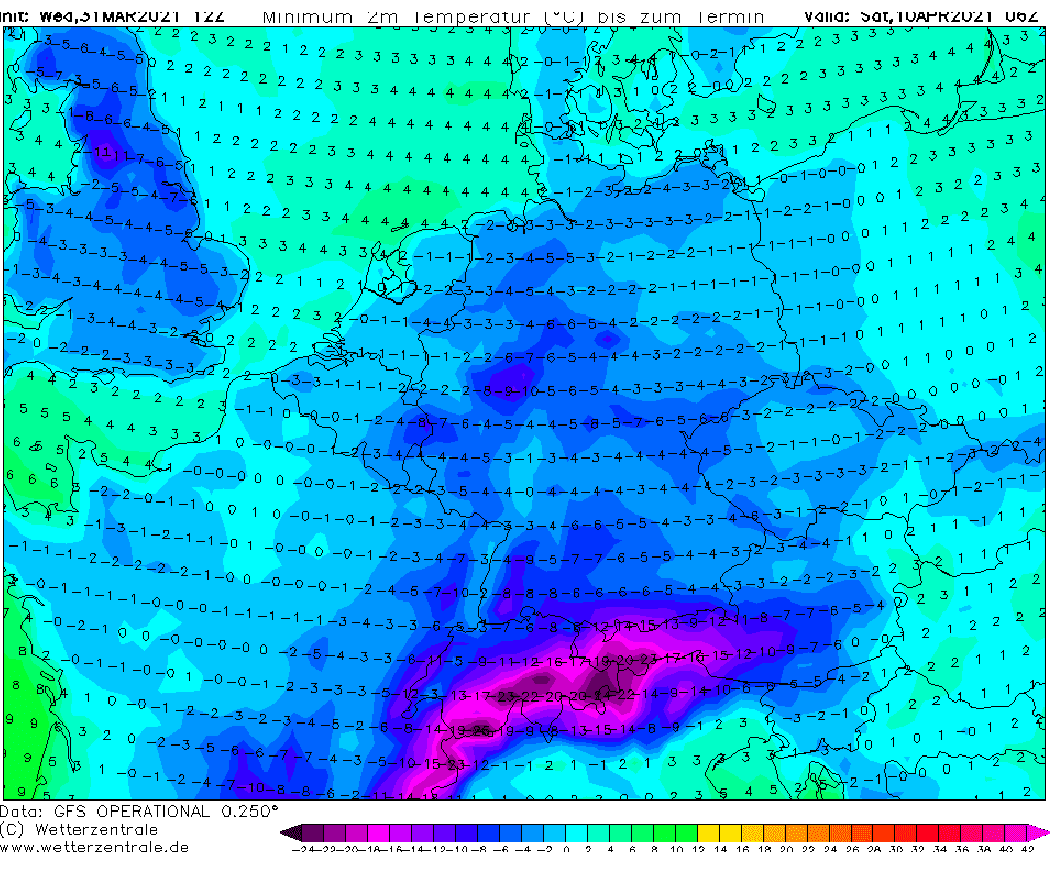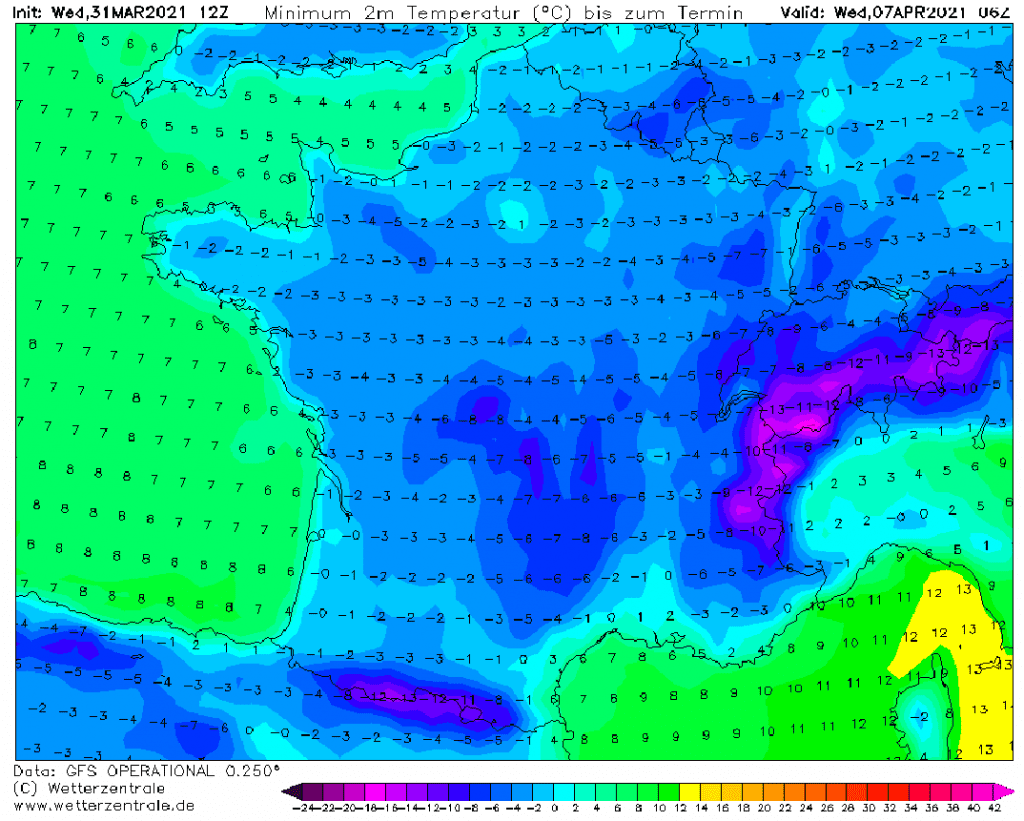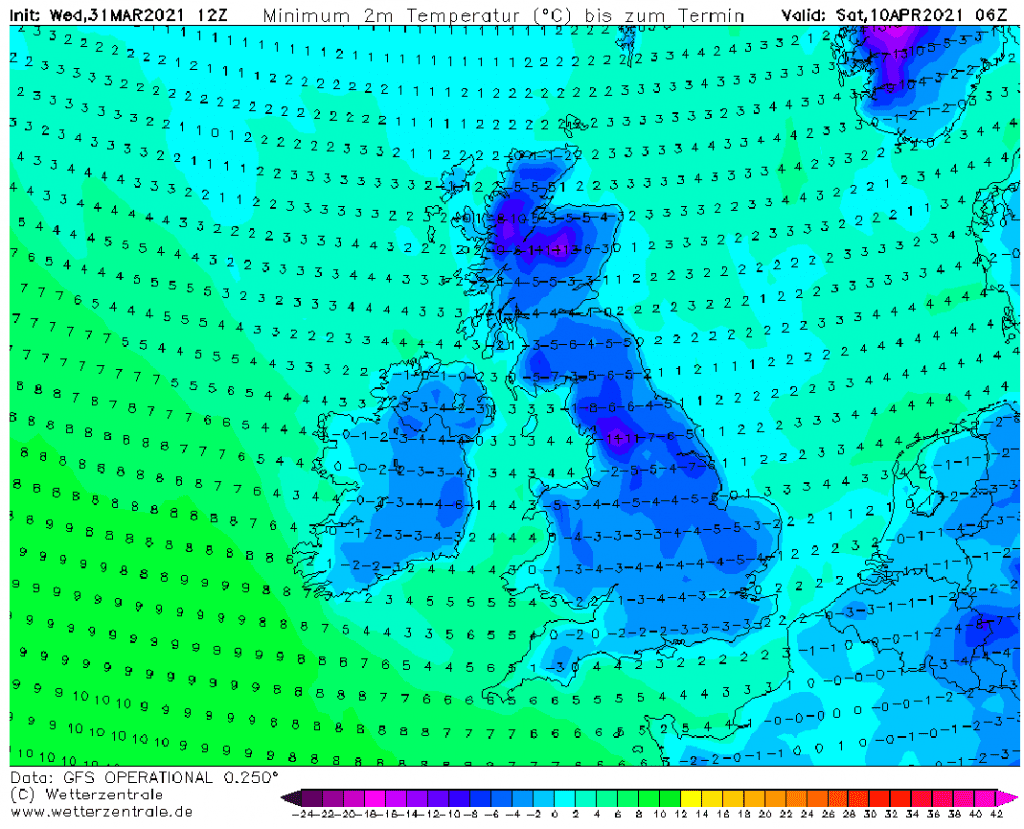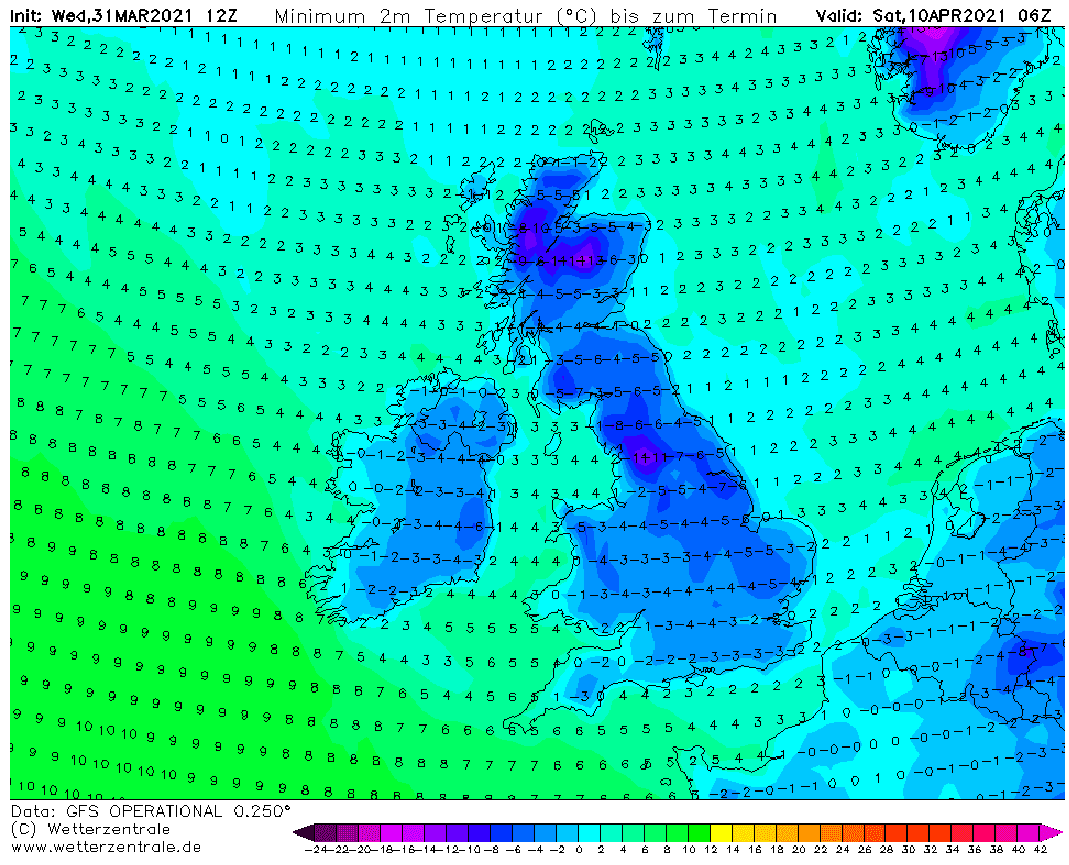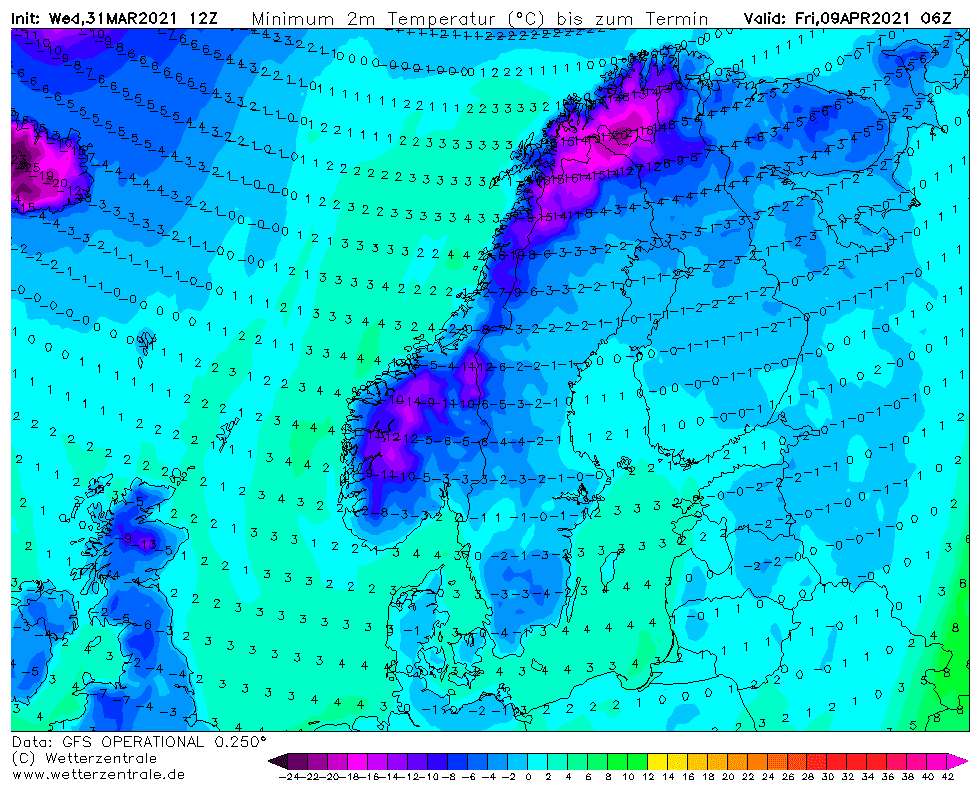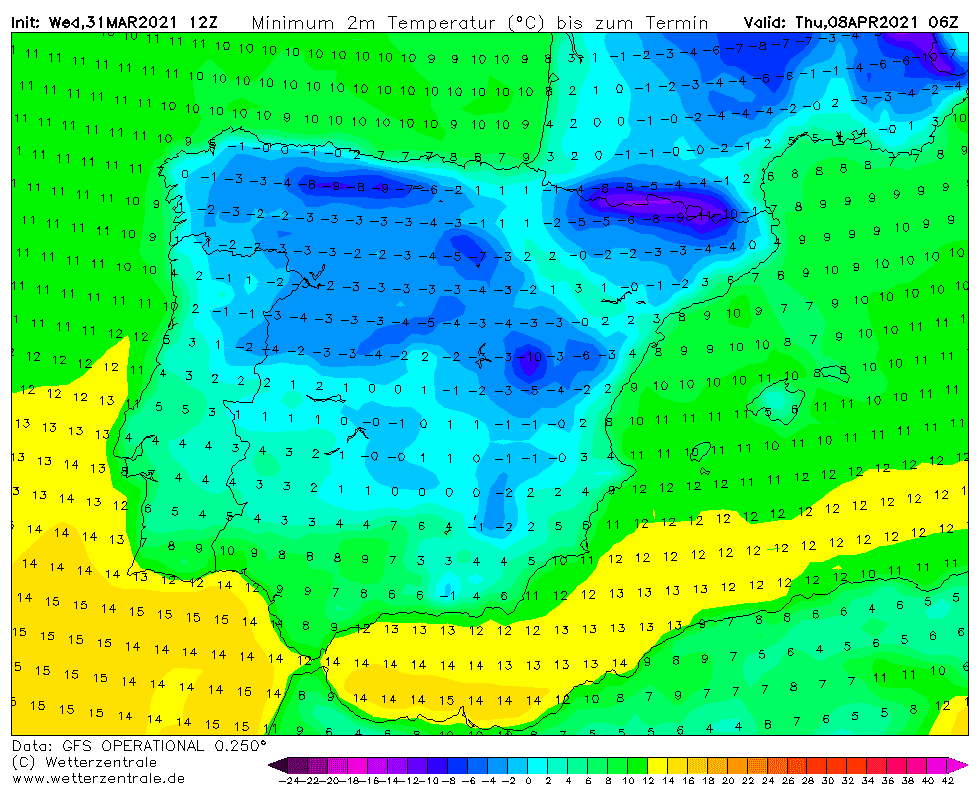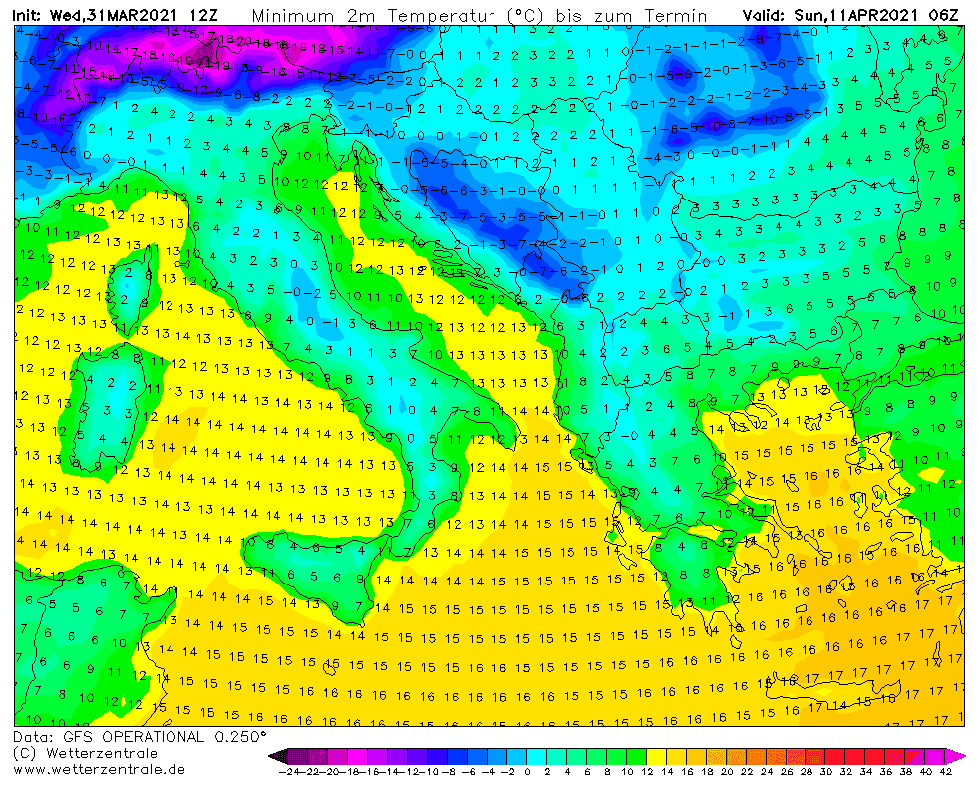 Read more:
Wednesday brings summer: Paris +27°C, Frankfurt aM +26°C, London +25°C, Wroclaw +24°C | mkweather
Canada under the snow, spring is coming very slowly | mkweather
India and Pakistan with heatwave, after floods and snow in the mountains | mkweather
Middle East almost +45°C, its very early, Central Asia +38°C already | mkweather
The UK -10°C, Greece +35°C? Extreme temperature differences across Europe after an Easter? | mkweather