Return of warm spring to Europe after 12. April, NAO+ between 15.-30. April expected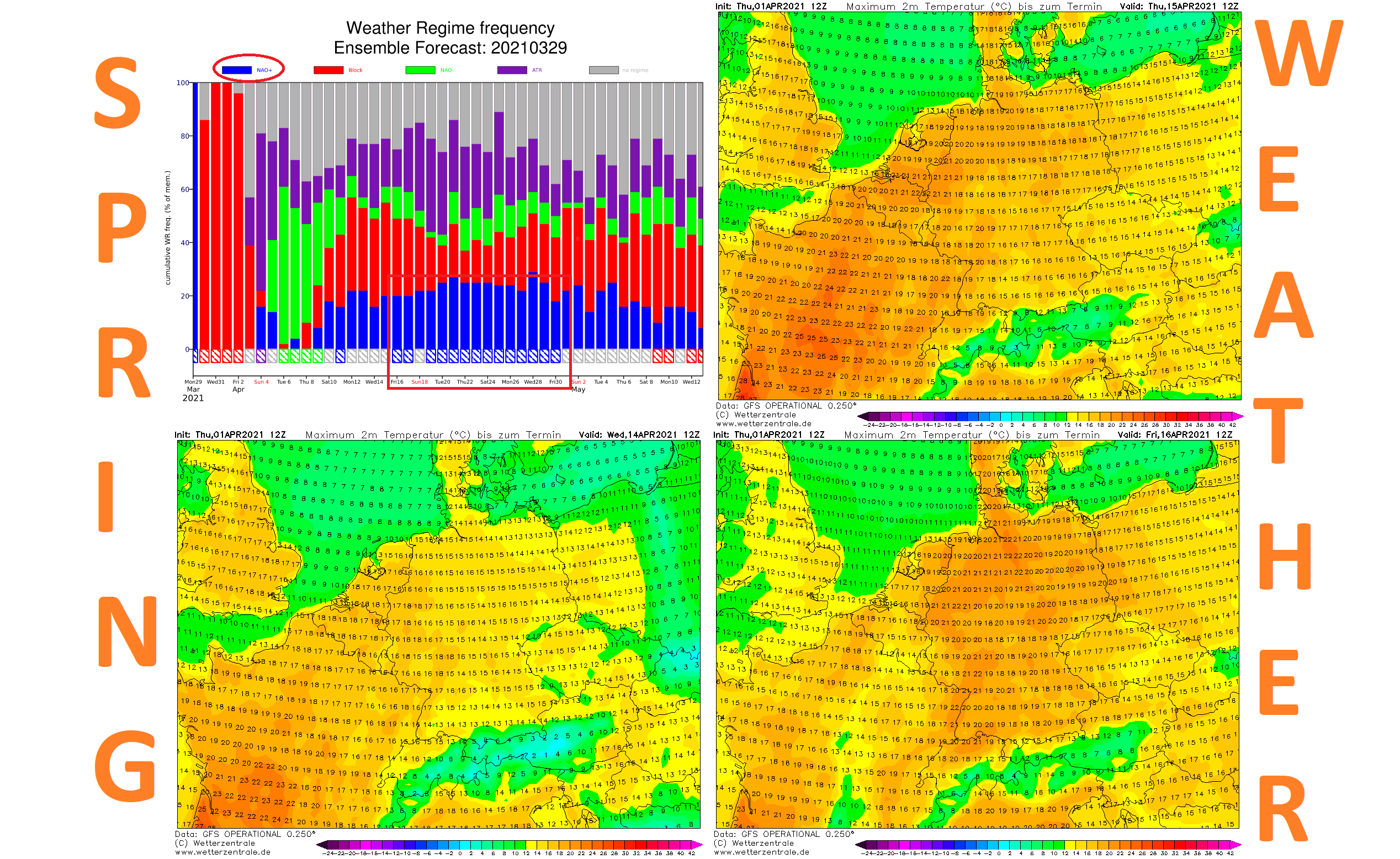 Outputs of GFS between 13.-17. April are already warm and ECMWF predicts warm and sunny NAO+ phase for Europe between 15.-30. April 2021.
After forecasted extreme coldwave in western half of Europe /https://mkweather.com/the-next-coldwave-in-europe-will-be-drastic-temperature-records-snow-and-extreme-frosts/; https://mkweather.com/the-uk-hits-the-coldest-april-weather-in-history-all-time-record-154c-should-be-overcame-record/; https://mkweather.com/april-snow-hits-europe-coldwave-will-be-long-and-strong-snow/; https://mkweather.com/blizzard-and-heavy-frosts-after-an-easter-europe-with-a-record-arctic-blast//, return of warm spring conditions, with summer days above +25°C is expected to come to Europe after 12. April 2021.
Maximum temperatures therefore already during the second April decade should reach +25°C and more in continental Europe, again.
Only one problem with Azores high above British Islands should be colder conditions in Scotland, Wales, Northern Ireland and Ireland, thanks to close position near Global Warming Hole anomaly above northern Atlantic /https://mkweather.com/little-ice-age-terrifying-predictions-of-gulf-stream-collapse-until-2030/; https://mkweather.com/gulf-stream-the-weakest-for-1600-years-northern-ireland-with-the-coldest-recorded-september-temperature-in-history//.
Little problem should be La nina and possible short unexpected NAO- phase, too – Earth is namely still relatively cold after extreme Winter 2020/2021 /https://mkweather.com/the-coldest-earth-for-7-years-strong-impact-of-la-nina-is-here//.
The start of May 2021 is traditionally very hot for continental parts of Eurasia on outputs below – heatwaves therefore should come not only from south, but too from east.
Meanwhile, in parts of Italy, Central Europe, Eastern Europe, Baltic region and Balkan, the next extremely warm day was observed on 1. April 2021 /a topic of the next article/ and extreme outputs of severe Arctic blast in Europe are confirming /the second planned Mkweather article in a row/.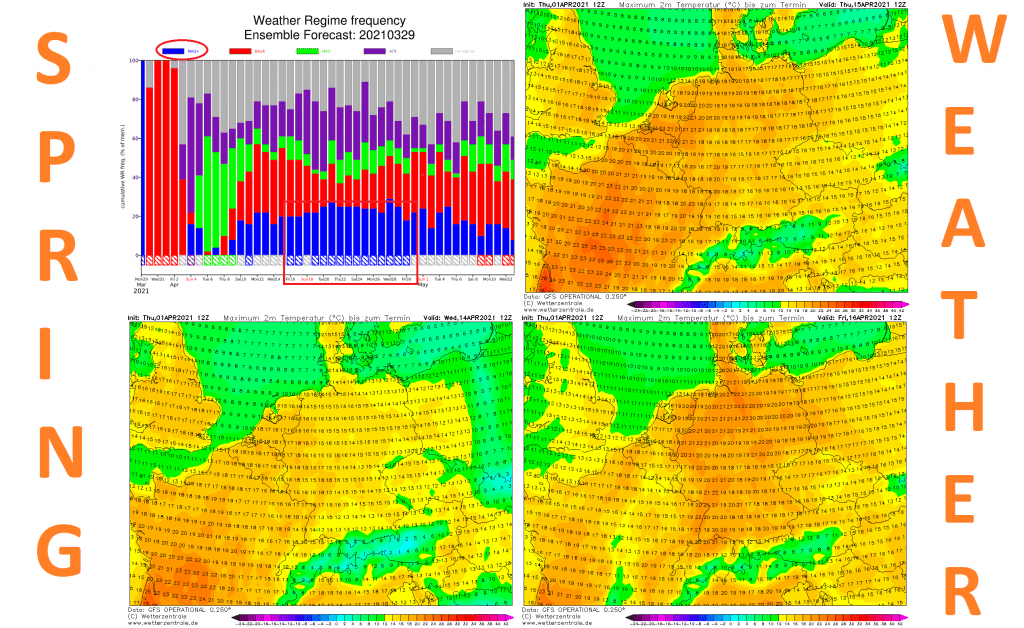 Infographics: wetterzentrale.de, wxcharts.com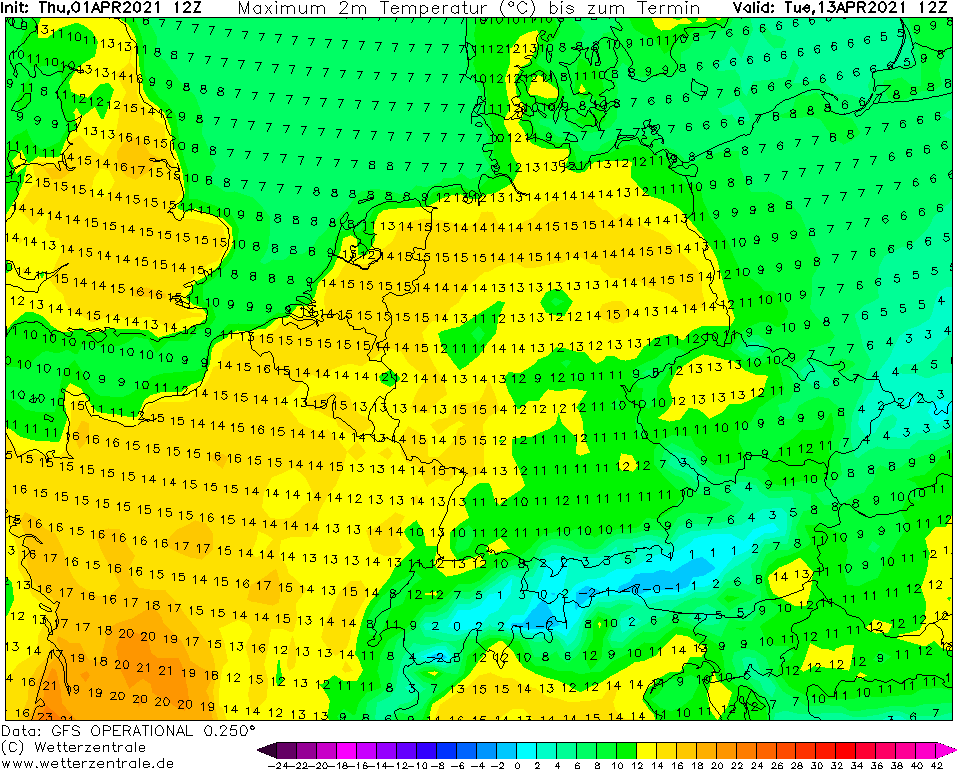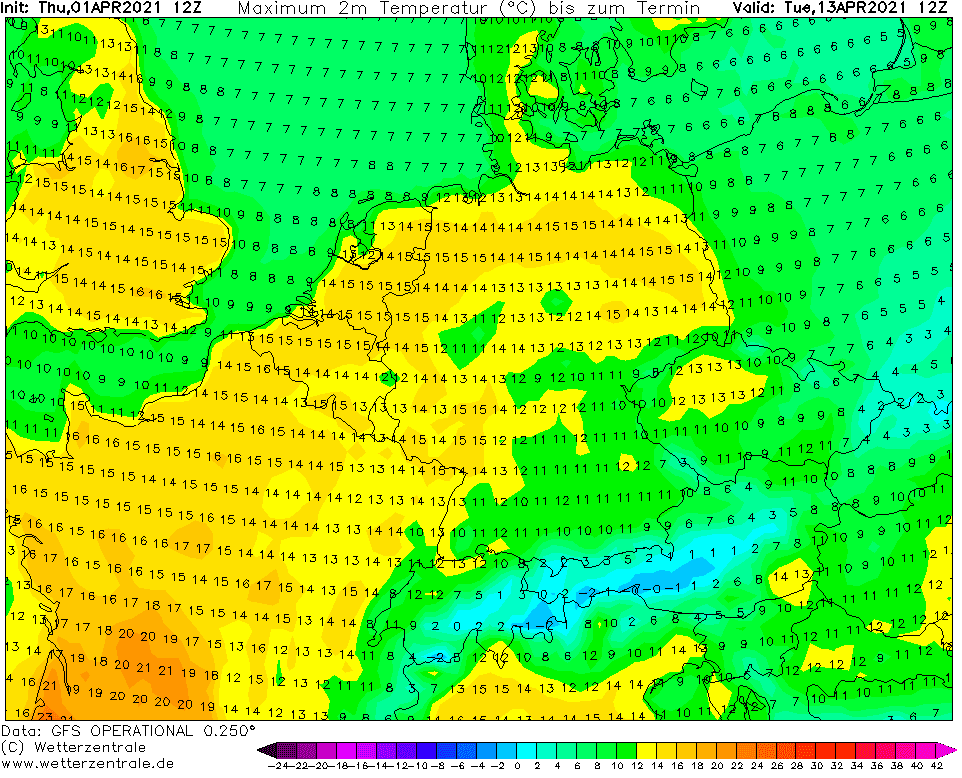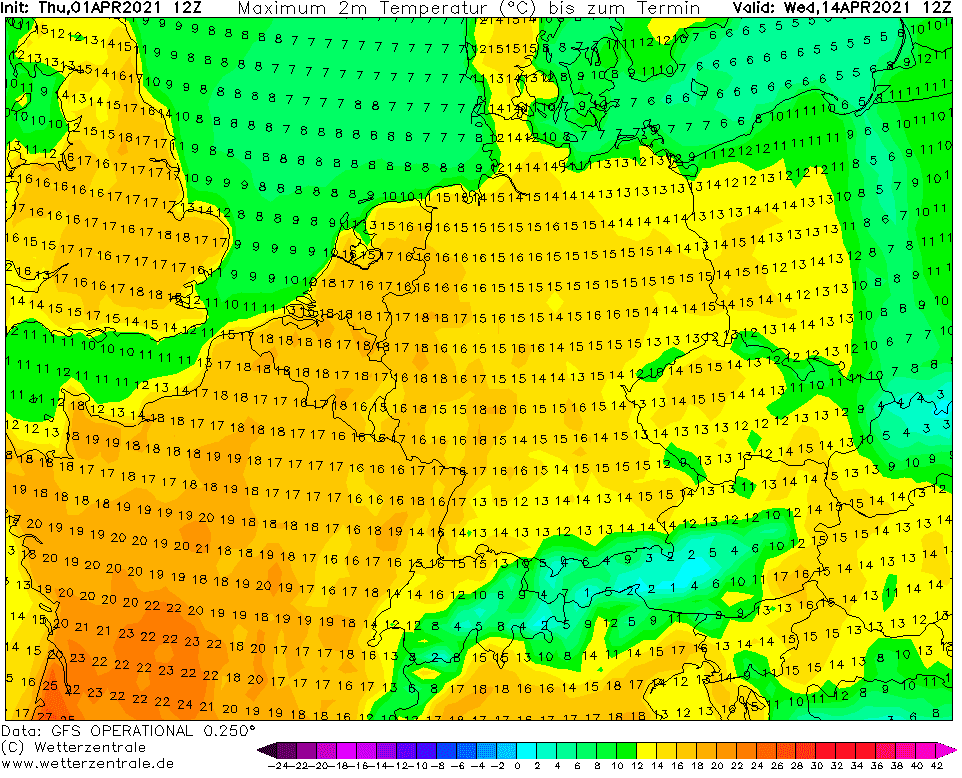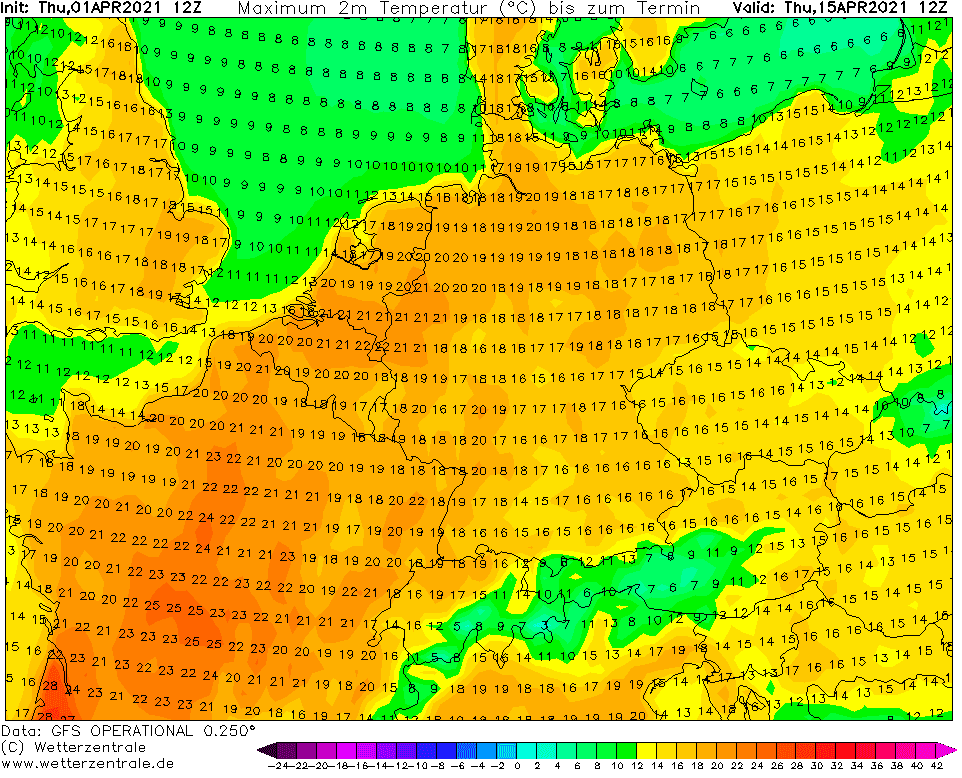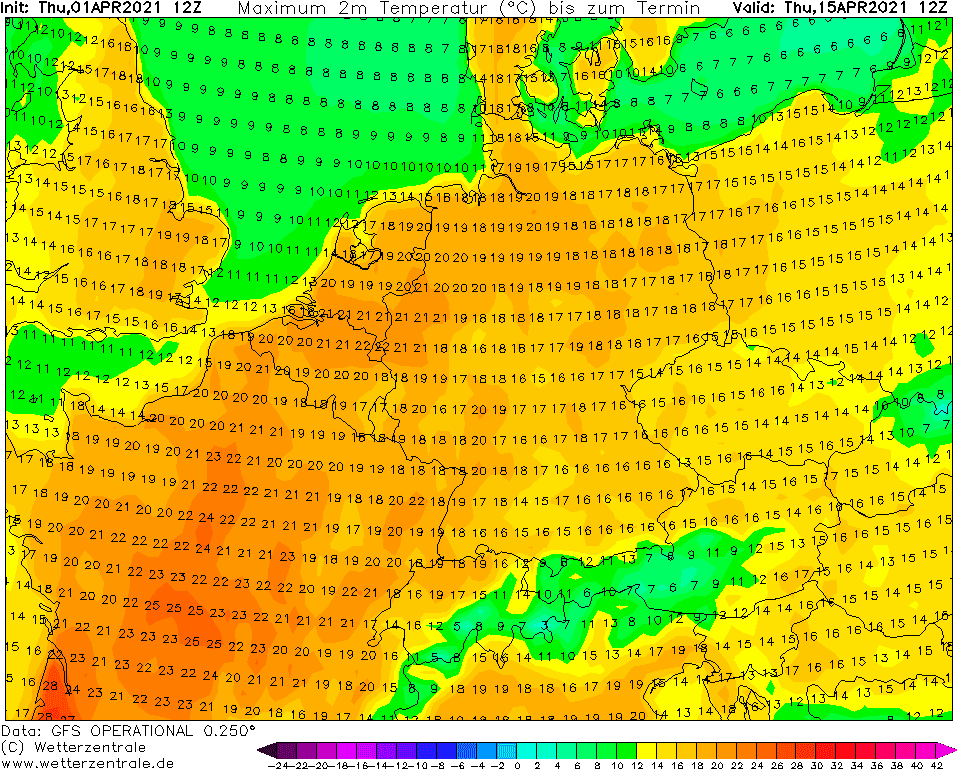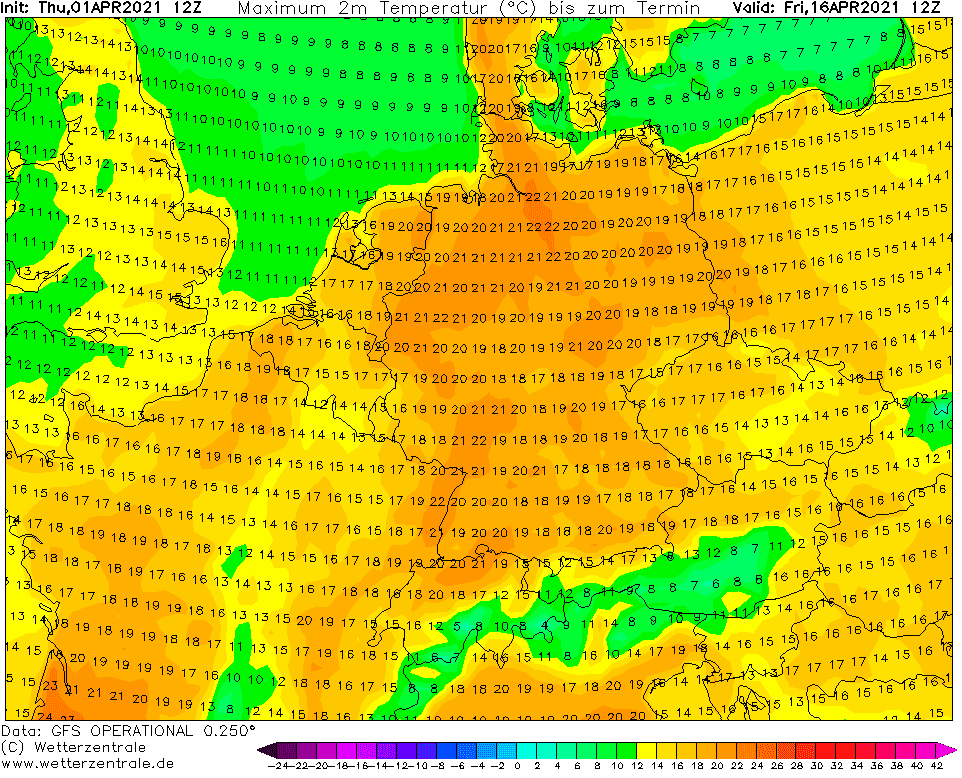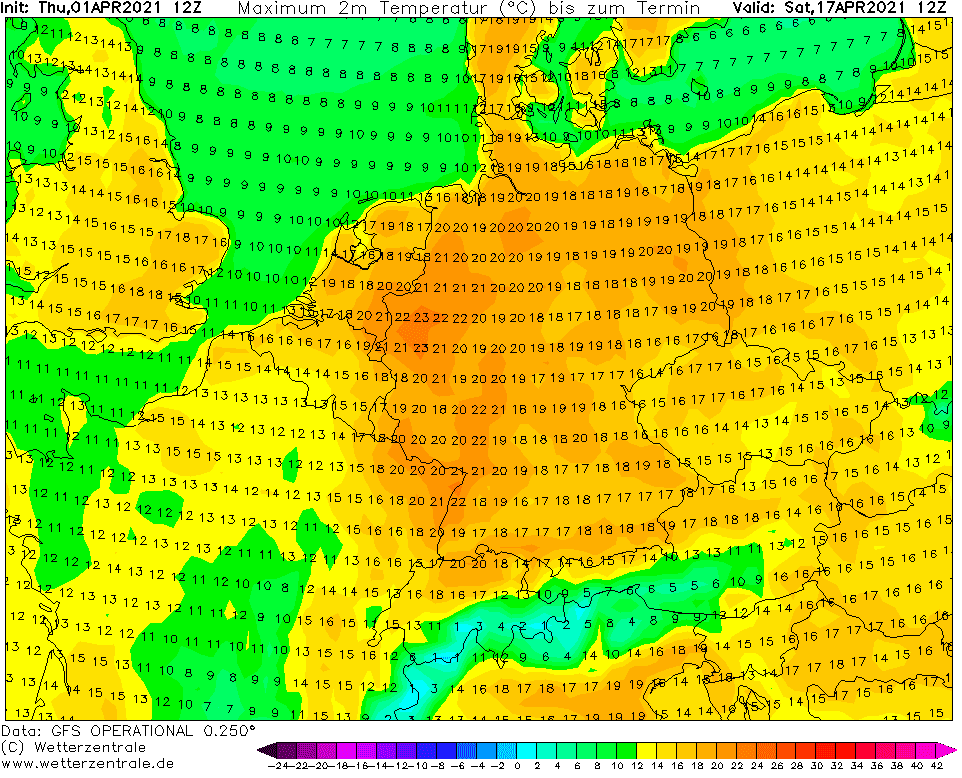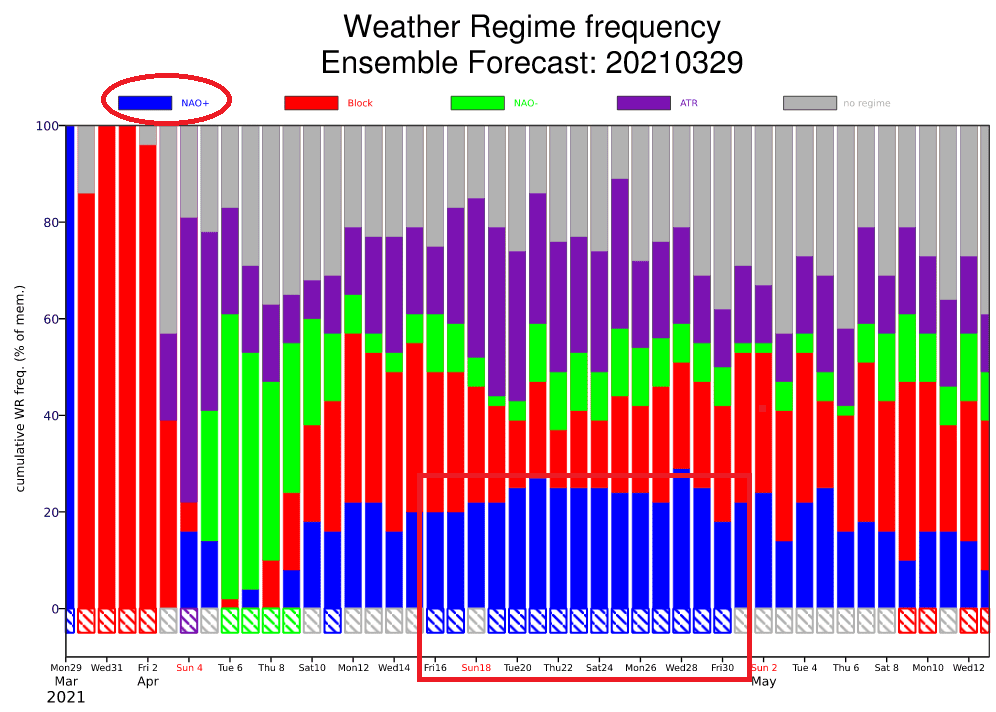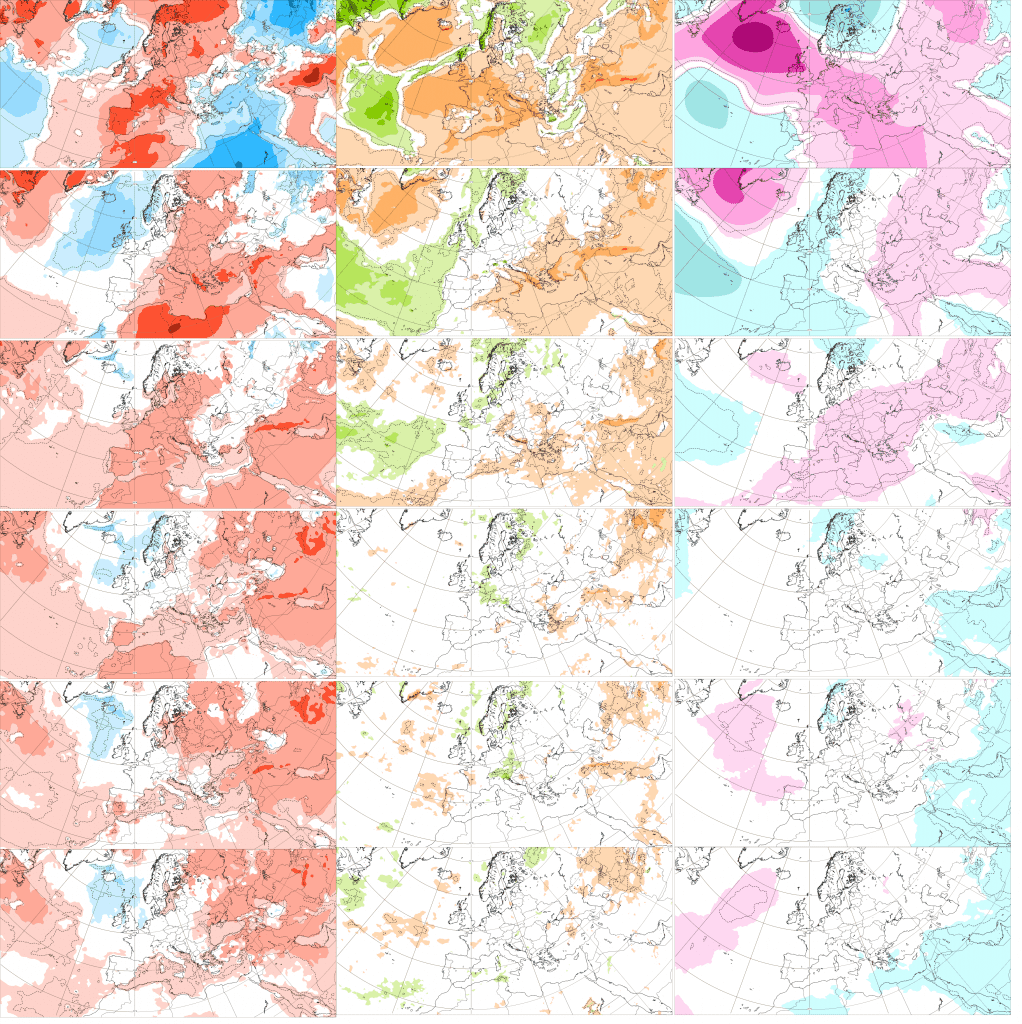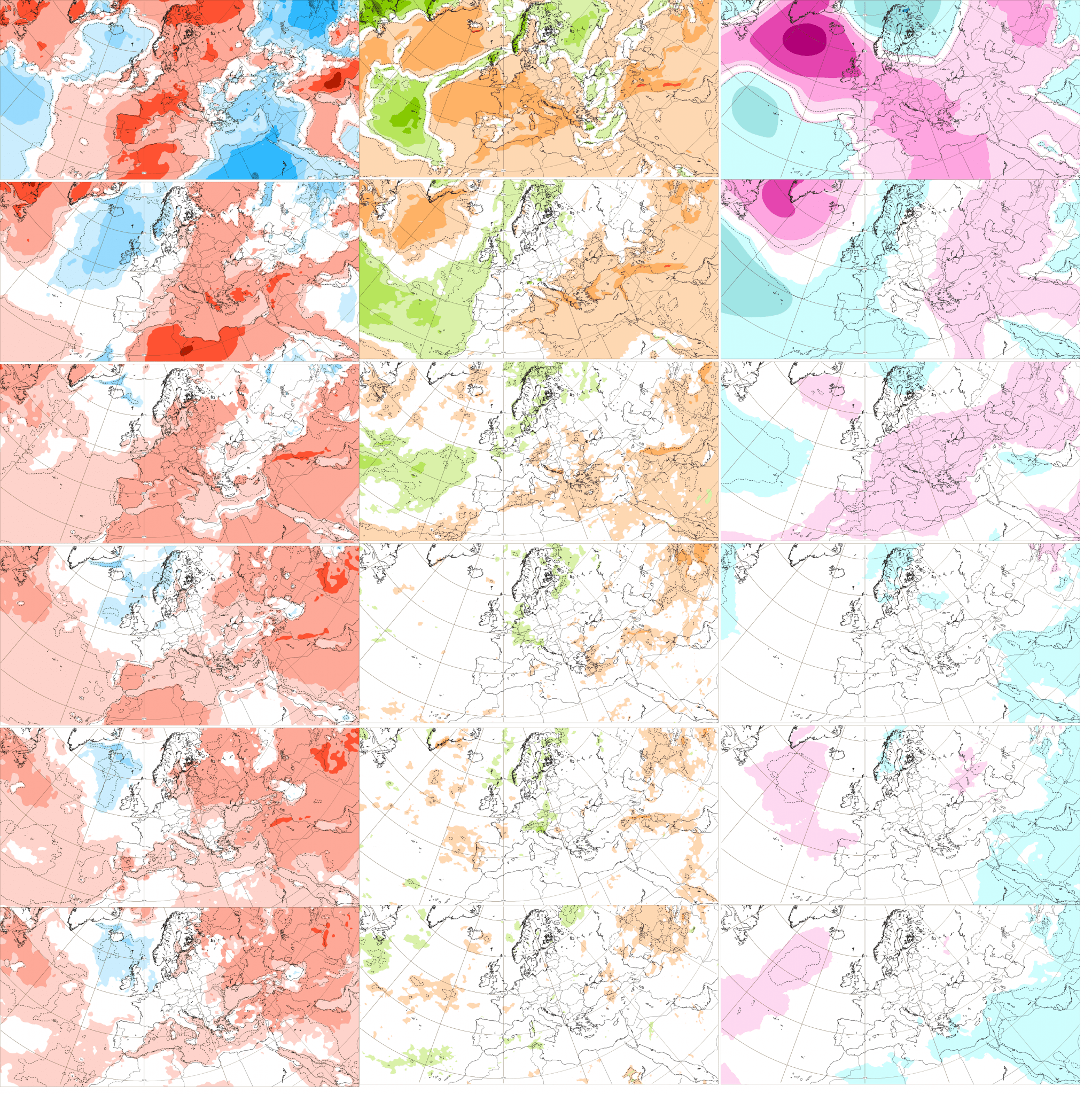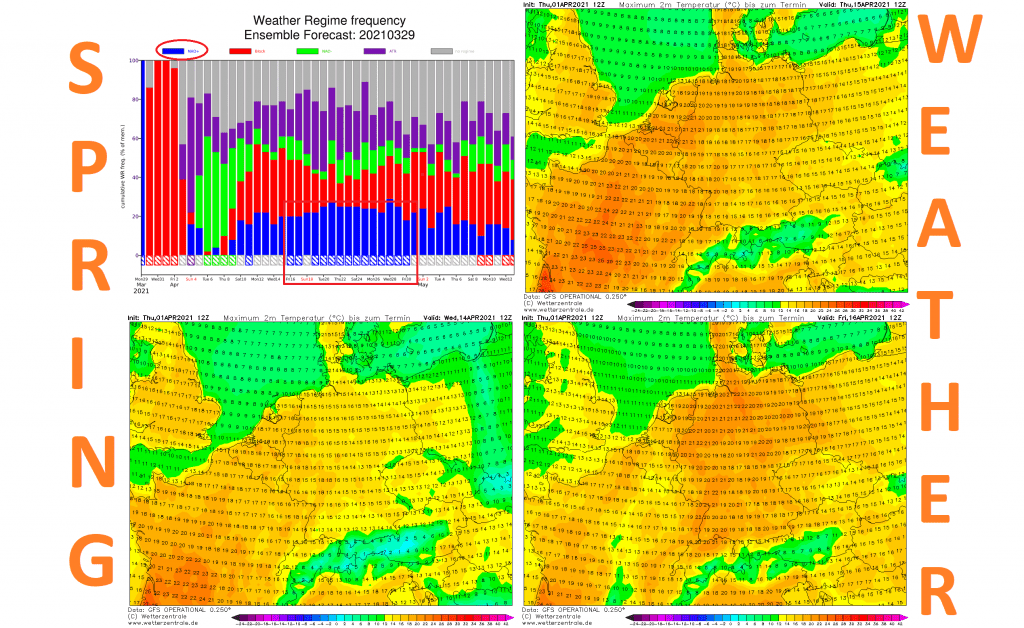 Read more:
IMD warned before deadly heatwaves from April to June: Markapuram +45,9°C, Bhubaneswar +44,6°C, Delhi +40,1°C | mkweather
Big heatwave for North America! | mkweather
Temperature in Indianapolis should drop to 20°F / -7°C: Record cold start of April possible | mkweather
Wednesday brings summer: Paris +27°C, Frankfurt aM +26°C, London +25°C, Wroclaw +24°C | mkweather
Canada under the snow, spring is coming very slowly | mkweather
India and Pakistan with heatwave, after floods and snow in the mountains | mkweather
Middle East almost +45°C, its very early, Central Asia +38°C already | mkweather
The UK -10°C, Greece +35°C? Extreme temperature differences across Europe after an Easter? | mkweather