April snow hits Europe, coldwave will be long and strong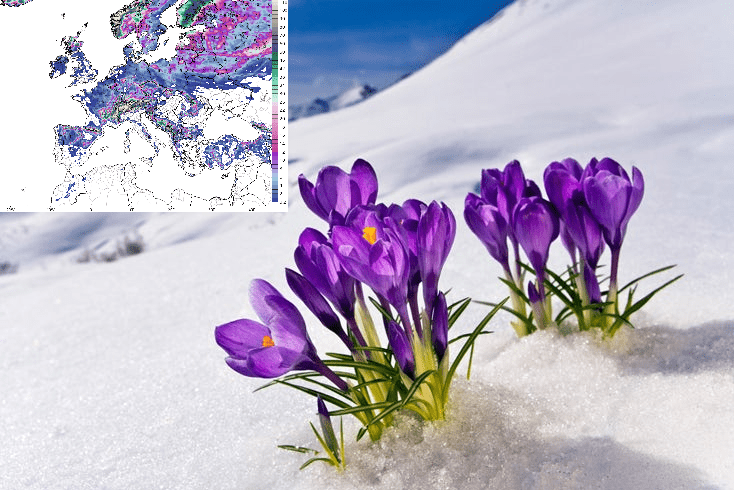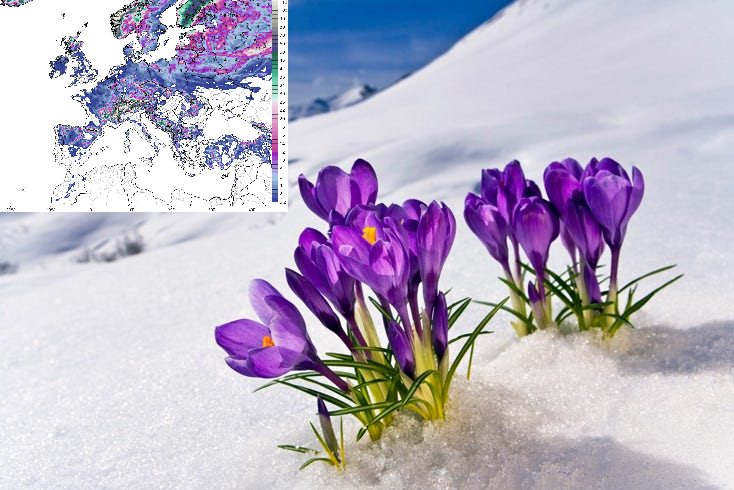 Wednesday, 31. March is bringing extremely warm weather to Europe, with summer days above +25°C in mid-latitudes, but Eastern brings unwanted worsening of weather, with insane cold blast, associated with widespread snowfall, snow showers and late spring frosts.
According to last outputs, snowing is expected in most countries in Europe, including NE Portugal, northern half of the Spain, almost all France, snow showers in many parts of the UK and Ireland, snowing in Benelux, almost all Germany, Poland, Czechia, Switzerland and Austria, parts of Slovakia, Slovenia, Croatia, Bosnia and Herzegovina, Serbia, North Macedonia, Bulgaria, mountainous parts of Romania, Albania, Greece and Turkey and finally Baltic countries, Belarus, northern Ukraine, Scandinavia and northern and central European Russia.
It´s not fully excluded, but really probable, that moving of part of polar vortex across Europe /https://mkweather.com/polar-vortex-brings-to-western-europe-10-day-coldwave-some-runs-expect-blizzard-for-central-parts-of-continent// will bring regional snow calamity within parts of the Spain, France, Germany, Belgium, Alpine and Carpathian region, western Balkan or in Baltic countries and Scandinavia.
On T850hPa temperature anomaly maps is already detectable shift of cold air masses on the back side of polar vortex from west to east – together with cold air will come risk of snowfall or snow showers.
In British Islands will be very cold already Easter holidays, in rest of Europe, a powerful coldwave is expected to come gradually between 5.-15. April 2021.
In basins an valleys with a snow cover, temperatures up to -15°C are possible, in lowlands, -10°C should be locally broken.
If you live in western or central Europe, protect your harvest or flowers before a possible frosts and watch updates of weather forecasts and warnings during upcoming period.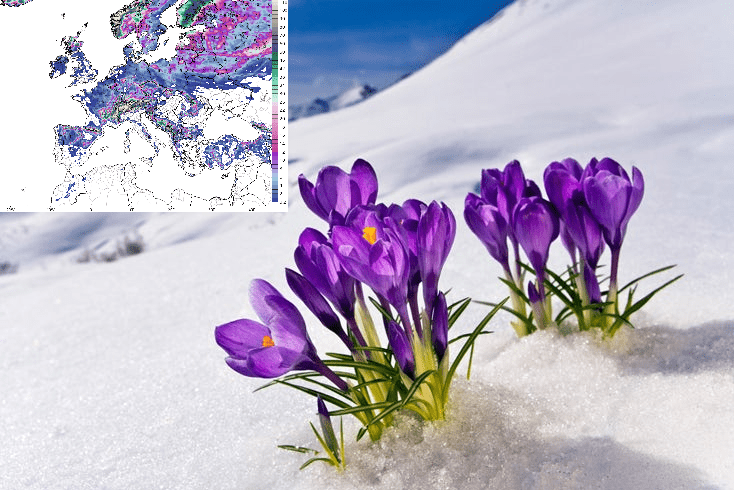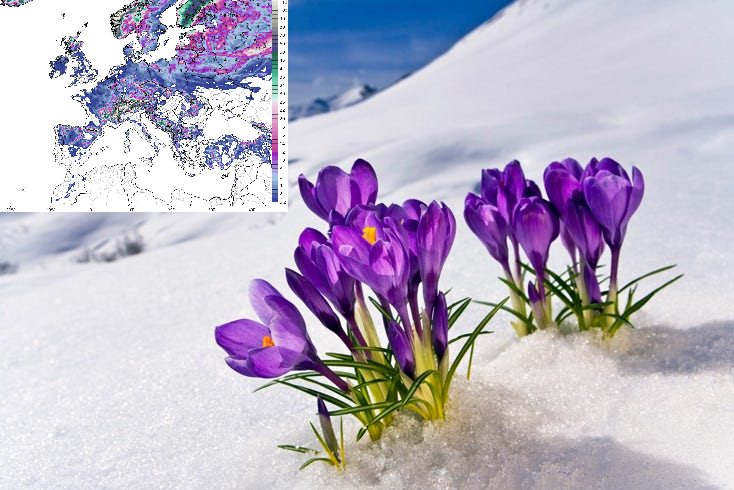 Infopgraphics: tropicaltidbits.com, wxcharts.com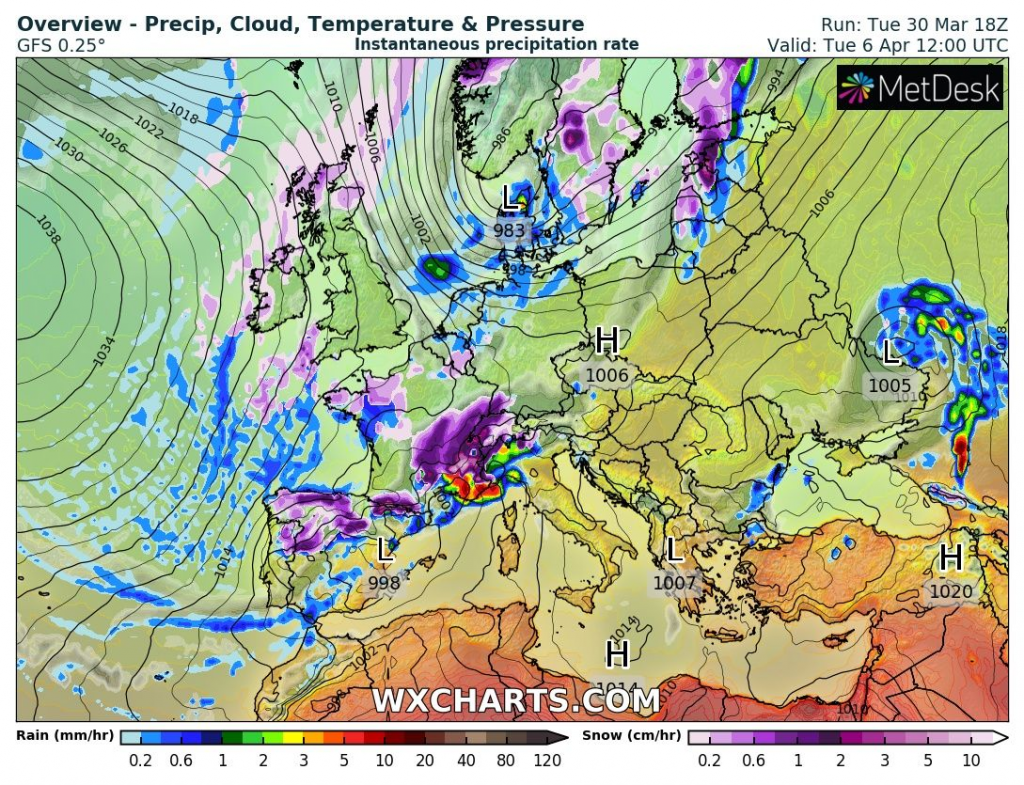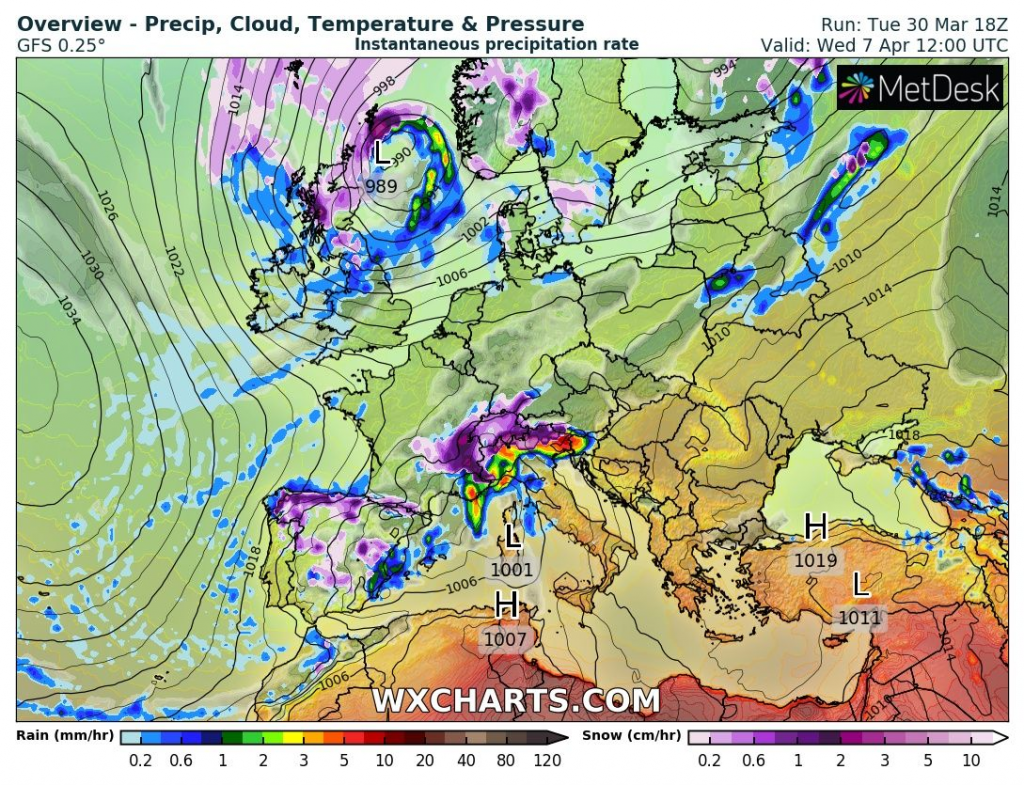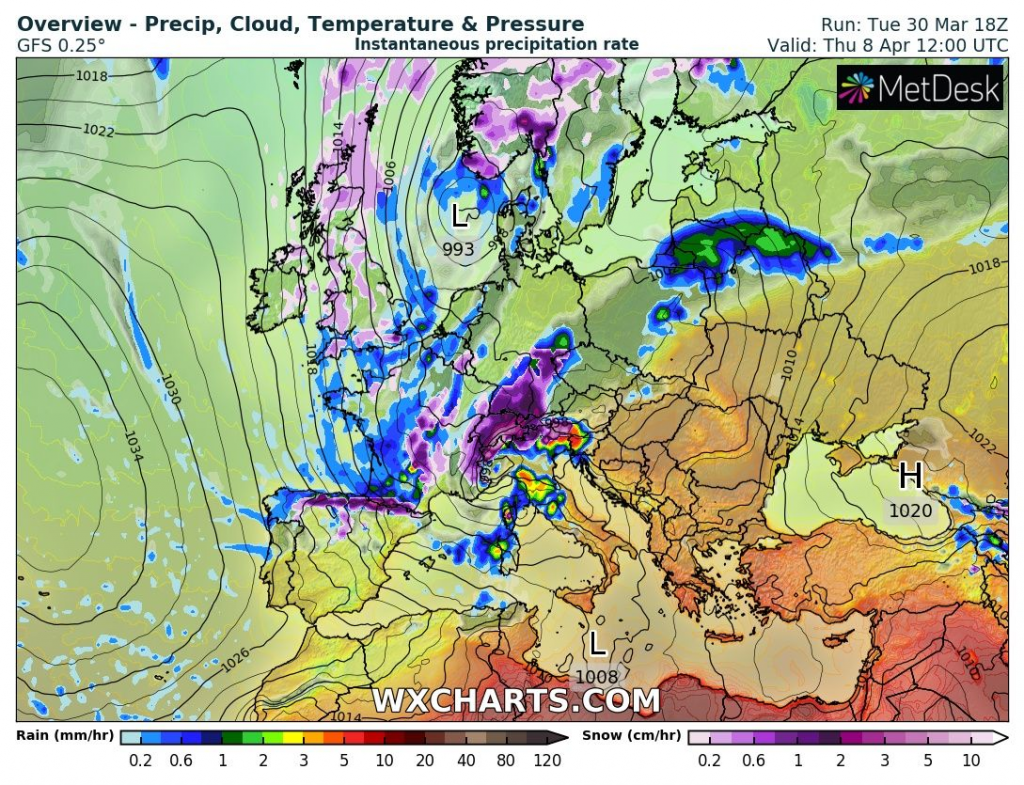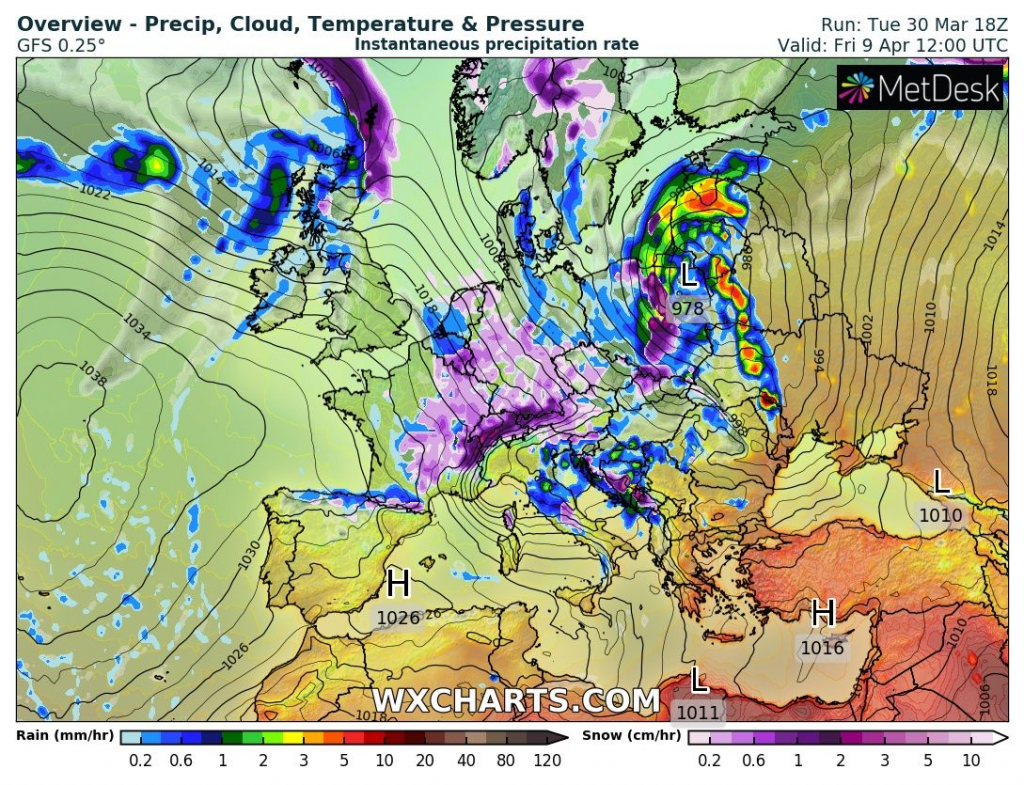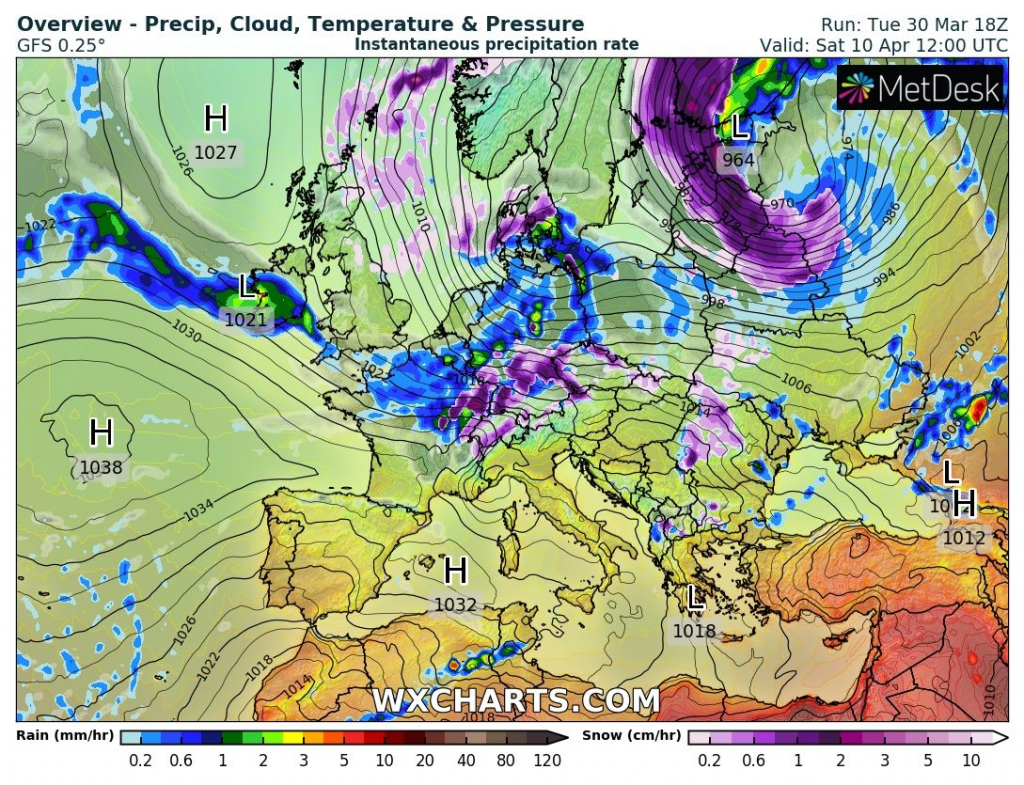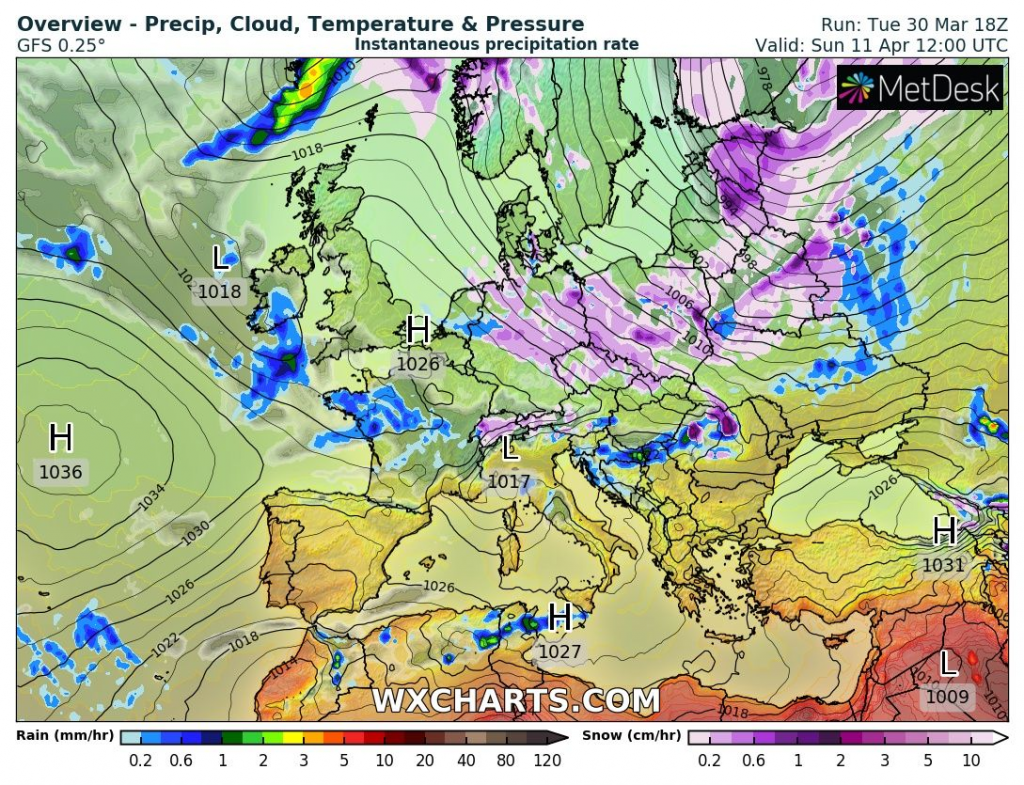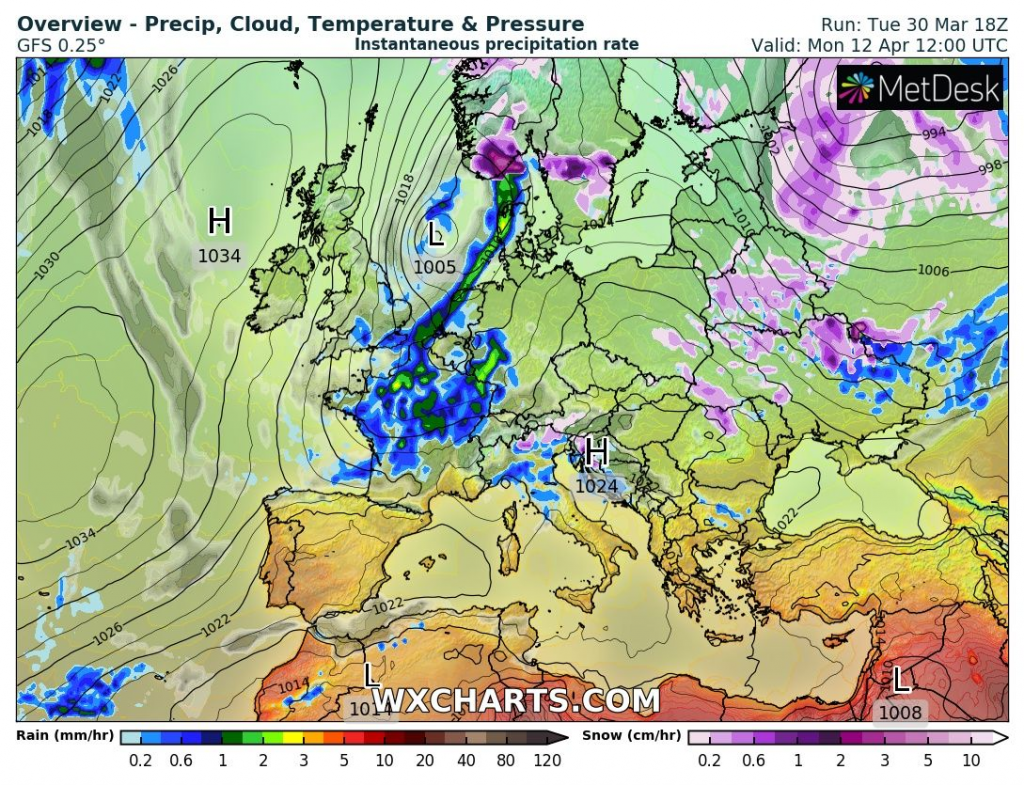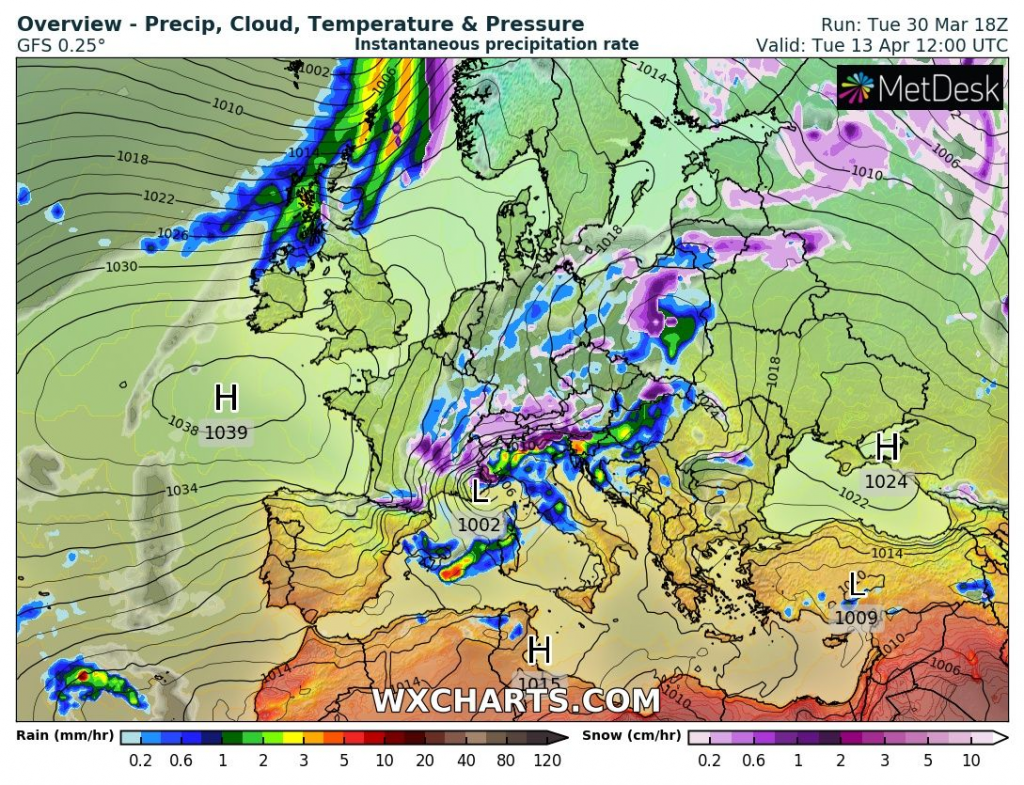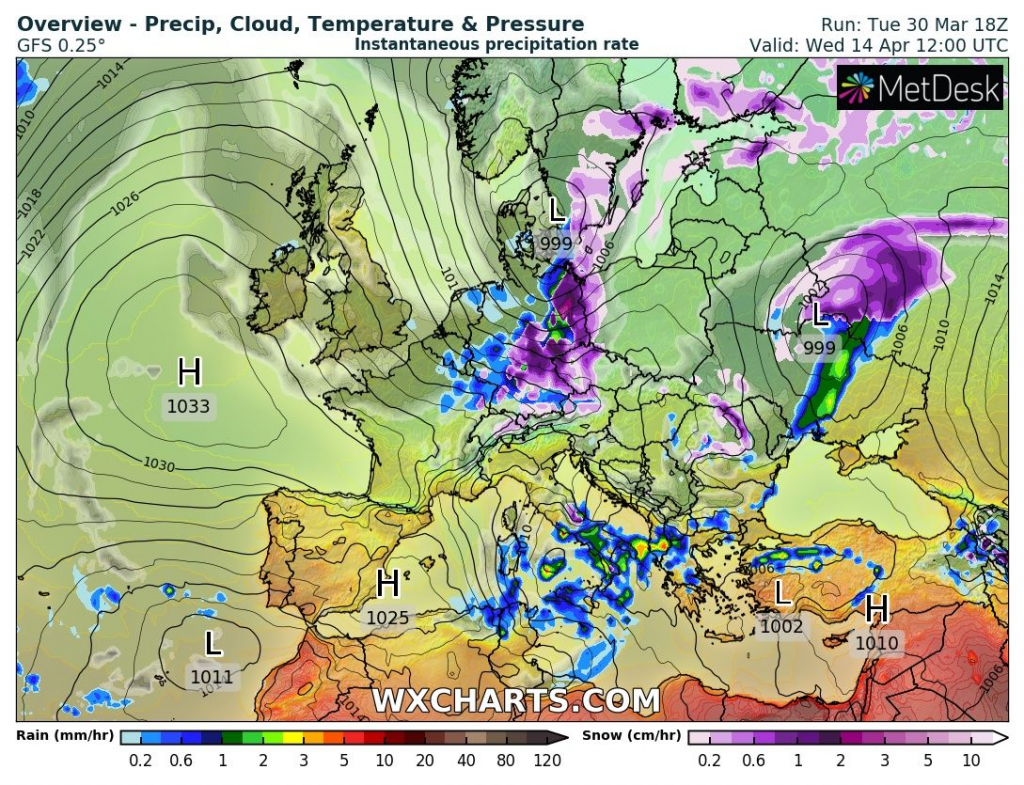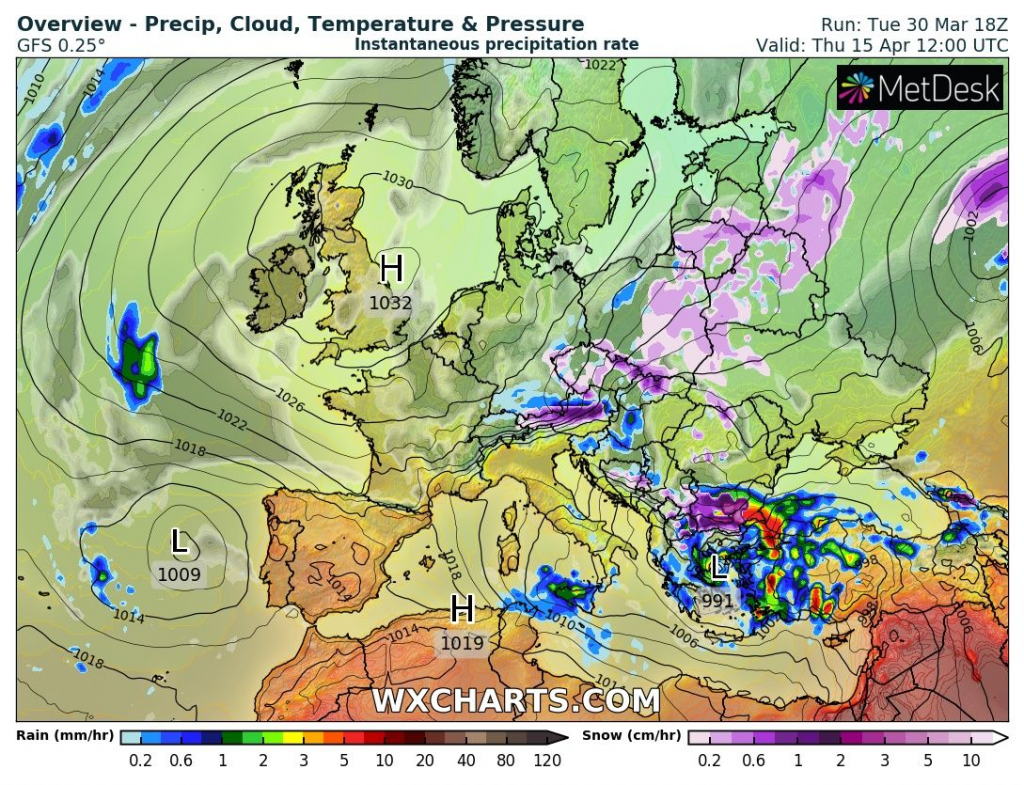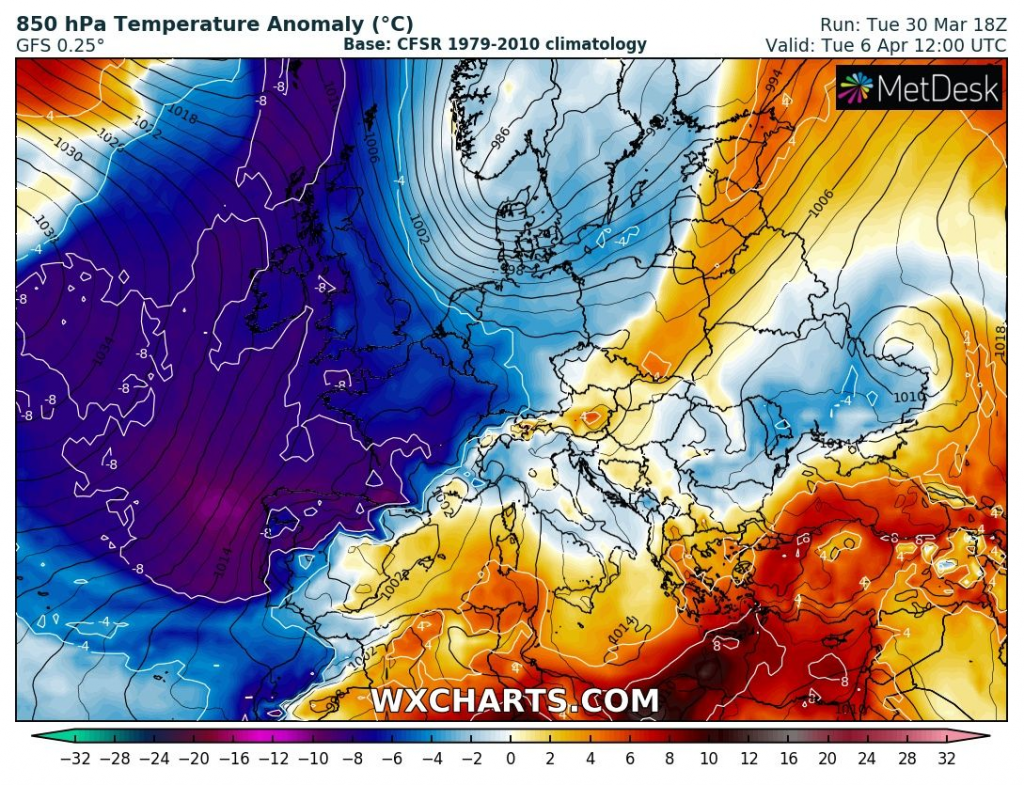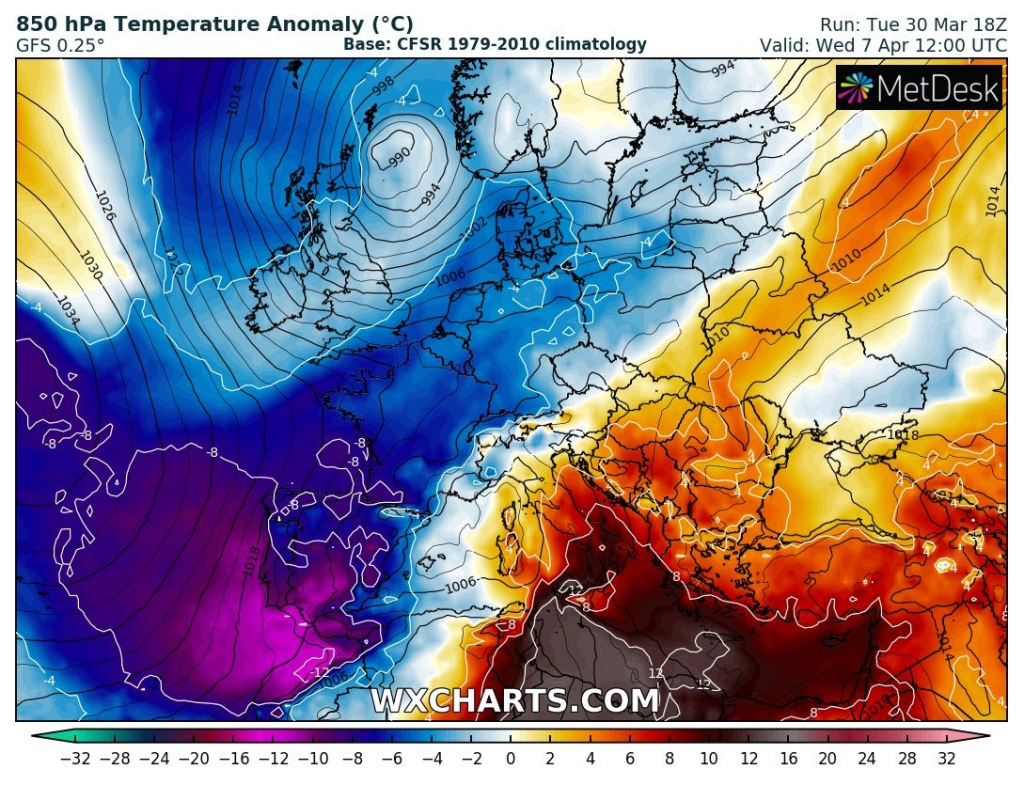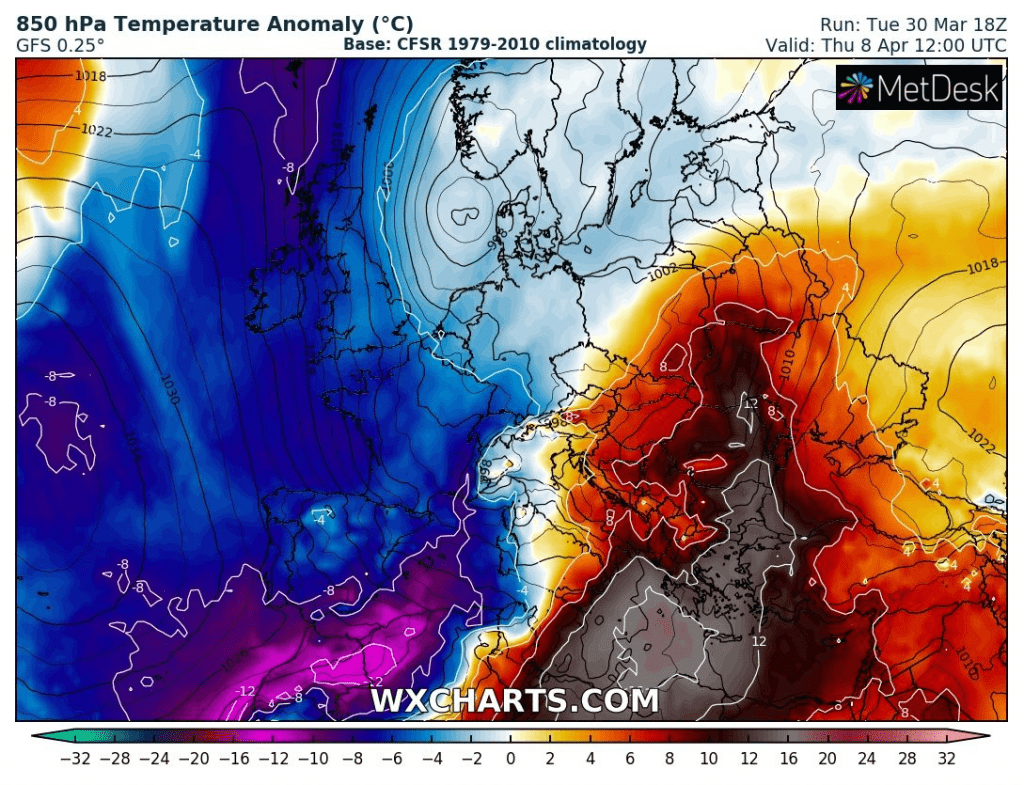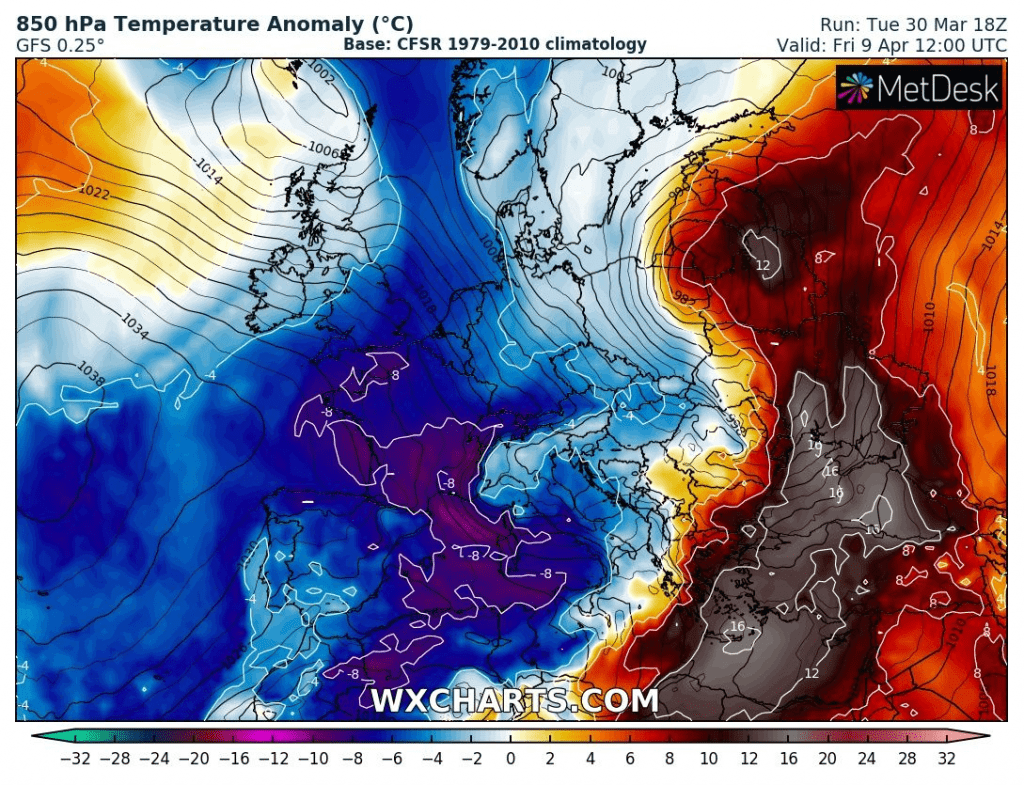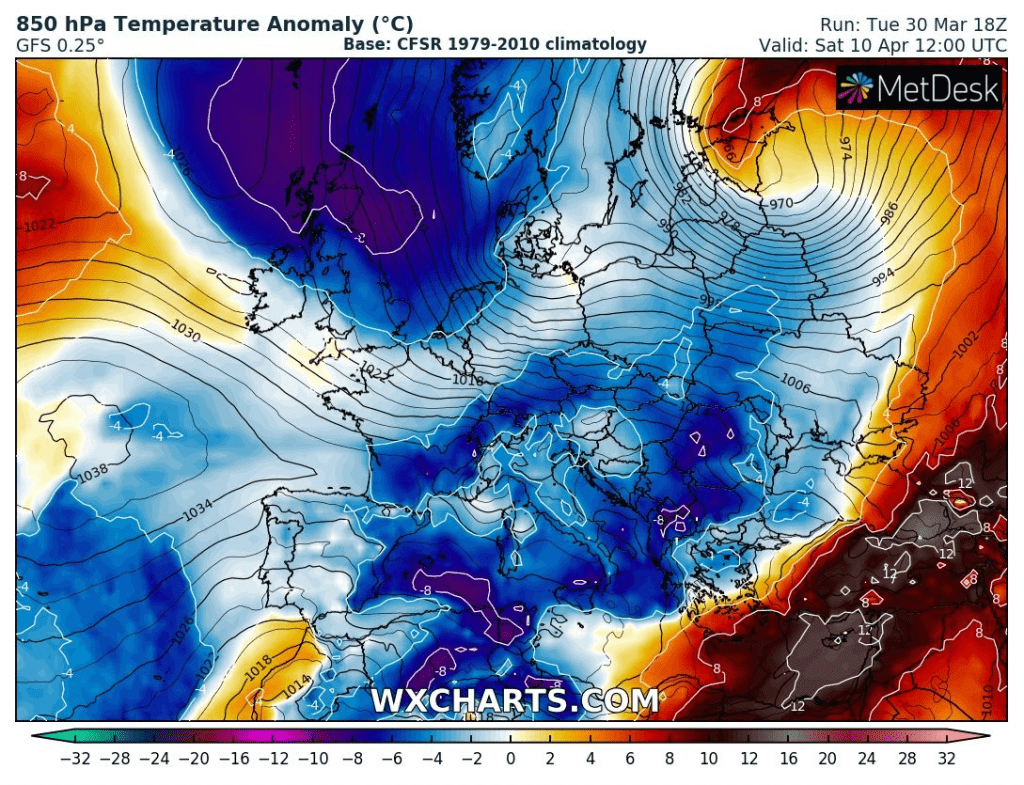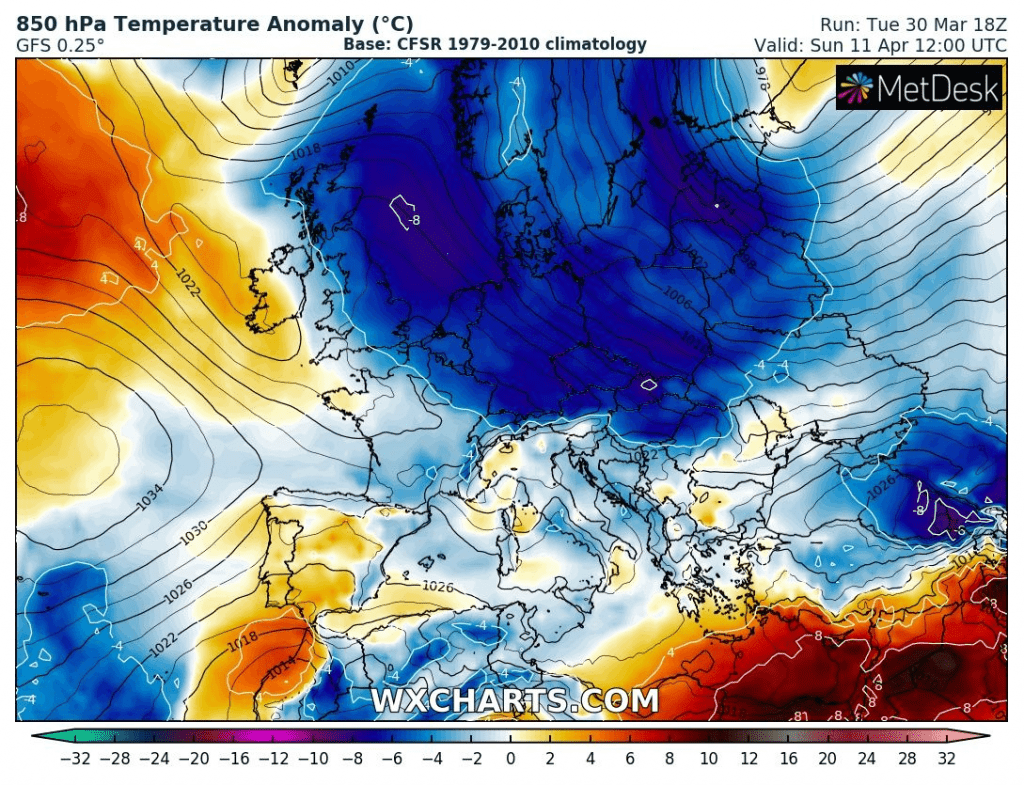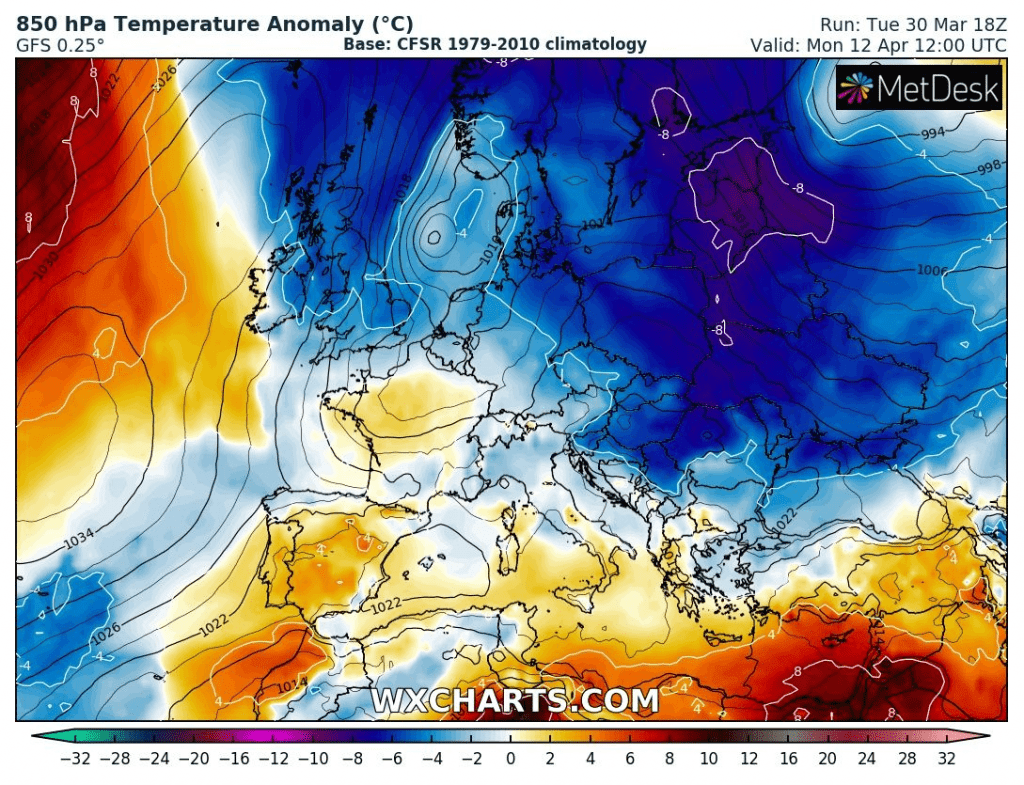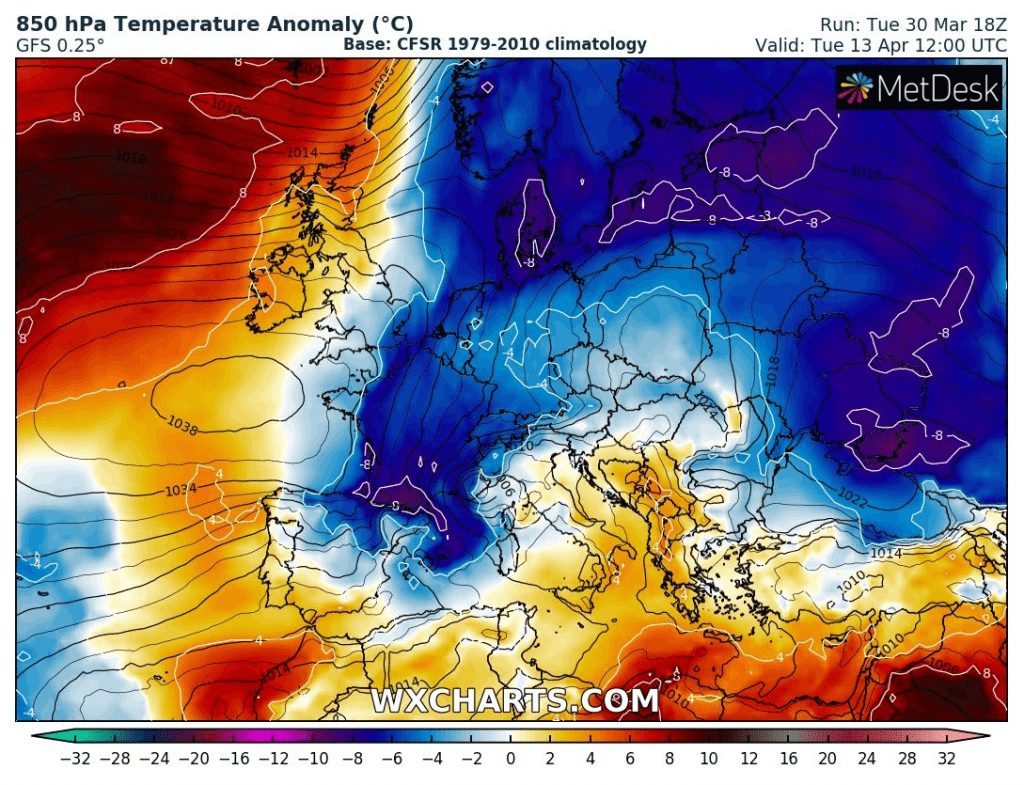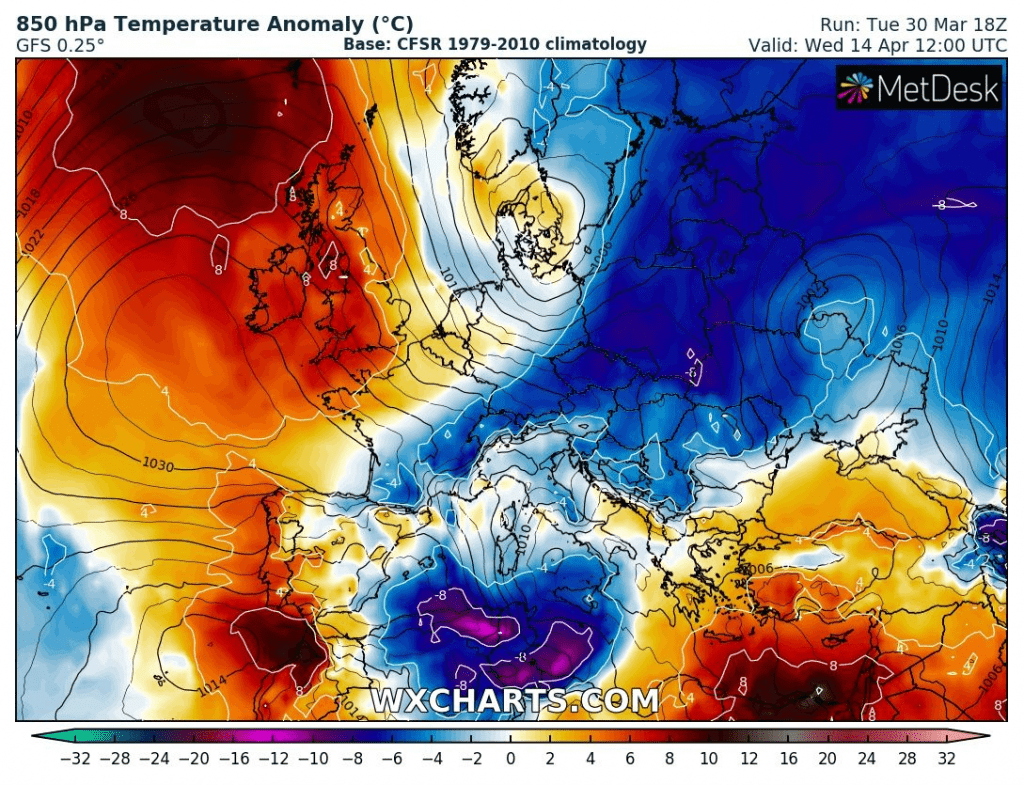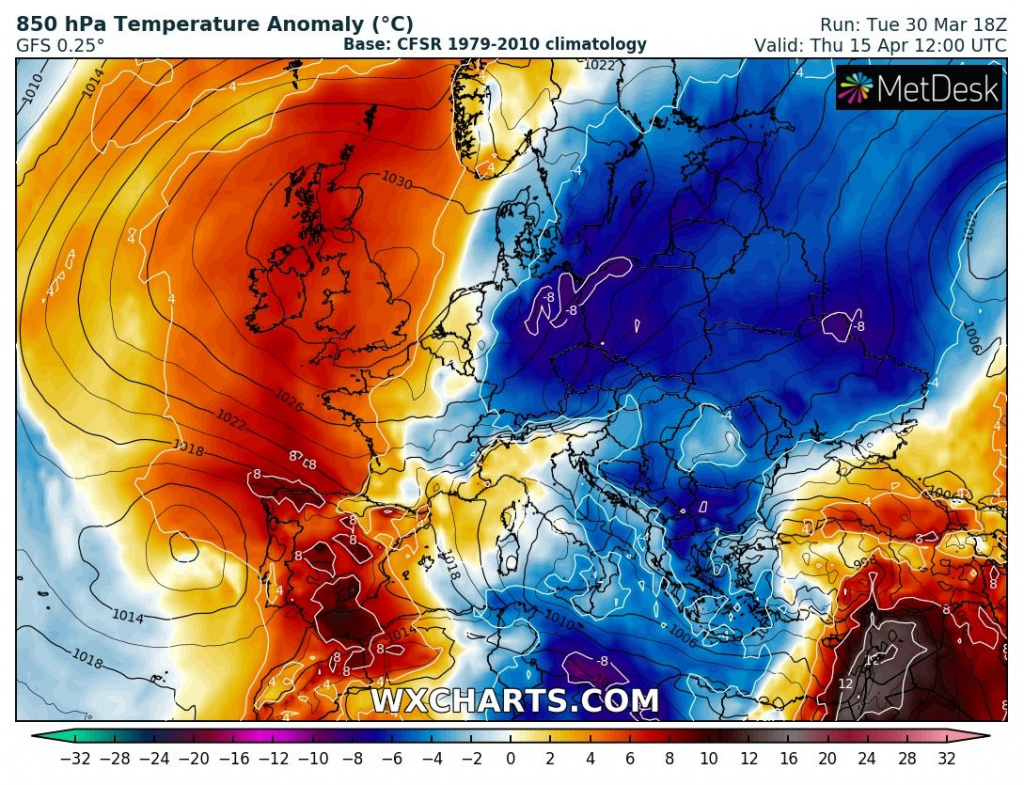 Read more:
Wednesday brings summer: Paris +27°C, Frankfurt aM +26°C, London +25°C, Wroclaw +24°C | mkweather
Canada under the snow, spring is coming very slowly | mkweather
India and Pakistan with heatwave, after floods and snow in the mountains | mkweather
Middle East almost +45°C, its very early, Central Asia +38°C already | mkweather
The UK -10°C, Greece +35°C? Extreme temperature differences across Europe after an Easter? | mkweather