Cyclone Odette hits Western Australia!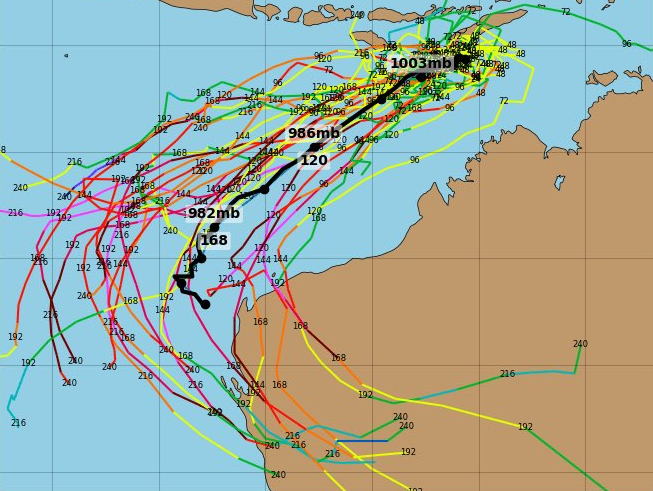 After severe floods in Southeastern Australia /https://mkweather.com/historical-floods-in-australia-rare-waterfalls-in-uluru-sydney-region-under-50-year-water// and subsequent extreme Spider season 2021 /https://mkweather.com/spider-season-in-australia-is-thanks-to-50-year-floods-extraordinarily-strong//, a powerful cyclone season is bringing another threat – the next tropical system.
Tropical depression 99 S Invest has developed above coast of Indonesia and during the next days will be shifting along Western-Australian coast southward, later it should come above continent.
Arrival of the system should be accompanied with severe storms with regional floods, landslides or stronger wind, mainly if system will strengthen to the next cyclone of the season.
BOM expects tropical system to develop on Monday, 5. April 2021 into the next tropical cyclone. It's April and only 6 names were used so far, the next name is Odette.
The first significant direct impacts on the land are forecasted sometimes late next workweek or at the weekend, around 8.-11. April 2021.
Very stormy Summer 2020/2021 and Autumn 2021 in Australia /https://mkweather.com/autumn-2021-forecast-for-australia-2021// is result of very strong La nina, which had peak in January and February 2021 /https://mkweather.com/the-coldest-earth-for-7-years-strong-impact-of-la-nina-is-here//.
16-day precipitation forecast for Australia promises coastal storms and rains until 18. April 2021, but continent stays without significant precipitation, with a possible heatwaves and drought.
Tropical activity forecast around the world until 2. May 2021 you will find on /https://apps.ecmwf.int/webapps/opencharts/products/mofc_multi_tcyc_family_forecast?area=Global&base_time=202104010000&intensity=Tropical%20storms&parameter=Forecast&valid_time=202104110000/.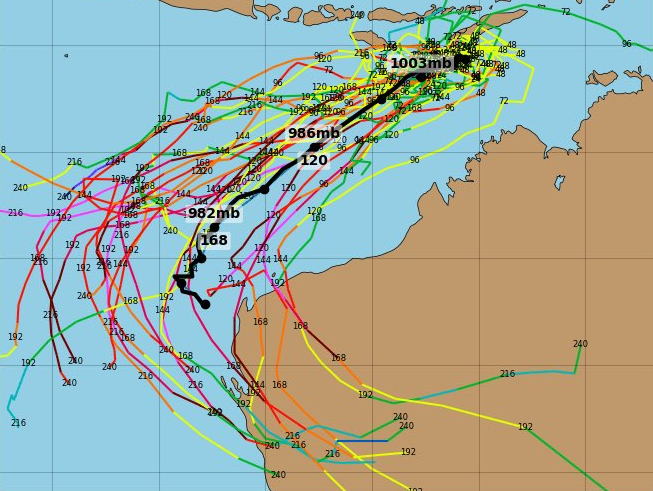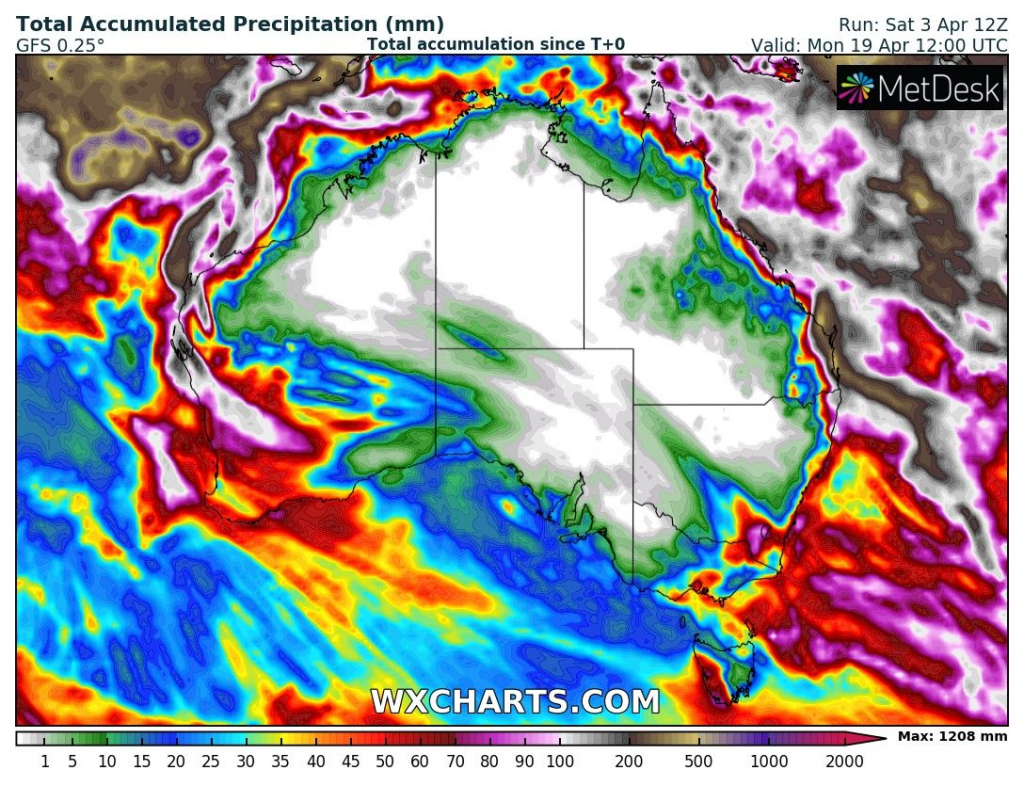 Read more:
Man in High Tatras was hit by lighting! Heavy storms in the Alps and Carpathians after another hot day! | mkweather
IMD warned before deadly heatwaves from April to June: Markapuram +45,9°C, Bhubaneswar +44,6°C, Delhi +40,1°C | mkweather
Big heatwave for North America! | mkweather
Temperature in Indianapolis should drop to 20°F / -7°C: Record cold start of April possible | mkweather
Wednesday brings summer: Paris +27°C, Frankfurt aM +26°C, London +25°C, Wroclaw +24°C | mkweather
Canada under the snow, spring is coming very slowly | mkweather
India and Pakistan with heatwave, after floods and snow in the mountains | mkweather
Middle East almost +45°C, its very early, Central Asia +38°C already | mkweather
The UK -10°C, Greece +35°C? Extreme temperature differences across Europe after an Easter? | mkweather