Only in one from the last articles we have informed about tragedy in Chinese mountains /https://mkweather.com/21-dead-in-a-high-altitude-marathoon-in-china-after-extreme-cooldown-in-mongolia-from-33c-to-snowing//, caused by extreme cooldown.
Cold conditions with late-season snowing however hit more regions such as only mountainous China – extremely cold was Mongolia, where snowfall appeared in Ulanbaatar, but too northern India and Pakistan with rare May snowfall in densely populated Kashmir and Kaghan Valley.
Cooldown in southern Asia is coming after Cyclone Tauktae /https://mkweather.com/india-pakistan-hit-the-strongest-cyclone-since-1998-tauktae-208-killed-and-missing-the-next-deadly-cyclone-yass-is-forecasted//, while coldwave in China and Mongolia appeared after transition of powerful cold front.
Before this cold front, temperatures in southern China reached extreme +44,6°C and in Mongolia +33,0°C, but after its move eastward, snowing was reported from populated mountainous areas. Heavy snowfall surprised e.g. Quillian Mountains.
Meanwhile, in Middle East and Russia, extreme heatwave continues in full power /https://mkweather.com/heatwaves-in-russia-have-become-crazy-397c-never-measured-before-in-spring// – the newest measured temperatures from the region we will update on Mkweather soon.
In eastern India and Bangladesh, meanwhile, caused many damages Cyclone Yass – one of the net Mkweather article will look at this tropical system soon. Tropical depression 97W appeared near Vietnam coast, too.
While Vietnam and Laos, together with southern China reported in last days extreme heatwave, rest of Southeastern Asia suffered severe floods /https://mkweather.com/malaysia-thailand-laos-and-southern-china-with-floods-extreme-rainfall-expected-in-myanmar-too//.
Cold conditions therefore weren´t in last period only a concern of Europe /Mkweather homepage/ or North America /https://mkweather.com/a-few-days-before-summer-2021-a-giant-snowstorm-in-nw-usa/; https://mkweather.com/from-summer-into-winter-after-334c-saskatchewan-snowing-in-edmonton-alberta-canada/, snowing in mountain in Hawaii/, but too many Asian regions from southern Siberia to Pakistan.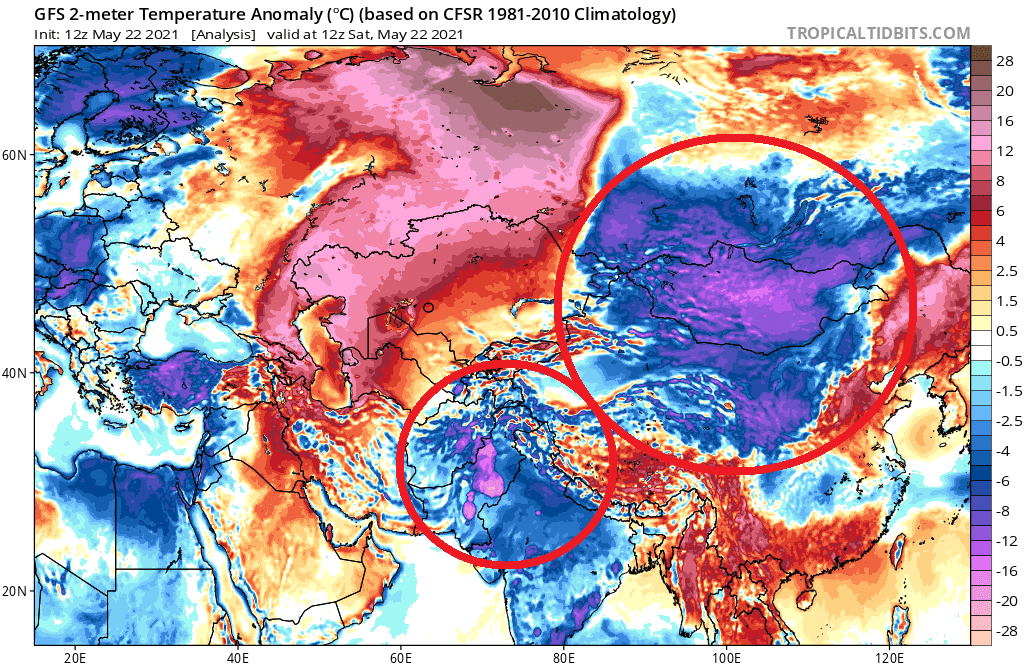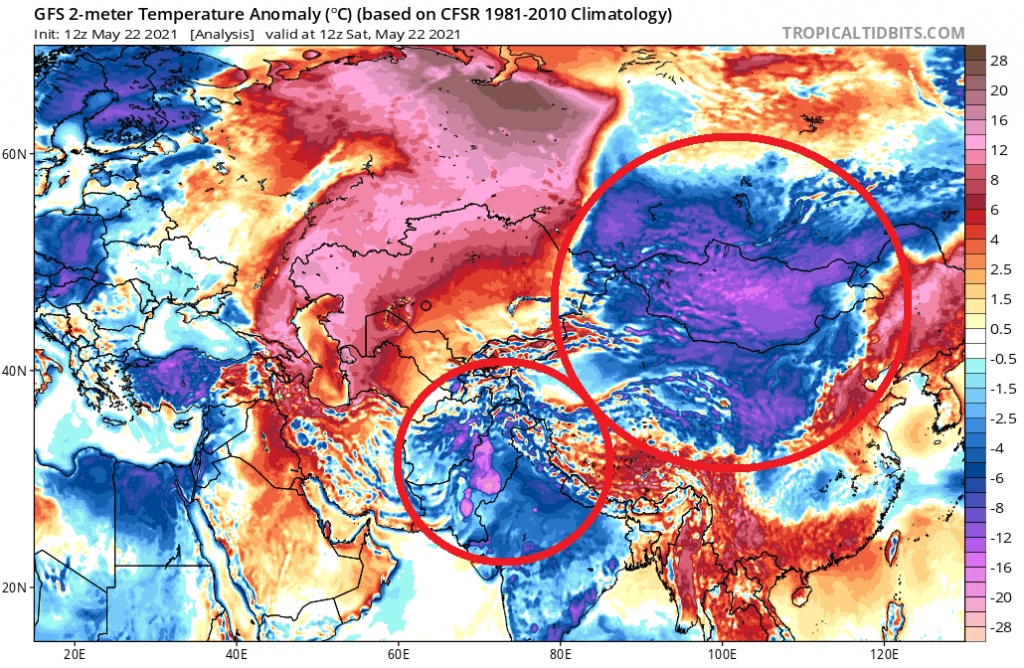 Read more:
(Visited 48 times, 1 visits today)