In seasonal forecasts from March and April 2021 we were promising mostly hot and dry Summer 2021 in Europe /https://mkweather.com/first-forecast-for-summer-2021-in-europe-la-nina-and-nao-hot-summer-is-probable/; https://mkweather.com/summer-2021-forecast-for-europe-hot-and-dry-pattern-as-leading-heatwaves-drought//.
All forecasted patterns are preserved, but it appears, that cold temperature and stormy anomaly above northwestern Europe will be much larger, than it was predicted 1-2 months ago.
It means, that cold Summer 2021 is not forecasted only for Iceland and British Islands, but too for Scandinavia, Baltic states, northern France, Benelux, northern Germany, Denmark and northern Poland (and too for some parts of European Russia).
Southern half of Europe will be on the other hand very hot and dry.
Line with cold temperature anomaly above Europe shifted several hundreds kilometers southward and eastward in comparison with previous forecasts.
Previous forecasts have seen hope for warmer summer for parts of France, Benelux, Germany, Poland or Baltic region, but these hopes should not be fulfilled.
The hottest Summer 2021, with the largest temperature anomalies, however, is expected in the Spain, Italy, Slovenia, Croatia, Serbia, Kosovo, North Macedonia, Albania, Greece, Bulgaria Cyprus Caucasian countries or Turkey.
Very warm summer is forecasted too for Switzerland, Austria, Bosnia and Herzegovina, Montenegro, Romania, Moldova, Ukraine, southern European Russia or parts of Hungary or Slovakia.
Extremely hot conditions should surprise many Atlantic islands such as Azores, or Canary Islands in Summer 2021.
For better orientation in development of circulation conditions in European region in 2021 we recommend to visit e.g. these Mkweather articles:
Mkweather forecast from May 2021: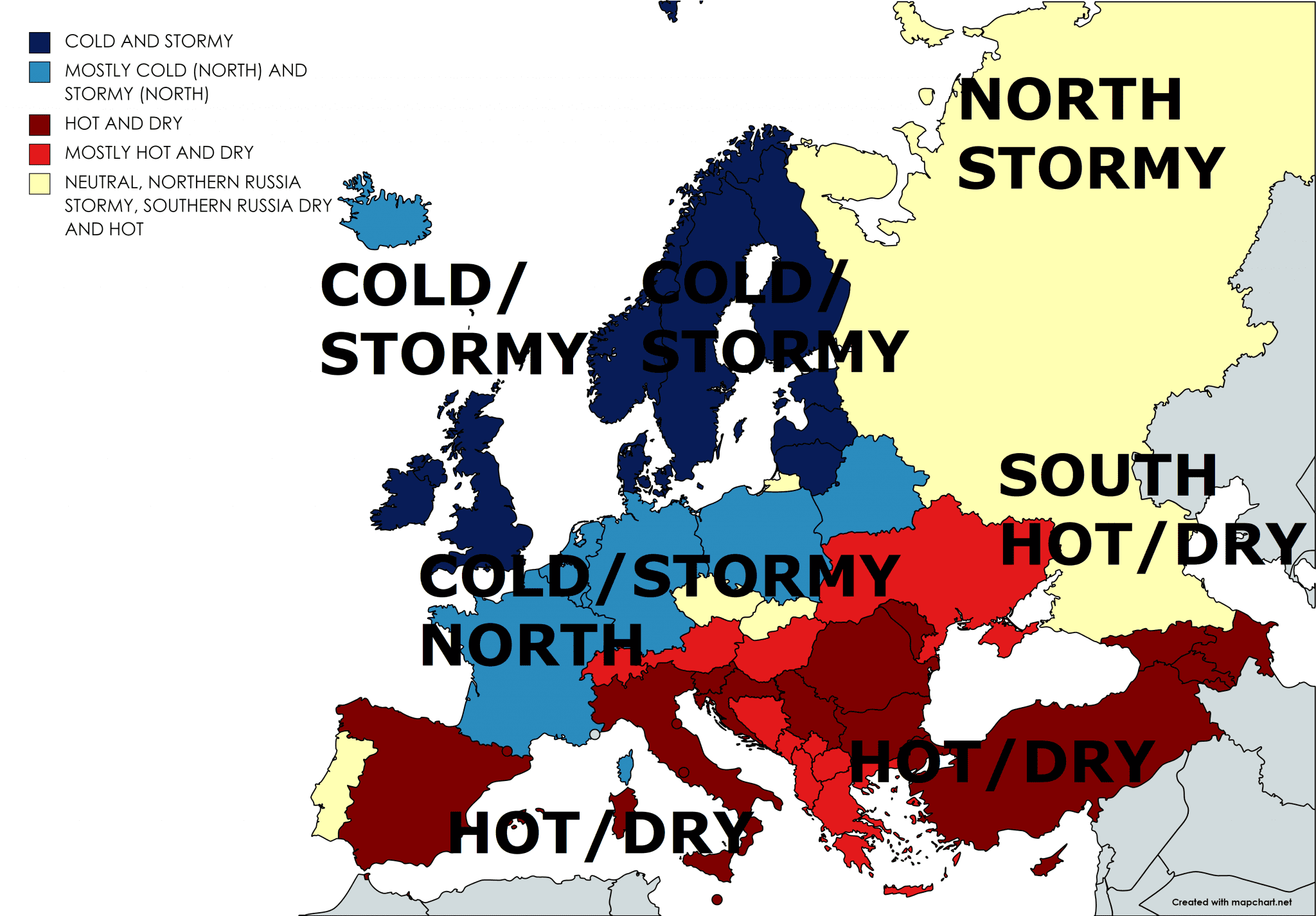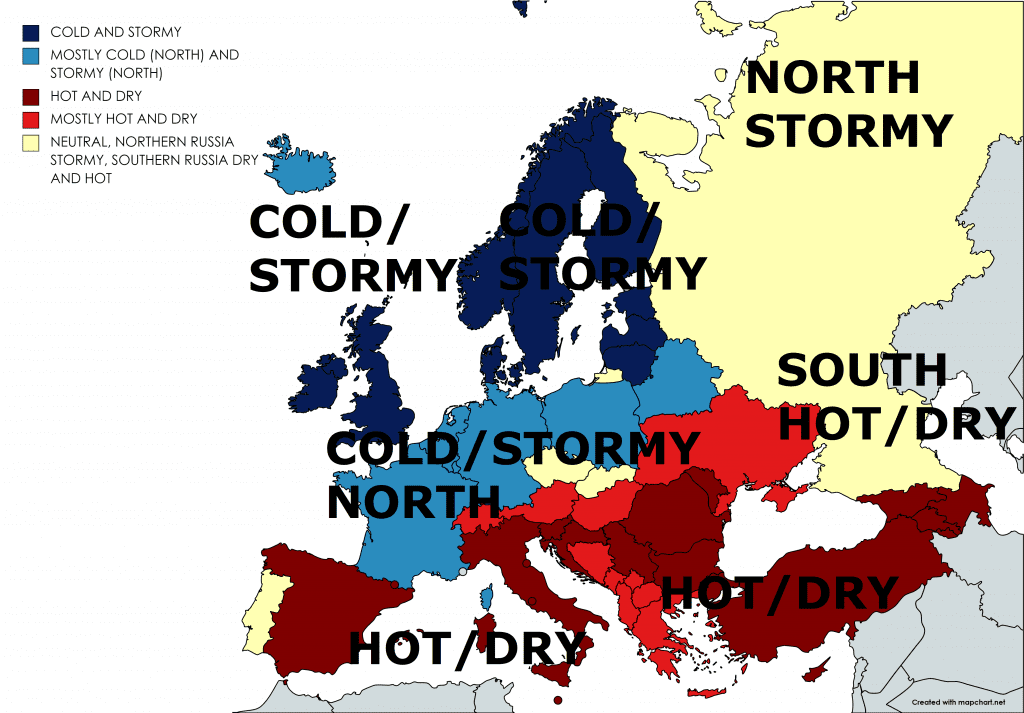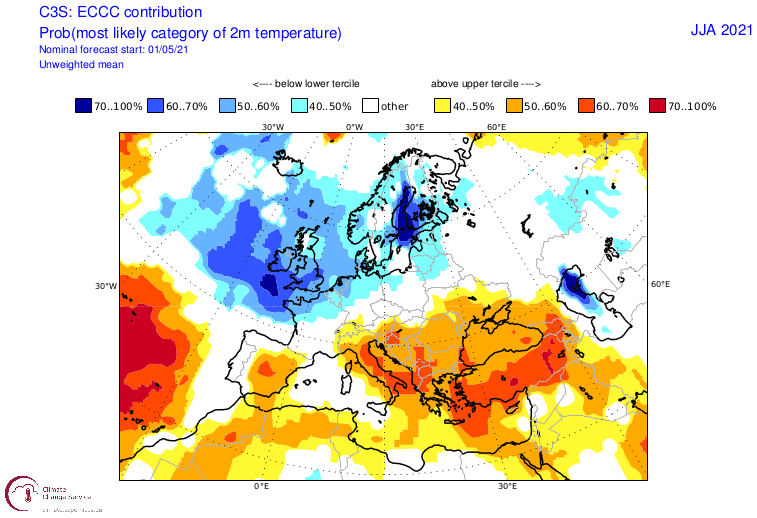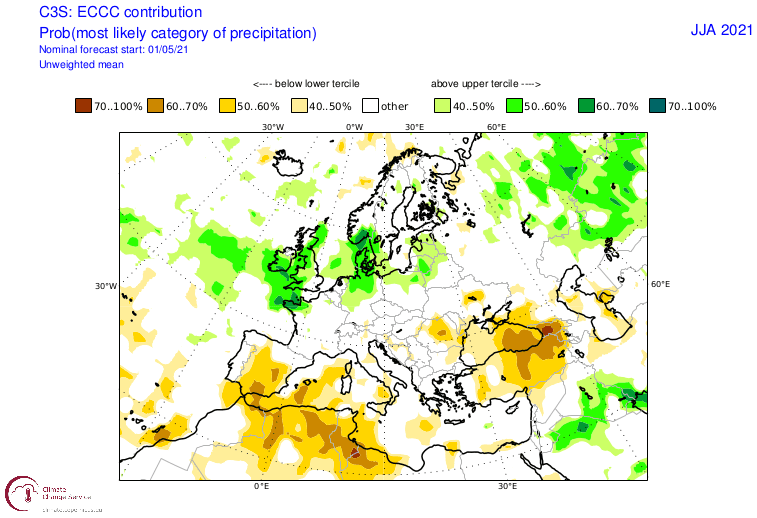 Mkweather forecast from March 2021: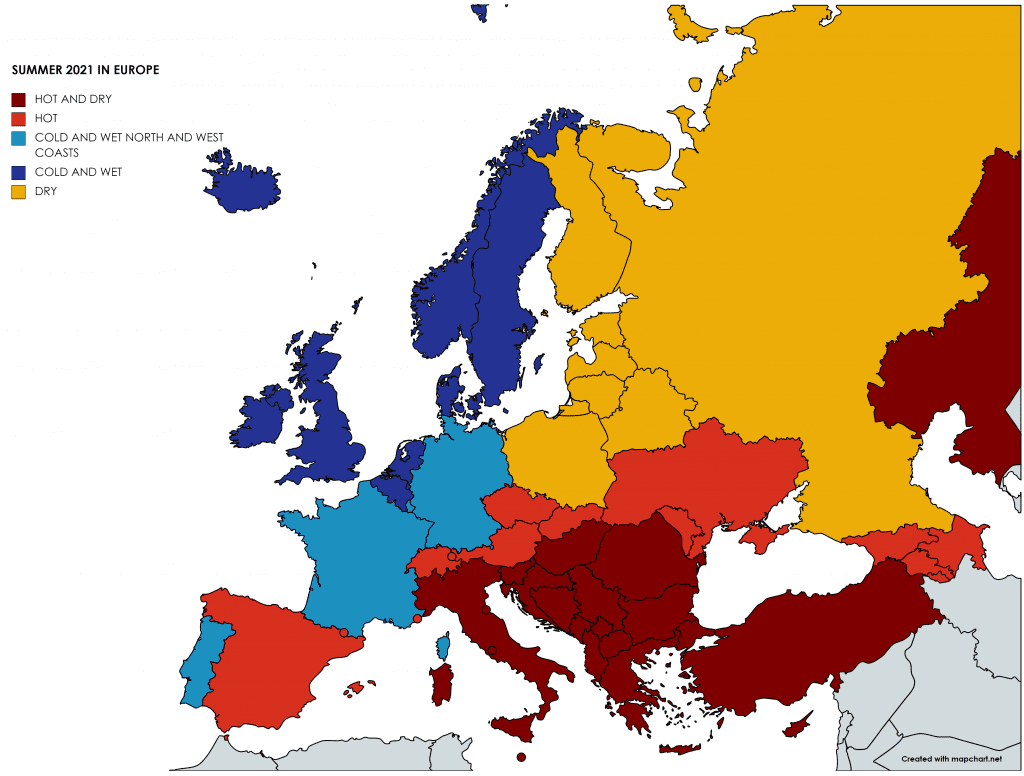 Mkweather forecast from April 2021: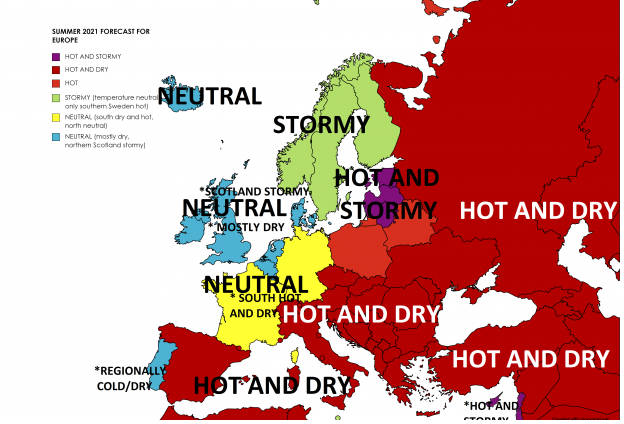 Read more:
(Visited 540 times, 1 visits today)