After the coldest April in the UK since 1922 /https://mkweather.com/confirmed-coldest-april-in-the-uk-since-1922-late-frosts// and in Central England since 1880 /https://mkweather.com/cet-record-1880-2021-april-2021-coldest-in-142-years// has arrived extremely cold May 2021, set in Scotland to the coldest May in 42 years, since 1979, according to regional watchers.
Moreover, Scotland still reported late-season snowing in elevations below 1000 MASL (and probably already above 500 MASL) in last week – northern parts of the UK were hit by anomalously cold air with only -7°C in 850 hPa around end of last workweek and the following weekend.
Many Twitter watchers reacted to extremely cold conditions in social site and shared pictures with snow, or only information, that snow showers have occurred.
Problems with late snow are reported from the Alps /https://mkweather.com/pastures-in-the-alps-under-the-snow-cows-cant-feed-and-summer-is-knocking-on-the-door// or Czechia /https://mkweather.com/czechia-1300-masl-record-1-meter-of-snow-in-may-it-has-never-appeared-so-late-2021// and the highest summer season snowfall in all-time history – 510 cm, is reported too from Slovenian Kraderica.
Moreover, only before cca 2 weeks, very rare May snowing appeared in the UK, France, the Netherlands, Belgium and Germany /https://mkweather.com/scotland-and-northern-england-under-the-snow-in-may-exceptionally-cold-spring-2021-continues/; https://mkweather.com/snowing-in-the-netherlands-on-7-may-extremely-rare-snowstorm/; https://mkweather.com/snowing-in-potsdam-berlin-germany-in-may-after-50-years//.
Cold weather is forecasted for British Islands almost until the end of May 2021 and the newest outputs of ECMWF project very cold weather for northwestern Europe until 5. July 2021 /https://mkweather.com/ecmwf-vs-gfs-what-brings-the-start-of-summer-2021-in-europe//.
Moreover, forecasts for Summer 2021 are for large parts of northern and western Europe cold /https://mkweather.com/summer-2021-in-europe-will-be-colder-such-was-forecasted//.
Cold 5-month period from January to May 2021 in Europe /https://mkweather.com/a-big-european-circulation-anomaly-in-2021-totally-oppositely-such-as-in-the-world-and-showing-what-climate-change-should-bring-until-2100// is arriving after long-term and ongoing La nina event /https://mkweather.com/the-next-cold-winter-strong-la-nina-in-winter-2021-2022-forecasted//, series of strong volcanic eruptions VEI4 – VEI5 and minimum activity of solar cycle /https://mkweather.com/solar-cycle-behind-nao-coldwaves-in-europe-and-la-nina-coldwaves-around-the-world-2021//.
During Summer 2021 probably thanks to La nina are waiting us many weather surprises in Europe and around the world, e.g. snowing or frosts should appear again in British Islands (Scotland) or Scandinavia and significant coldwaves with heavy rain or ground frosts in continental Europe.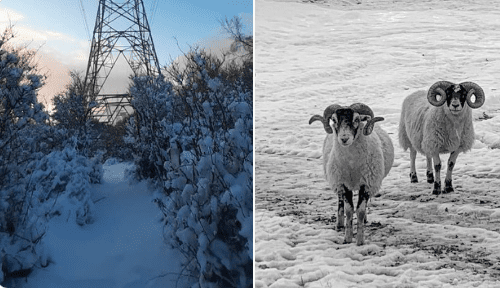 Read more:
(Visited 25 times, 1 visits today)