About heatwaves around the world informed a page /https://twitter.com/extremetemps/.
A belt of historic heatwaves hit in last days mainly region from Iberia trough northern Africa, Eastern Mediterranean, Middle East, Caucasus up to Central Asia and European Russia and even Russian Arctic.
In the Spain, on Sunday, 16. May, +37,8°C was measured in Elche, Novelda reported +36,6°C or from bigger cities Xátiva +36,3°C, Alicante +35,8°C or Valencia +35,1°C.
Historically earliest +45°C is these days possible in Algeria, while Libya and Egypt reported in last week up to +47,0°C.
In the Middle East, the hottest was Kuwait, with abnormal +47,1°C.
Hot air quickly shifted above Caucasus – in Zugdidi, Georgia, +35,9°C was measured.
In European Russia, from Caucasus into the Arctic, +30/+35°C temperatures are reported, including +29,0°C in Arkhangelsk /https://mkweather.com/heatwave-in-the-arctic-arkhangelsk-290c-finland-287c-sweden-265c// or +32,8°C in Yekaterinburg. Earliest +28°C in history in Finland was too measured.
Belt of extremely hot air was observed at the weekend in 3 continents from Europe trough Africa to Asia, while continental and western Europe are still under effect of European monsoon /https://mkweather.com/spring-2021-has-brought-in-europe-already-63-tornadoes-27-of-them-in-last-5-days-map//.
According to the newest forecasts, already after 23. May 2021 will start warming up in the rest of Europe, too with result of heatwaves until early Summer 2021, but after period with severe ground frosts or even frosts /https://mkweather.com/from-wednesday-to-saturday-19-22-may-2021-serious-risk-of-ground-frosts-in-europe//.
It appears, that early Summer 2021 will be in many parts of Africa and Asia extremely hot, while parts of Europe should stay cold, or, should be hit by the next coldwaves, after very warm period in late May 2021.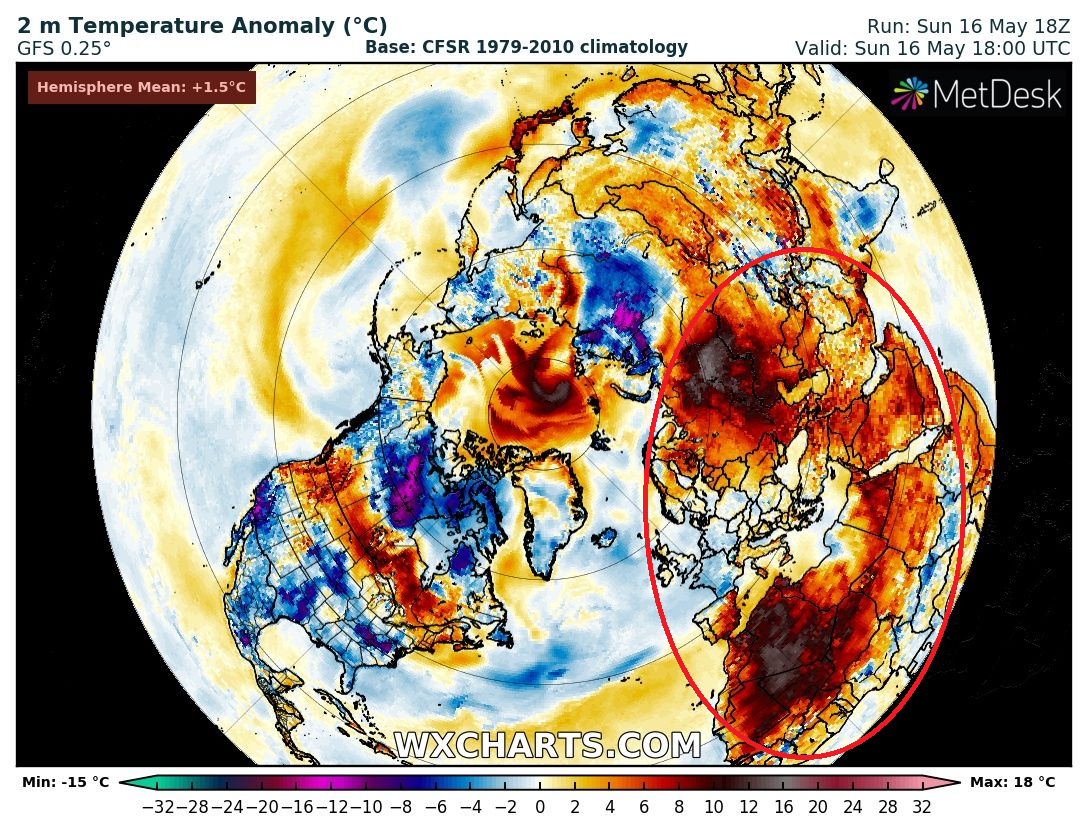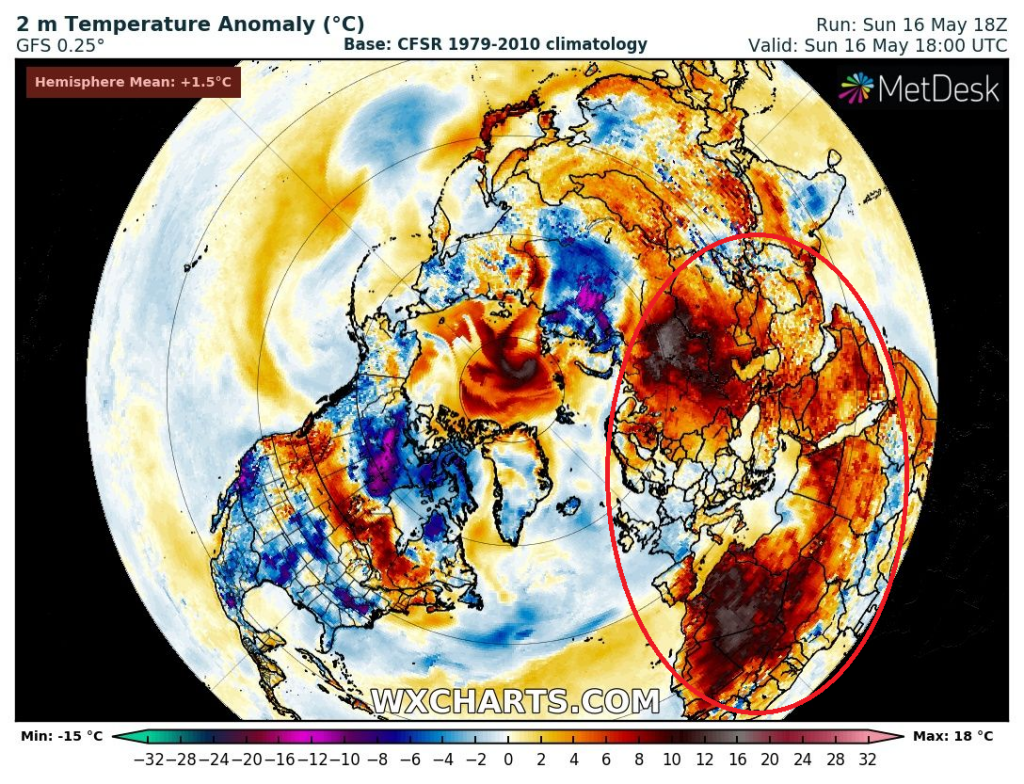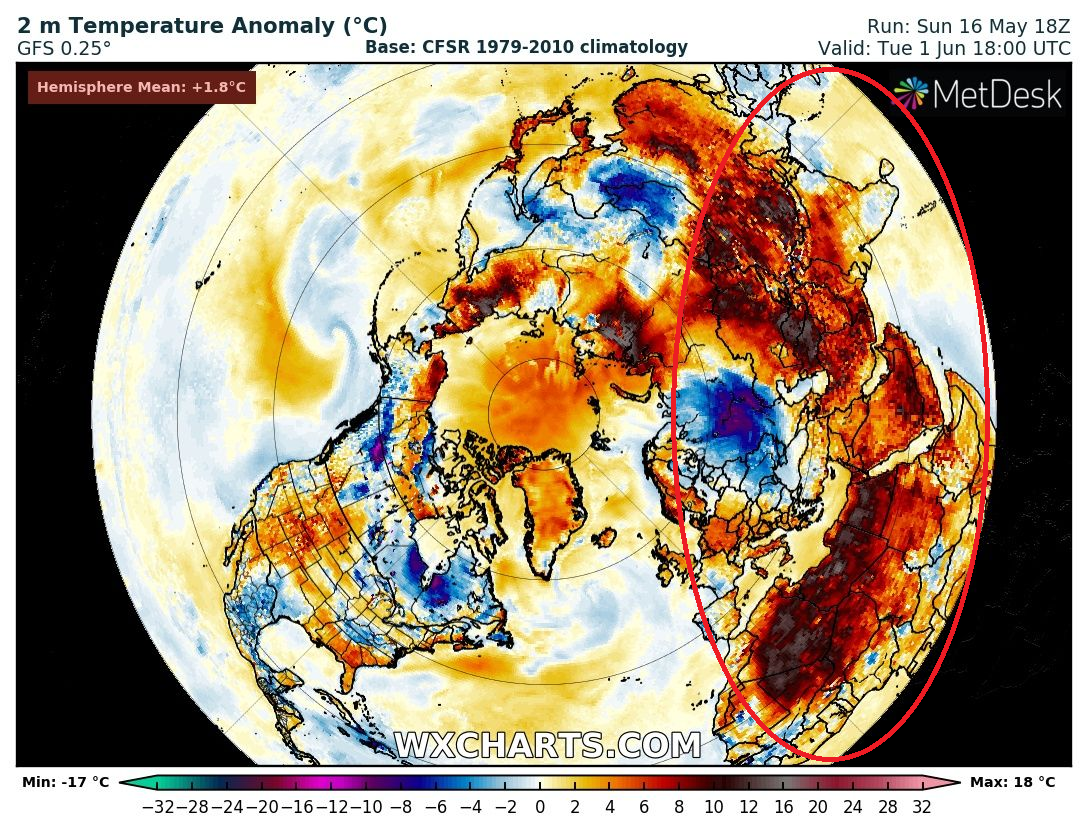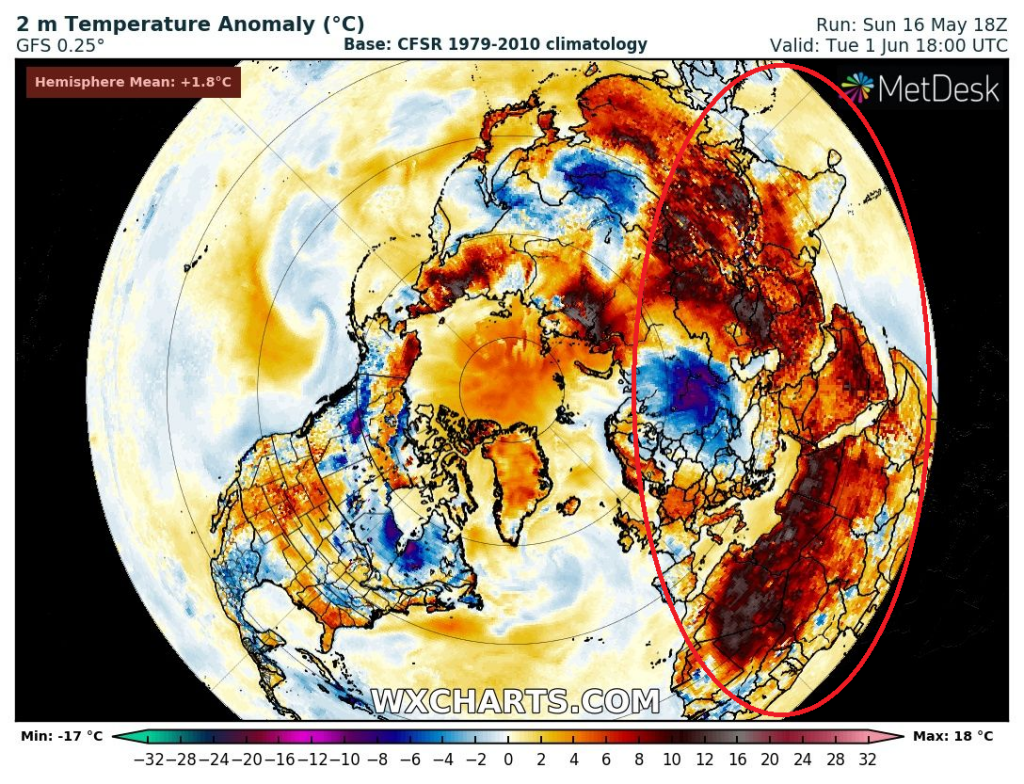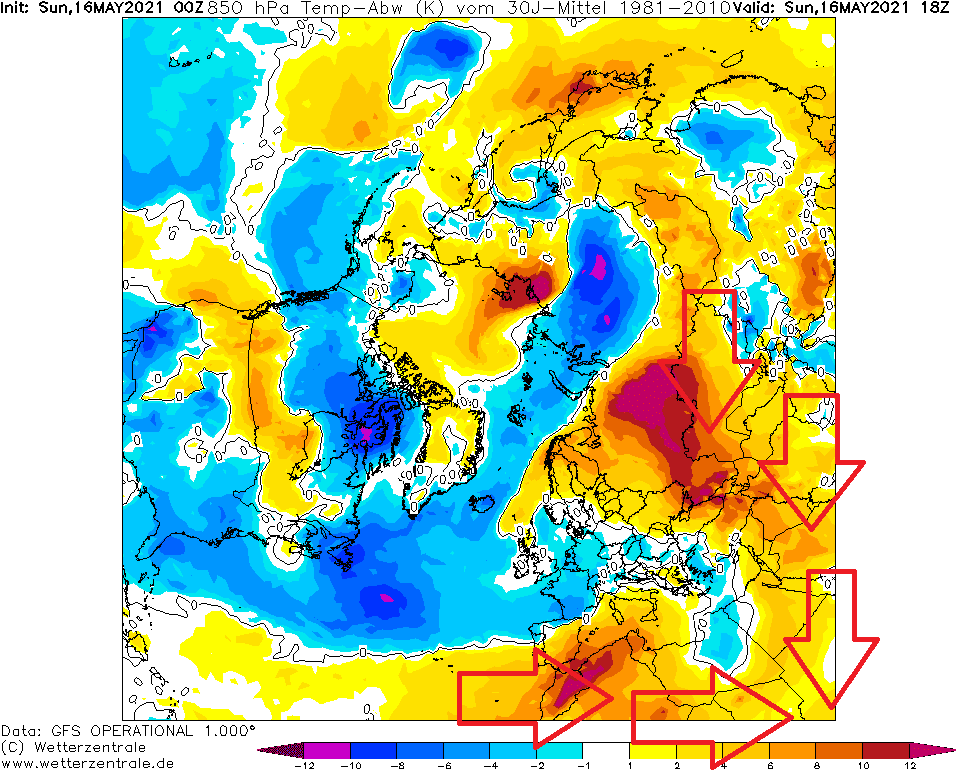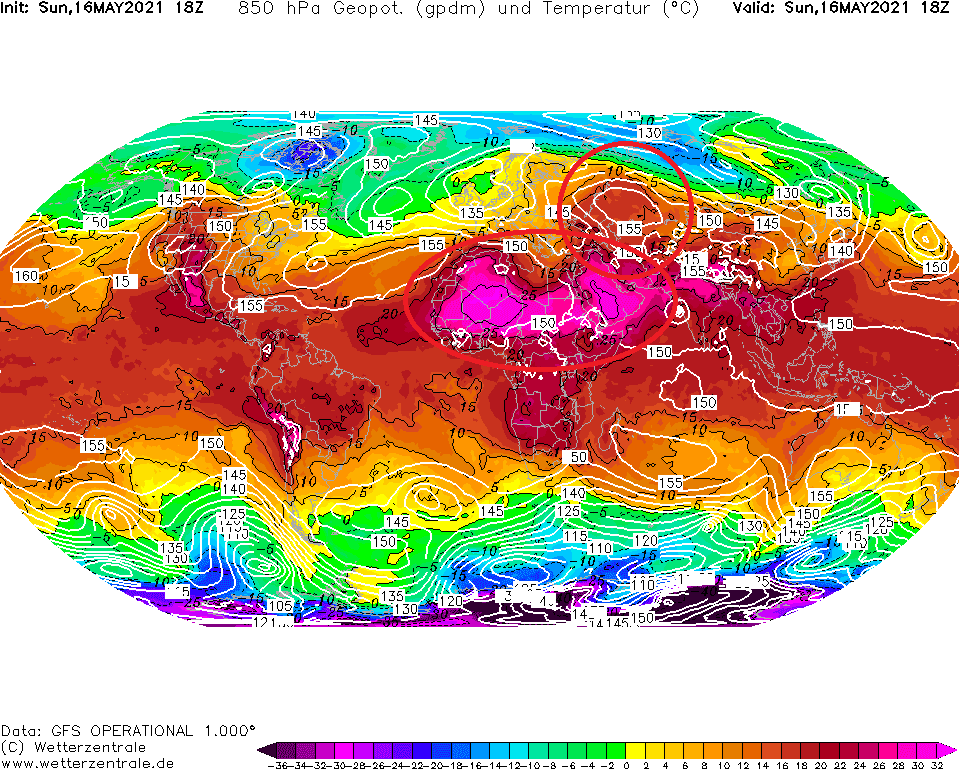 Read more:
(Visited 20 times, 1 visits today)