Many coutnries on Meteoalarm have currently valid 1., 2. or even 3. level of warnings before severe storms, heavy rains and floods.
Third level is valid for central parts of Slovakia, where 3rd level of flood activity threaten cities and villages in Carpathian basins.
Second level of warnings is valid for Bavaria (Germany), Moravia (Czechia), Serbia, northern Italy and eastern Finland – locally it should change into 3rd level in next hours and days.
First level of warnings was declared in northern and eastern France, Belgium, northern Switzerland, northern and southern Italy, eastern Austria, Hungary, western Romania, south-central Poland, eastern Lithuania, eastern Estonia, Sardinia and Corsica for Monday and Tuesday, 17.-18. May 2021.
If we look at wxcharts forecast tool, heavy rains for continental Europe and partly British Islands and Scandinavia are forecasted minimally until Thursday, 20. May 2021, while on Friday and at the weekend, deep cyclone will shift mainly above British Islands and NW Europe.
After round of severe storms and heavy rains with flooding, very cold Arctic air will shift above continent and Mkweather expect frosts and ground frosts betweeen Wednesday and Saturday, 19.-22. May 2021 in many countries /https://mkweather.com/from-wednesday-to-saturday-19-22-may-2021-serious-risk-of-ground-frosts-in-europe//.
According to the newest materials, forecasted heatwave should shift into period after 28. May 2021, although, already early next week should be warmer.
According to current long-term forecasts, the most severe storms are until early Summer 2021 expected in the Alps, the Carpathians, Eastern Europe and Black sea region (already these days are reported from Russia 6 cm hailstorms), where severe storms with heavy rains, strong winds, hails, damaging lighting and floods should appear.
In the Alps and Carpathians, until Thursday, 20. May, around Sunday and Monday 23.-24. and early June 2021 and in Eastern Europe until Thursday, 20. May and early next week (24.-27. May 2021), the strongest rounds of storms are forecasted. In British Islands and NW Europe, more serious rains are forecasted mainly around weekend 23.-24. May 2021, similarly such as parts of France and Germany, where storms should return in early Summer 2021.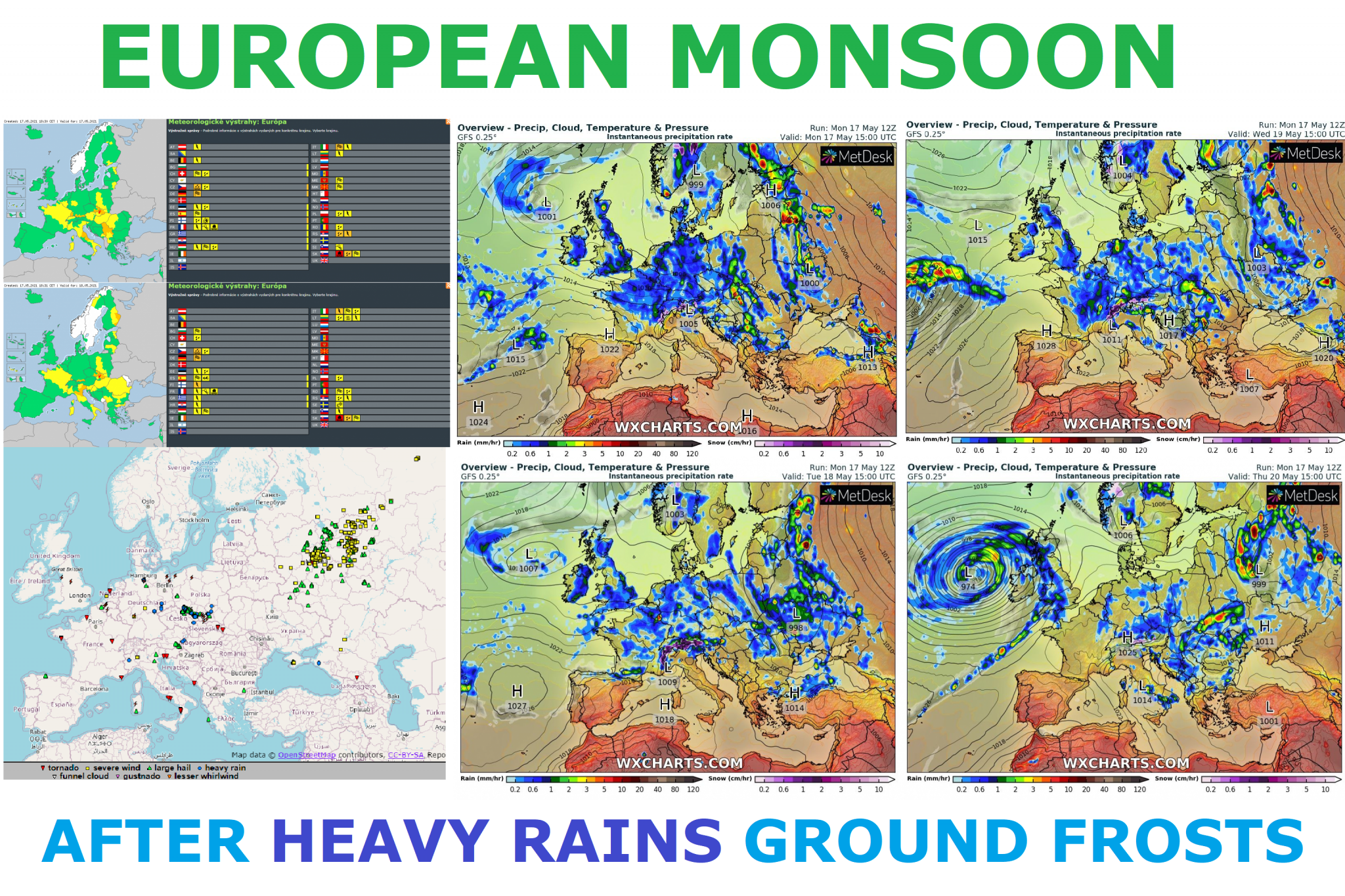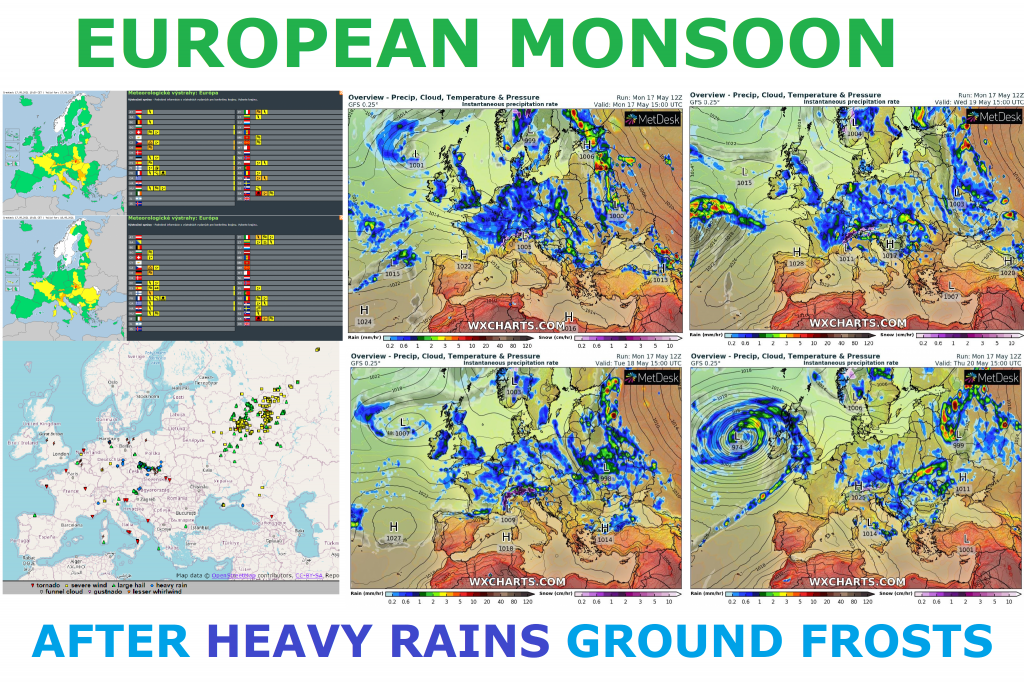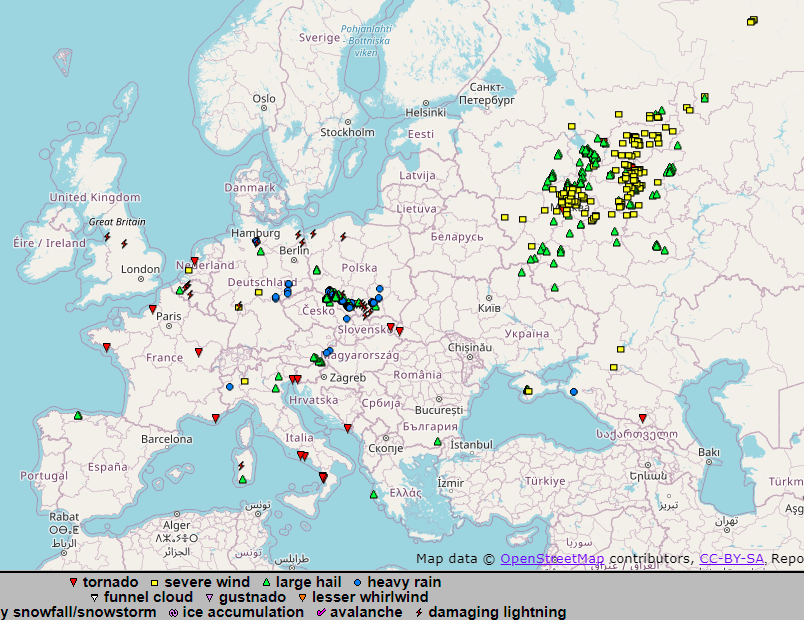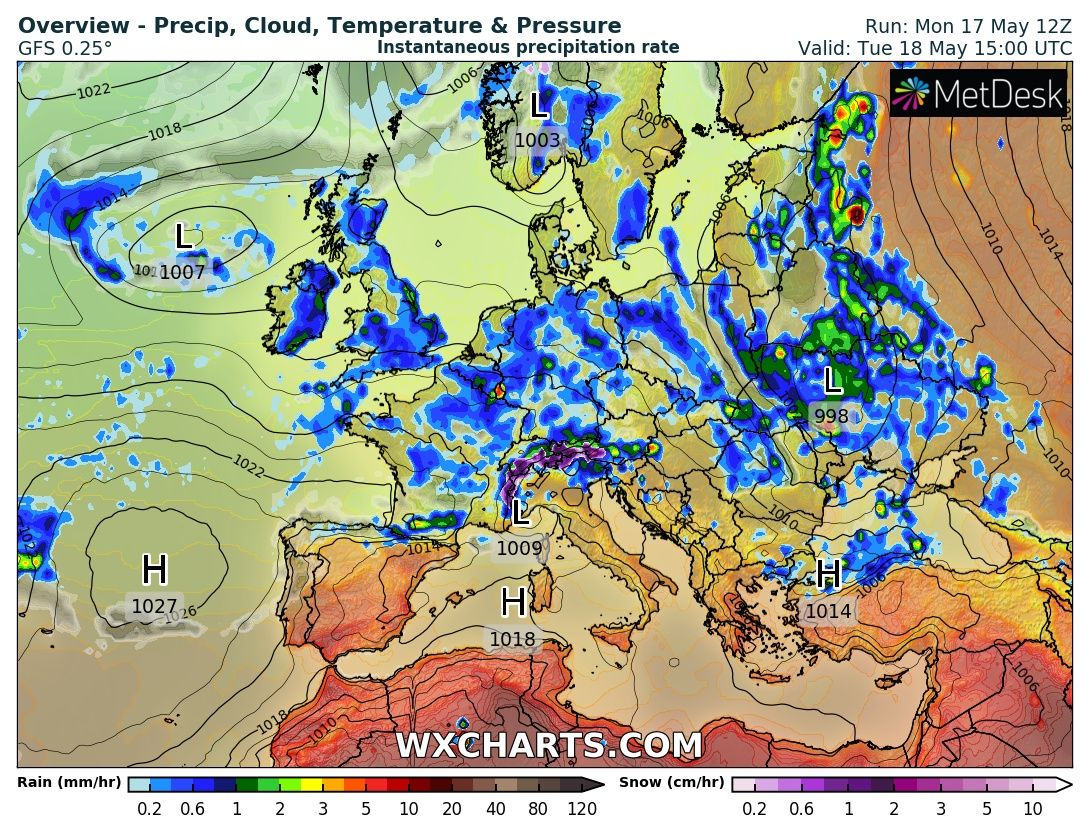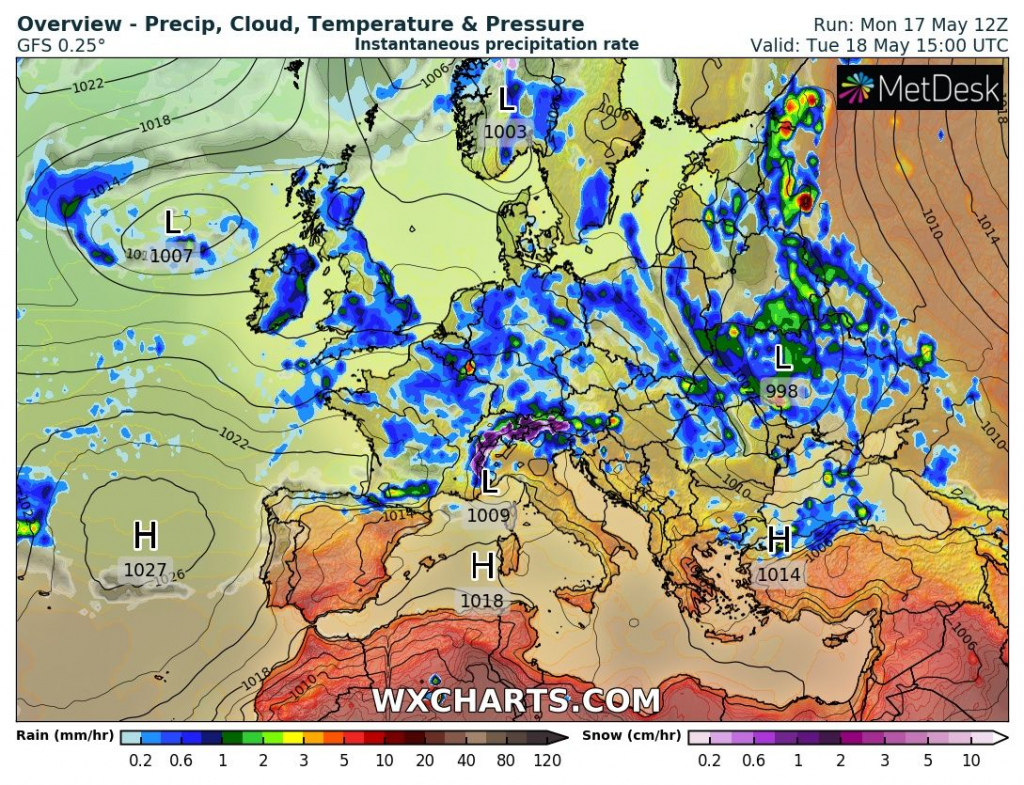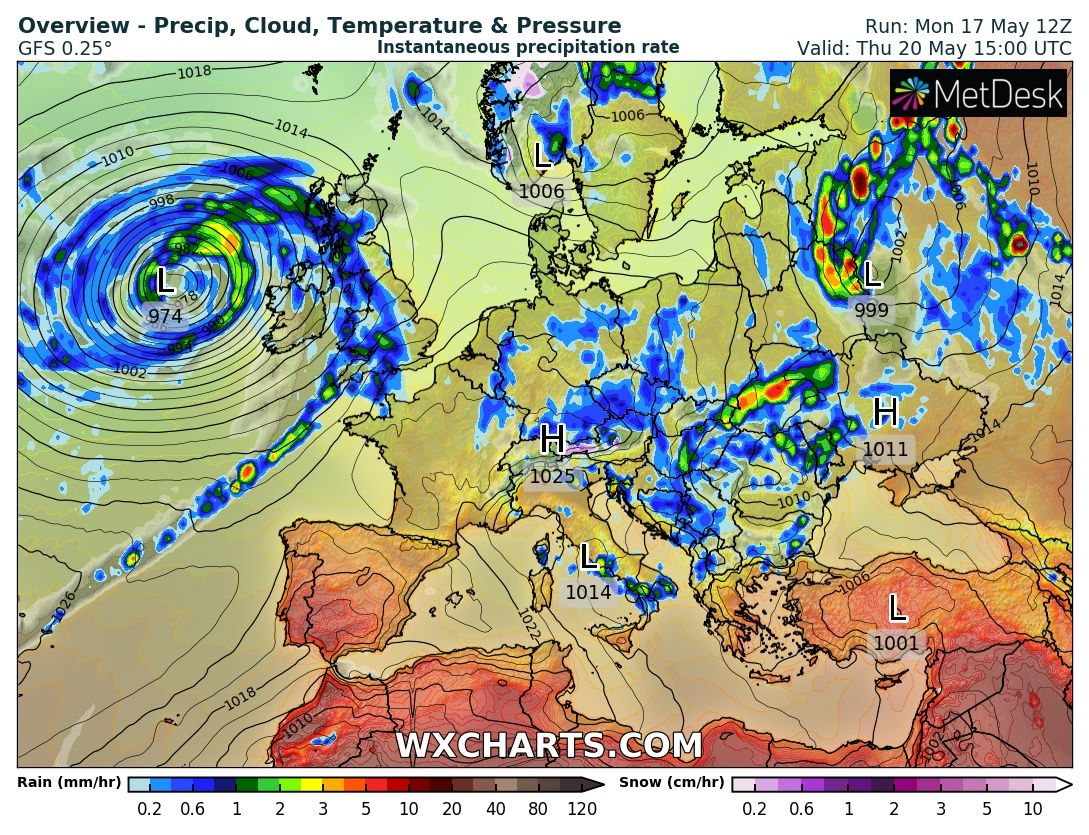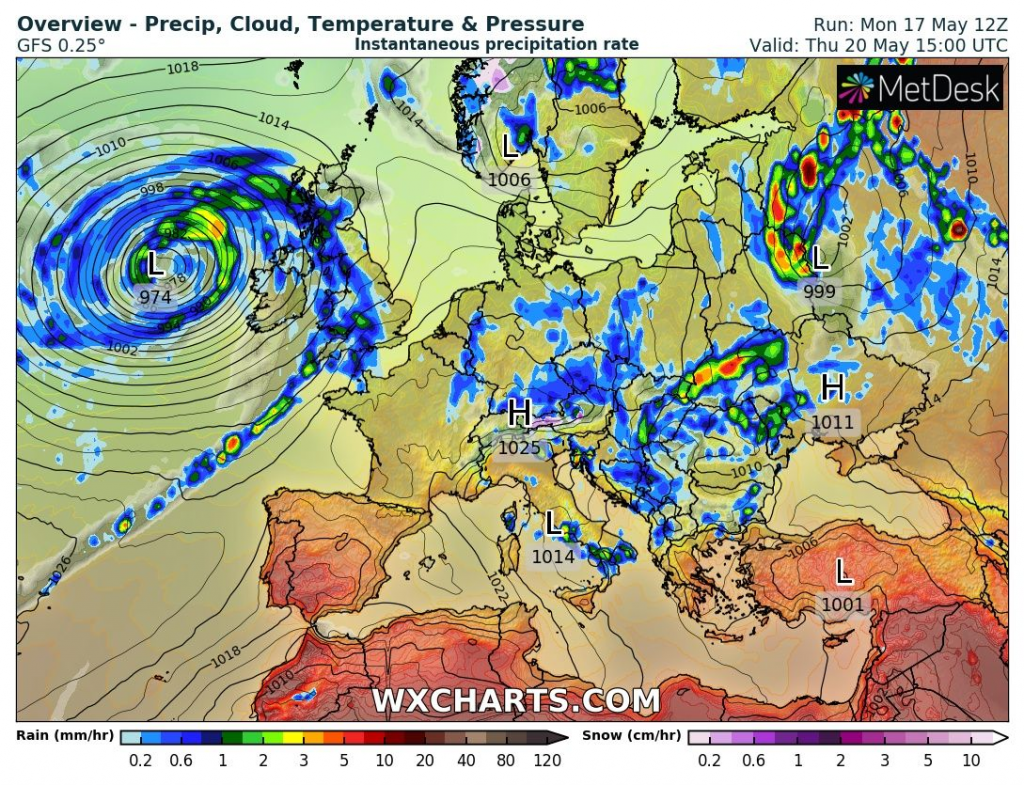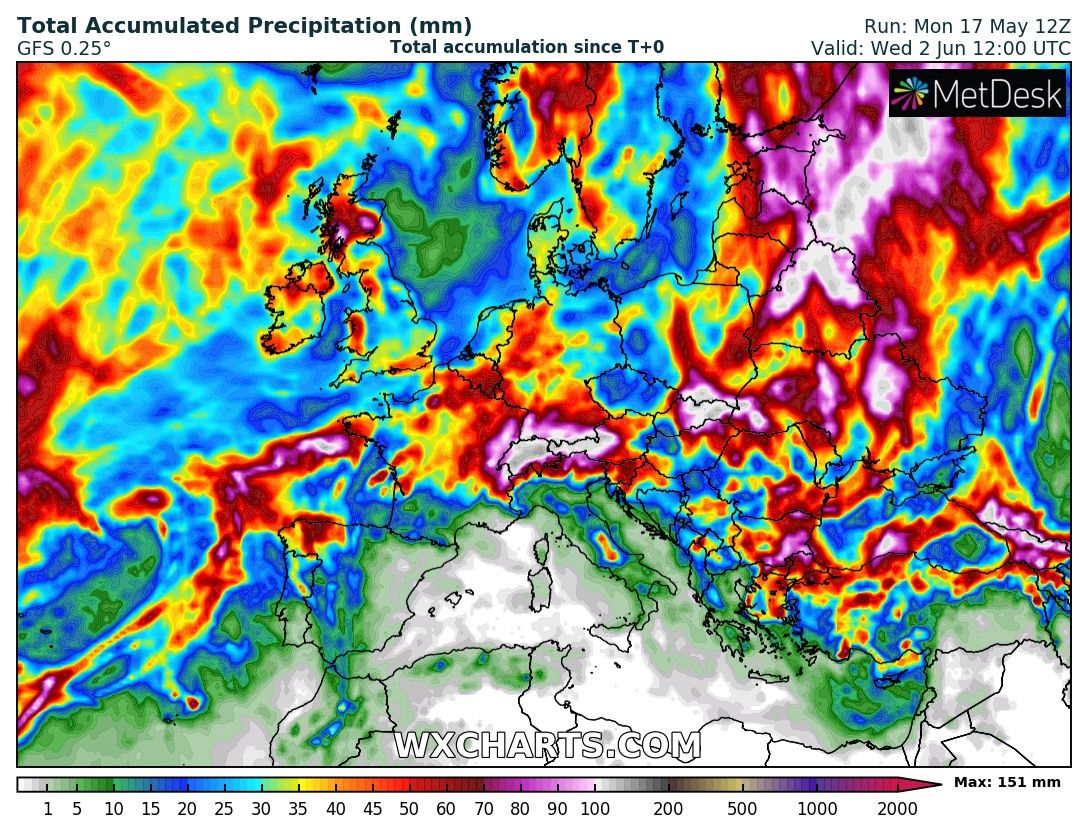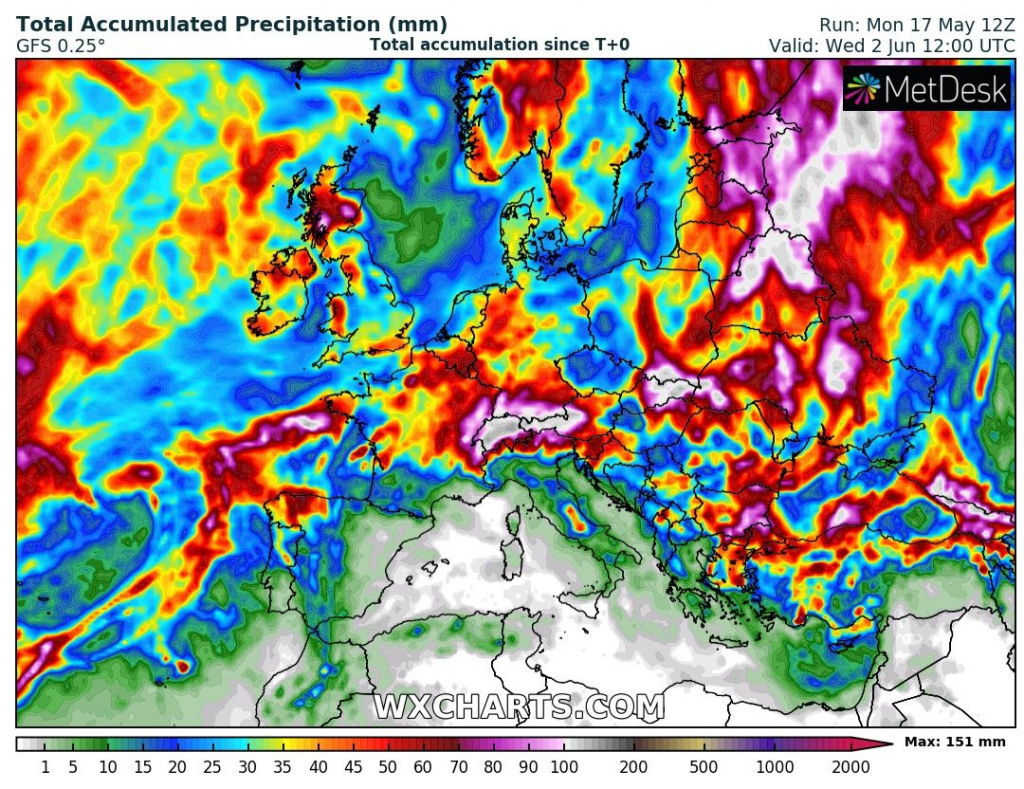 Sources: ESWD (eswd.eu), meteoalarm.eu, wxcharts.com
Read more:
(Visited 32 times, 1 visits today)