Heatwaves in late May and early June 2021 are confirming, should hit all Europe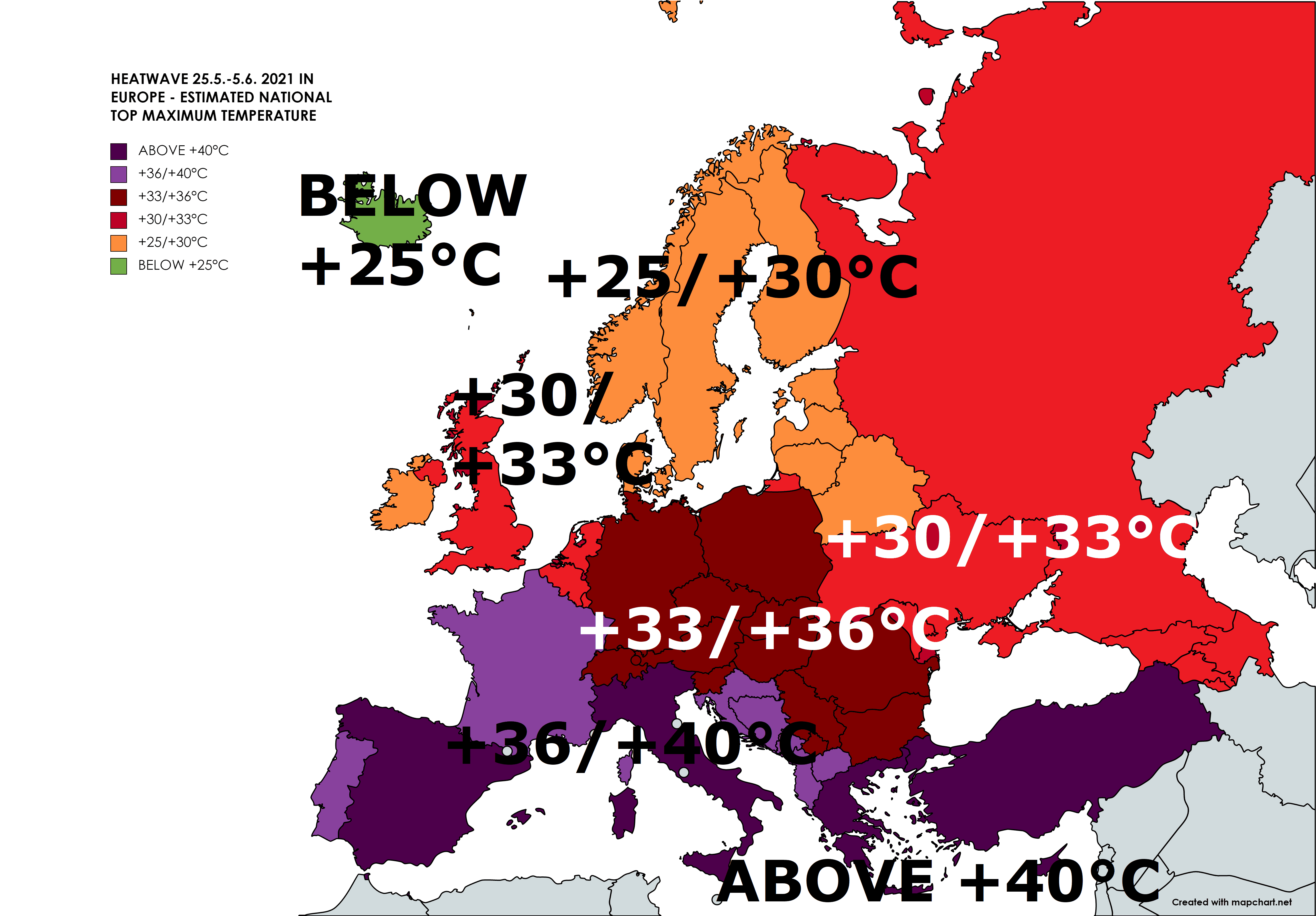 In last article about expected heatwaves /https://mkweather.com/peak-of-summer-in-may-2021-monstrous-heatwave-in-europe-is-possible-estimates-for-hot-scenario// it appeared, that the main sector with tropical advection will be situated above southern and eastern half of Europe.
According to current GFS outputs, situation is more favorable for western and northern Europe, with really hot times and possibility of +30°C even for London, while Central European states should report more than +33°C.
Temperatures above +35°C should surprise in southern France or Adriatic region and +40°C should be measured near sirocco or other dry Saharan winds in the Spain Italy, Greece, Cyprus or Turkey.
In Scandinavian countries, summer weather above +25°C in southern parts is forecasted, maybe the first +30°C of the year will surprise, locally.
In Turkey, heatwave from previous advection will peak around 19. May and hot air from the second advection (described European heatwave in this article) will arrive probably only in early June 2021 from the west.
It appears, that heatwave will shift eastward more slowly such as was forecasted in last days (the most reliable outputs are from 18Z).
For reaching tropical +30°C, +13°C in 850 hPa, for +33°C minimally +16°C in 850 hPa and for +35°C minimally +18°C in 850 hPa and for +40°C minimally +23°C in 850 hPa will be needed near ideal conditions such as e.g. clear skies and calm winds.
However before an arrival of hot summer weather, series of very cold mornings is forecasted until 25. May 2021 – together around 7 mornings in continental Europe and British Islands will have potential of ground frosts near minimum temperatures +3/-1°C in the coldest lowlands and basins.
Heatwaves should be around early June 2021 (preliminary estimate – maybe already in late May 2021) replaced with severe storms on powerful cold front and the next period of European monsoon will be possible.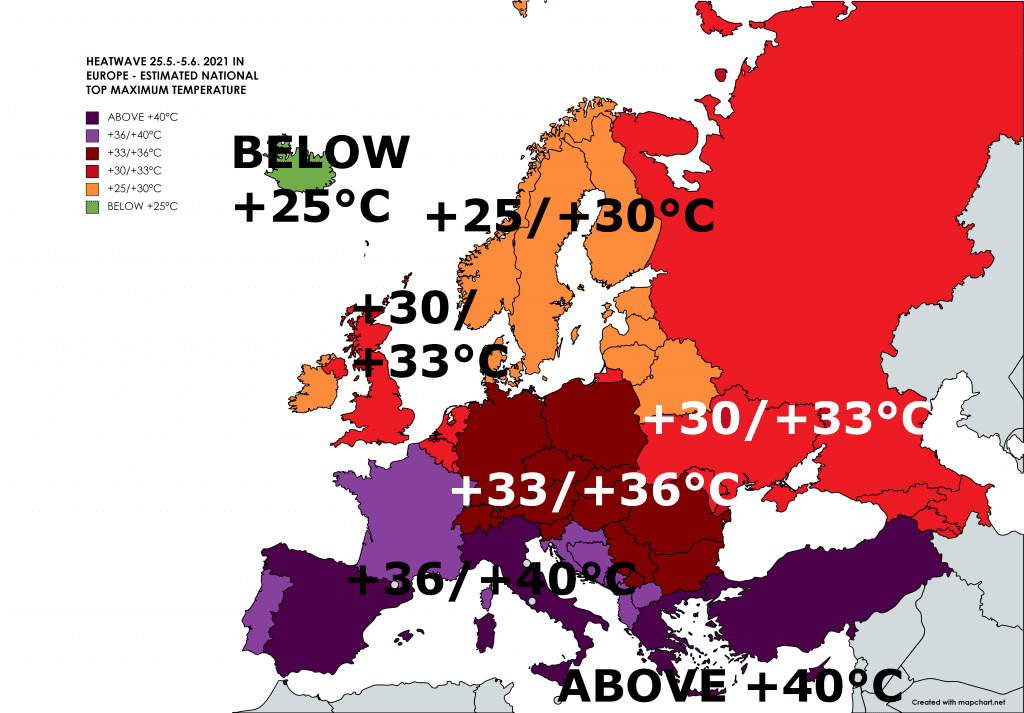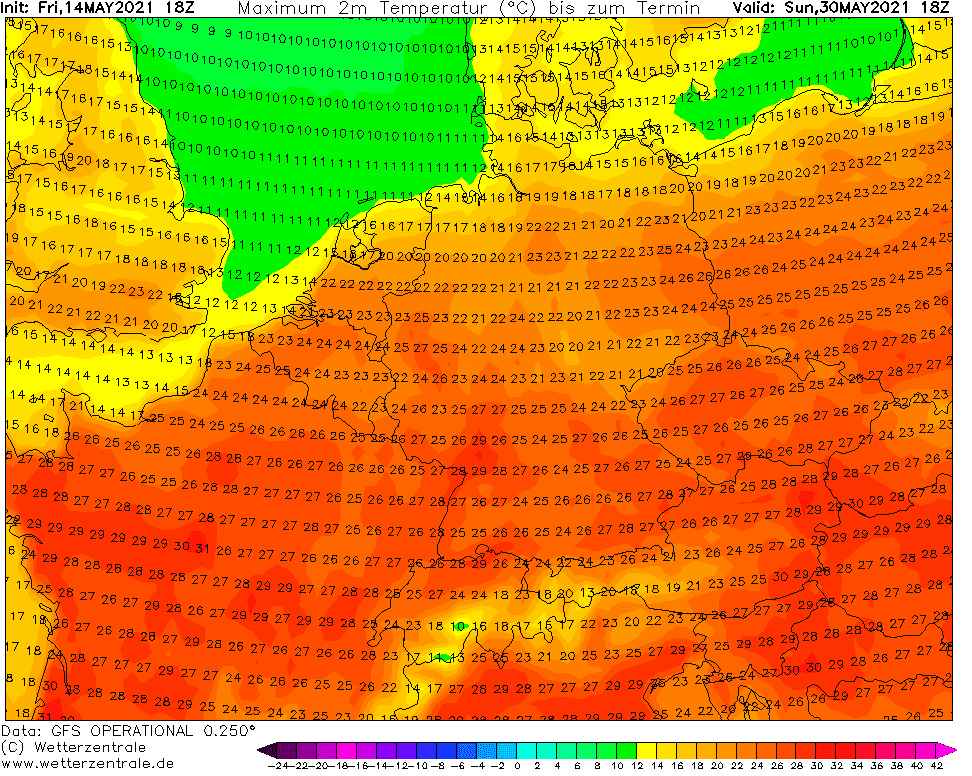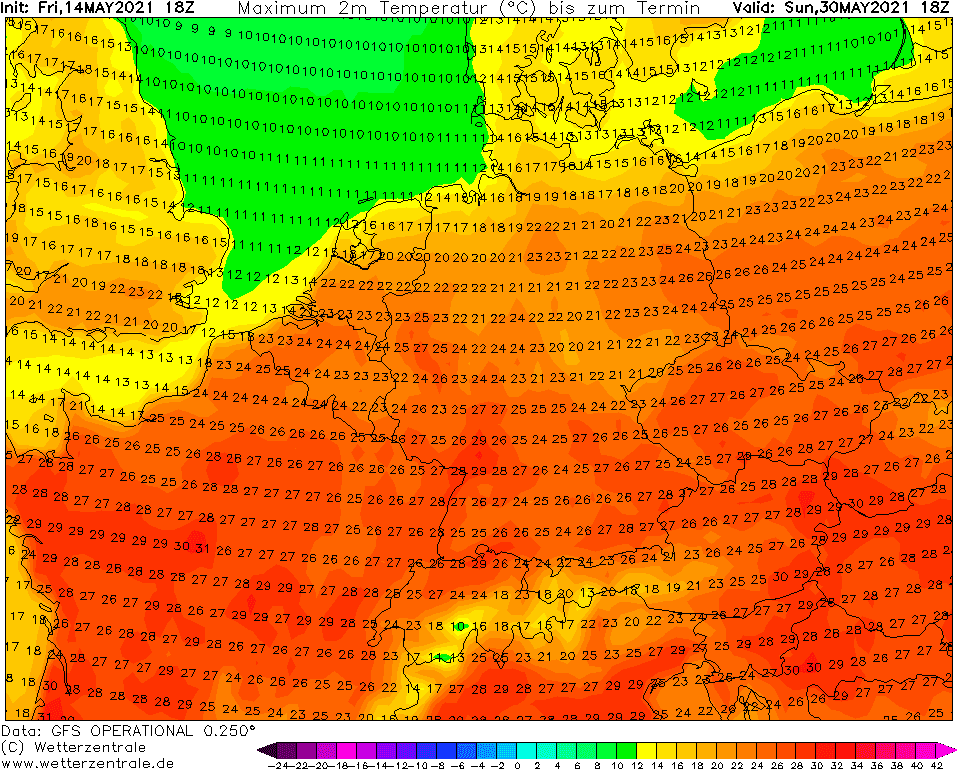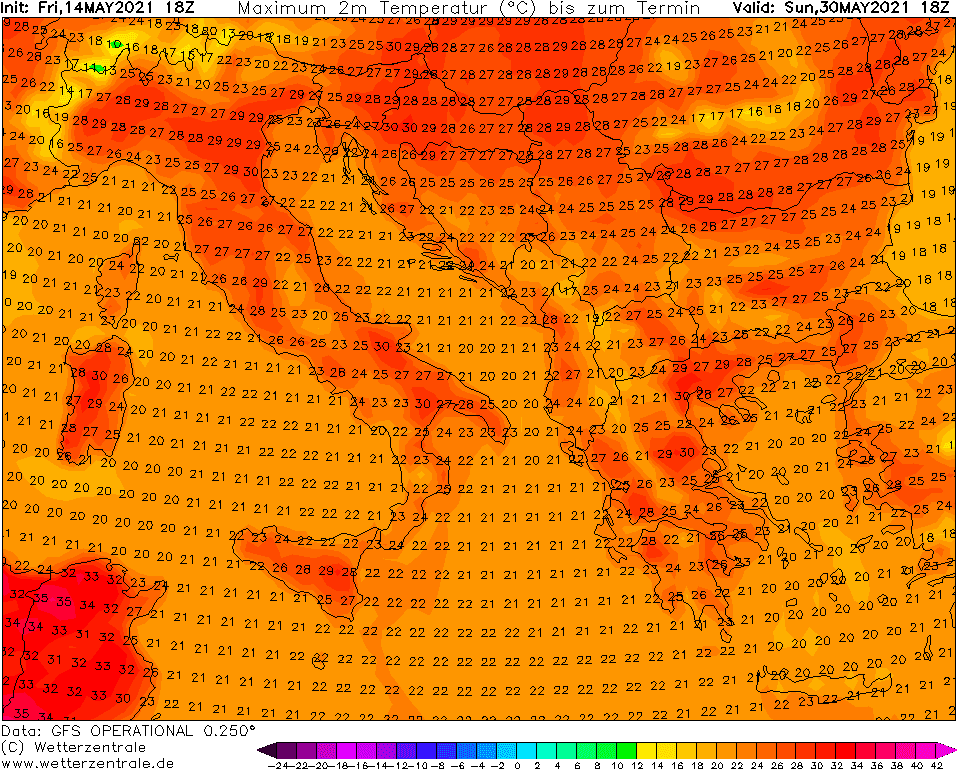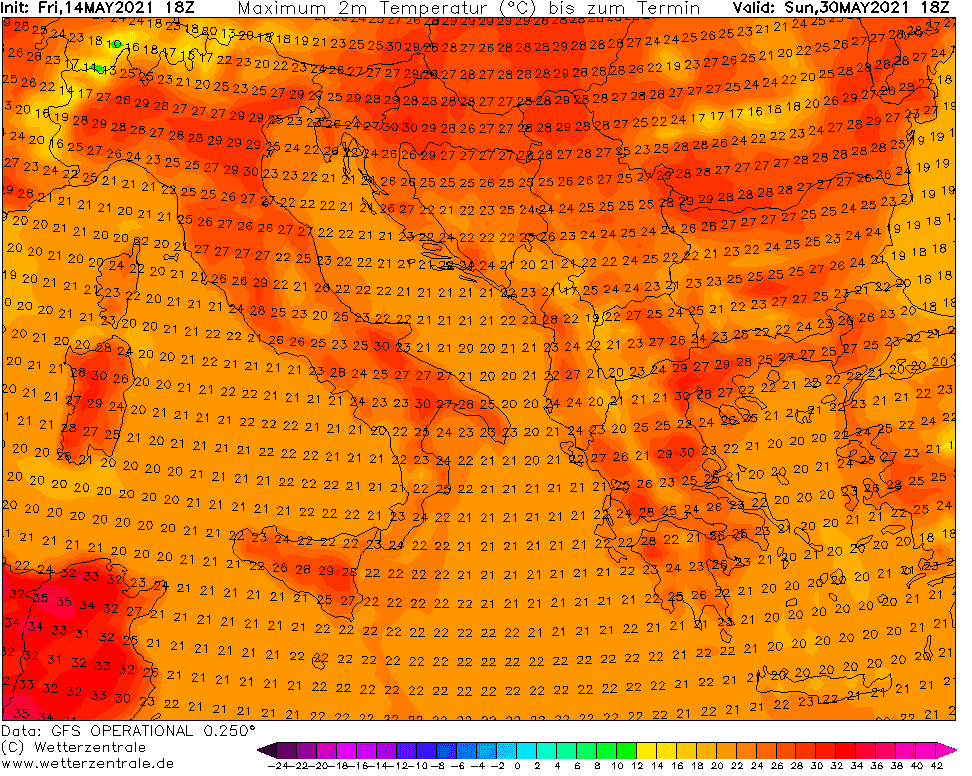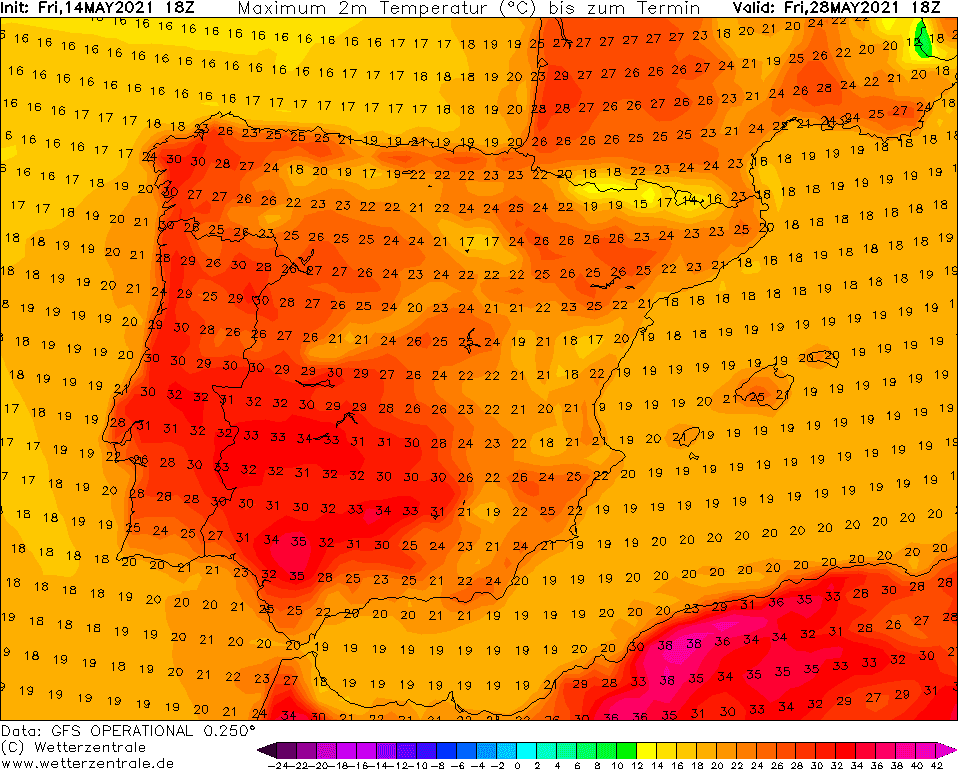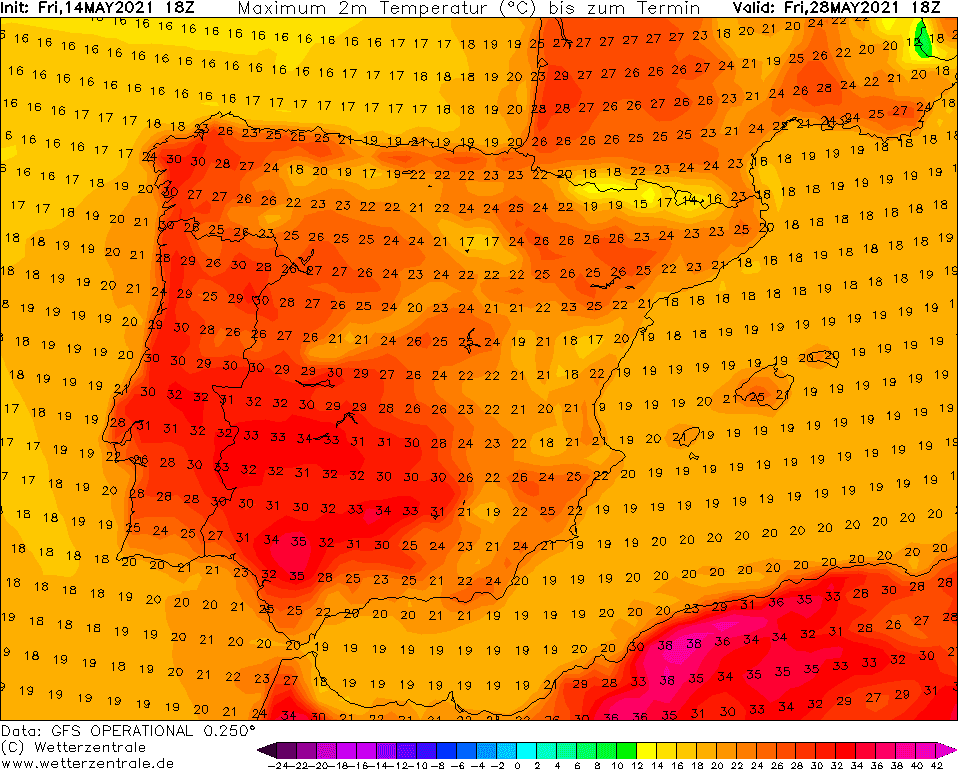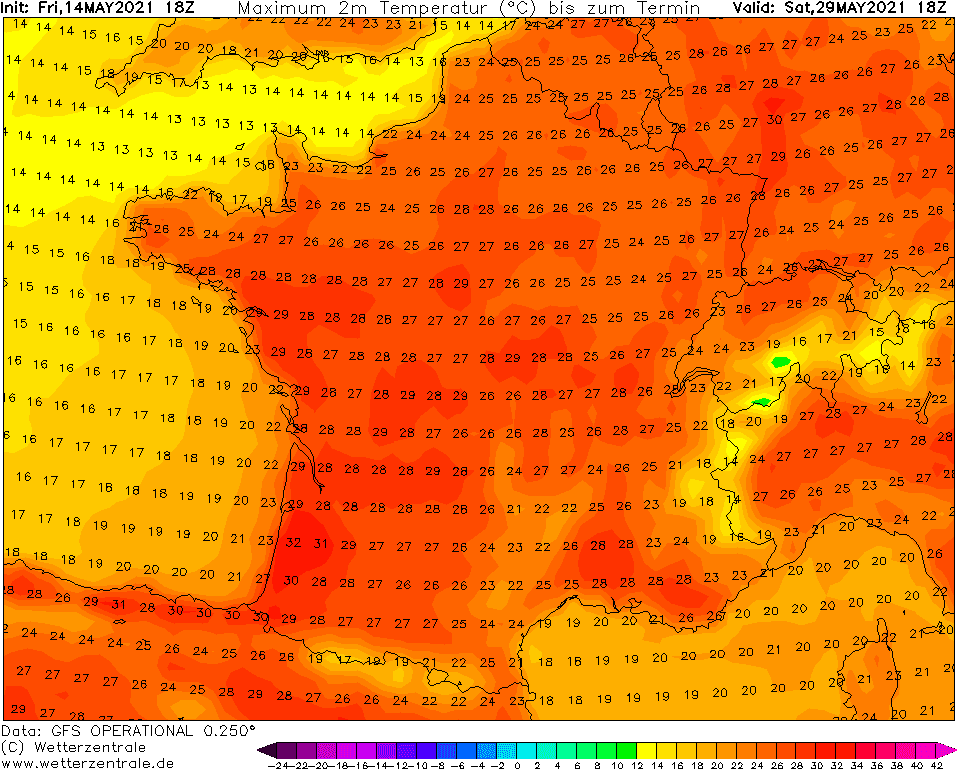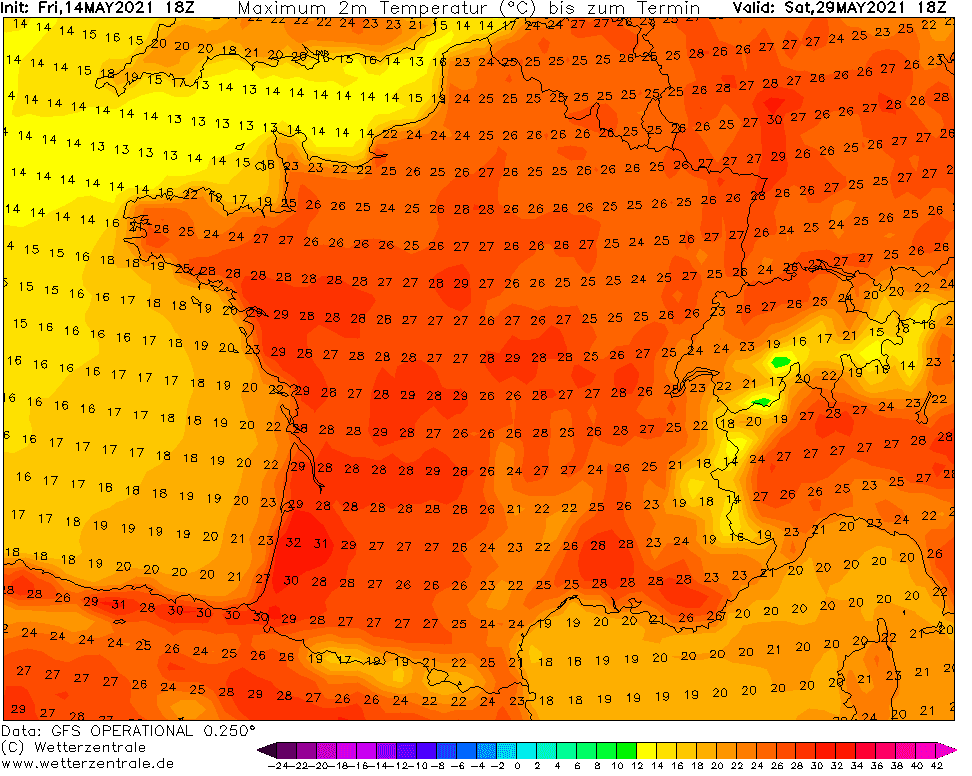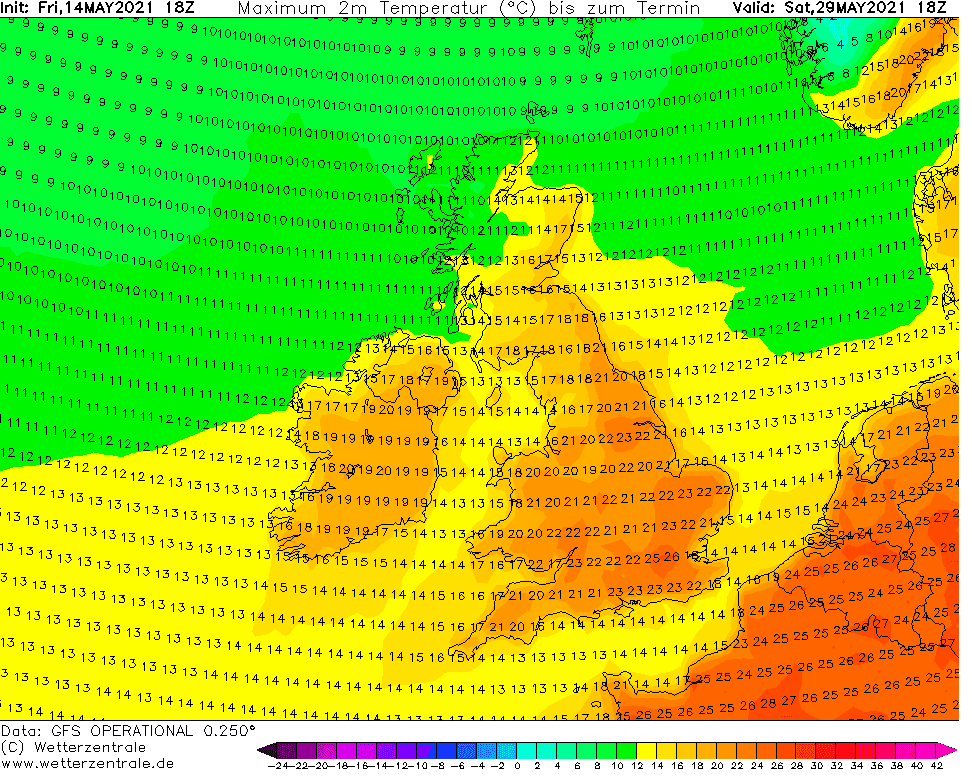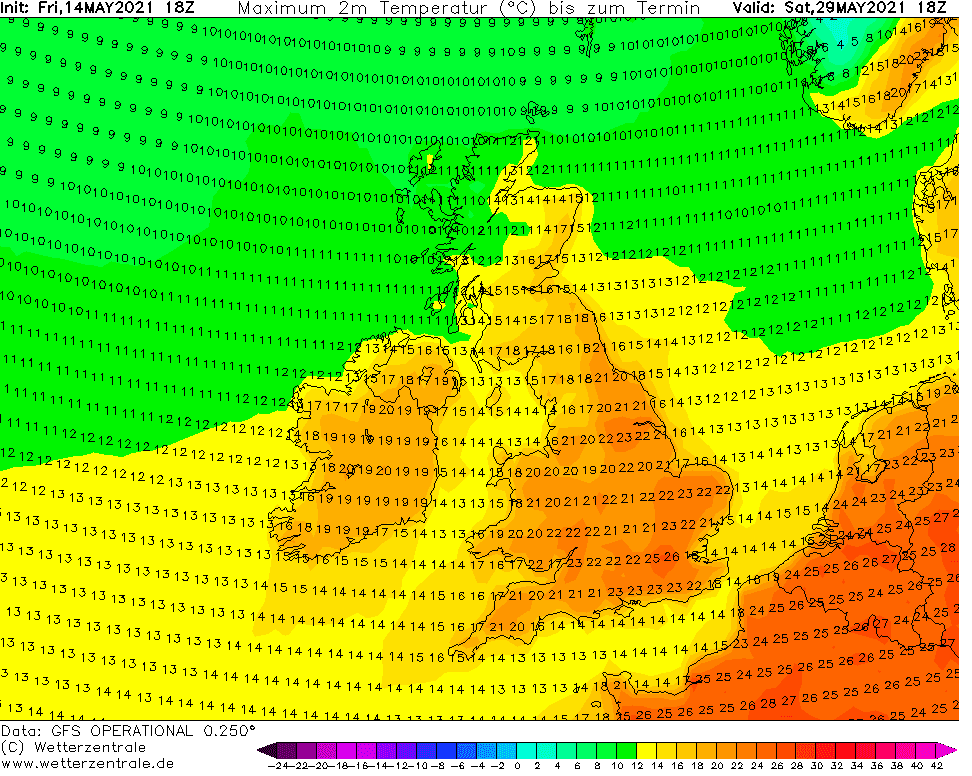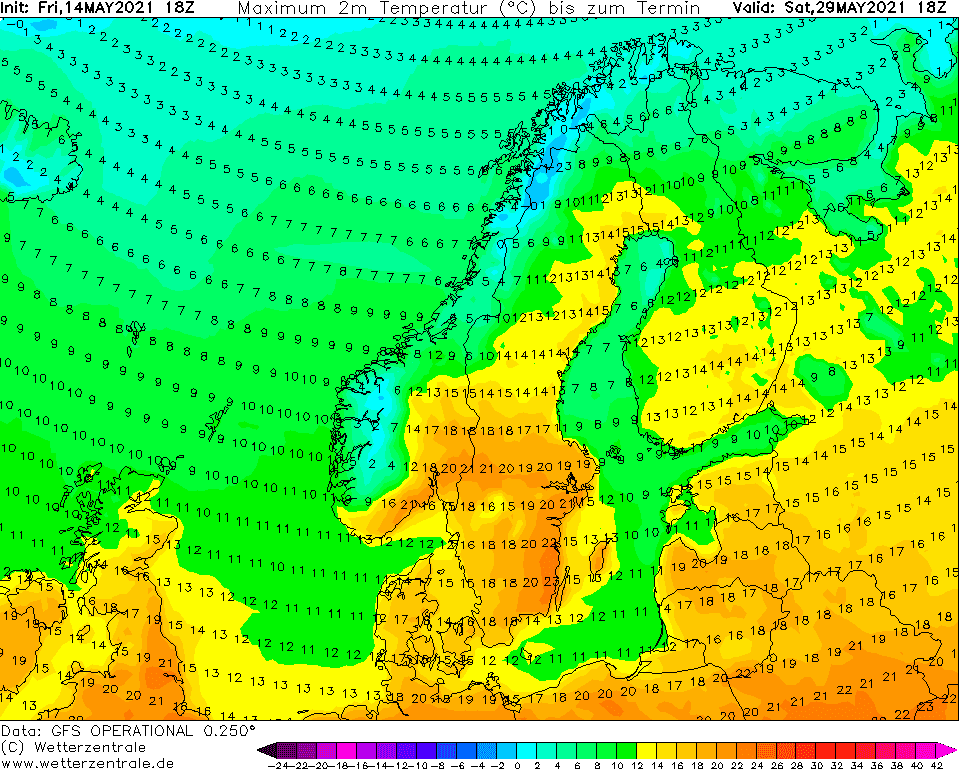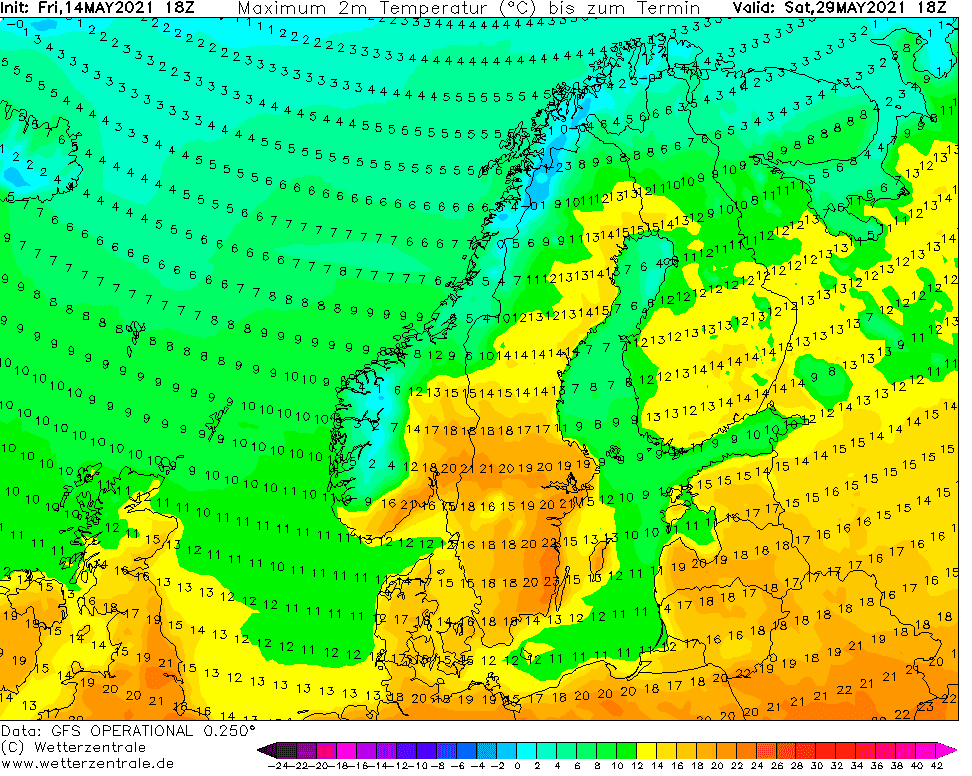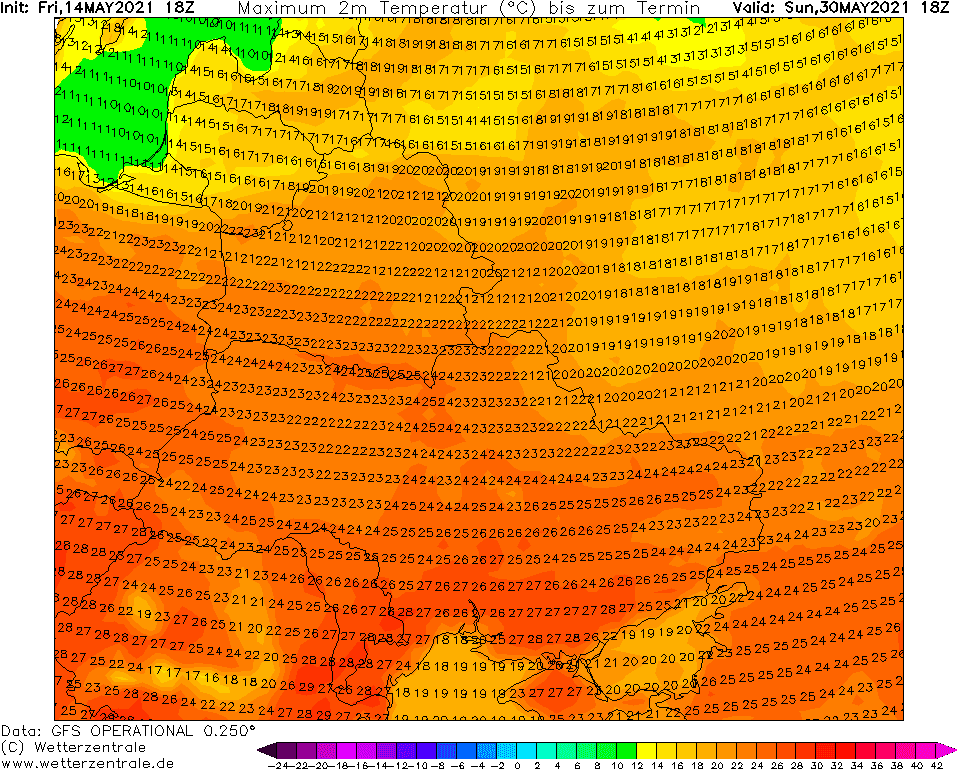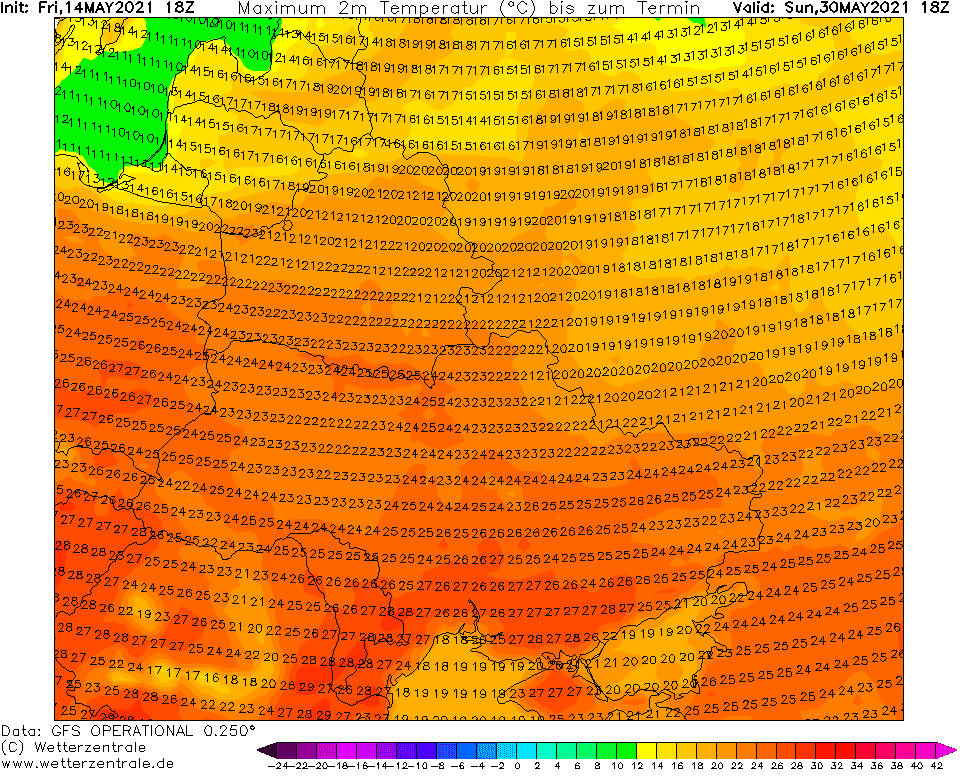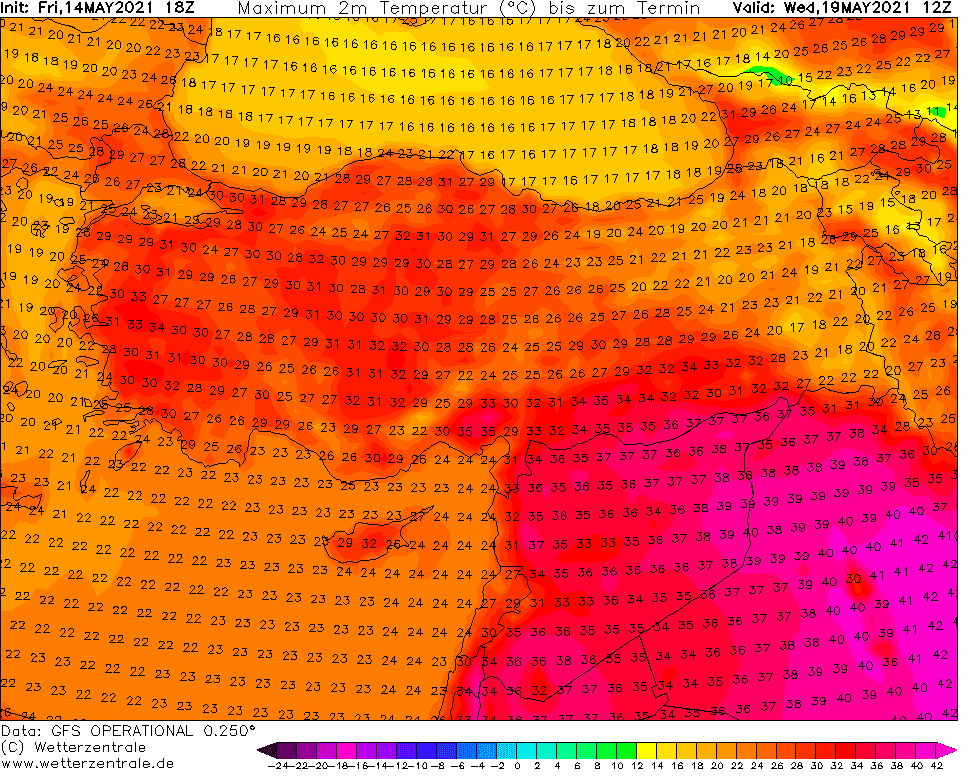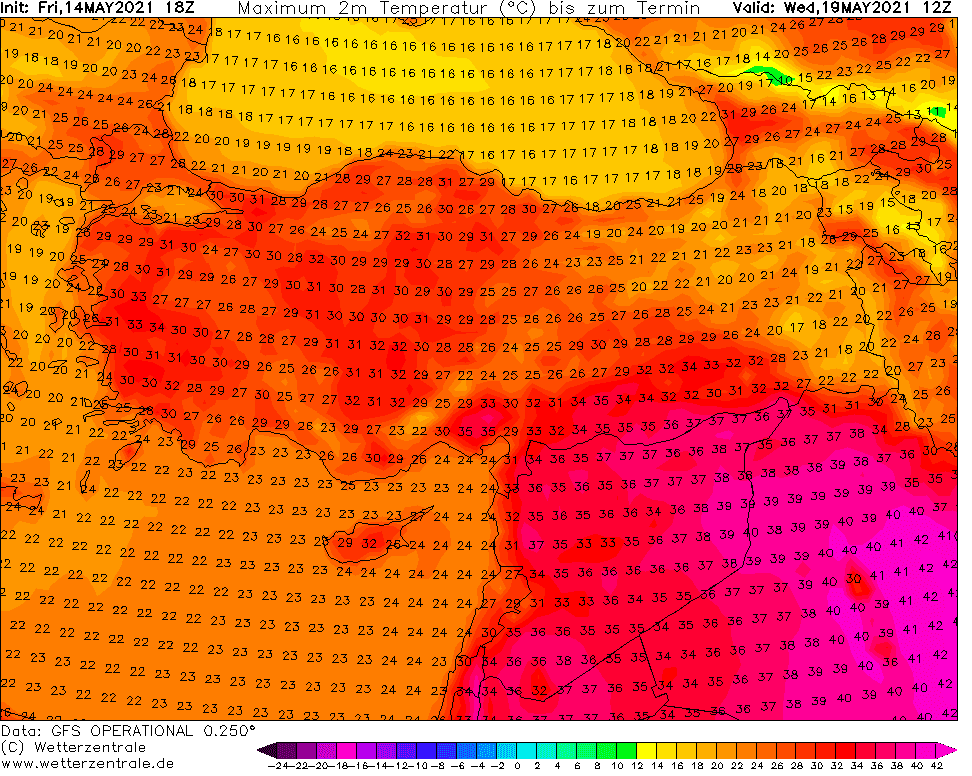 Source: wetterzentrale.de
Read more: