Cold pattern in central USA and Canada intensified in April and May 2021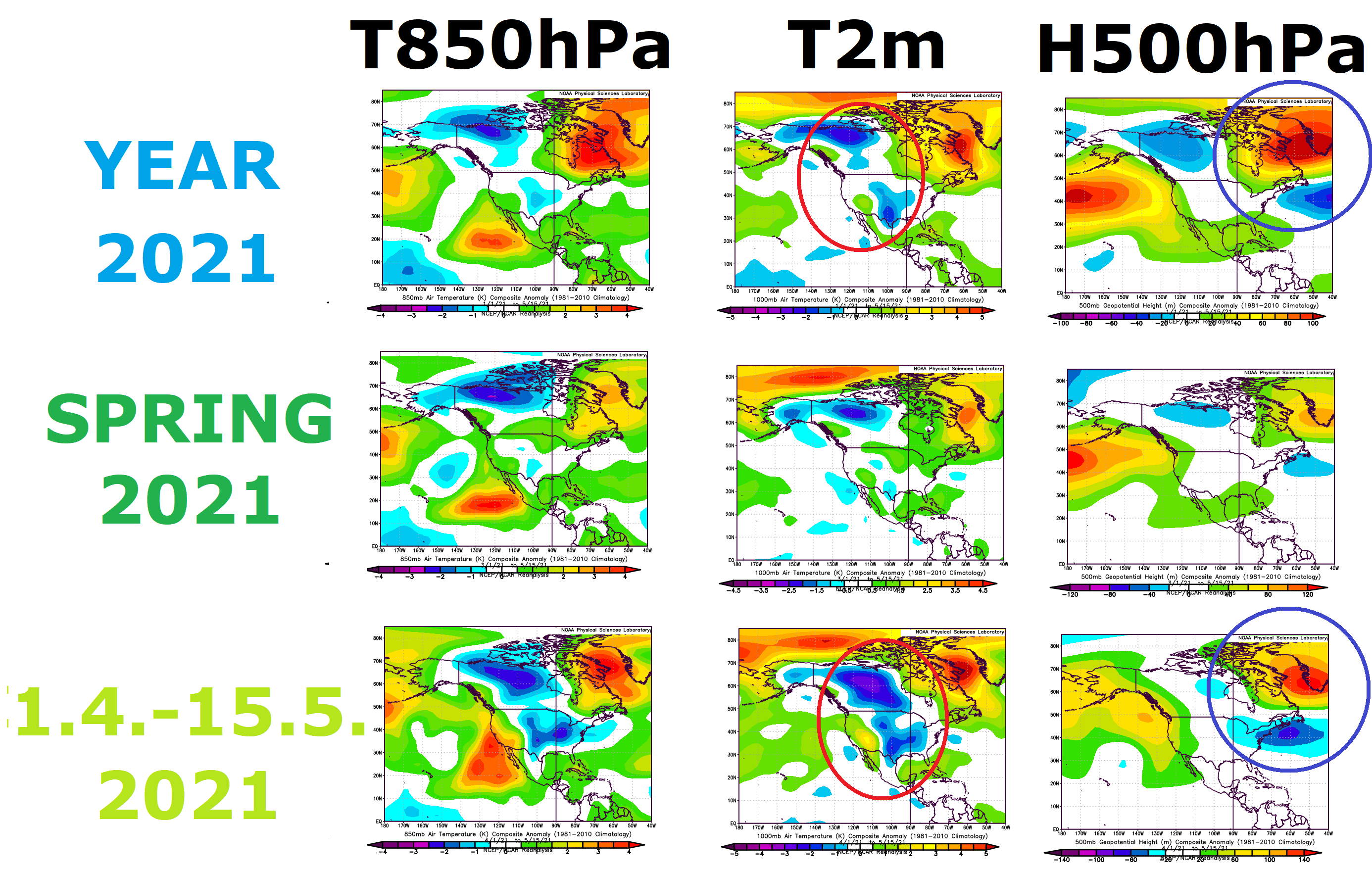 In last articles with outputed composites for Europe we have looked at big circulation anomaly above axis Azores – Greenland, which significantly contributed into cold year 2021 conditions in Europe from January into May 2021 /https://mkweather.com/a-big-european-circulation-anomaly-in-2021-totally-oppositely-such-as-in-the-world-and-showing-what-climate-change-should-bring-until-2100//.
Now, we should look at North-American composites of T850 hPa, T2m and H500 hPa for year 2021, Spring 2021 and period 1.4. – 15.5. 2021, so far.
If we compare these 3 periods, we should notice, that in April and May 2021 so far, temperature anomalies above central USA and west-central Canada are stronger such as for whole year 2021, therefore it´s possible, that La nina impact /https://mkweather.com/global-temperatures-dramatically-went-down-the-sharpest-jump-since-1990s-la-nina// during Spring 2021 months should have significant contribution into this, in seasonal forecasts quite expected cold pattern.
If we look at anomalies in H500 hPa, we should notice, that in April and May 2021 is center of anomalous Azore – Greenland axis circulation, mainly stronger negative anomaly above Azores, closer into US and Canadian coast, what should mean more cold blasts on its back side into central parts of the continent.
Simultaneously, high geopotential anomaly above northern Pacific has tendency to weaken, what should mean less northerly winds and early spring heatwaves above West Coast.
Strong Greenland high and weak Azores high together with weak Icelandic low are then good conditions for persisting European Arctic outbreaks in the first 5 2021´s months, with often AO- and NAO- phases.
Traditional La nina pattern with warm southern USA was by strong La nina in last weeks and months partially interrupted – mainly in Texas, which is showing strong negative temperature anomalies.
This circulation should be therefore a reason of strong storm pattern above central and eastern USA and strong tornado season 2021 in the USA, while hurricane season is too expected to be above average thanks to La nina and favorable wind shear above Atlantic.
Seasonal forecasts for Northern America are saying above hot and dry West with wildfires and regionally colder and stormy East, while Northeast and eastern Canada should be very warm, too. It appears, that Summer 2021 forecast for the continent is only equivalent for ongoing circulation described in this article from first 4,5 months of the year, only in summer-like circulation conditions.
Severe storms and tornadoes in Midwest and heatwaves and wildfires on West therefore shouldn´t be in next months any surprise and it will be potentially the biggest threats in upcoming period.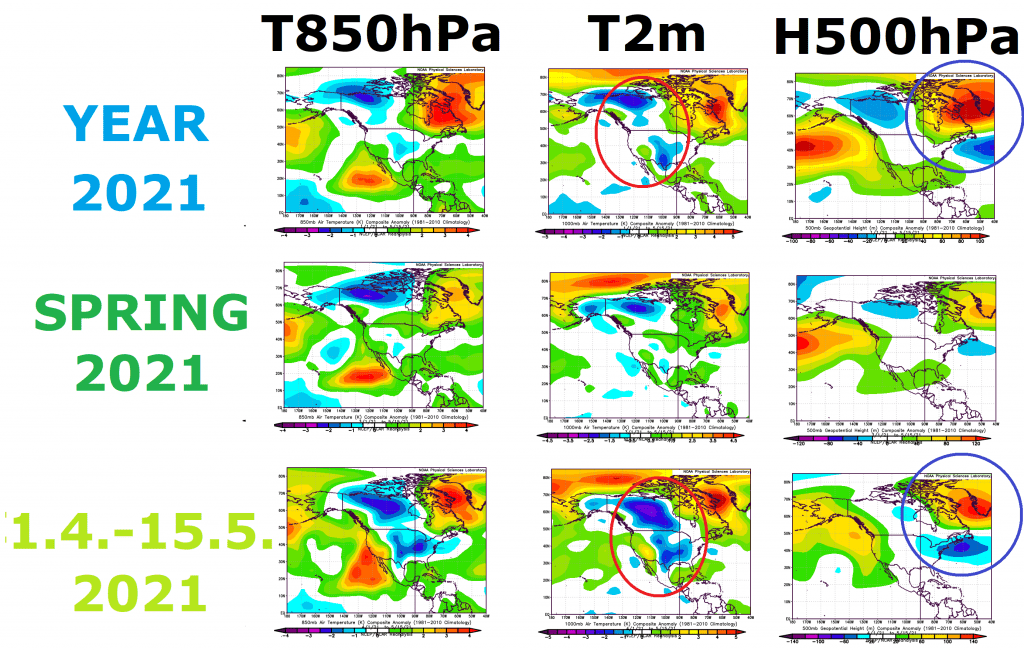 Year 2021: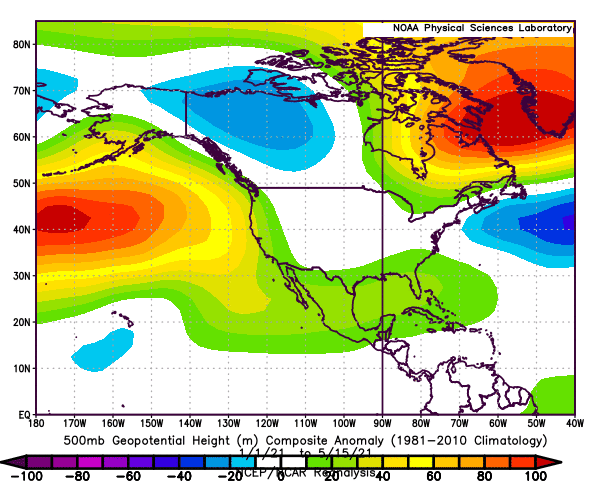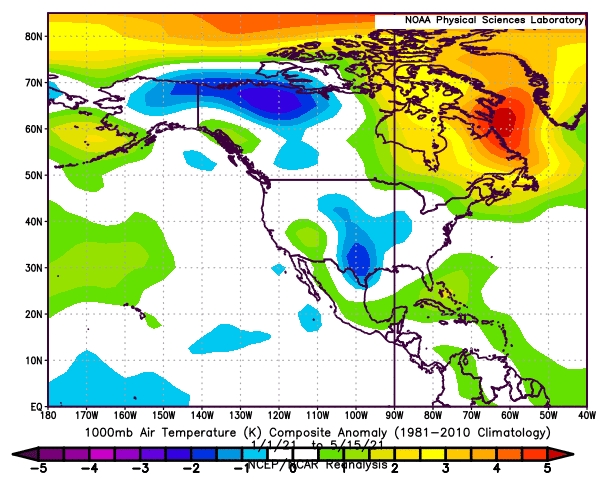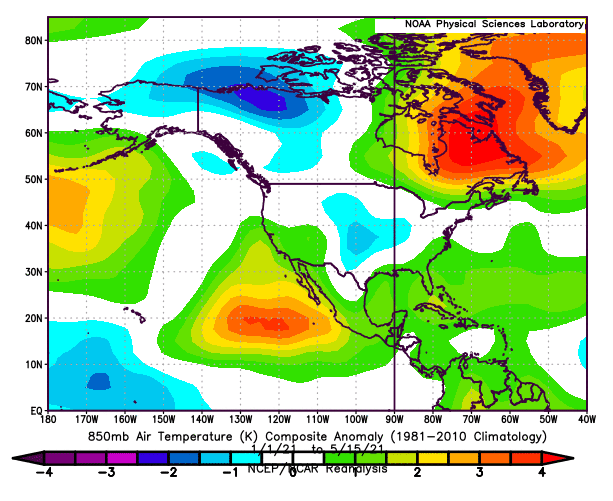 Spring 2021: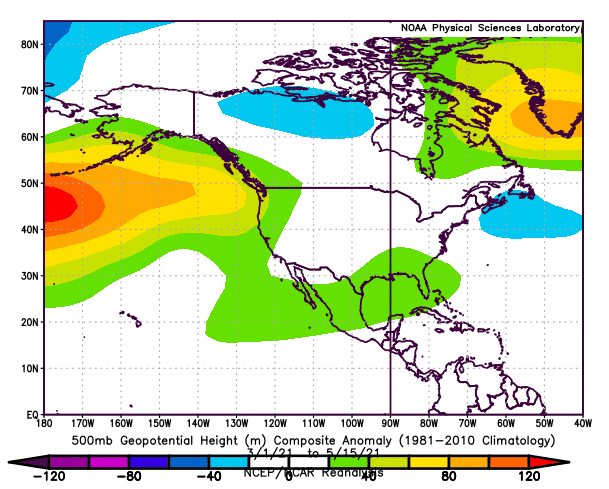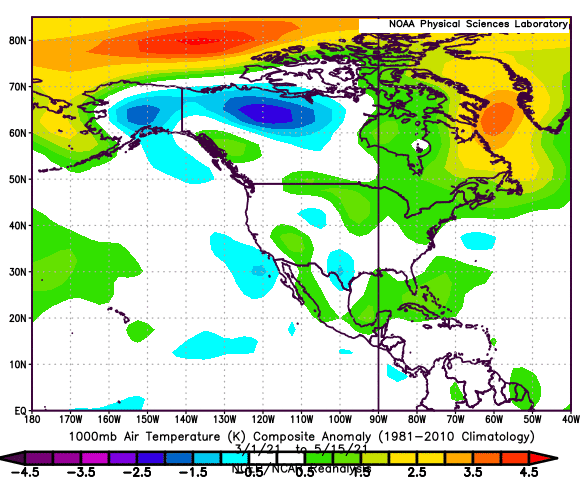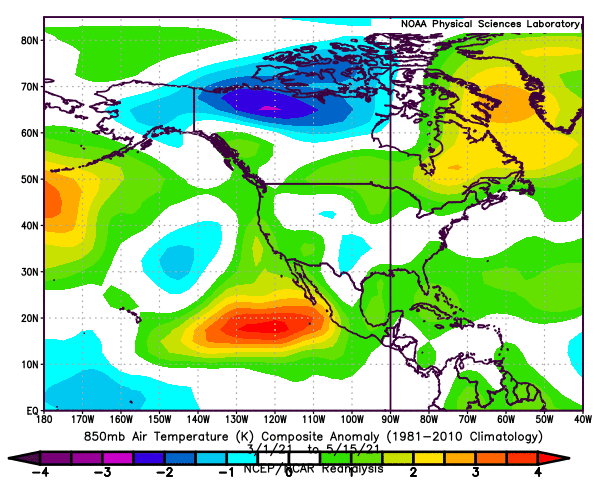 April – 15. May 2021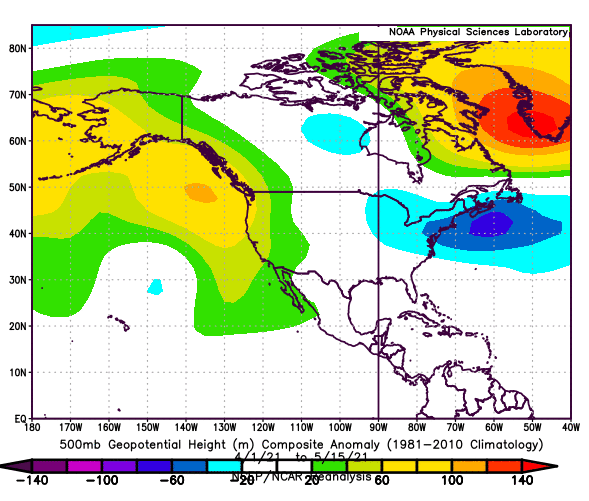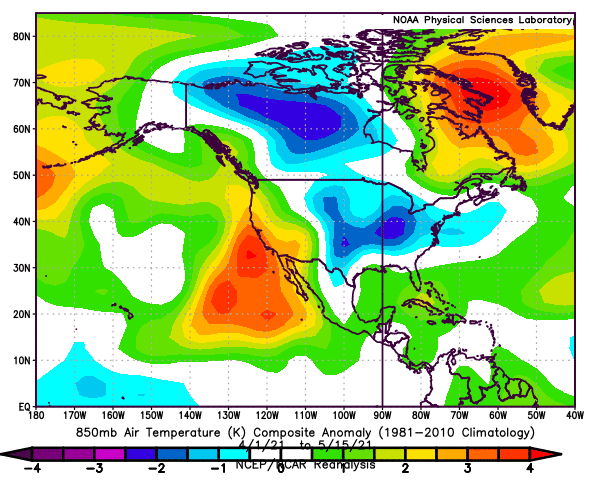 Read more: