21 dead in a high-altitude marathoon in China after extreme cooldown, in Mongolia from +33°C to snowing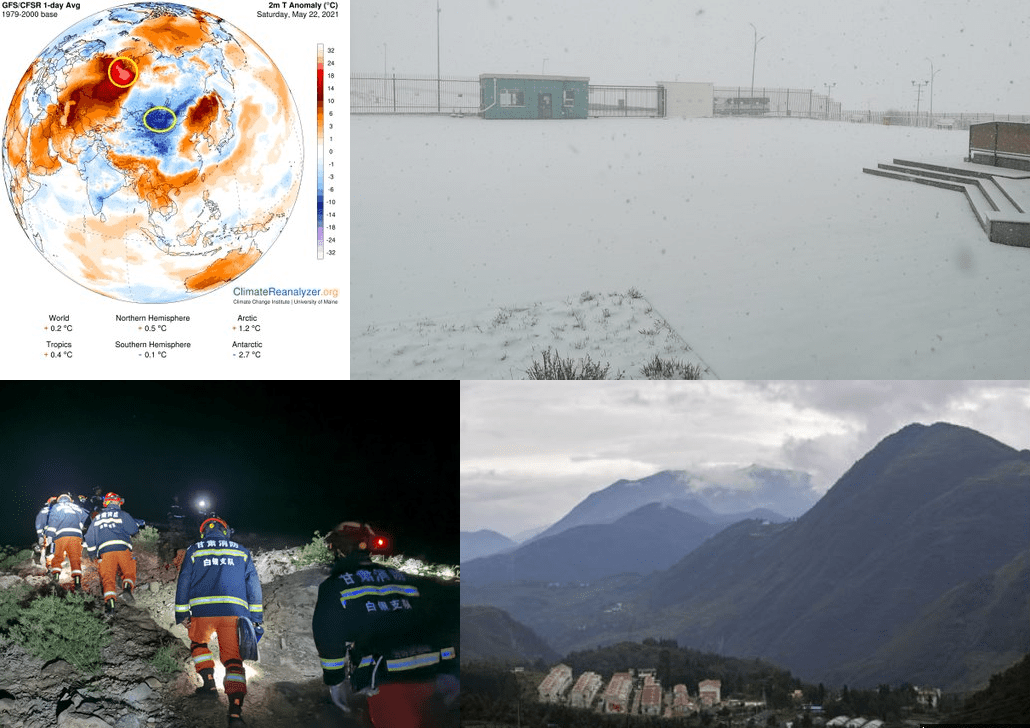 21 people died after hail, freezing rain and high winds hit runners taking part in a cross-country mountain race in China, including 2 Chinese TOP marathon athletes.
High-altitude 100 km race held in Gansu province, in the Yellow River Stone Forest.
21 of 172 participants died during Saturday afternoon, between kilometers 20 and 31, when marathoon suddenly hit disastrous weather.
The runners suffered from hypothermia and respiratory problems. Emergency rescues must climbed through the rocky terrain at the night.
Regional meteorological agency however warned of heavy showers, hail, lightning and gale-force winds in report form Friday.
Windchill temperature significantly dropped below zero and run in these cold conditions was almost impossible.
Region at the weekend hit extreme cooldown, when Mongolia reported before an arrival of cold front tropical +33°C and after transition of cold front eastward, snowing hit many parts of the country including Ulanbaatar.
Similar conditions were observed from northern and central China, with very big temperature anomalies from long term average.
In May 2021, already previous strong cold fronts brought in China extreme cooldowns, severe storms and even tornadoes /https://mkweather.com/12-killed-429-injured-after-ef3-tornadoes-in-wuhan-shengze-china-record-for-china-is-ef4/; https://mkweather.com/before-a-cold-front-40c-after-cold-front-snowing-extreme-shots-from-deadly-storm-china/; https://mkweather.com/extreme-storms-hit-china-while-japan-reports-the-2nd-earliest-arrival-of-monsoon-season-in-history//.
Some watchers noticed a contrast between cold Mongolia and China and hot Russia /https://mkweather.com/heatwaves-in-russia-have-become-crazy-397c-never-measured-before-in-spring// at the weekend, 22.-23. May 2021.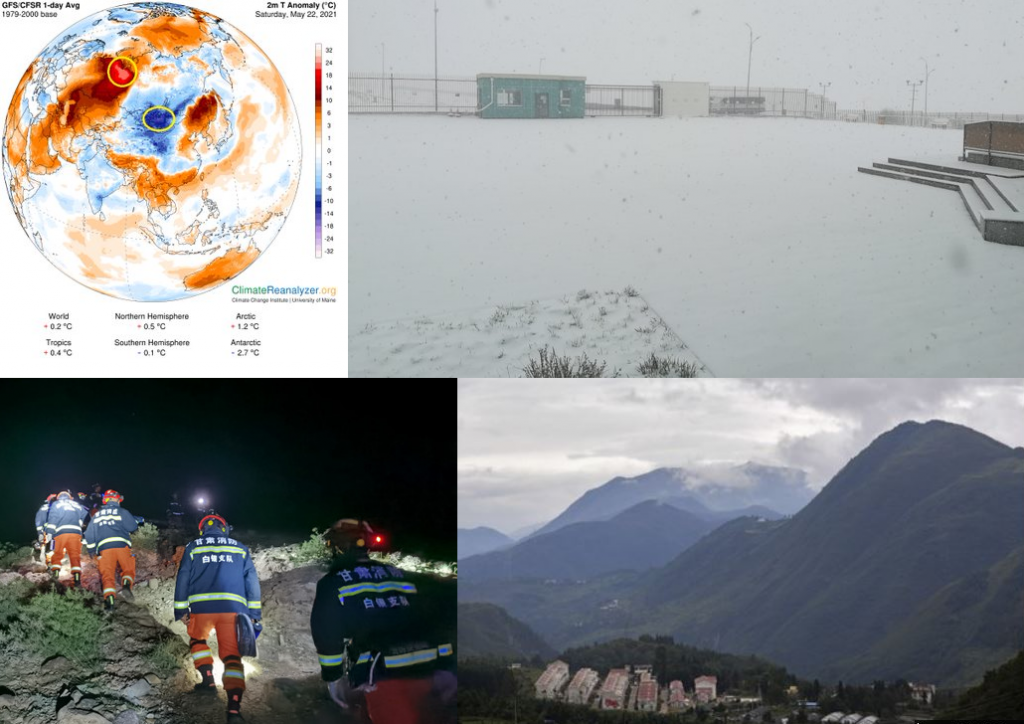 Read more: