From Wednesday to Saturday, 19.-22. May 2021 serious risk of ground frosts in Europe
Possibly last cold mornings with frosts and ground frosts in Europe of winter season 2020/21 will arrive already in this workweek, between Wednesday and Saturday, 19.-22. May 2021.
Then, warming up will bring heatwave from 23. May until early June 2021, without frosts and ground frosts in European lowlands, basins and valleys.
Cold air will be shifting from west to east slowly during mentioned 4 day period.
British Islands, France, the Spain and Portugal expect the coldest morning with possibility of frosts and ground frosts already around Thursday, 20. May 2021 (cold will be regionally already Wednesday, 19. May). In Scotland, temperatures should reach -2/-5°C locally, while northern Spain should surprise with temperatures very close to 0°C in basins and valleys around 500 – 1000 MASL.
Into Central Europe, Italy and Croatia, the coldest air will shift around Friday, 21. May 2021, with result of frosts up to -2°C in mountainous basins and valleys and even, possibility of 0°C temperatures in some lowlands, e.g. in northern Germany or Czechia.
In Scandinavia, Baltic region, Eastern Europe and Balkan, the coldest night is forecasted around Saturday, 22. May 2021, with frosts below -5°C in northern Scandinavia and up to 0°C in Baltic states, Belarus and Ukraine. In Balkan basins and valleys, ground frosts should appear in valleys below 1000 MASL near temepratures up to +3°C, only locally lower (the codlest should be Bosnia and Herzegovina or Romania).
Turkey, Caucasus and Cyprus wait the coldest times only on 23.,24. and 25. May 2021, but without bigger significant frosts below 1000 MASL.
As we should see on maps below, heatwaves for late May 2021 are according to GFS still prepared and it´s possible, that in Summer 2021, ground frosts and frosts in mid-latitudes in Europe will become only rare, such as usually during the summer season.
Source: wetterzentrale.de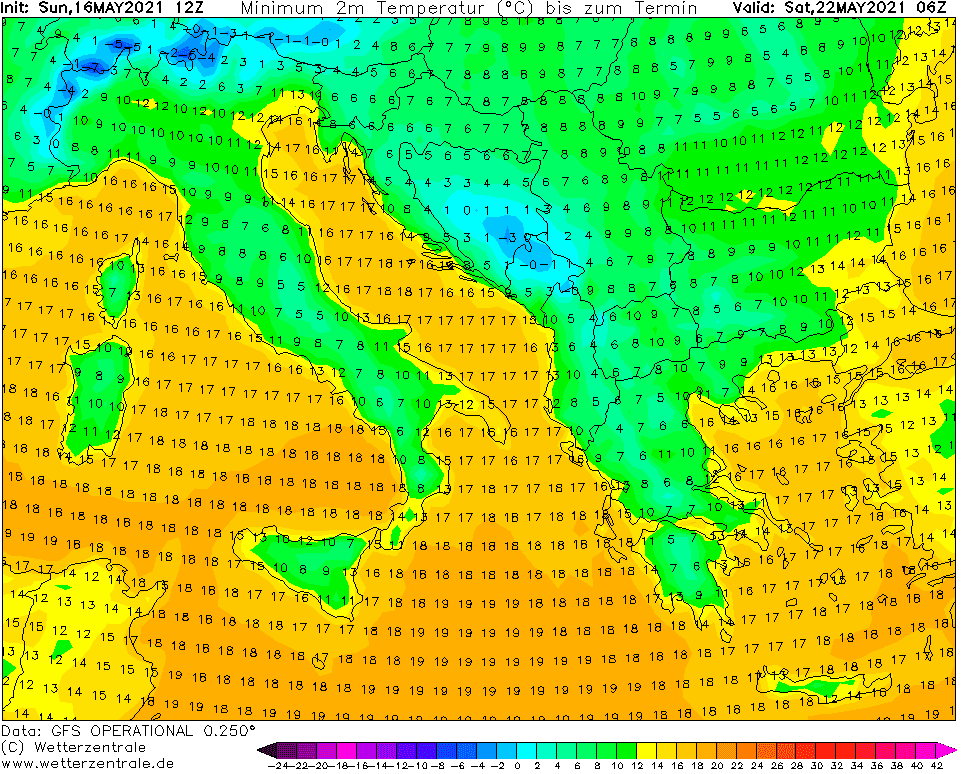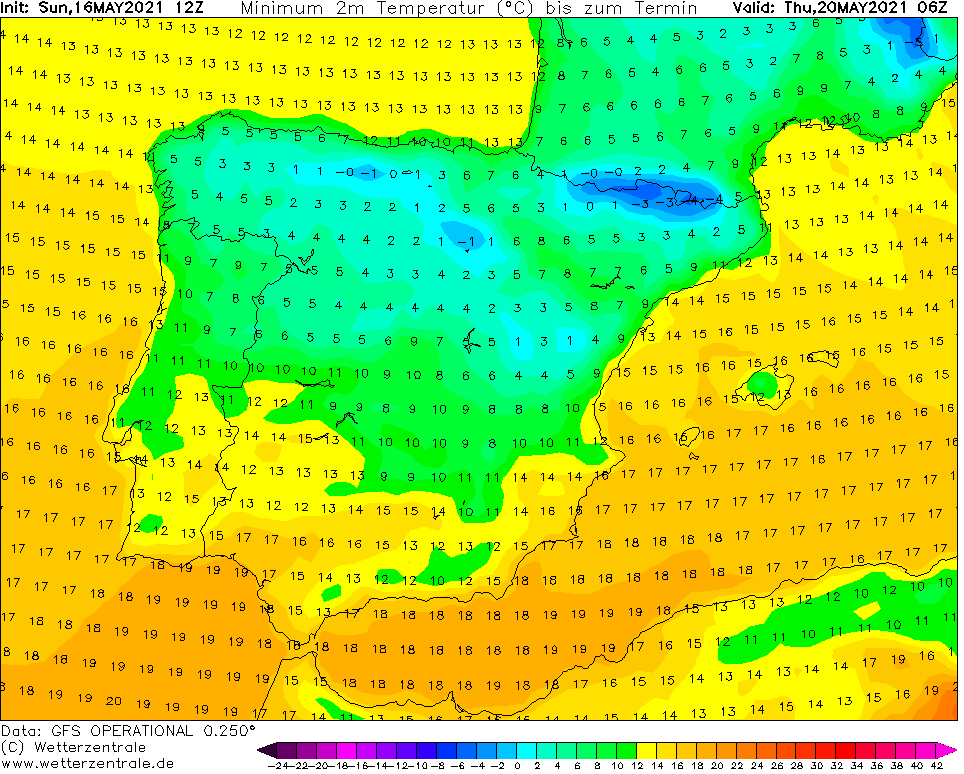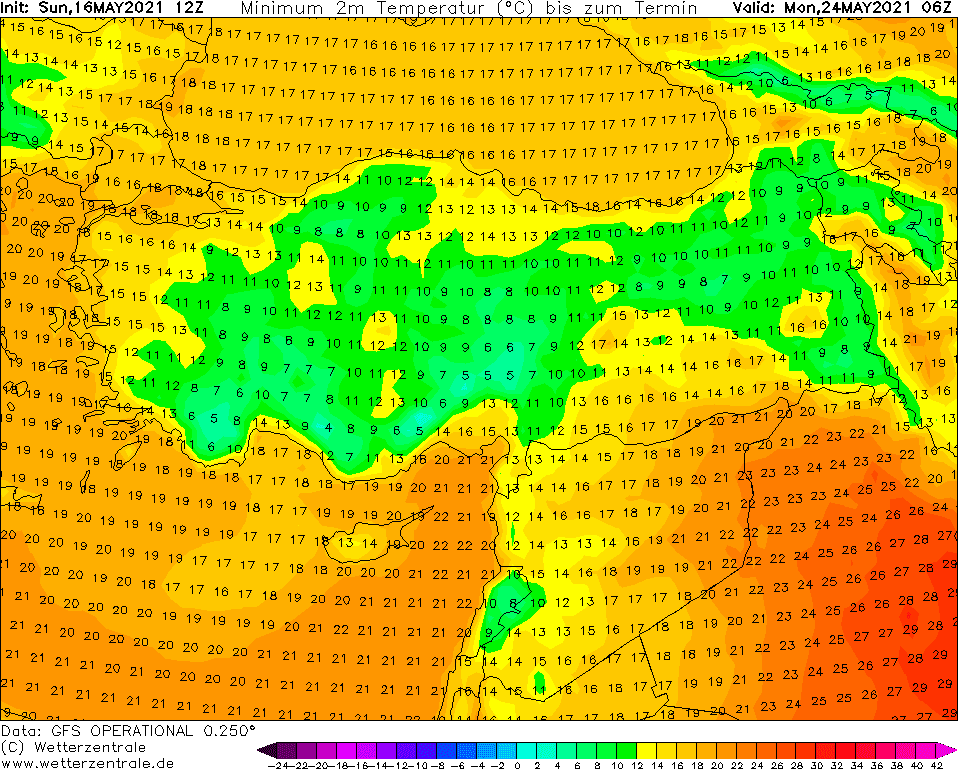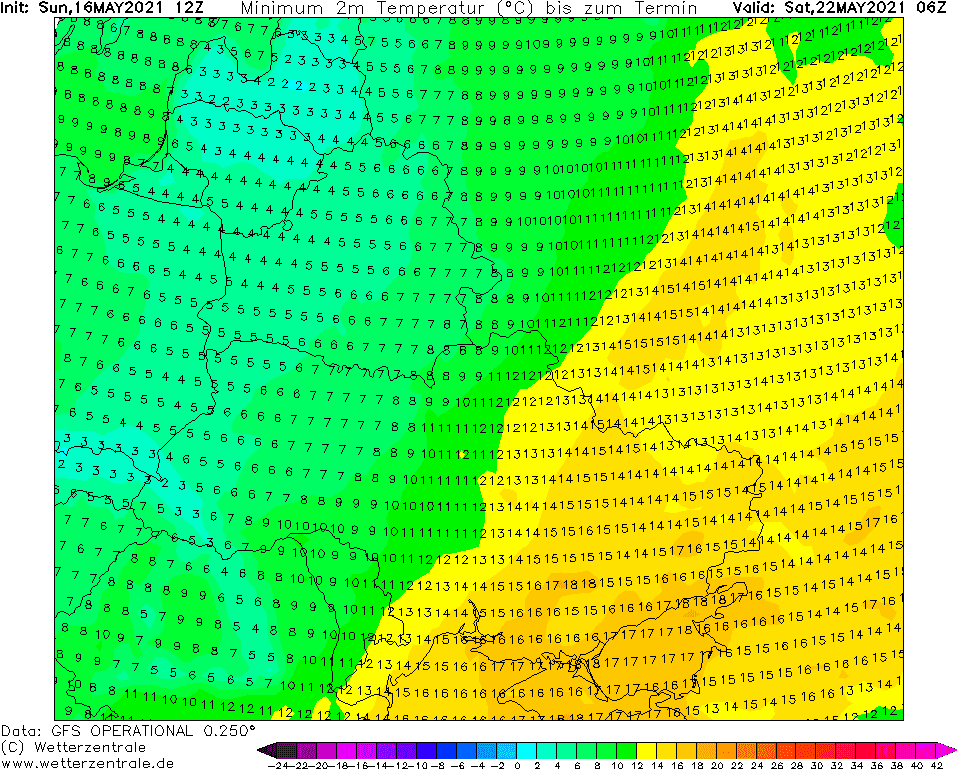 Read more: