TOP5 coldest mornings with ground frosts in Europe until 25. May 2021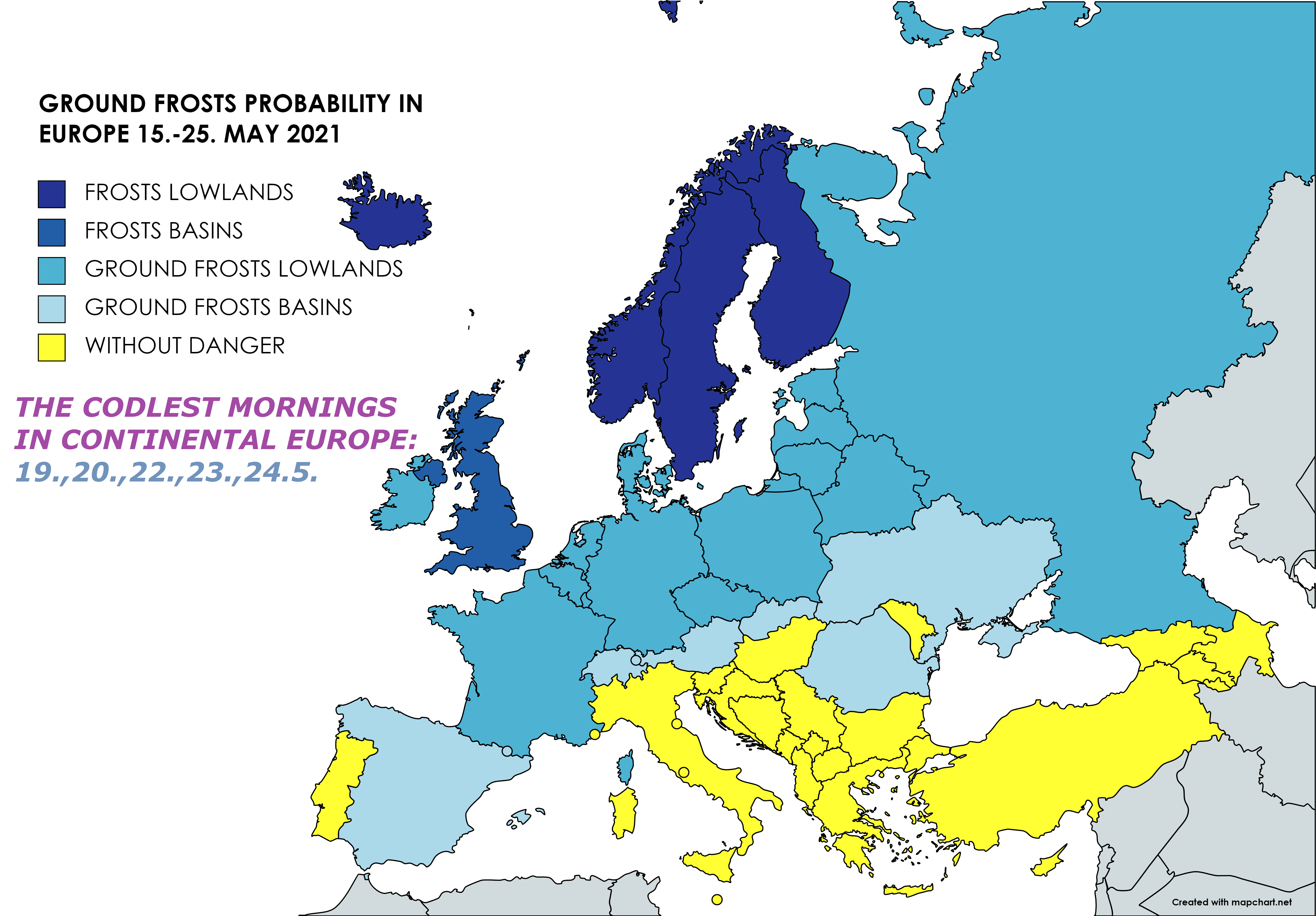 Forecasts for late May and early June 2021 are favorable for summer-like heatwaves /https://mkweather.com/heatwaves-in-late-may-and-early-june-2021-are-confirming-should-hit-all-europe//, but until 25. May, some parts of Europe should suffer the next ground frosts.
Although, minimum temperatures +3/-2°C are around 5 mornings forecasted for continental Europe or British Islands, near ground it should be in 5°C lower, from -2 to -7°C, if storms will be alternated with clear skies and calm winds.
The coldest mornings for continental Europe are forecasted on 19., 20., 22., 23. and 24. May 2021, therefore, around 5 days should be critical for sensitive plants, yet.
Ground frosts in lowlands are possible mainly in France, Germany, Denmark, Ireland, the Netherlands, Belgium, Luxembourg, Denmark, Czechia, Poland, Belarus, Latvia, Lithuania and Estonia, while southern regions, such as the Carpathians, the Alps or northern Spain should report frosts mainly from basins and valleys.
In the UK, mainly Scotland, still frosts are possible and in Scandinavia and Iceland, frosts in late spring are still normal.
Balkan, Italy, Portugal and Turkey below 1000 MASL should be happy, because ground frosts will be only concern of the coldest mountainous, and mainly higher elevated basins and valleys.
Despite of probability of cold mornings, persisting storm activity is forecasted for Europe until the end of May 2021, such as a part of Central European / European monsoon period.
The strongest storms and rains are forecasted for the Alps and Carpathians, but too for Poland or Belarus, Germany, Benelux of British Islands.
Storms already caused damages in Poland, Romania or Albania, what will be a topic of the next Mkweather articles.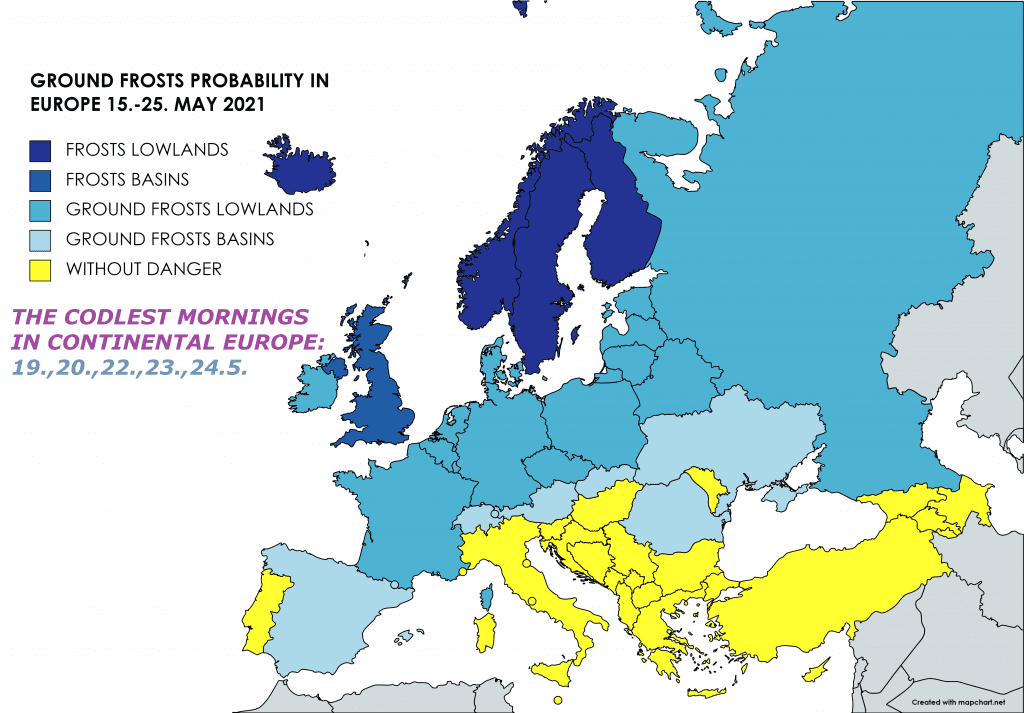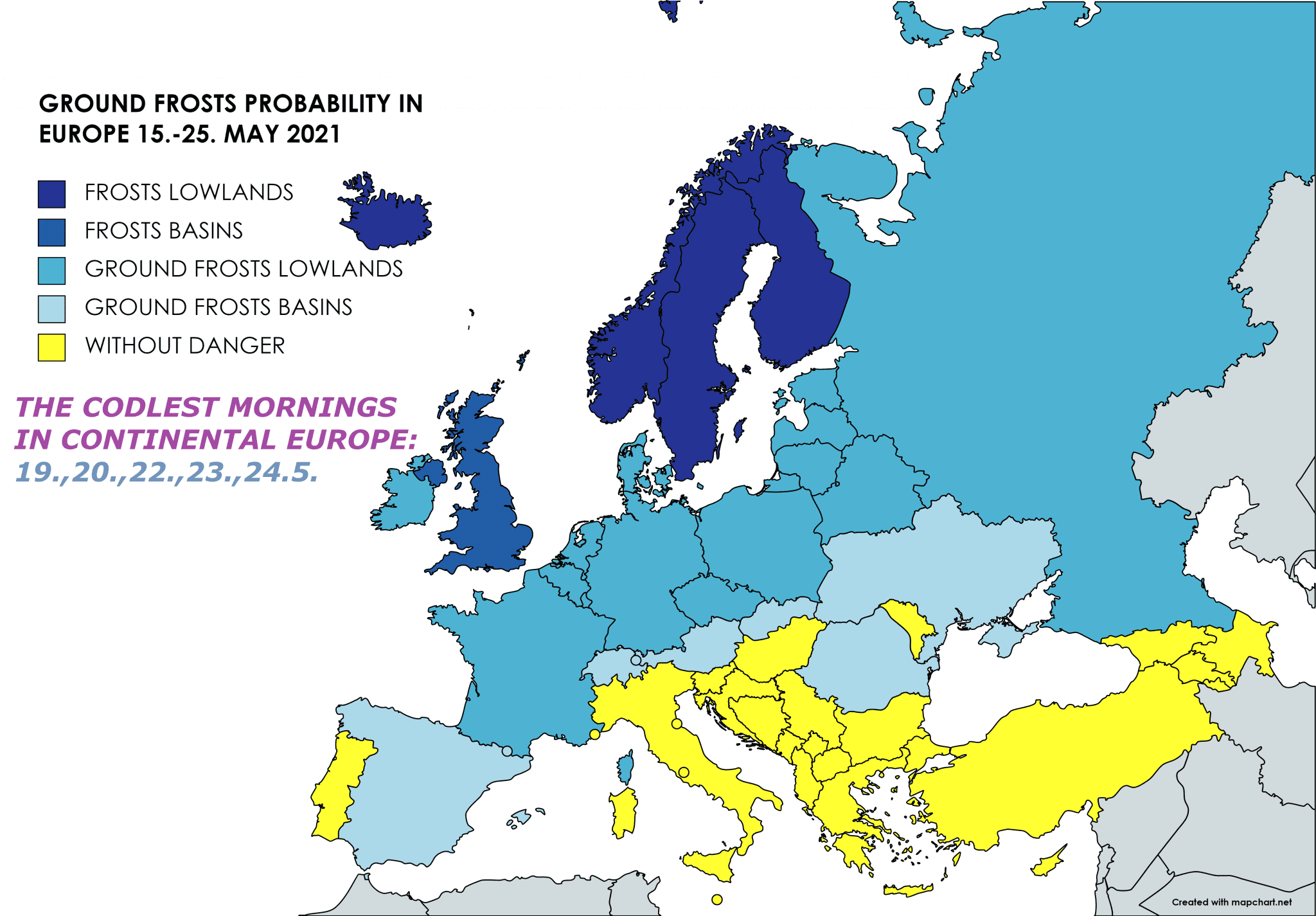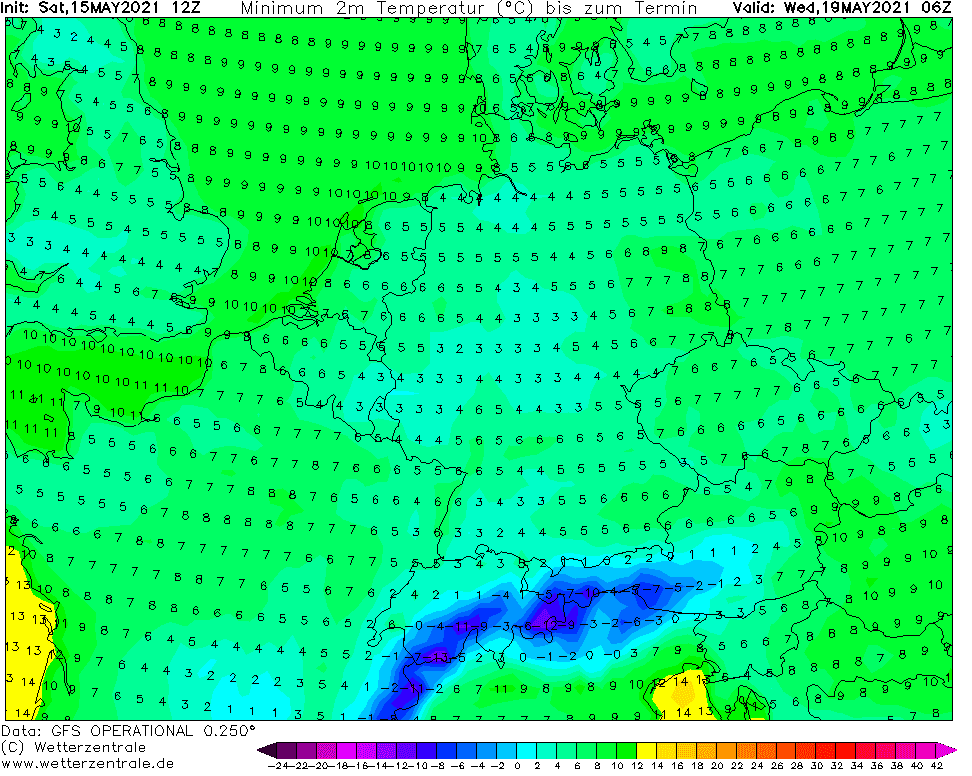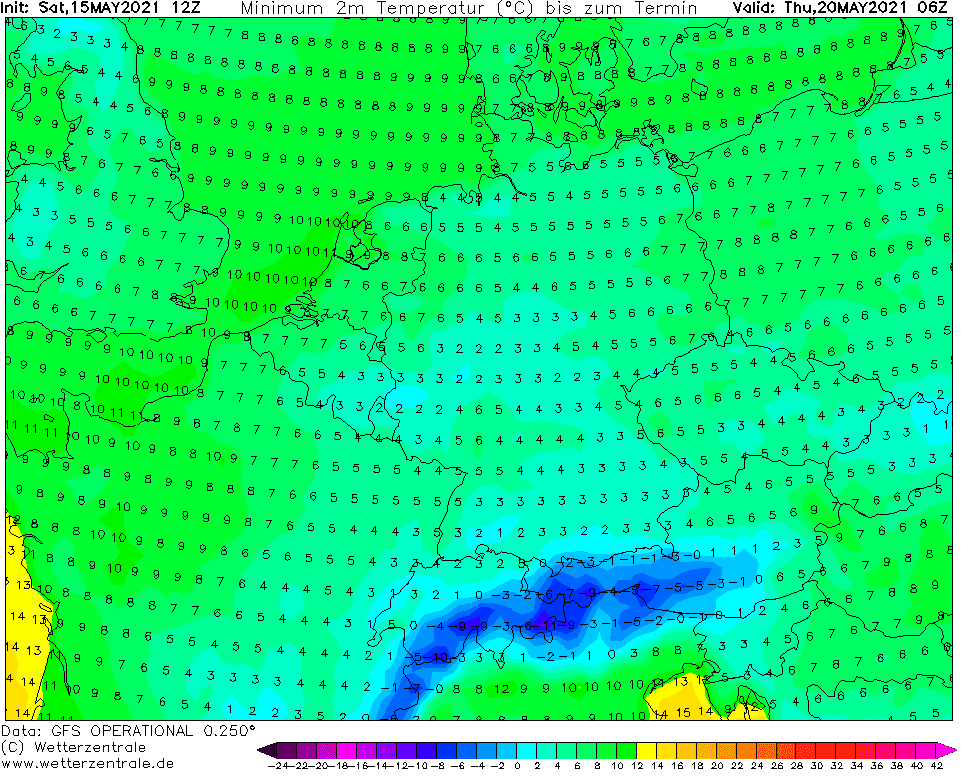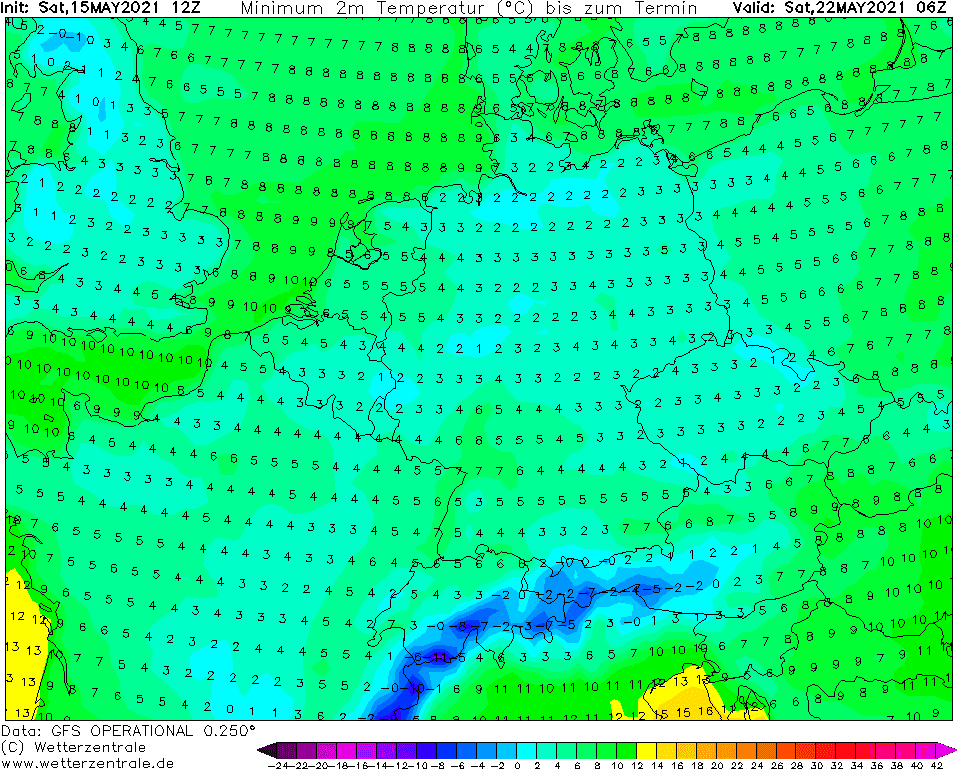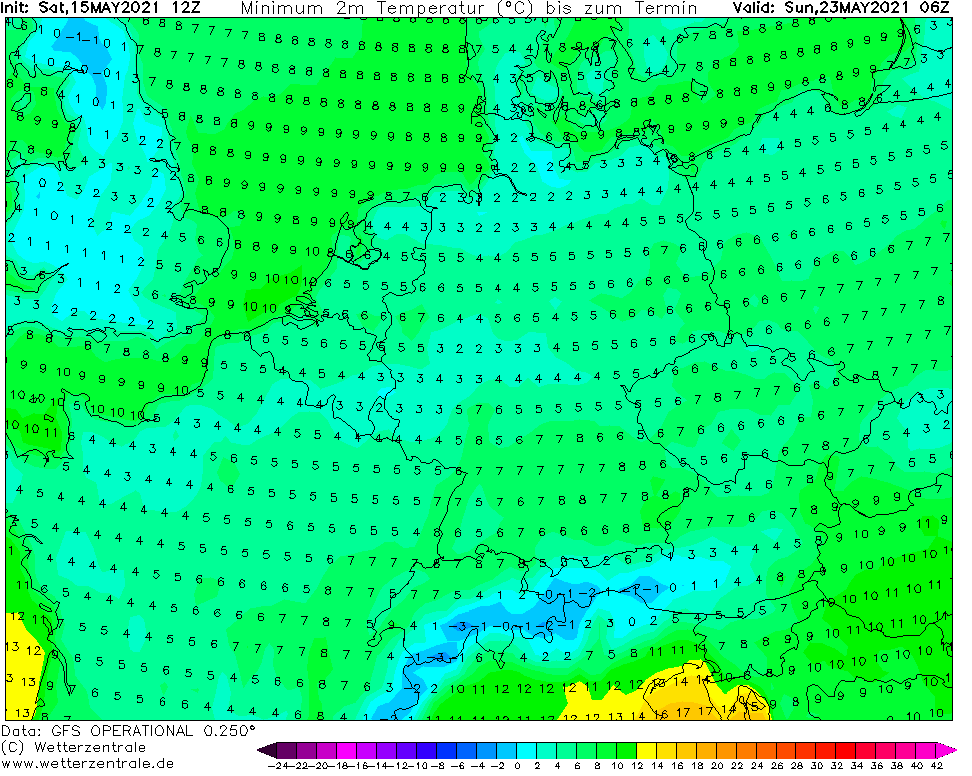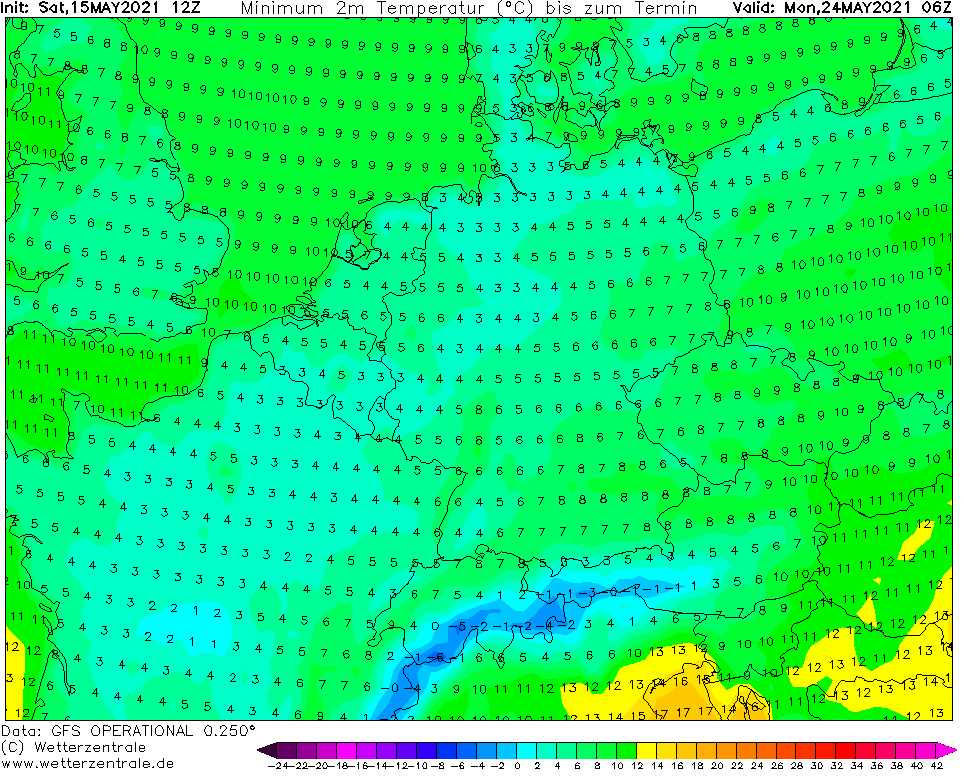 Source: wetterzentrale.de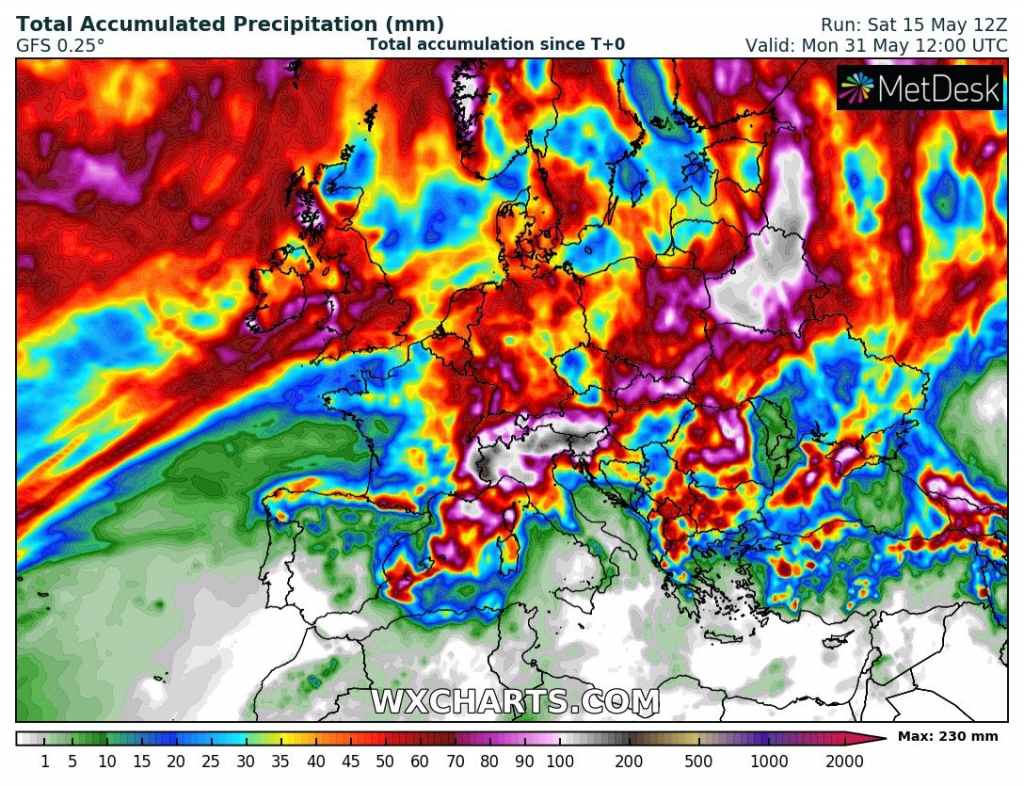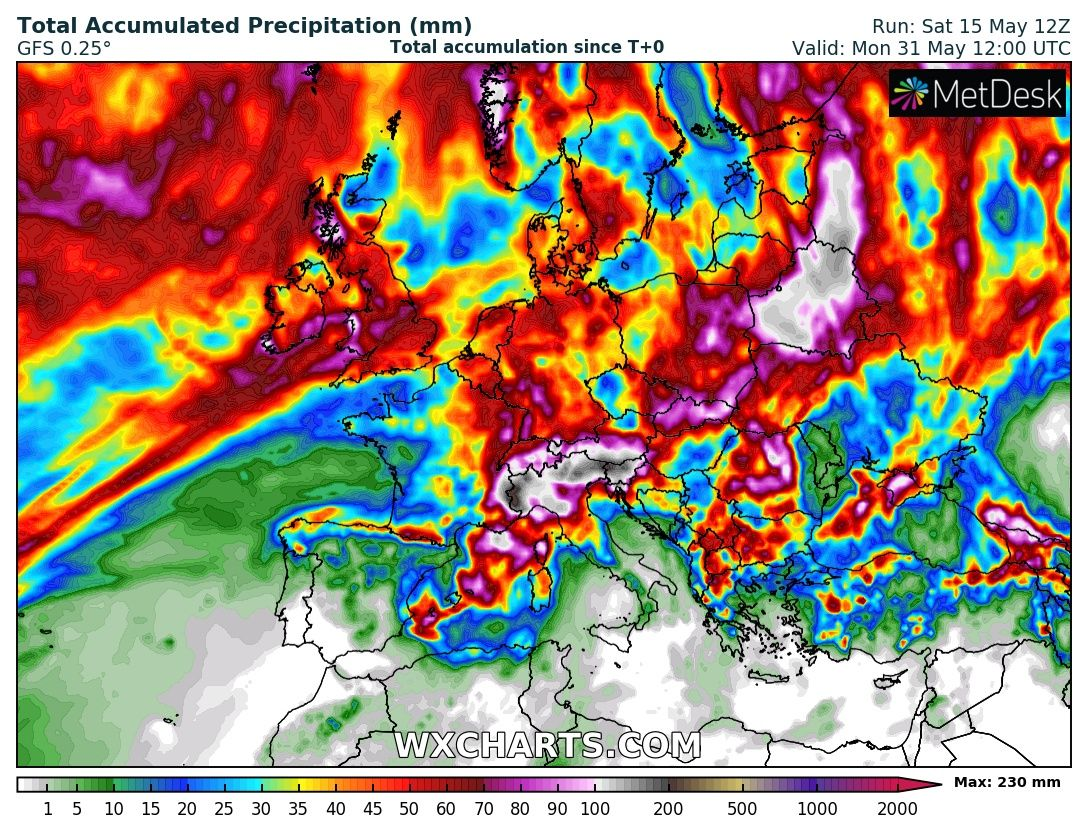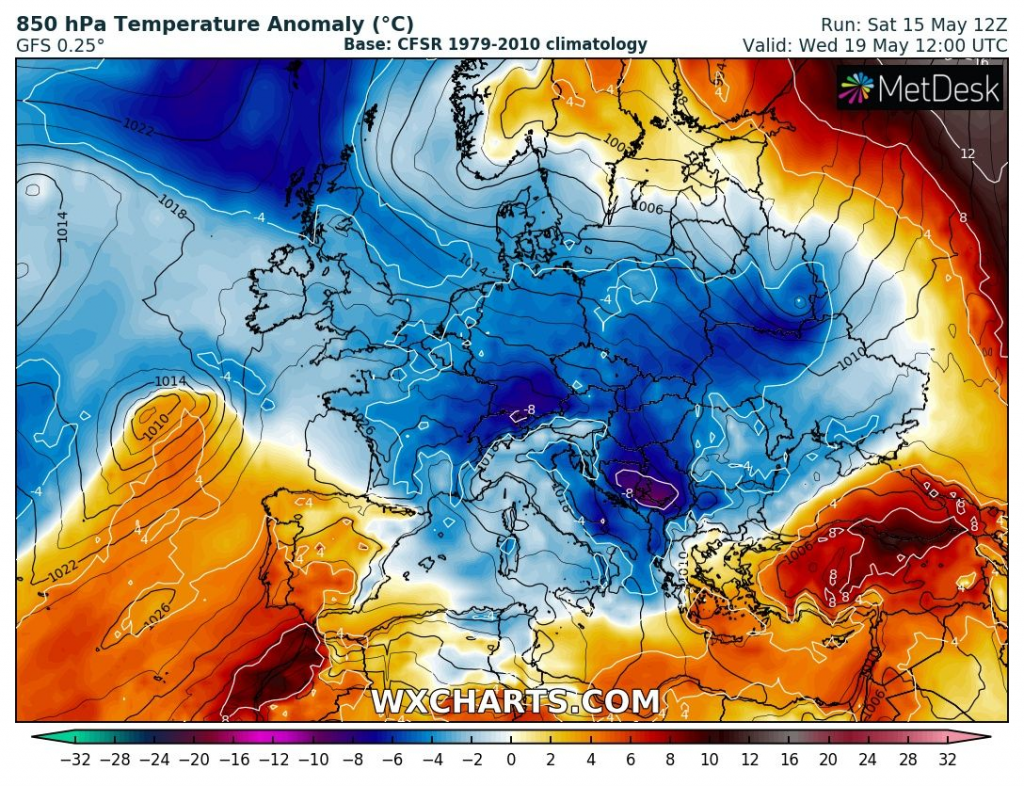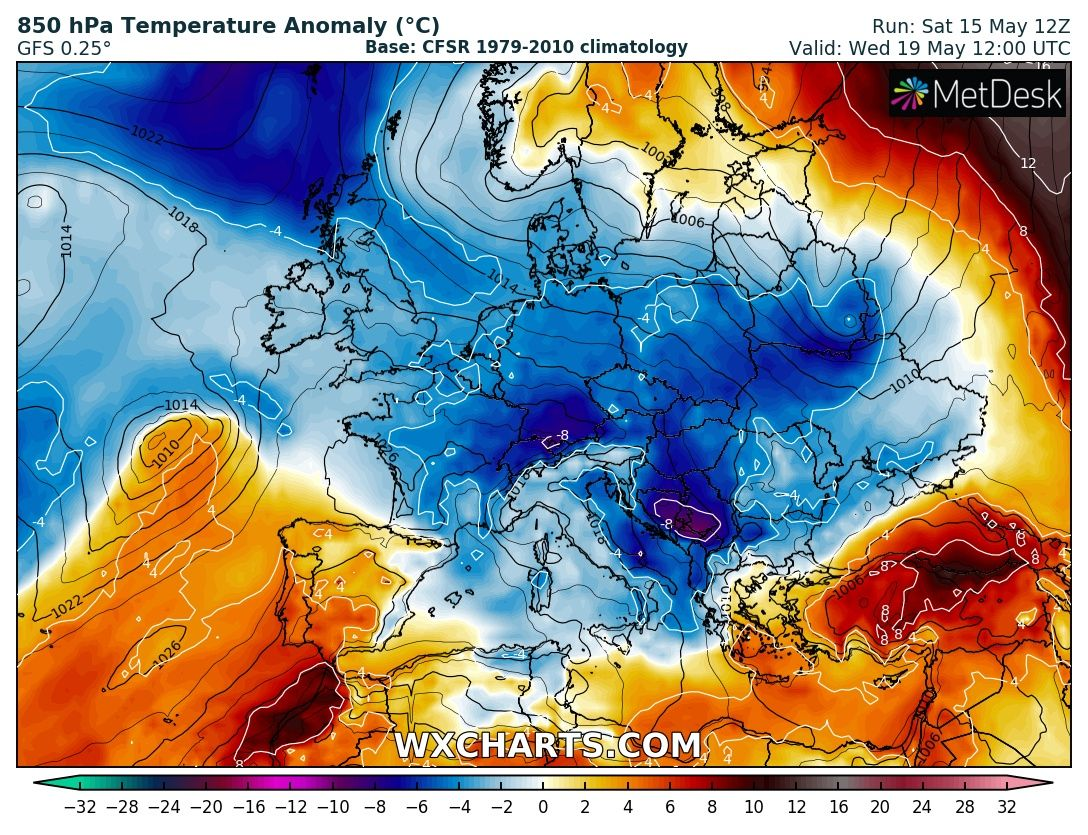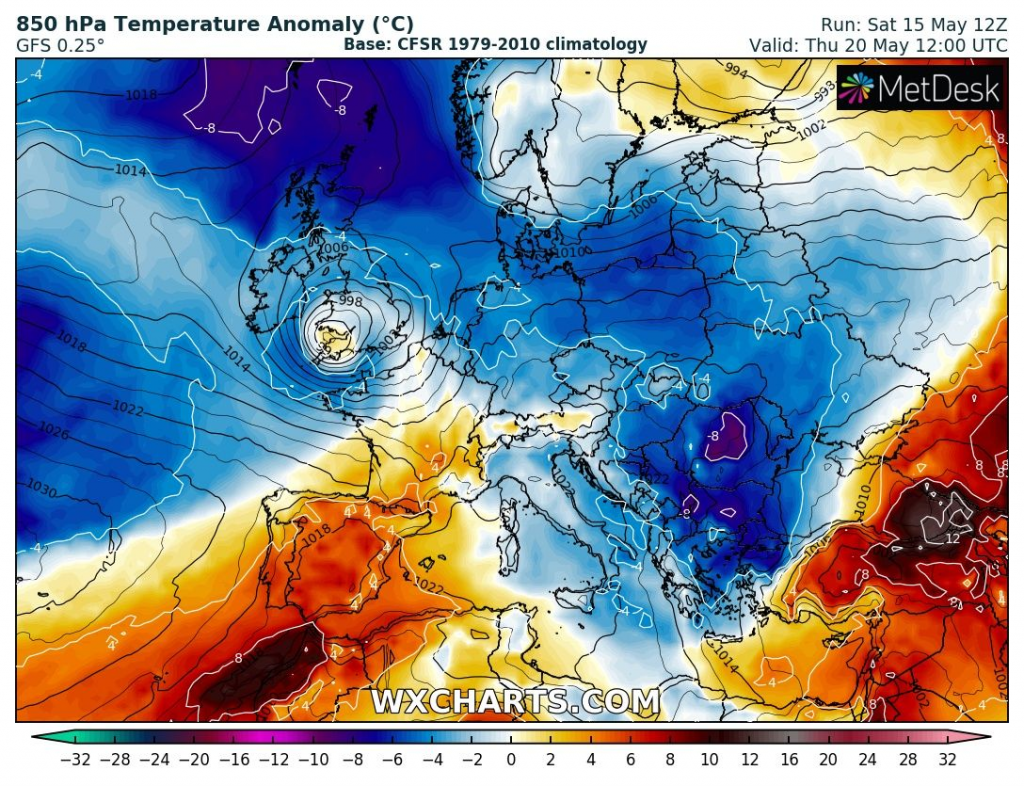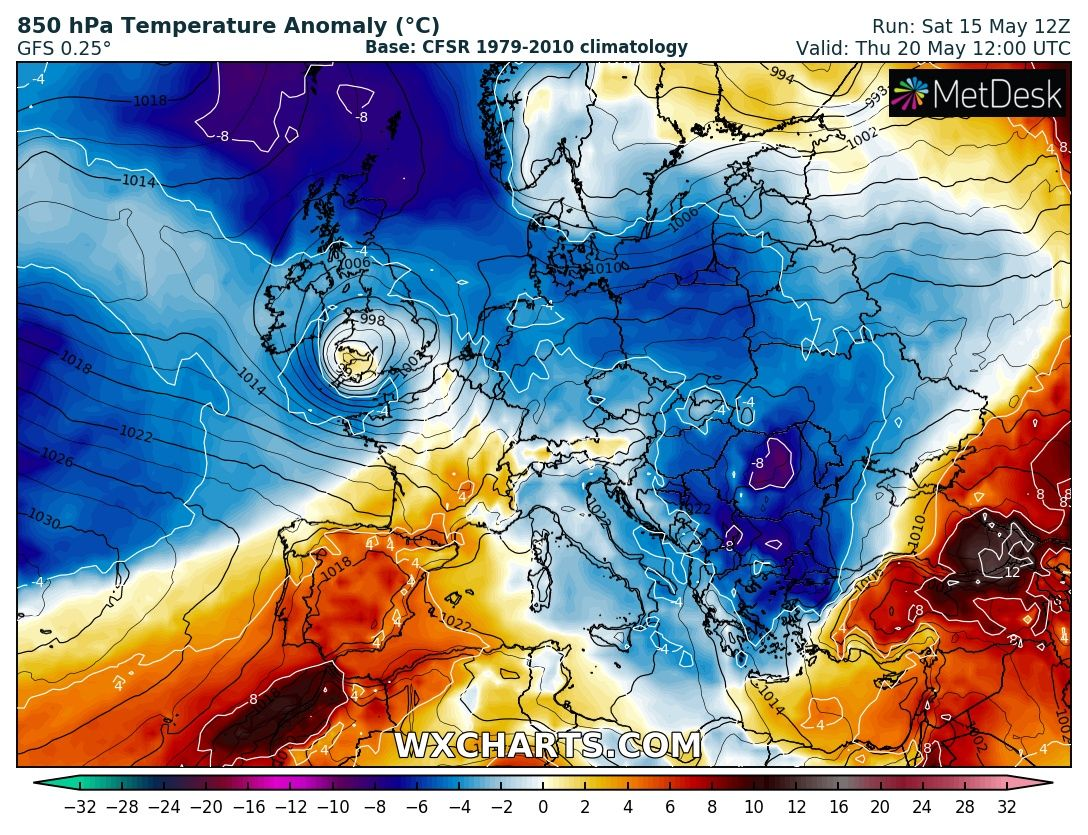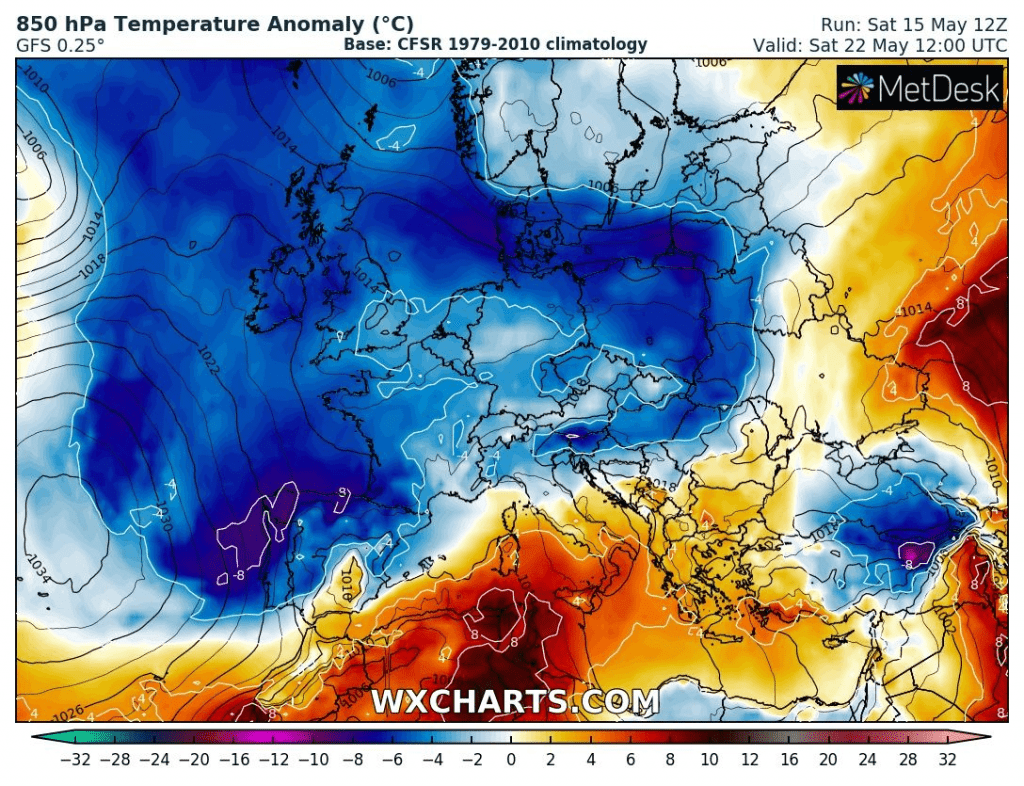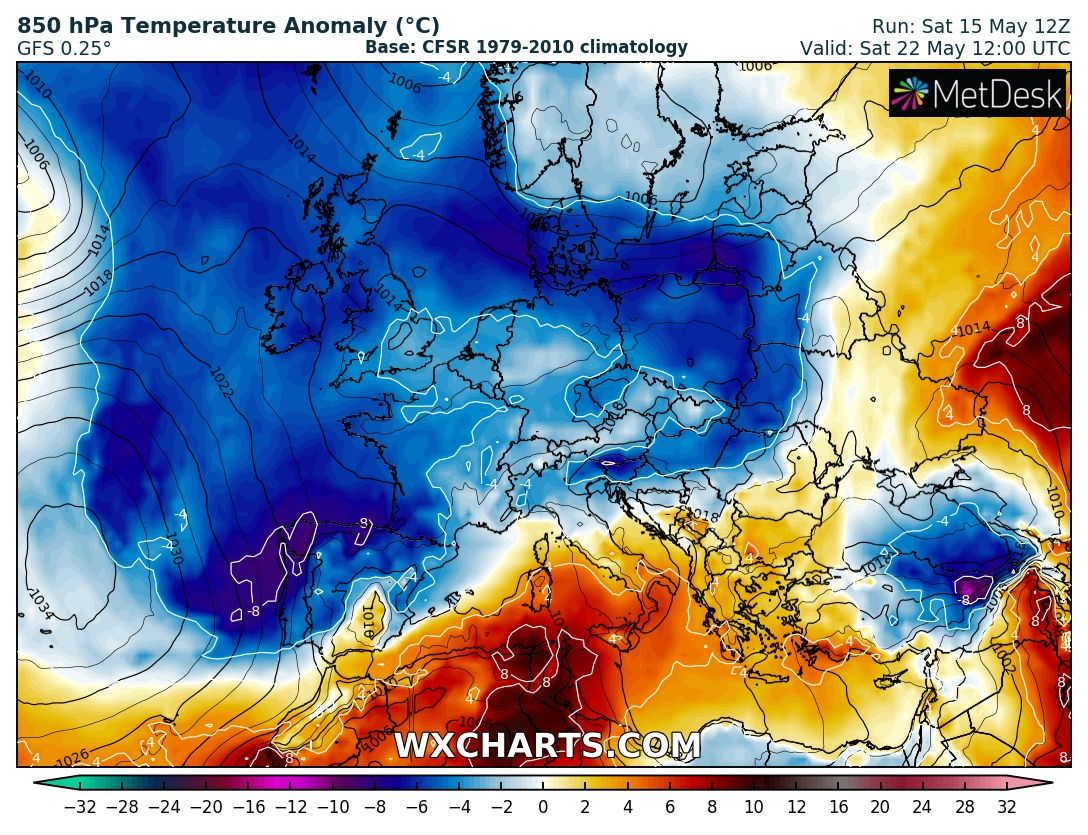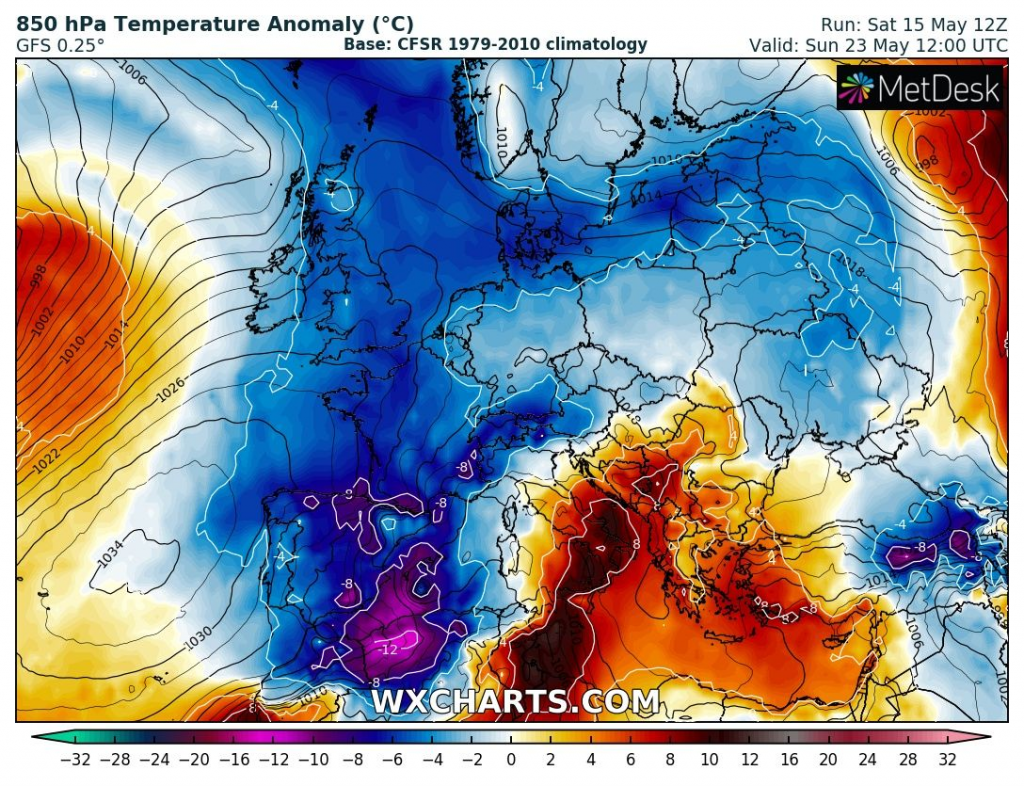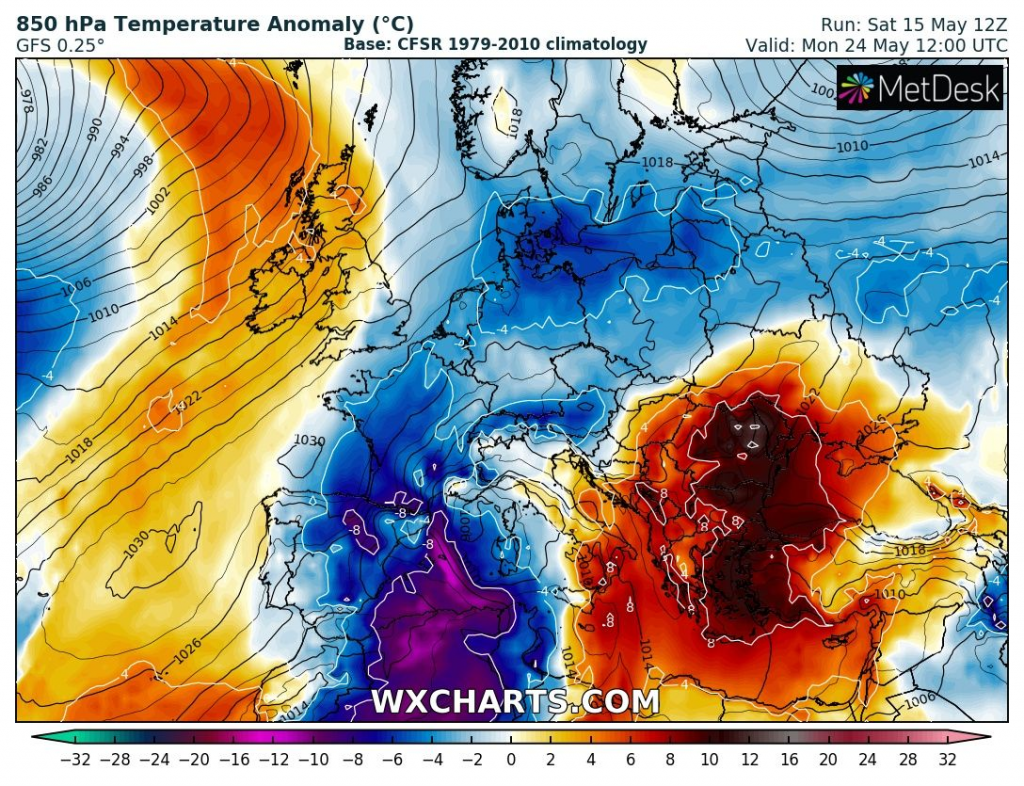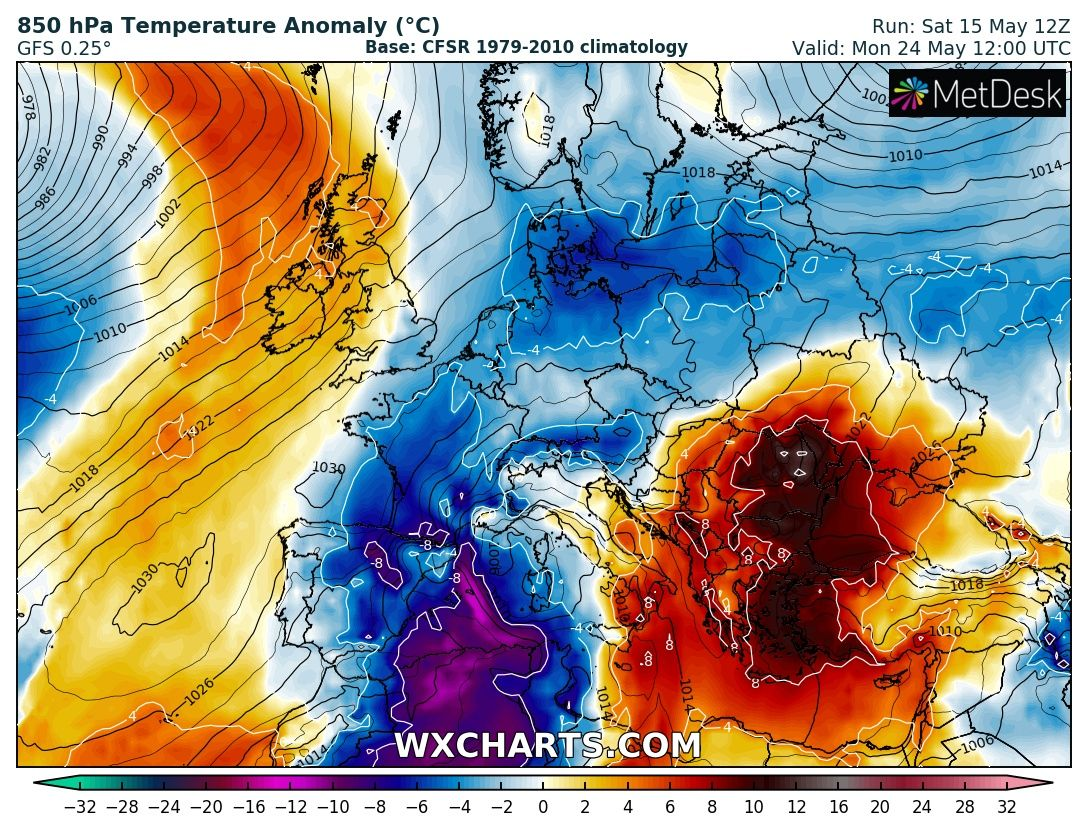 Source: wxcharts.com
Read more: