Turkey: extreme coldwave with snowstorm, Ankara and Istanbul under the snow, -25°C possible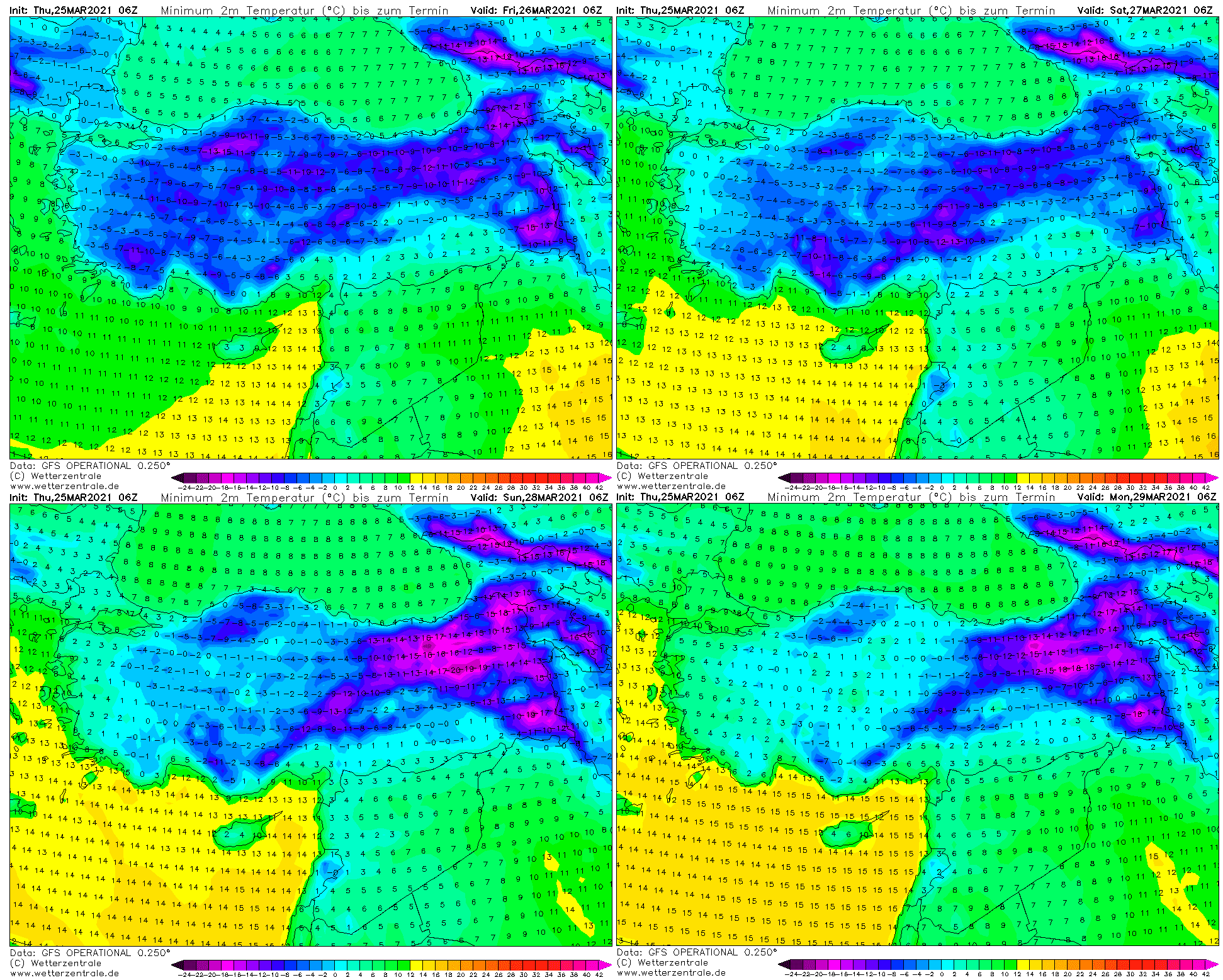 While Europe is preparing for extreme warm spell, with summer, in the Spain, Portugal and Italy regionally tropical temperatures (above +25°C / +30°C: https://mkweather.com/the-first-european-heatwave-in-2021-estimates-of-national-top-temperatures/), Turkey hit extremely cold cyclonic weather with snowing and severe frosts.
In some parts of the country, snow and severe frosts will stay until early April what is for Mediterranean country relatively rare.
Only in last hours, snowfall from deep cyclone over the region hit Ankara and Istanbul.
According to tropicaltidbits forecast tool, around 90% of territory of Turkey sees the snowfall during this period.
In northern coast of the country, sea-effect should bring locally untraditionally lot of late-spring snow these days.
Temperatures below zero are reported almost from all Turkey, excluding some coastal areas and deserts on the southwest.
In northeastern Turkey, where are populated basins around 1700 MASL (Erzurum), temperatures up to -25°C, maybe lower are during the next freezing mornings extected.
Wave of extremely cold weather hit Caucasian countries and northern Middle East, too.
Warmer weather, with summer +25°C in southern Turkey is expected only after 5. April 2021.
It´s possible, that until the end of April, days with tropical temperatures above +30°C in southern Turkey will be usual, therefore country should go trough relatively quick temperature shock during the month.
Infographics: tropicaltidbits.com, wetterzentrale.de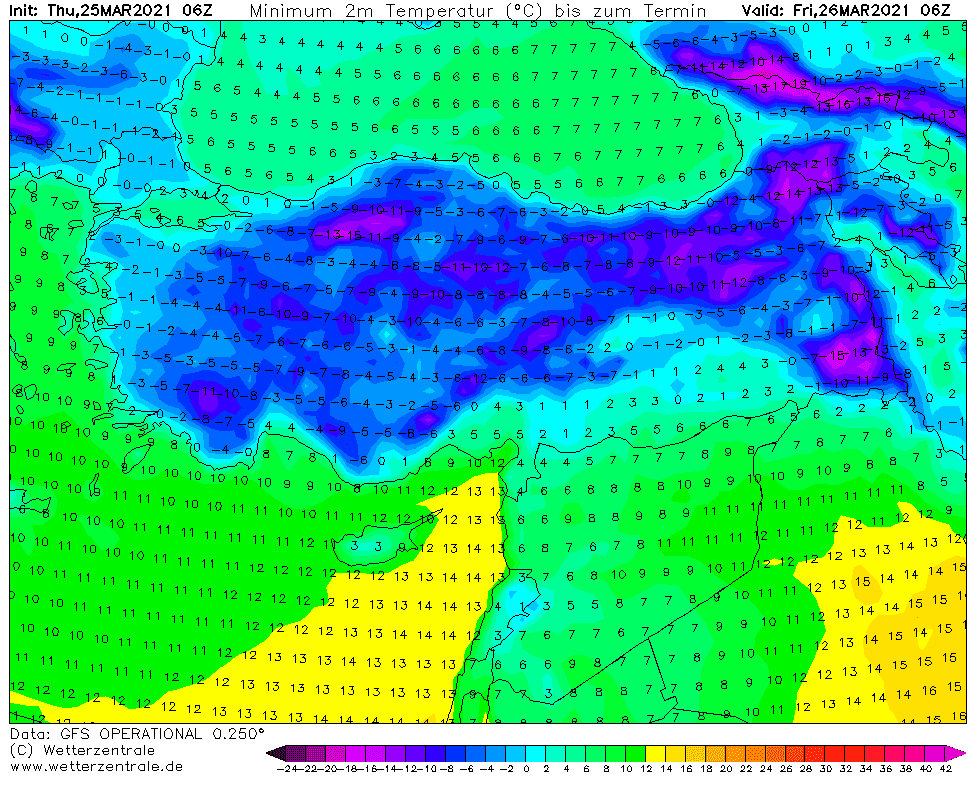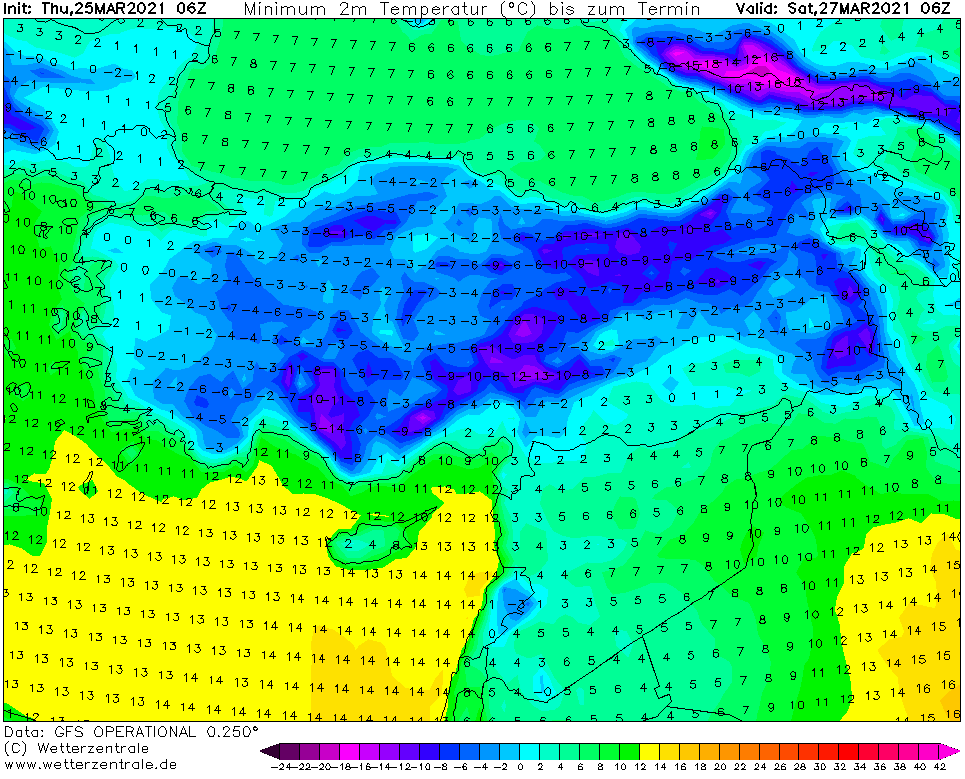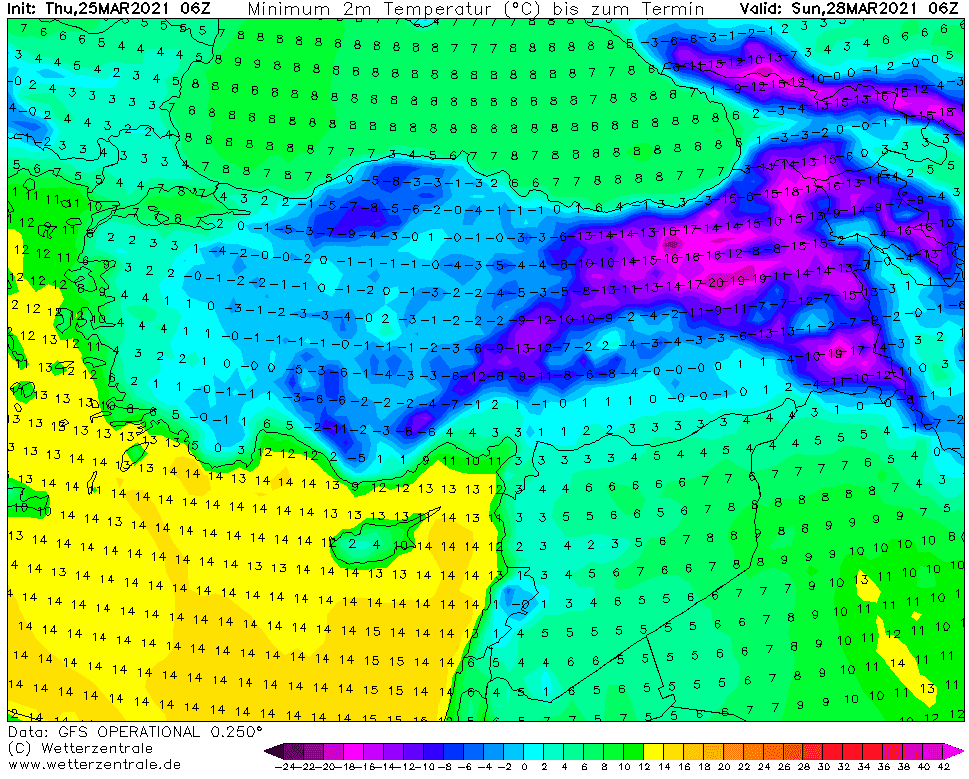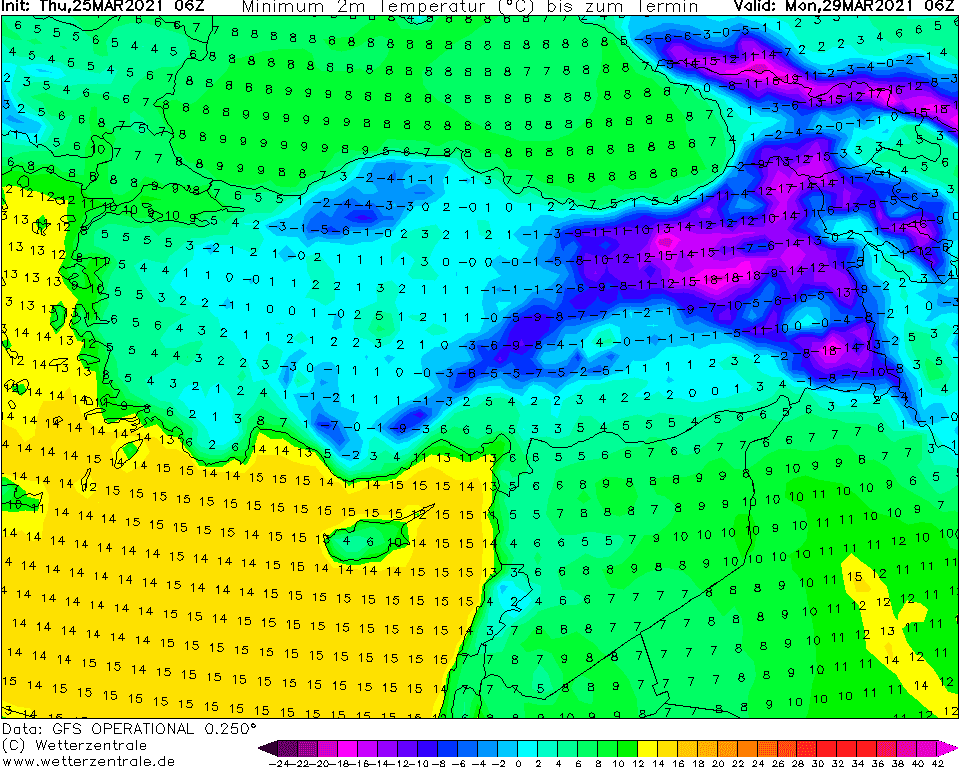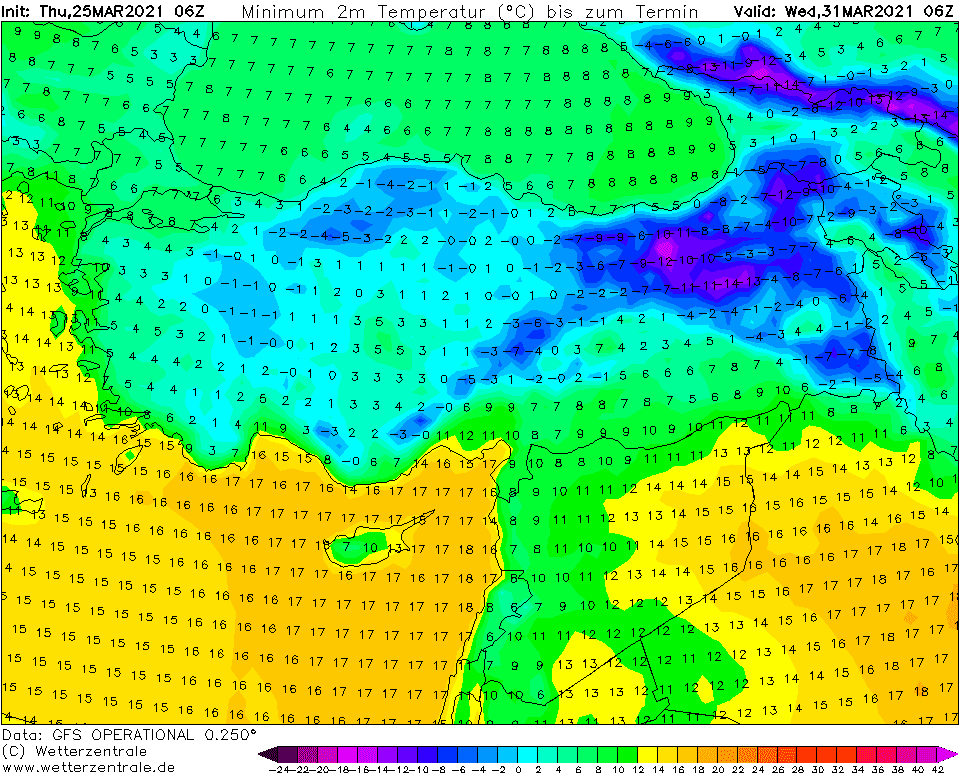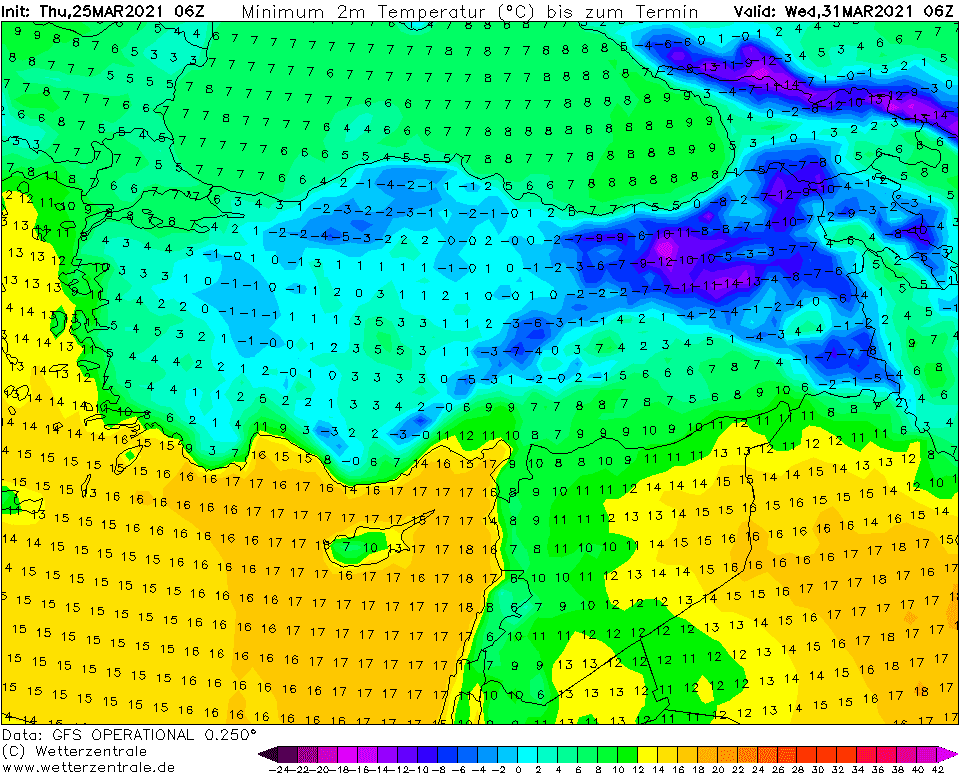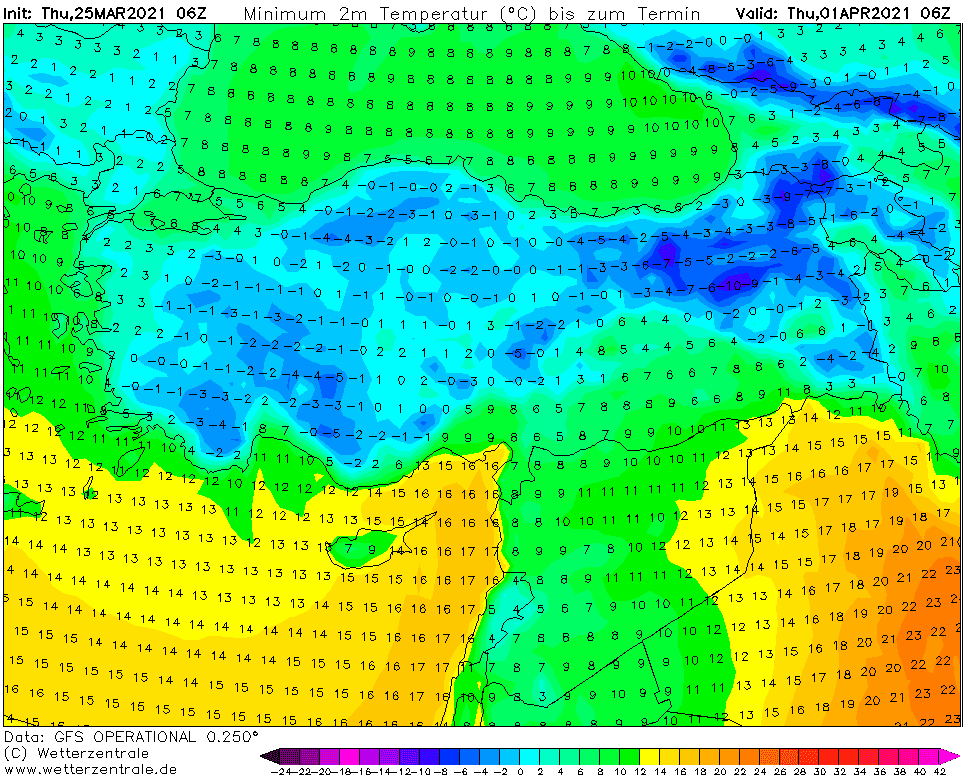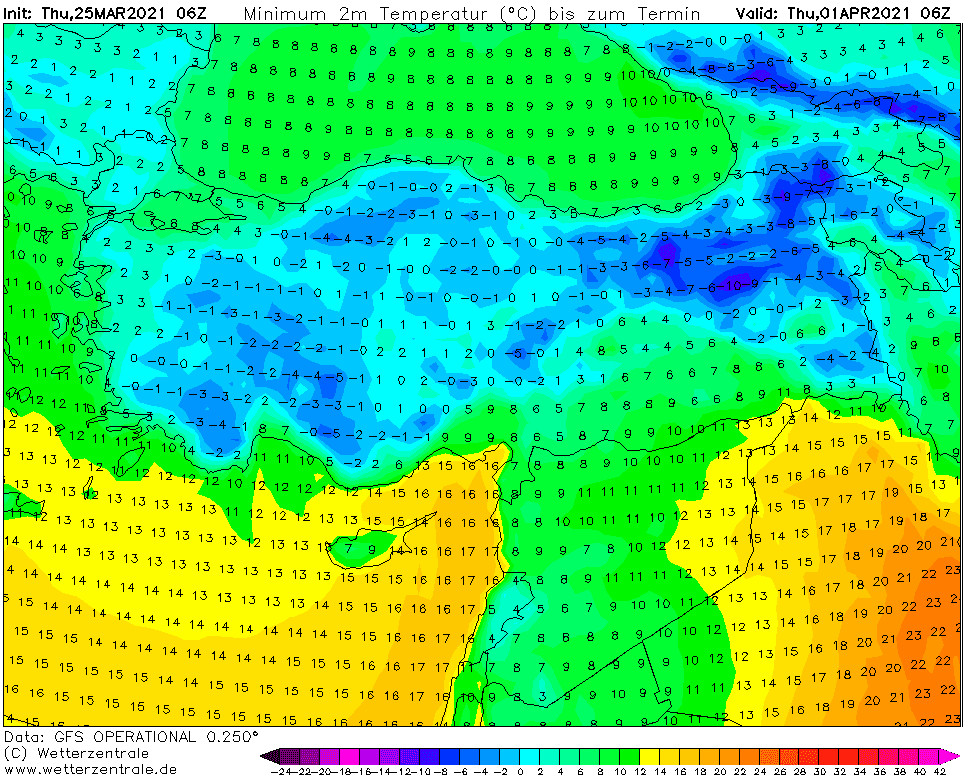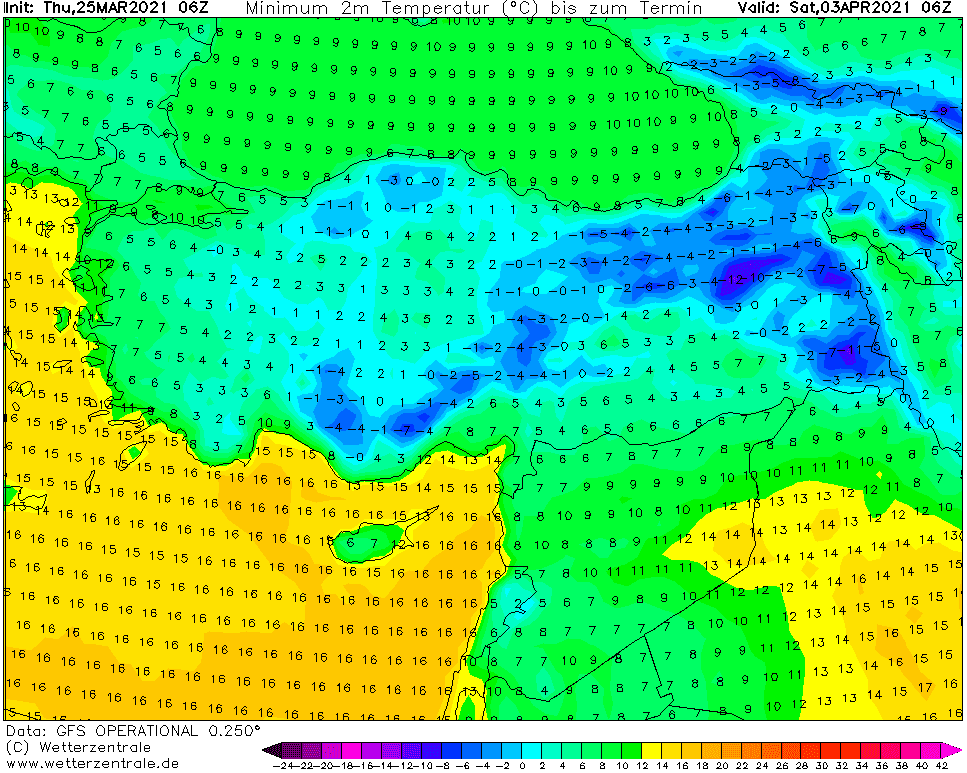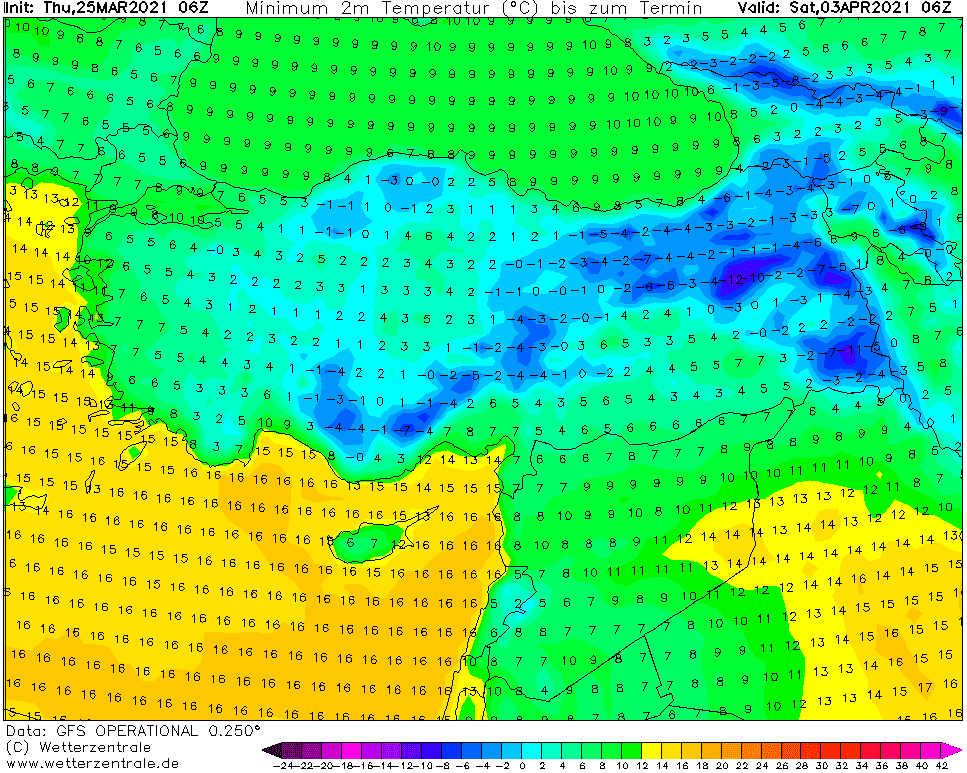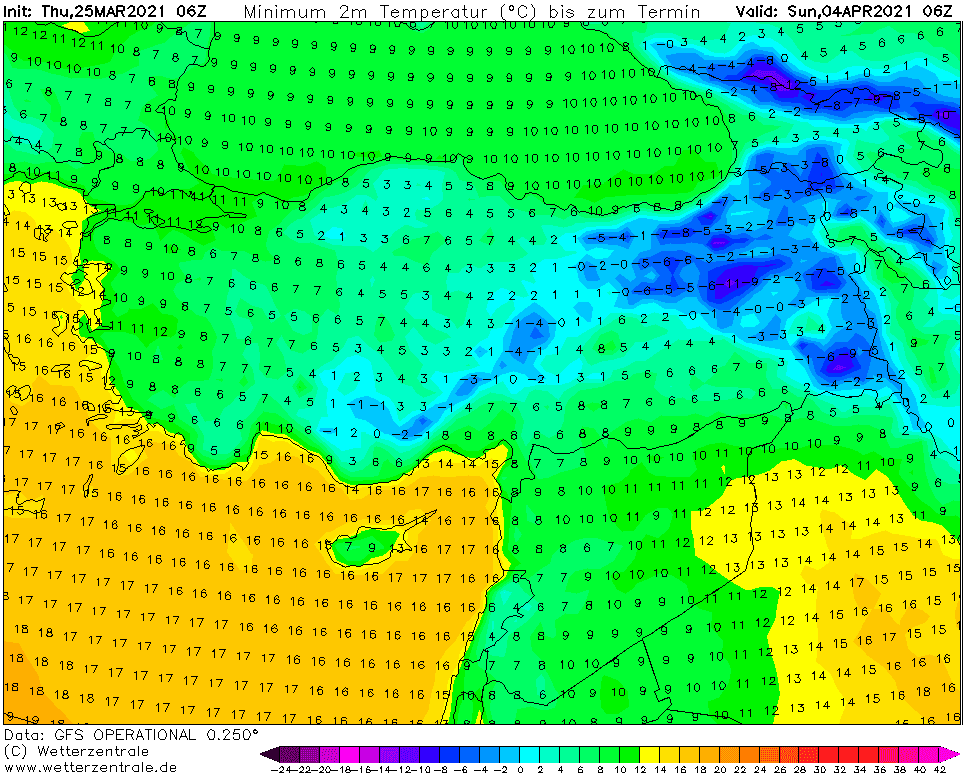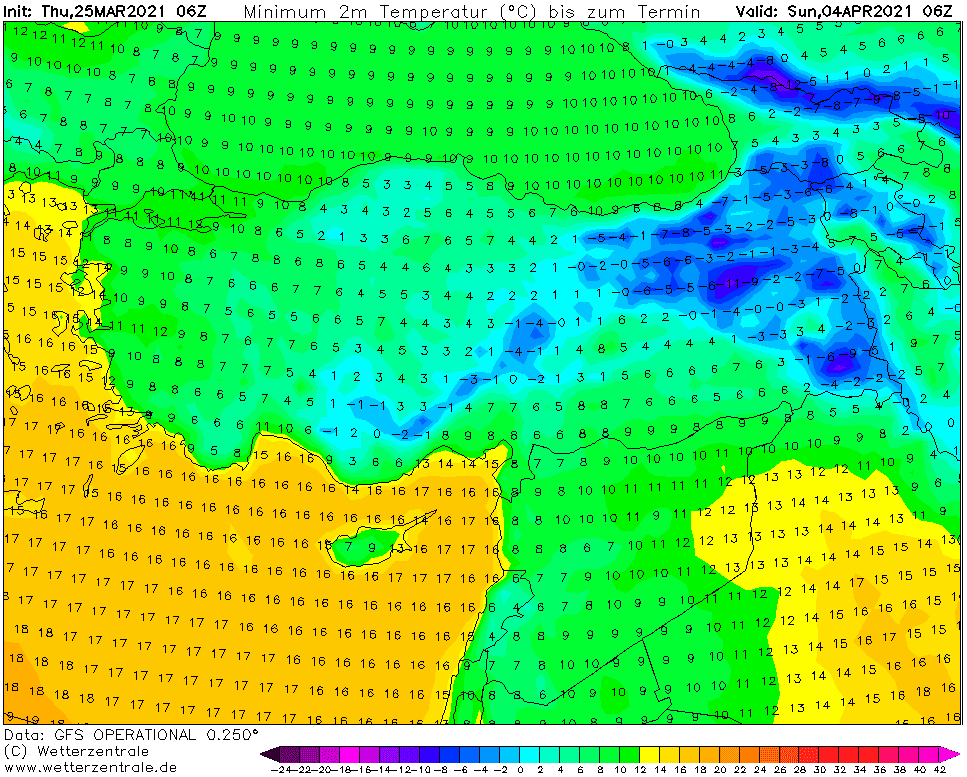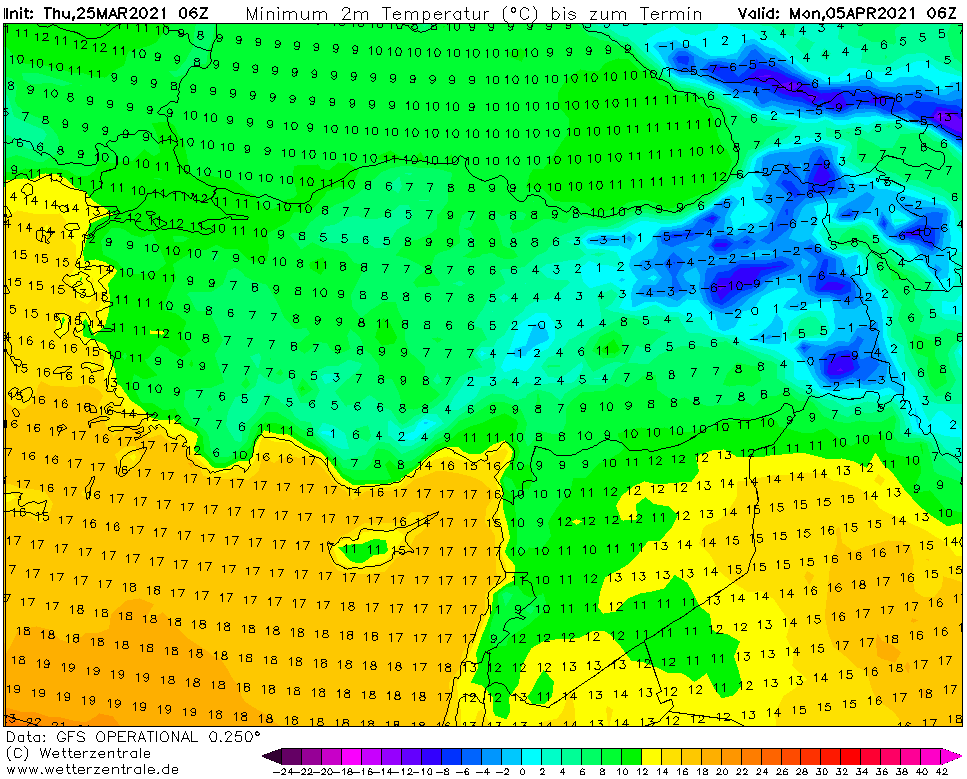 Read more: