Last strong winter attack? Coldwave with snowing and severe frosts for 16.-22.3. in Europe confirmed!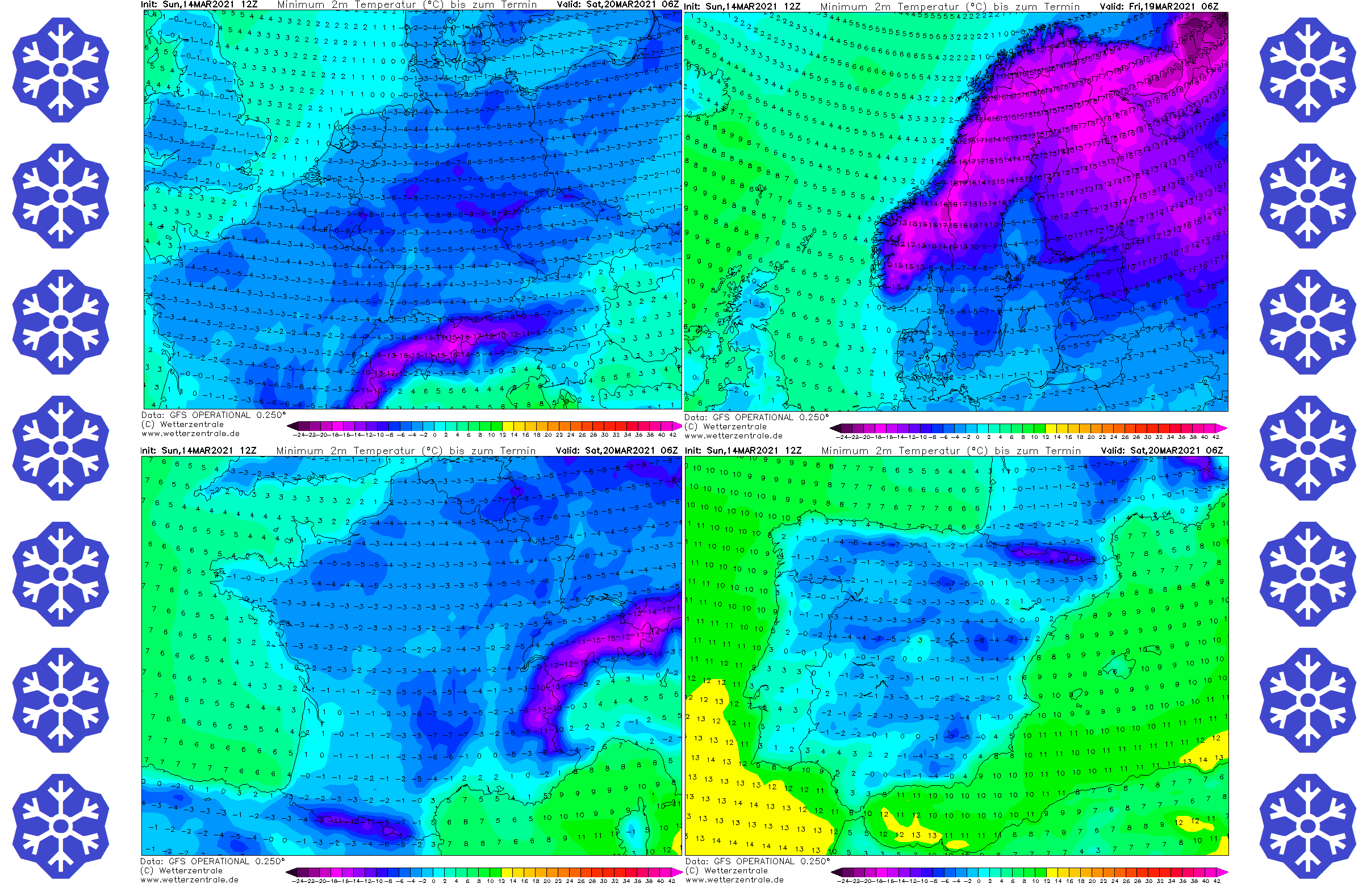 Our forecasts about coldwave between 16.-22. March 2021 are not only confirming – moreover it appears that cold weather will be stronger, with widespread snowfall or snow showers and strong spring frosts. Good news are that after 22. March, finally, any very warm period will come and warming trend is possible until 20. April.
Coldwave is slowly starting in more humid air on the back side of windstorm cyclone, moving above northern half of Europe eastward /https://mkweather.com/strong-winds-from-poland-to-italy-sardegna-and-corsica-almost-200-km-h-3-level-of-warnings//. Already at the weekend, were for some parts of Europe, e.g. in the Alps, valid warnings on meteoalarm.eu before snowdrifts associated with strong winds and snowing.
Stronger frosts are forecasted mainly from Tuesday, 16. March 2021, with peak of untraditionally strong frosts around Saturday, 20. March, when extremely cold air mass hit western and southwestern Europe, too, including British Islands, France, Spain or Portugal.
In Central Europe, frosts -6/-12°C in lowlands and -10/-18°C in basins and valleys are regionally possible, very rarely should be in frost valleys reached -20°C and lower.
Even colder will be in Scandinavia, during the peak of coldwave around Friday, 19. March, below -30°C is possible.
Snow cover or snow showers will appear almost in all central Europe, but too in half of France or the Spain, what is for the period around 20. March relatively good success of winter.
Eastern Europe and Eastern Balkan will be warmer and extremely cold air will shift above Iberian peninsula on the line Scandinavia – Germany – France – the Spain. The Alps will be hit by extreme frosts and snowing, too, relatively hard.
Frosts 0/-5°C, rarely up to -8°C are possible even in England /estimates/.
AO and NAO index however won´t be so extremely low and such as we noticed in the last article, it won´t be sufficient for longer duration of cold synoptic situation after 22. March, very probably, but very warm spring according to the newest forecasts will come.
During the next week we will bring fresh weather news about the last serious winter coldwave in winter season 2020/2021 and will update long-term forecasts for the next period.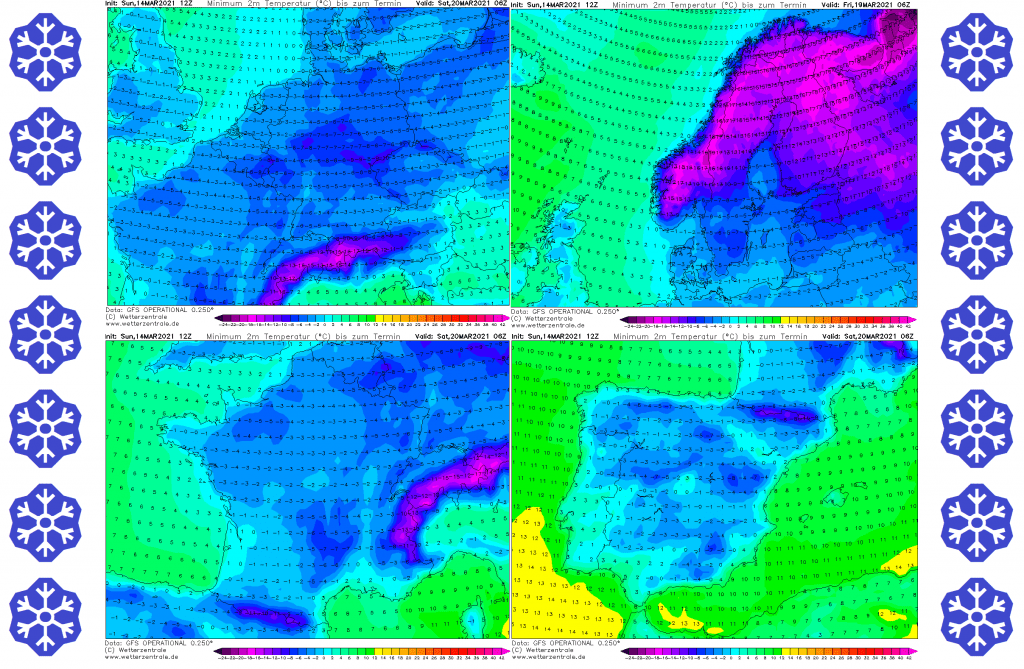 Infographics: wetterzentrale.de, wxcharts.com, tropicaltidbits.com, NOAA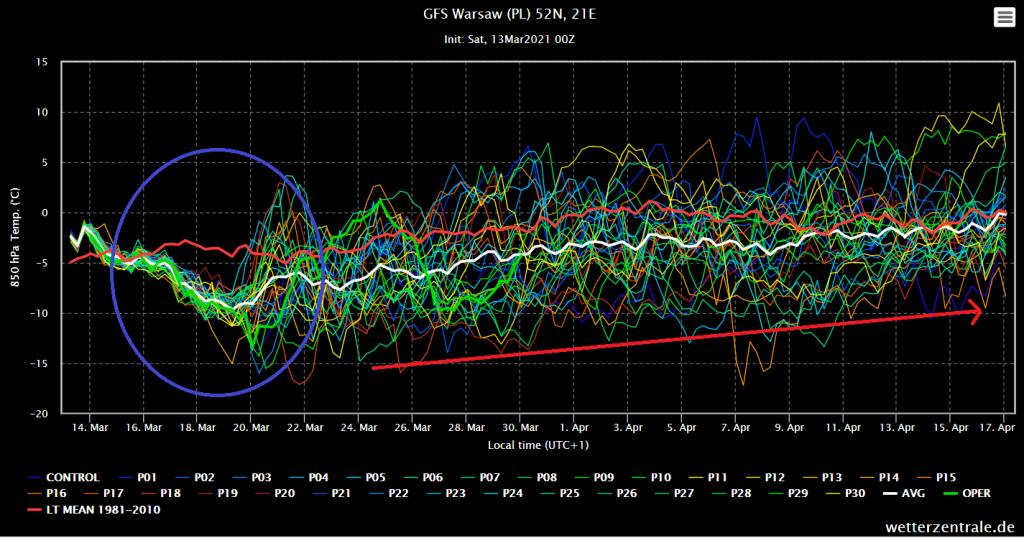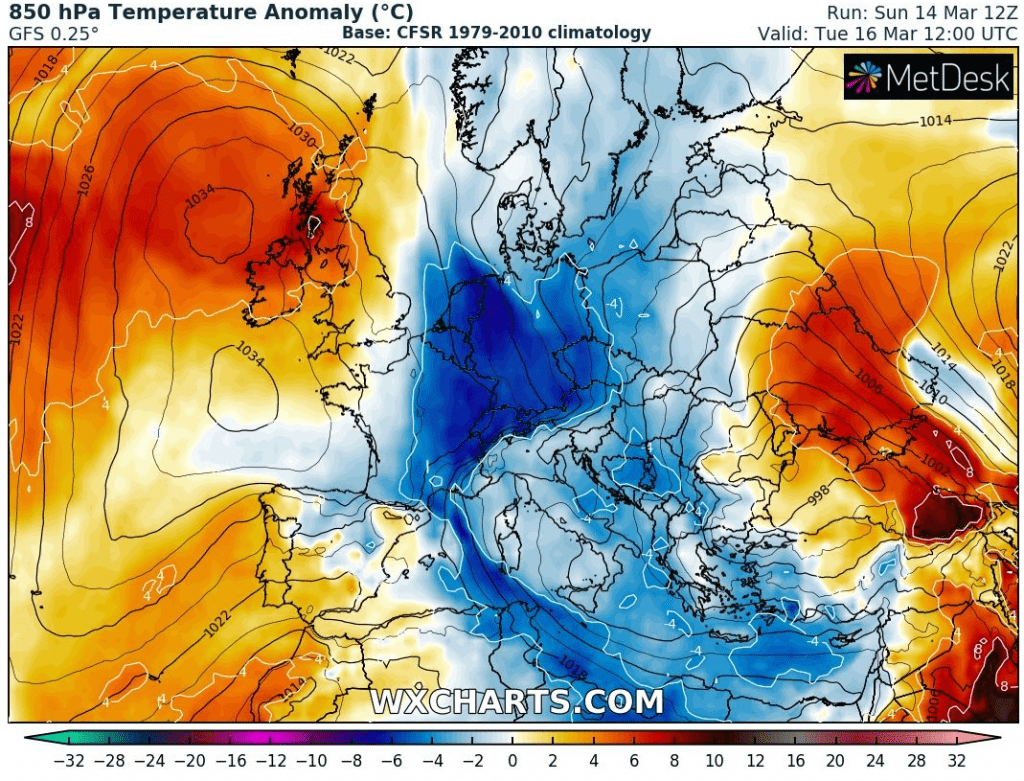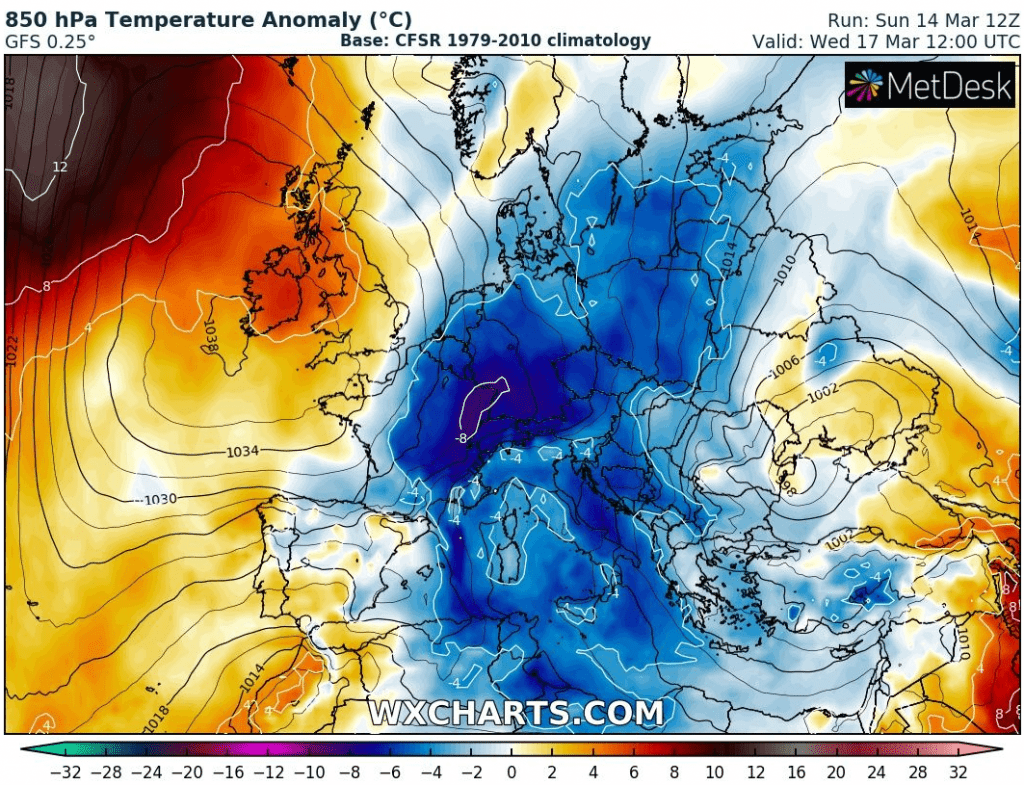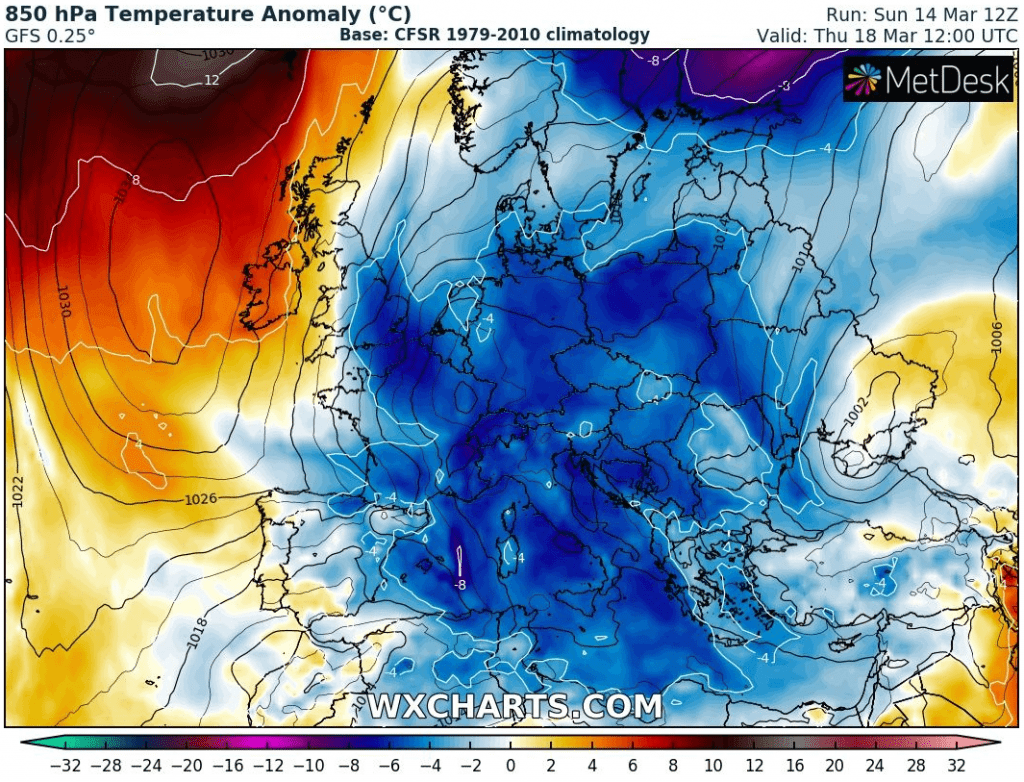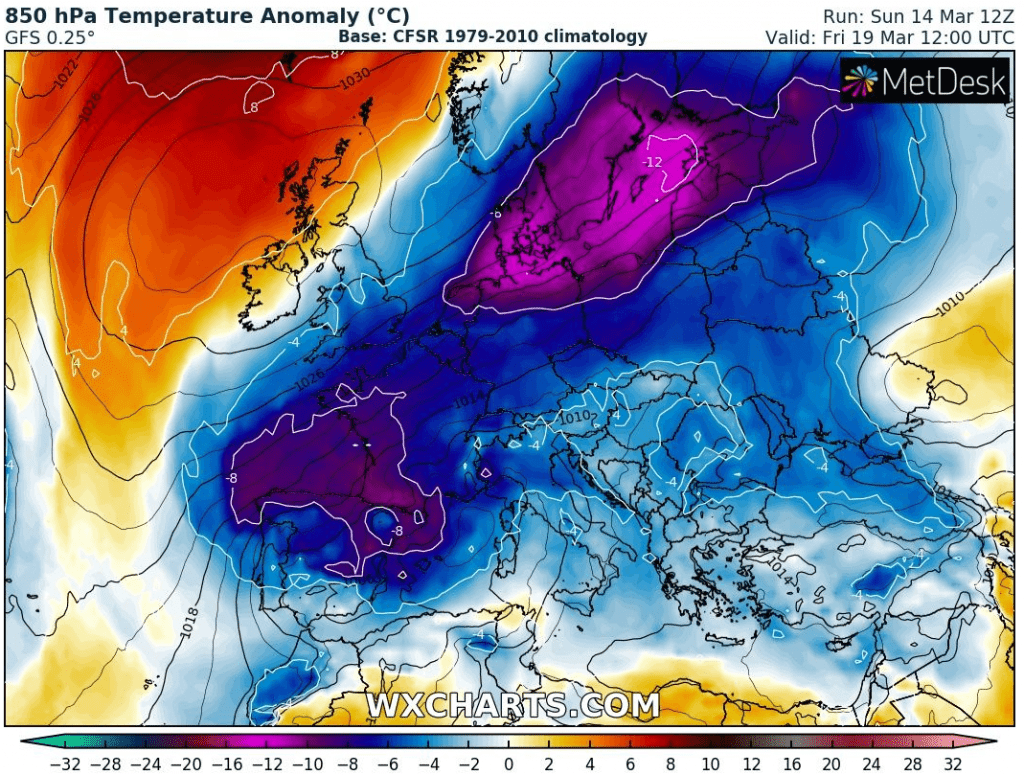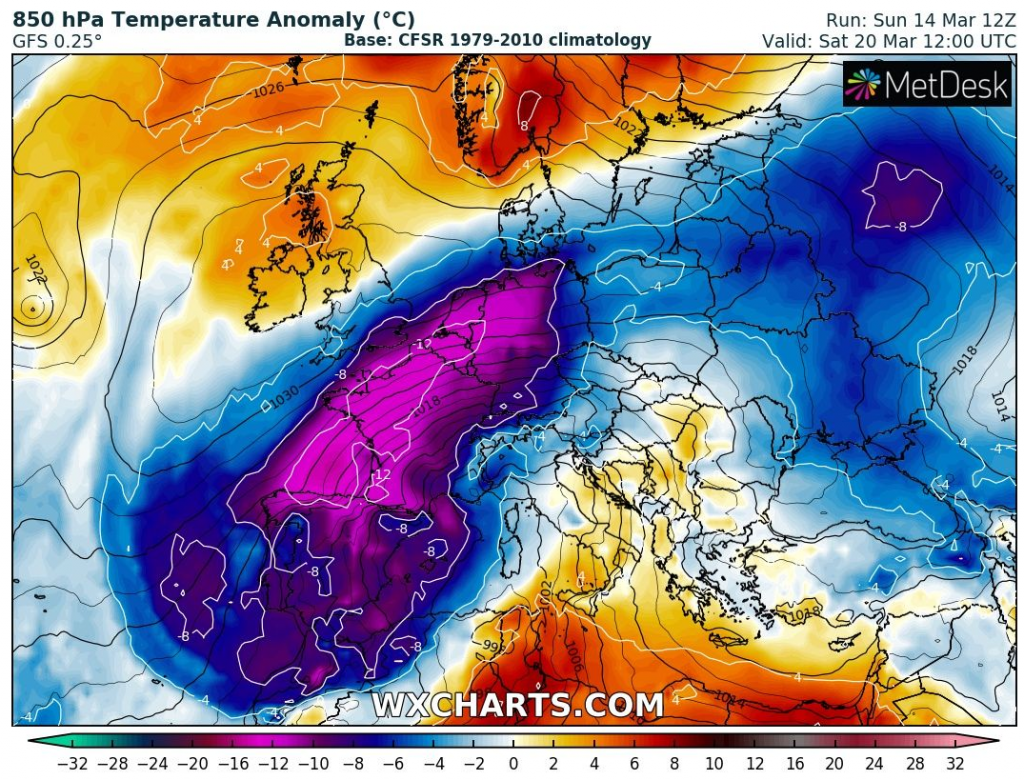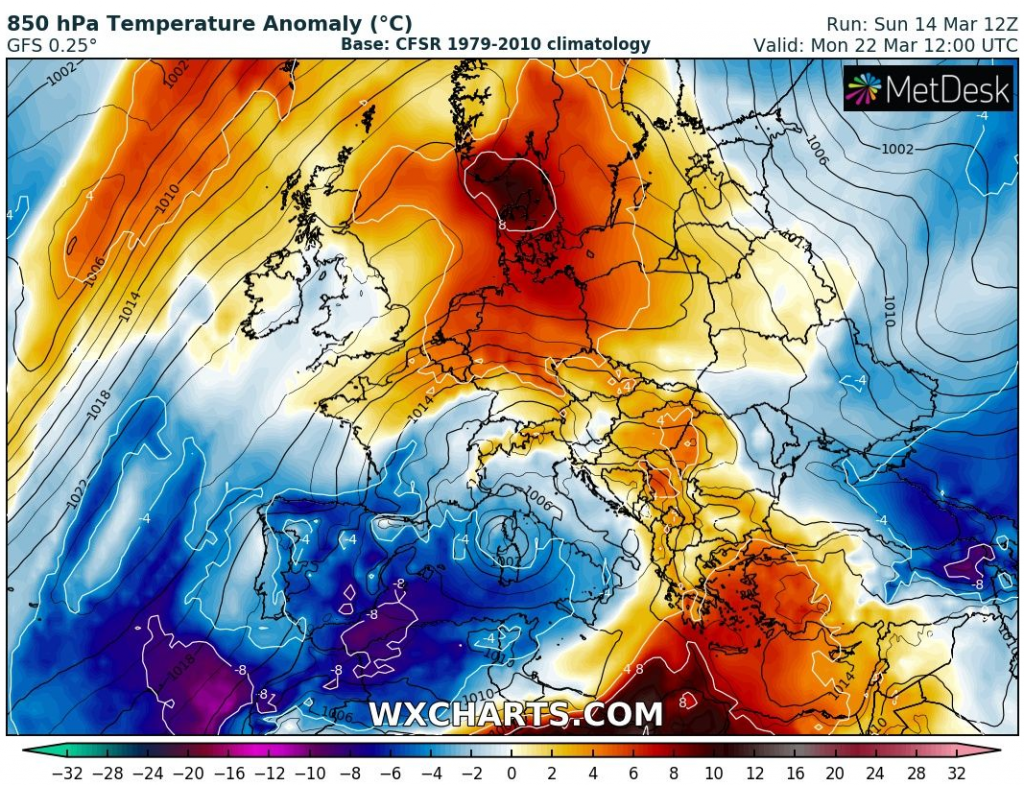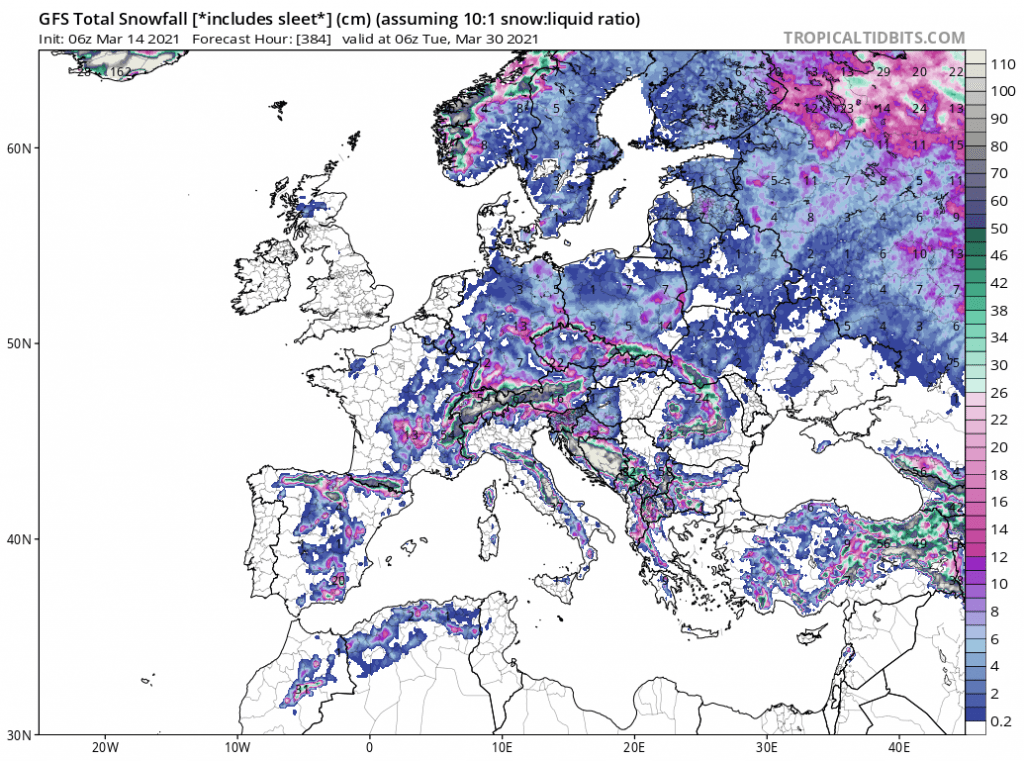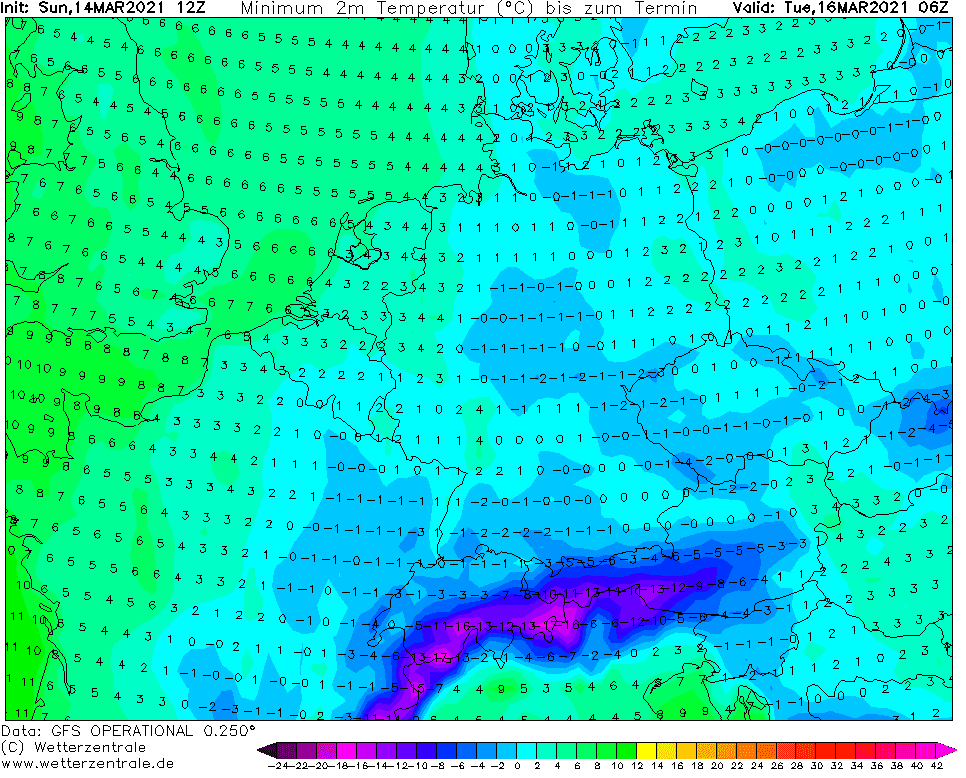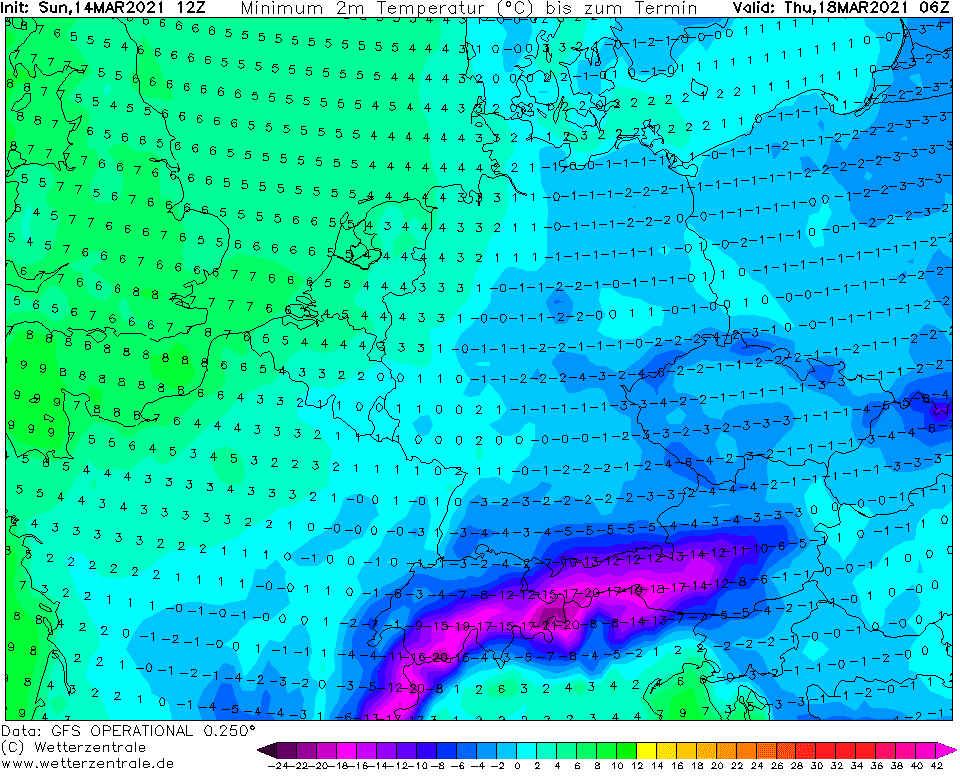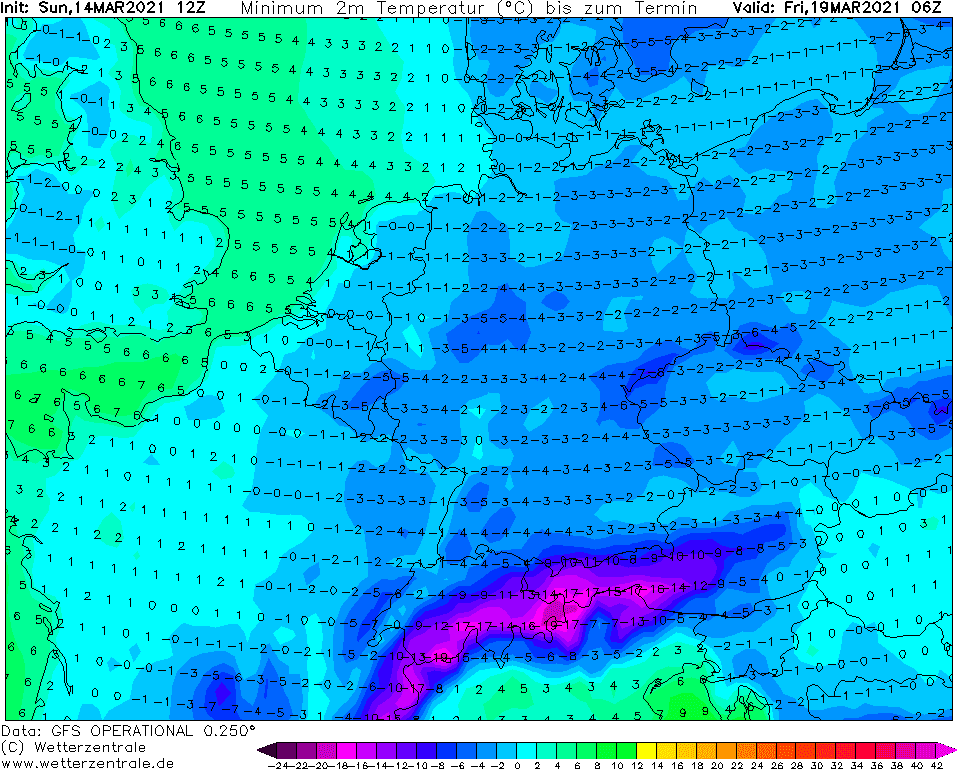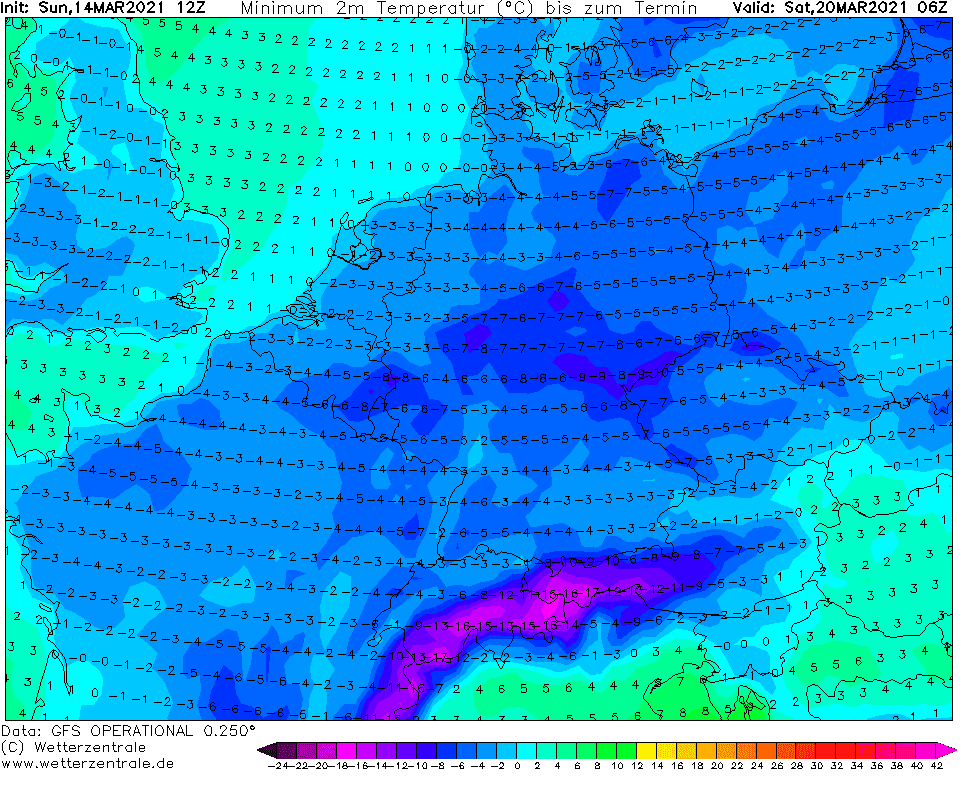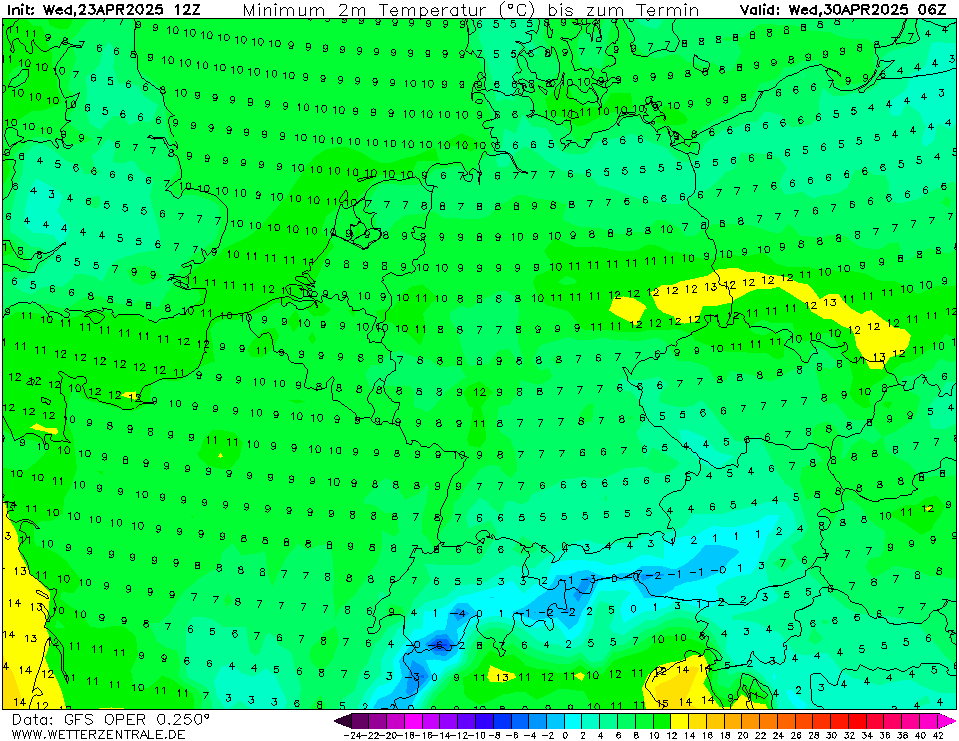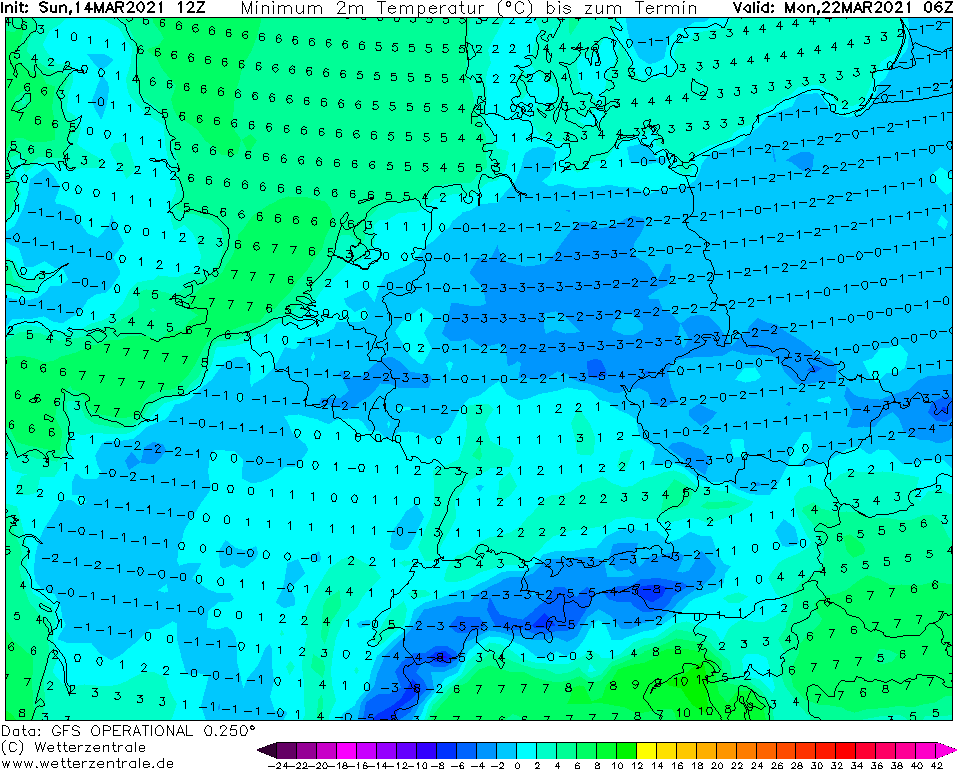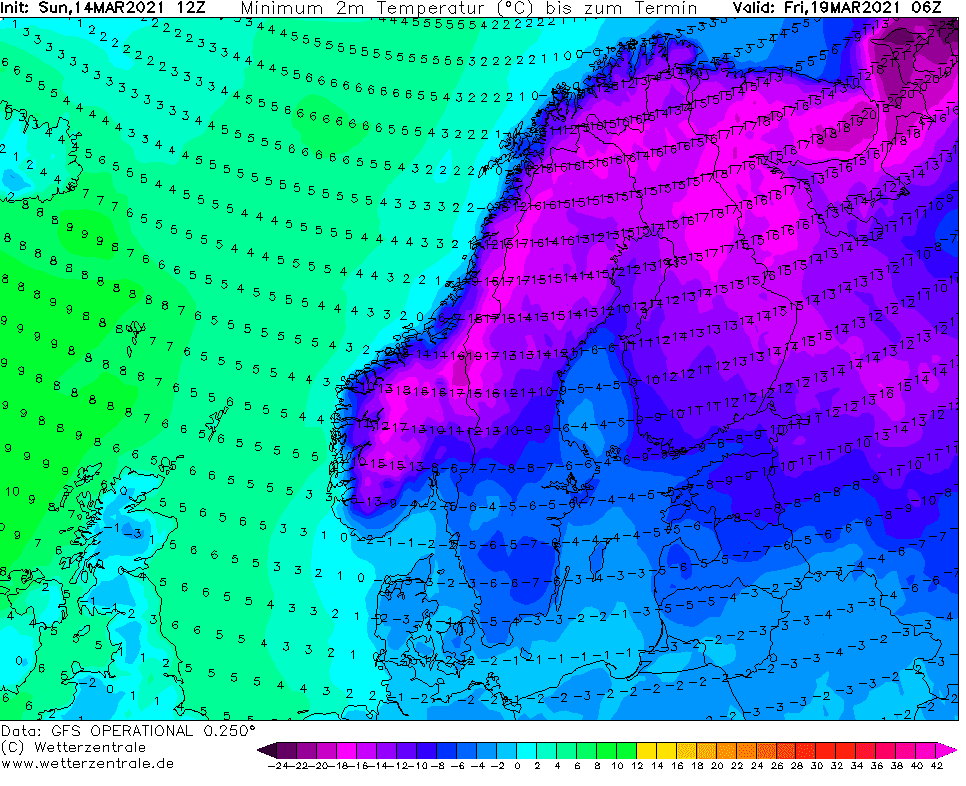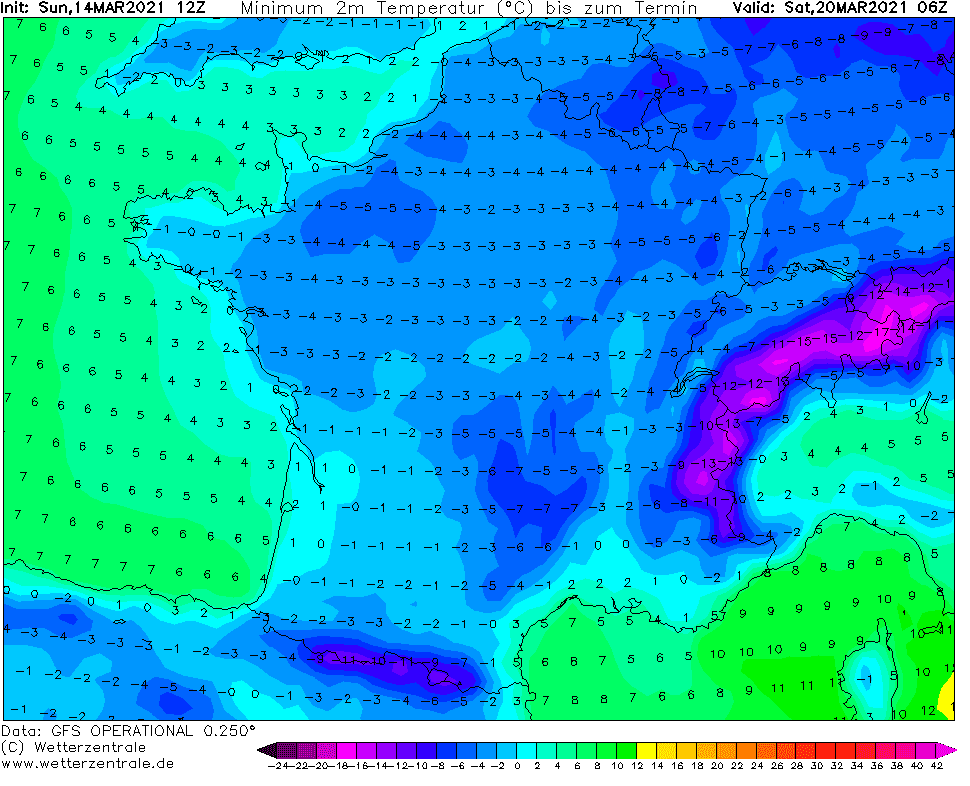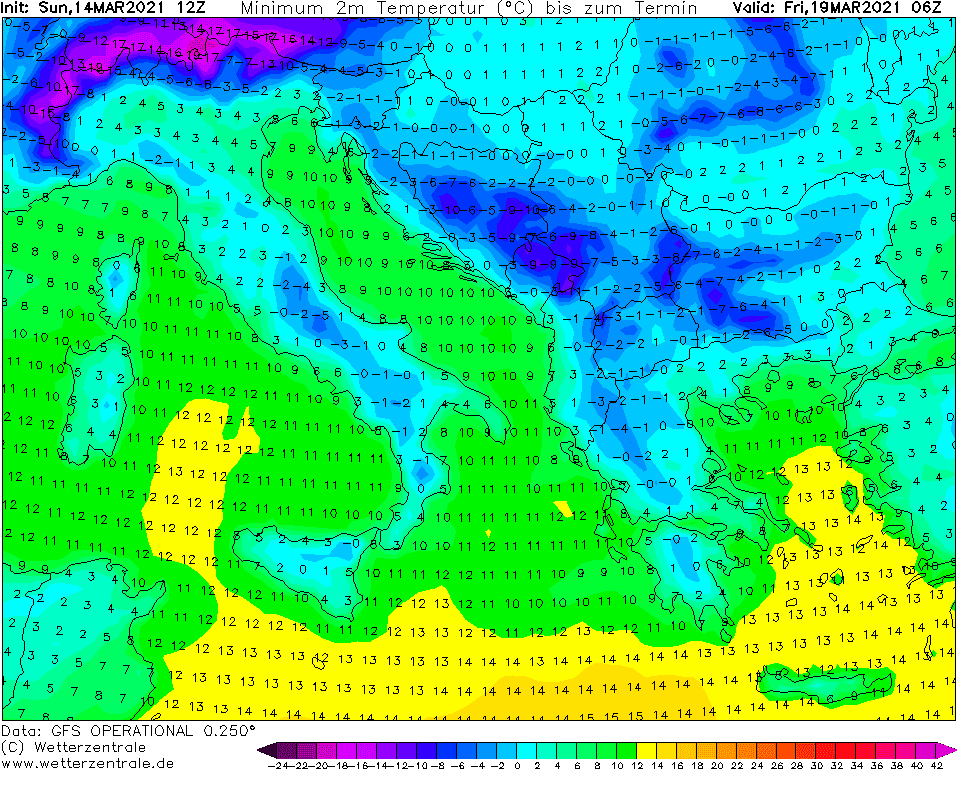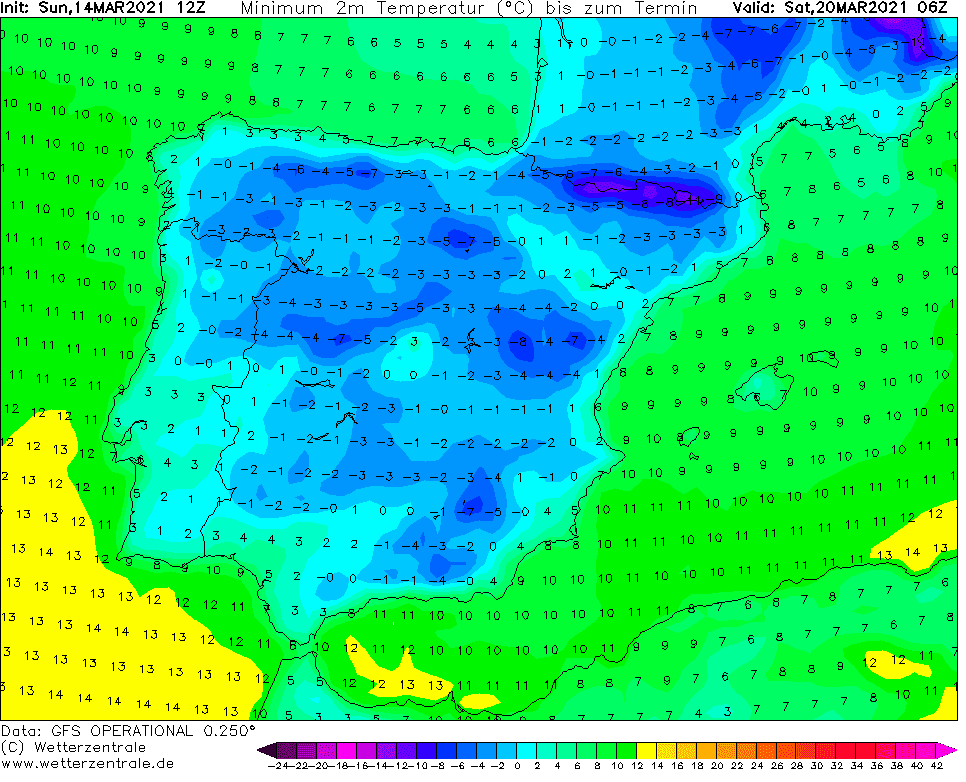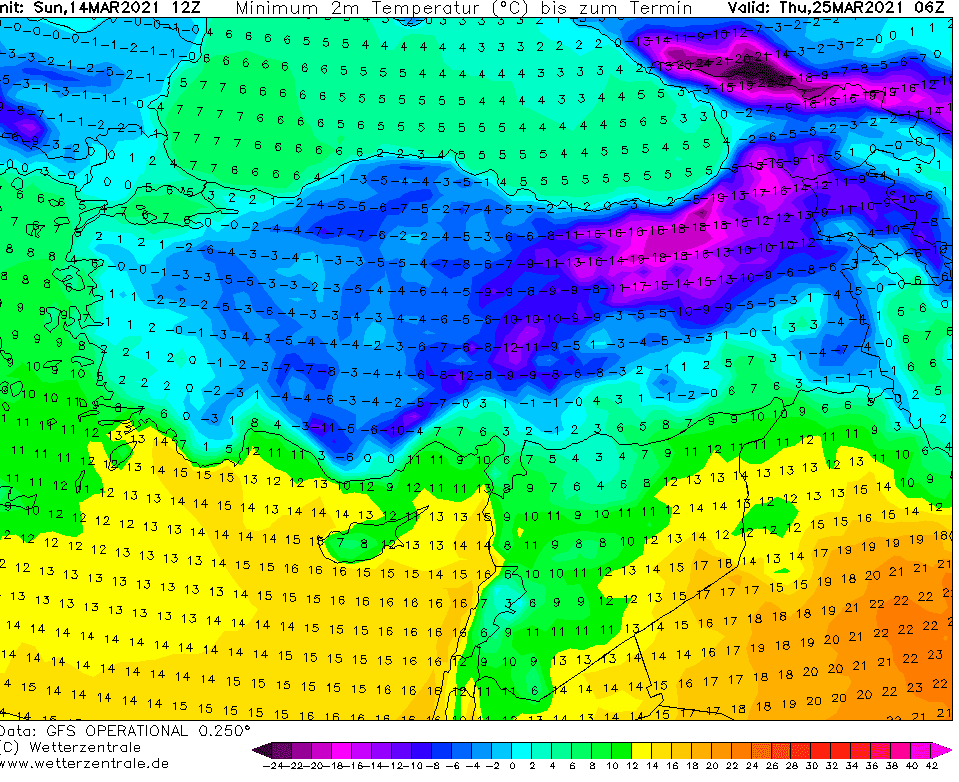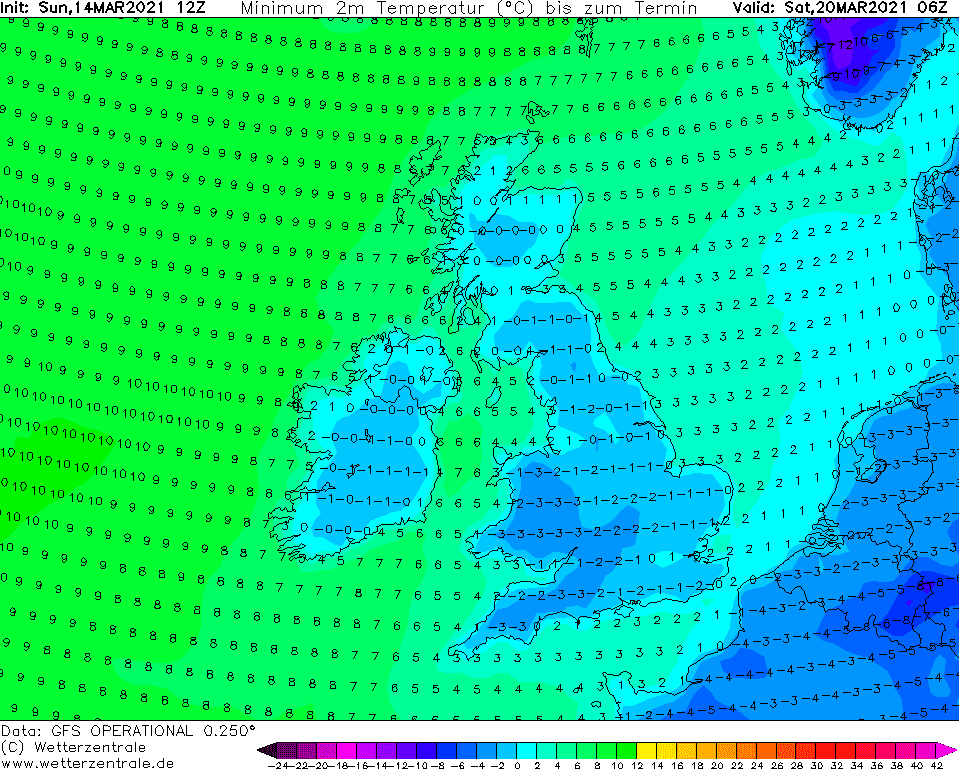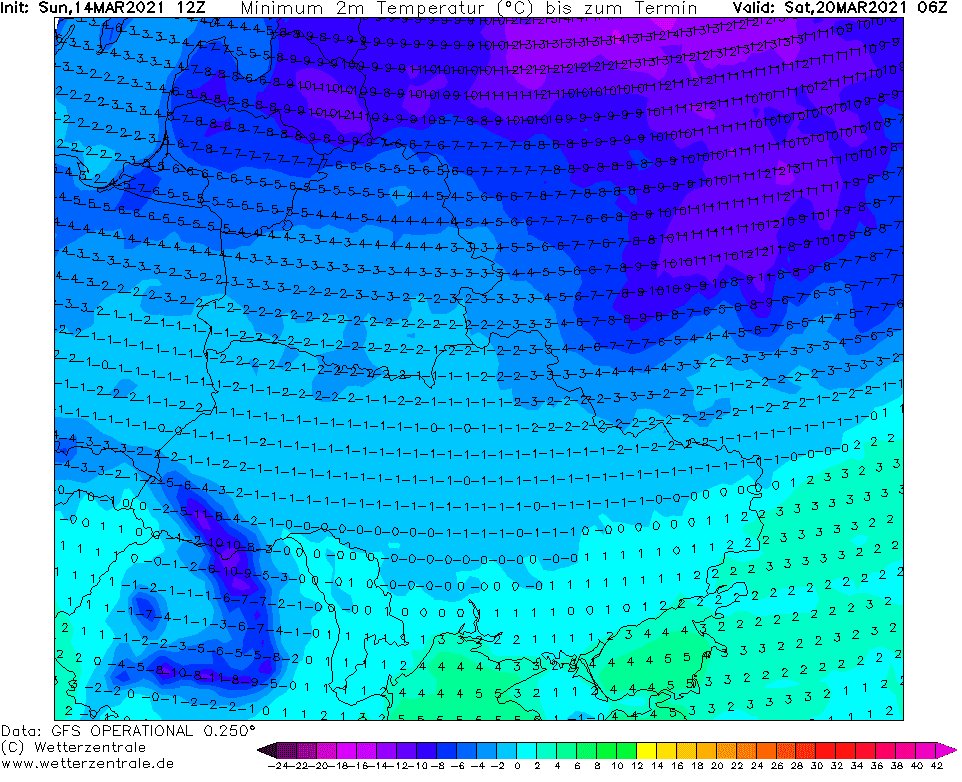 Read more: