Cold weather until the end of April! No more than +20°C in the UK, France, Germany, Benelux, the Alps
Temperature should according to the newest information overcome +20°C only in southern France, Poland and Hungary, if we are thinking about European mid-latitudinal moderate (not subtropical) climate zone.
Forecast are uncompromising and thanks to long-term Arctic outbreak from Greenland, later from the Arctic we should record regionally one of the most coldest April in all-time history.
This possibility is in the UK, but similarly it´s not excluded in the coldest parts of continental Europe /https://mkweather.com/the-uk-the-coldest-april-in-50-years-is-not-excluded-no-more-than-20c-until-may-2021//.
Current outputs of GFS expect temperatures permanently below +20°C until the end of the month in British Islands, France, Germany, Benelux and the Alps what means, that after the first 2 extremely cold April 2021 decades, very high negative monthly temperature anomalies are possible.
Although, the second April decade will be probably colder than the third, return of frosts or even snowing will be still possible, mainly in mountainous regions (not lowlands, but mainly basins and valleys).
Current, the second April 2021 Arctic outbreak already is bringing severe frosts in western Europe and snowfall into parts of Central Europe /https://mkweather.com/frosts-are-back-the-uk-76c-france-64c-belgium-45c-germany-42c-the-netherlands-32c-the-spain-26c-harvest/; https://mkweather.com/tulloch-bridge-the-uk-94c-widespread-snowing-hit-london-too-the-coldest-mid-spring-since-2013/; https://mkweather.com/some-parts-of-central-europe-expect-5-day-april-blizzard-05-meter-of-snow-is-rarely-expected-snowfall//.
Extreme late season coldwaves with snowing and frosts are generally associated with powerful La nina pattern /https://mkweather.com/march-2021-as-the-2nd-month-below-temperature-average-on-the-earth-for-last-7-years// and very strong negative phase of North Atlantic Oscillation /https://mkweather.com/nao-the-strongest-since-october-2020-tripole-of-air-pressure-systems-from-azores-to-scandinavia-causes-unique-arctic-blasts-negative-north-atlantic-oscillation//.
According this, unfavorable forecast, for warmer, summer days, above +25°C, we have to wait longer, yet. In he case, that the next heatwave appears in forecast outputs, we will immediately inform you on our homepage.
Infographics: wetterzentrale.de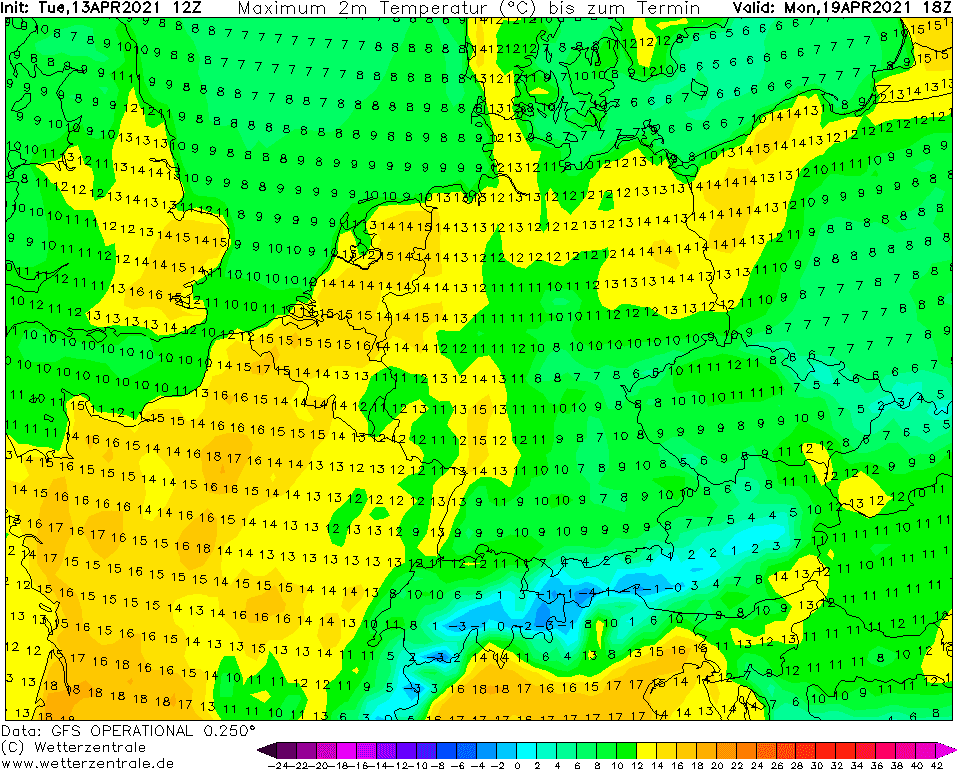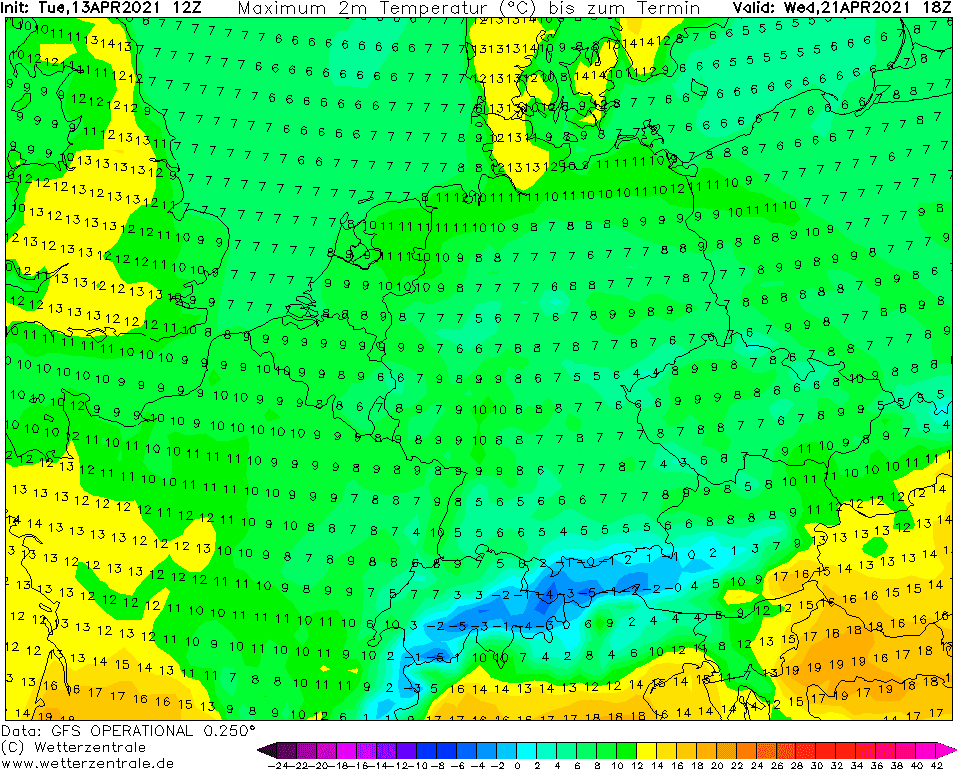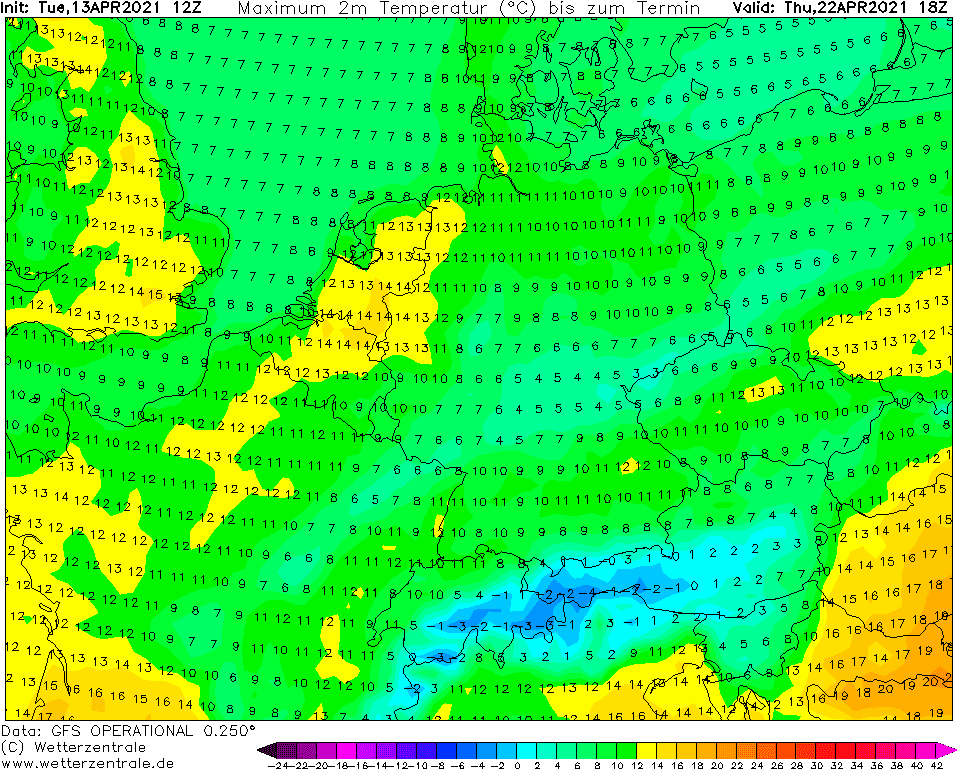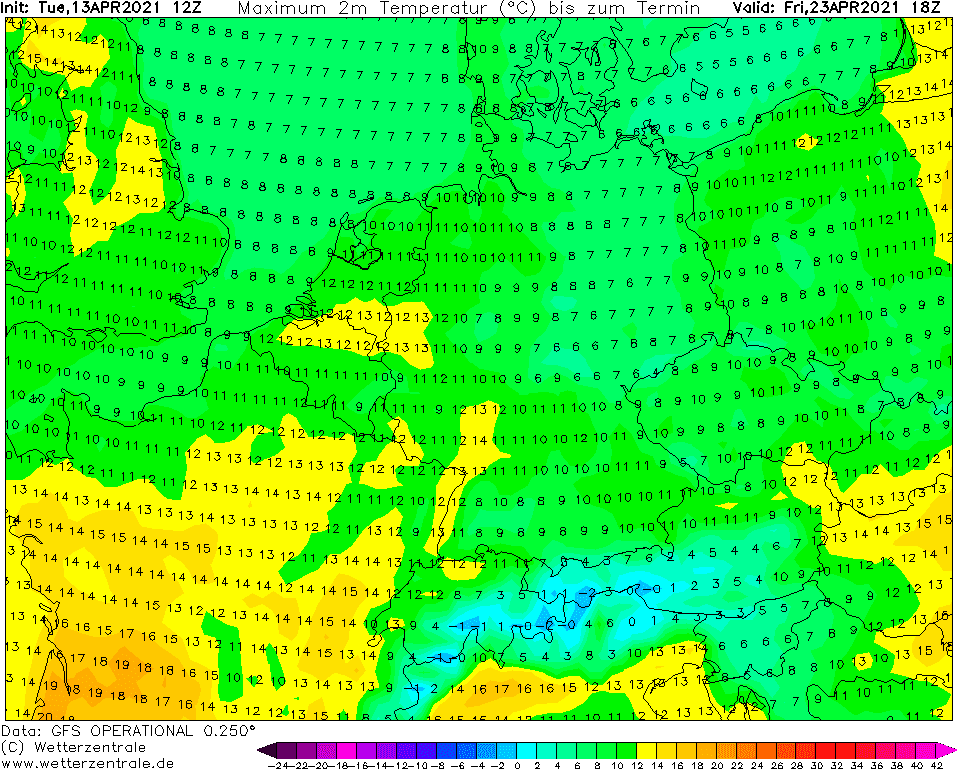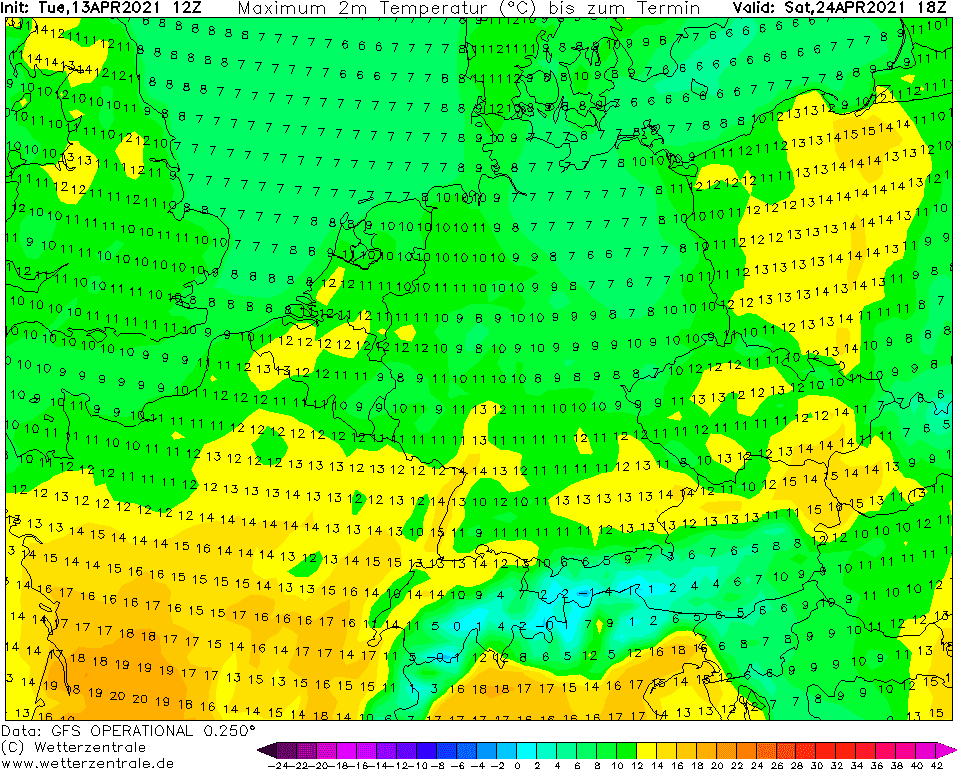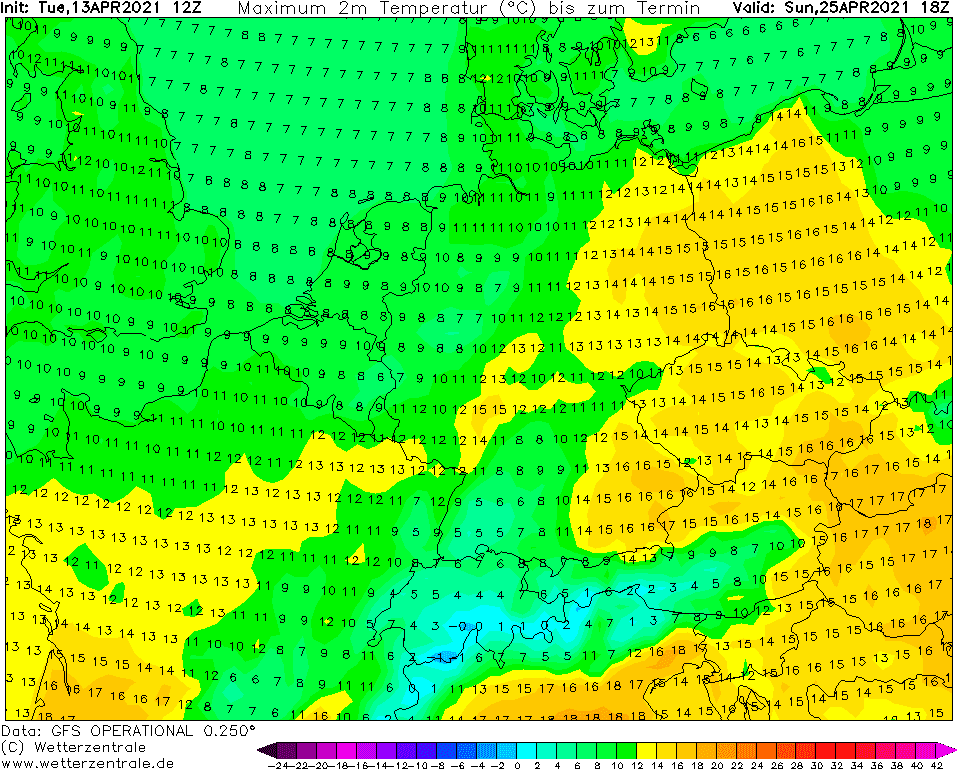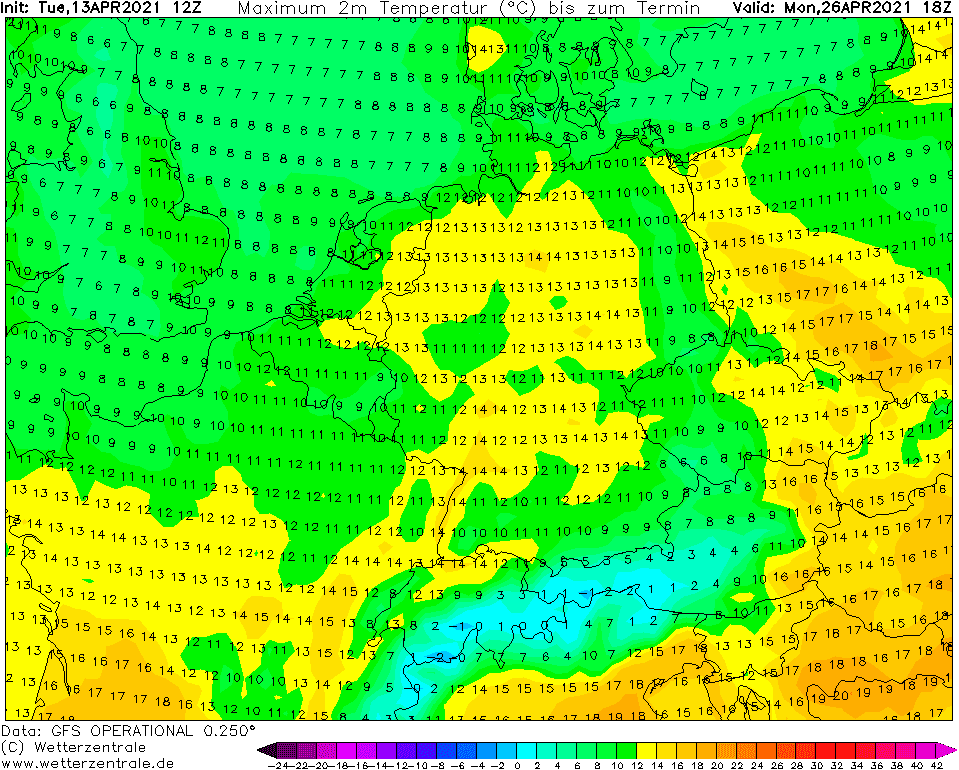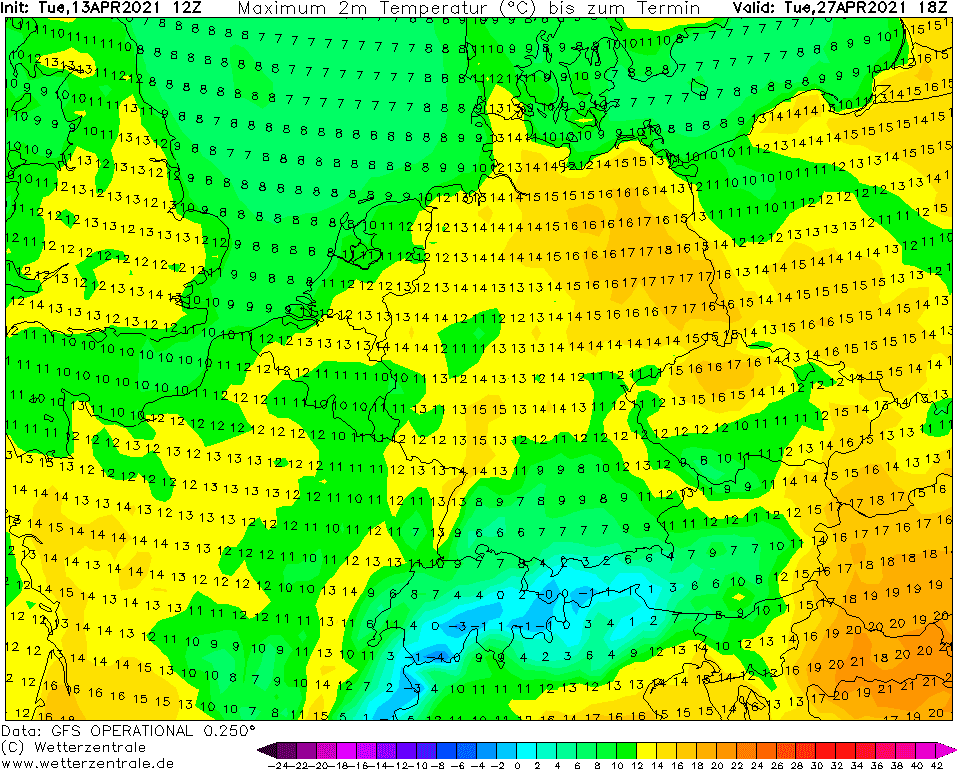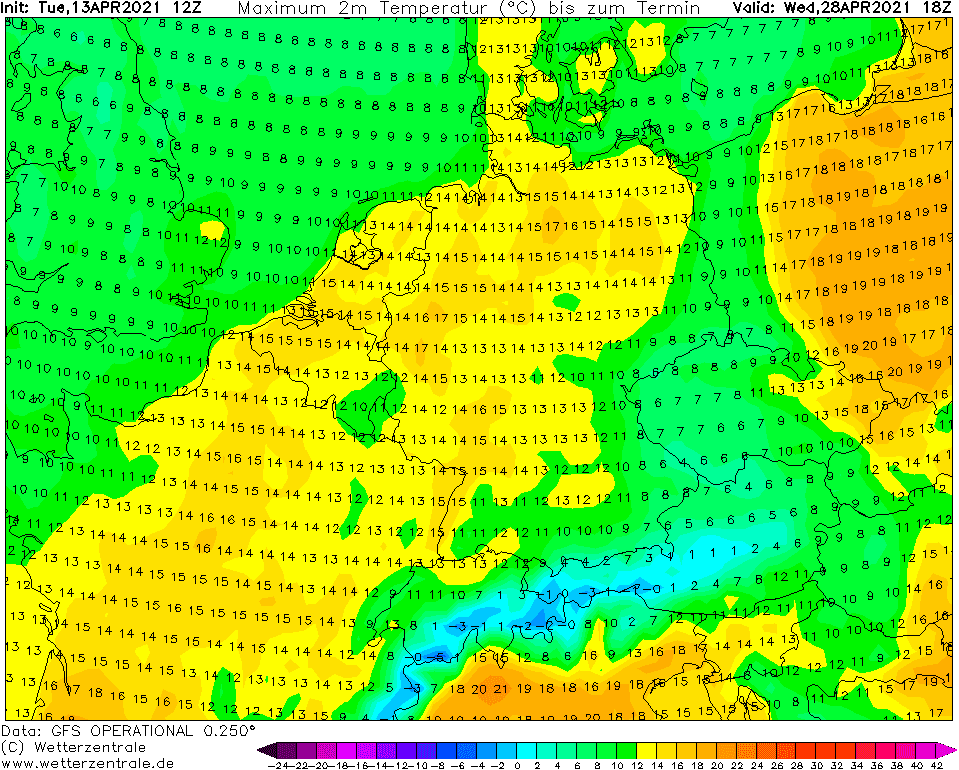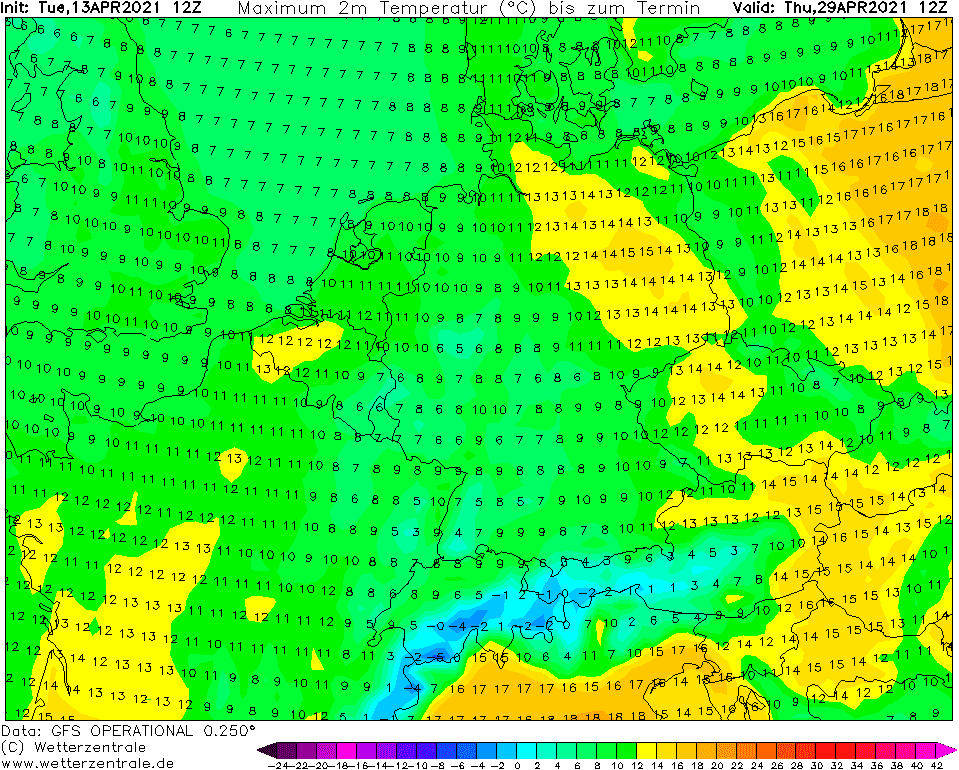 Read more:
https://mkweather.com/switzerland-with-deadly-avalanches-50-worse-than-other-seasons-27-died/