European monsoon is here! 2 weeks with severe storms, heavy rains, hails, winds, lighting and tornadoes in outlook!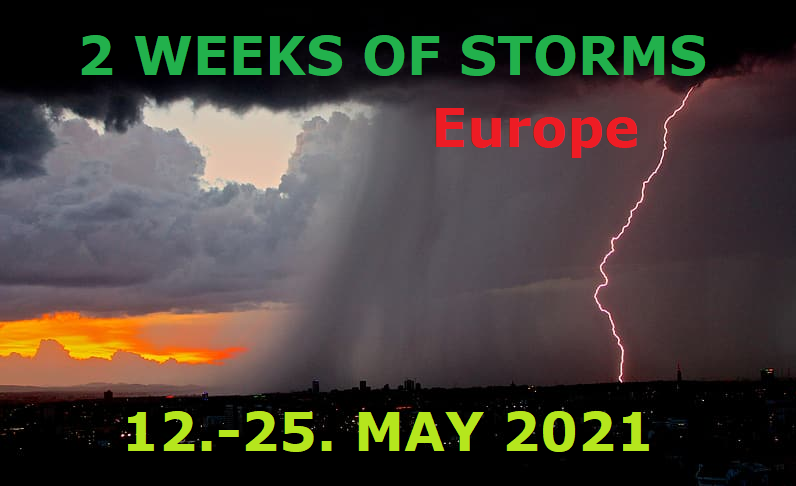 Only on Monday, 10. May, in southwestern France dropped up to 344 mm of rainfall / 24 hours and cold front with severe storms is from Tuesday to Wednesday, 11.-12. May gradually shifting above Italy and Central Europe eastward.
Stormy trend however will stay in large parts of Europe minimally next 2 weeks, yet, with regional chance to severe storms, persisting rains, hails, gusting winds, damaging lighting or even waterspouts and tornadoes!
Meanwhile parts of Mediterranean, Scotland and Scandinavia will be dry, mid-latitudes in Europe hits strong "Central-European or only European monsoon", which is coming regularly in May and June every year.
In some, warmer years, European monsoon is starting already in April, but in colder years (such is 2021), colder and very stormy period should persist until July in parts of Europe.
Although, in colder air, severe storms on cold front will be more rare, warm period of the year with combination of oceanic humidity should produce regional surprises in colder air, too.
More days however will be warmer, e.g. around 15.-17. May, or maybe around 20. May, or before 25. May, with evident strong frontal T-storms above continental Europe.
16-day precipitation outlook expects regionally up to 300 mm of rain in Alpine region and NW Balkan, where severe storms should traditionally surprise with extreme weather events such as extremely large hail, waterspouts, tornadoes, floods, strong winds or unusual lighting activity.
Between hit regions should be parts of England, France, Benelux, Germany, East-Central Europe, Balkan, Eastern Europe, Baltic states or central Scandinavia, too according to predictions, and severe storms should until 25. May, or longer, surprise in many European countries.
Therefore, if you plan is next 2 weeks outdoor or tourist activities, we highly recommend to you watch current forecasts, warnings and weather news from chosen regions.
The next big summer heatwave is possible (according to GFS) at the end of May 2021, with summer and tropical temperatures in mid-latitudes and this potential heatwave should be ended with very strong T-storms, too, therefore we should to say, that the end of stormy weather in continental Europe is out of sight.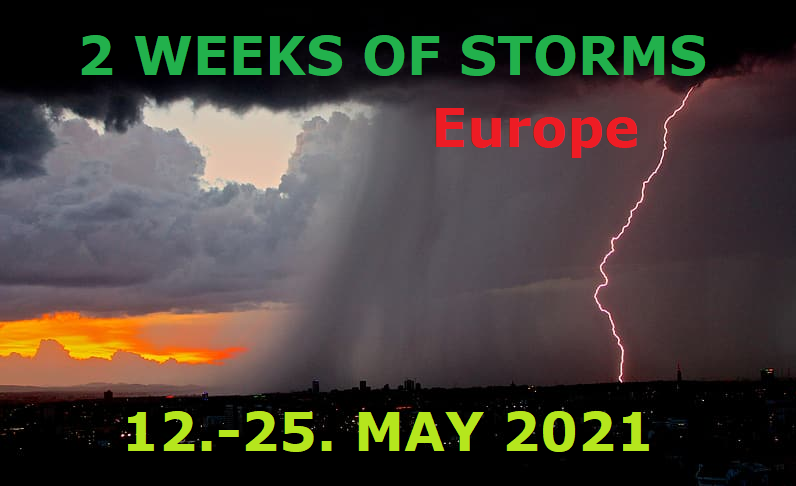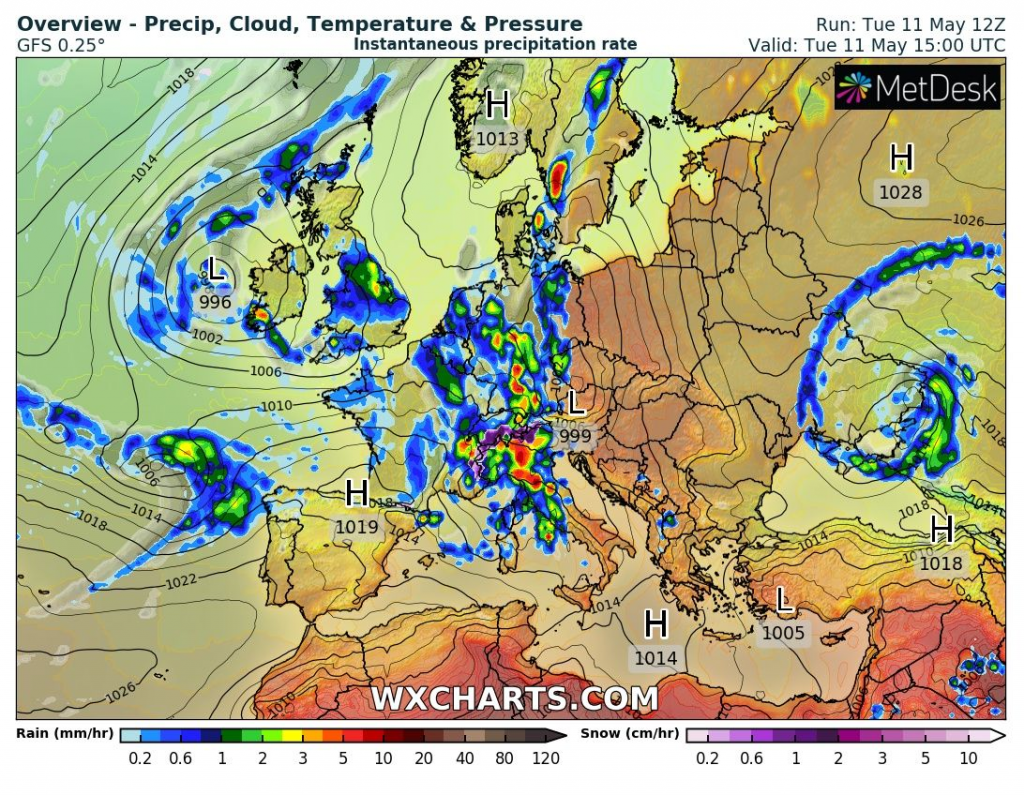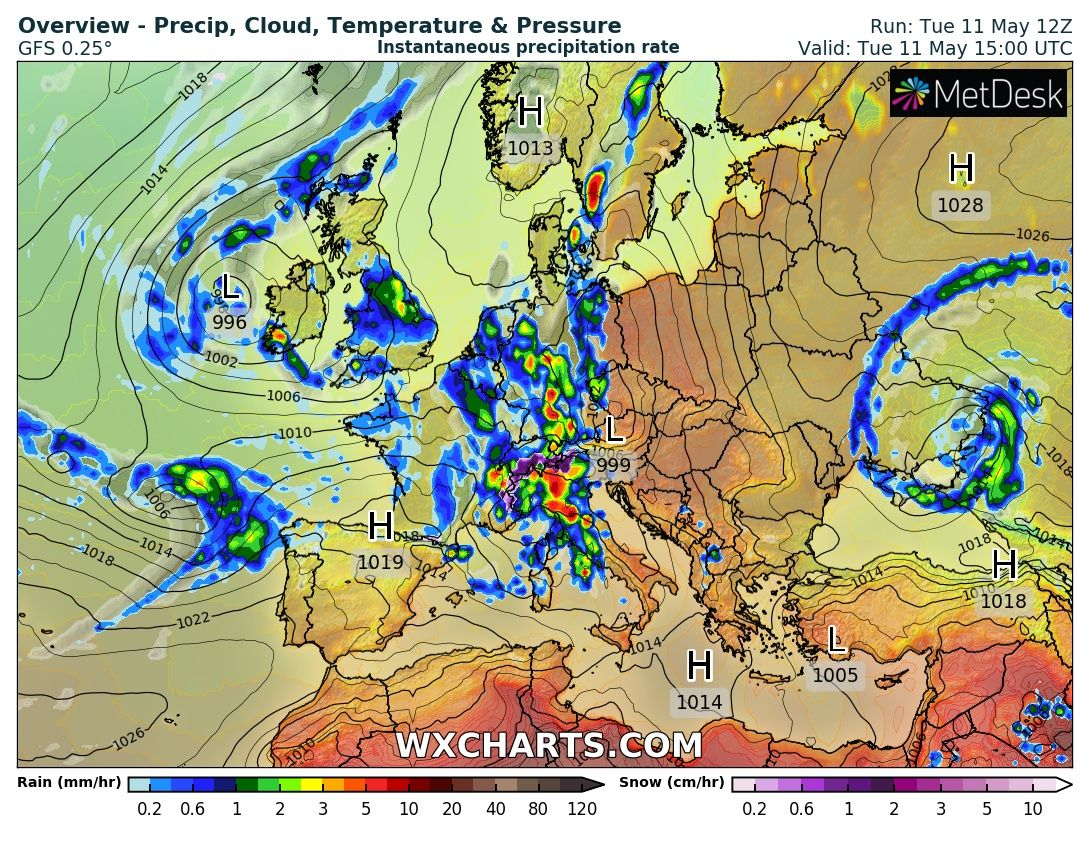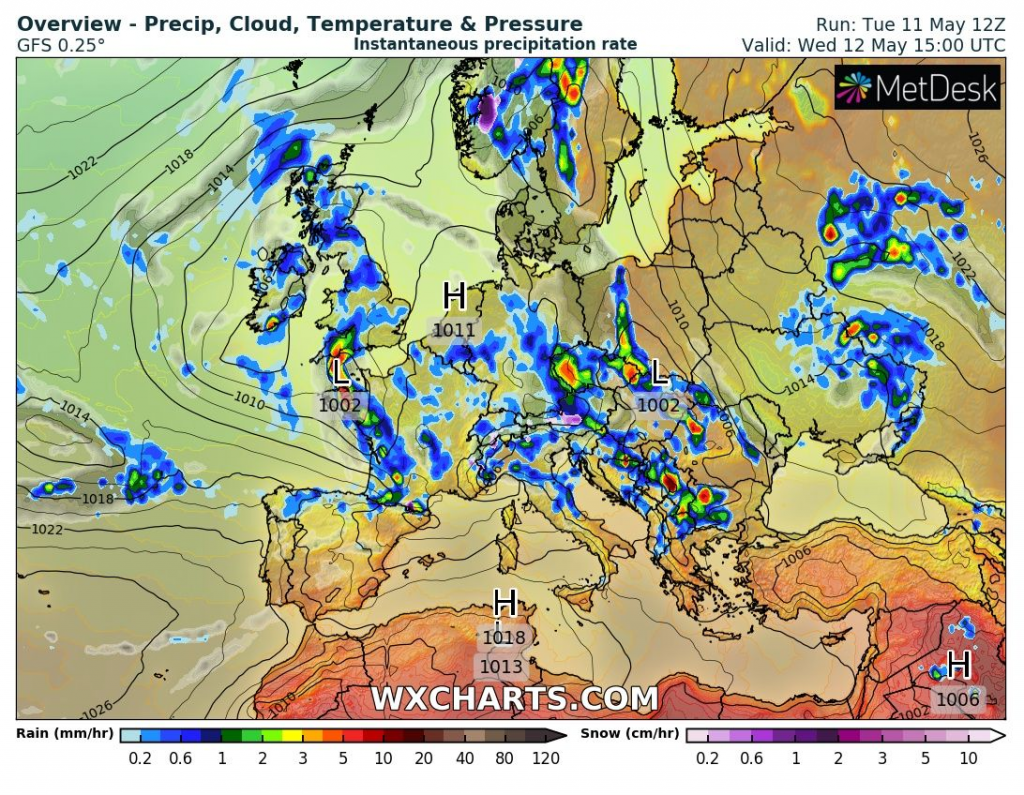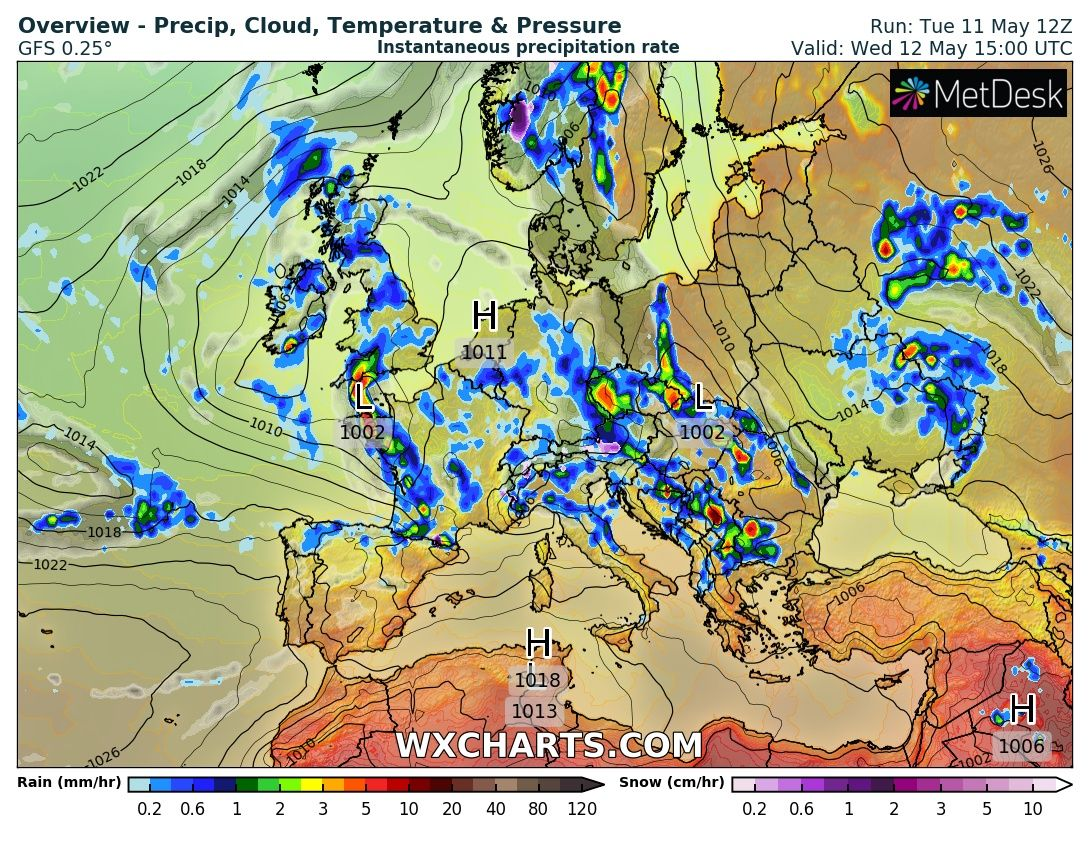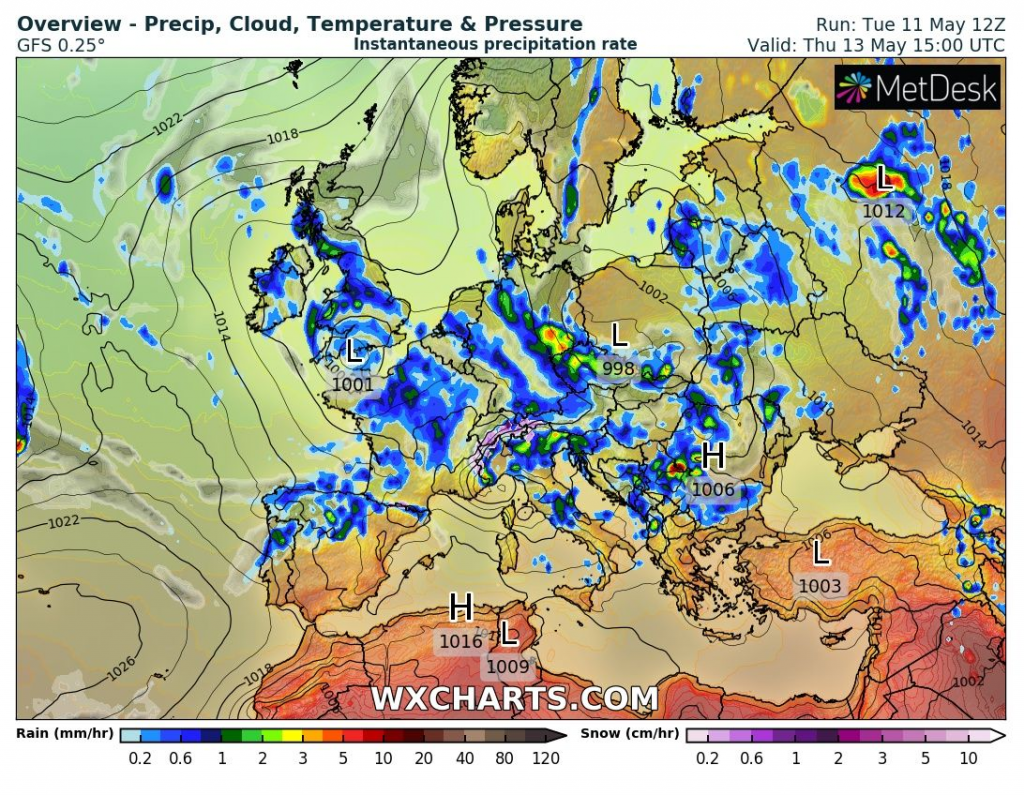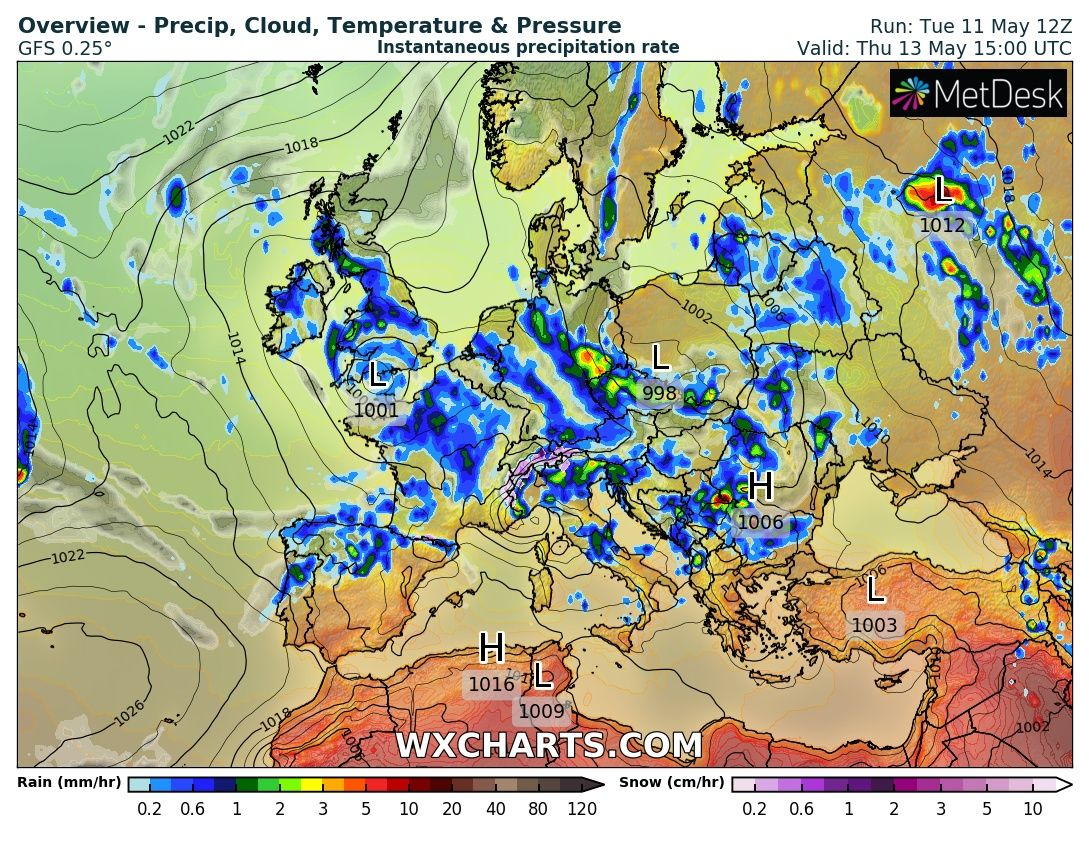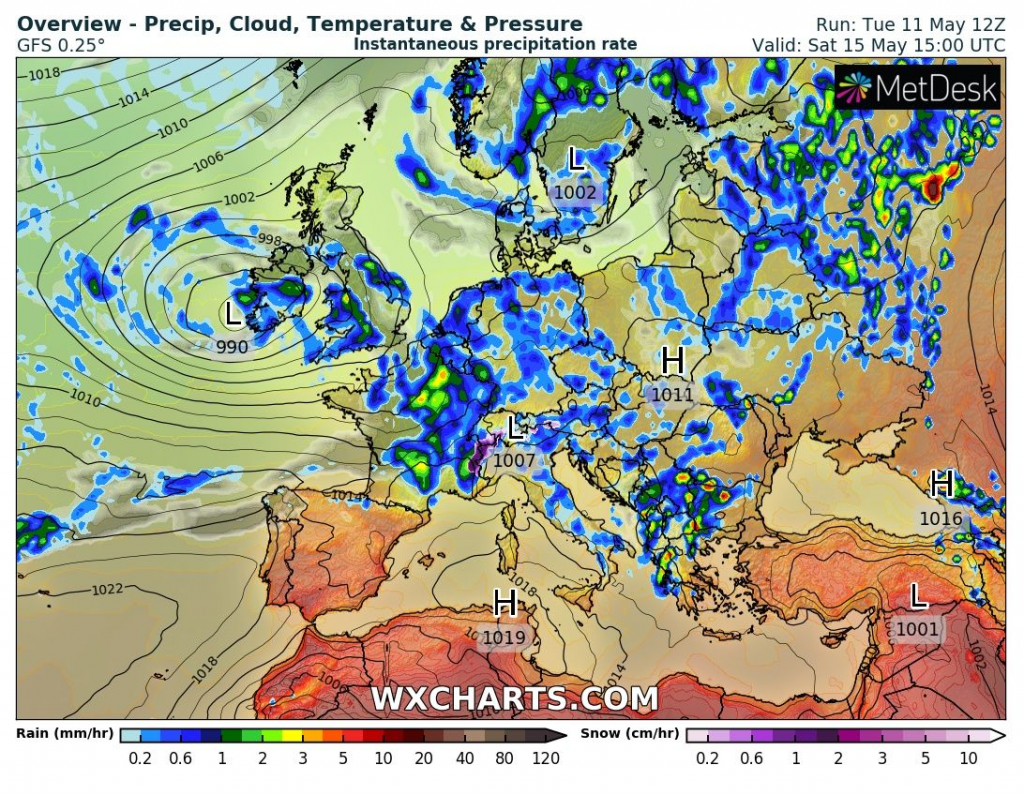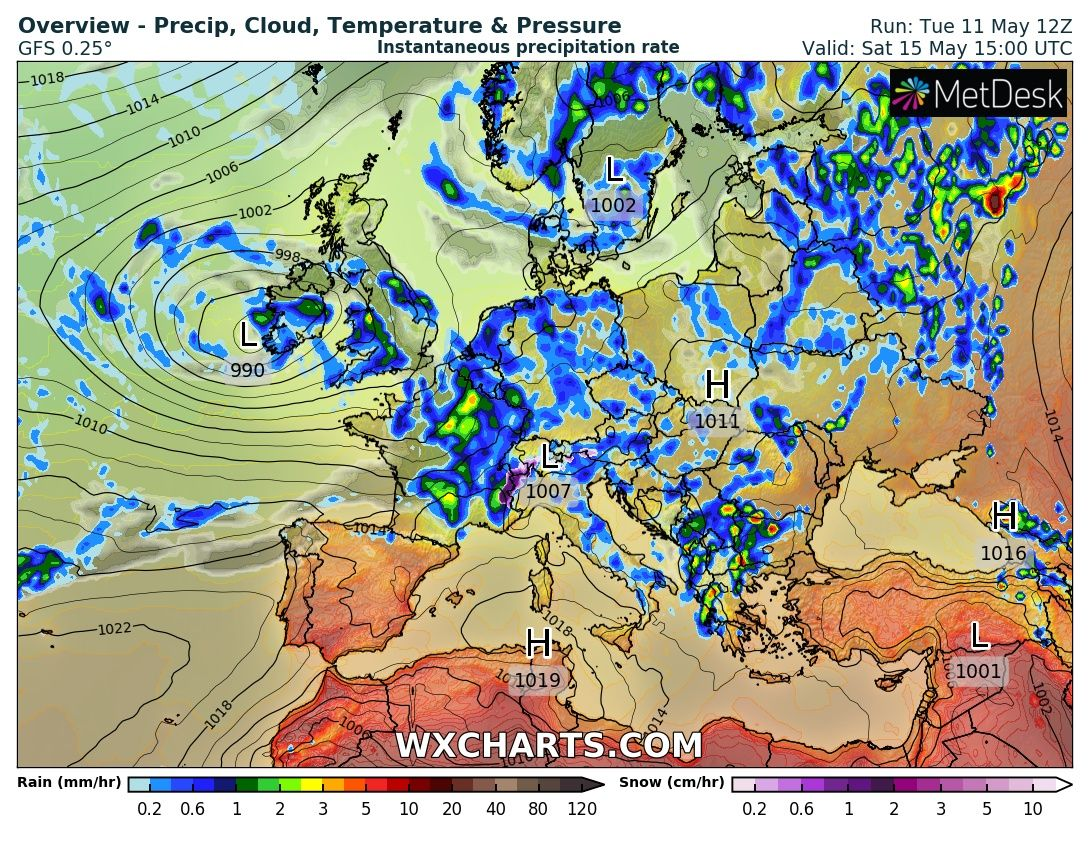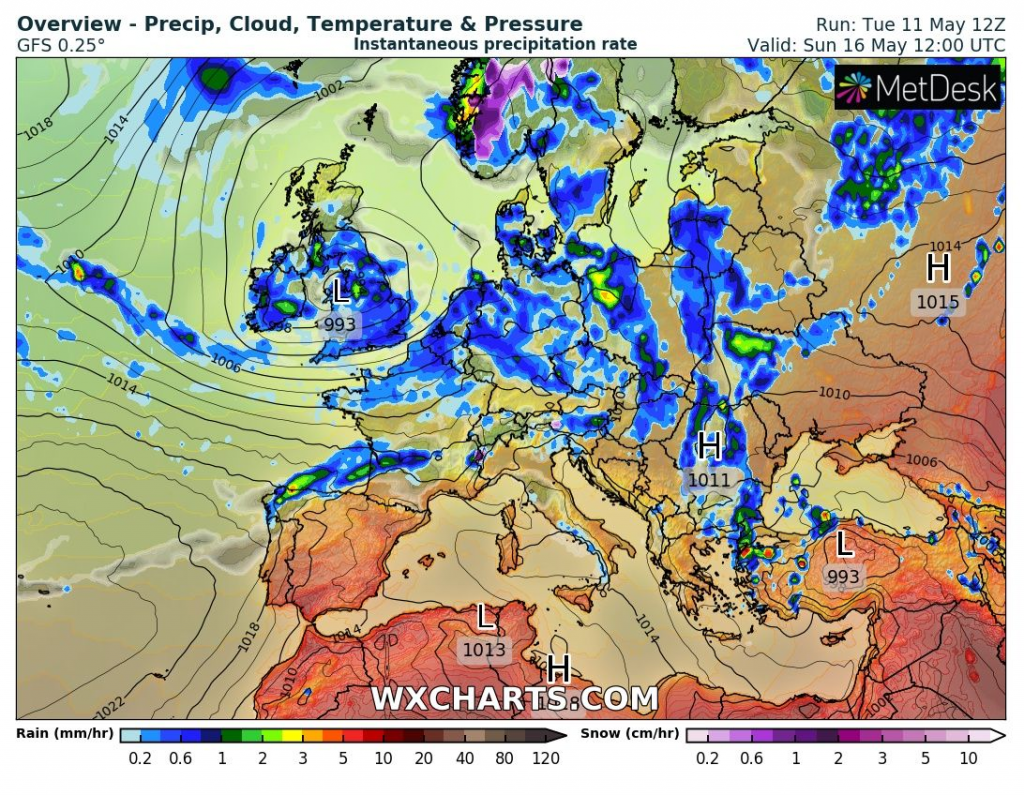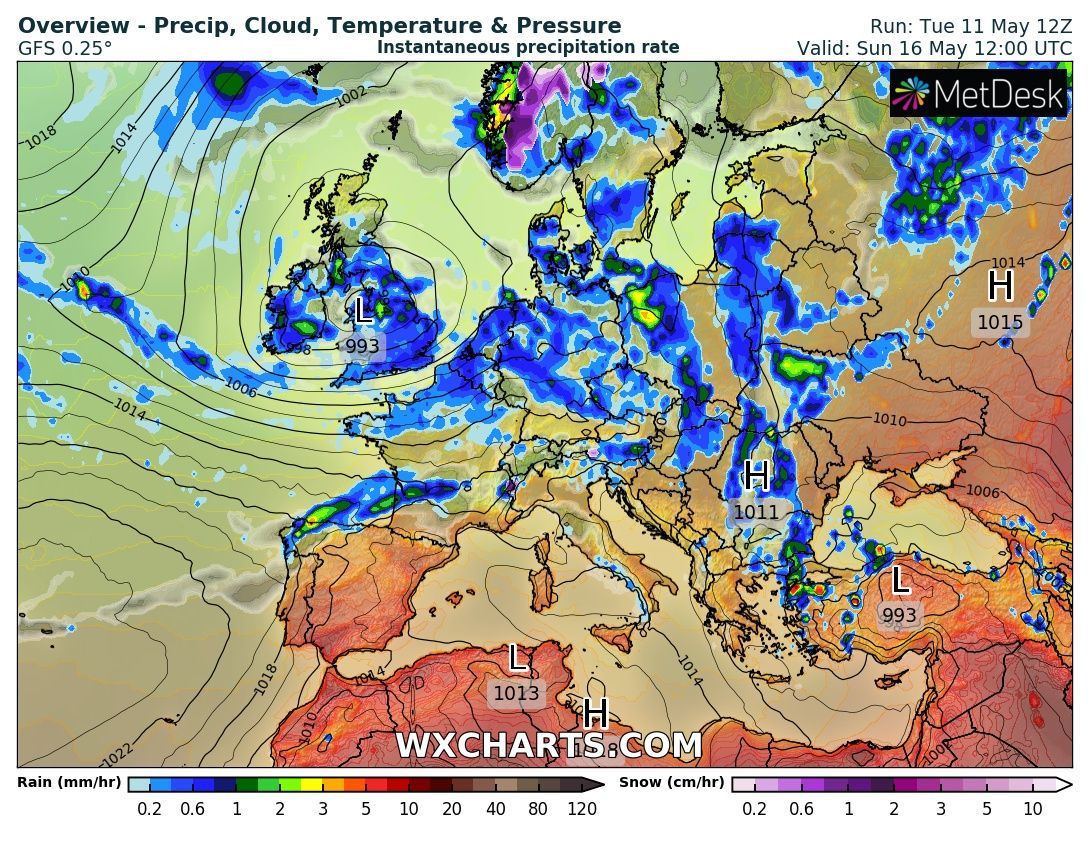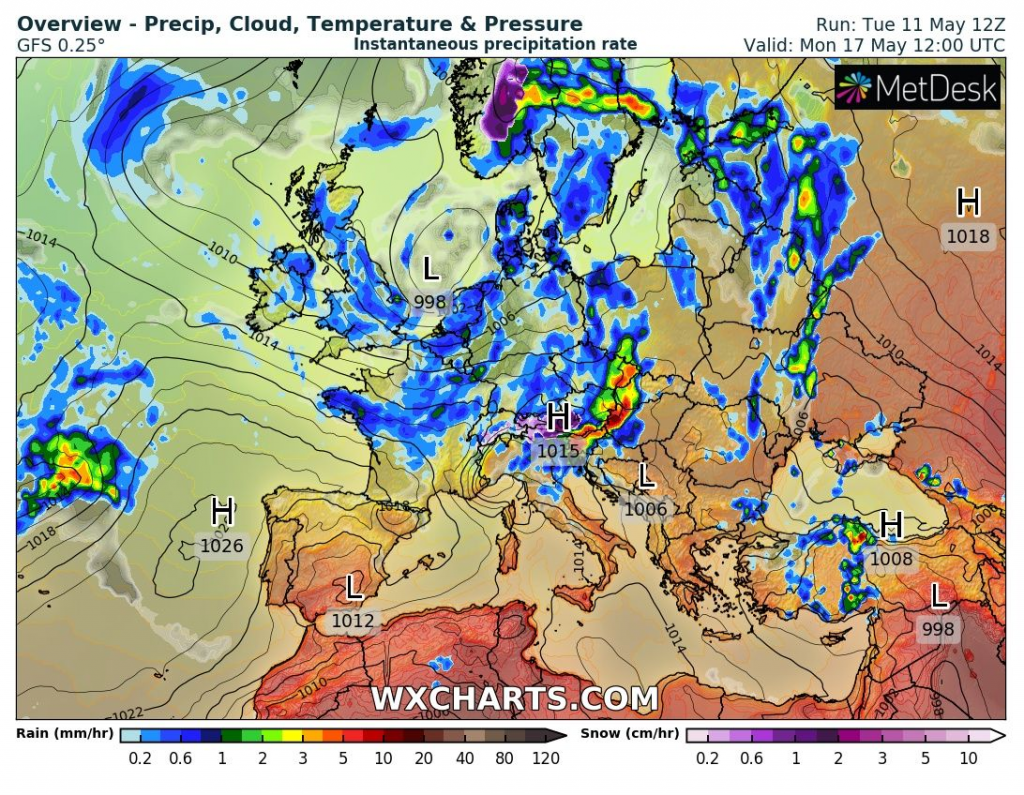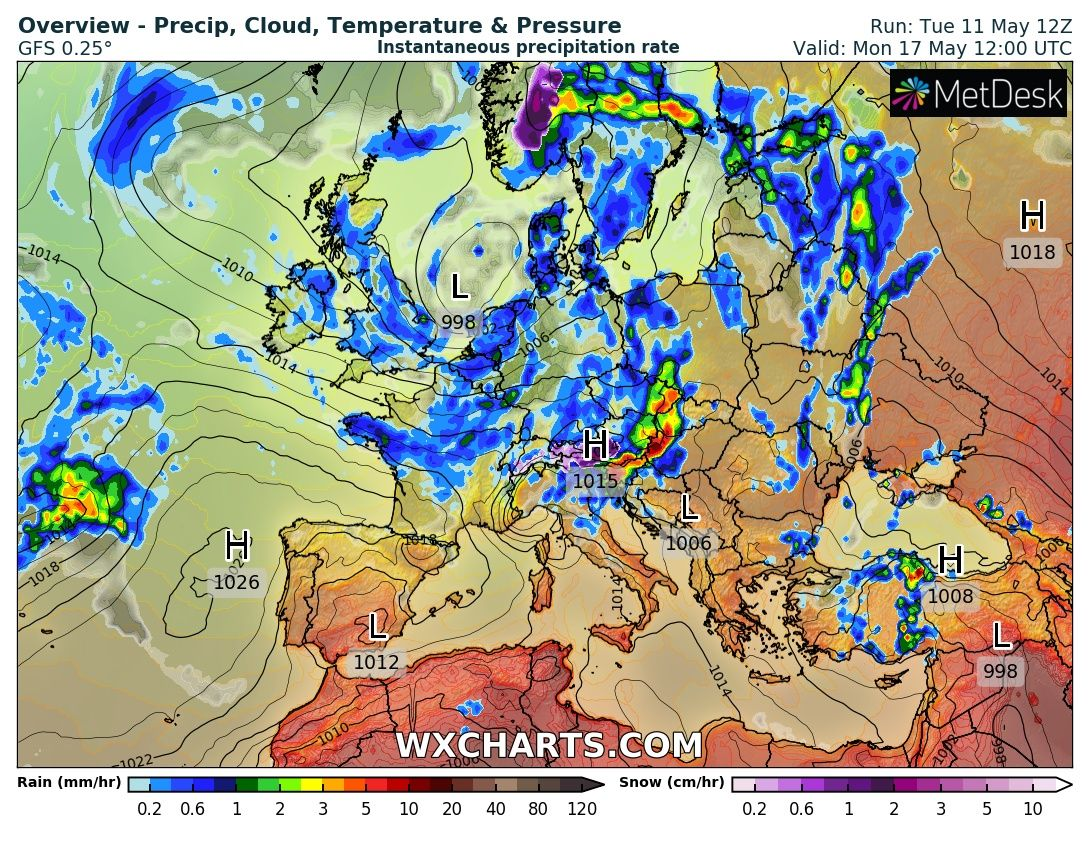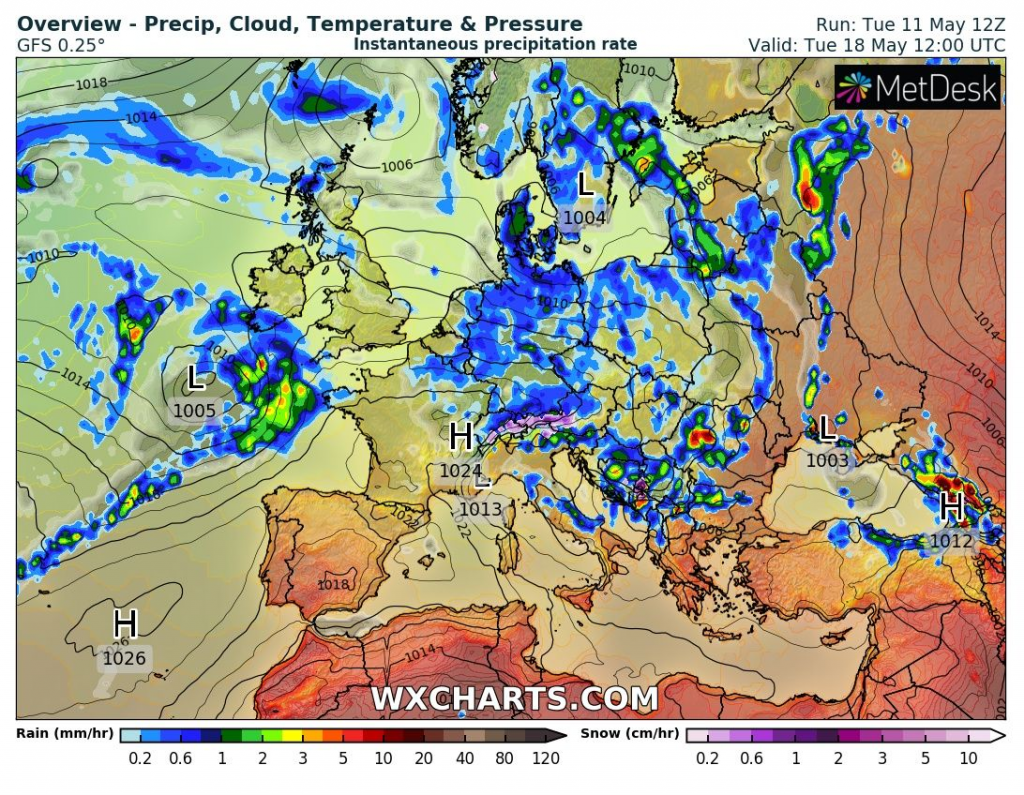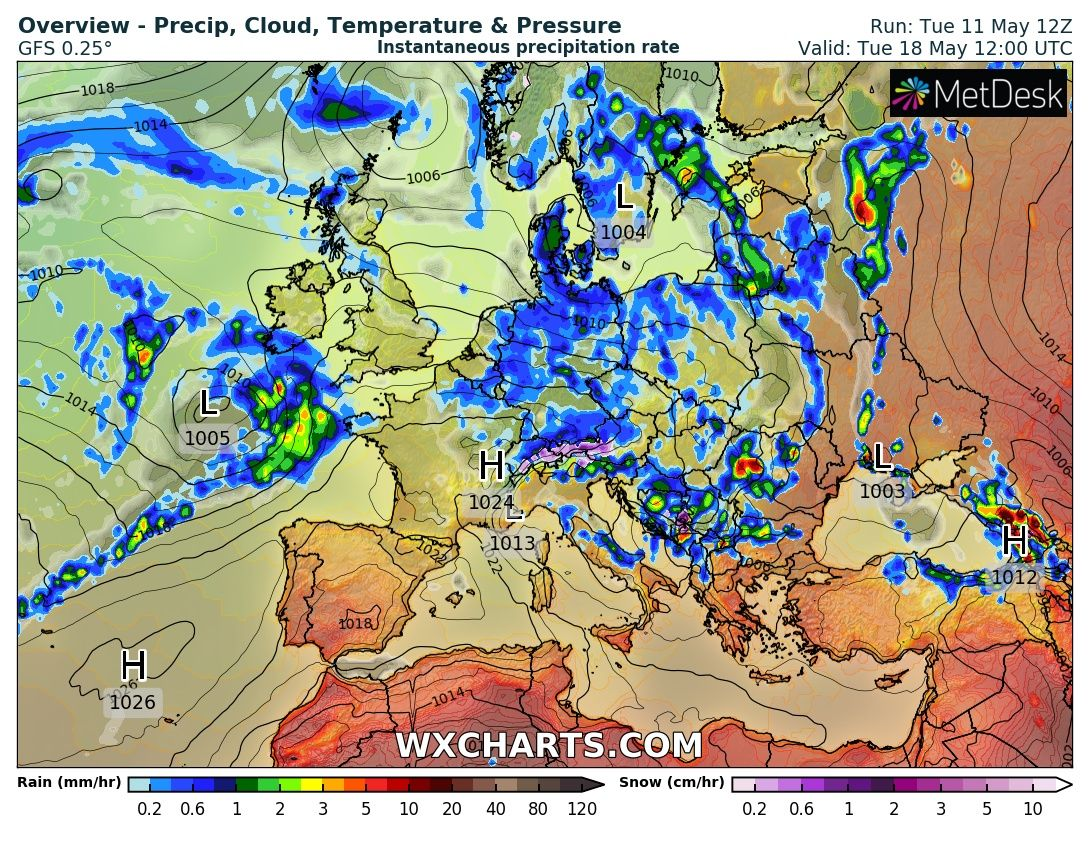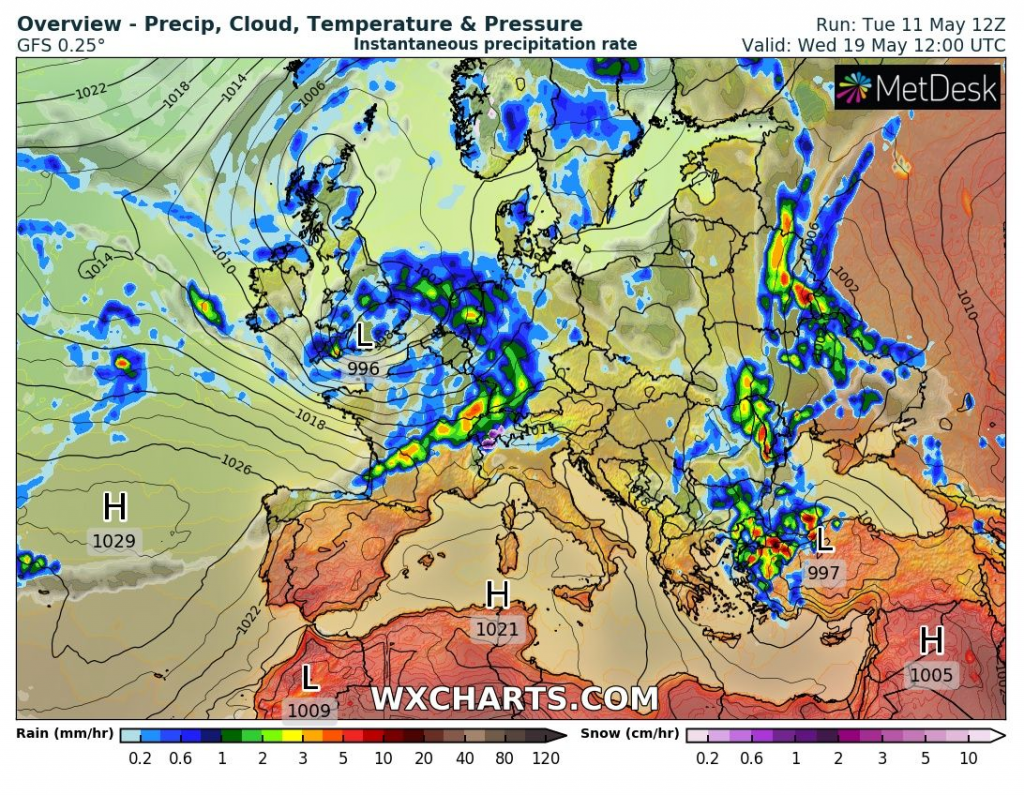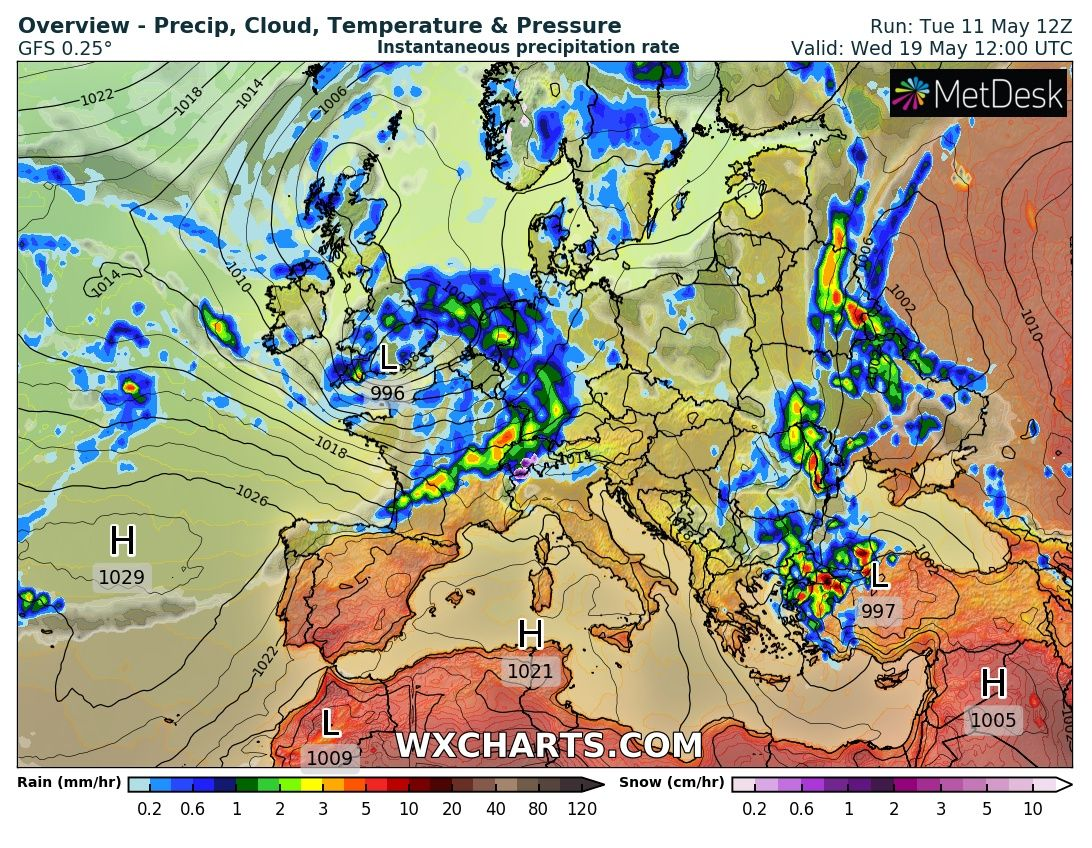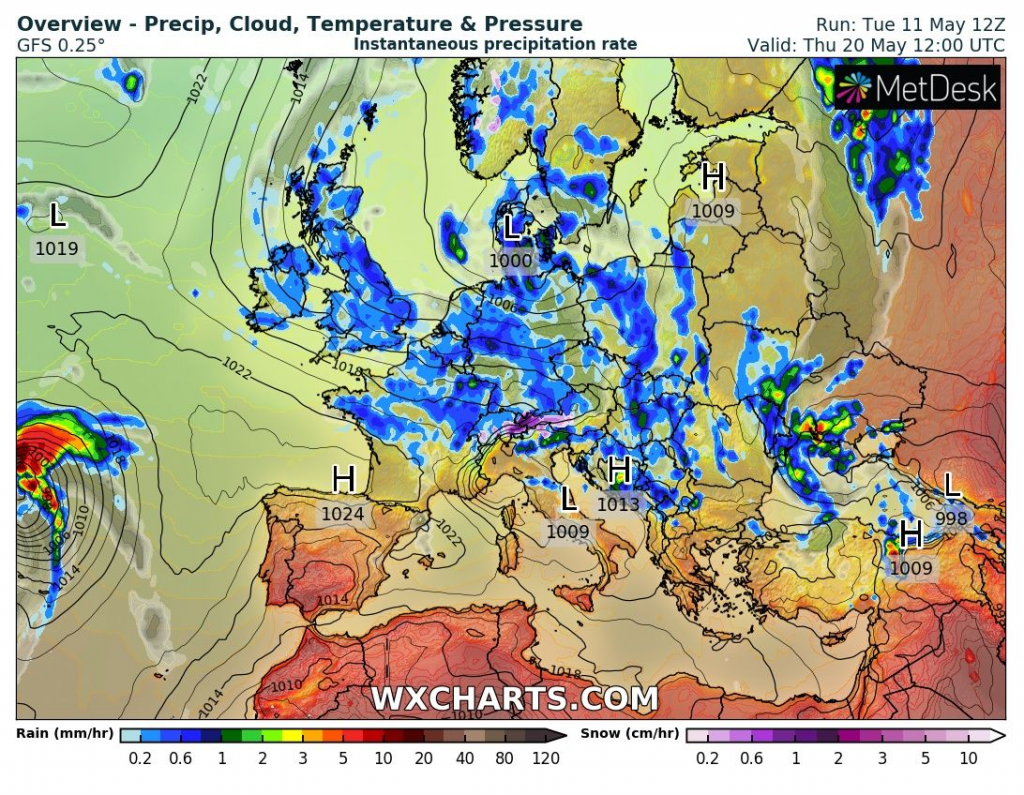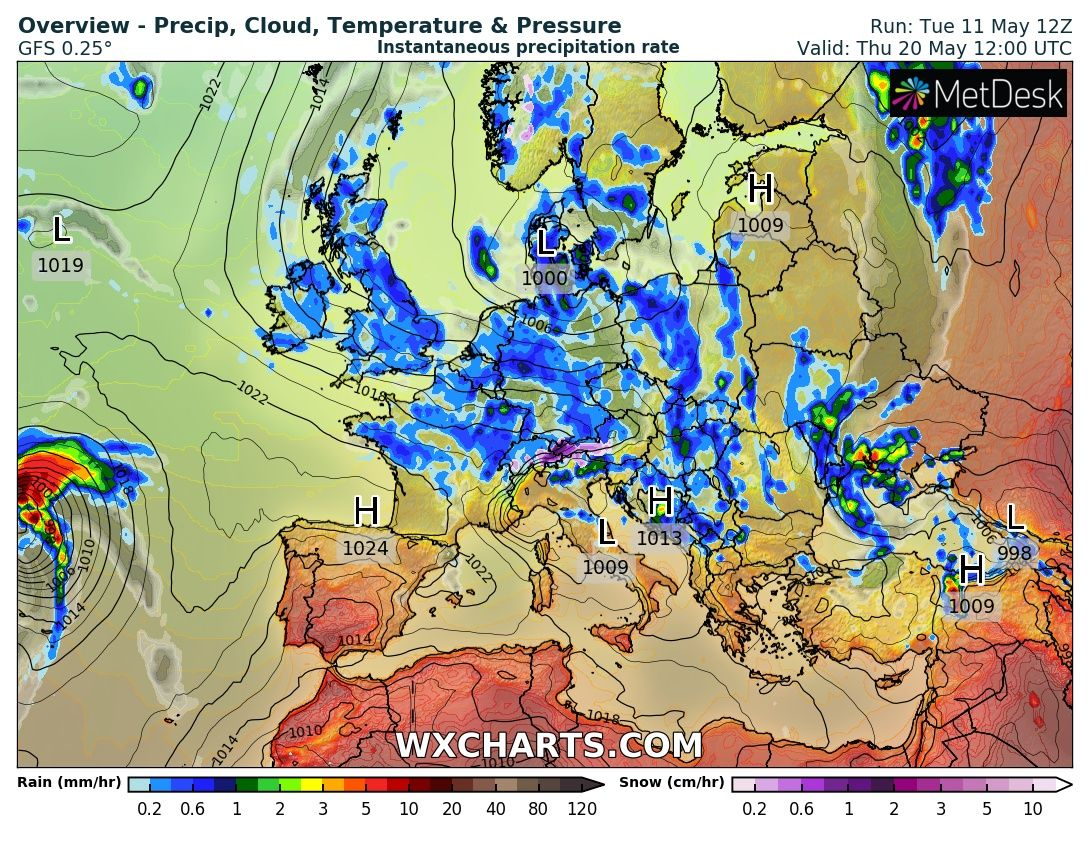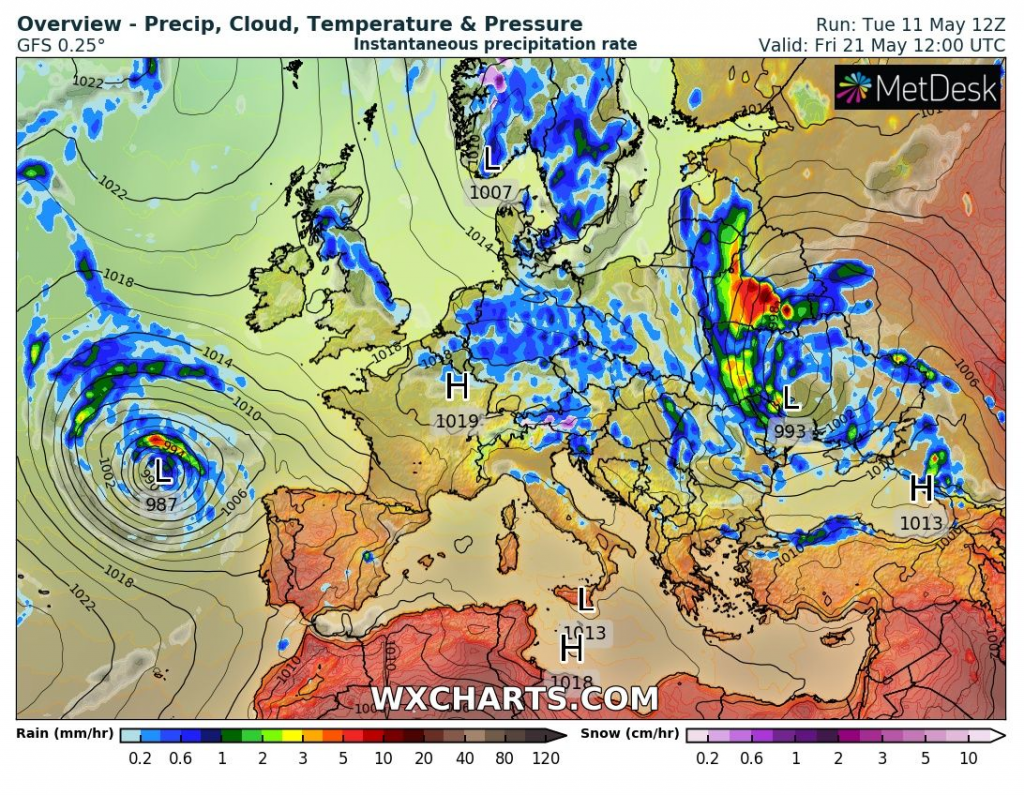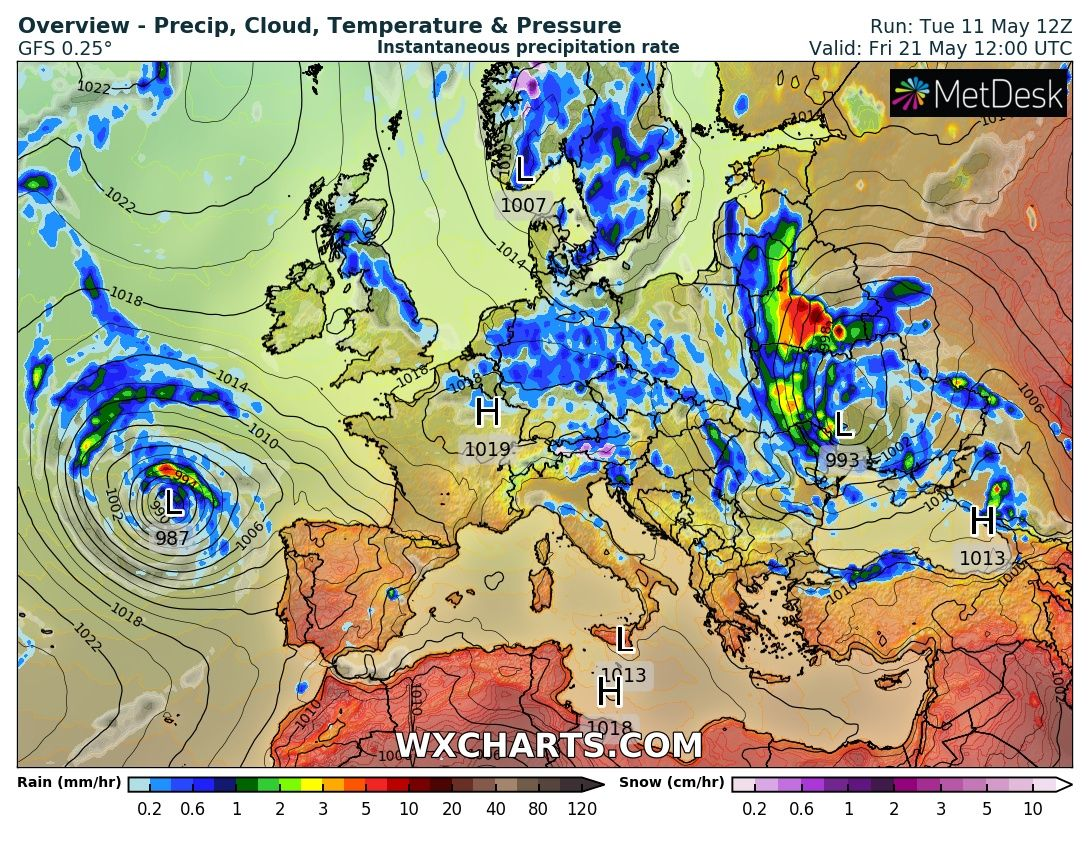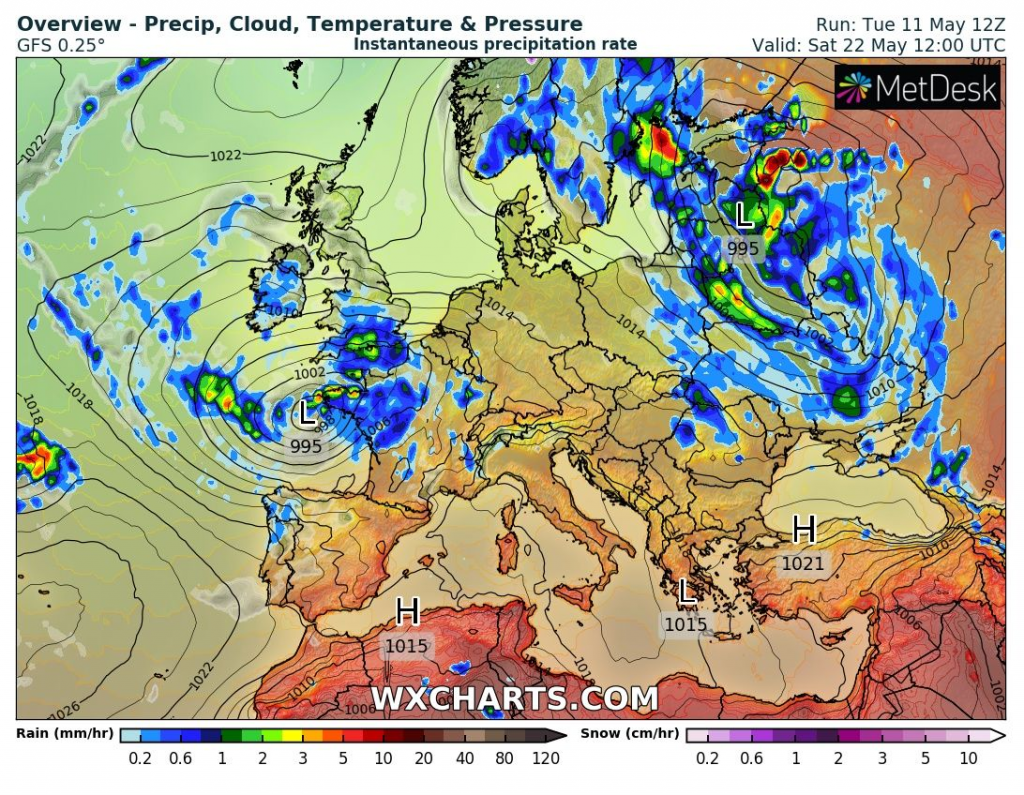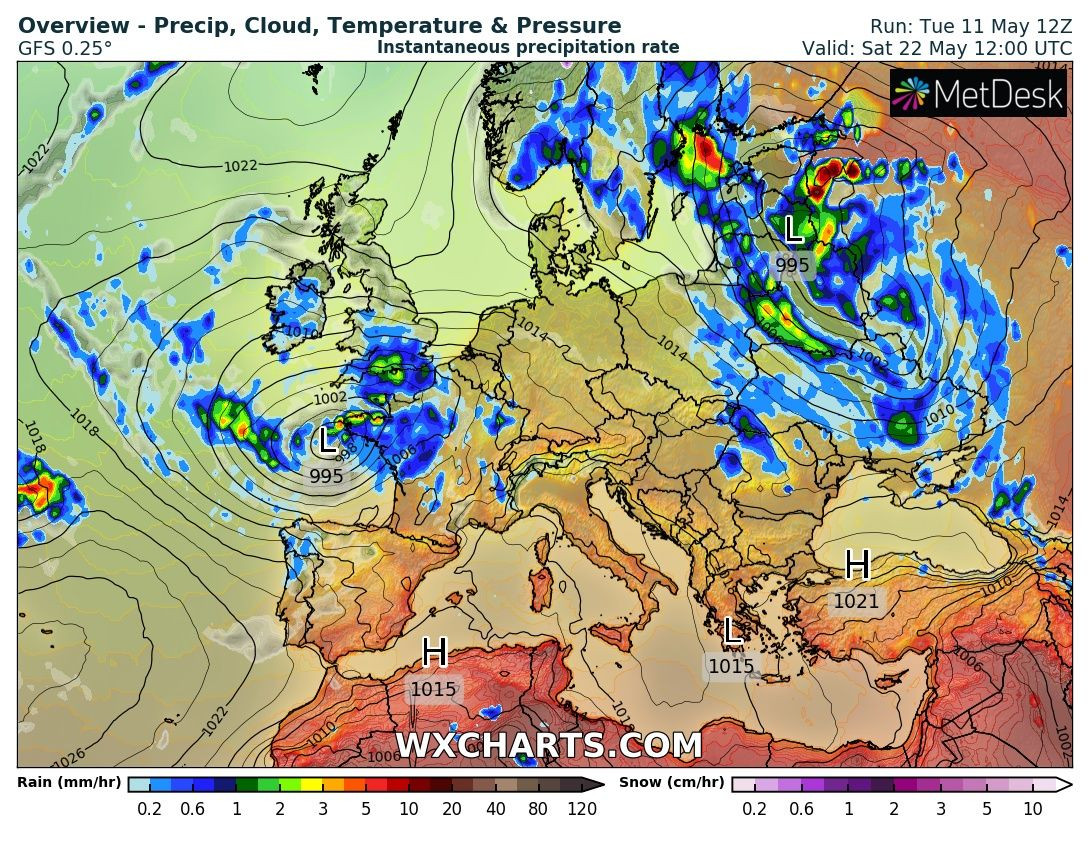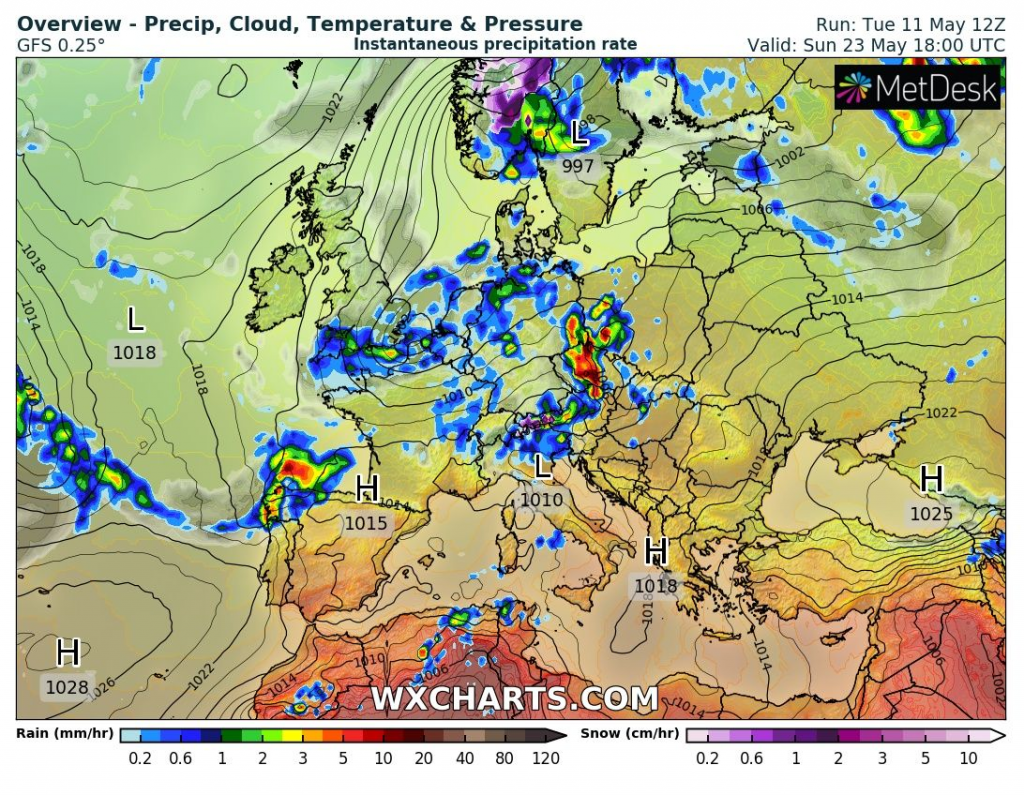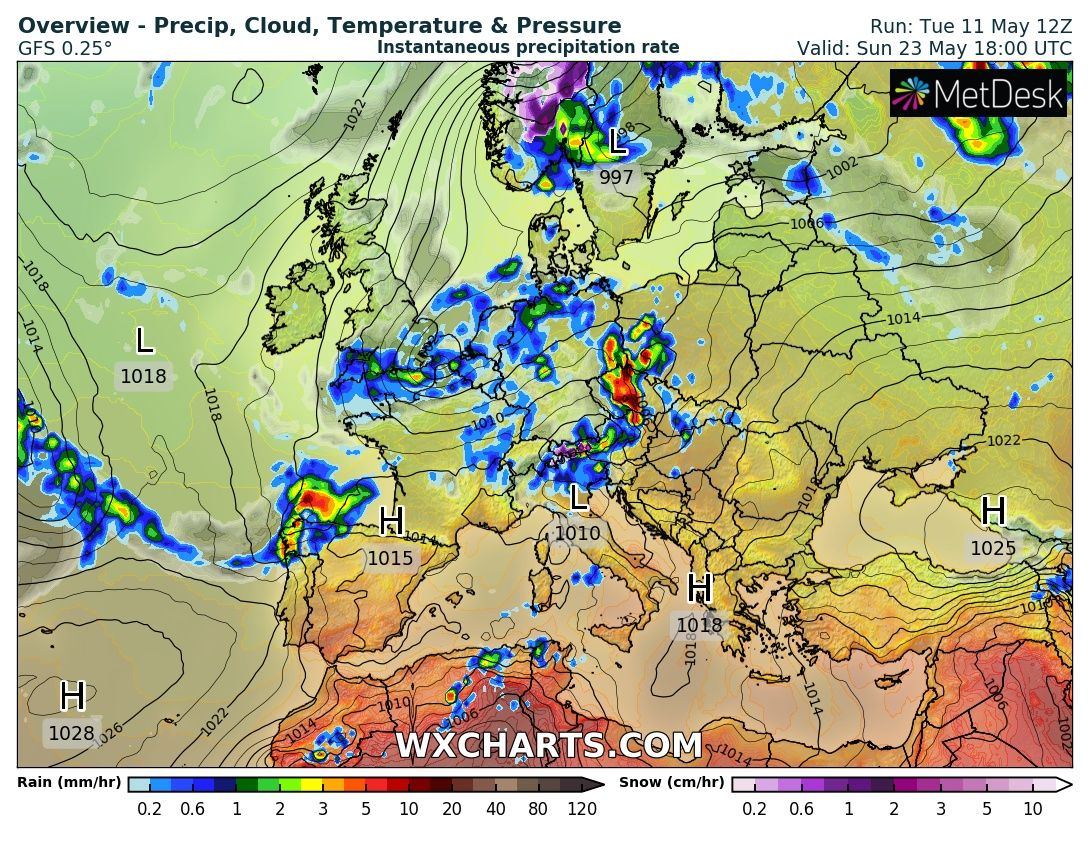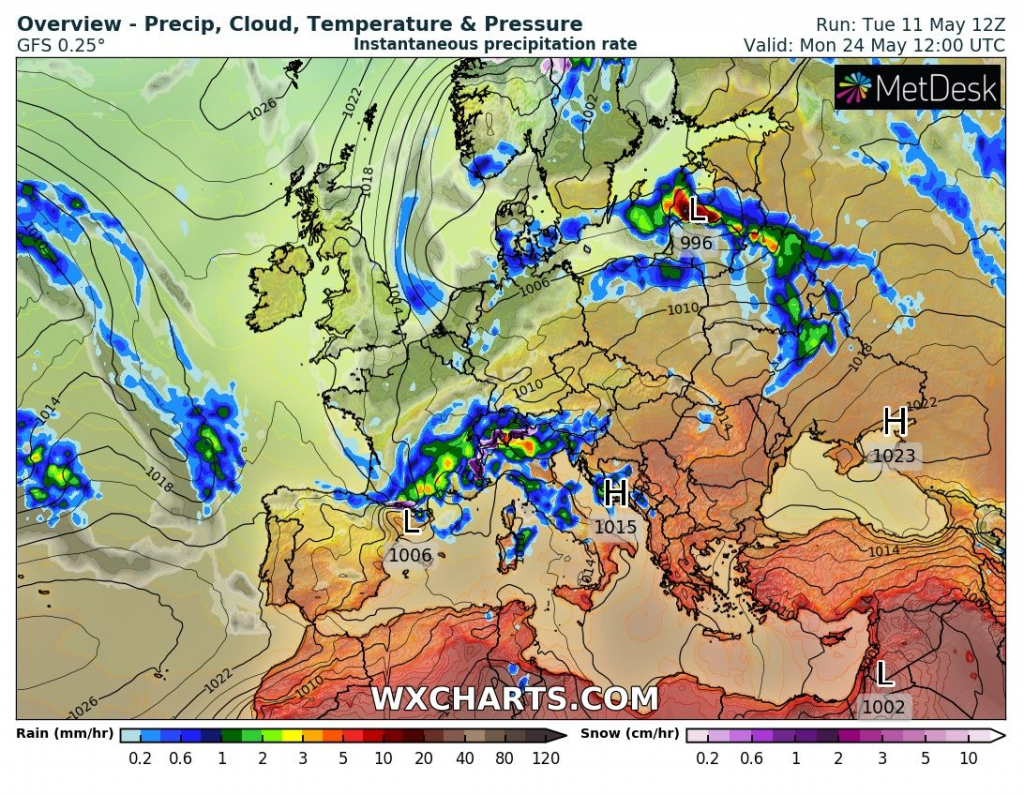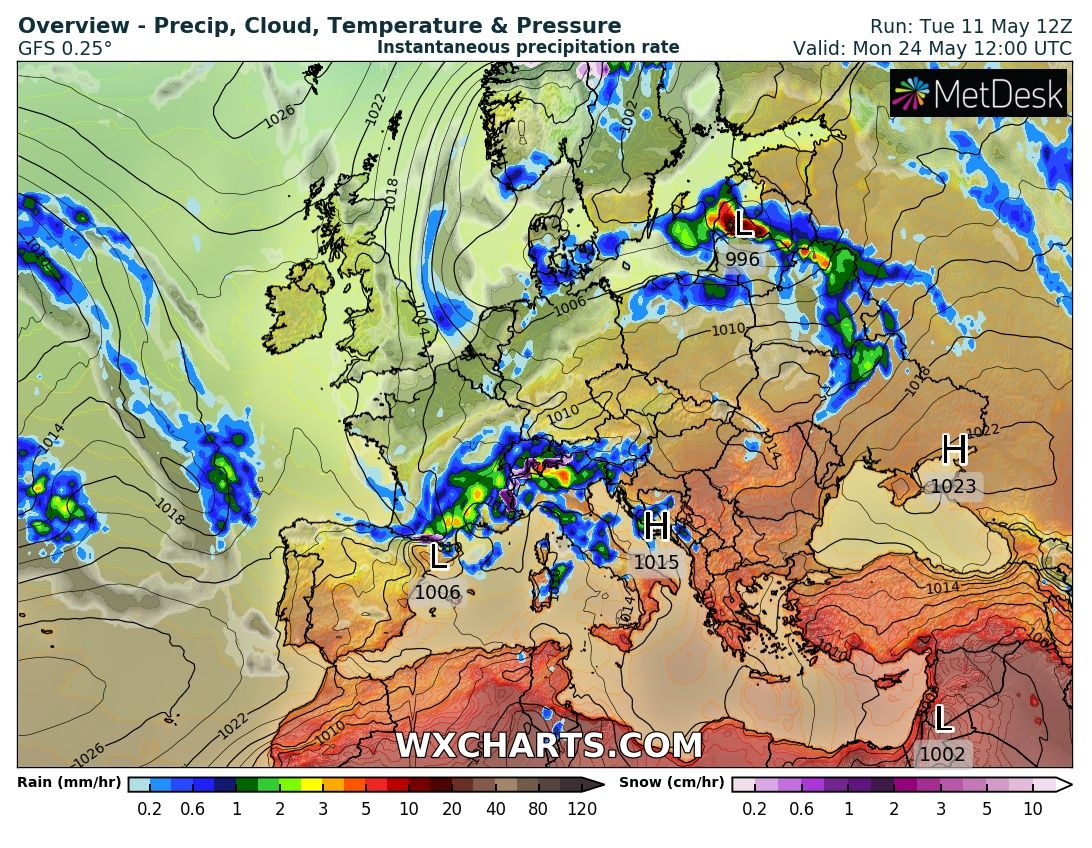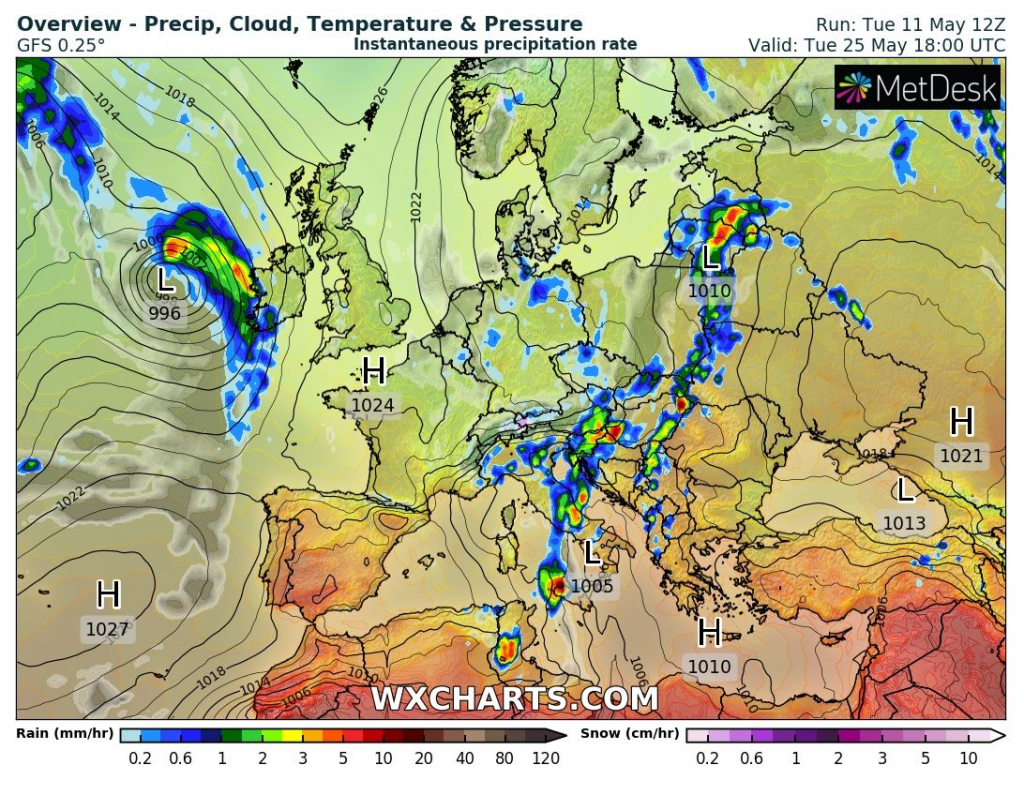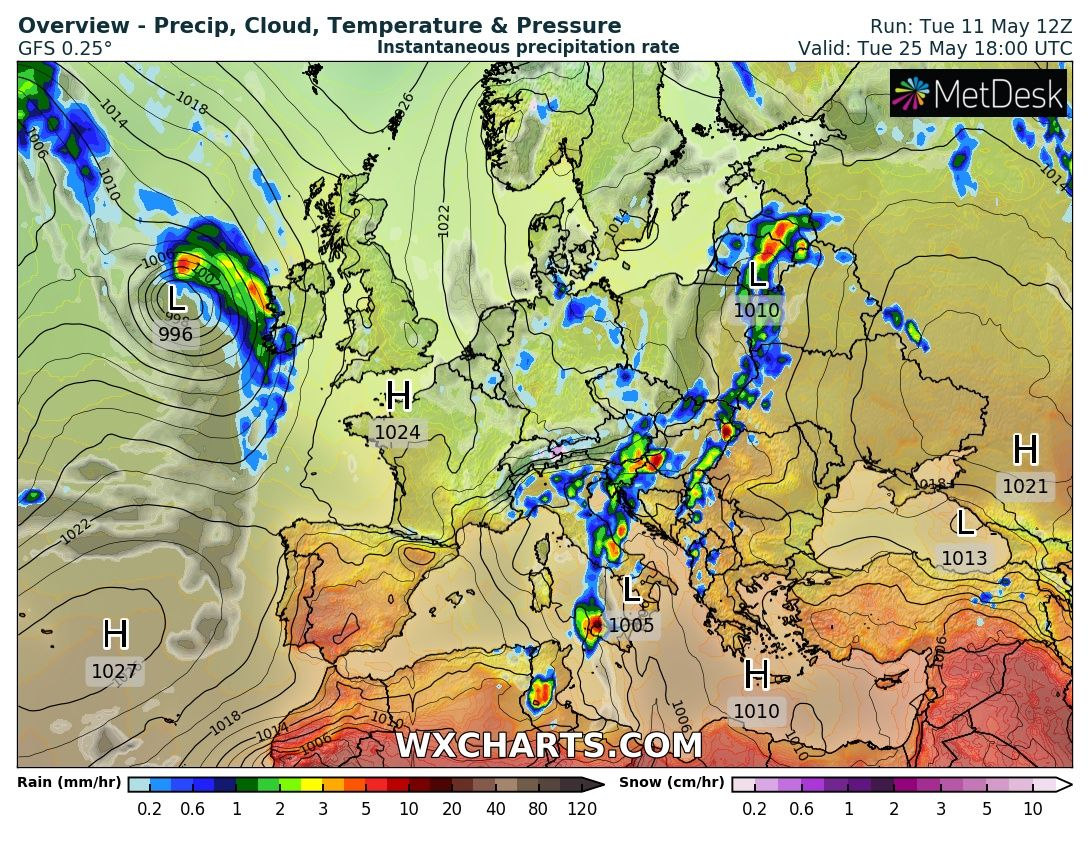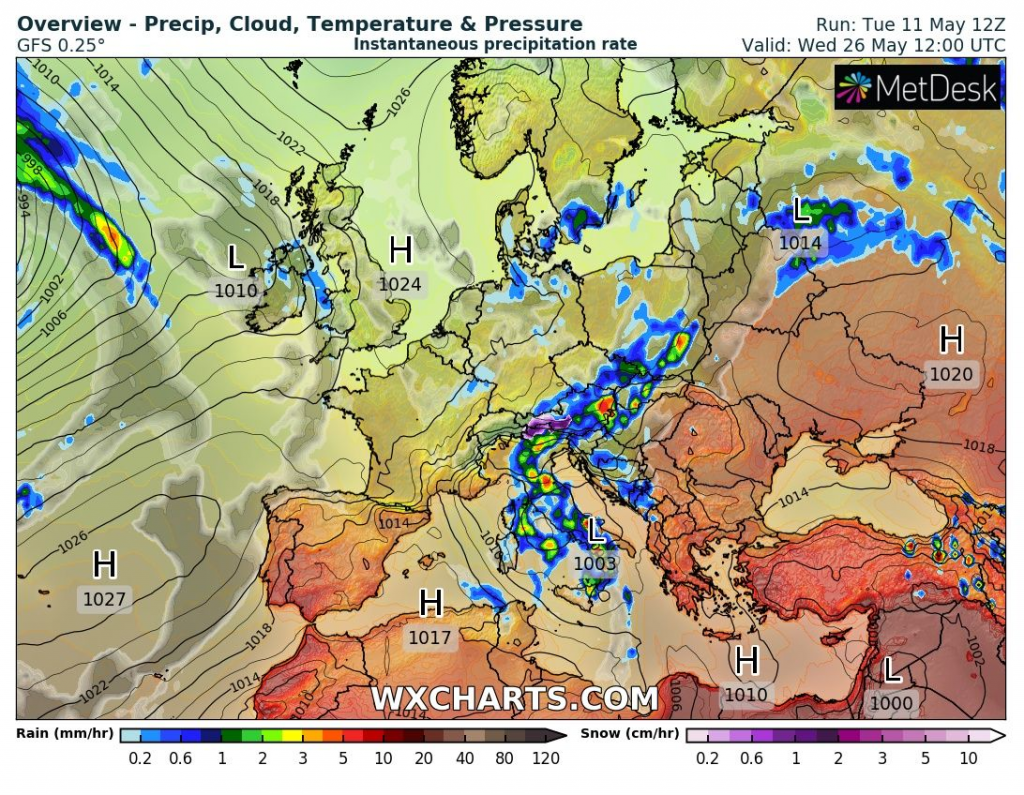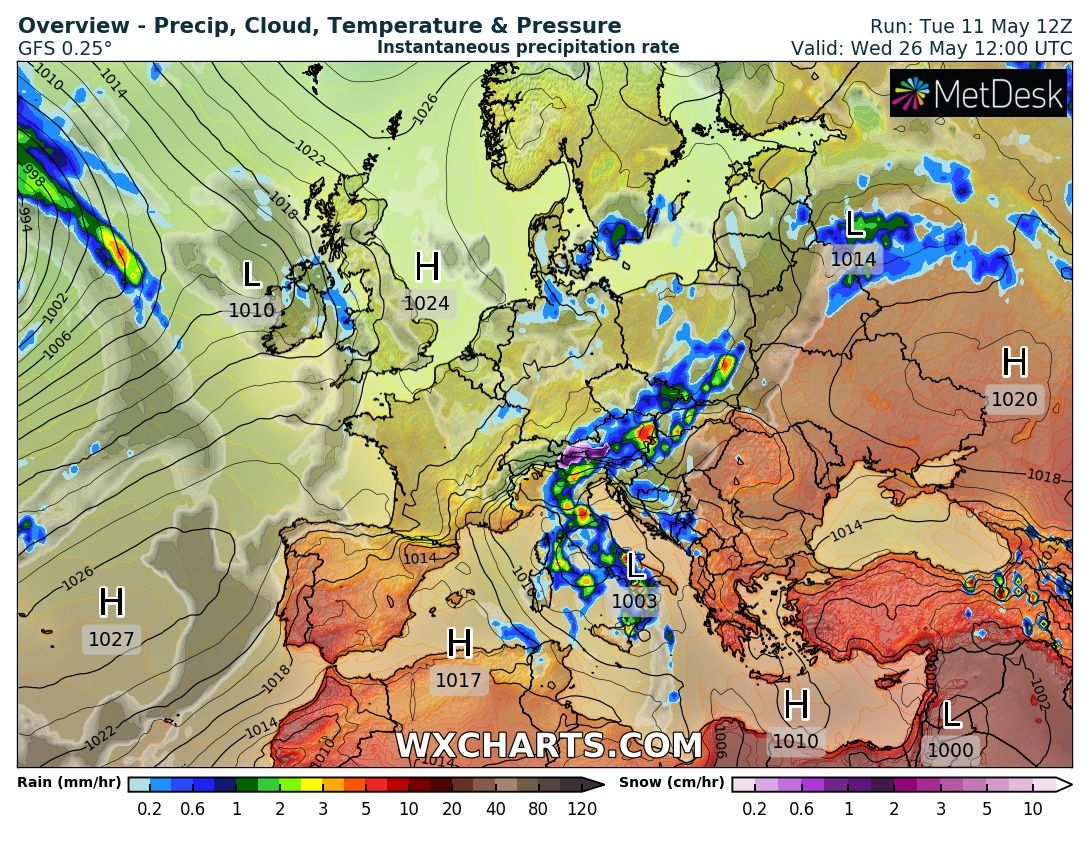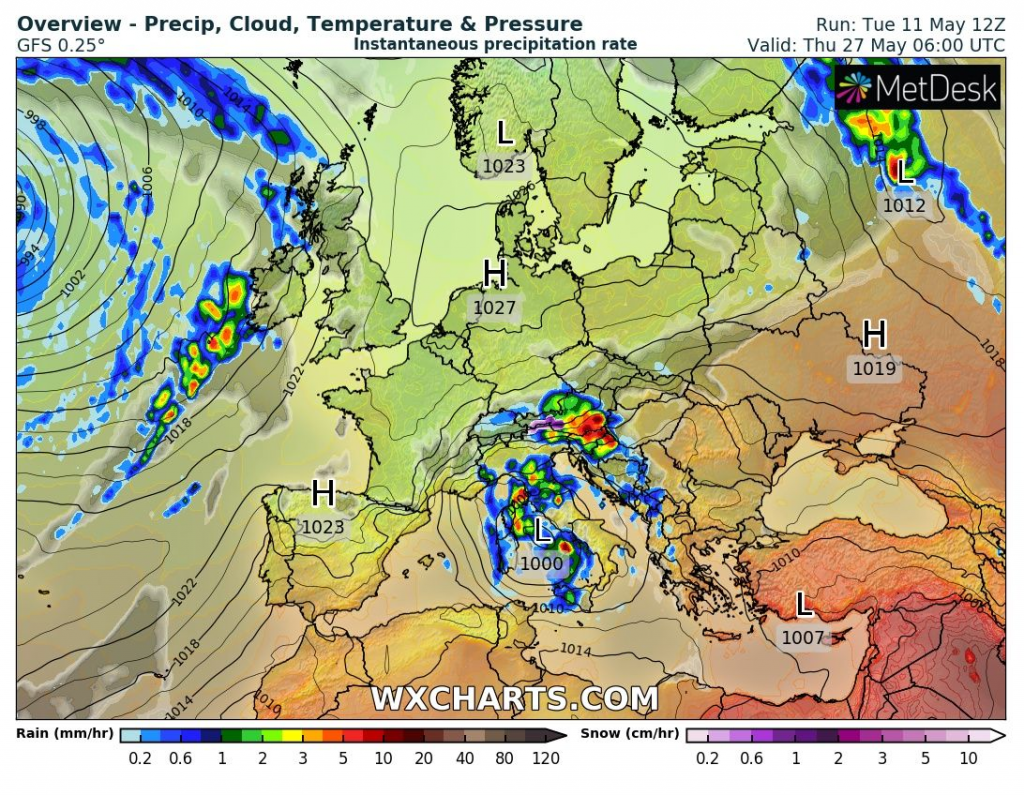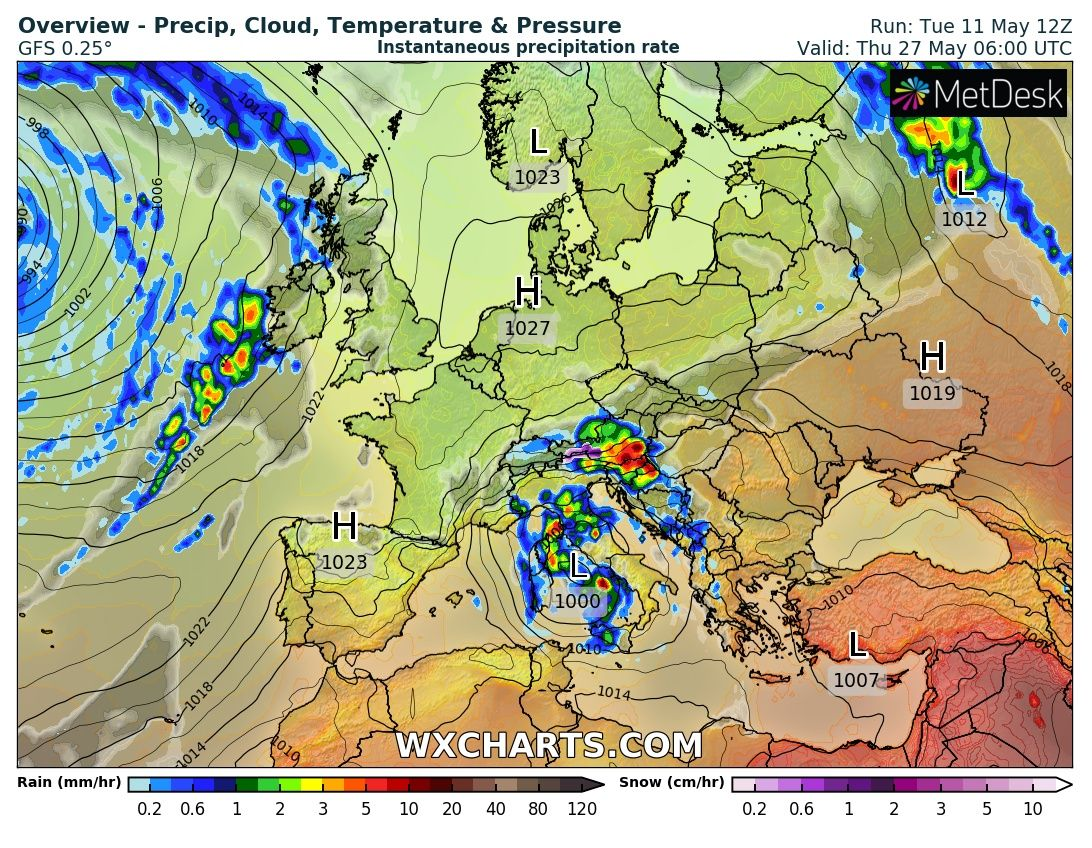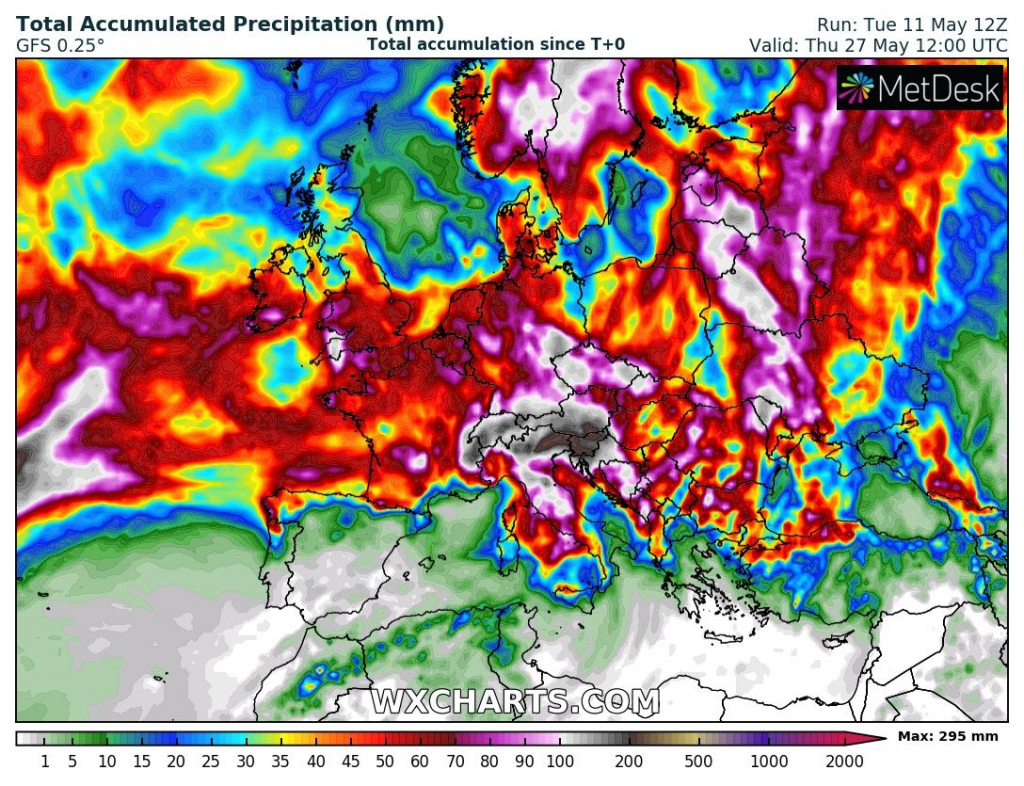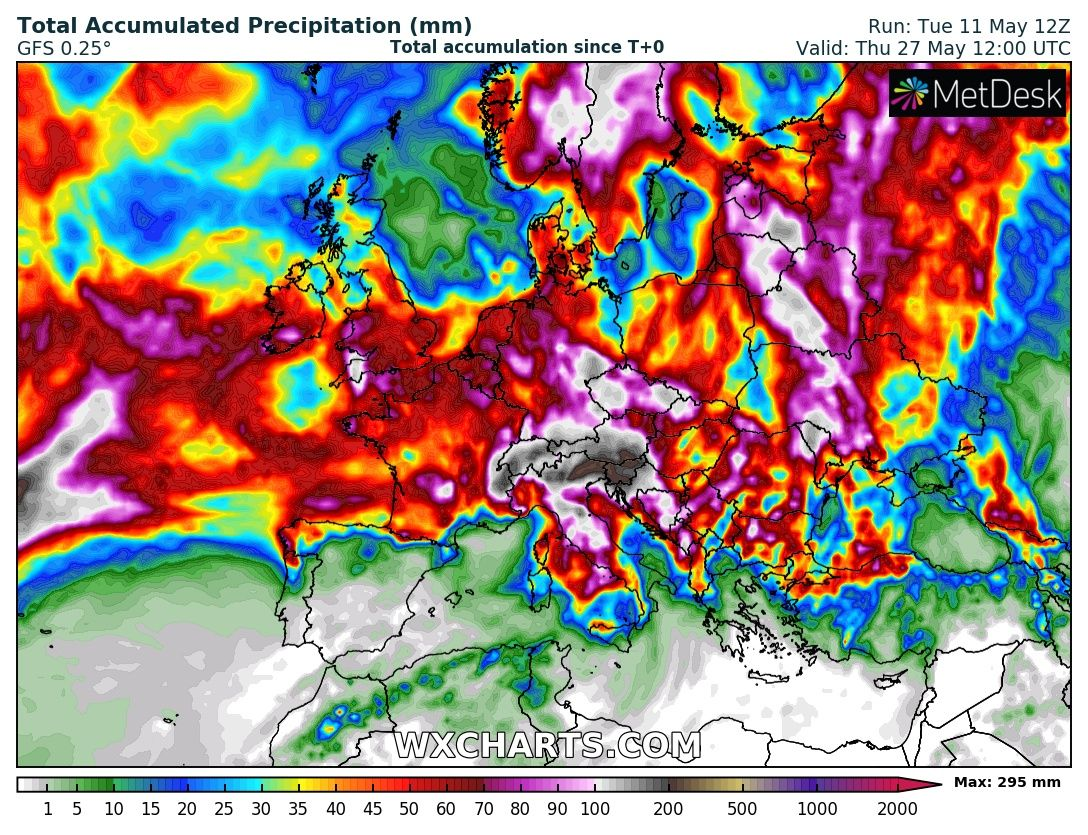 Precipitation maps – Source: wxcharts.com
Read more: