Wildfire forecast for the USA 2021: 10 millions acres burned, the next extreme season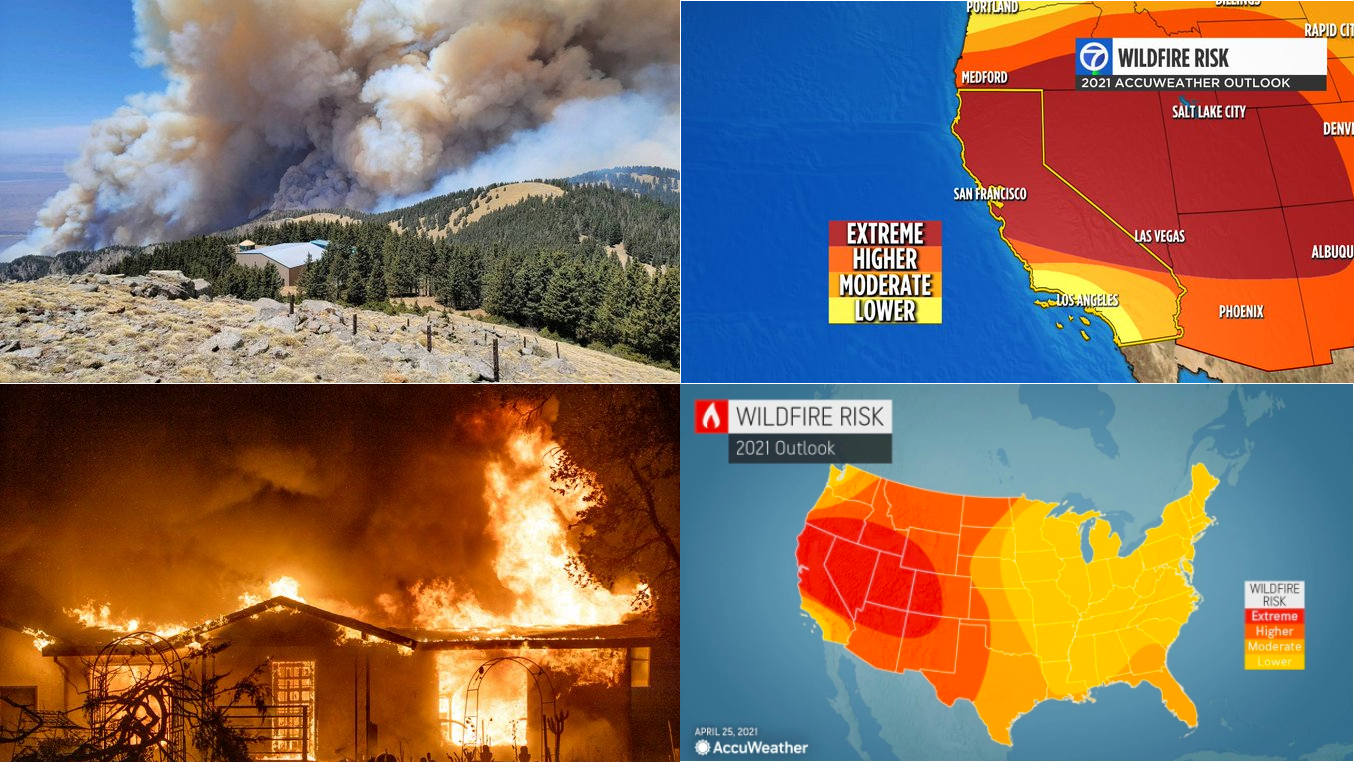 Firefighters mainly in Arizona, New Mexico and California were fighting against spring wildfires in April and early May 2021, after Southwest hit extreme heatwaves with maximum temperatures up to 110°F / +43°C /https://mkweather.com/110f-43c-in-california-and-97f-36c-in-iowa-during-early-heatwave-in-the-usa//.
From Mexico, temperatures up to +48,0°C were already in early May 2021 reported, moreover, country was bothered by the worst drought and wildfires in decades /https://mkweather.com/wildfires-threaten-mexico-city-monterrey-mexico//.
Current, the earliest tropical storm in Eastern Pacific in history, Andres, brought storms only into the edges of Mexican coast /https://mkweather.com/earliest-tropical-storm-in-eastern-pacific-ever-andres-hit-mexico// and heatwaves with drought and wildfires over Mexico therefore only continue.
Despite of widespread coldwaves with frosts, ground frosts and snowing in the USA /https://mkweather.com/frosts-and-snow-still-bother-the-usa//, western and mainly southwestern parts of the USA are staying relatively temperature neutral, with the next forecasted heatwaves mainly between 10.-15. and 20-.25. May, maybe the second until the end of May 2021 in Southwest.
This weather will be associated with increased risk of wildfires, in late Spring and early Summer 2021 mainly in Southwest, but gradually, hot and dry summer hits in more northern regions, with the worst predicted wildfire conditions in the middle of western USA, from Colorado into northern California. According to Accuweather, almost 10 millions of acres should be burned in 2021.
Conditions in southern California, southern Arizona and southwestern New Mexico should be later, during the peak of wildfire season in late Summer 2021, better, thanks to expected monsoon rains.
In Northwest, periodic rains should help near fire fighting, but there is a risk, that such as in 2020, wildfires will spread up to western Canada and Vancouver will found itself in smoke from wildfires, such as e.g. Seattle, San Francisco, Portland, Los Angeles or Denver, too.
Thanks to expected very stormy Summer 2021 in central and eastern USA, low wildfire risk is forecasted for East /https://mkweather.com/summer-2021-forecast-for-north-america-hot-stormy-east-and-dry-west/; https://mkweather.com/accuweather-summer-2021-forecast-for-the-usa-agrees-with-mkweather/; https://mkweather.com/hurricane-and-tornado-season-2021-in-the-usa-above-average-expected-thanks-to-la-nina-forecast//.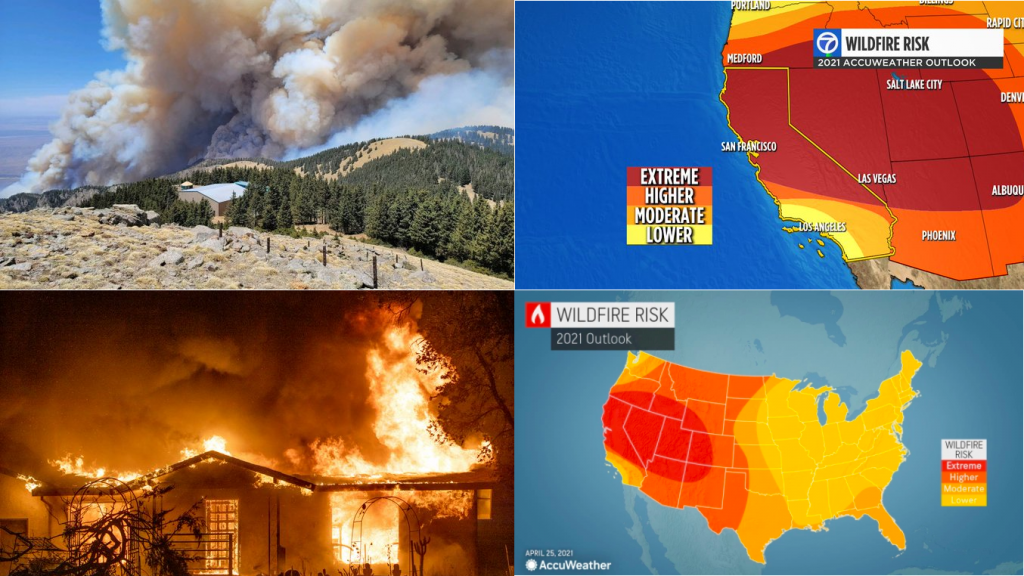 Read more: