+33°C in Central Europe? Heatwave between 8.-12. May will be strong!
While currently extremely hot summer weather is reported mainly from Greece, Turkey and Cyprus countries, with exceptional maximum temperatures up to +39,5°C in Turkey, +39,1°C in Cyprus and +39,1°C in Greece /Source: Extreme Temperatures Around The World (@extremetemps) / Twitter), the next heatwave hits much larger part of Europe.
According to the newest outputs of GFS, +36°C should be measured in the Spain, +34°C in southwestern France, +33°C in Germany or +32°C in Poland, if we add 2-3°C to returned values on the wetterzentrale maps.
In almost all continental European countries with exception of Benelux, Denmark and Estonia, should be measured the first tropical temperatures in 2021.
What should be a disappointment is, that British Islands and Scandinavia according to the newest outlook won´t be hit and should report extremely cold conditions, even with snowing!
Heatwave is already prepared for the next week, between 8.-12. May 2021, for Eastern Europe and Eastern Mediterranean longer.
Between 13.-19. May 2021 should powerful heatwave replace in continental Europe the next round of frosts and ground frosts.
Unfortunately, circulation conditions around the Earth are on their cold pattern, associated with La nina, strong volcanic activity and minimum activity of current solar cycle.
The next heatwave therefore should appear in Europe probably only after 20. May 2021 or even in June 2021.
Despite of cold Spring 2021 conditions across Europe, hot summer with exception of northwestern Europe is above the continent expected /https://mkweather.com/summer-2021-forecast-for-europe-hot-and-dry-pattern-as-leading-heatwaves-drought//.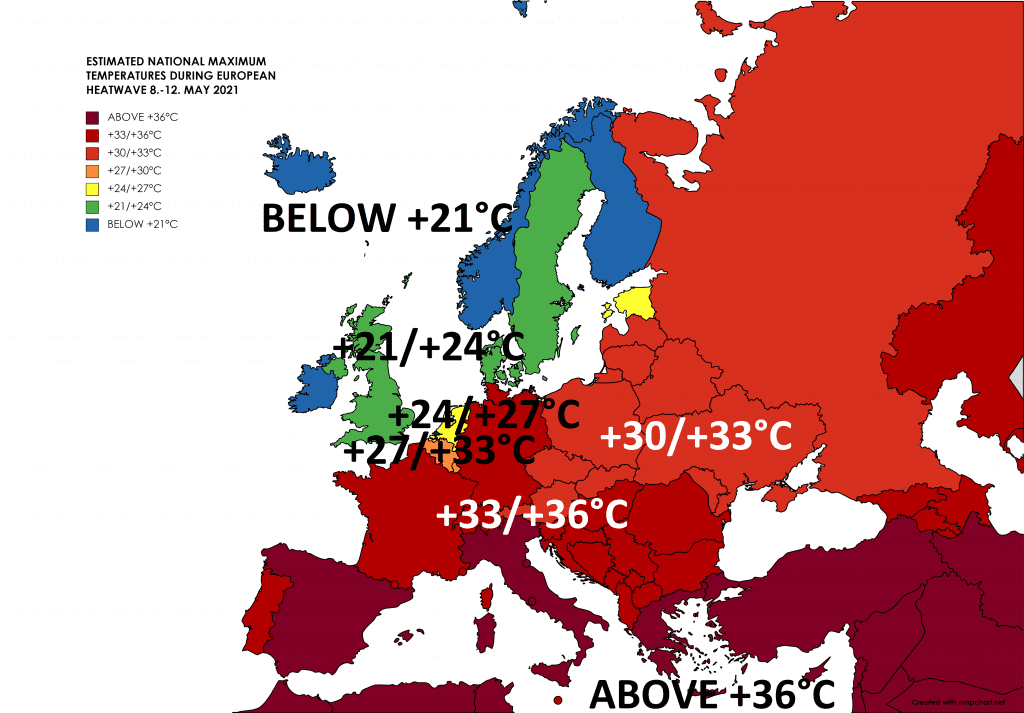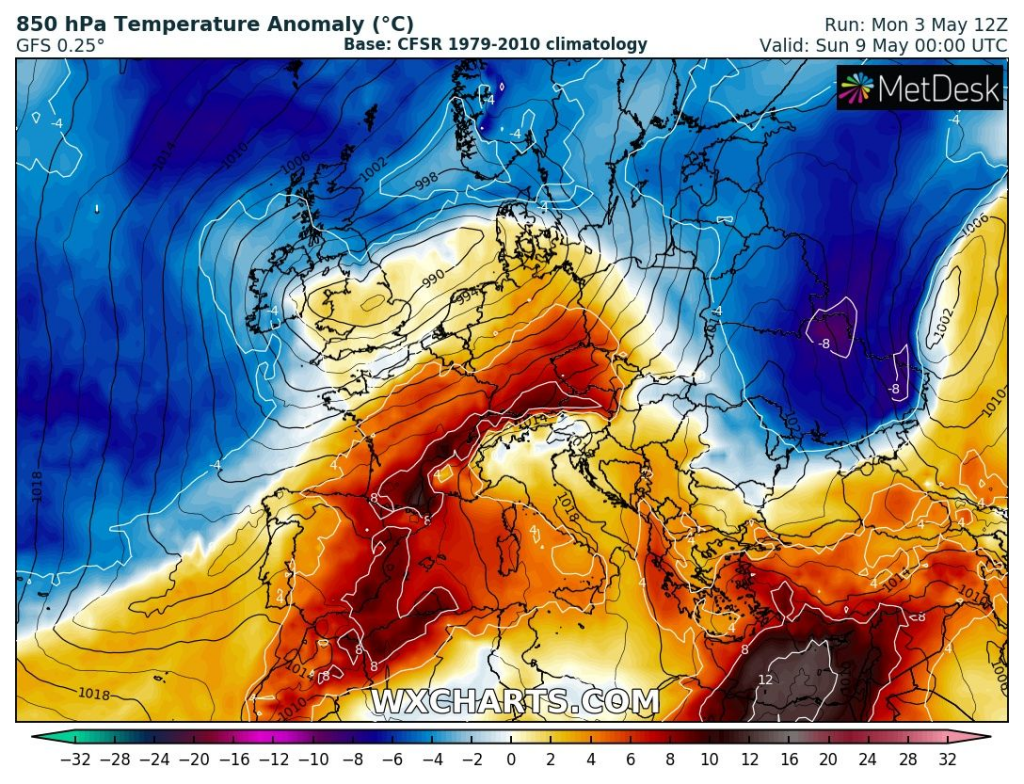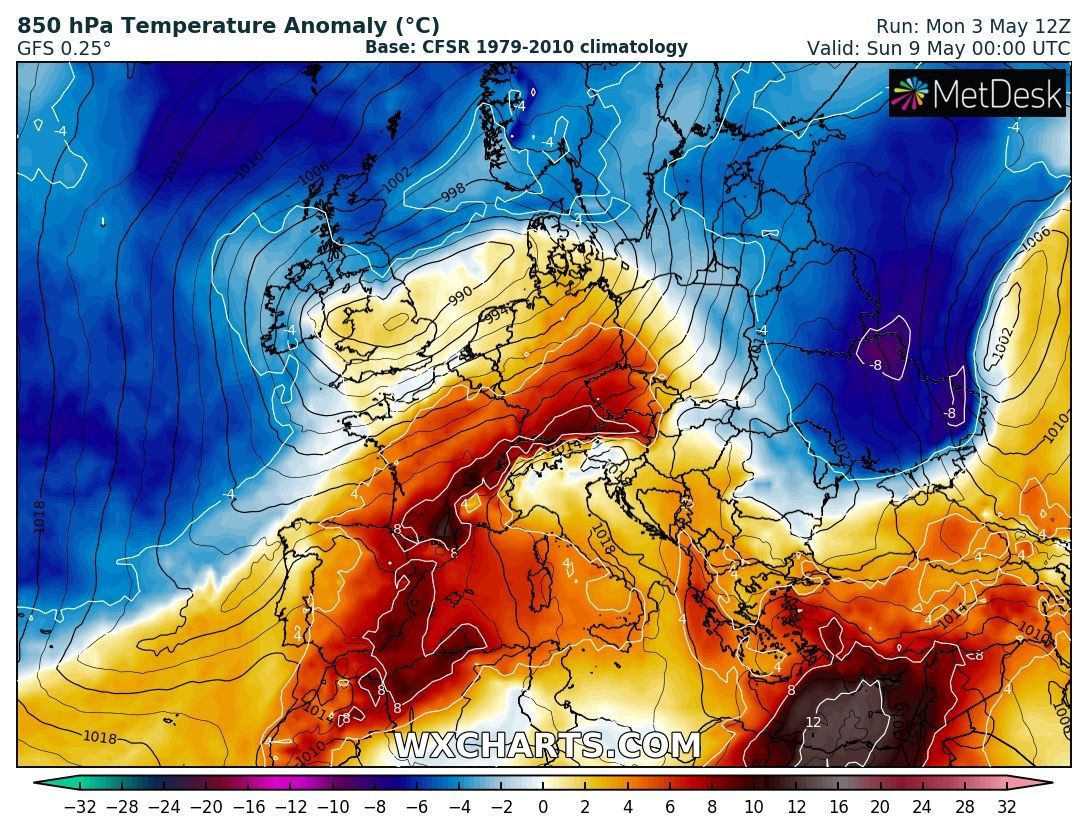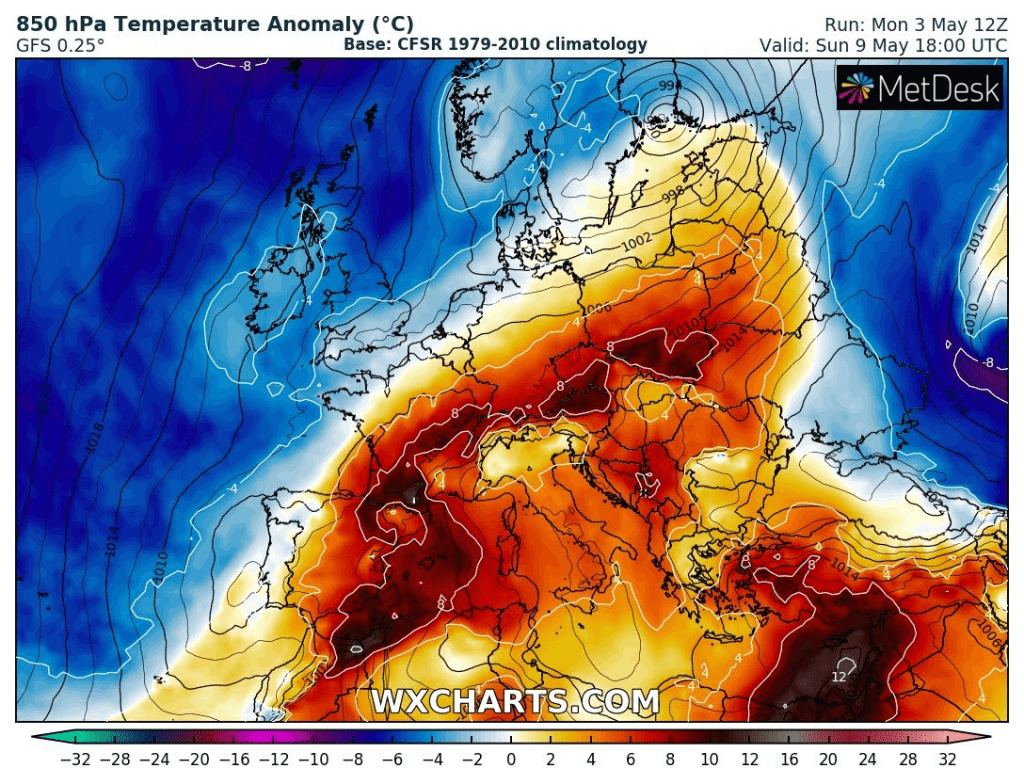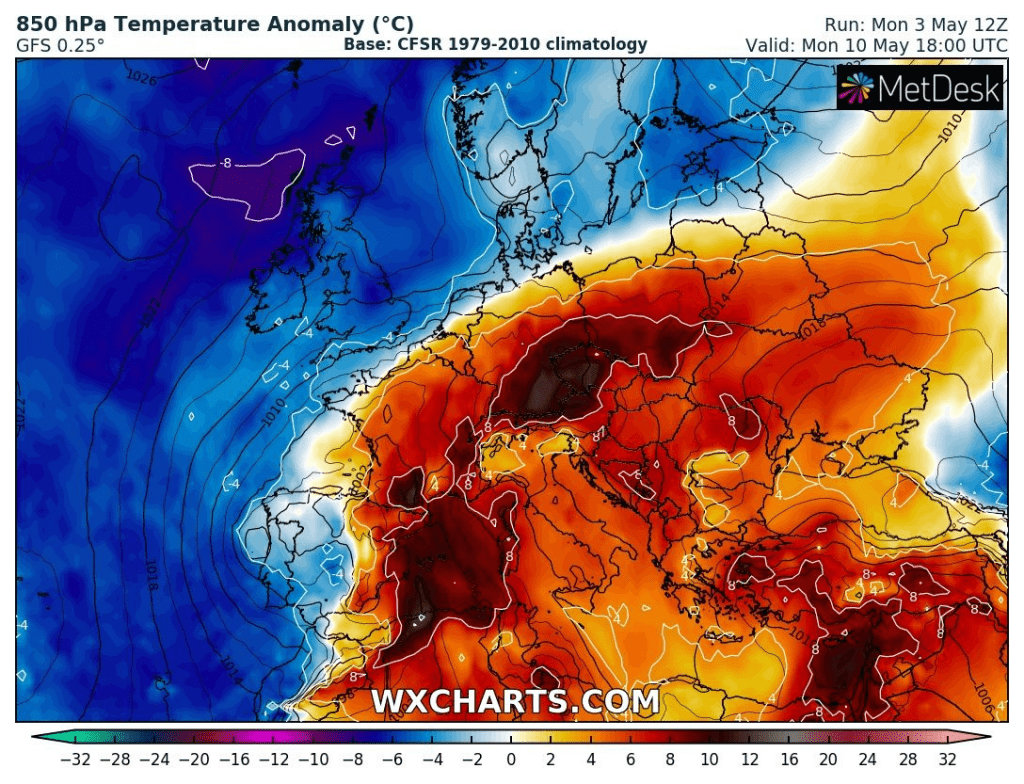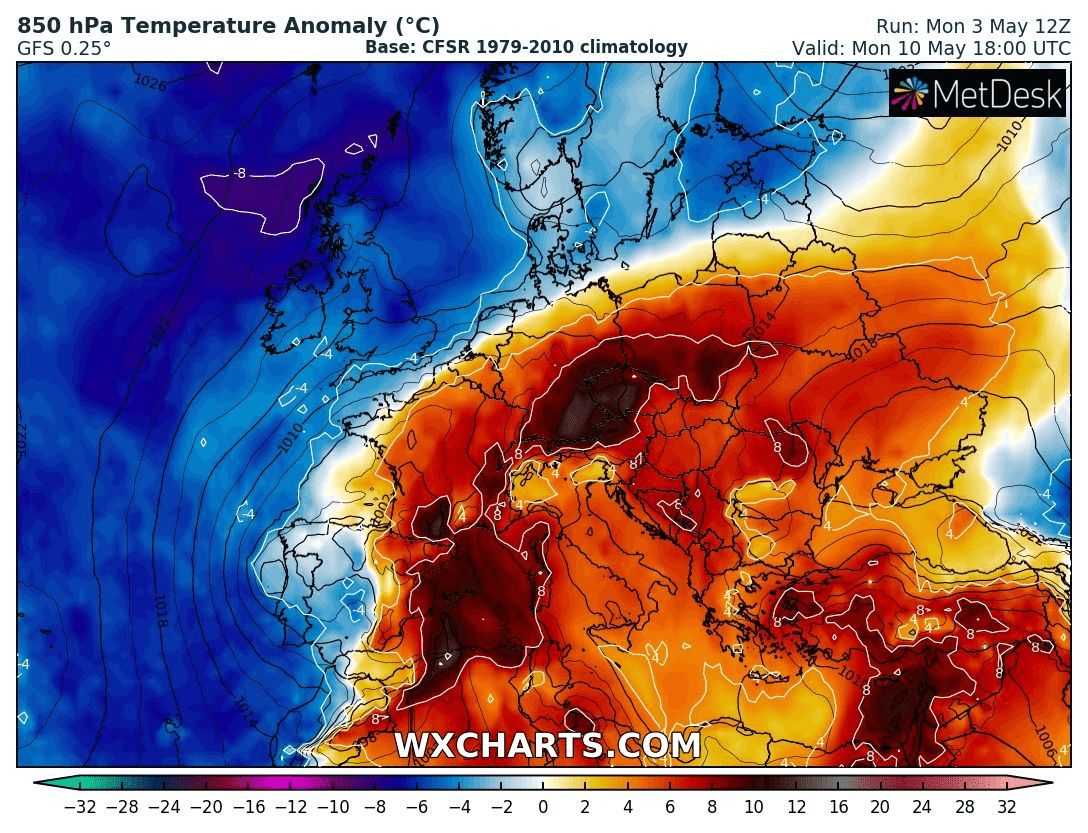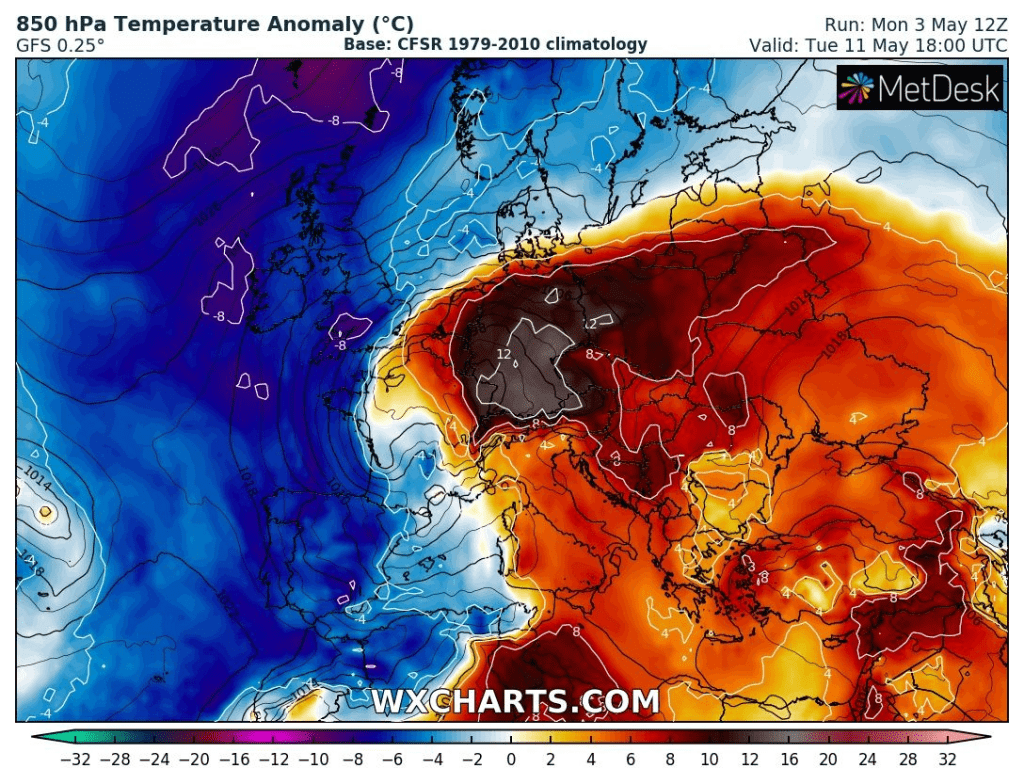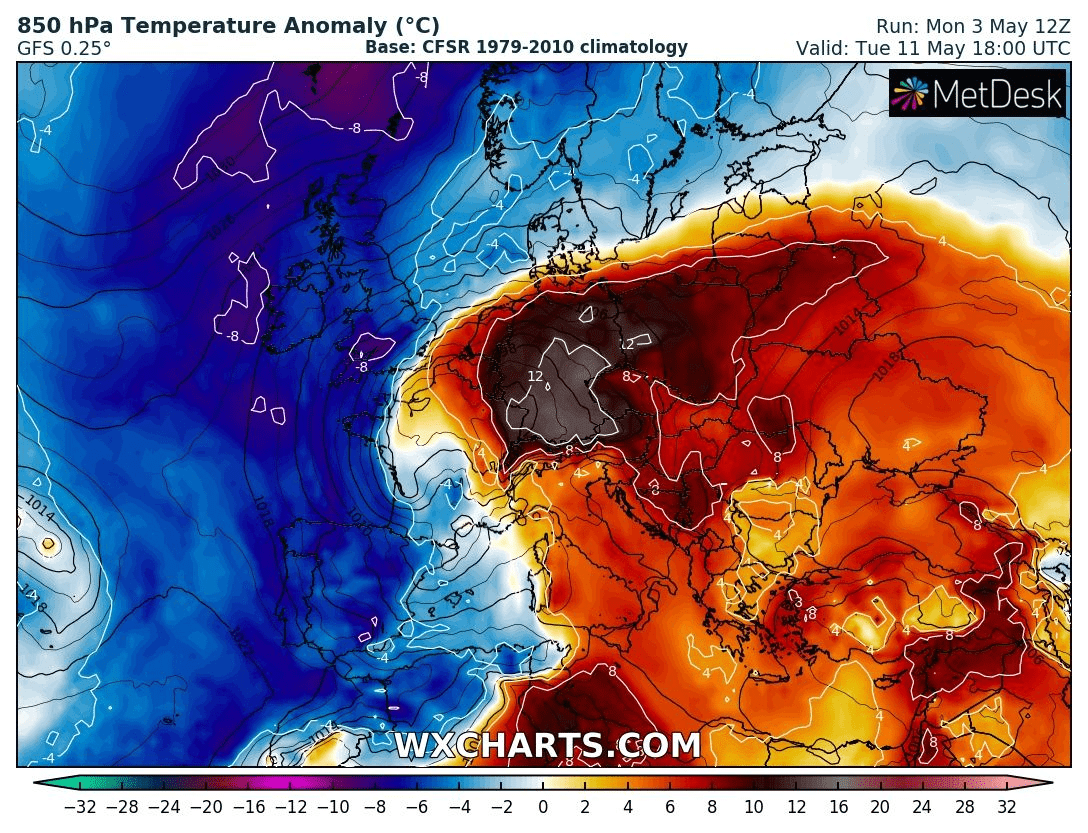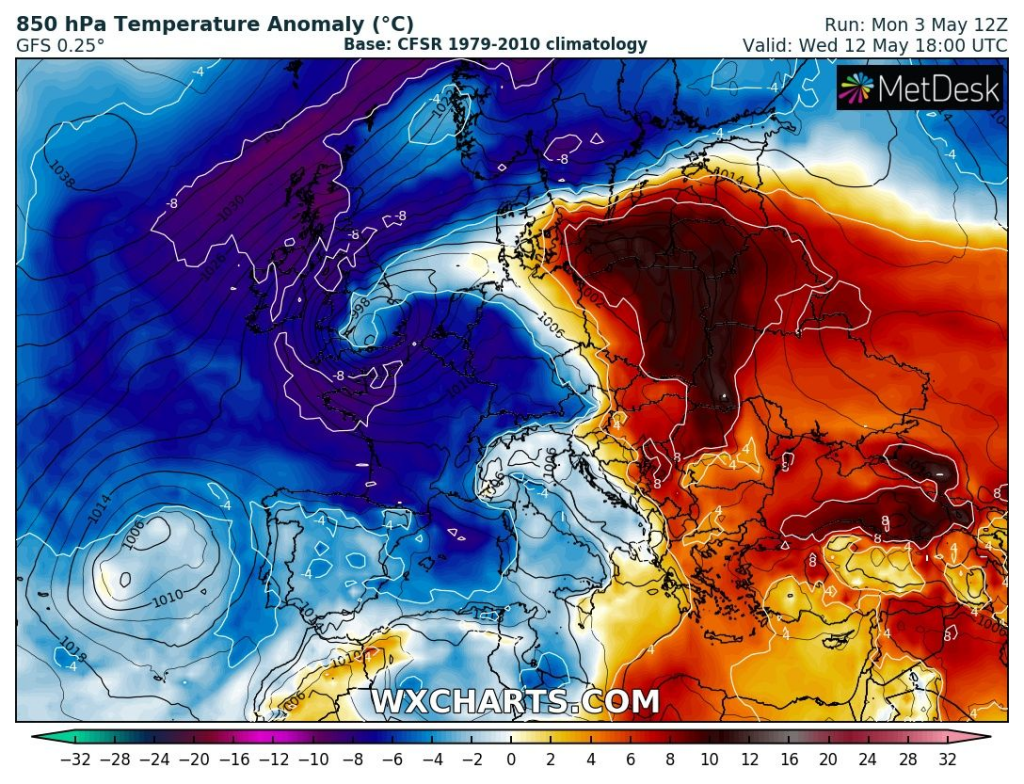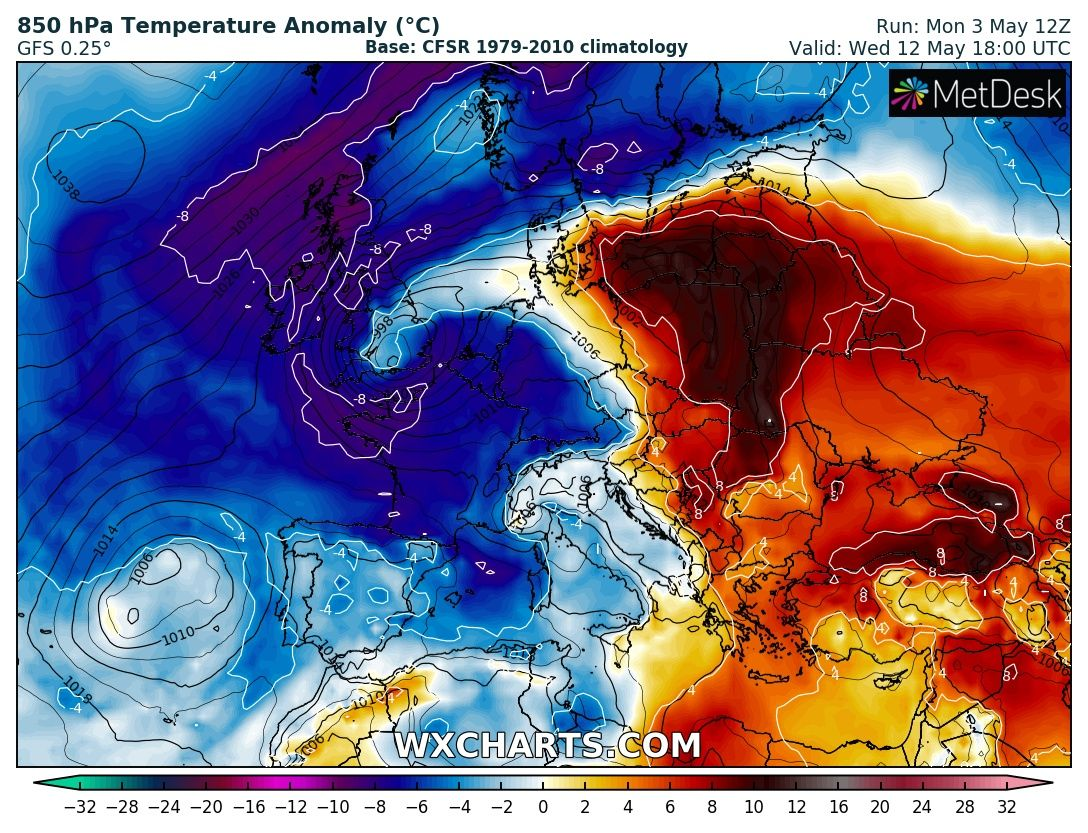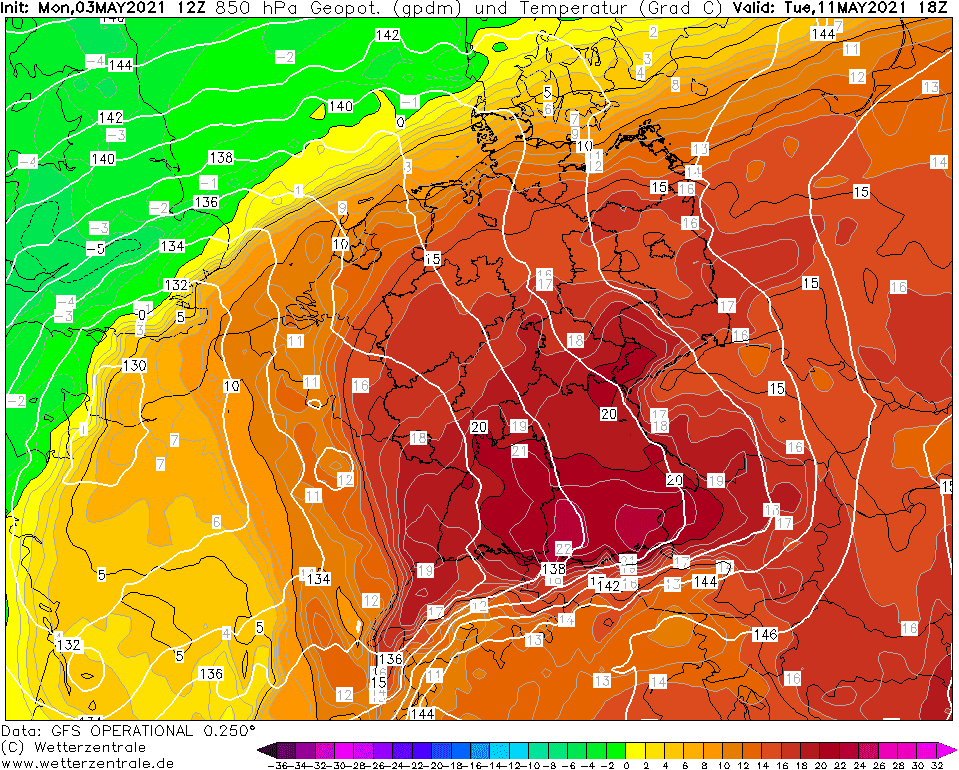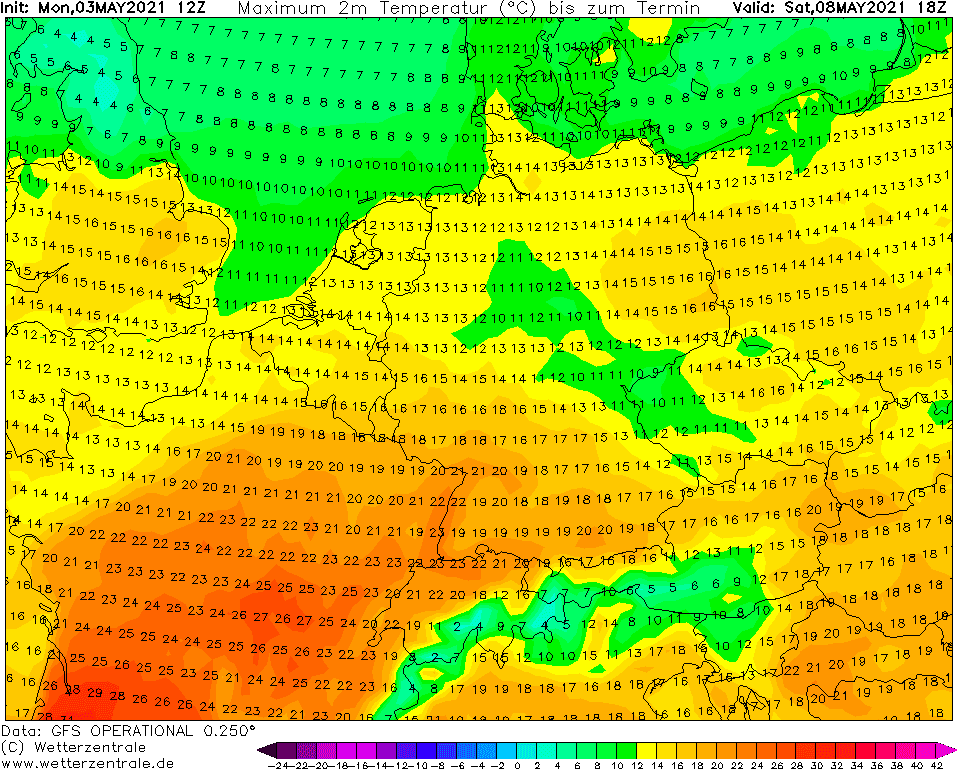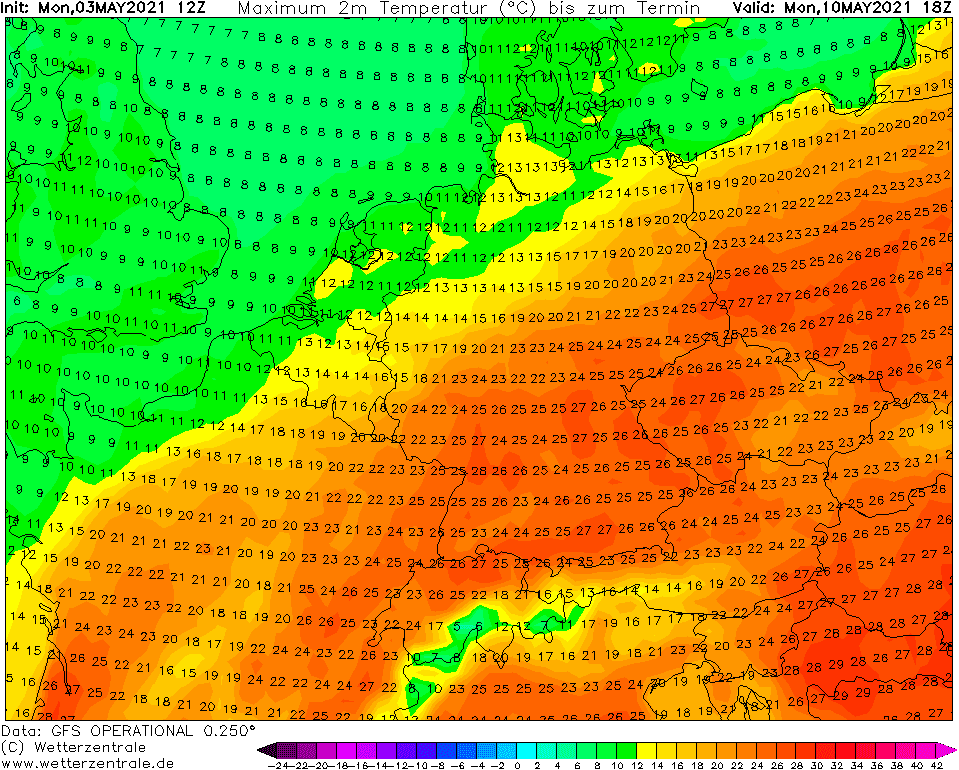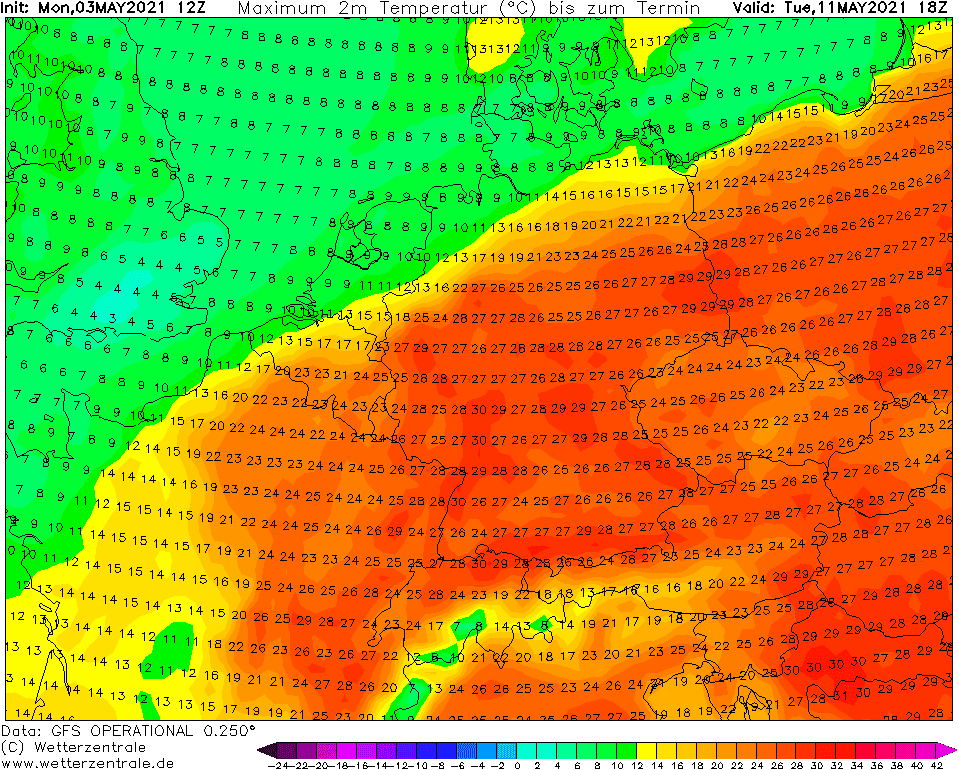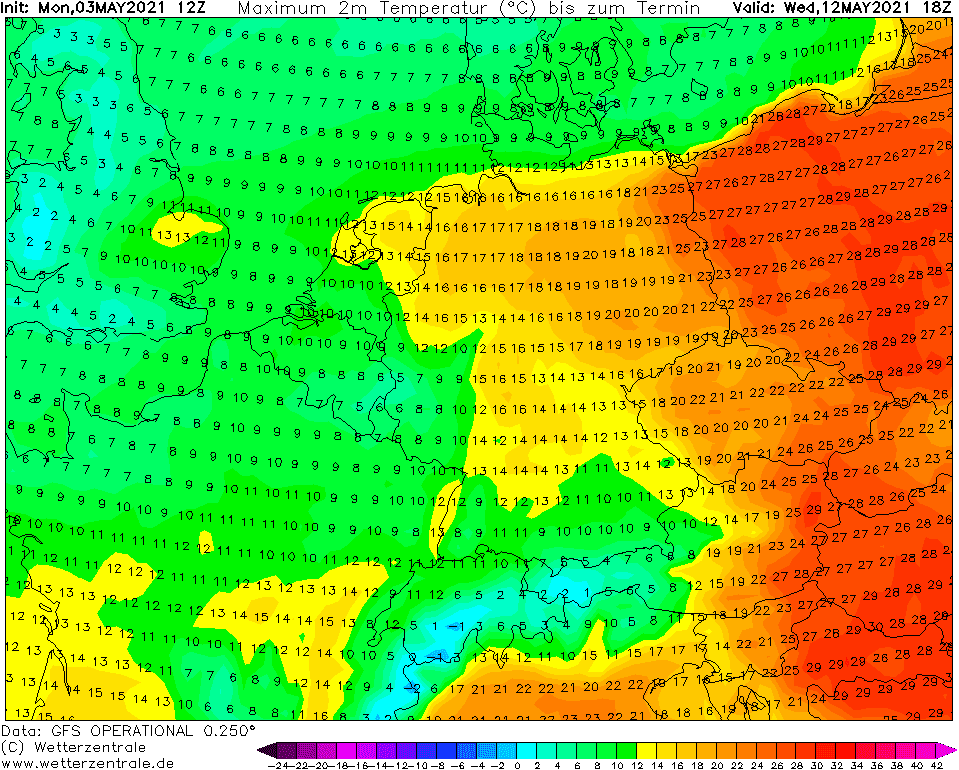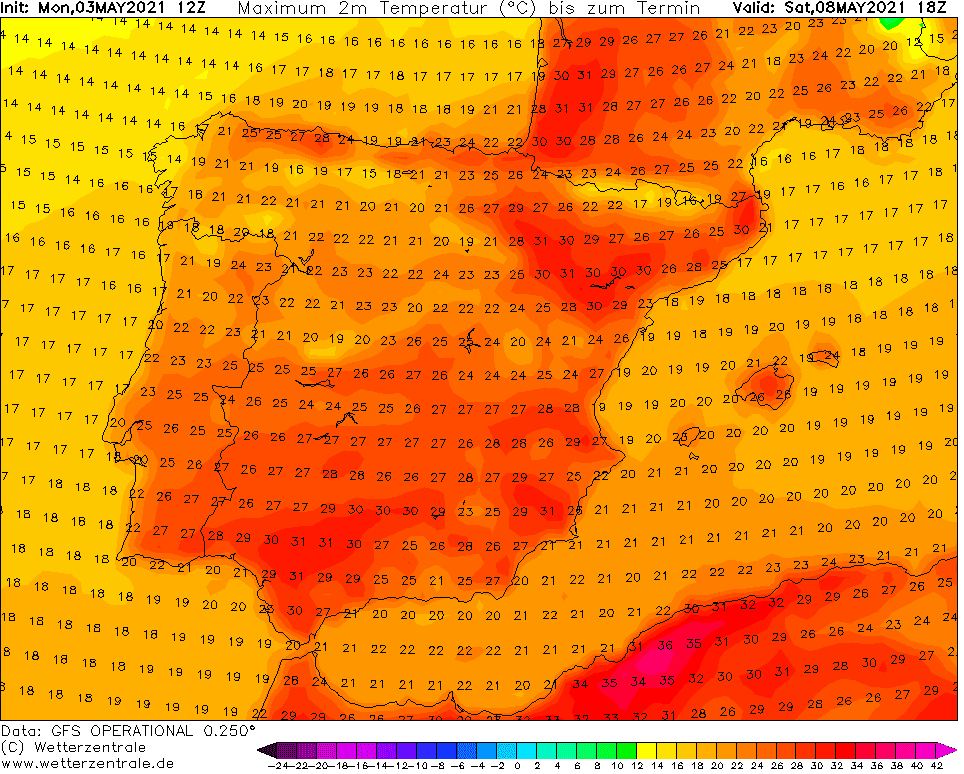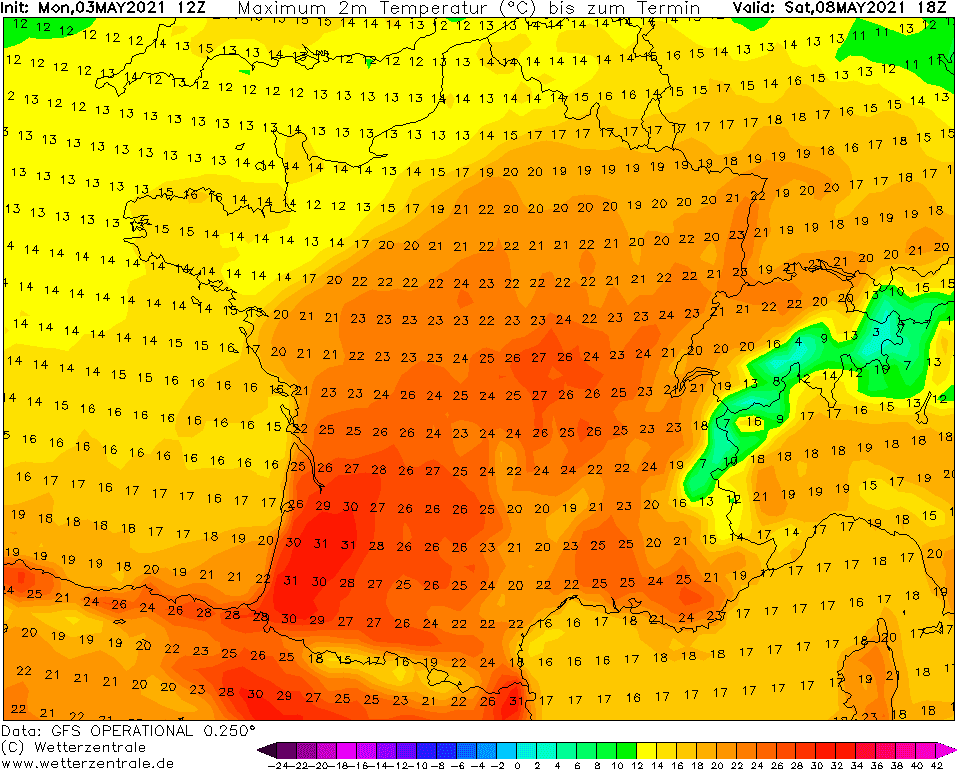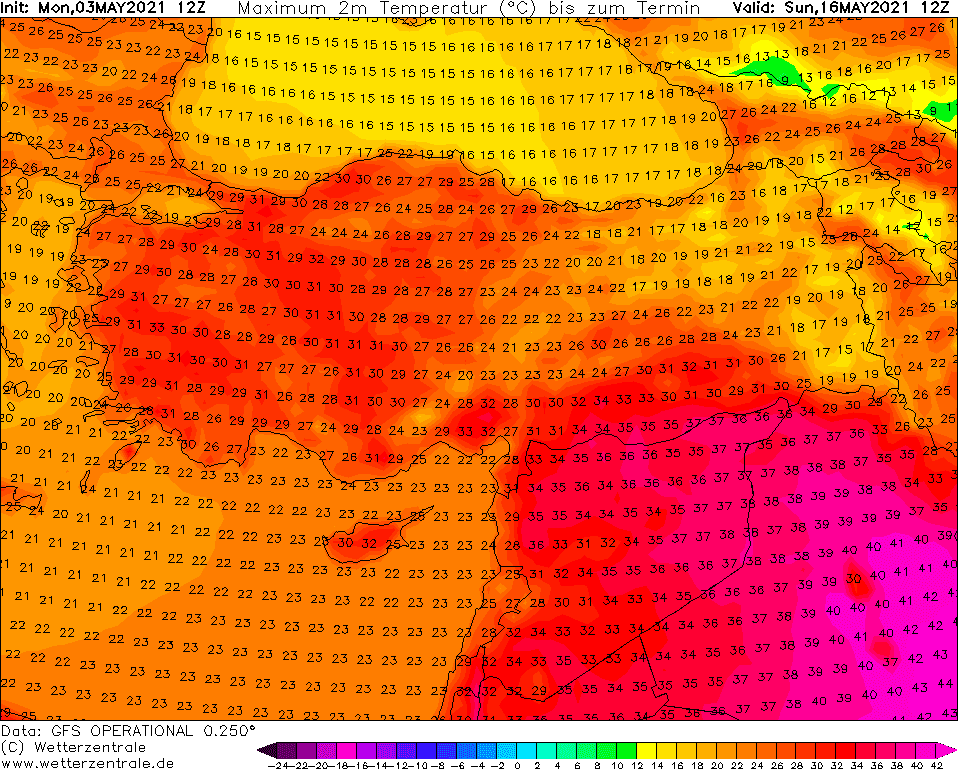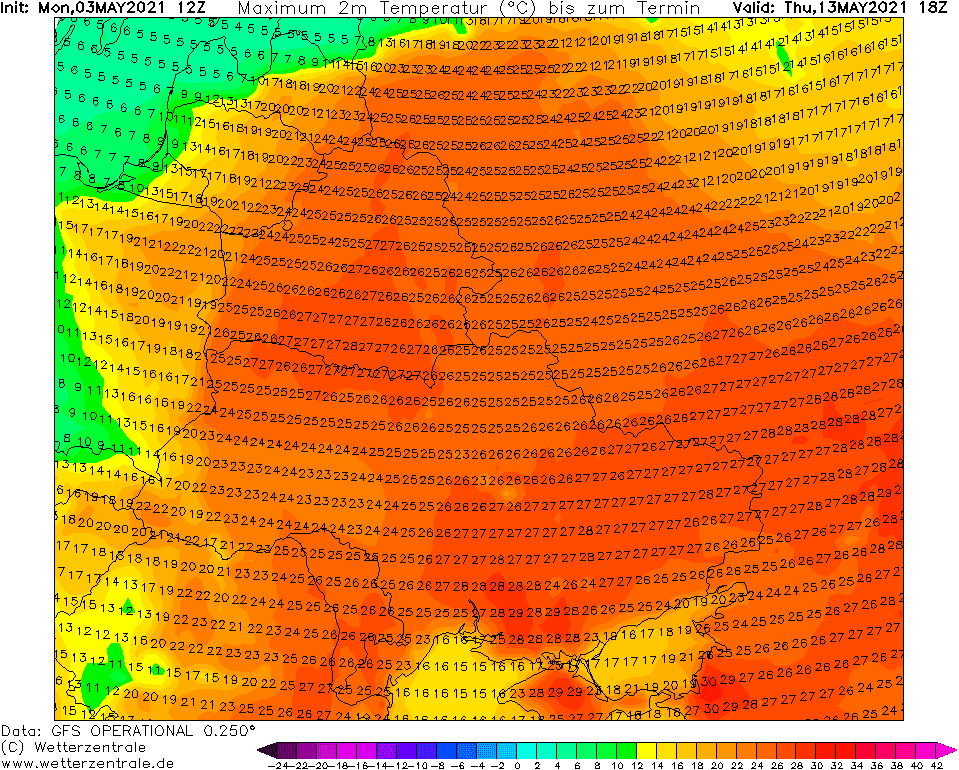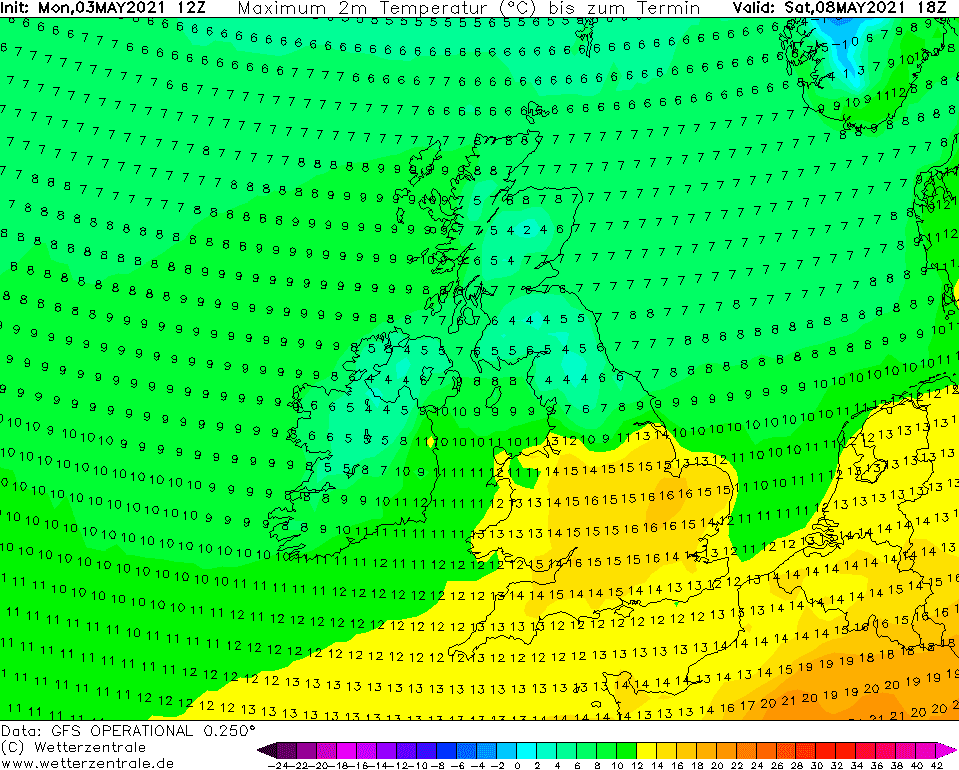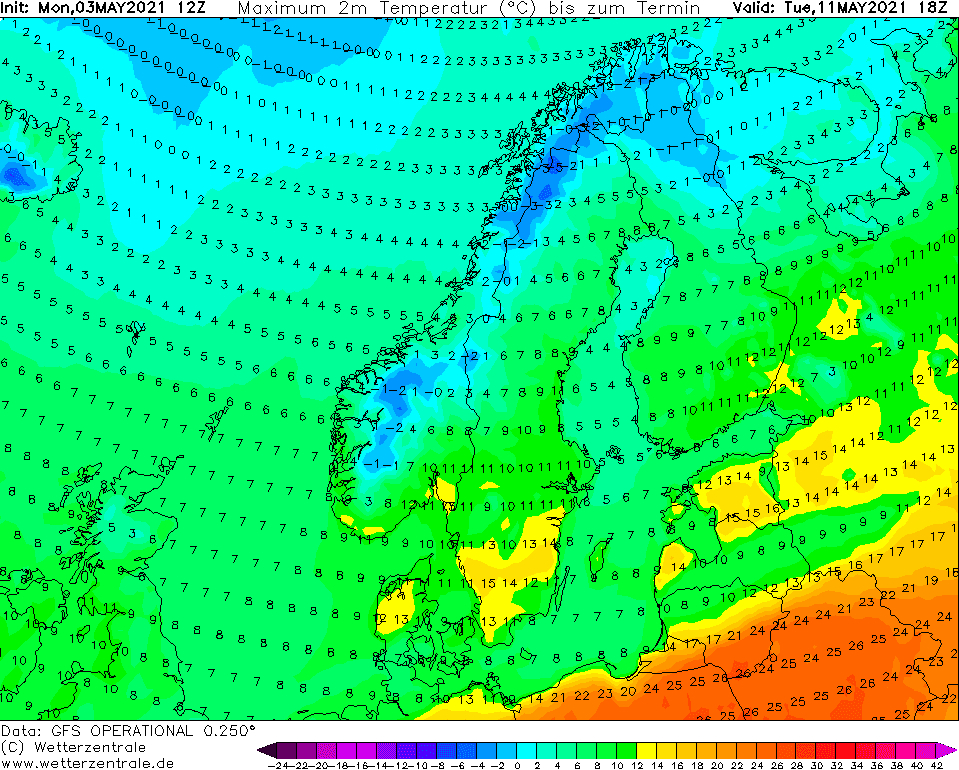 Weather maps: wetterzentrale.de, wxcharts.com
Read more: