Minimum temperature +30,7°C in Greece! On the Libyan coast +44,0°C!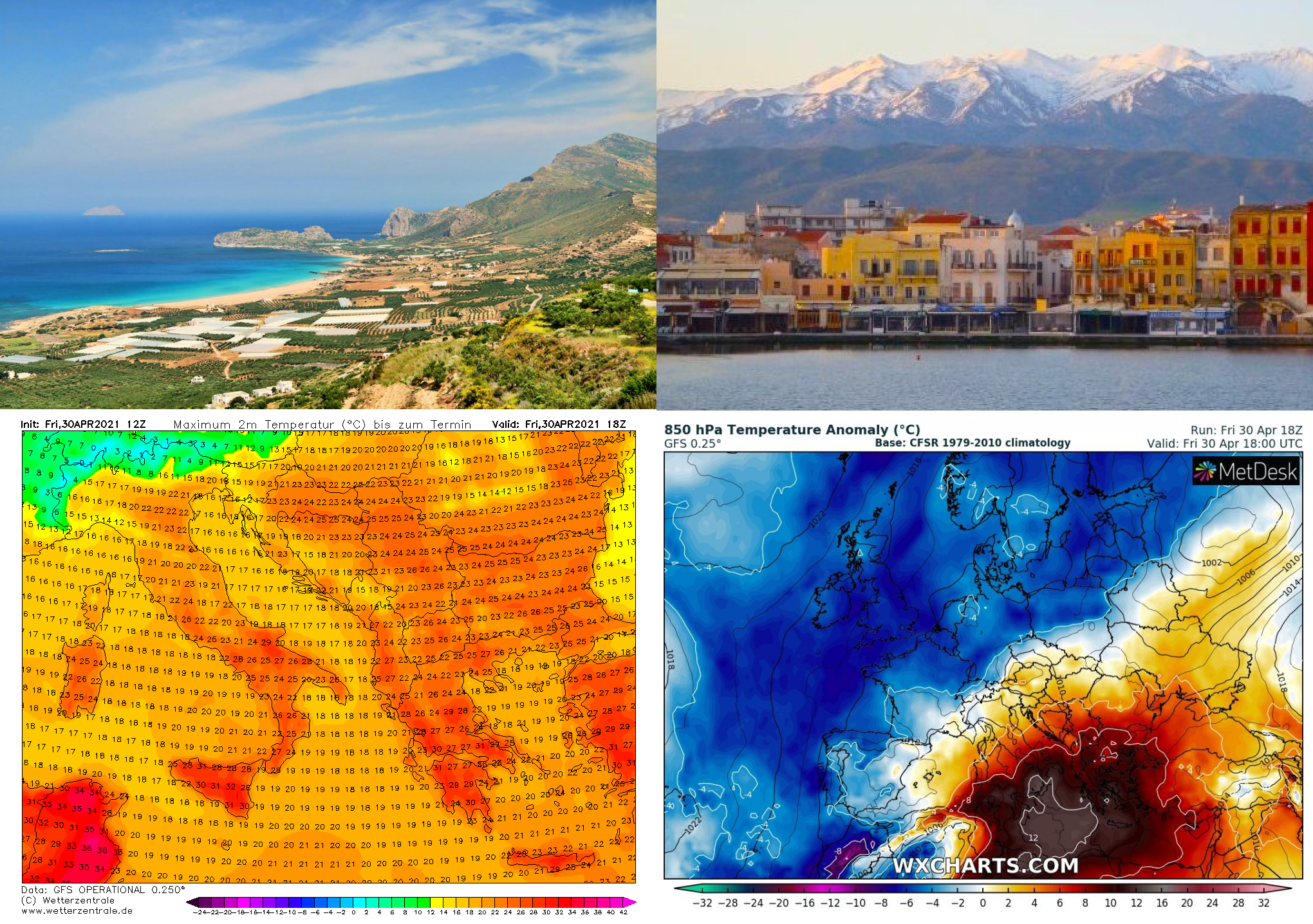 While Europe suffers the next coldwave with frosts and ground frosts, southern Italy, Greece, Balkan, Turkey and African Central Mediterranean enjoy extremely hot summer weather.
Already night from Wednesday to Thursday, 28.-29. April 2021 was in Greece abnormally hot – in Crete the first time in history in month April, minimum temperature above +30°C was in Falasarna measured (+30,7°C).
Only previous day, on Wednesday, 28. April 2021, on the Libyan coast, extremely high temperature near sirocco winds, +44,0°C in Sirta, was measured.
Until Friday, 30. April, extremely hot temperatures were spreading across southeastern Europe and tropical +31,0°C was measured even in Leskovac, Serbia.
Accroding to summary for 30. April, 35,4°C was measured in Gortis, Crete, Greece, +34,1°C in Comiso, Sicily, Italy, +30,8°C in Gjirokastra, Albania and +30,8°C in Skopje, North Macedonia.
+36,8°C from Gecitkale, Cyprus was according to /https://twitter.com/extremetemps/ and International Exchange Site /http://ogimet.com/ranking.phtml/ measured.
Heatwave stays in southernmost parts of SE Europe until 3. May 2021, but next, the second heatwave is forecasted already between 6.-8. May 2021.
In Europe, tropical heatwave is forecasted between 8.-14. May /https://mkweather.com/tropical-heatwave-30c-hits-europe-between-8-14-may-2021-hw// – into Balkan it will shift between 10.-15. May, but period 8.-12. May and after 15. May should be in some parts of SE Europe colder, or even extremely cold.
Current heatwave will shift until 5. May 2021 above Middle East and Egypt, where the next powerful heatwave is forecasted.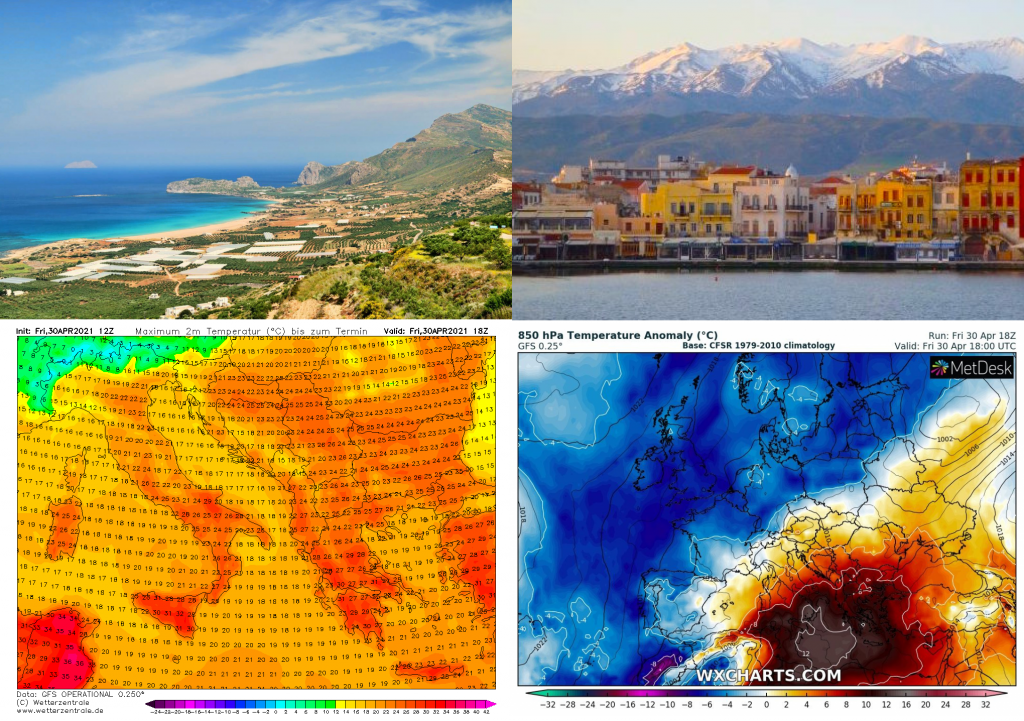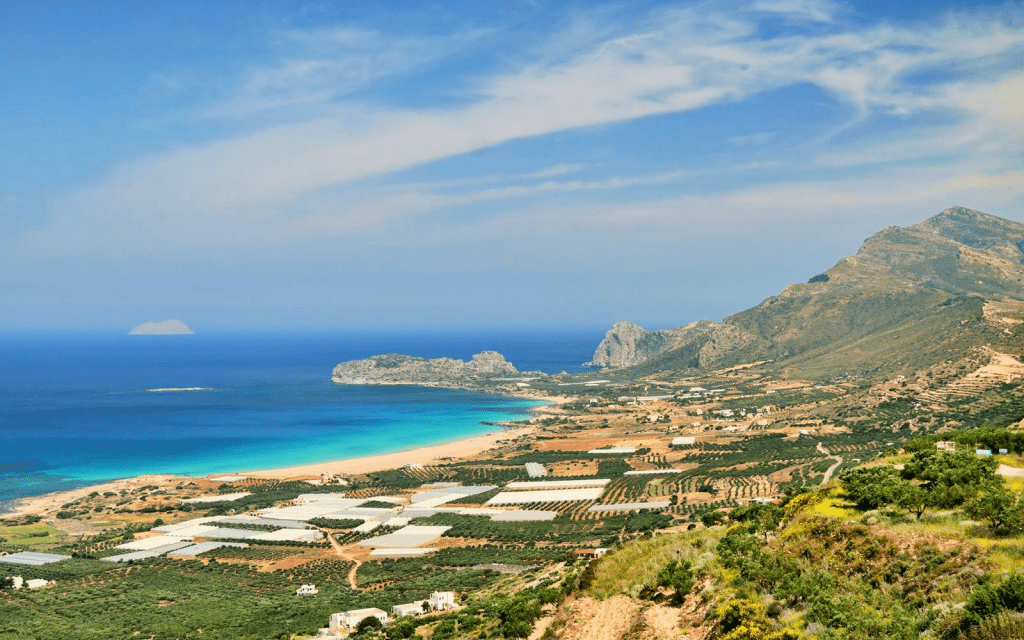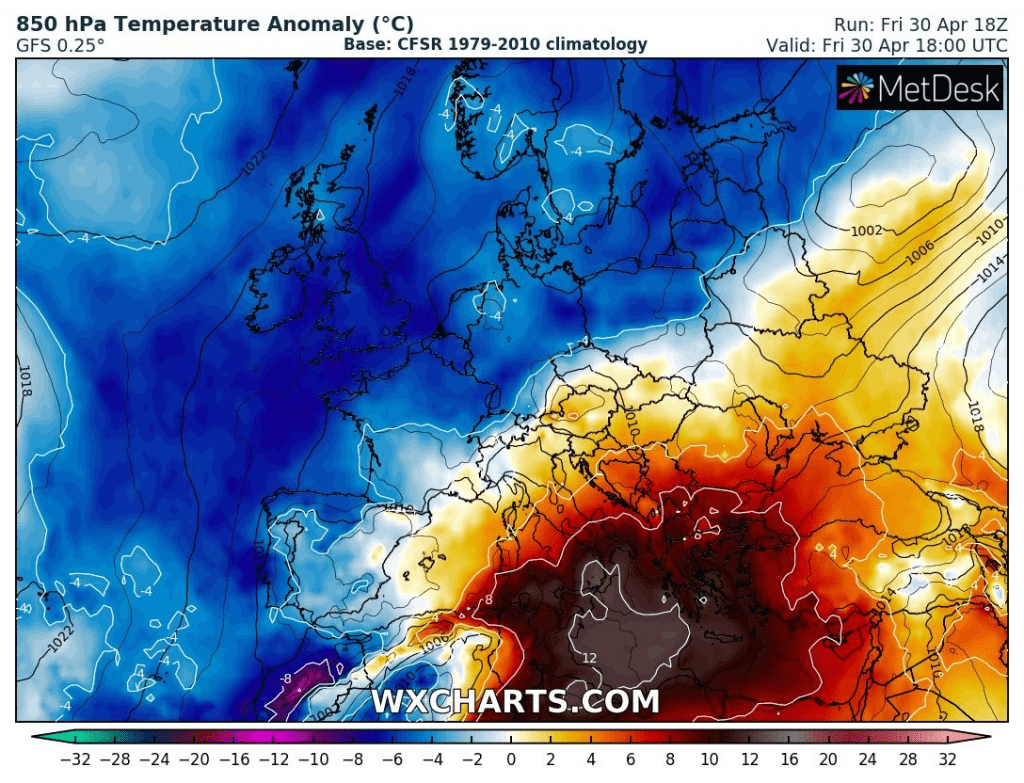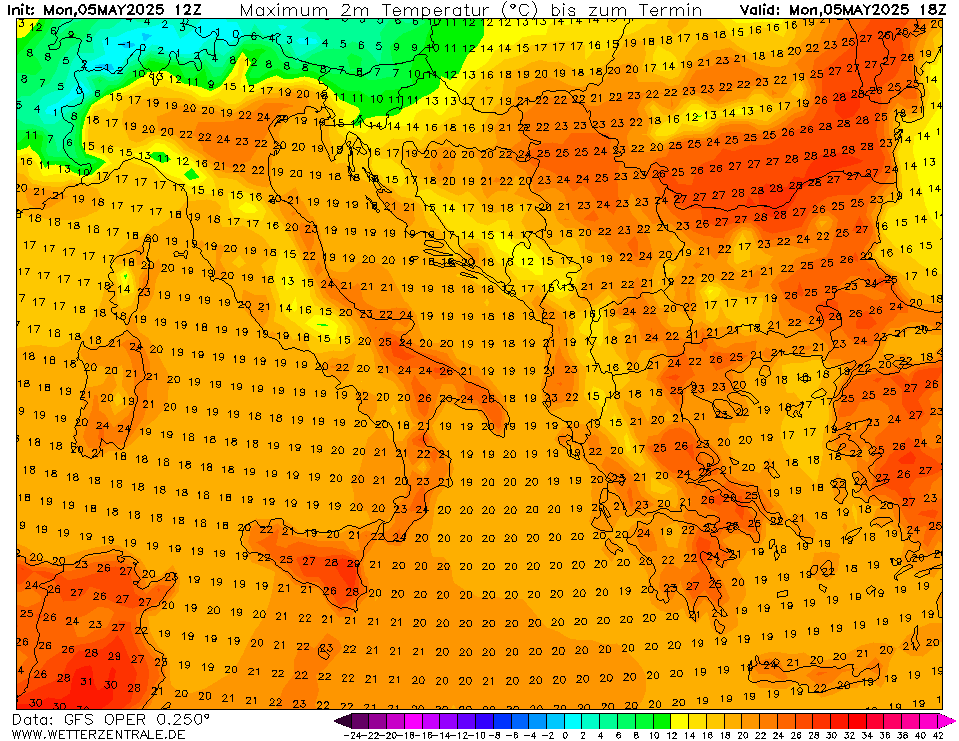 Read more: