Tornado outbreak in the USA brought 59 tornadoes in 3 days, the next should be longer and stronger (10 days after 9. May)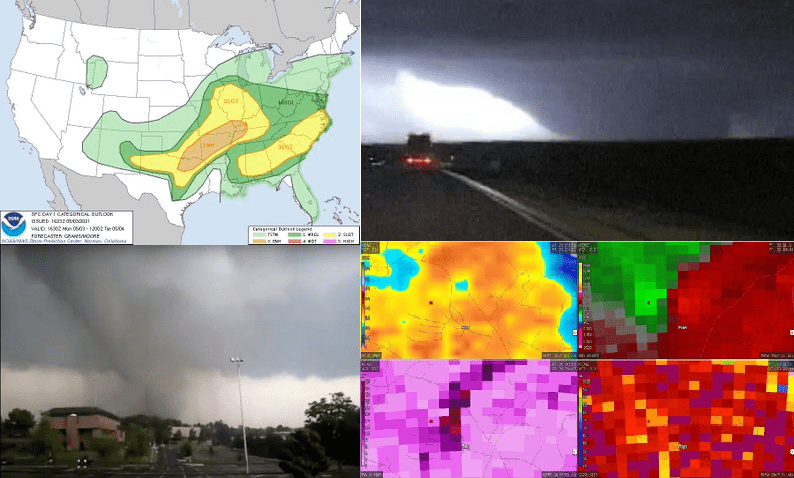 As was earlier expected in our articles, the USA hit the next tornado outbreak.
After transition of powerful cold front, strong late-season coldwave with frosts and ground frosts appear in central and eastern USA.
Tornadoes were / are very strong mainly in southern and southeastern USA, from Texas, Oklahoma, trough Arkansas, Louisiana, Missouri, Tennessee, Kentucky, Mississippi, Alabama, Georgia to South and North Carolina.
Almost 100 million Americans found themselves under severe storm warnings and nearly 40 million people across the South and Plains are facing the threat of tornadoes, damaging gusts and flash floods.
Storms are moreover accompanied by severe wind gusts with StormMAX up to 75mph / 150 km/h and regional flash floods or hails are possible.
In northern Texas, wind gusts up to 120 mph / 193 km/h were even near tornadoes observed.
The worst tornadoes hit on Sunday, 2. May 2021 Mississippi state, mainly region of Tupelo city. The next widespread damages were reported from Yazoo City or Calhoun City.
On 3. May 2021 severe risk appeared mainly above Central USA, from Texas to Kentucky, but too Georgia and South Carolina.
On 4. May 2021, many wind gust reports from Southeast are reported.
Together 59 tornado reports was confirmed in last 3 days, between 2.-4. May 2021 across the USA.
It appears, that the worst only will come, because between the period 9.-19. May 2021, long, around 10 day window with severe storms are forecasted for central and eastern USA, with almost daily potential for tornado outbreaks.
According to current materials, it should be a peak, or one of main peaks of Tornado season 2021 in the USA during the second May 2021 decade, therefore watch forecasts, warnings and weather news for better preparedness.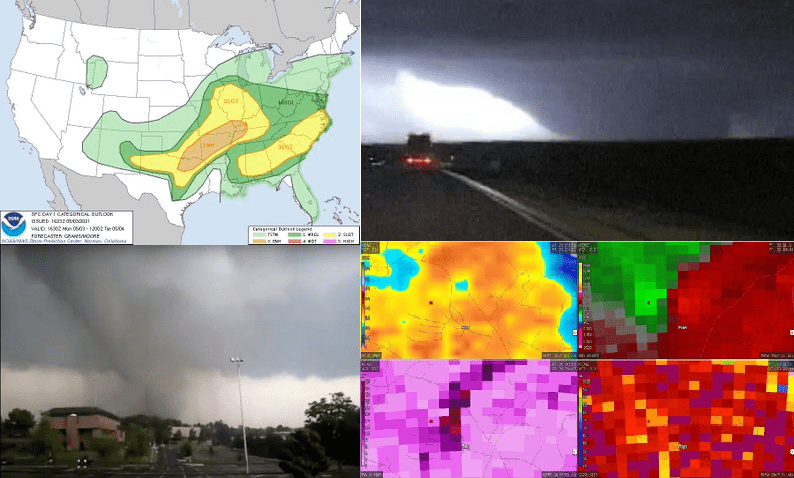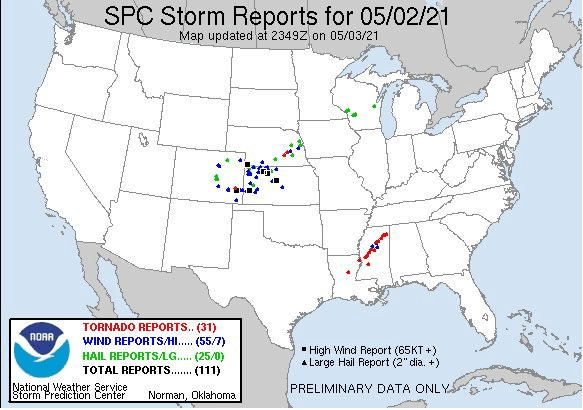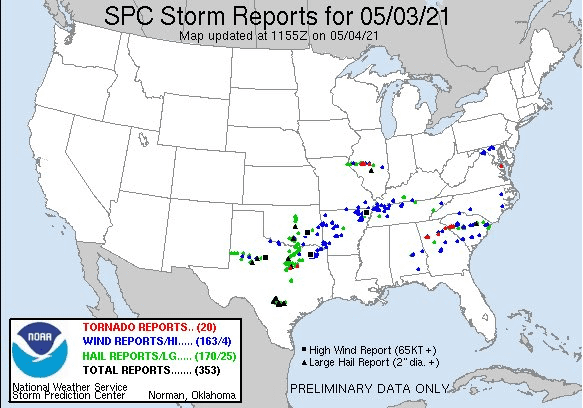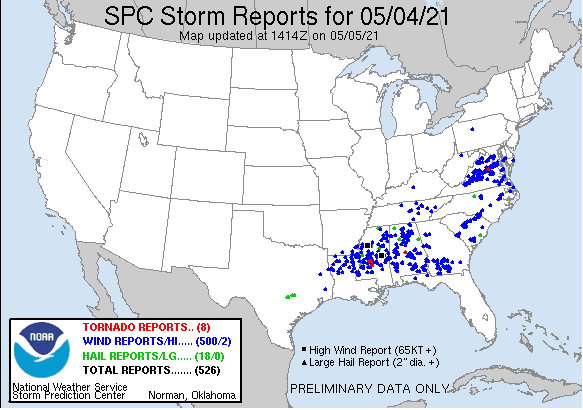 Read more: