Bad cold news for Europe! Severe frosts should return around 12.-15. May after short, 3 day heatwave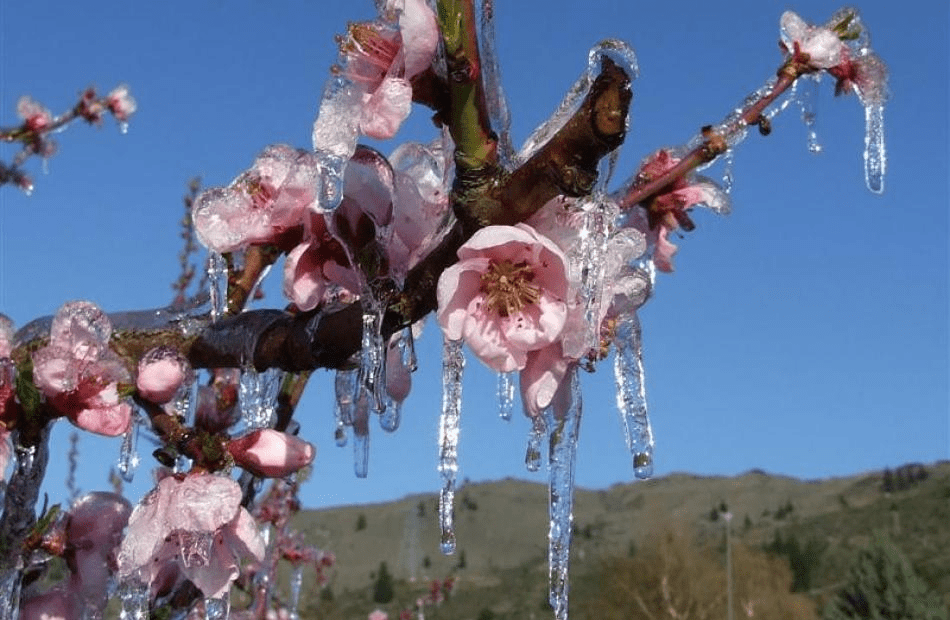 The newest outputs of GFS although expect forecasted May heatwave, but hot weather should stay above continental Europe, British Islands or southern Scandinavia very shortly and then, severe late-spring frosts should return!
According to the newest runs of GFS, heatwave with the first tropical temperatures (+30°C) in Central Europe is forecasted between 8.-11. May 2021.
Hot Saharan air will be shifting across continent according to these runs very quickly and longer than 5 days should heatwave persist only above parts of Mediterranean.
After the first tropical day in Central Europe in 2021, return into very cold conditions after powerful cold front is possible.
Frosts 0/-5°C, in valleys very rarely up to -8°C are possible between 12.-15. May 2021, what should mean devastating impact into many fruit trees and flowers in advanced stages of development.
GFS outputs although expect minimum temperatures only up to -2°C, but near clear nights, it is needed to substract around -3°C for frost, but populated, lower elevated valleys.
Frosts and ground frosts are forecasted to hit mainly large parts of Germany, Czechia, Switzerland, Austria, Poland and Slovakia, but too the UK or Benelux, for now.
Short heatwave therefore should be a sign of success of ECMWF long-term forecasts expecting after extremely cold April 2021 the cold May 2021 in many parts of European mid- and northern latitudes /https://mkweather.com/bad-news-for-europe-ecmwf-sees-cold-may-2021-across-the-continent//.
About forecasted changes in outputs of weather models we will inform during the beginning workweek, soon.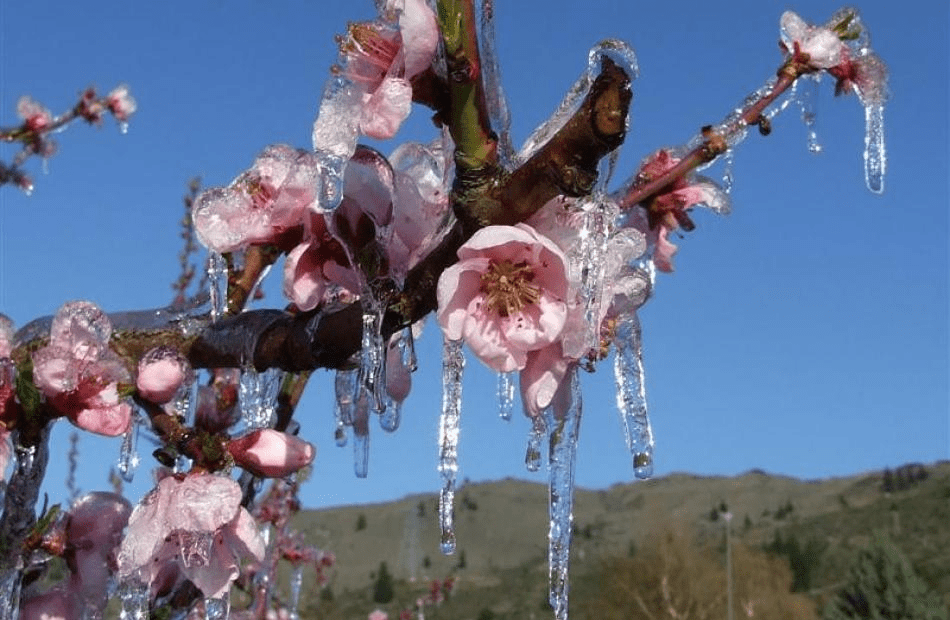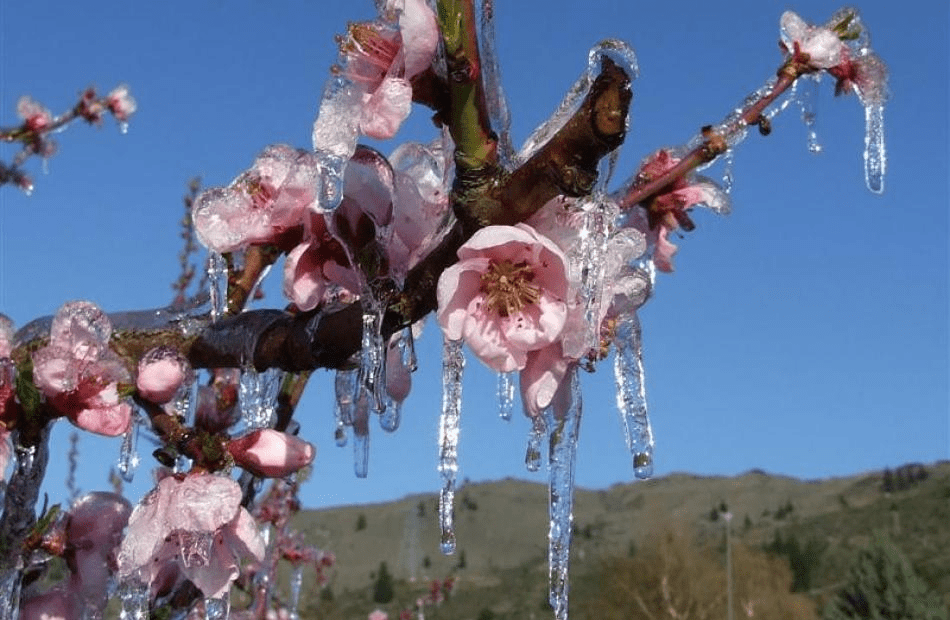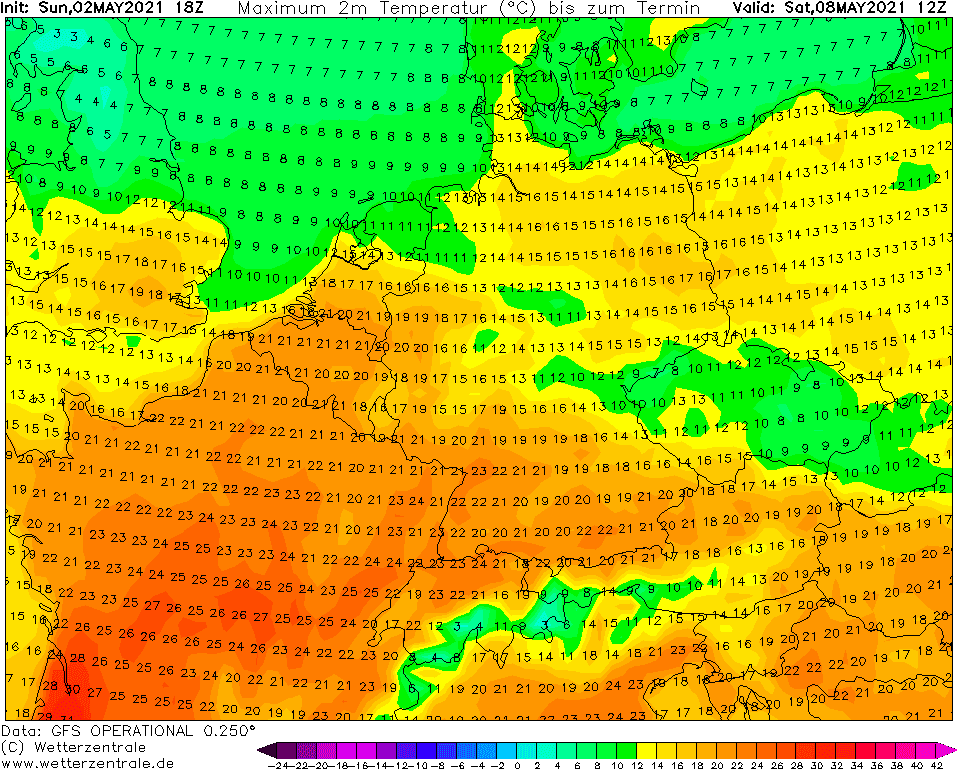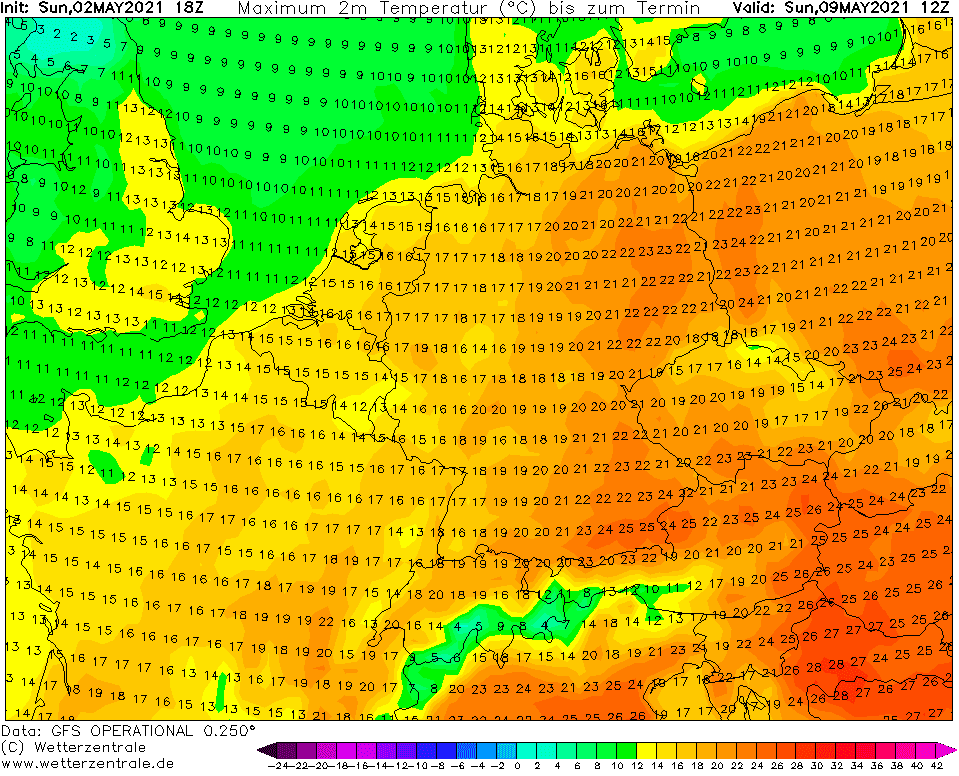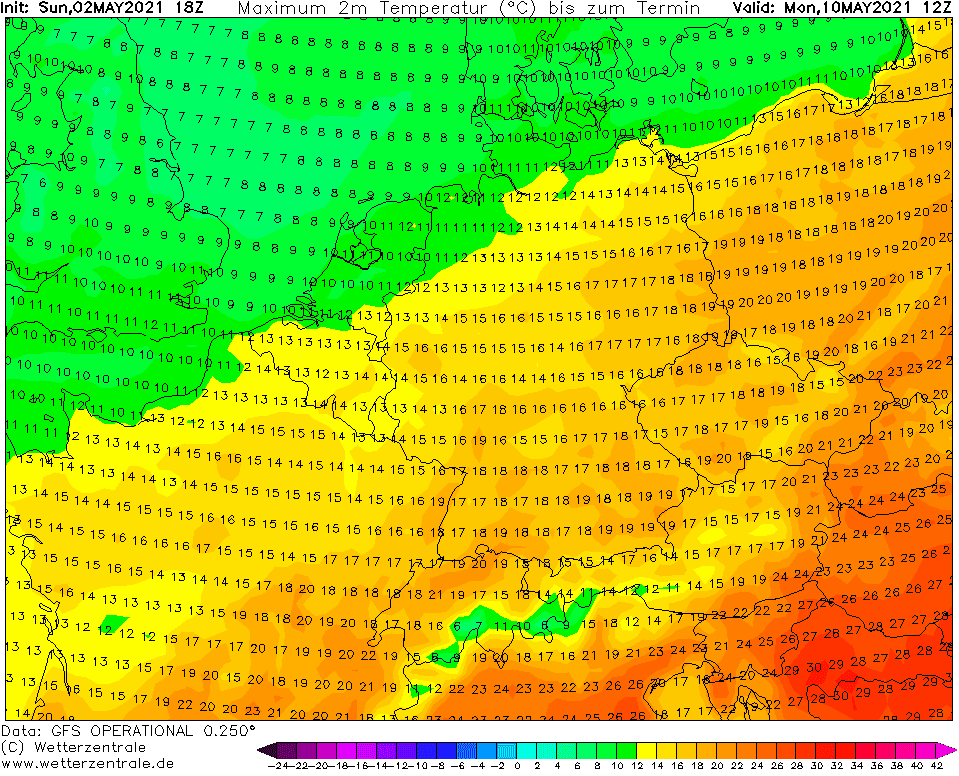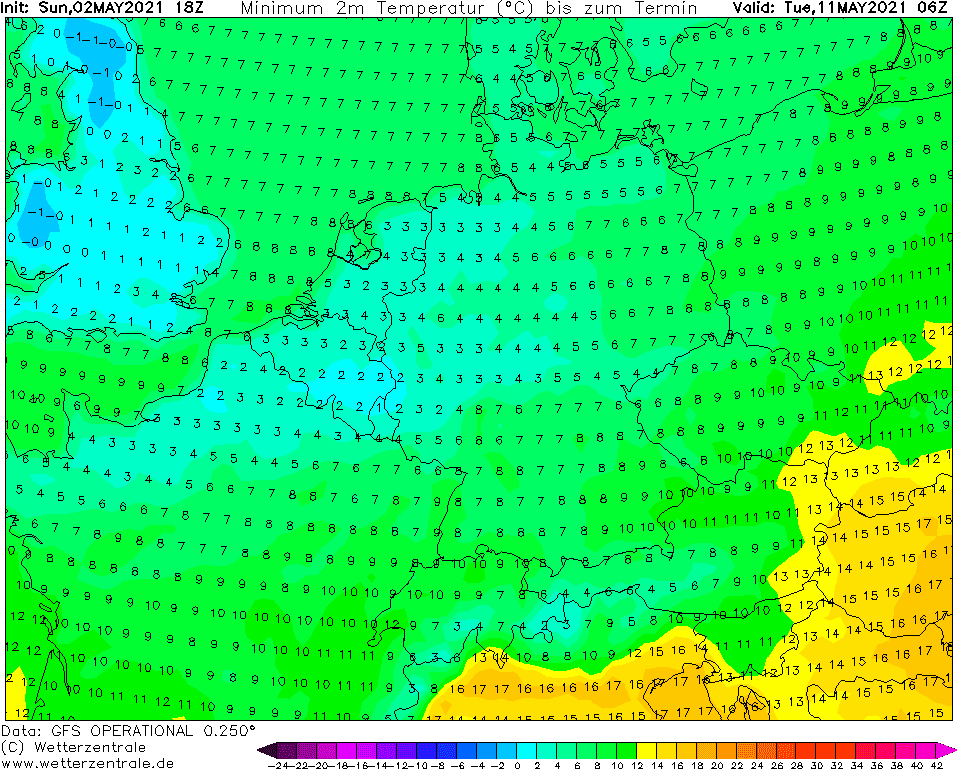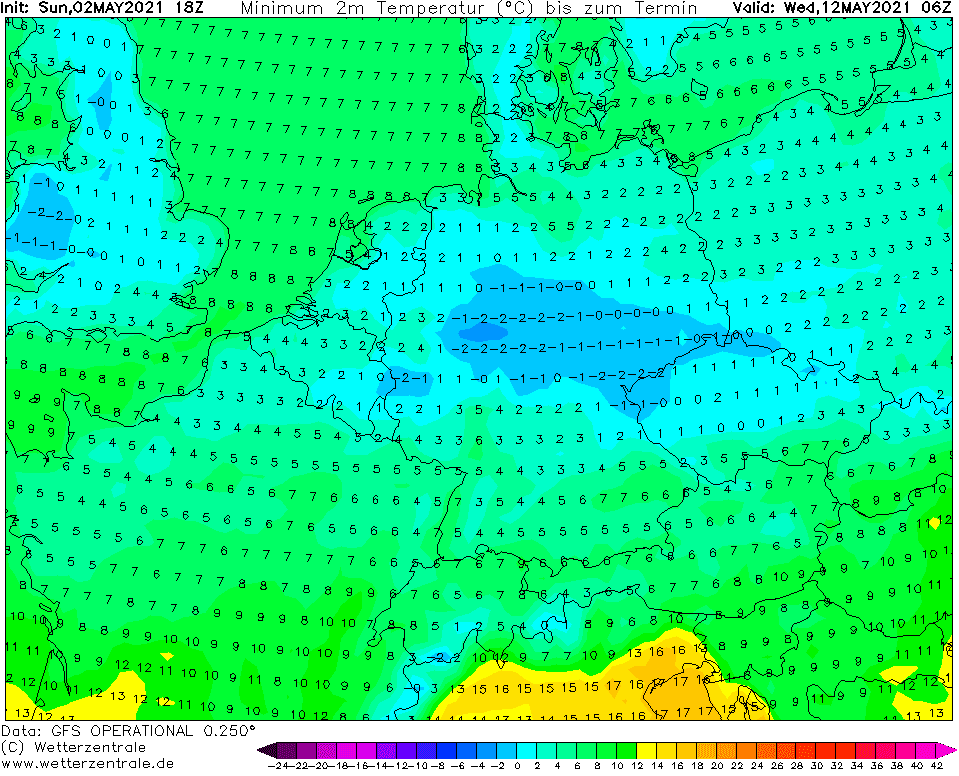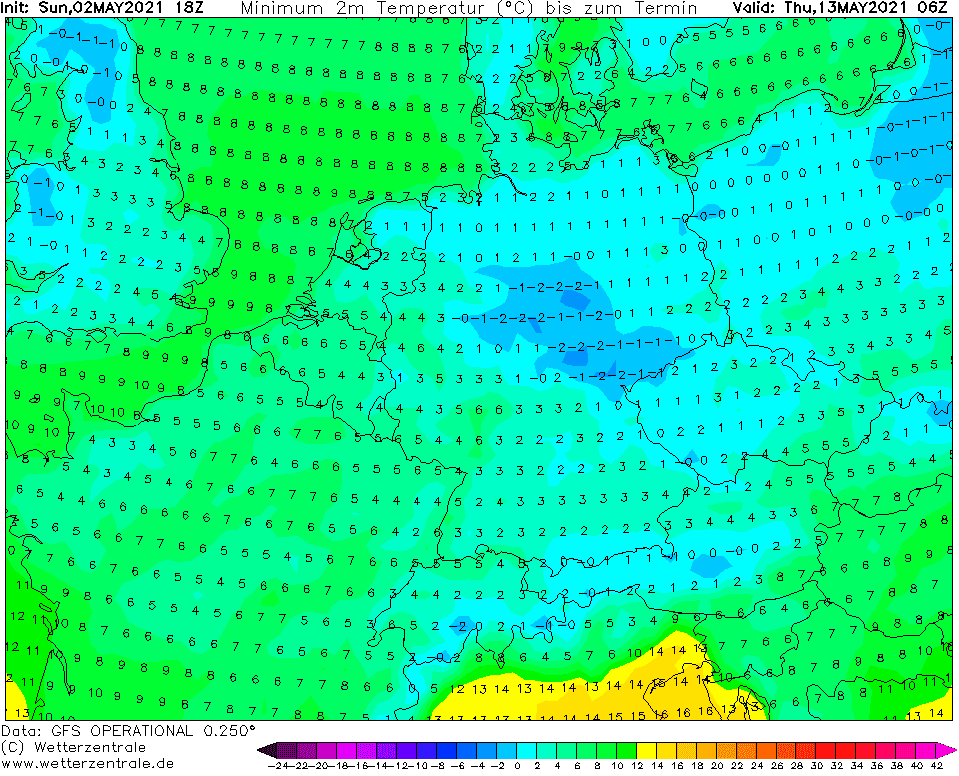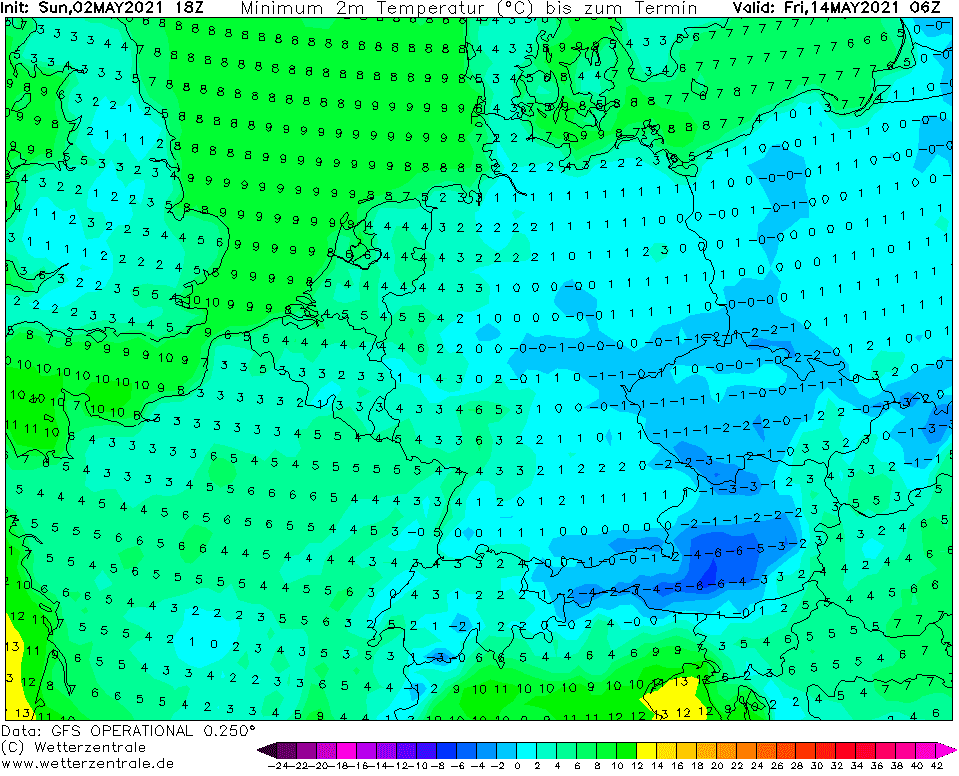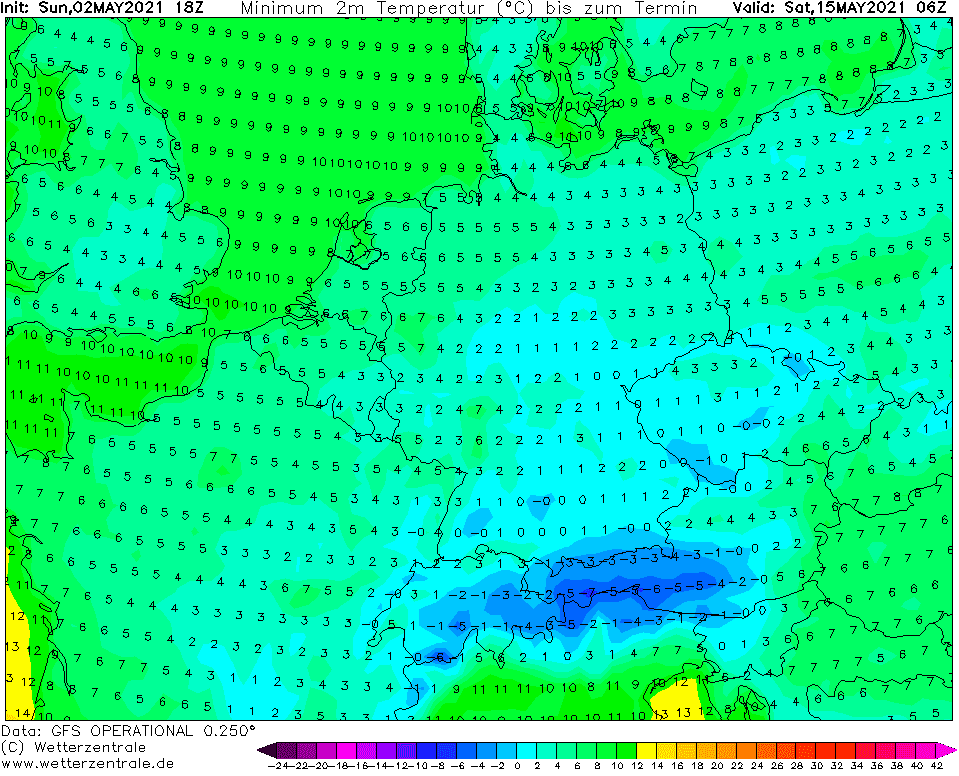 Source: wetterzentrale.de
Read more: