5 waterspouts at the same time! New South Wales coast, Australia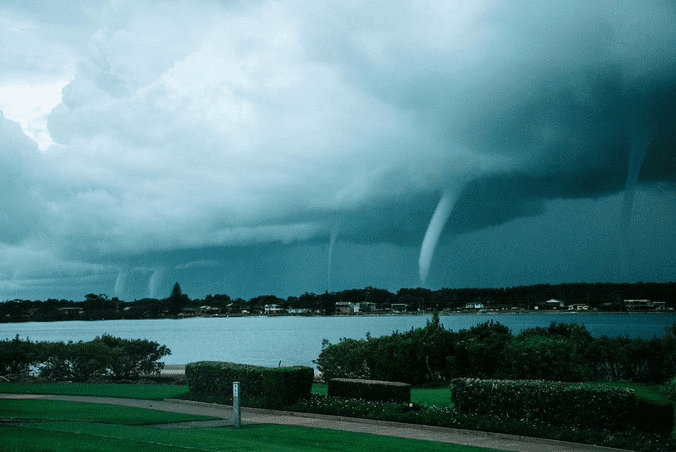 Unusual phenomenon was captured near Old Bar beach, Harrington, New South Wales, Australia.
During thunderstorm with hails, 5 waterspouts appeared on Tuesday, 4. May 2021 above the coast.
Harrington is a small village situated on the northern entrance of the Manning River on the coast of New South Wales, Australia.
A project with a world waterspout map you should look at /https://www.icwr.ca//. Australian multiple waterspouts were immediately added to database as a one of the most curious event.
Similar outbreaks are very often above Canadian Great Lakes in Canada and the USA.
E.g. during the week 28. September – 4. October 2020, a new world record with number of waterspouts was here overcame, with 232 waterspouts counted during a week period /https://mkweather.com/a-new-world-tornado-record-232-waterspouts-over-the-great-lakes-in-week-between-28-9-4-10-2020//.
Meanwhile, southern and central USA are after the next tornado outbreak /https://mkweather.com/tornado-outbreak-in-the-usa-brought-59-tornadoes-in-3-days-the-next-should-be-longer-and-stronger-10-days-after-9-may// and the next period with high tornado risk is forecasted during all the second May 2021 decade.
Thanks to La nina, strong Tornado, Hurricane seasons in the USA, but too Cyclone season in Australia are forecasted /https://mkweather.com/hurricane-and-tornado-season-2021-in-the-usa-above-average-expected-thanks-to-la-nina-forecast/; https://mkweather.com/la-nina-in-australia-the-coldest-summer-in-9-and-the-wettest-in-4-years//.
Winter forecast for Australia is still stormy, although La nina is expected to weaken slightly /https://mkweather.com/winter-2021-forecast-for-australia-still-rainy-and-stormy-thanks-to-la-nina//.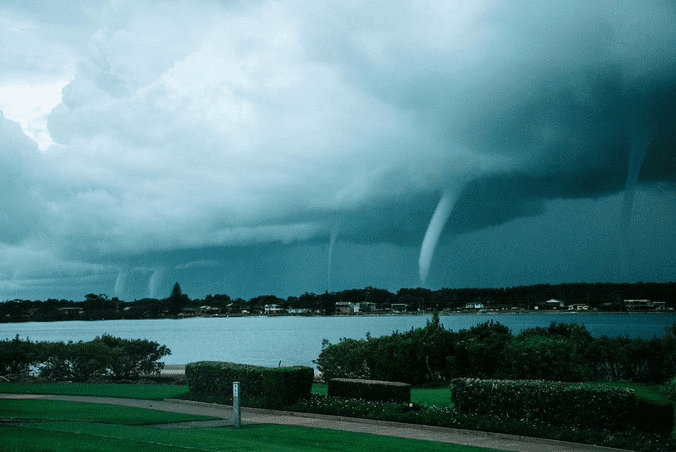 Read more: