110°F (43°C) in California and 97°F (36°C) in Iowa during early heatwave in the USA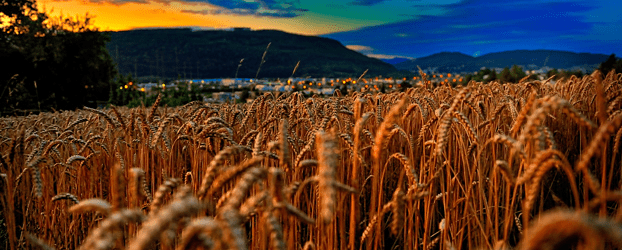 Quickly shifting heatwave from western USA above north-central parts of the country in the first May 2021 days has brought extremely high temperatures across the USA, including California or Midwest.
While only around Wednesday, 28. April, short coldwave hit Southwest /https://mkweather.com/snowing-surprised-flagstaff-arizona-april-2021//, already around Friday, 30. April 2021 region reported a powerful heatwave.
In Ocotillo Wells, in the Salton Sea, California, maximum temperature reached 110°F / +43,3°C, what is the highest temperature in the USA in 2021, so far.
During the weekend, extremely high air quickly shifted above Rocky Mountains into Midwest, Northern Plains, Great Lakes region and already parts of East Coast, too, with anomalous 97°F / +36,1°C in Spencer, Iowa.
E.g. Minneapolis reached the first time of the year tropical +30°C / 86°F and in north-central USA many May daily temperature records were overcame. Only 20. April, during the peak of last coldwave, maximum temperature only +4,4°C was measured in the city.
Until Wednesday, 5. May 2021, hot air will shift above last regions of East Coast and already in next days, the next severe coldwave will begin in central USA. Very cold air will quickly shift above eastern USA, too, and persisting coldwave should hit parts of central and eastern USA, mainly Upper Midwest, almost until 15. May 2021.
After tropical weather therefore the next late-season frosts are in the first half of May 2021 forecasted, what will have negative impact to 2021´s harvest.
In Southwest, especially California, powerful heatwaves should persist until 20. May 2021, with result of severe drought and dangerous wildfires. Already at the first May weekend, Southern California reports big problems with winds triggering wildfires and situation is expected to become worse in northern parts of the state and across all Southwest, too, during May.
The next tornado outbreaks should appear in the USA around 4., 10., 12. and 17. May 2021 (+/- 1-2 days).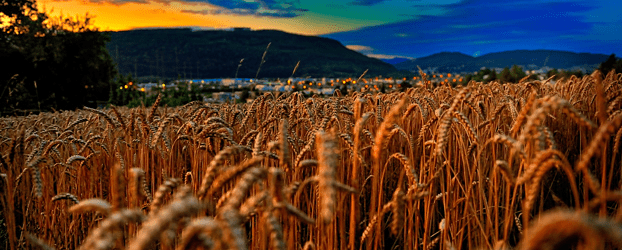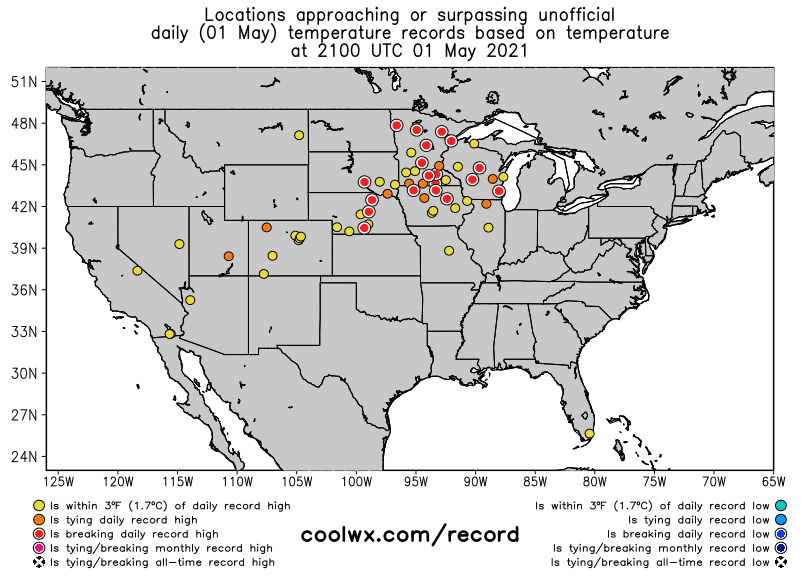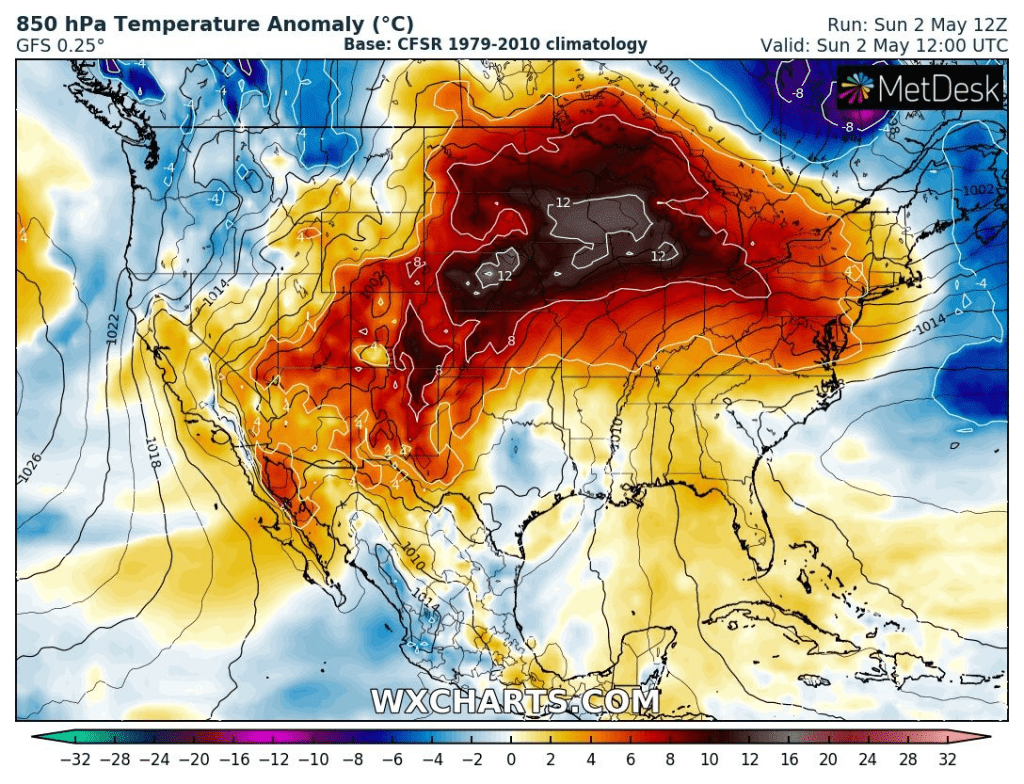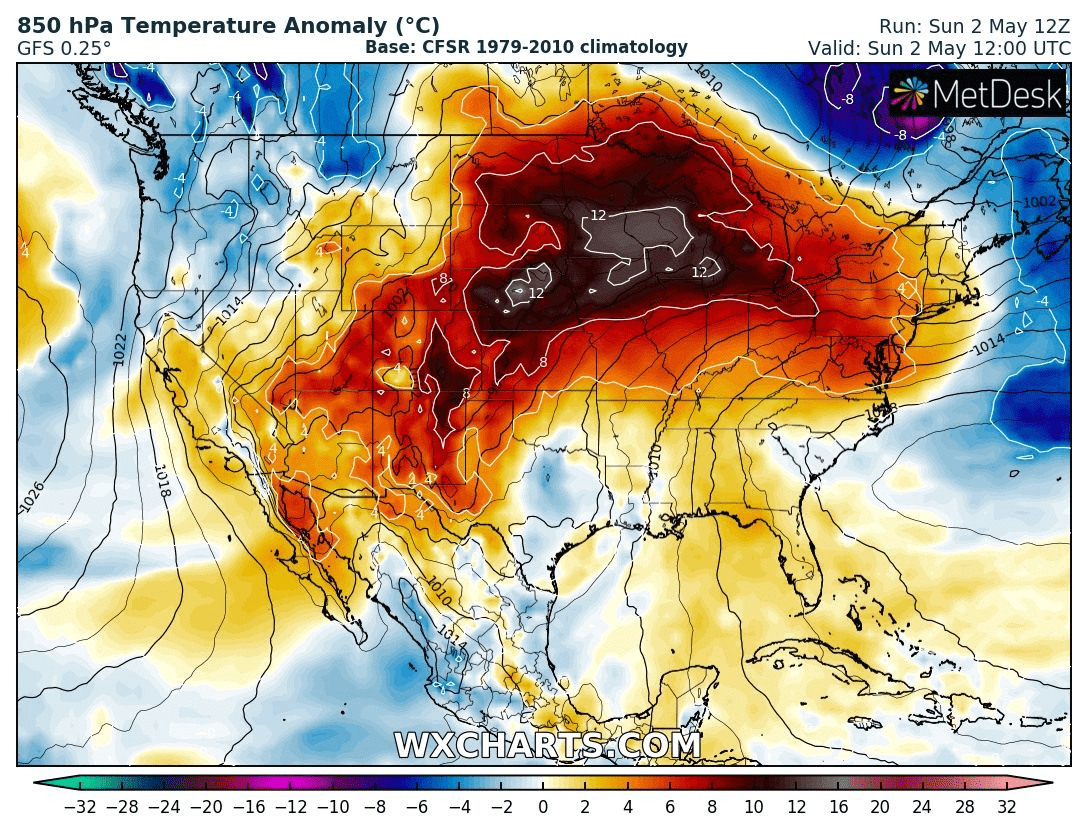 Read more: