300-400 people killed by lighting per year in Bangladesh + COVID-19 forecast for India: Monsoon brings decrease of incidence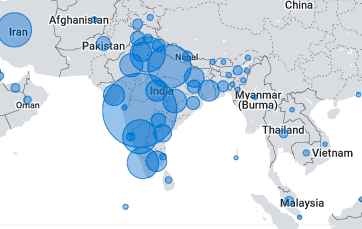 In 2015, the Bangladesh government declared lightning as a natural disaster.
According to official statistics, 359 people died in lightning strikes in 2018 and 250 people were killed by lightning between February and September 2019.
In May 2016, during one severe thunderstorm, 65 people were killed /https://edition.cnn.com/2016/05/16/asia/bangladesh-lightning-kills/index.html/.
Similar accidents were repeating during severe storms regularly during last 5 years, near some died dozens of people.
Extremely densely populated country with weak protection before extreme weather is therefore leading sad statistic about deaths related by lighting.
However, monsoon season is sometimes even more uncompromising and severe floods have on their account the next hundreds or even thousands dead per year.
Already in May and June 2021 are expected the first serious cyclones of season in Bengal Bay, which should hit Bangladesh, Myanmar and eastern India.
In April 2021 it was only isolated storms, which bothered country, such as many parts of Himalayas, northern India and Nepal.
In southern and central parts of Indian subcontinent however, powerful COVID-19 crisis is ongoing, very probably thanks to extremely dry air, which triggers airborne transmission of the virus.
Monsoon season therefore should bring less COVID-19 cases (thanks to high humidity) and calming down the situation in the region, although, the next high death toll related with T-storms and floods associated with cyclonic activity is possible, whereas powerful cyclone season is in 2021 expected.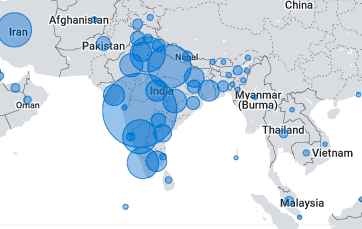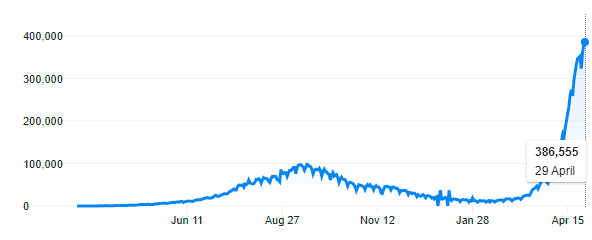 Read more: