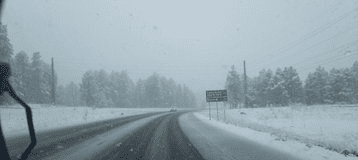 Although, in Southwest already began powerful and long-term heatwave, around Tuesday and Wednesday, 27.-28. April, very probably last snowing of the season 2020/2021 appeared in mountainous parts of Arizona.
In Flagstaff, 0,66 inches / 2 cm of snow fallen after snowstorm, associated with cold front moving from California into Texas.
Snowing was reported from other higher elevated parts of the state and wider region, too.
Flagstaff is elevated around 2000 MASL, but still with population around 75 000 inhabitants.
Snowing surprised last days too region of Grand Canyon (0,20 inches / 1 cm).
In even higher elevated ski centers in Southwest, more than 5 inches / 13 cm of snow fell and good conditions were still observed.
Meanwhile, on Friday, 30. April, Southwest already reports the start of extreme heatwave, with temperatures in Death Valley up to 110°C / +43°C and according to coolwx.com weather tool, in many places with overcoming of daily temperature records, mainly in California and Oregon.
During the weekend, hot anomalies will spread eastward towards Rocky Mountains and deserts on border with Mexico.
Phoenix already on Friday, 30. April, reported +33,9°C /93°F, while only on Tuesday, 27. April, minimum temperature dropped to +8,3°C /47°F and on Monday, 26, April, maximum temperature reached only +16,7°C /62°F.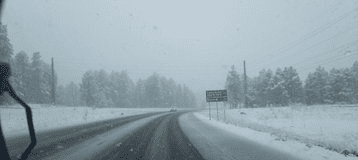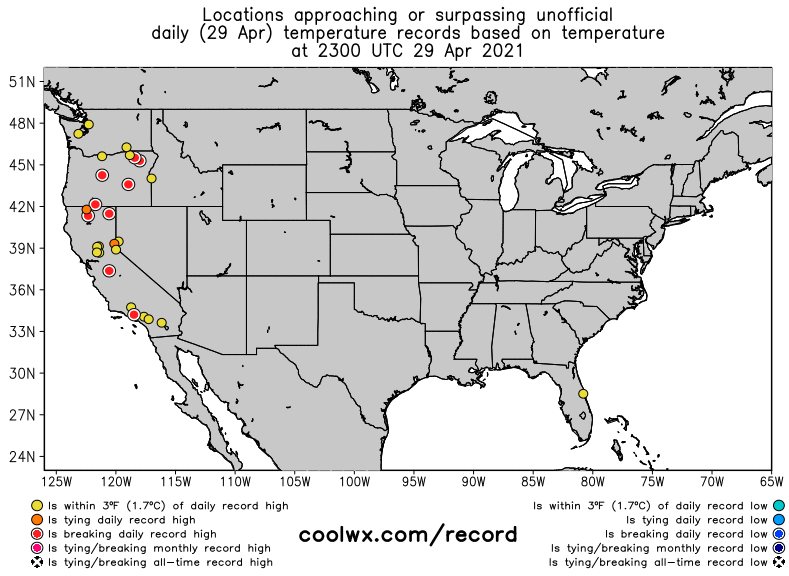 Read more: