Baseball-Sized hails in Oklahoma and Texas demolished everything!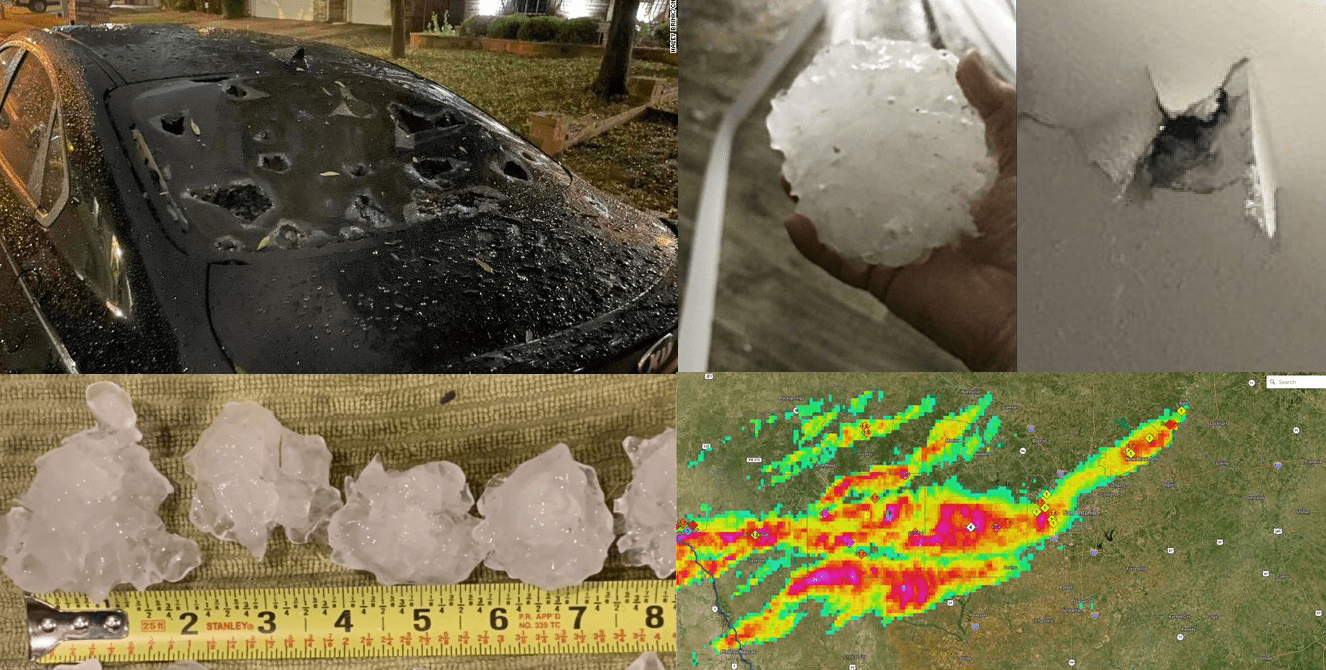 Tornado outbreak / storm round from Wednesday to Friday, 28.-30. April 2021 surprised more than with tornadoes by extreme hailstorm in Oklahoma and Texas.
The worst was situation in Thursday, 29. April around Norman City, Oklahoma, where baseball-sized hailstorm demolished everything what stood in their way. Hailstorm hit too part of Texas, near San Antonio.
Hondo, West of San Antonio, 4 inches / 10 cm hails occurred, informed American meteorologists.
According to Accuweather, 3 inches / 8 cm hails were reported from Laughlin, Edge Mountains or Blue Mound Texas, or 2.75 inches / 7 cm in Blachand, Okalhoma and Aspermont, Texas.
Hailstorm shattering windows and crashing through ceilings, damaging cars and hurt people outside.
Disaster caused damages around $1 billion dollar, according to American media.
Hail has historically been the most costly severe weather hazard in the Dallas-Fort Worth Metroplex, wrote The Washington Post.
In Texas and Oklahoma, the National Weather Service received almost 30 reports of hail greater than two inches in diameter, and 17 of baseball size or larger.
In next period, tornado outbreaks are expected around 5.-6. May, 9.-11. May and 13.-14. May 2021 in central and eastern USA according to our latest forecasts /https://mkweather.com/heatwaves-frosts-and-tornadoes-forecast-for-the-usa-until-15-may-2021//.
Not only hailstorms, but to tornadoes are during these events possible.
Moreover, between 5.-15. May 2021, central and eastern USA hits persisting coldwave with late season frosts thanks to often cold fronts /https://mkweather.com/dangerous-may-frosts-for-the-usa-between-5-15-may-2021-world-map-of-late-frosts-trends-1959-2017//.
According to long-term forecasts, powerful tornado season /https://mkweather.com/hurricane-and-tornado-season-2021-in-the-usa-above-average-expected-thanks-to-la-nina-forecast// and stormy Summer 2021 in eastern half of North America /https://mkweather.com/summer-2021-forecast-for-north-america-hot-stormy-east-and-dry-west/; https://mkweather.com/may-and-mjj-outlook-for-the-usa-from-noaa// are forecasted.
It appears, that in 2021, even worse storms should occur, yet.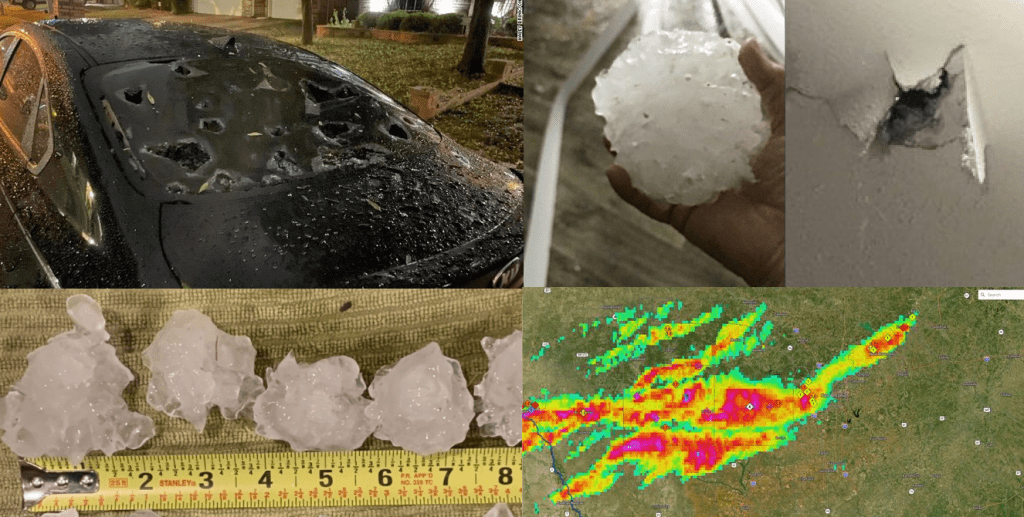 Read more: