Peak of summer in May 2021? Monstrous heatwave in Europe is possible (estimates for hot scenario)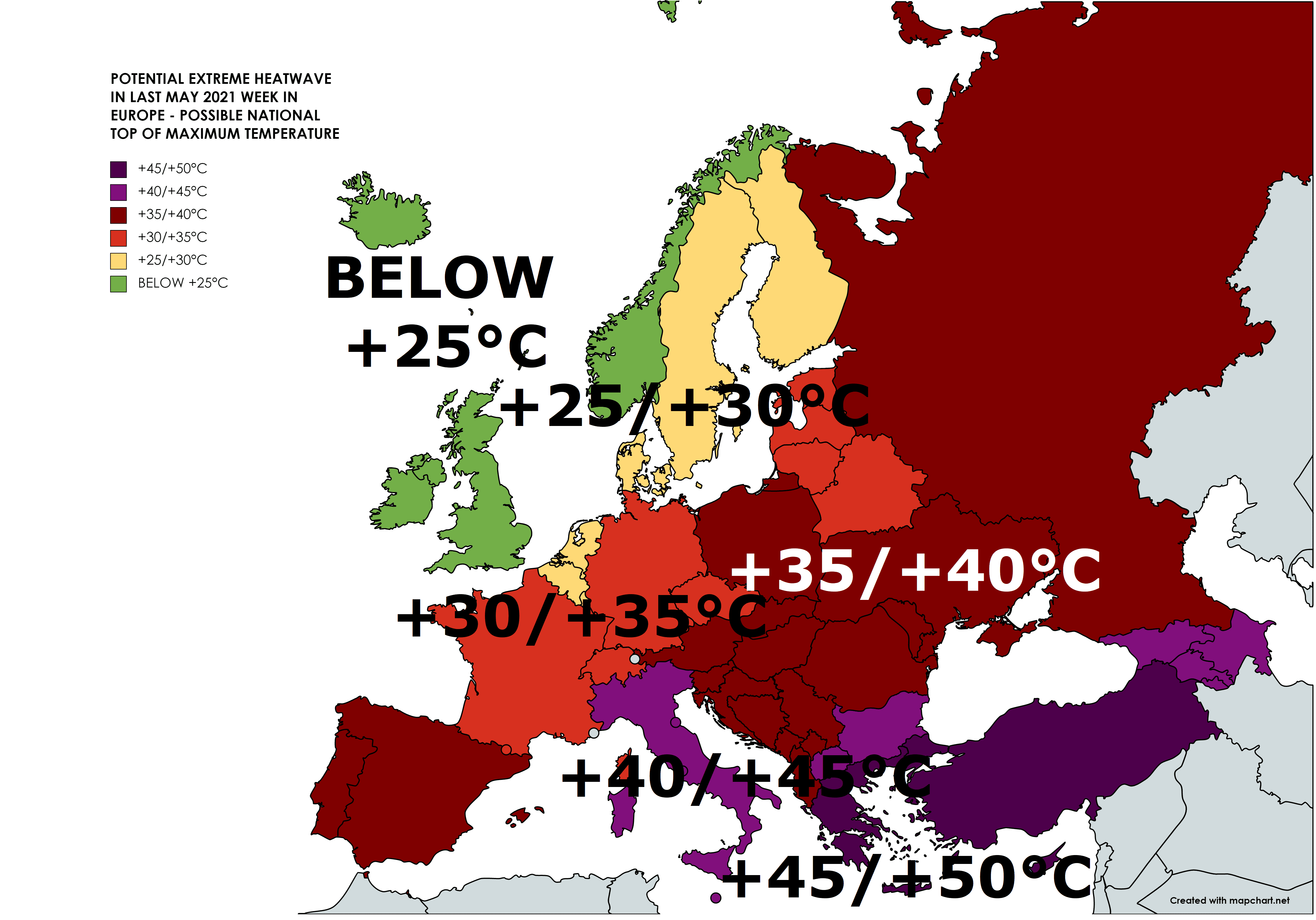 While western and northern Europe should be again colder, without extreme conditions, in southern and eastern Europe it looks for a breaking of all-time May temperature records regionally.
Extreme heatwave is after series of freezing, snowy and stormy spring times forecasted for the 3rd May 2021 decade, mainly the last May 2021 week.
Above Eastern Sahara will be furthermore accumulate extremely hot air (in the first half of May Libya and Egypt reported already +47,0°C) and these anomalous air masses are forecasted to shift already after 23. May 2021 above Eastern Mediterranean, Balkan, Italy, Eastern and Central Europe.
Shorter tropical heatwave with maximum temperatures in the warmest places above +30°C is possible in western and southwestern Europe, too, but the most extreme conditions are predicted for Turkey and Greece, where temperatures in Greece above +45°C, in Turkey +48°C should surprise.
In southern Balkan, +40°C should be measured and in East-Central Europe and Ukraine supertropical +35°C is possible.
Extremely hot weather should hit Belarus and Baltic countries, too, similar as southern edges of Scandinavia, with tropical, in north summer temperatures.
The coldest appear to be British Islands, Norway and Iceland, with persisting blocking circulation pattern and airflow from the Arctic.
Forecasts should regionally change yet – questionable are mainly so high temperatures in Poland, Slovakia, Austria or Hungary, because in some countries +35,0°C and more in May were never seen, yet.
Similarly, in Eastern Mediterranean, or southeastern parts of Europe, Saharan air should bring unexpected peak of Summer 2021 already at the end of May 2021, regionally.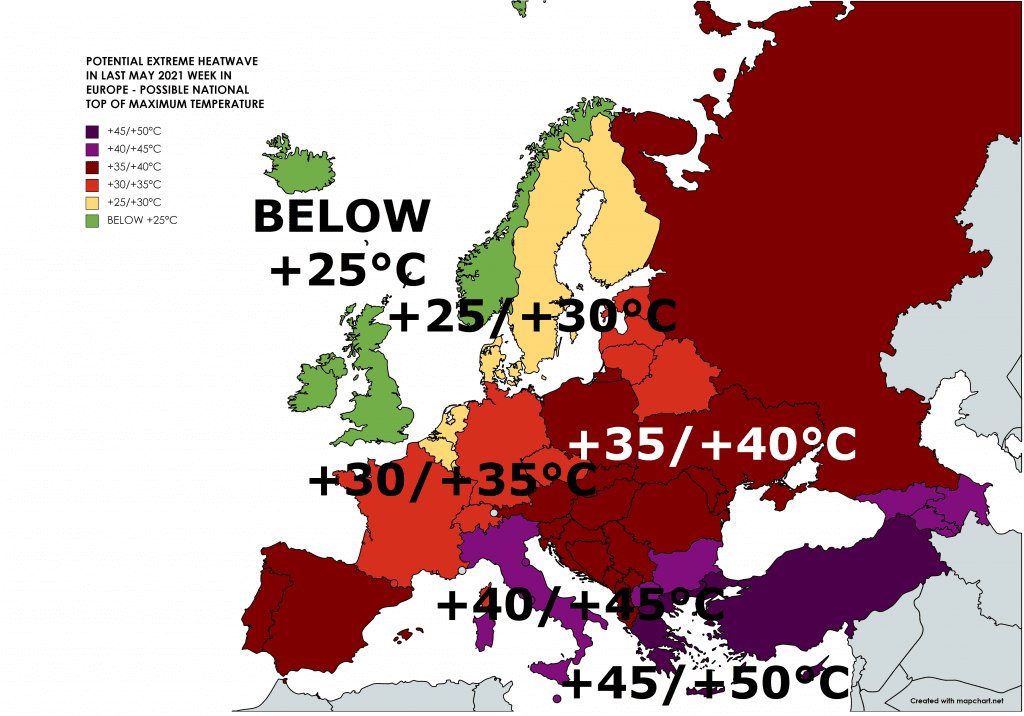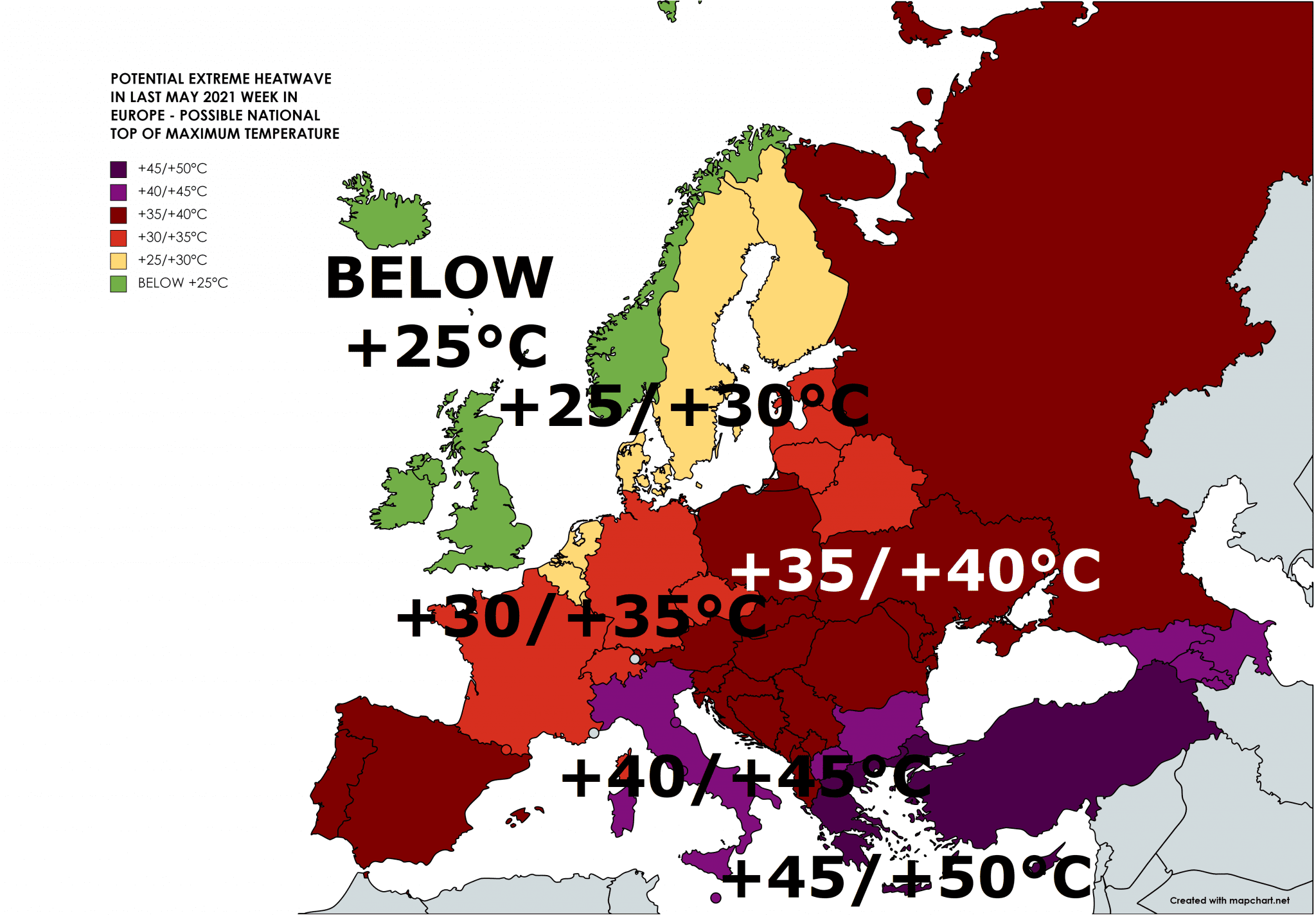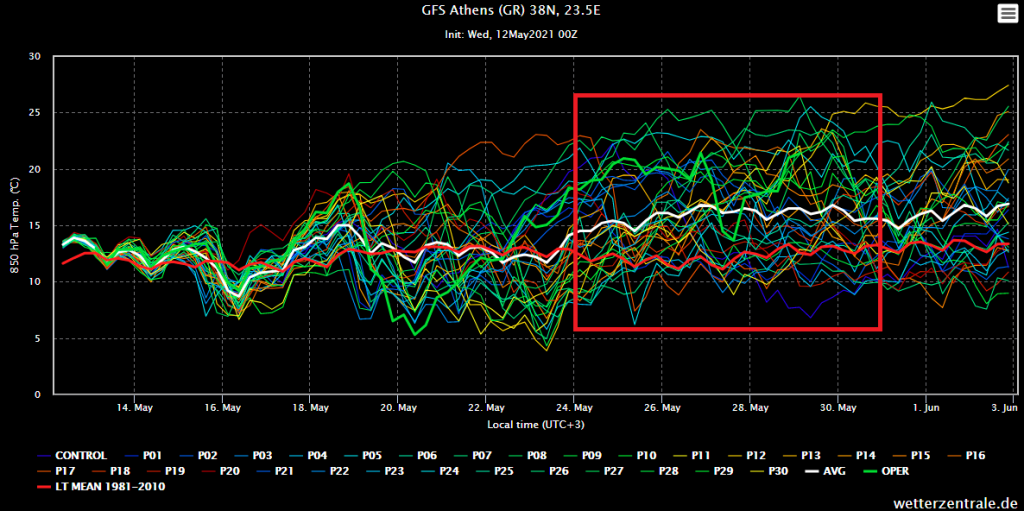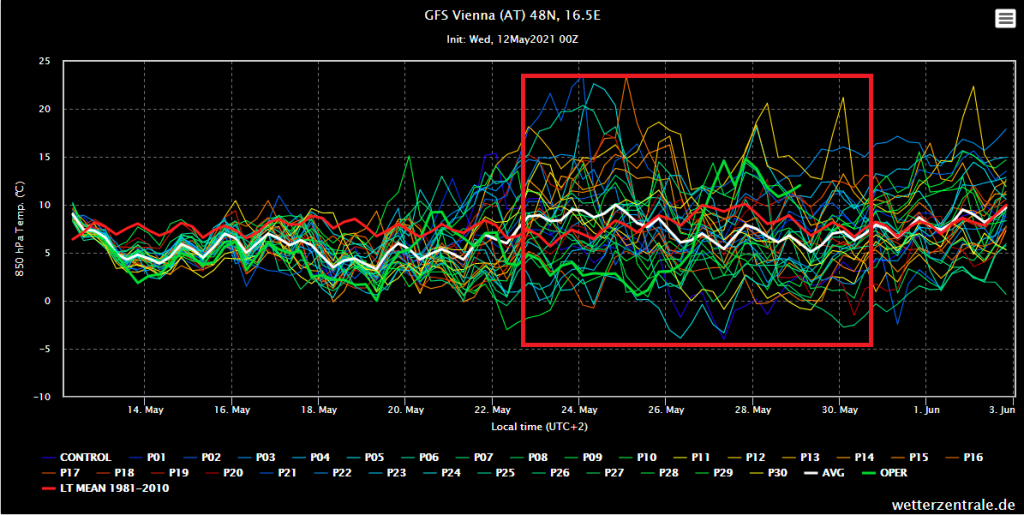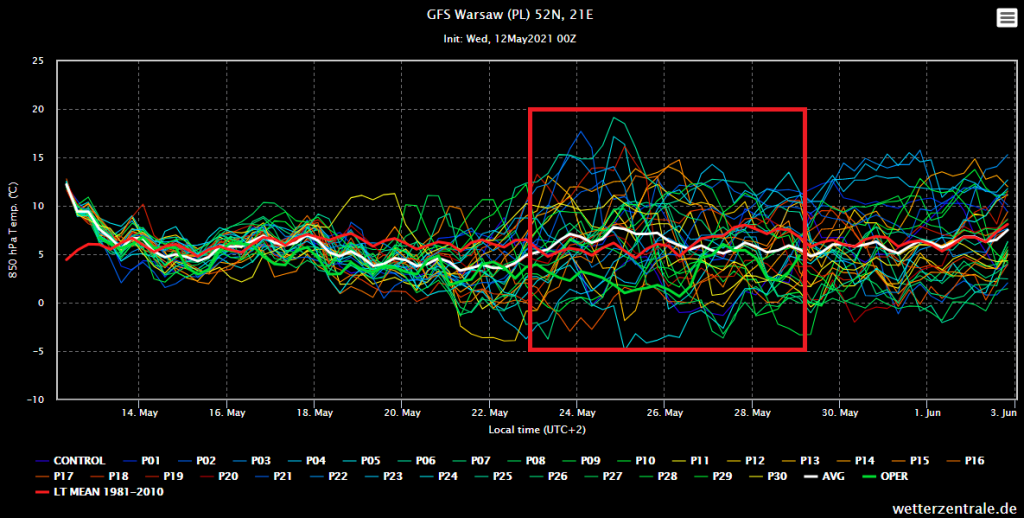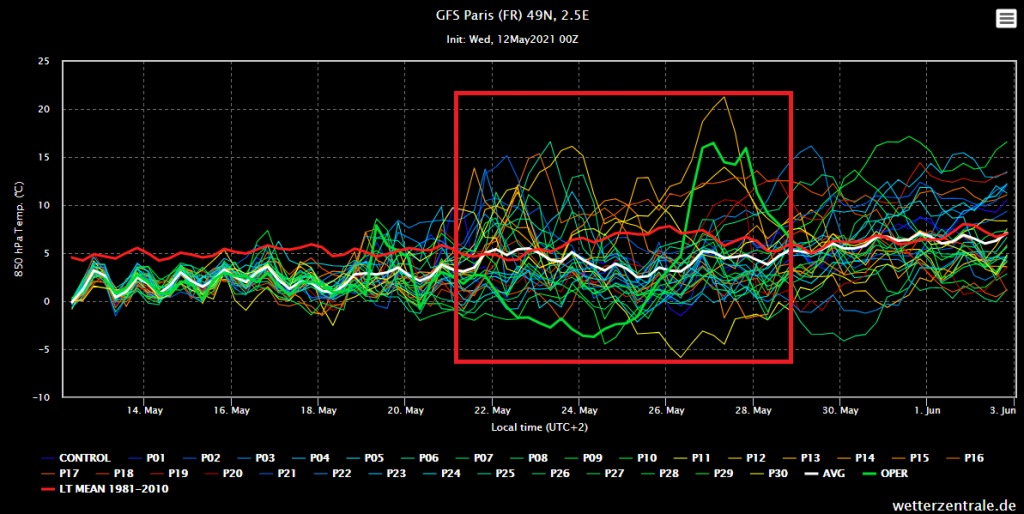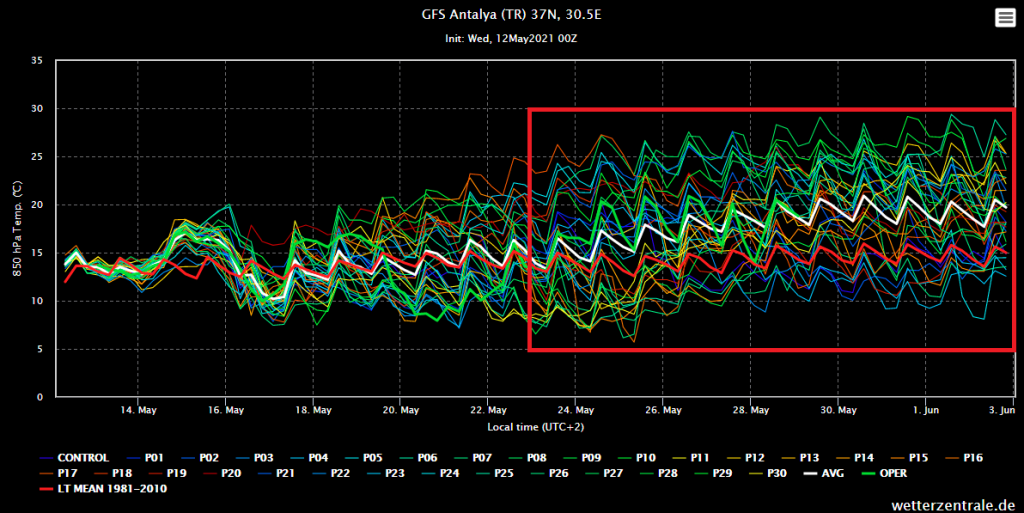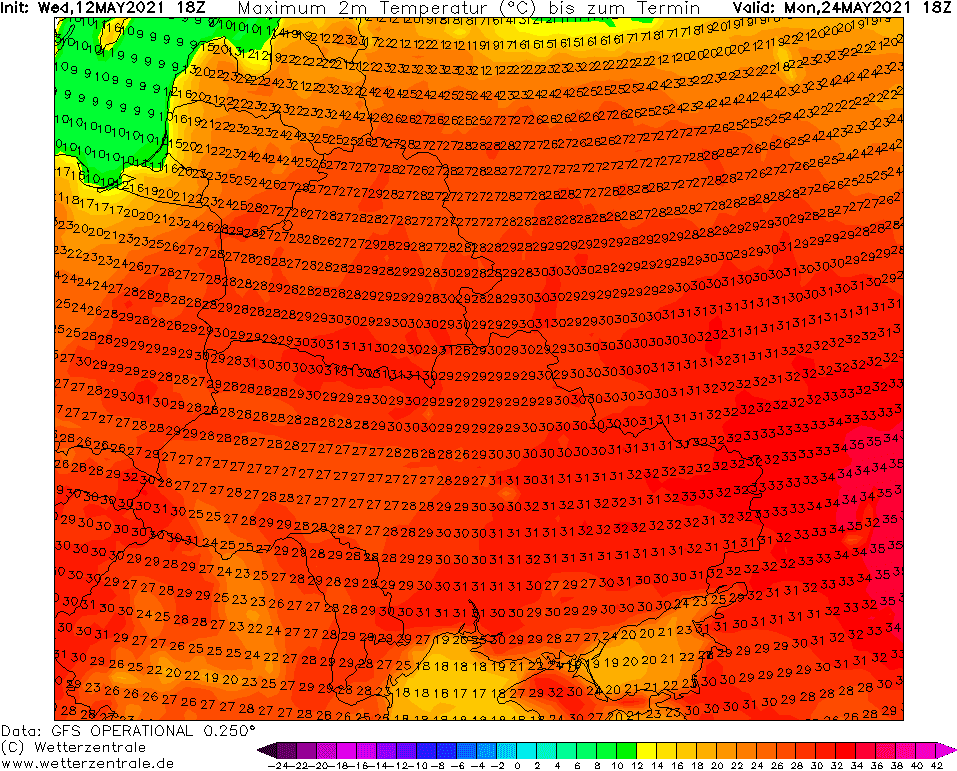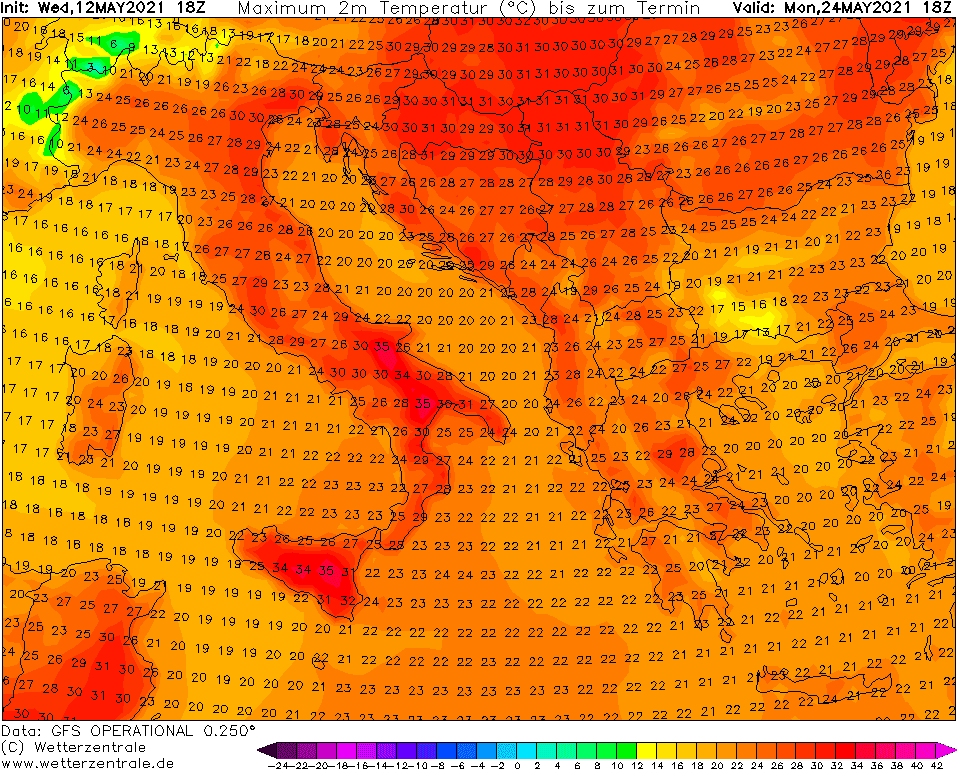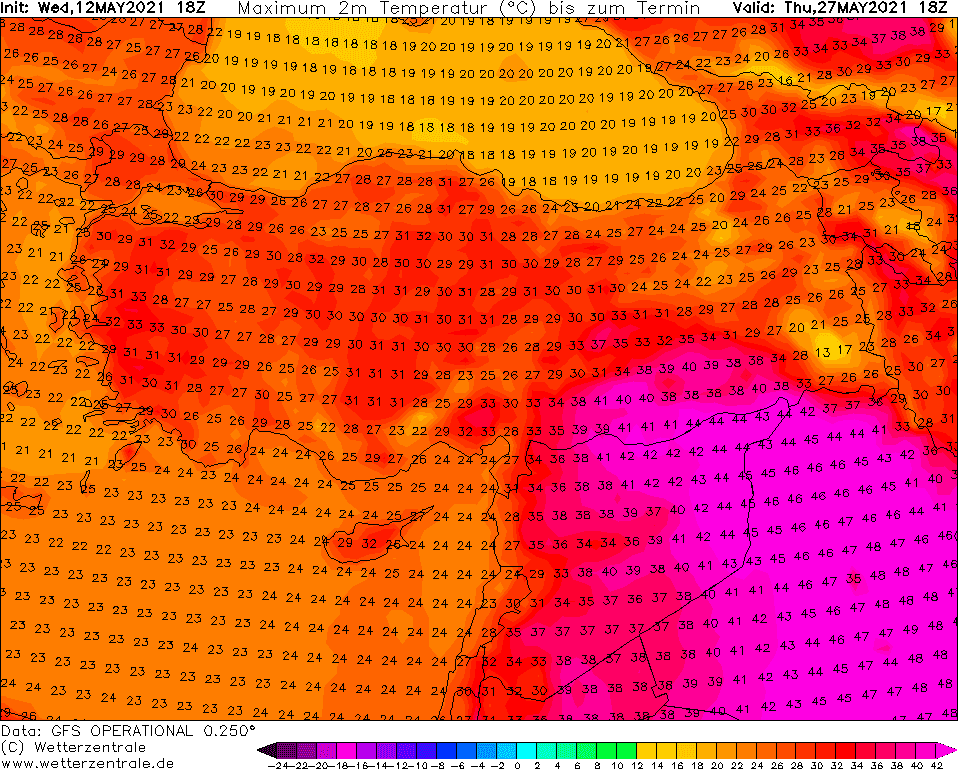 Infographics: wetterzentrale.de
Read more: