GFS: Risk of +35°C temperatures at the end of May 2021 in Central, Eastern Europe, Balkan, +40°C in Italy, Greece and +45°C in Turkey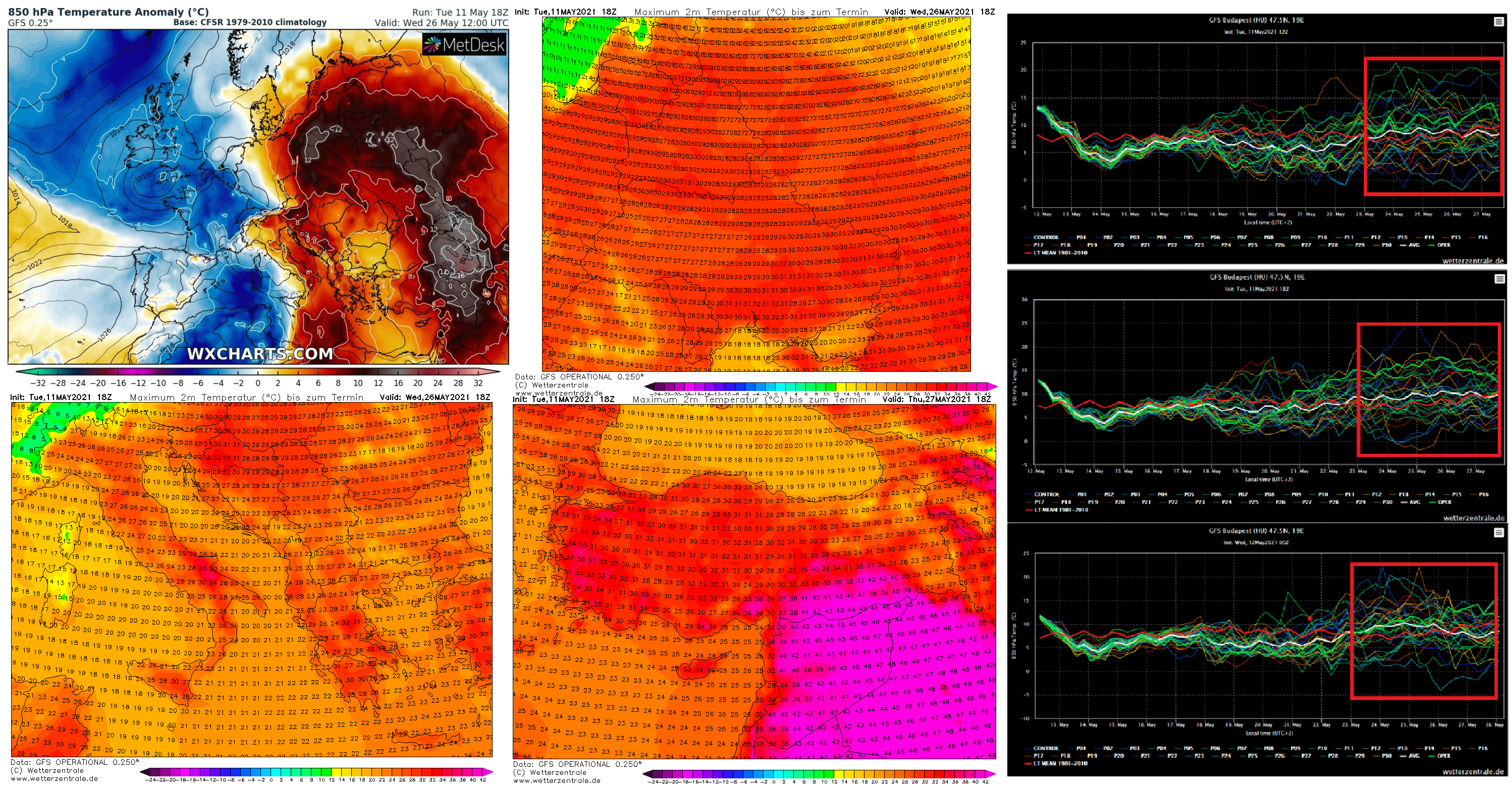 After severe storms /https://mkweather.com/european-monsoon-is-here-2-weeks-with-severe-storms-heavy-rains-hails-winds-lighting-and-tornadoes-in-outlook//, the next round of heatwaves should hit least eastern half of Europe at the end of May 2021.
After current heatwave /https://mkweather.com/europe-after-tropical-heatwaves-from-scandinavia-to-mediterranean-extreme-storms-344-mm-24-h// is forecasted to come even stronger, possibly record heatwave at the end of the Spring 2021, which should surprise with extremely high temperatures, in East-Central, Eastern Europe and Balkan up to +35°C, in Italy and Greece up to +40°C and in Turkey up to +45°C, in desert regions maybe +48°C!
All runs of GFS see a possibility of significant increase of temperature in the region mainly between 23.-28. May 2021.
For temperatures +35°C, T850 hPa +18°C will be needed, for +30°C, +13°C in 850 hPa is enough near clear and calm weather.
Meanwhile, in northern and western Europe any change – maybe heatwave shortly hits Portugal, the Spain and France and too southern Scandinavia, but northwestern Europe should stay still very cold, with very cold Spring 2021 statistics /https://mkweather.com/a-big-european-circulation-anomaly-in-2021-totally-oppositely-such-as-in-the-world-and-showing-what-climate-change-should-bring-until-2100/; https://mkweather.com/245c-in-iceland-signalizes-extremely-cold-conditions-until-early-summer-2021-in-n-w-europe-year-without-spring//.
Cold and stormy weather from western Europe probably will quickly shift into eastern and southern parts of the continent in last May 2021 days and early Summer 2021, therefore European monsoon will very probably after extreme heatwave continue.
Until 23.5. (such a start of possible heatwave) is 10 days, yet, therefore, we will update forecast, yet.
Infographics: wxcharts.com, wetterzentrale.de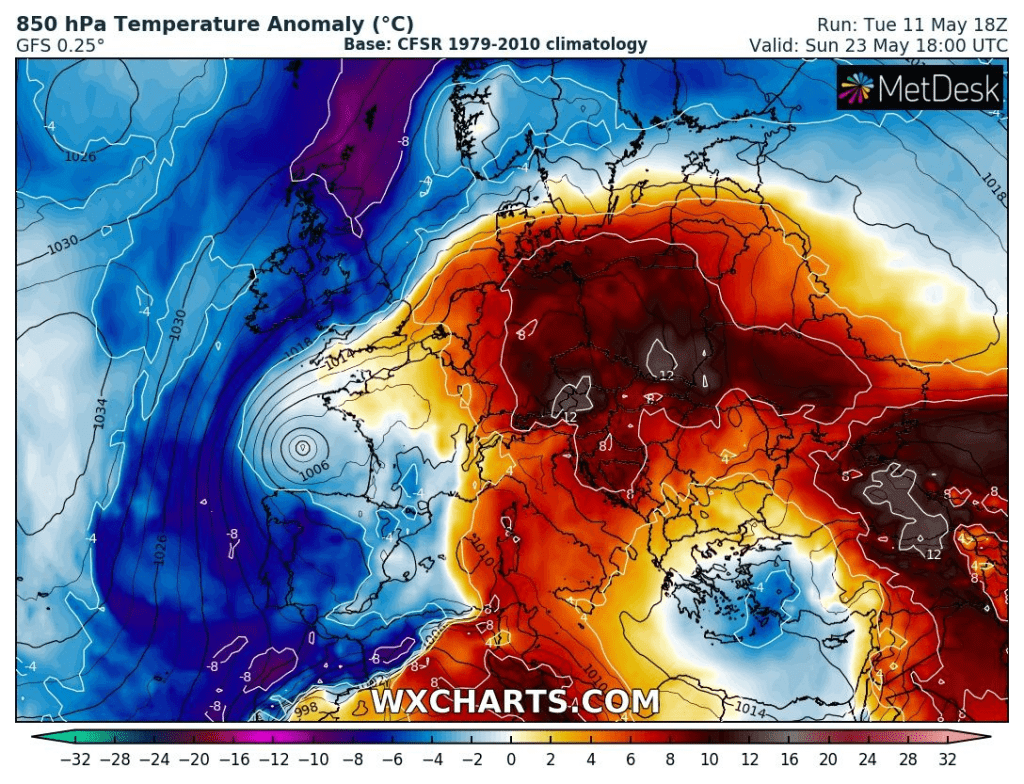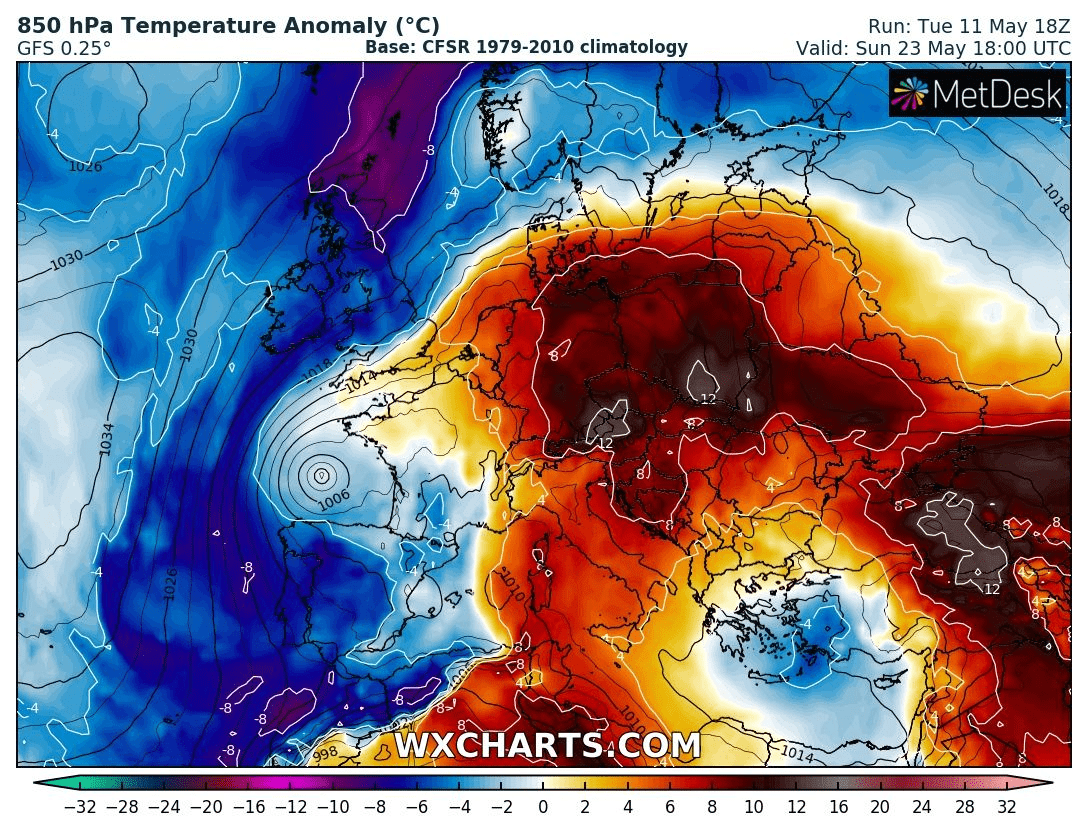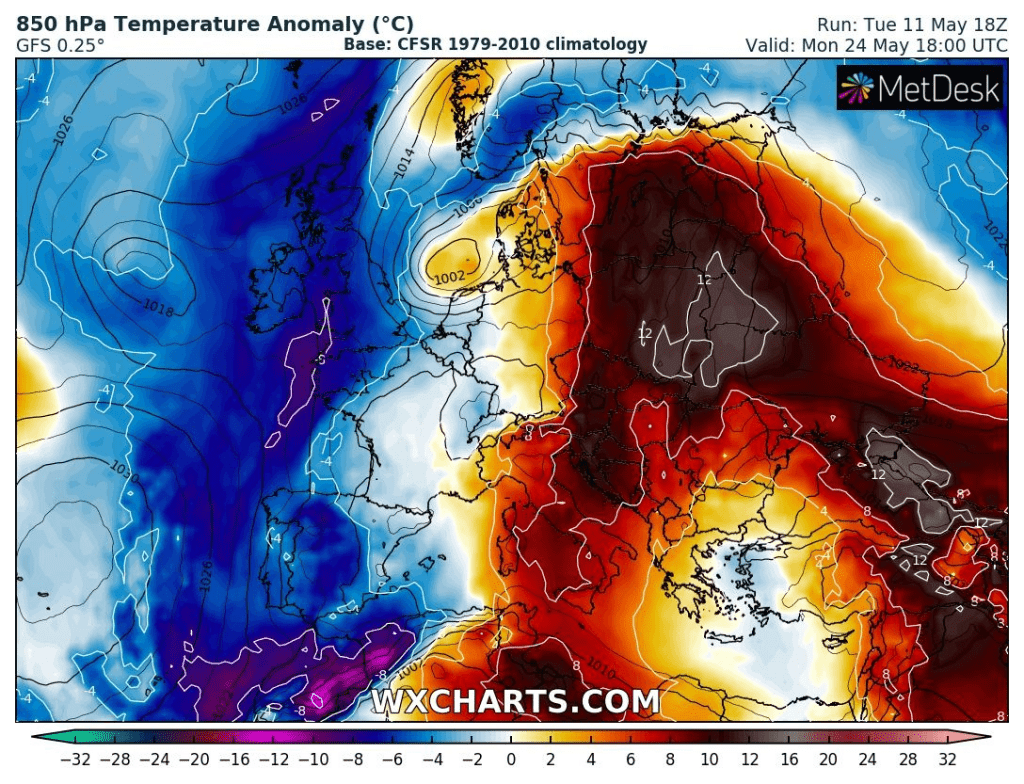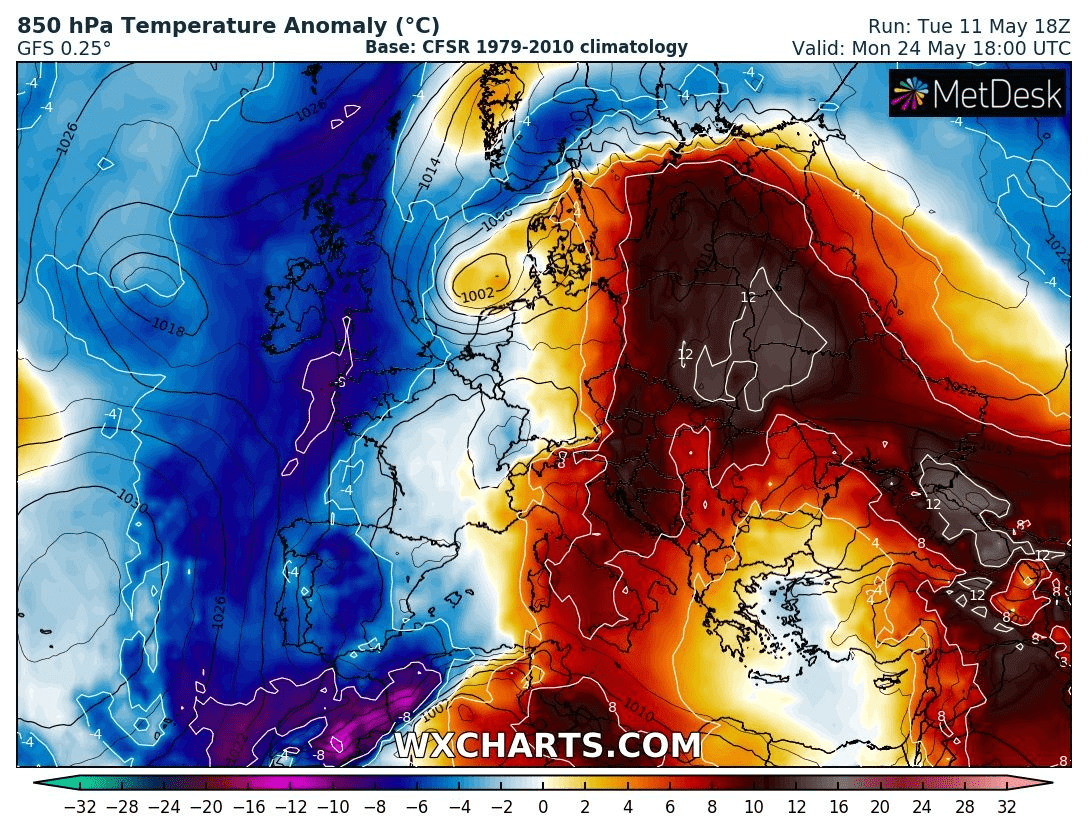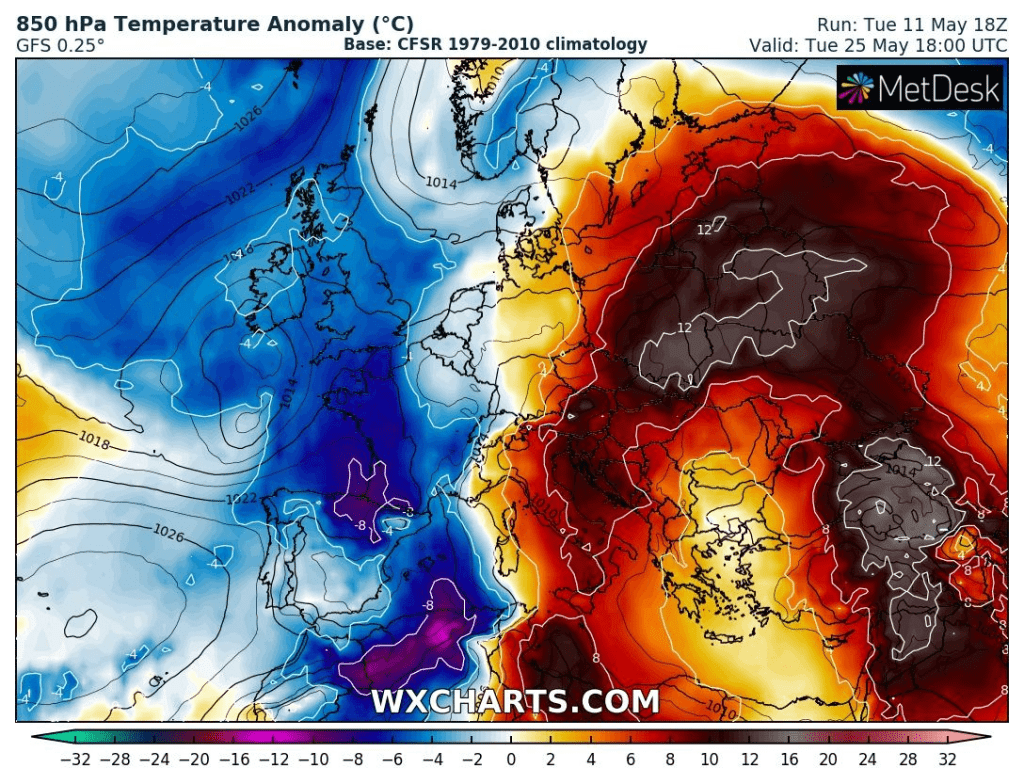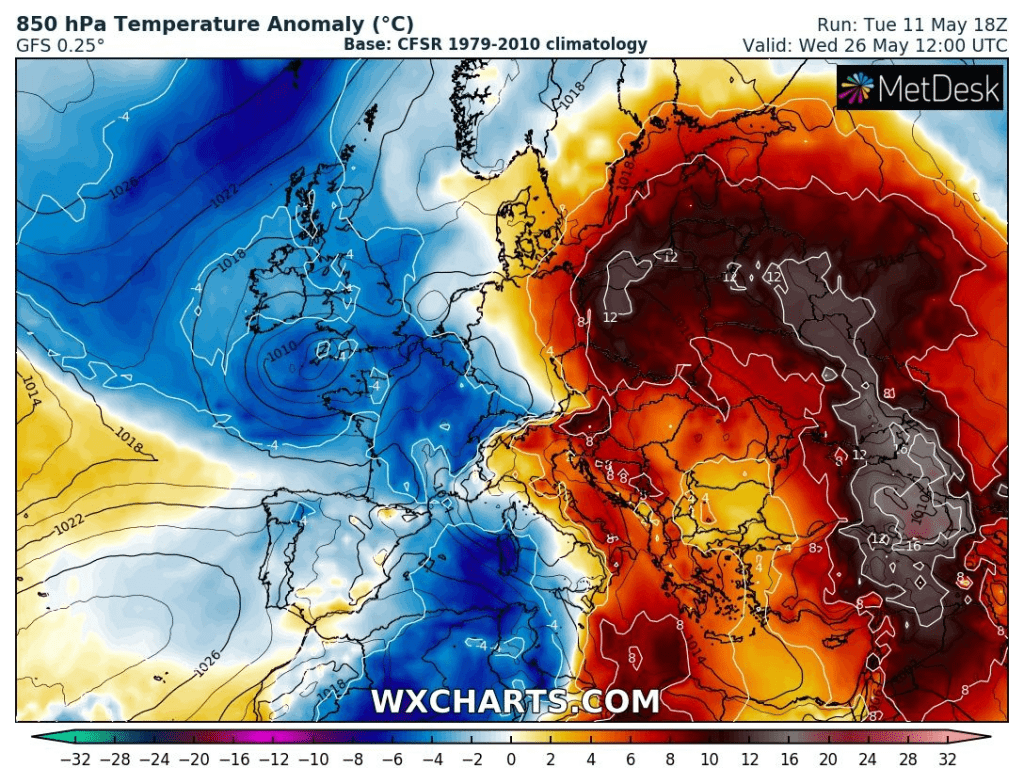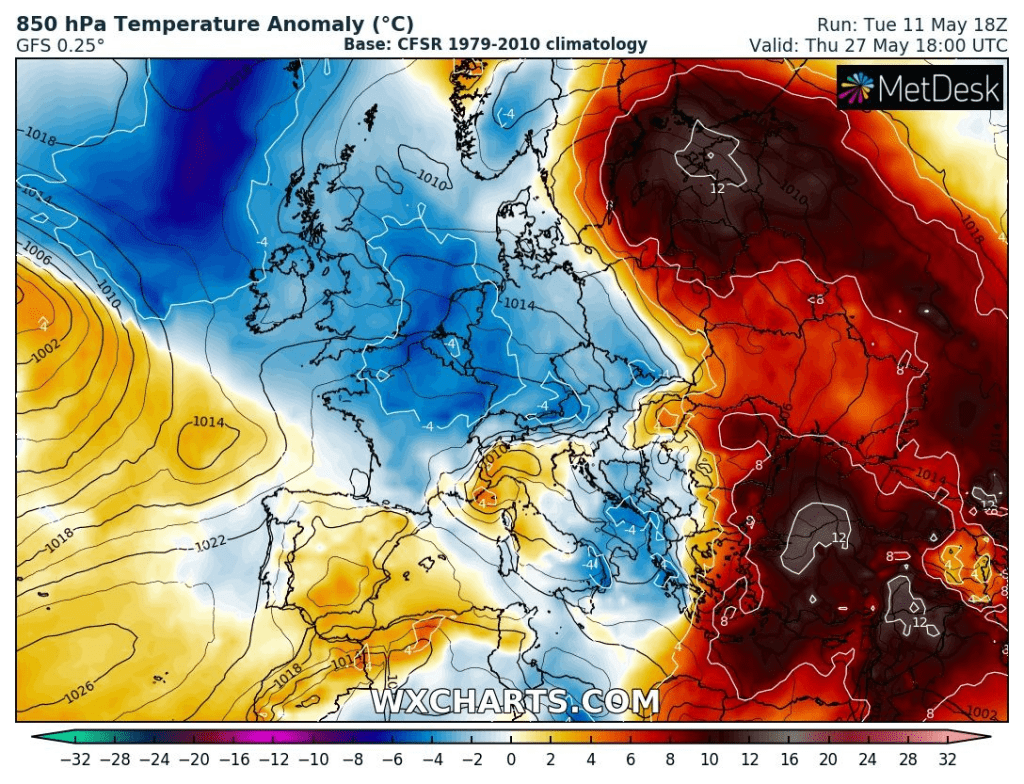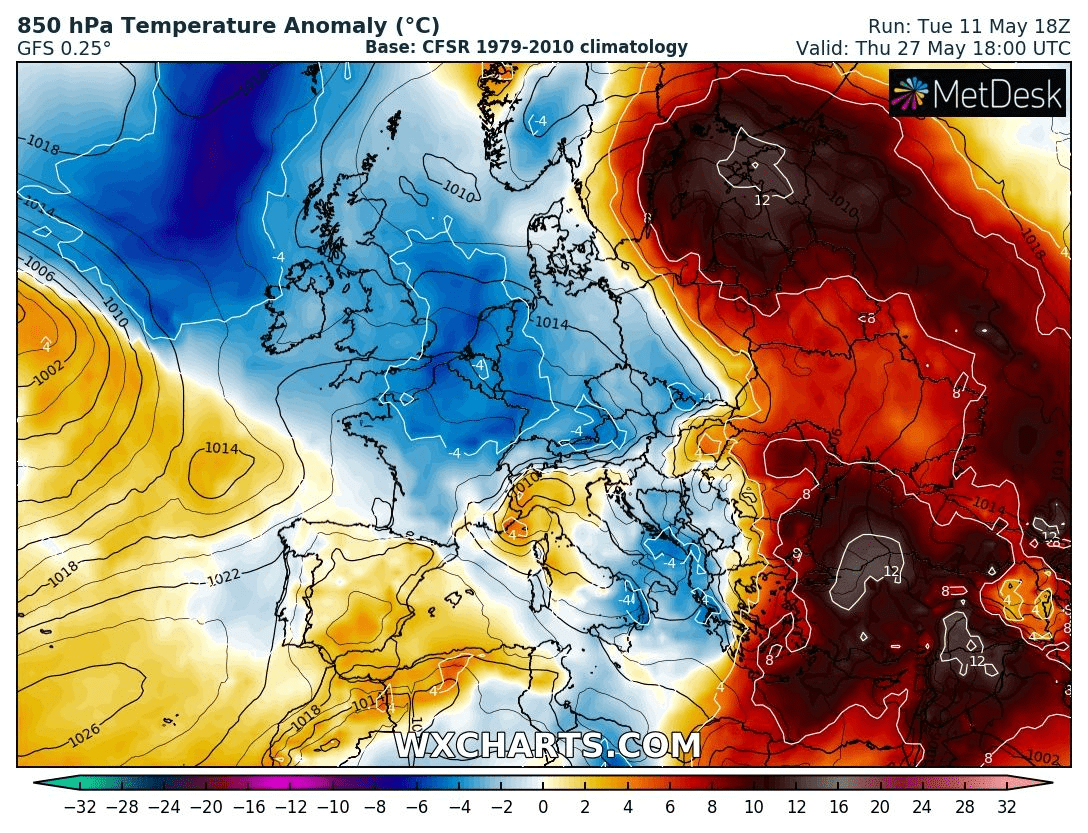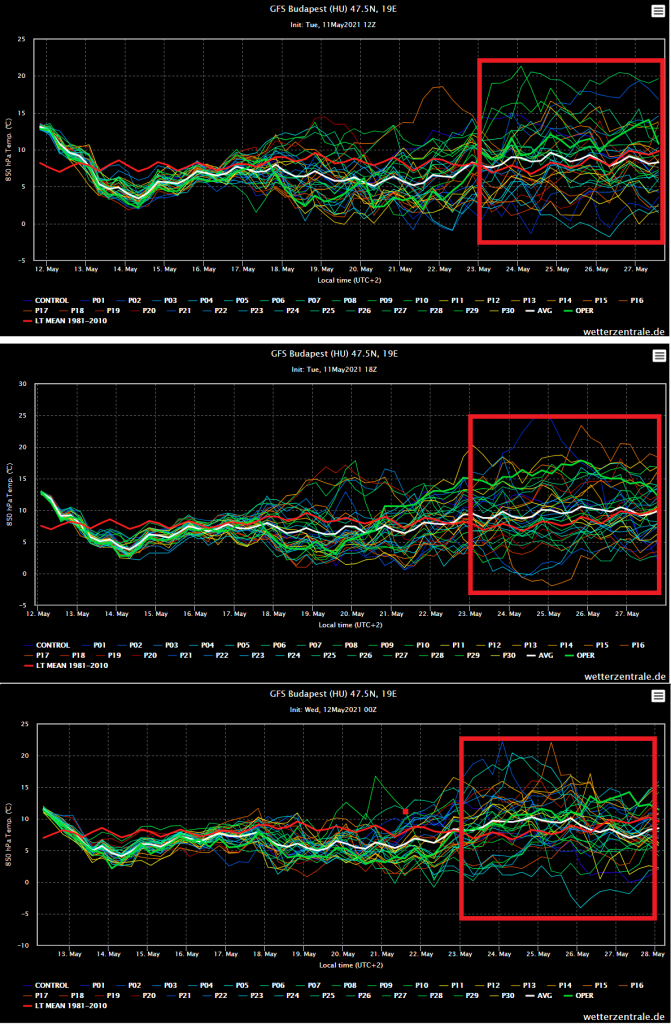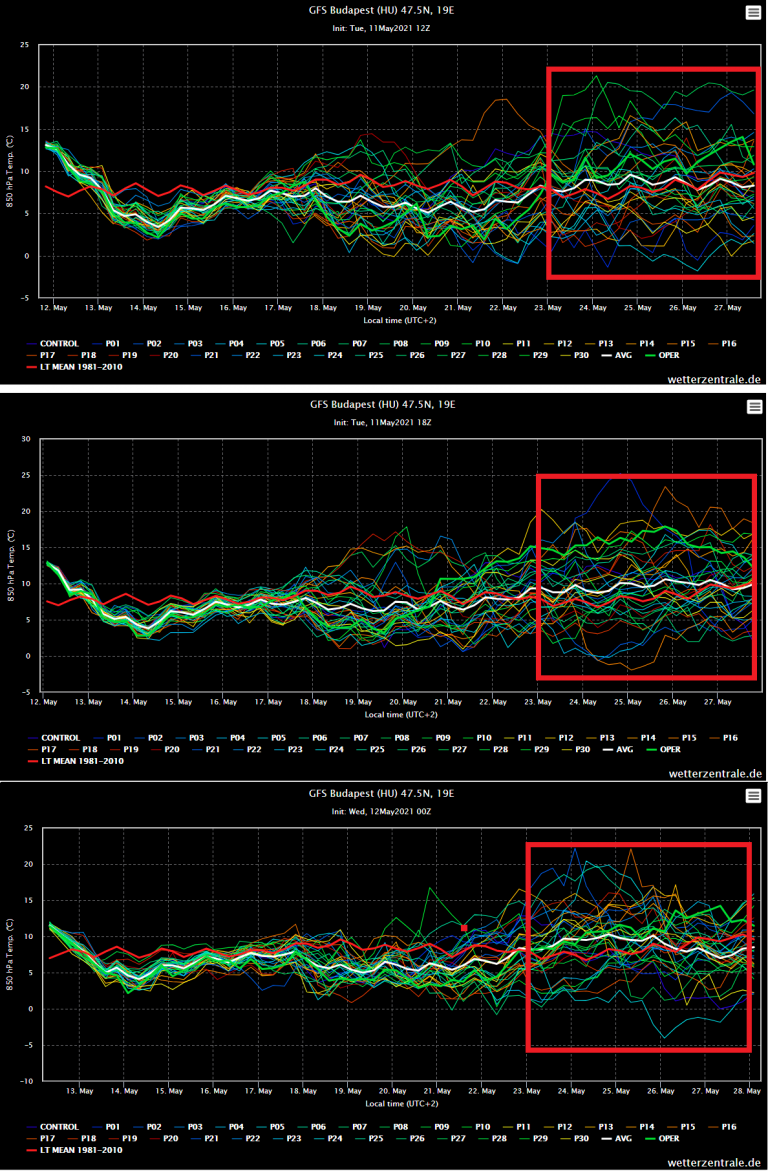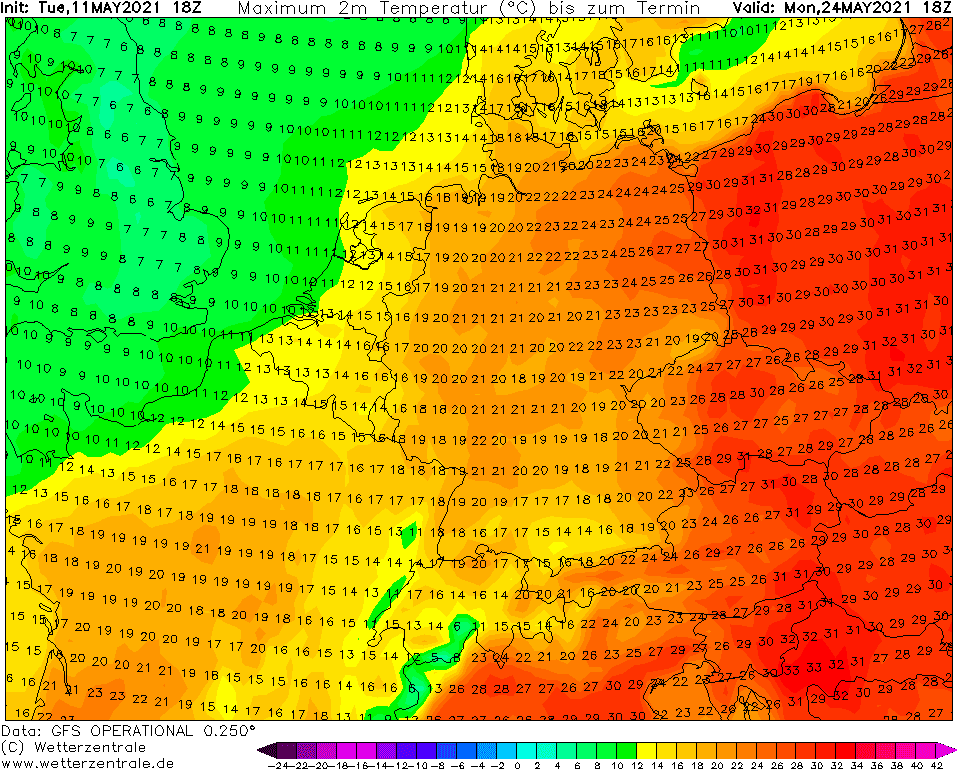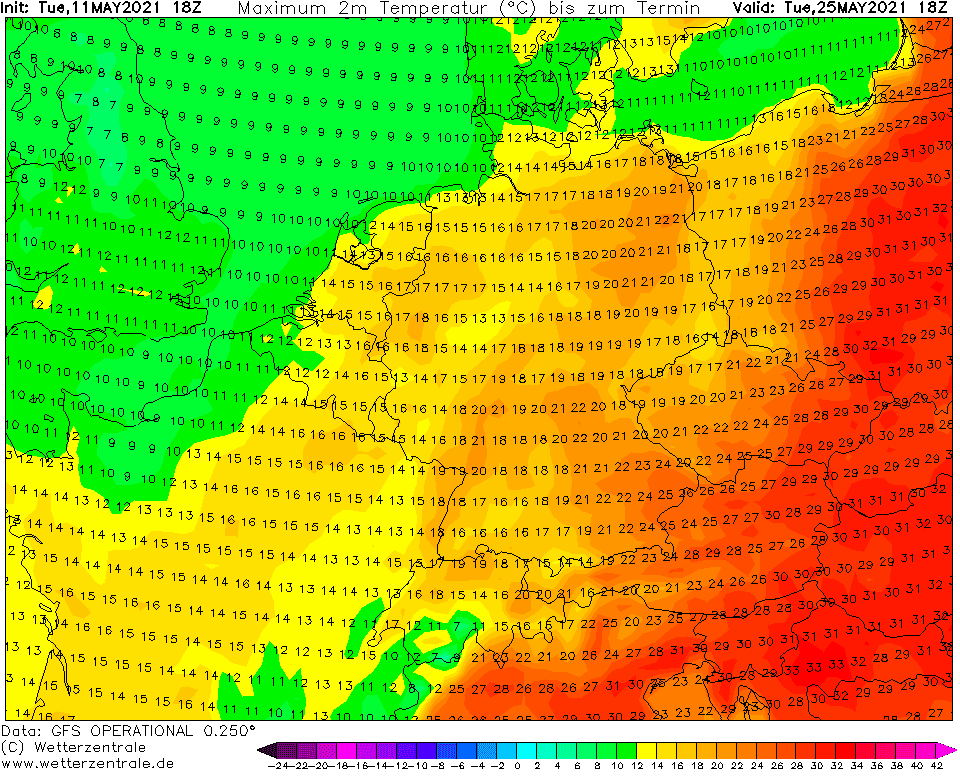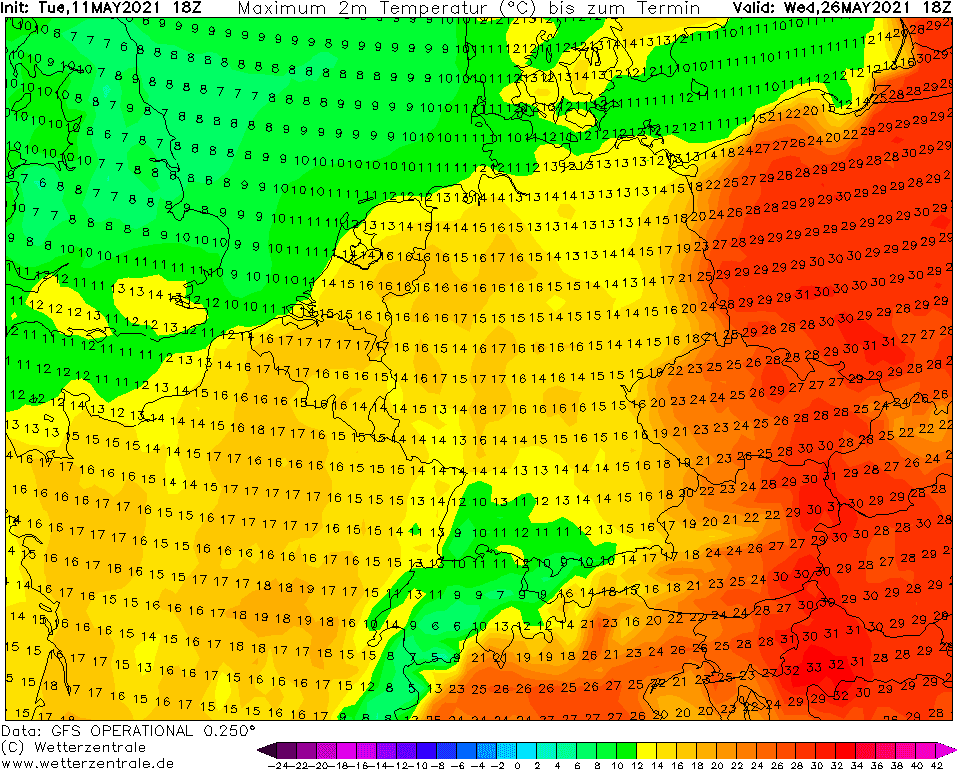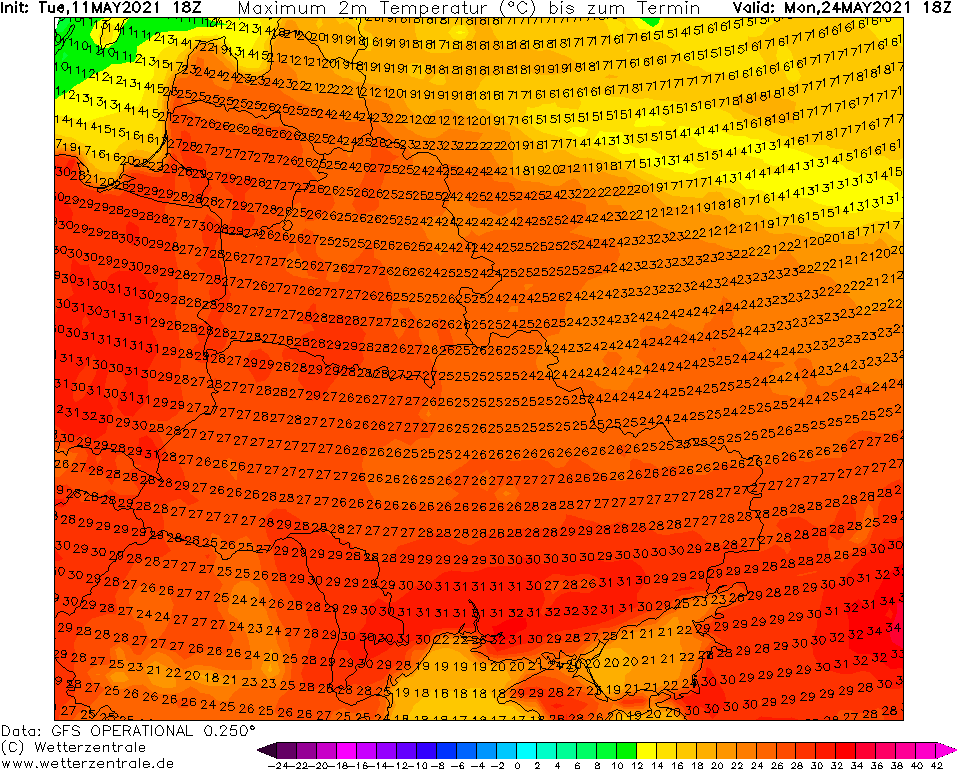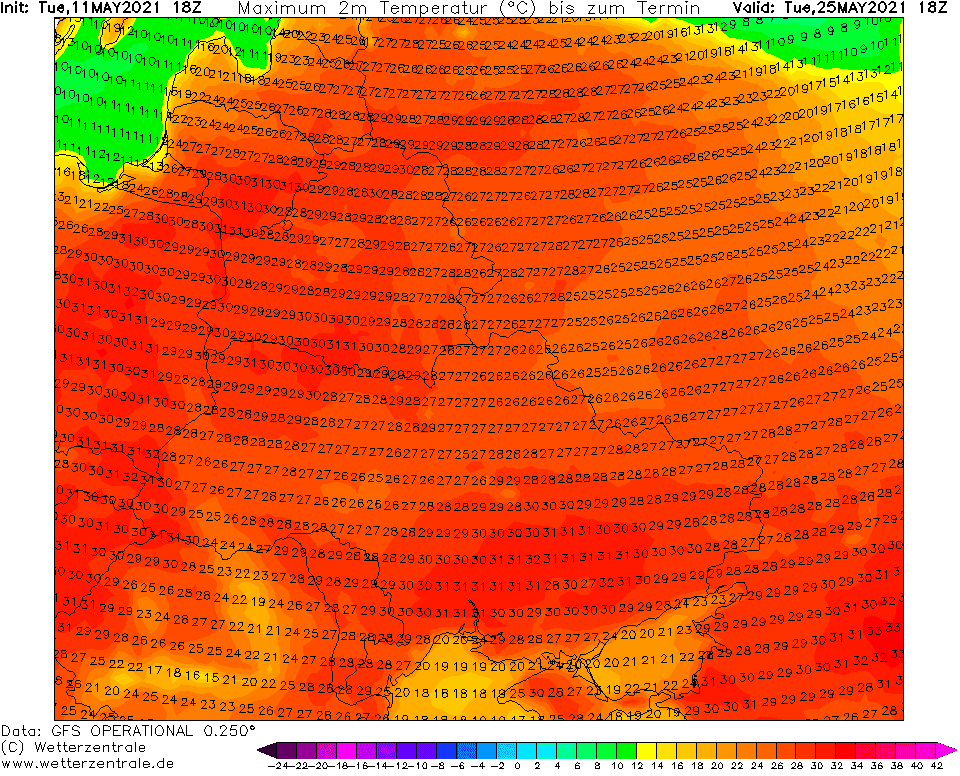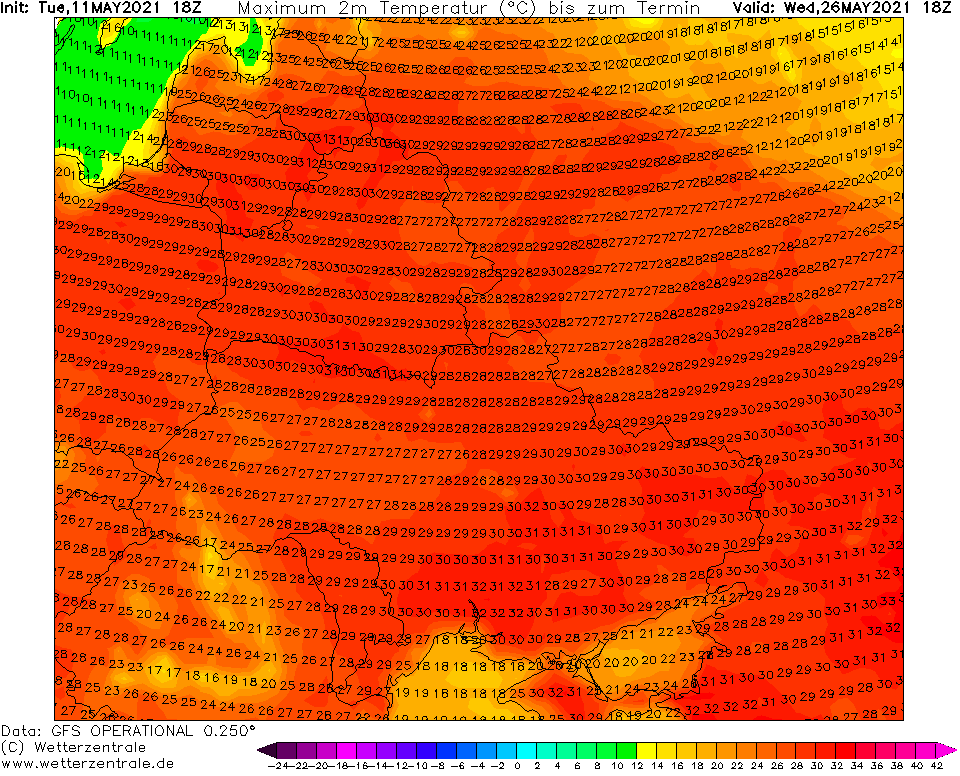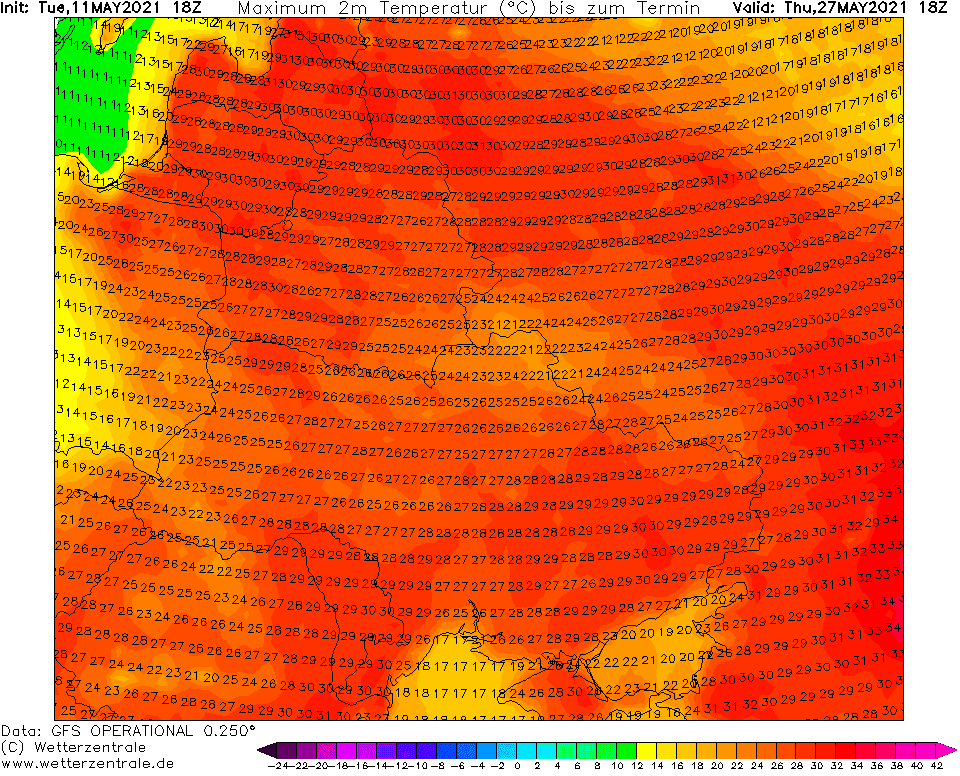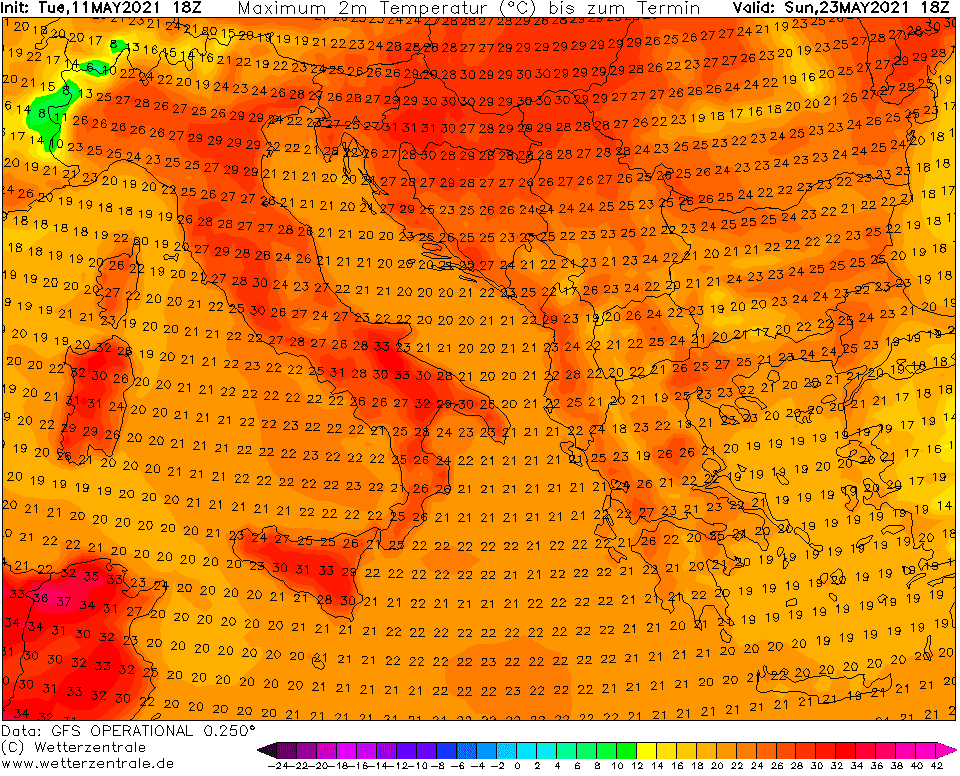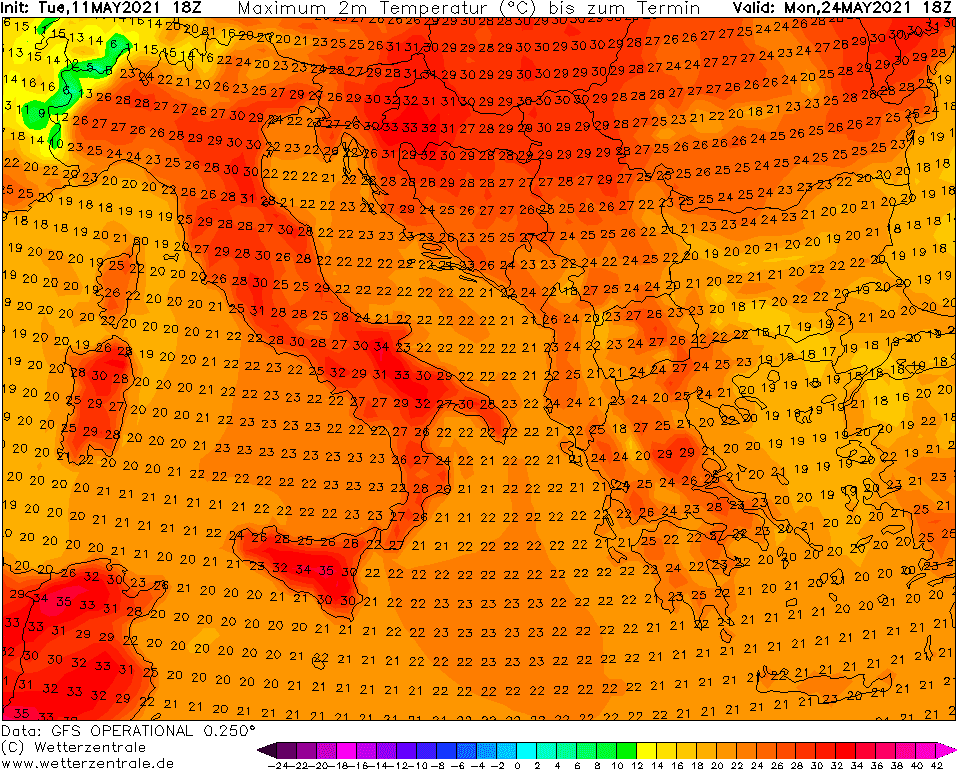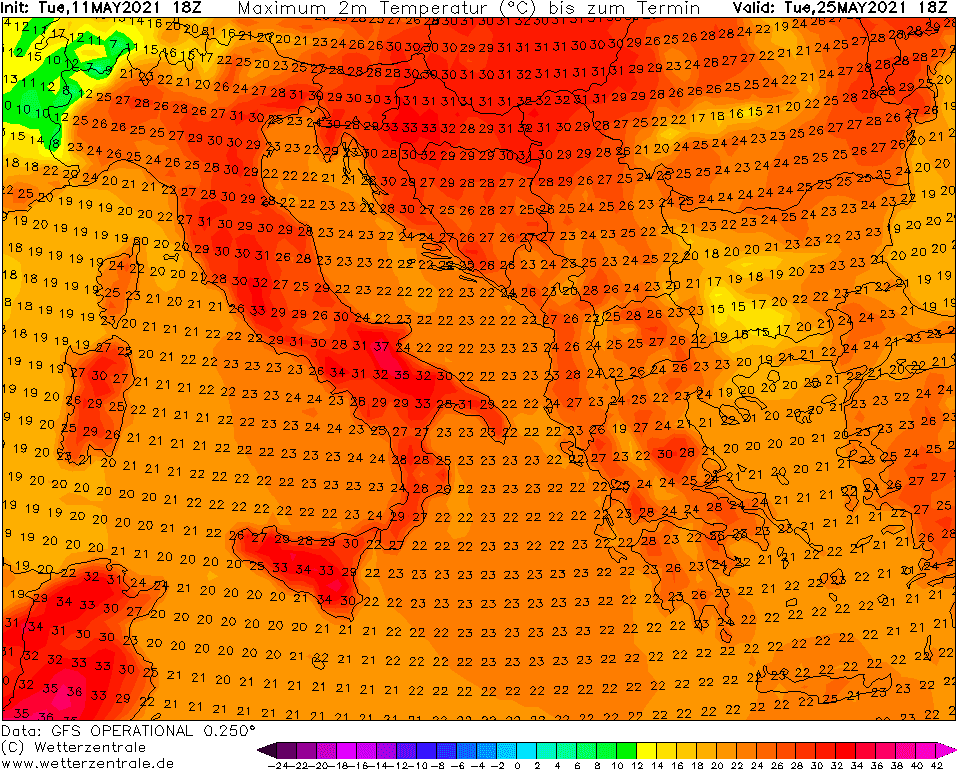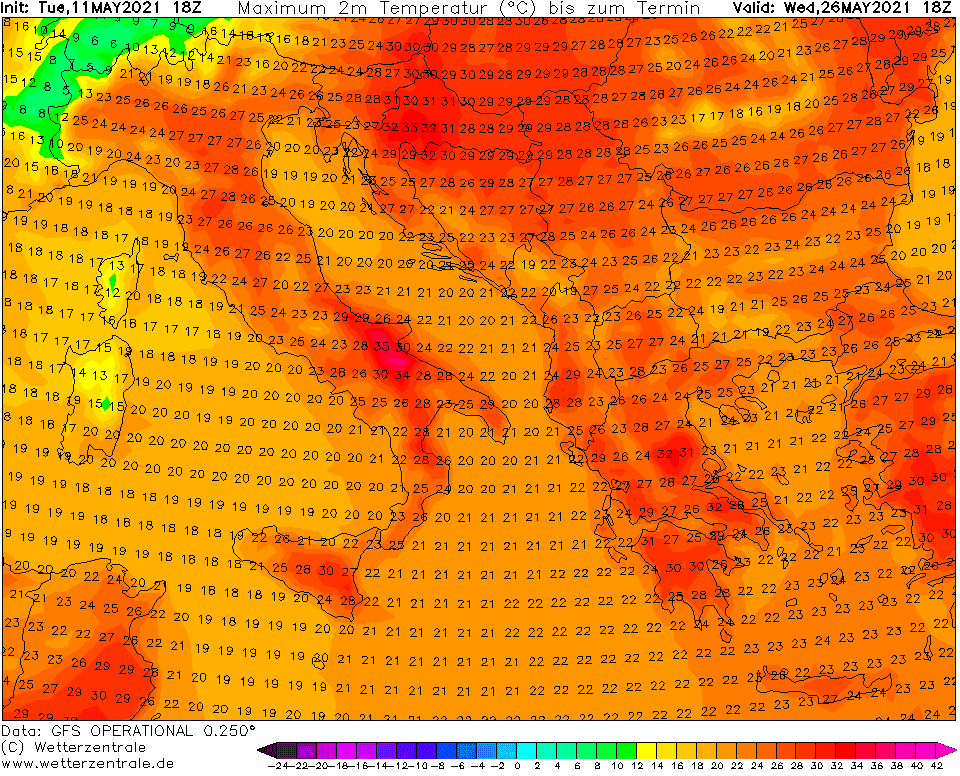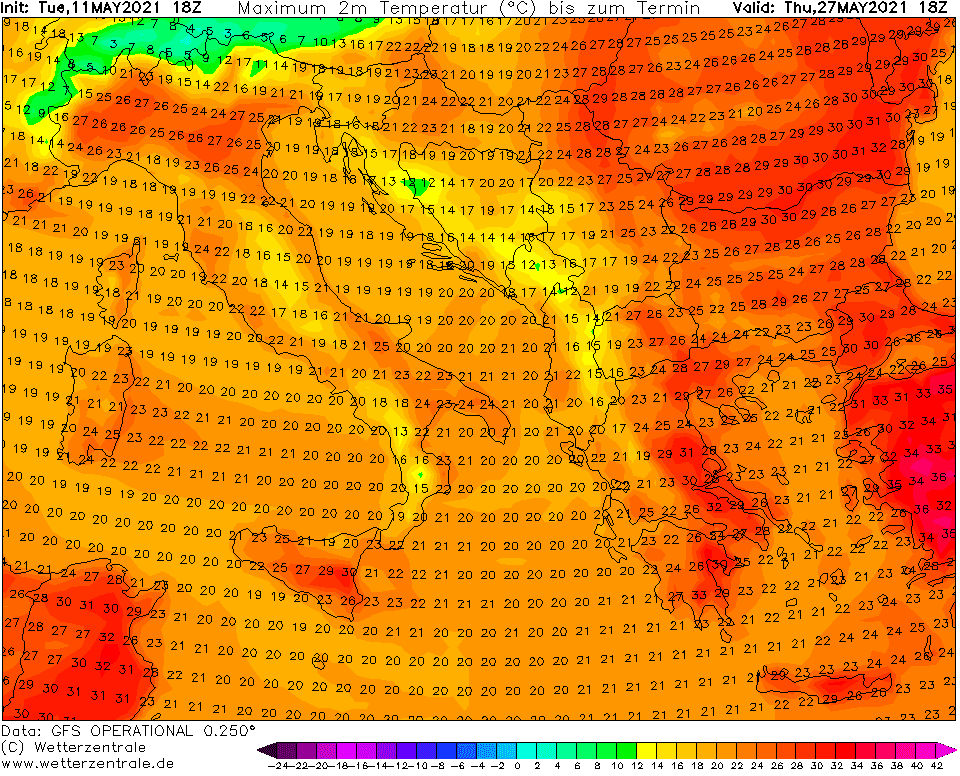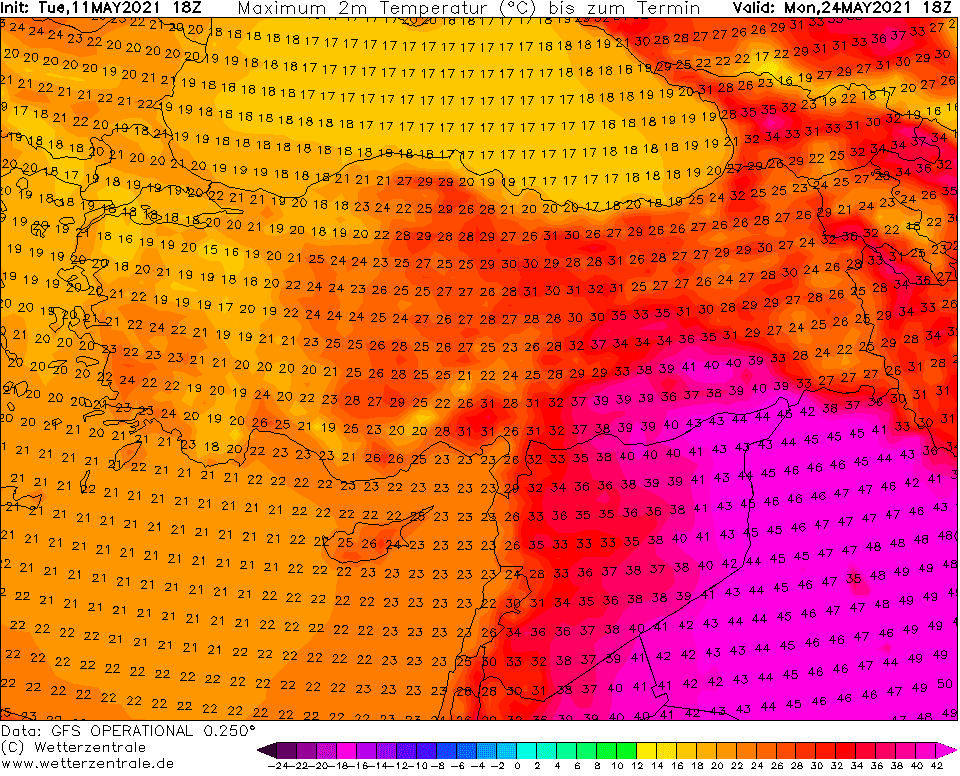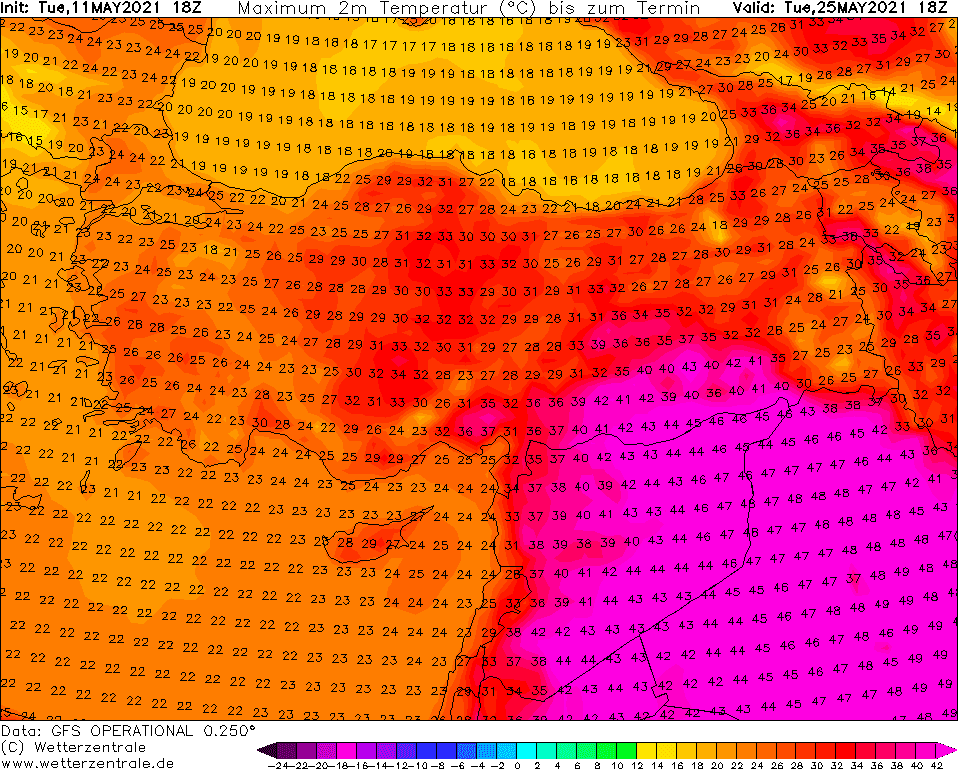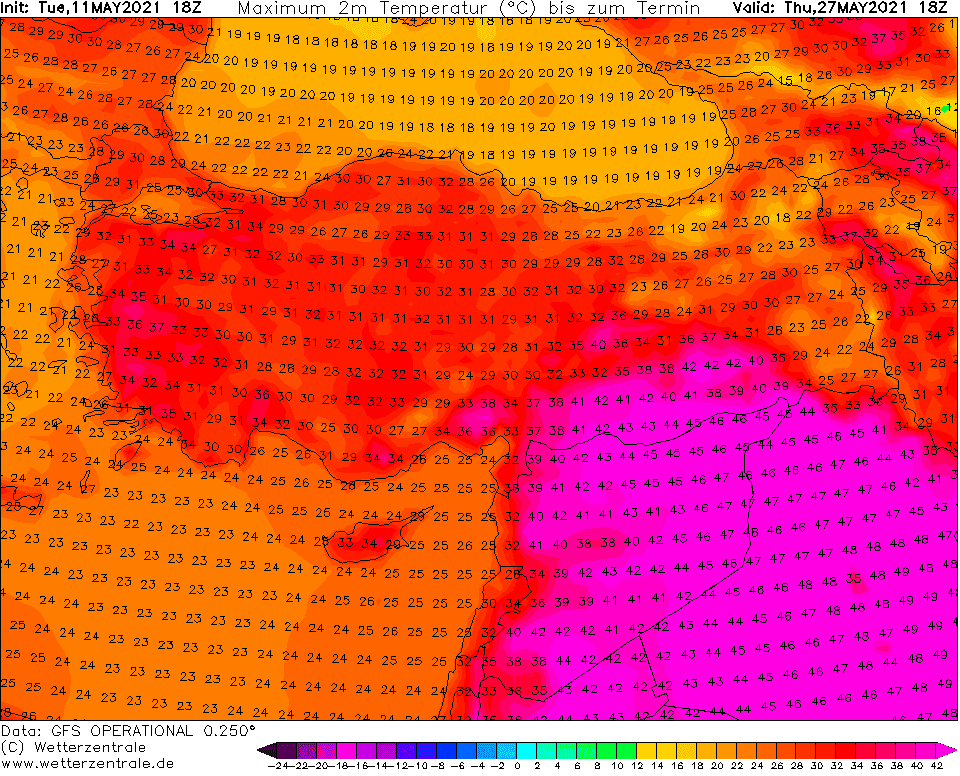 Read more: