Coldwave in the USA is bringing snow and frosts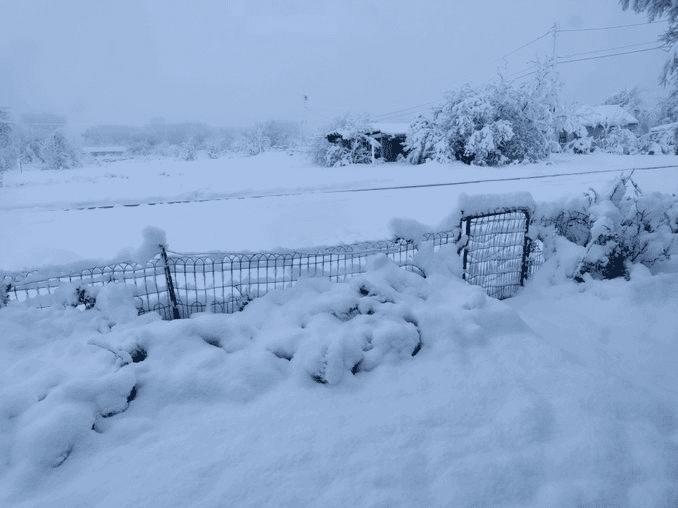 Heatwave in western USA, but very cold late-spring conditions in central and eastern USA. This is reality around 12. May 2021 in the USA, with the next round of snowing in Colorado and Wyoming and frosts up to 21°F / -6,1°C in Great Lakes region (International Falls).
Such we have forecasted in previous article /https://mkweather.com/frosts-and-snow-still-bother-the-usa//, coldwave will shift into southern USA until Friday, 14. May 2021, with potential of devastating frosts and ground frosts in sensitive plants.
Snowing in Rocky Mountains is in September or May not very rare, but if snowfall occurred in summer, it should be considered such a big anomaly. We will see, what will La nina cause with weather during the next months.
Year 2021 is thanks to La nina colder in central USA such as long term average, so far, according to ESRL composites /https://mkweather.com/a-big-european-circulation-anomaly-in-2021-totally-oppositely-such-as-in-the-world-and-showing-what-climate-change-should-bring-until-2100//. Cold anomalies are observed in Alaska, western and central Canada, too.
Moreover, stormy Summer 2021 is in central and eastern USA forecasted, what should mean colder, stormy June with tornado outbreaks in eastern USA, while in western USA, deadly heatwaves, drought and wildfires will threaten large regions /https://mkweather.com/wildfire-forecast-for-the-usa-2021-10-millions-acres-burned-the-next-extreme-season-western-usa//.
However, it is possible that colder weather hit West in week 17.-24.5., while last 2 May weeks in East, mainly in Northeast and Great Lakes region, will be hot.
Hot weather should hold in eastern Canada into late June, while the USA appear temperature mostly neutral, so far, for June 2021.
Overall, stormy summer in East and hot and dry summer in West is forecasted, with powerful tornado and hurricane season /https://mkweather.com/summer-2021-forecast-for-north-america-hot-stormy-east-and-dry-west/; https://mkweather.com/accuweather-summer-2021-forecast-for-the-usa-agrees-with-mkweather/; https://mkweather.com/hurricane-and-tornado-season-2021-in-the-usa-above-average-expected-thanks-to-la-nina-forecast//
Temperature anomalies in the region between 10.5. – 21.6. 2021 per weeks according to ECMWF /https://www.ecmwf.int/en/forecasts/charts/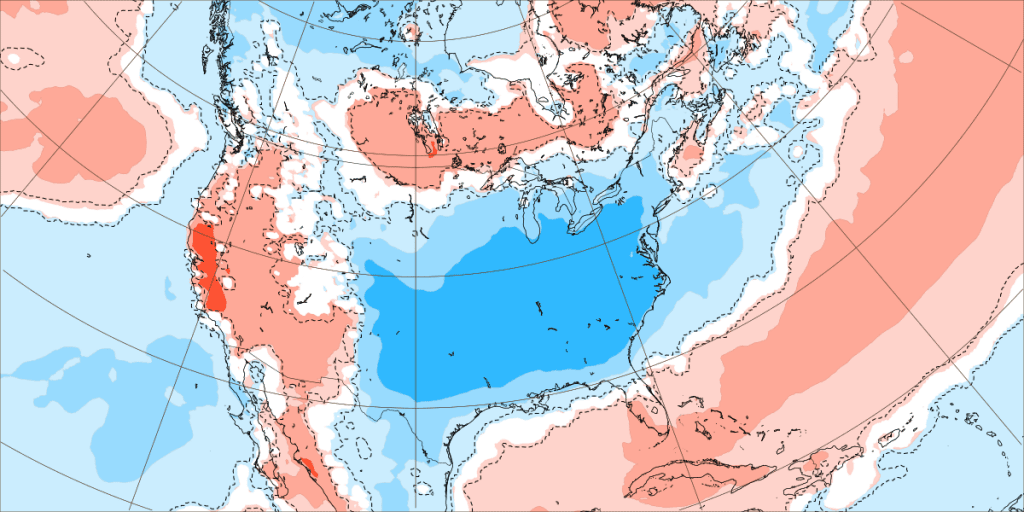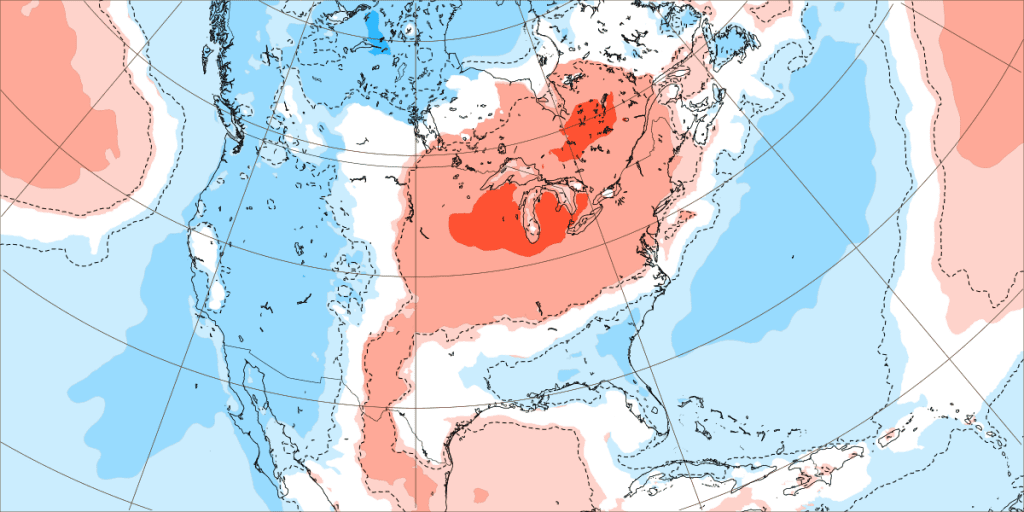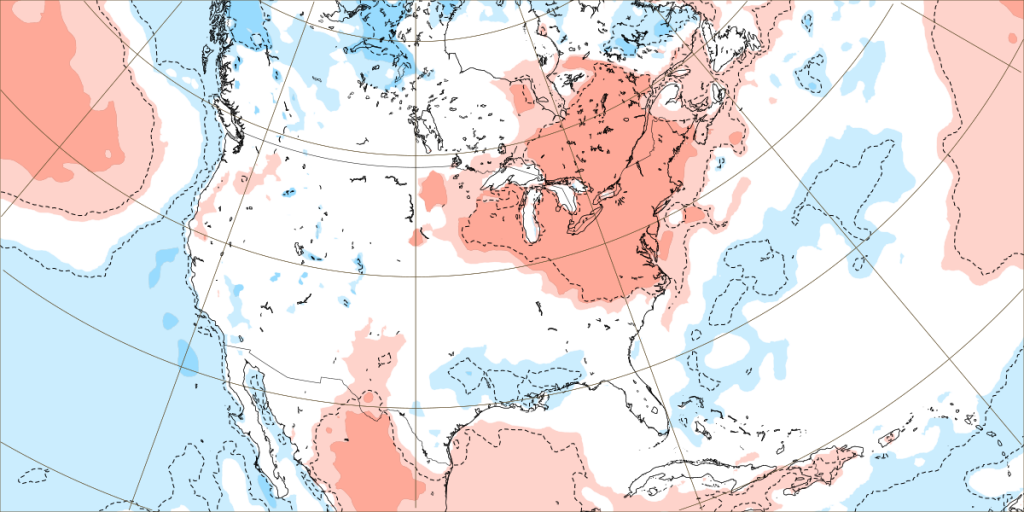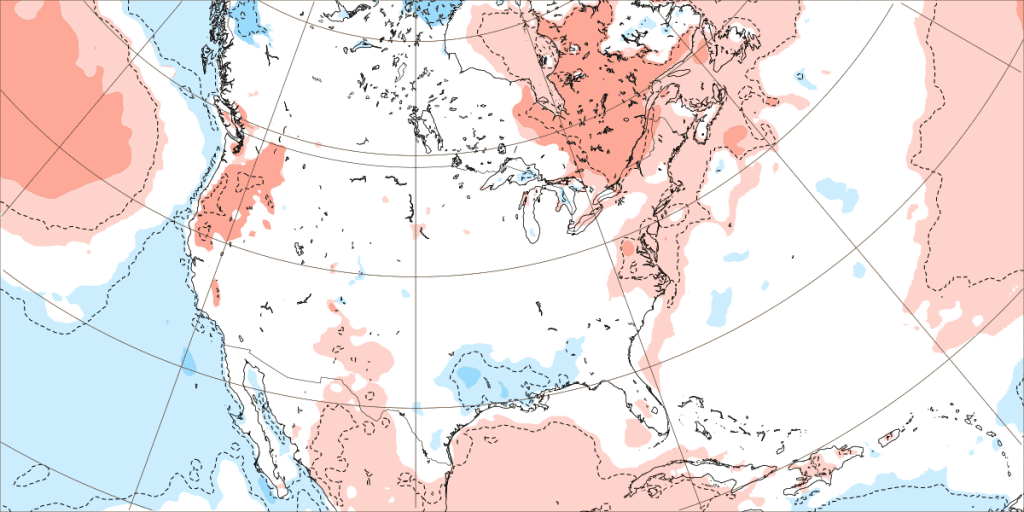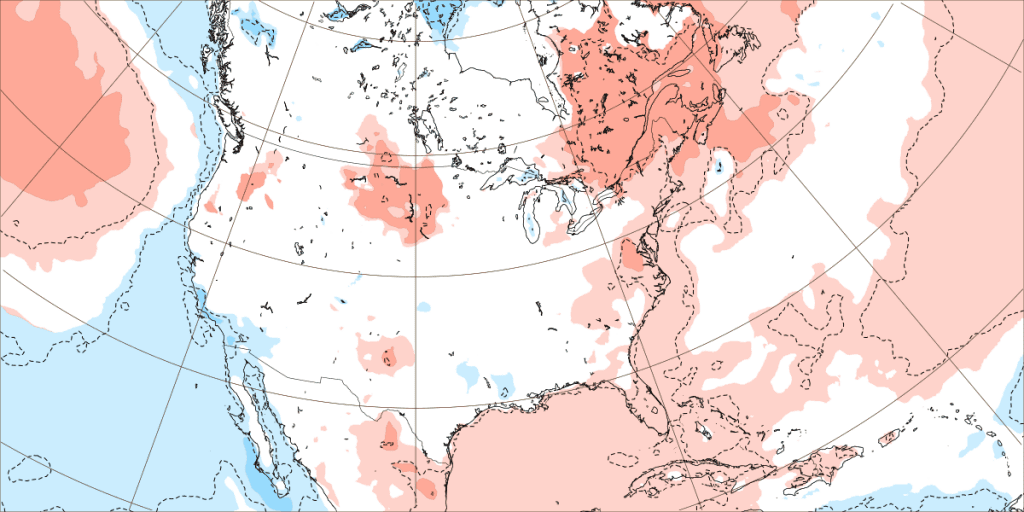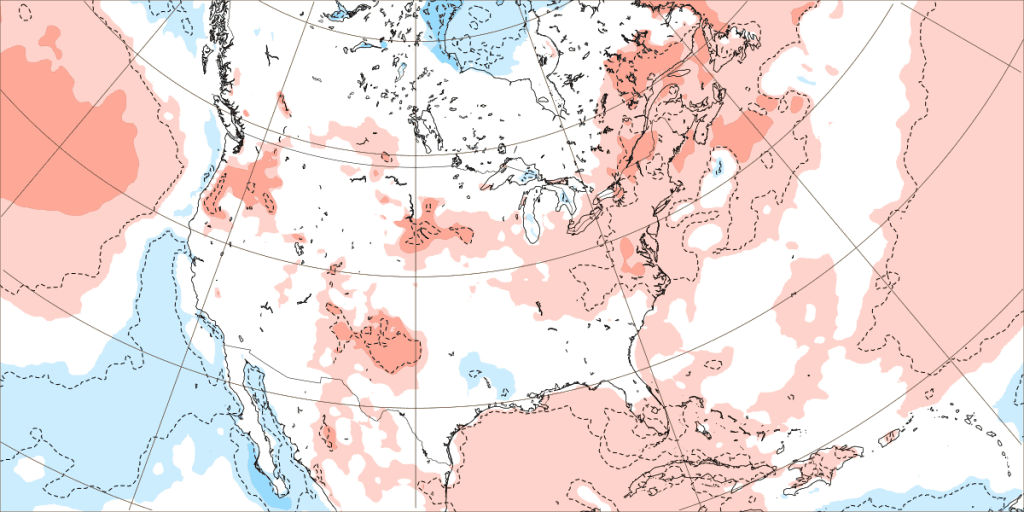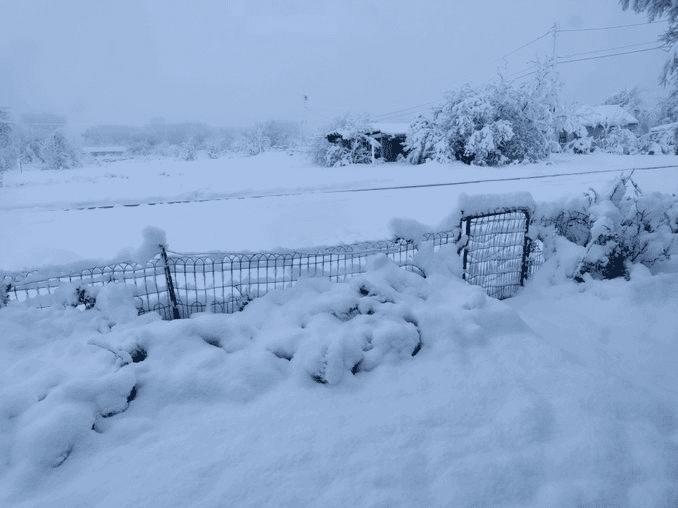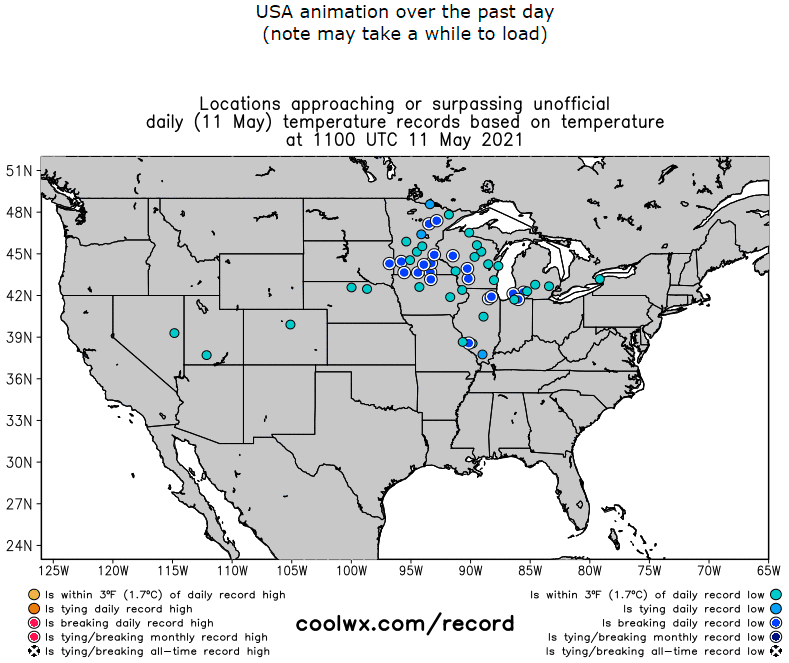 Read more: