Heatwaves in Southern Hemisphere: Paraguay +37,0°C, South Africa +35,5°C, New Zealand +28,2°C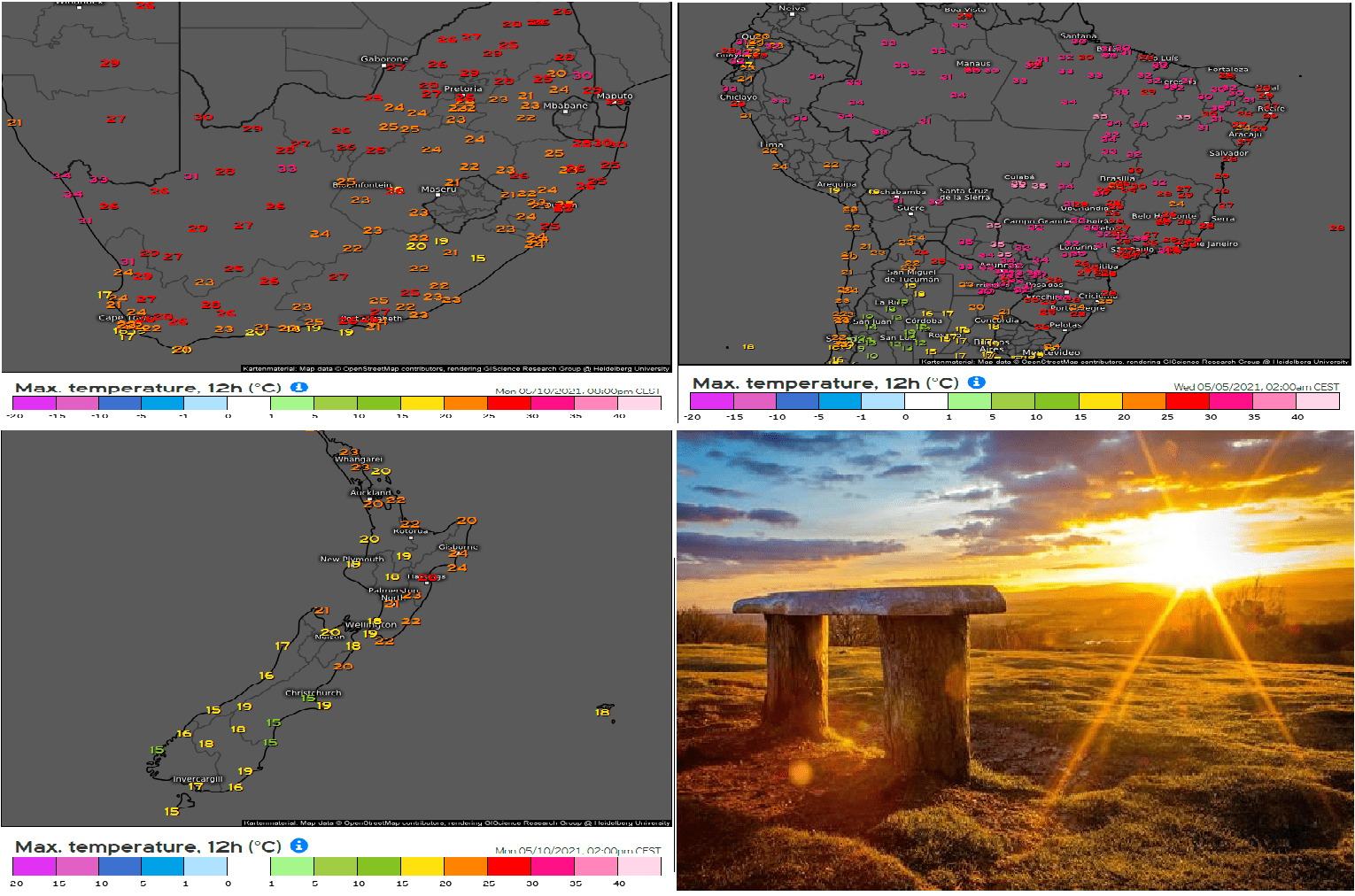 Twitter account /https://twitter.com/extremetemps/ informed about extreme temperatures during heatwaves in Southern Hemisphere during May 2021 so far.
About Paraguayan heatwave, with +37,0°C we have informed already in article about floods in northern South America /https://mkweather.com/floods-in-manaus-brazil-and-caracas-venezuela-extreme-heatwave-in-paraguay-370c-south-america//.
Heatwave in South Africa is coming shortly after the first snowfall of the season in the country /https://mkweather.com/the-first-snow-in-south-africa//, with national maximum northward from Cape Town +35,5°C.
Heatwave in New Zealand only a few weeks before cold winter surprised before a few days with maximum temperatures up to +28,2°C.
Heatwaves appeared in relatively similar time despite of effects of La nina into cooling the Earth /https://mkweather.com/global-temperatures-dramatically-went-down-the-sharpest-jump-since-1990s-la-nina//.
However, in Europe has persisted very cold weather pattern all year 2021 so far /https://mkweather.com/a-big-european-circulation-anomaly-in-2021-totally-oppositely-such-as-in-the-world-and-showing-what-climate-change-should-bring-until-2100//, in last week, before a heatwave and storms, with snowing and severe frosts in May 2021 /https://mkweather.com/snowing-in-the-netherlands-on-7-may-extremely-rare-snowstorm/; https://mkweather.com/snowing-in-potsdam-berlin-germany-in-may-after-50-years/; https://mkweather.com/scotland-and-northern-england-under-the-snow-in-may-exceptionally-cold-spring-2021-continues/; https://mkweather.com/frosts-ground-frosts-and-monthly-records-in-the-spain-northwestern-spain-30c-andalusia-46c/; https://mkweather.com/france-extreme-frosts-are-back-monthly-may-temperature-records-overcame/; https://mkweather.com/germany-monthly-records-for-may// and cold times hit central and eastern parts of the USA, too /https://mkweather.com/coldwave-in-the-usa-is-bringing-snow-and-frosts//.
It is possible, that after change of AAO+ phase to the closest AAO- pattern, the next situations with early snowfall will appear in Argentina, Chile, South Africa, Australia or New Zealand.
Argentina, including Buenos Aires according to the newest information already hit severe frosts – we will look at that in one of the next Mkweather articles.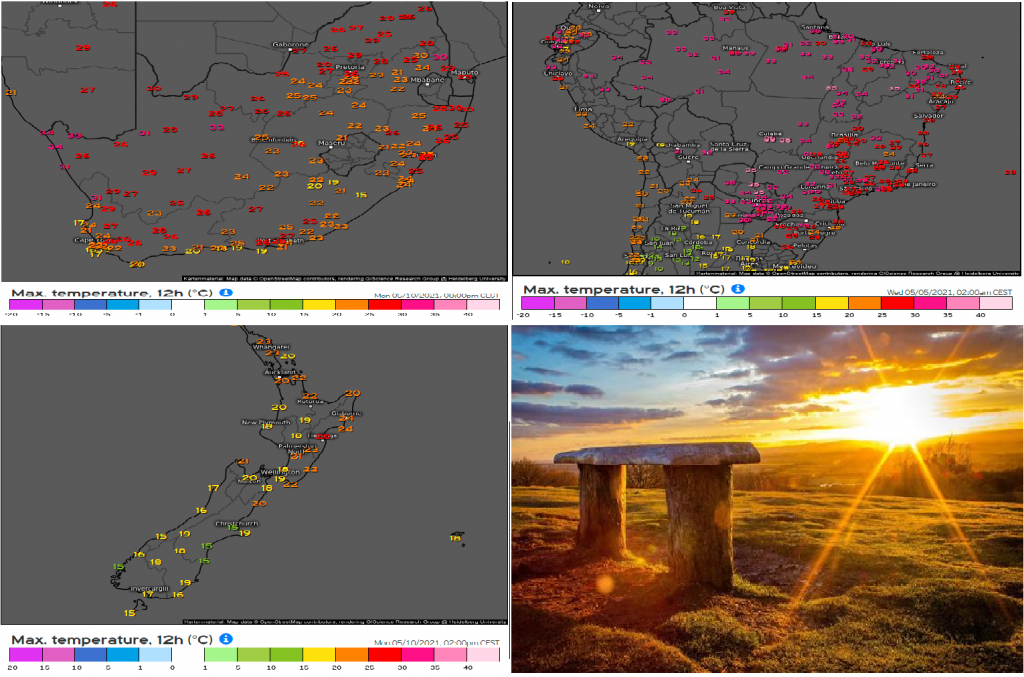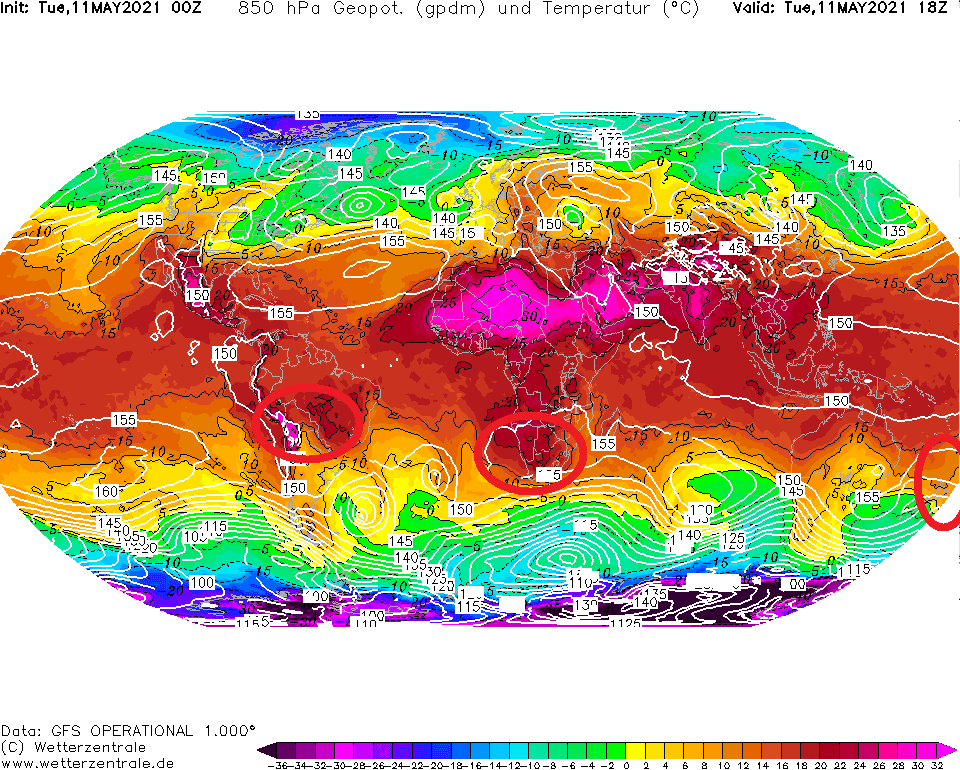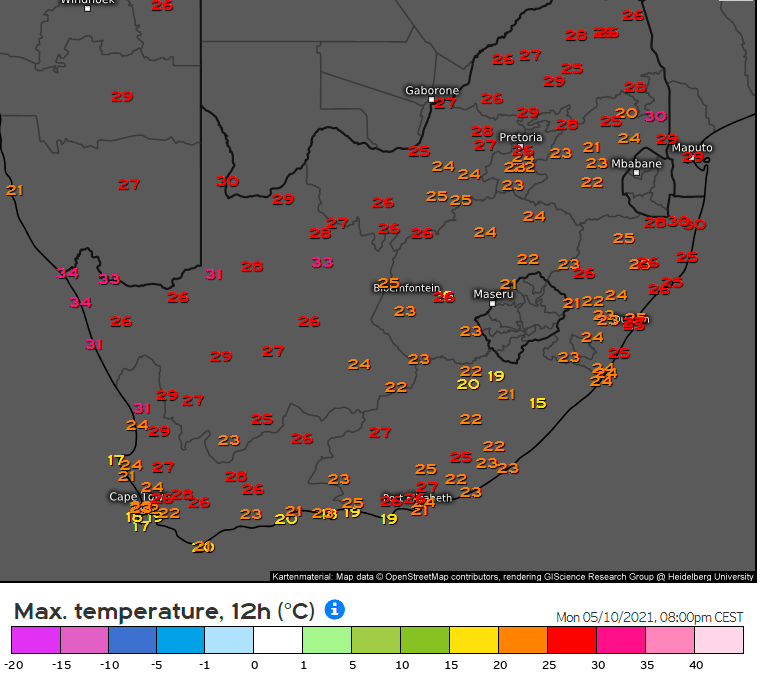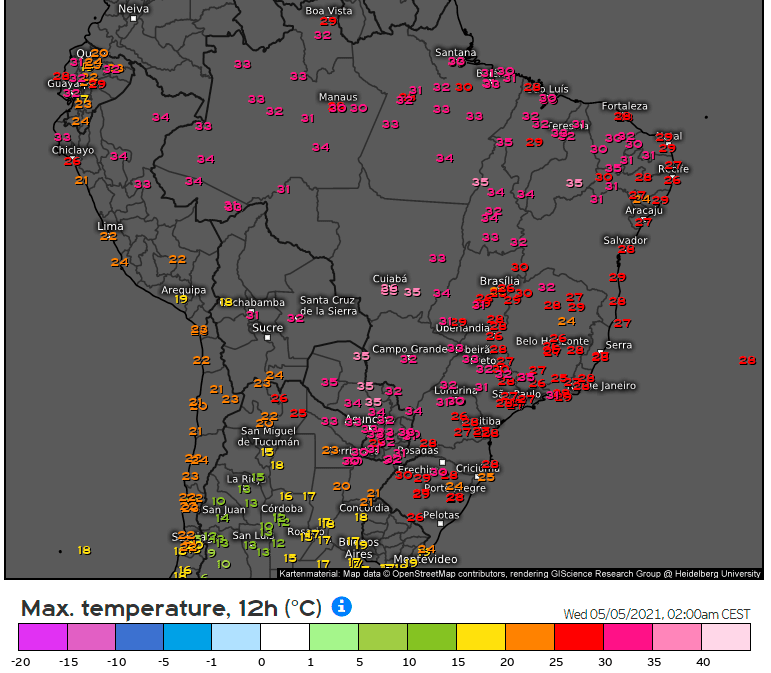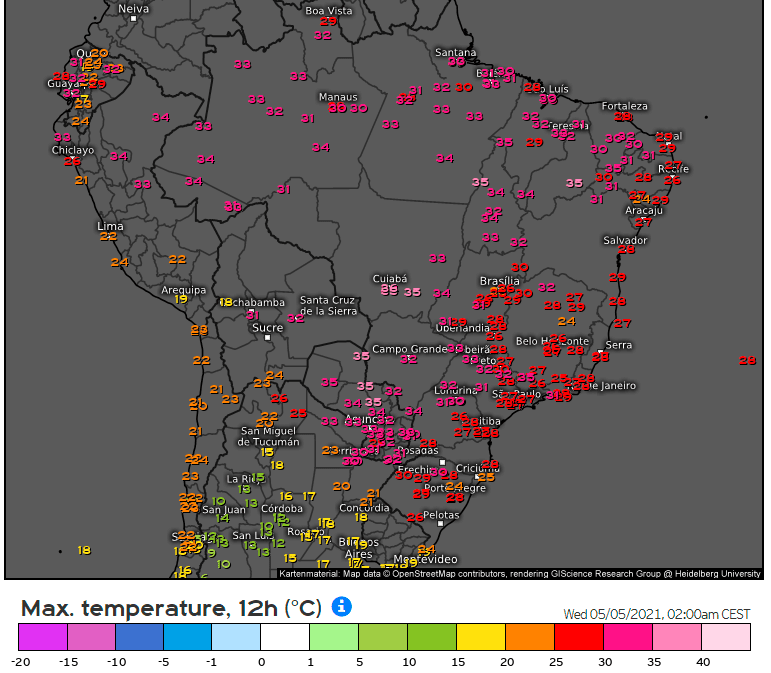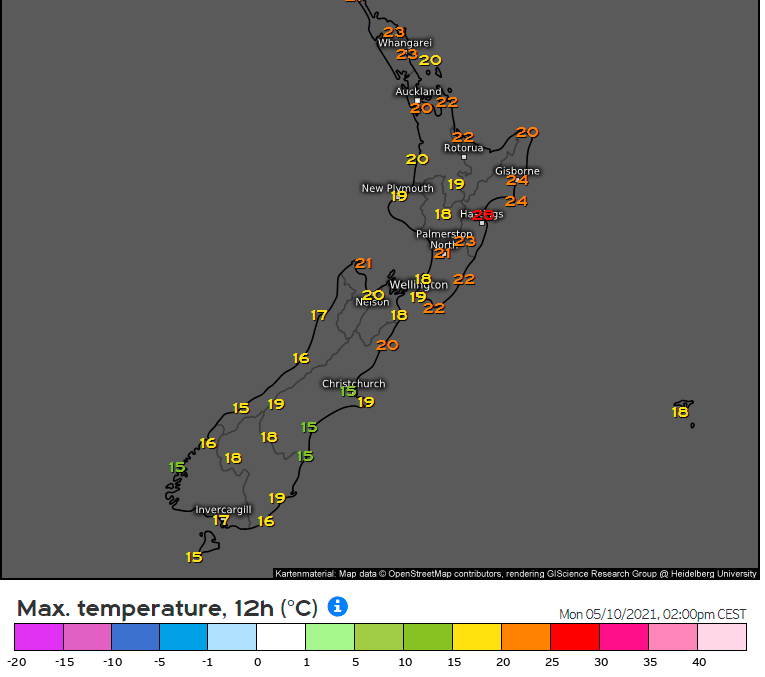 Source of maximum temperature maps: meteologix.com
Read more: