Big heatwave for North America!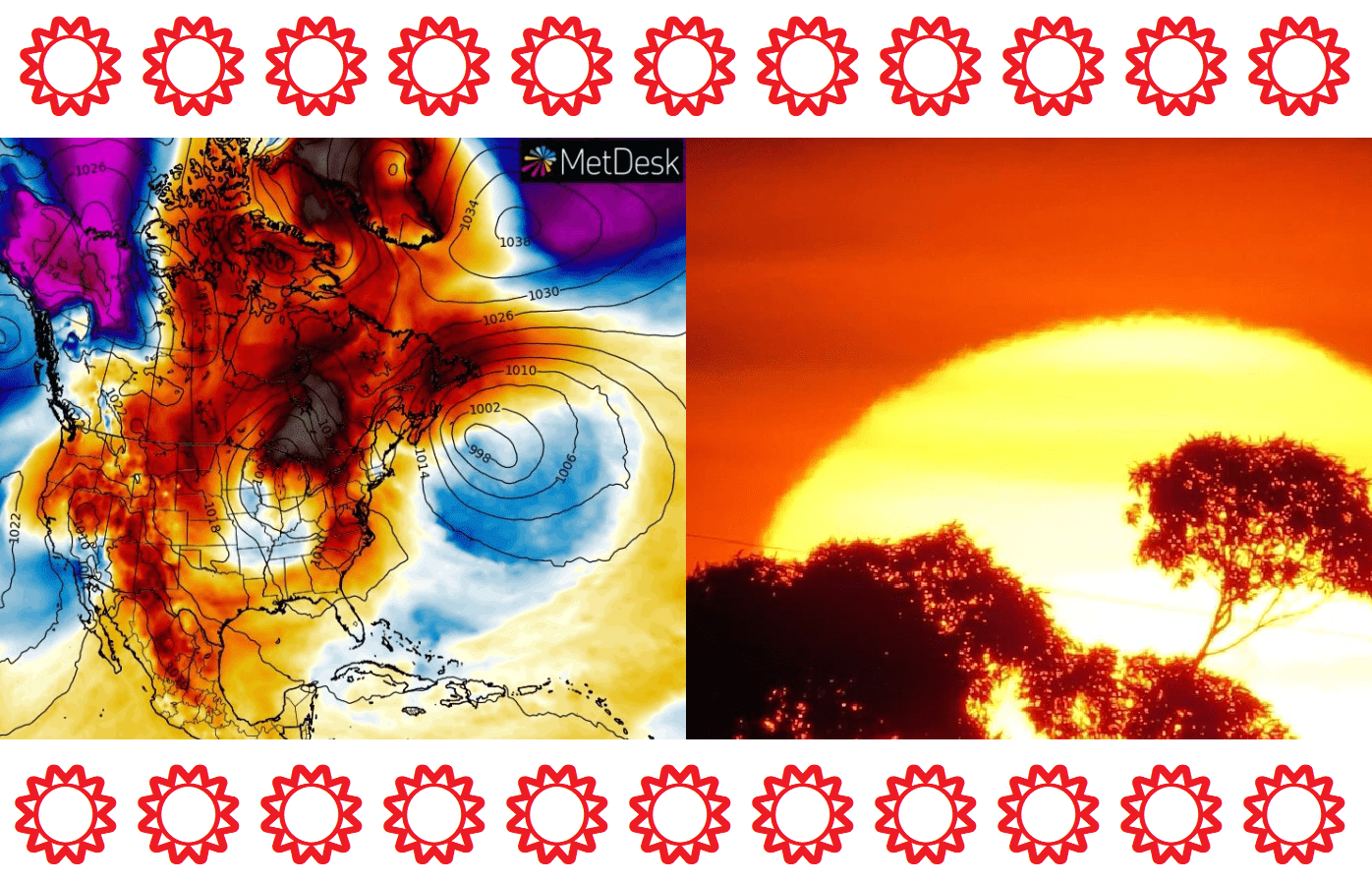 While currently, eastern half of the USA (and large parts of Canada) reports severe coldwave /https://mkweather.com/temperature-in-indianapolis-should-drop-to-20f-7c-record-cold-start-of-april-possible// and the first warm spell was observed in northern USA and East Coast already in late March 2021 /https://mkweather.com/almost-tropical-day-near-canadian-borders-madison-minnesota-29c-84f/; https://mkweather.com/hot-air-from-mexico-467c-has-shifted-above-florida-35c-virginia-30c-and-new-york-28c//, another, continental heatwave is forecasted for North America during the first half of April 2021.
The hottest will be across the continent around 8.-9. April 2021, when almost all territory of Mexico, the USA, Canada and Greenland will be hit by very to extremely air masses and only Alaska and northwestern Canada stay cold. Temperature records however should be overcame earlier, in northern USA already between 3.-7. April 2021.
In Southwest, the first +40°C / 104°F is expected, with a possible severe drought and wildfires, in many parts of the USA, the first summer (above +25°C / 77°F) and tropical (above +30°C / 86°F) days are forecasted and even, tropical day over +30°C / 86°F is not fully excluded for southern parts of Canada!
Extremely warm air will quickly shift into northern Canada, Greenland and Arctic too, with anomalously warm temperatures, regionally up to +15/+20°C. Snow in Canada therefore starts to melt soon, therefore, this warm spell we should consider for the start of summer season in many colder regions.
After 10. April, Gulf of Mexico and southern USA become colder and Canada stays very, central parts extremely warm.
About reached temperature records, possible drought and wildfires we will inform on Mkweather continuously during the heatwave.
Very / extremely warm spring weather should be used for outdoor activities, tourism, gardening and in warm weather, COVID and other viruses are weakened, therefore, the next decline of incidence of cases is expected.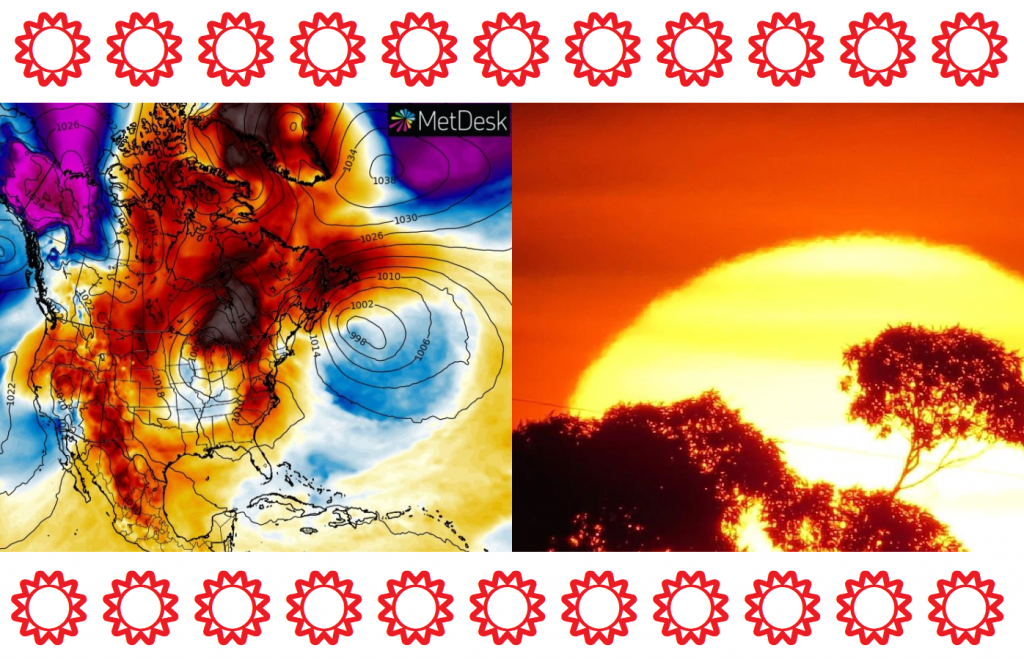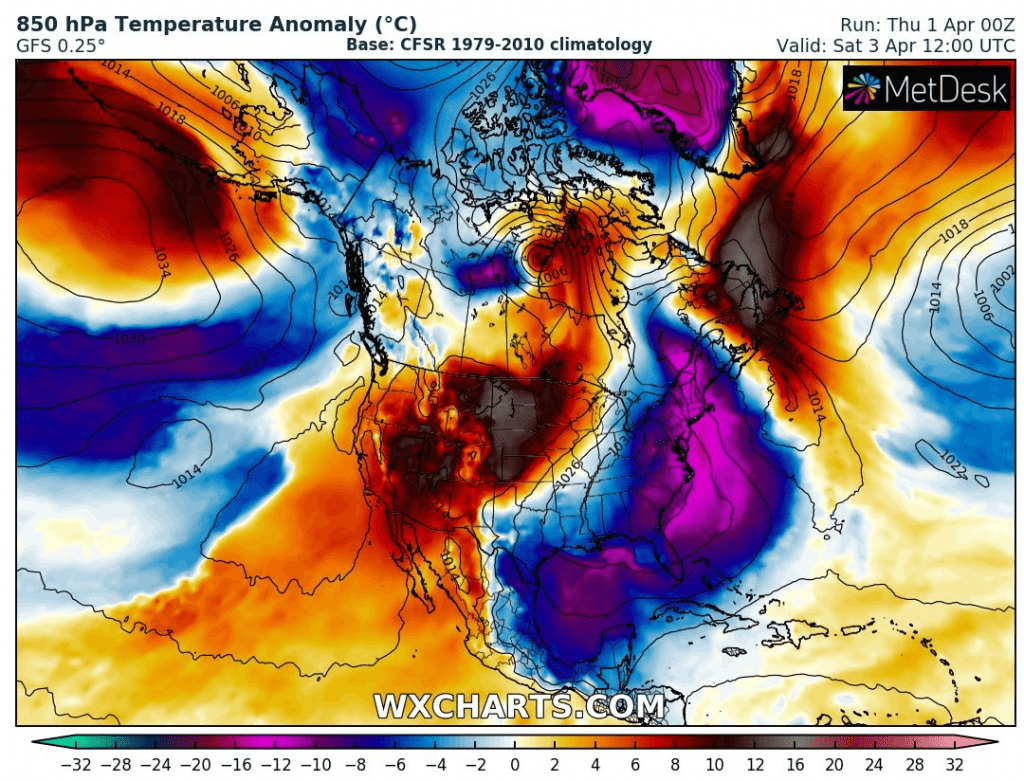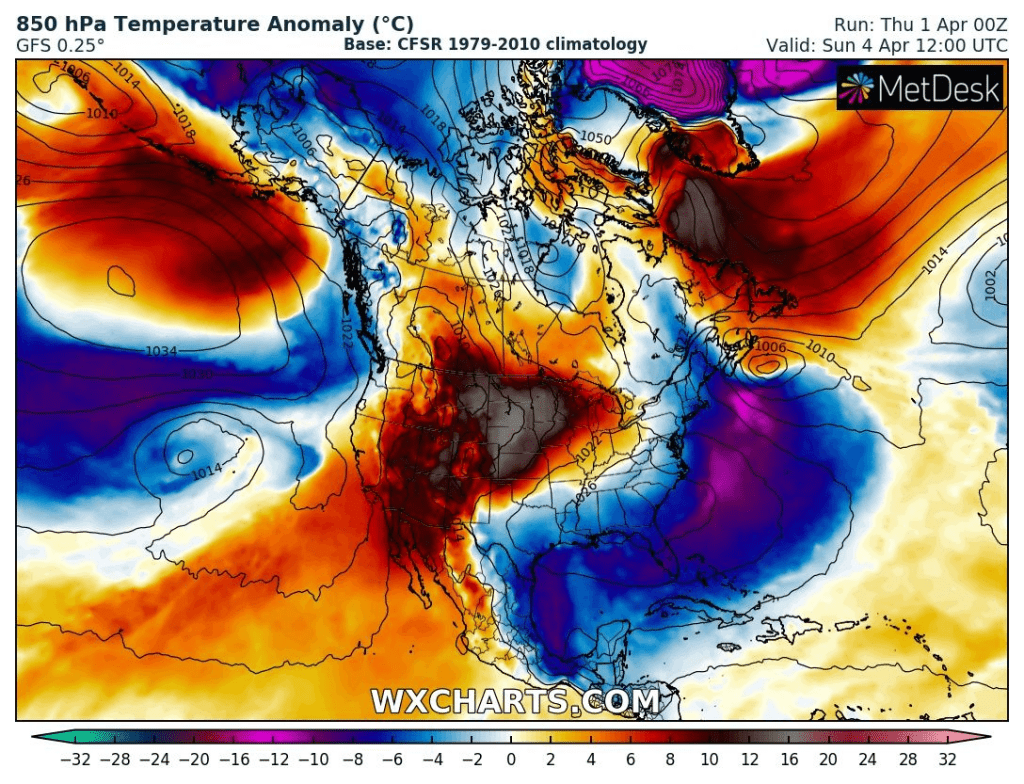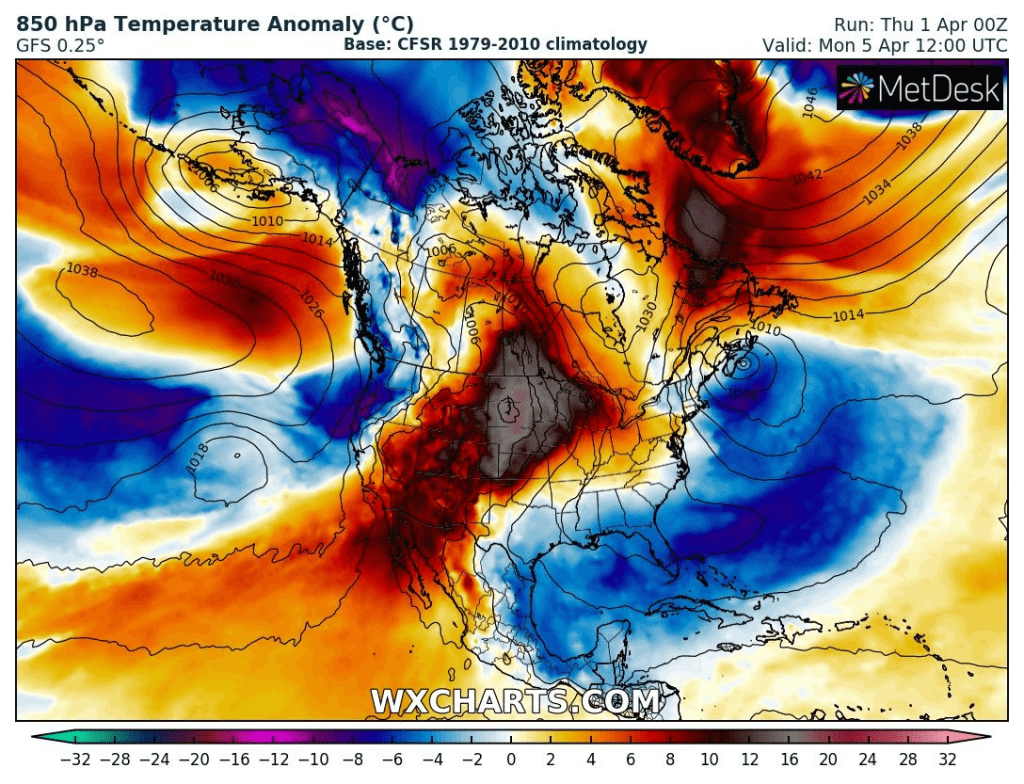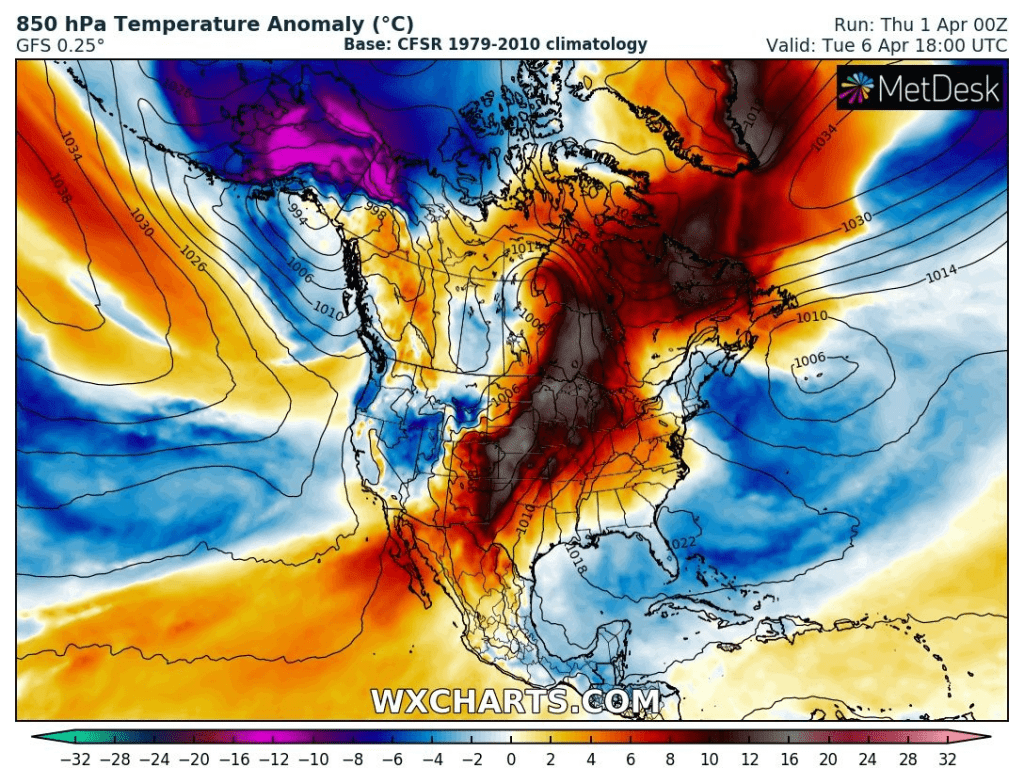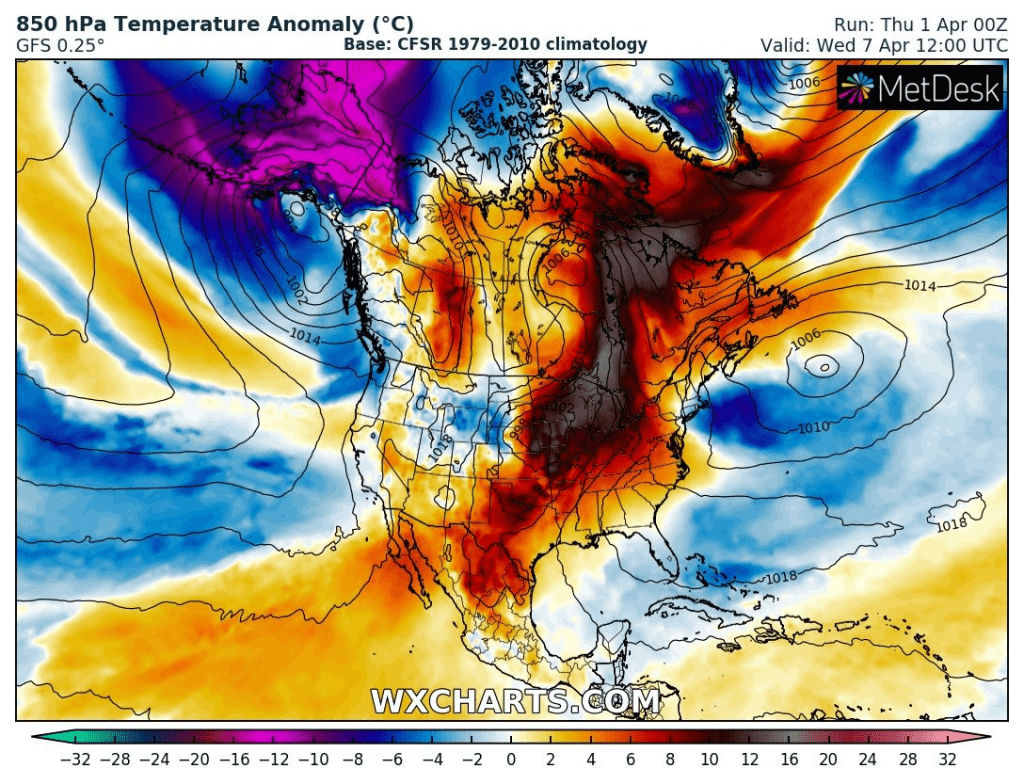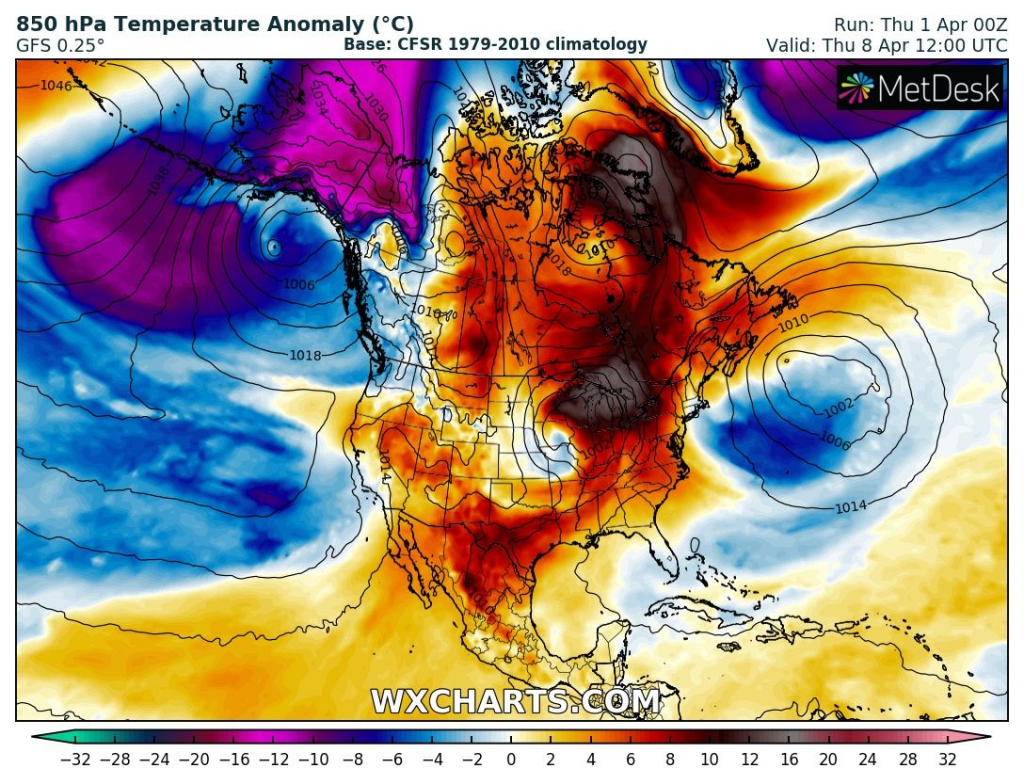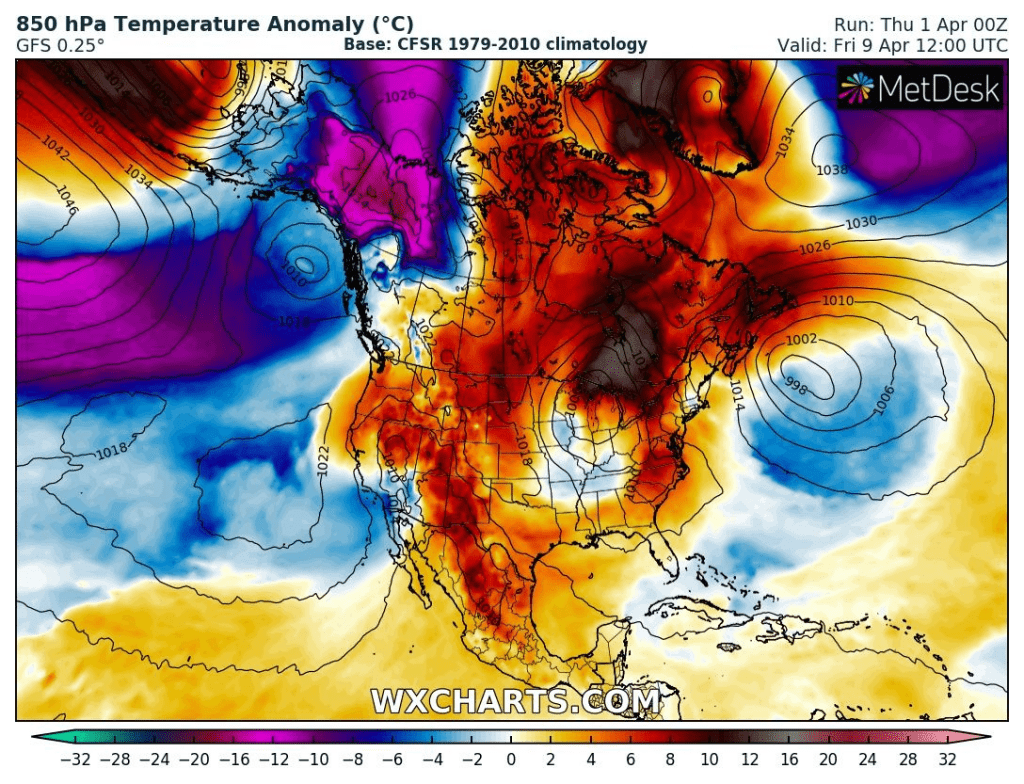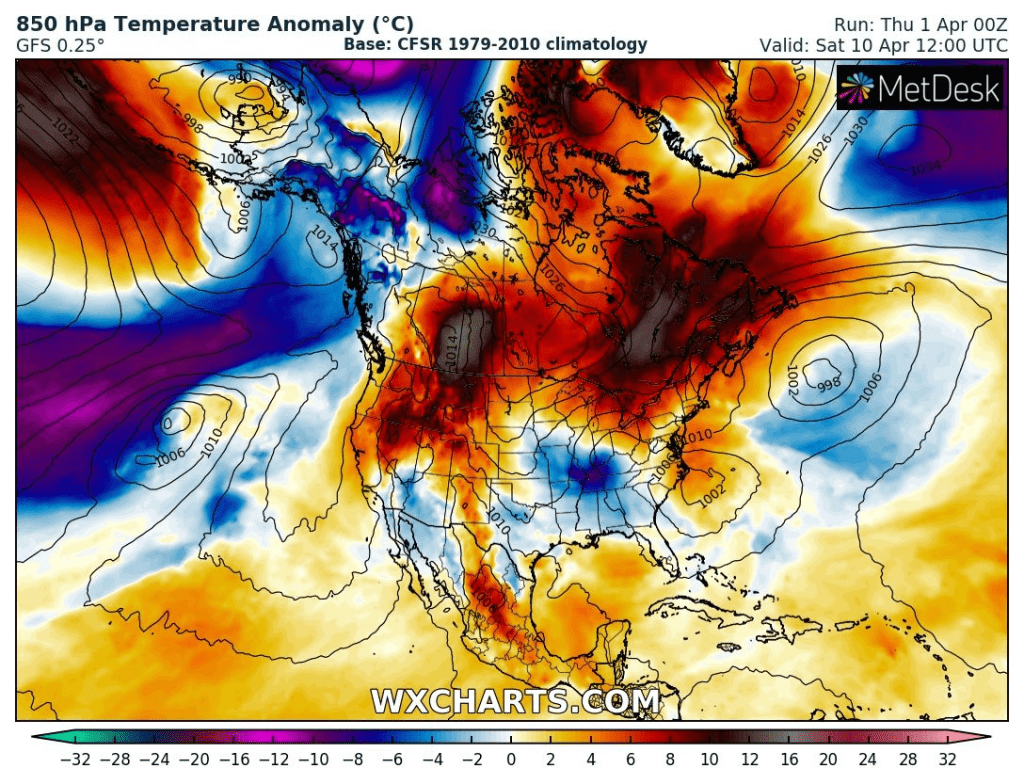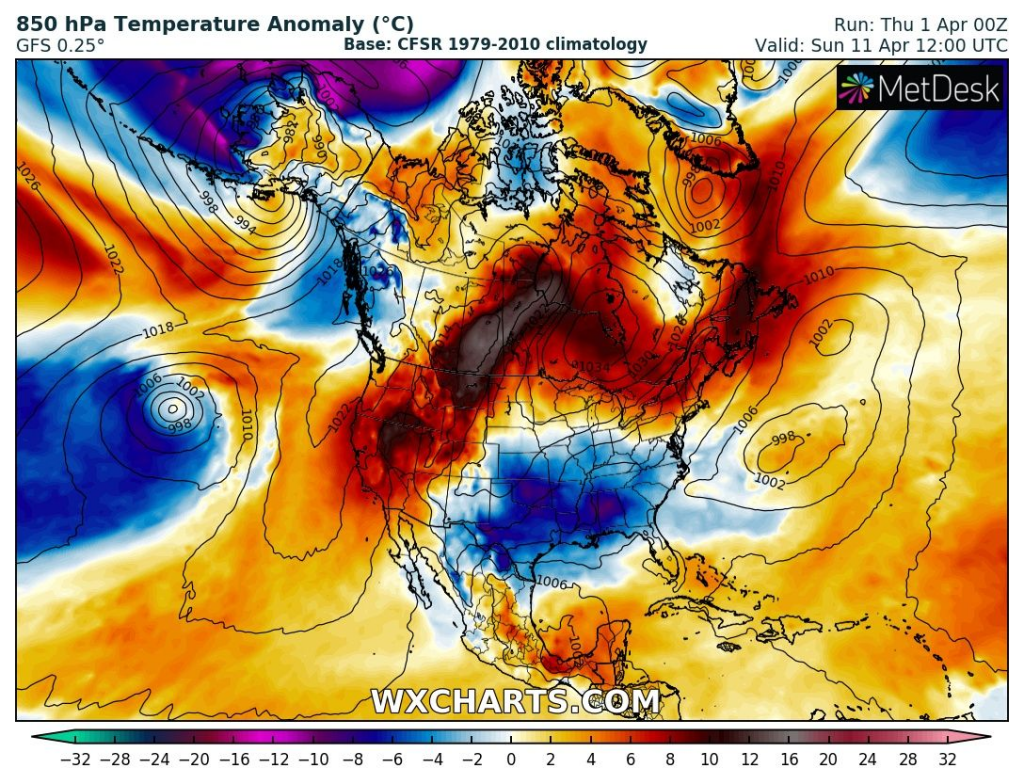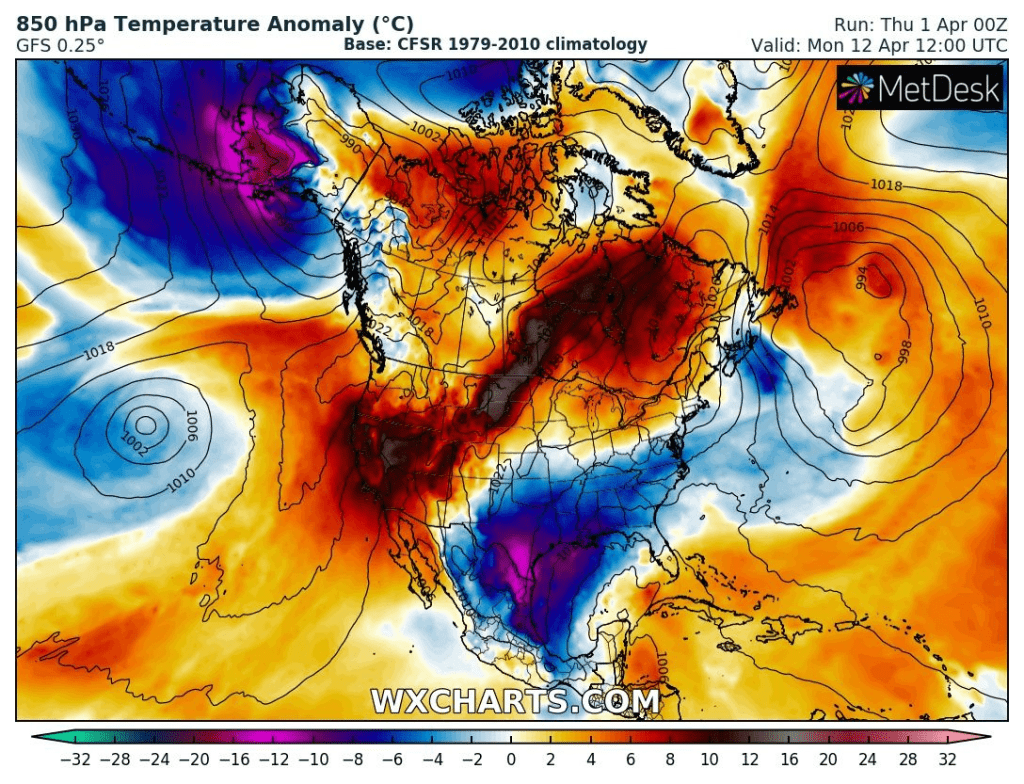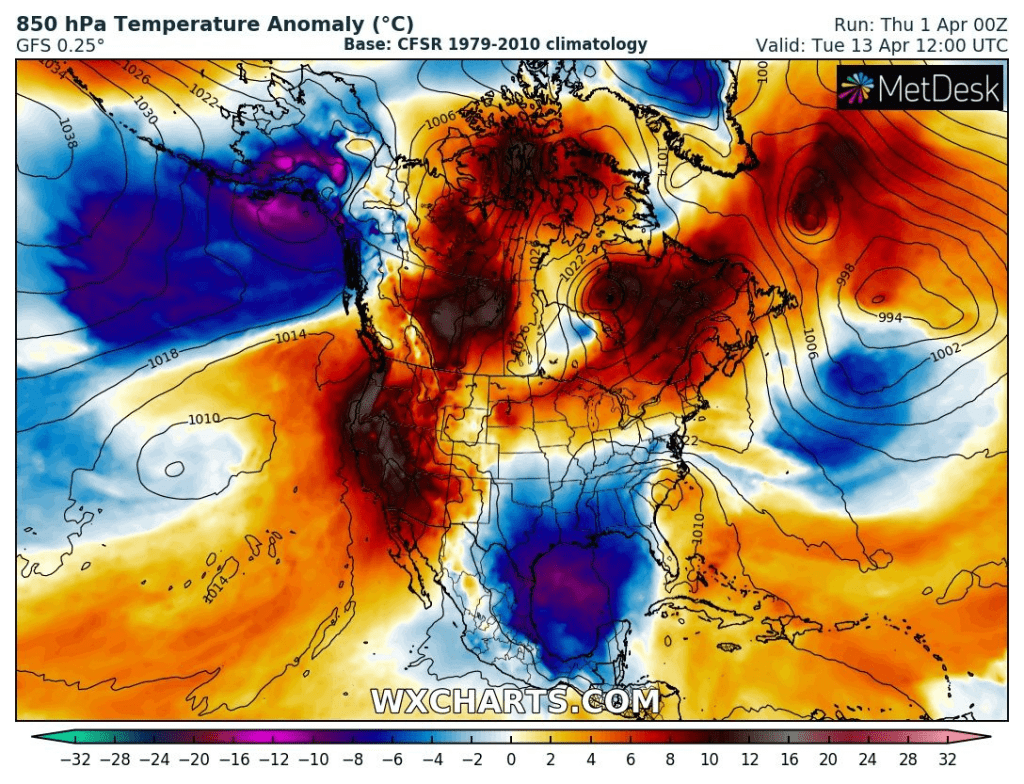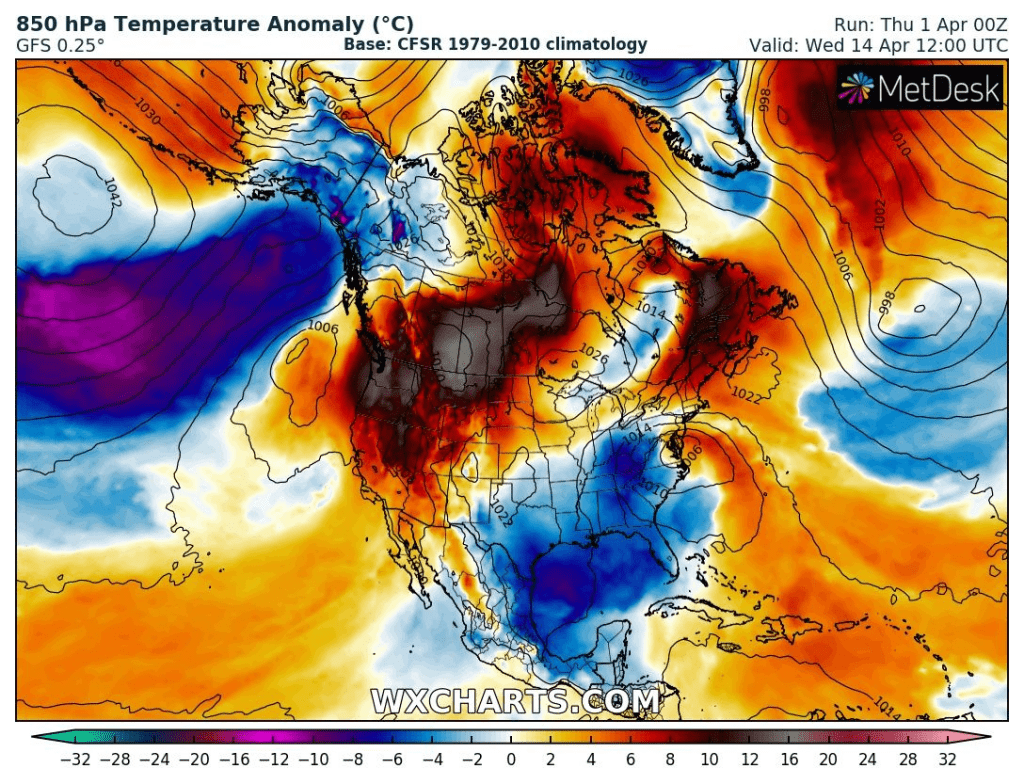 Read more:
Temperature in Indianapolis should drop to 20°F / -7°C: Record cold start of April possible | mkweather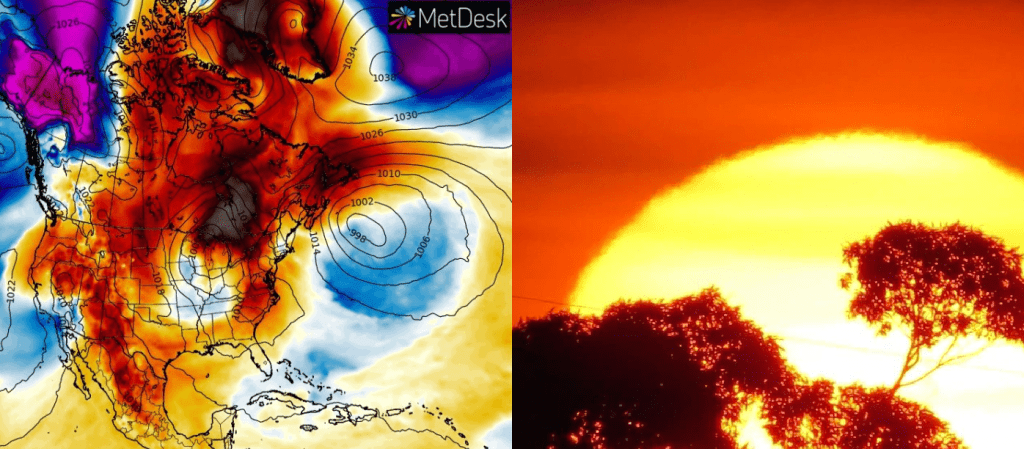 Wednesday brings summer: Paris +27°C, Frankfurt aM +26°C, London +25°C, Wroclaw +24°C | mkweather
Canada under the snow, spring is coming very slowly | mkweather
India and Pakistan with heatwave, after floods and snow in the mountains | mkweather
Middle East almost +45°C, its very early, Central Asia +38°C already | mkweather
The UK -10°C, Greece +35°C? Extreme temperature differences across Europe after an Easter? | mkweather