Tropical storm Crising hits Philippines!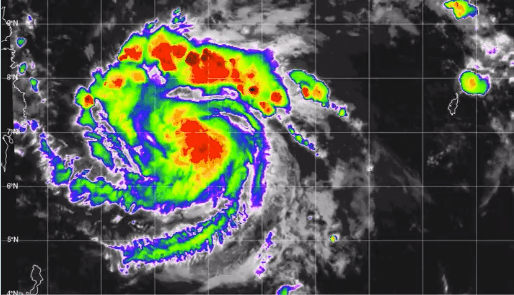 After extreme April Supertyphoon Surigae /https://mkweather.com/the-strongest-april-typhoon-in-history-supertyphoon-surigae-category-5-winds-315-km-h-devastated-palau/; https://mkweather.com/superyphoon-surigae-and-its-surprise-for-korea-and-japan-tropical-temperatures//, the next tropical storm is moving above Philippines.
Surigae was the strongest April typhoon in all-time history, but fortunately, main effects of the superstorm were observed above the ocean.
Strong cyclonic activity is too reported from Arabian sea, early monsoon rains have arrived into China, Korea and Japan and severe storms appeared in West Bengal, India and Myanmar, too in last days (topics of the next Mkweather articles).
The most tropical storms and typhoons in western Pacific usually develop between May and October.
Currently, on 13. May, at 12:00, Crising is reaching wind gusts up to 85 km/h and pressure in the middle of the system 1004 hPa.
Crising is forecasted to make landfall in southern Philippines until the end of current week, mainly between 13.-16. May 2021.
The most threaten metropolitan city in Philippines will be Davao on eastern coast of Mindanao Island.
Accroding to wxcharts.com weather tool, extreme rainfall up to 2000 mm / 16 days are forecasted to fall in sector of Southeastern Asia. Southern Philippines will be rainier such as northern parts of the country.
Partially should remnants of the system later hit early next week northern Kalimantan – Indonesia, Malaysia or Brunei.
Typhoon season 2021 around average is forecasted, with ACE parameter 270 in comparison with 294 in average.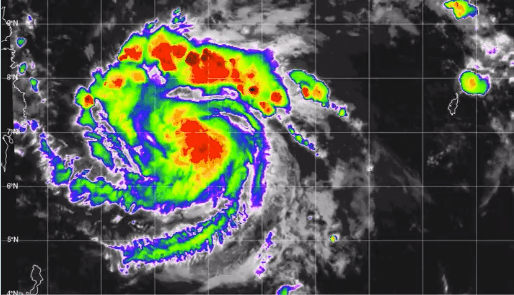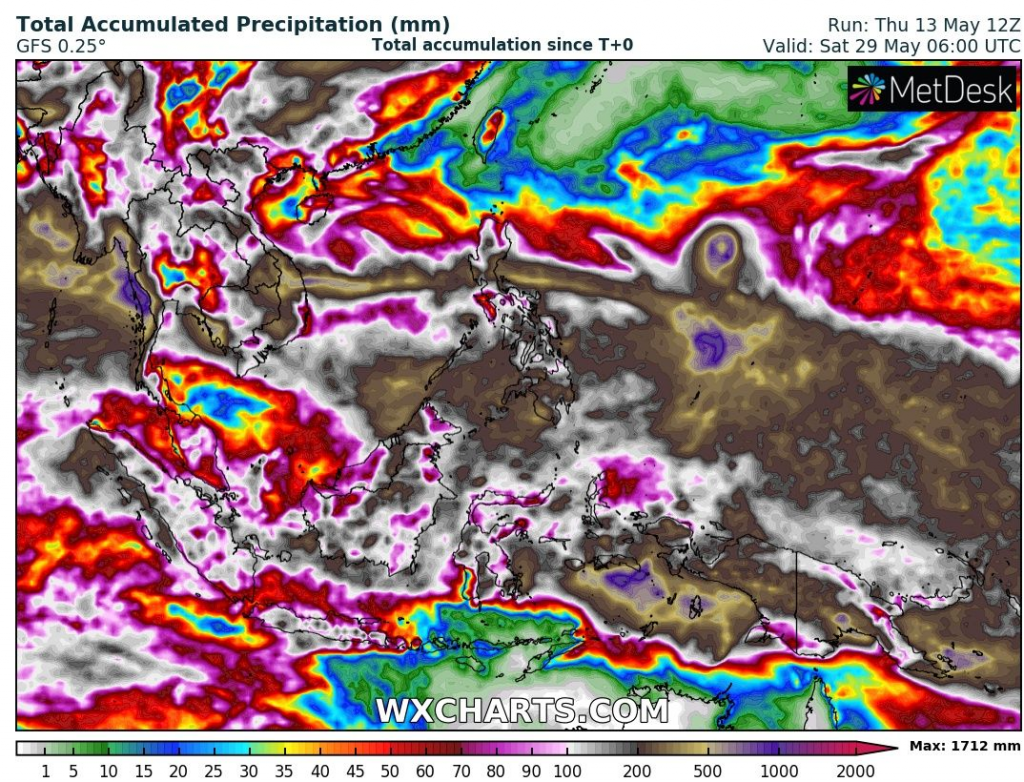 Read more: