Extreme storms hit China while Japan reports the 2nd earliest arrival of monsoon season in history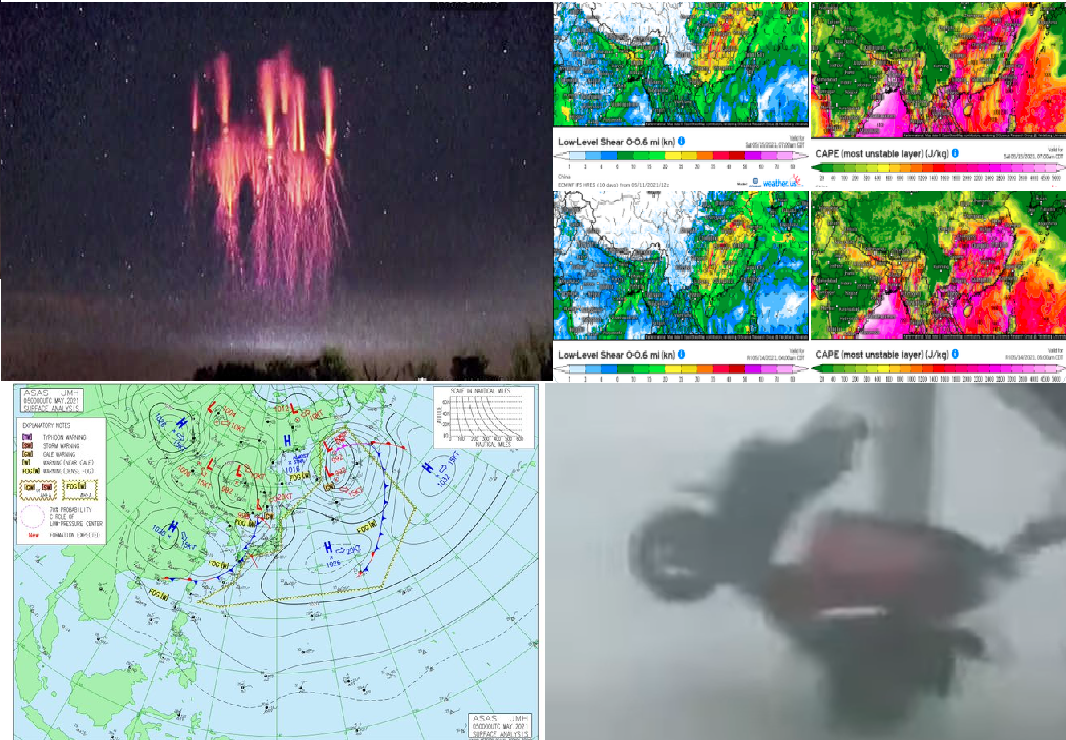 Severe storms hit in last days China, Korea and Japan and the next heavy storm events are for the next period forecasted.
Very bad was situation in China, including Wuhan and other parts of Hubei province or Bijie, Guizhou province.
Metropolitan areas found themselves under water, with extremely strong wind gusts during the moving of cold front eastward.
Moreover "lighting jellyfish sprites" occurred in China during the storm event – one of them from 9. May 2021 is on the photo below.
A sprite is a large discharge of electricity high in the atmosphere kilometers above a severe thunderstorm that can extend almost to the edge of space, which is considered to be around 100 km above the Earth's surface /https://www.msn.com/en-us/weather/topstories/electric-jellyfish-spotted-flashing-above-storm-in-china/ar-BB1gAn0E?ocid=st/.
Severe T-storms quickly shifted above southwestern Japan, where according to Japanese meteorologists, the second earliest start of the season of rain (monsoon season) in history has started around 5. May 2021.
It is known as the tsuyu or baiu, meaning "plum rain", as it coincides with the season of plums ripening. Rains arrived five days earlier than the normal start in Okinawa, and seven days earlier than the start in Amami.
According to 16-day precipitation forecasts, severe storms are predicted for southern half of China, Korea and Japan until the end of May 2021, with the next possible regional floods or extremely strong storm parameters such as damaging winds, lighting or hails.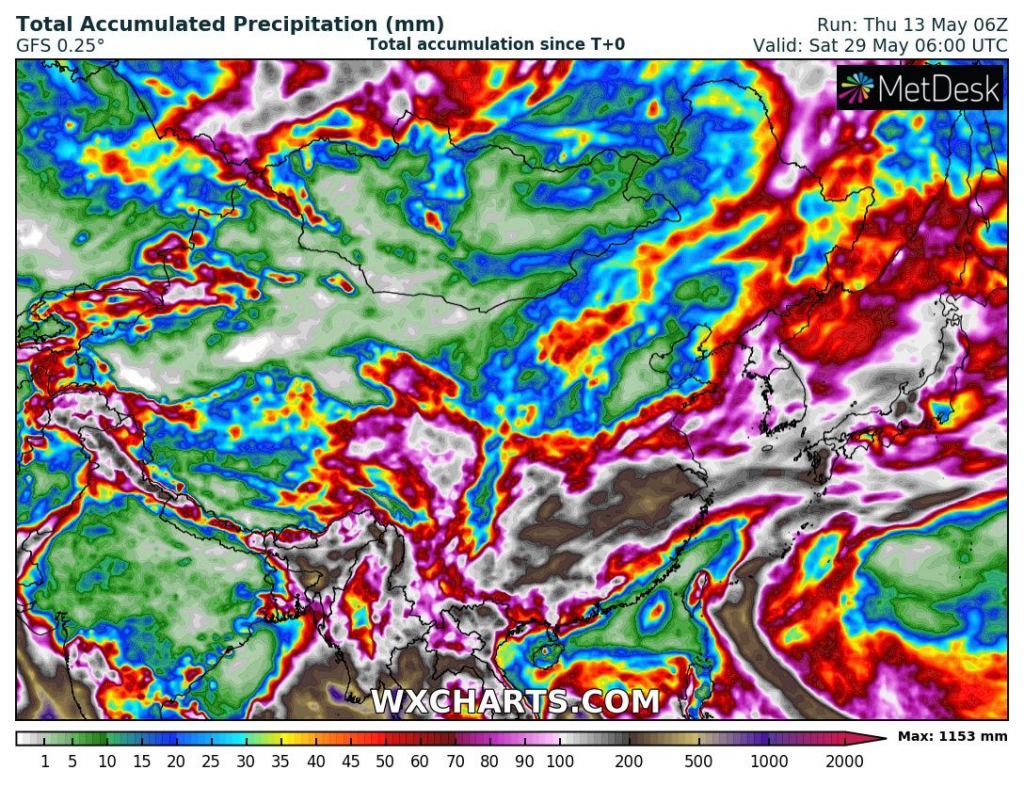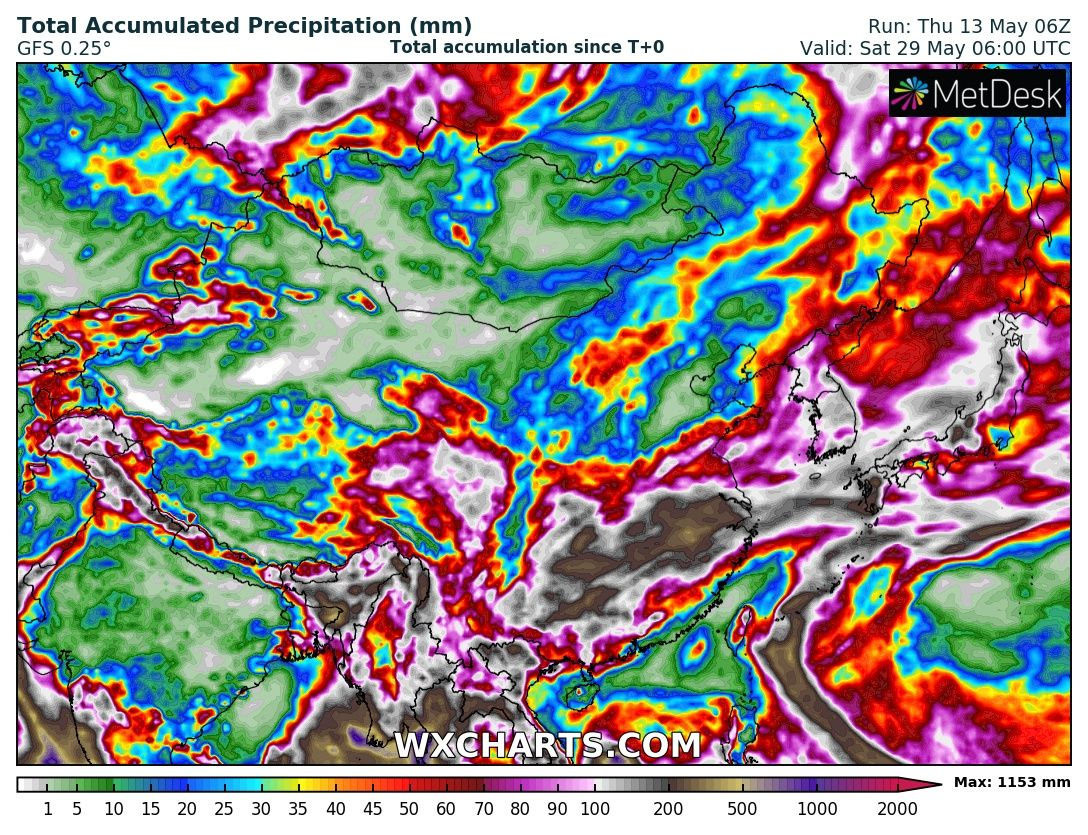 Read more: