New Zealand -5,6°C, Australia -5,4°C
The first serious frosts are reported thanks to anticyclonic weather from Australia and New Zealand these days, while northern parts of Australia hit severe storms.
In Butlers Gorge, Tasmania, 667 MASL, maximum temperature on Tuesday, 11. May 2021 reached only +5,7°C and subsequent morning, on Wednesday, 12. May 2021 was very cold, with minimum temperature only -5,4°C.
Even colder was in southern New Zealand, in Tekapo -5,6°C from 11. to 12. May 2021.
Similar early frosts were reported in last days from Argentina /https://mkweather.com/winter-arrived-in-patagonia-very-early-maquinchao-argentina-115c-only-68c-from-all-time-may-record//.
Such pressure high above 1030 hPa is moving above southern parts of Australia and New Zealand, the next frosts are forecasted during the next period in populated, southeastern and southern parts of Australia.
In 3rd decade of May, the next coldwave in Australia is possible.
Meanwhile, northern parts of SE and E Australia have reported severe storms in last days.
The worst situation was in Brisbane region, where T-storms caused damages and golf-sized hails appeared.
Skies tuned into green above Brisbane and meteorologists said about unusual late-season stormy outbreak in southern Queensland.
Australia is facing since late 2020 to stormy and colder weather pattern caused by persisting La nina. It is forecasted, that this pattern will stay in the region in Winter 2021, too /https://mkweather.com/winter-2021-forecast-for-australia-still-rainy-and-stormy-thanks-to-la-nina//.
Drought and wildfire season are therefore minimally in last half year weaker than usual across Australia. In next months, maybe, in northern Australia some problems during season of drought will be possible.
Soon, the first serious Antarctic blobs should appear in Australia, New Zealand, Chile, Argentina and South Africa – we will inform about them on Mkweather.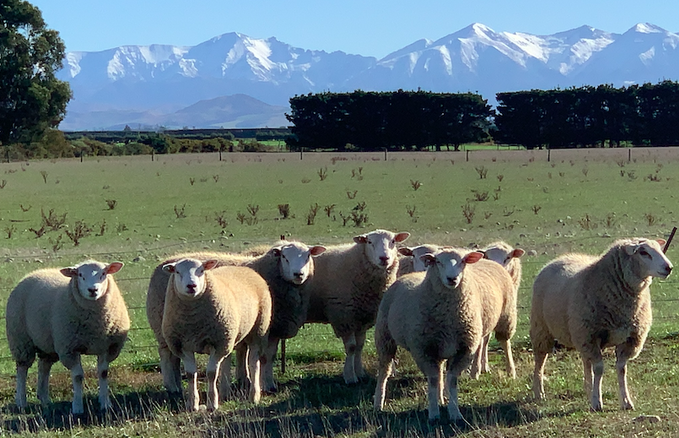 Read more: